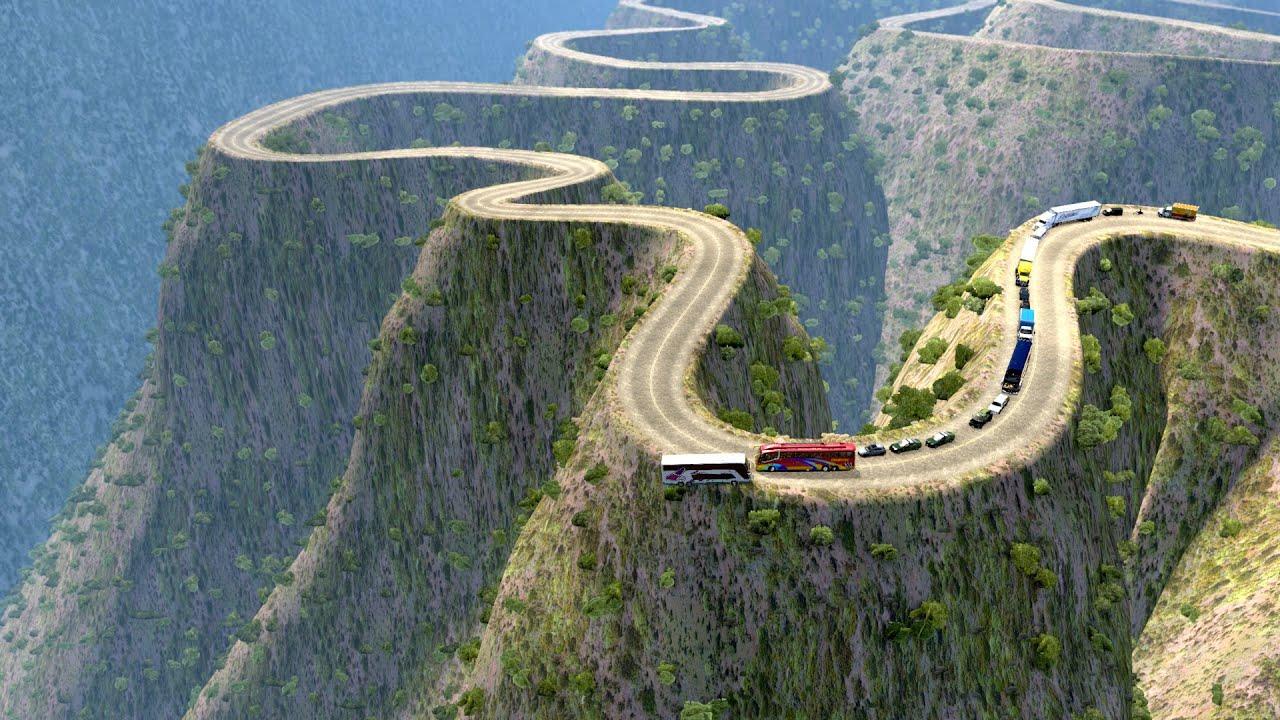 India is home to some extremely frightening roads. Certain routes are in such terrible condition that they can make even the most experienced drivers feel terrified. These roads are narrow, filled with sharp turns, and have cliffs that hang low. The harsh weather conditions also make it dangerous, and instead of reaching their intended destination, drivers might find themselves facing a fatal accident.
In addition to poor upkeep, there are times when the actual placement of a road can make it a nerve-racking experience to drive on. We have carefully selected a list of the most frightening roads in India that have unfortunately caused numerous fatalities in the past. However, there are still some adventurous individuals who might find an exciting aspect to these drives. Take a look and decide which perspective you lean towards!
---
1. Khardungla Pass: World's Highest Motorable Road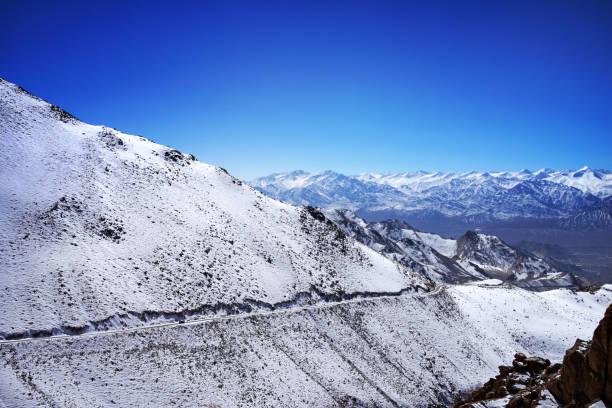 Where: Ladakh, on the Caravan Route that was once the Silk Route between India & China
What makes it scary: The road is really frightening because it's incredibly high, reaching a height of 5,602 meters above sea level. On top of that, the road is not smooth and can be slippery because of a mixture of frozen ice and dirt. And if that wasn't enough, there are also sharp turns that even the most experienced drivers in the area find extremely challenging and scary.
---
2. Kishtwar Kailash Highway: Sharp Turns, Overhanging Cliffs, and No Guard Rails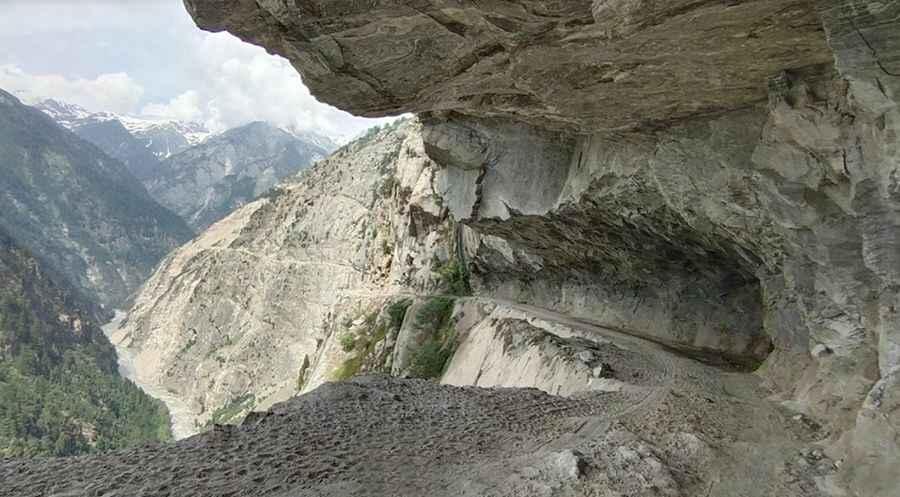 Where: Eastern extremity of the Kishtwar district of Jammu
What makes it scary: The road is curvy, not very wide, and doesn't have a guard rail for around 150 meters. The cliff hanging over it is so close that only a small car like a Tata Sumo would fit through. The turns are sharp, and because of the cliff, it's hard to see what's ahead, which makes it even more challenging to navigate those turns. If you make a mistake, you could fall about 600 meters.
---
3. Killar – Kishtwar Route: A replica of the Kishtwar Kailash Highway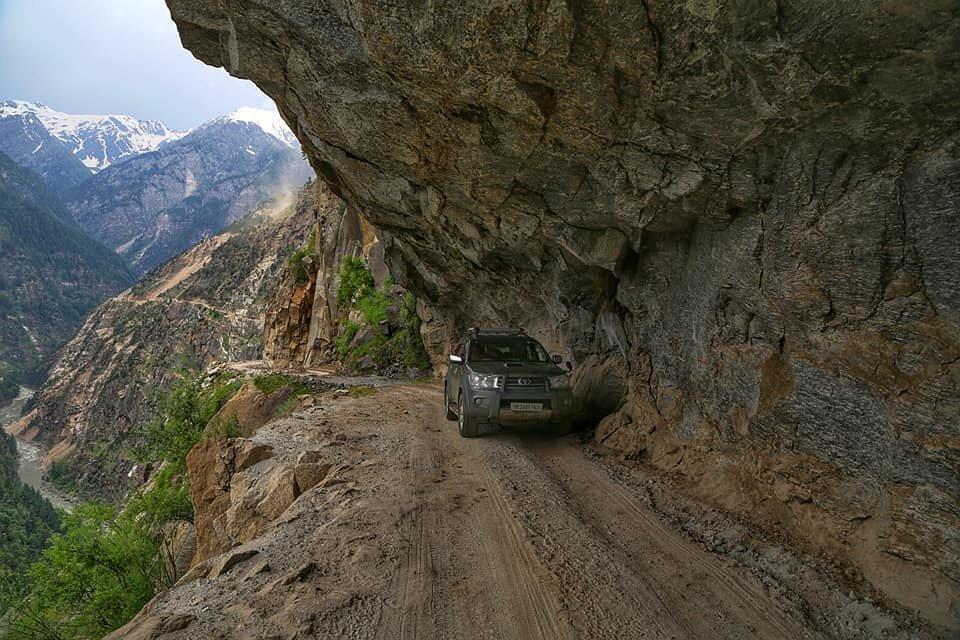 Where: Pangi Valley, Himachal Pradesh
What makes it scary: Just like its twin road, the Kishtwar Kailash Highway, this road doesn't have any guard rails. It has hills that hang over and sharp turns, and it's quite narrow. Even during the day, it's not an easy road to drive on, let alone at night.
---
4. Zoji La Pass: Prone to landslides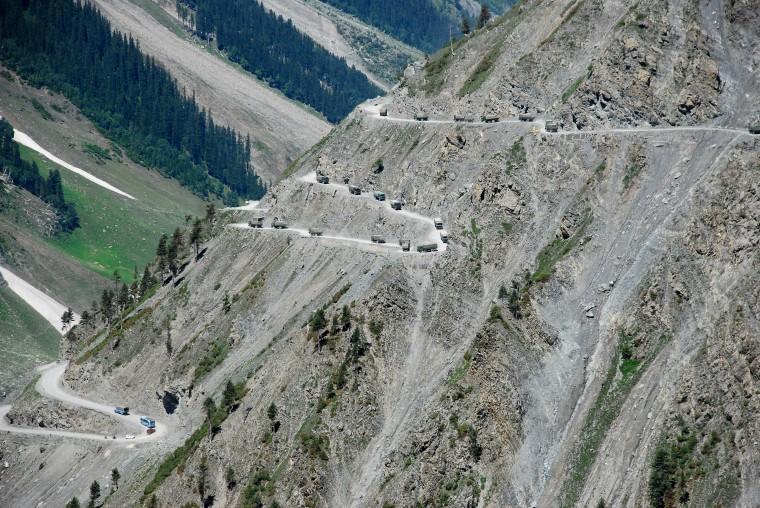 Where: 9 km from Sonamarg, between Ladakh and Kashmir
What makes it scary: The road is very high up, about 3,538 meters above sea level. It's extremely narrow and slippery because it's covered in snow and dirt all year round. When it rains, it becomes muddy, and during storms, it can get completely blocked. On top of that, there are often landslides, which makes it one of the scariest roads in India.
---
5. Chang La Pass: Third Highest Motorable Route in the World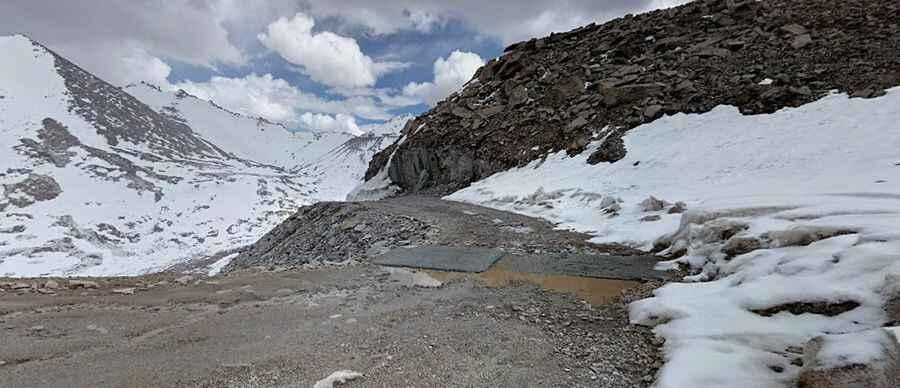 Where: Between Pangong lake and Leh in Ladakh region
What makes it scary: Located at an impressive height of 5,360 meters above the sea, the road is covered in snow all year round. This makes it very slippery. Additionally, people traveling on this road may experience a lack of oxygen due to the high altitude. The cold temperatures in this area further contribute to the difficulties faced by commuters on this road, which happens to be the third highest drivable road in the world.
---
6. NH 22 Kinnaur Road: Cut into hard rocks to make Kinnaur accessible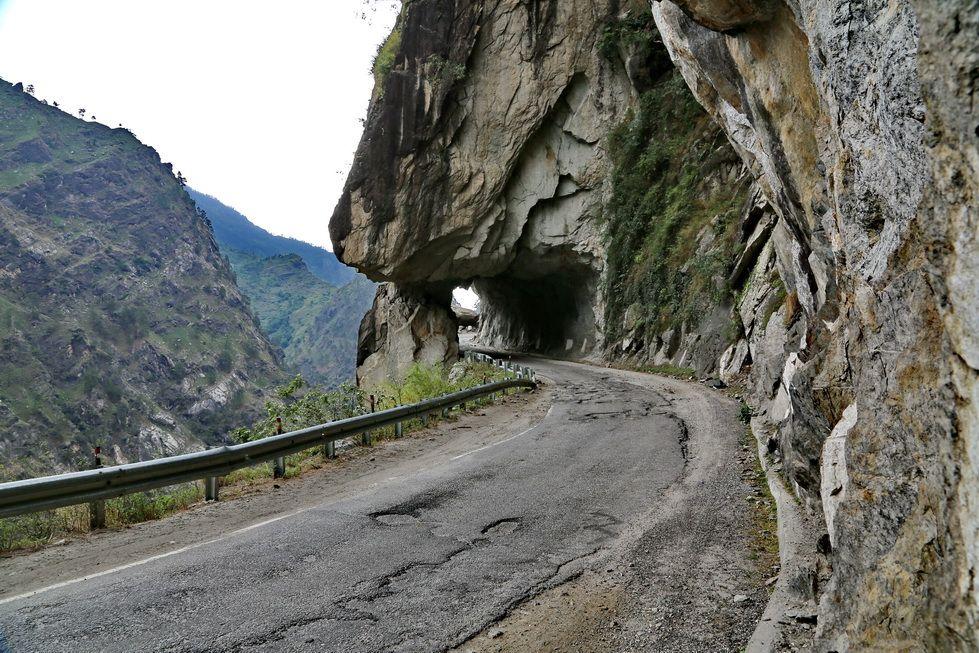 Where: NH 22, at the start of Kinnaur region
What makes it scary: Taranda Dhank is well-known for causing the deaths of many people. This road is extremely dangerous because of the low rocks hanging overhead, narrow and dark holes, and sharp turns that you can't see around. If you make one mistake, your vehicle could fall into the Baspa River. Even if you don't fall, the accidents that happen when vehicles collide around the sharp turns can be deadly.
---
7. Rohtang Pass: The Ground of Corpses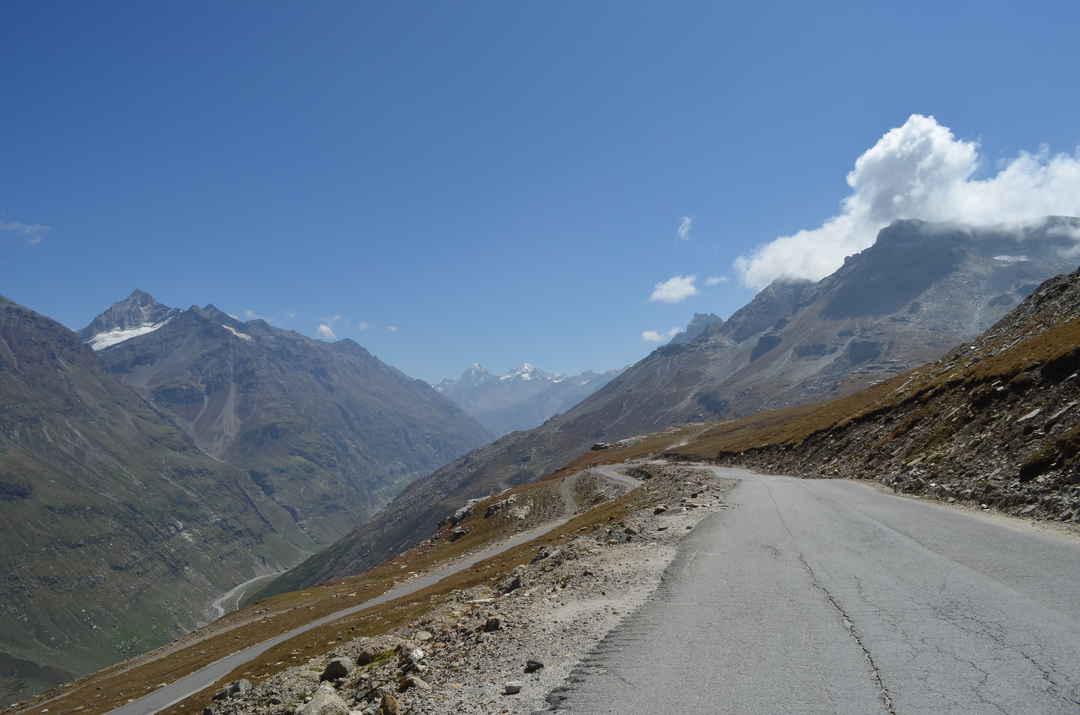 Where: Leh – Manali Road, 53 km from Manali
What makes it scary: Rohtang Pass, located at a height of 3,979 meters above sea level, serves as the entrance that connects Manali to Leh and Lahaul-Spiti. However, it's important to note that the entire 479-kilometer route is quite risky. The roads, covered in snow, are susceptible to landslides, especially in areas surrounded by mountains on both sides.
---
8. Nathula Pass: The Pass of the Listening Ears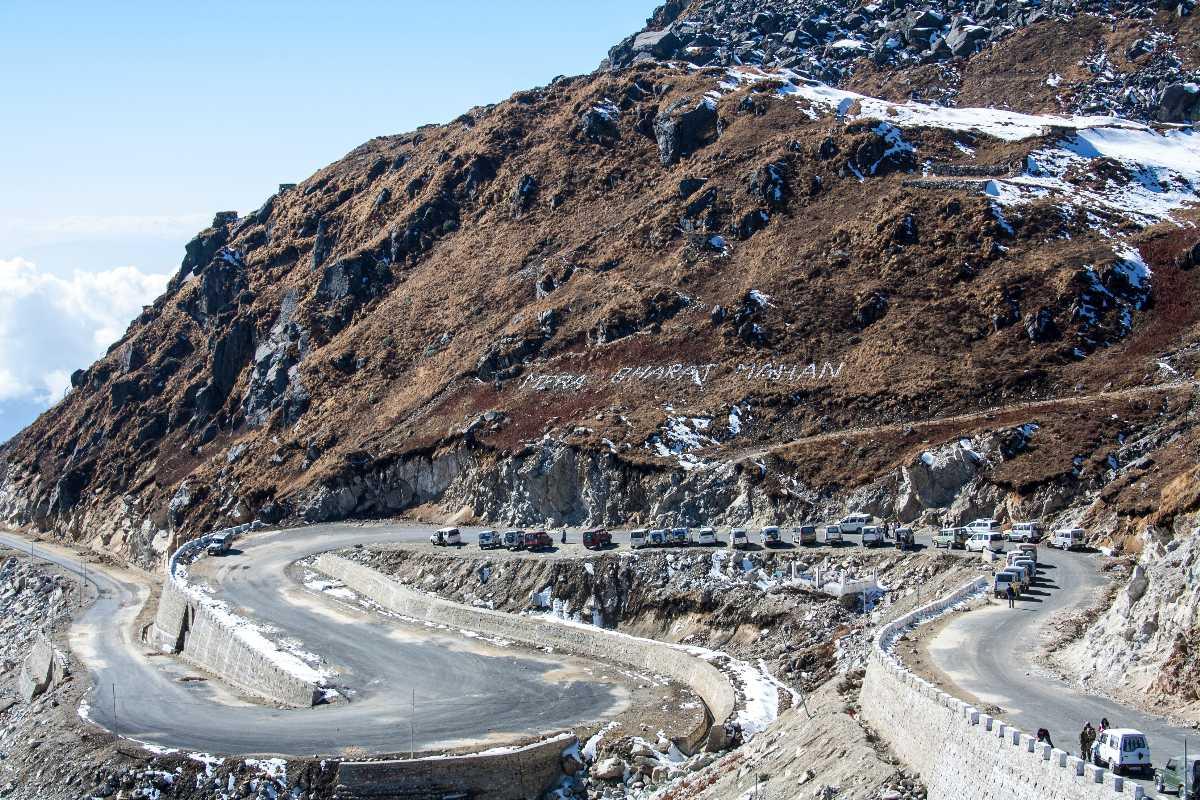 Where: Indo-Chinese border, 54 km east of Gangtok, near Tsomgo Lake, Sikkim
What makes it scary: During the monsoon season, the route is likely to experience landslides, and in the winter, there may be slippery conditions due to snow sludge. Additionally, the roads along this route are curved, which can also make them slippery.
---
9. Neral – Matheran Road: Slippery Roads and Sharp Turns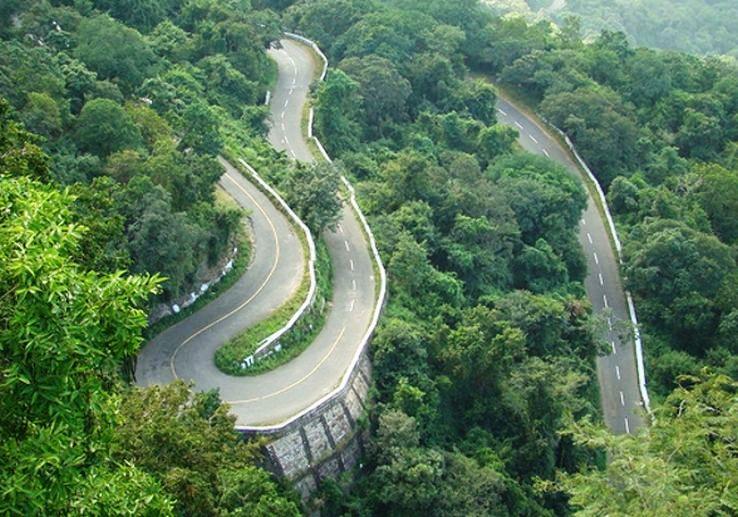 Where: The journey starts in Neral, Maharashtra in Raigad District, where the road begins at a height of 40 meters above sea level. This 8.9 kilometer road will take you to the picturesque hill station of Matheran, situated at a height of 800 meters above sea level.
What makes it scary: The roads go uphill by an average of 8.5% in each section, and the total uphill climb is 760 meters. After the steep and narrow parts, there are sharp turns like hairpin bends. Some of these turns don't have guard rails. When it rains, the roads become slippery and there is a possibility of landslides, but landslides don't happen often.
---
10. Sela Pass: Curvy Leisurely Road to Hell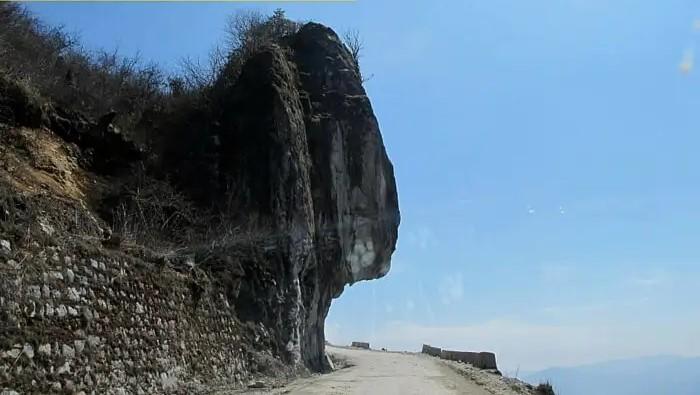 Where: Tawang District in Arunachal Pradesh has a road that links the Buddhist city of Tawang Town with Tezpur and Guwahati.
What makes it scary: The mountain pass is very high up, at a height of 4,170 meters above the sea level. However, it can be very dangerous because of its twisty and slippery roads with sharp turns. On top of that, the road is covered in snow for most of the year, which makes driving even harder. If you're traveling through this pass, it's recommended to drive very slowly and not get too distracted by the beautiful views around you.