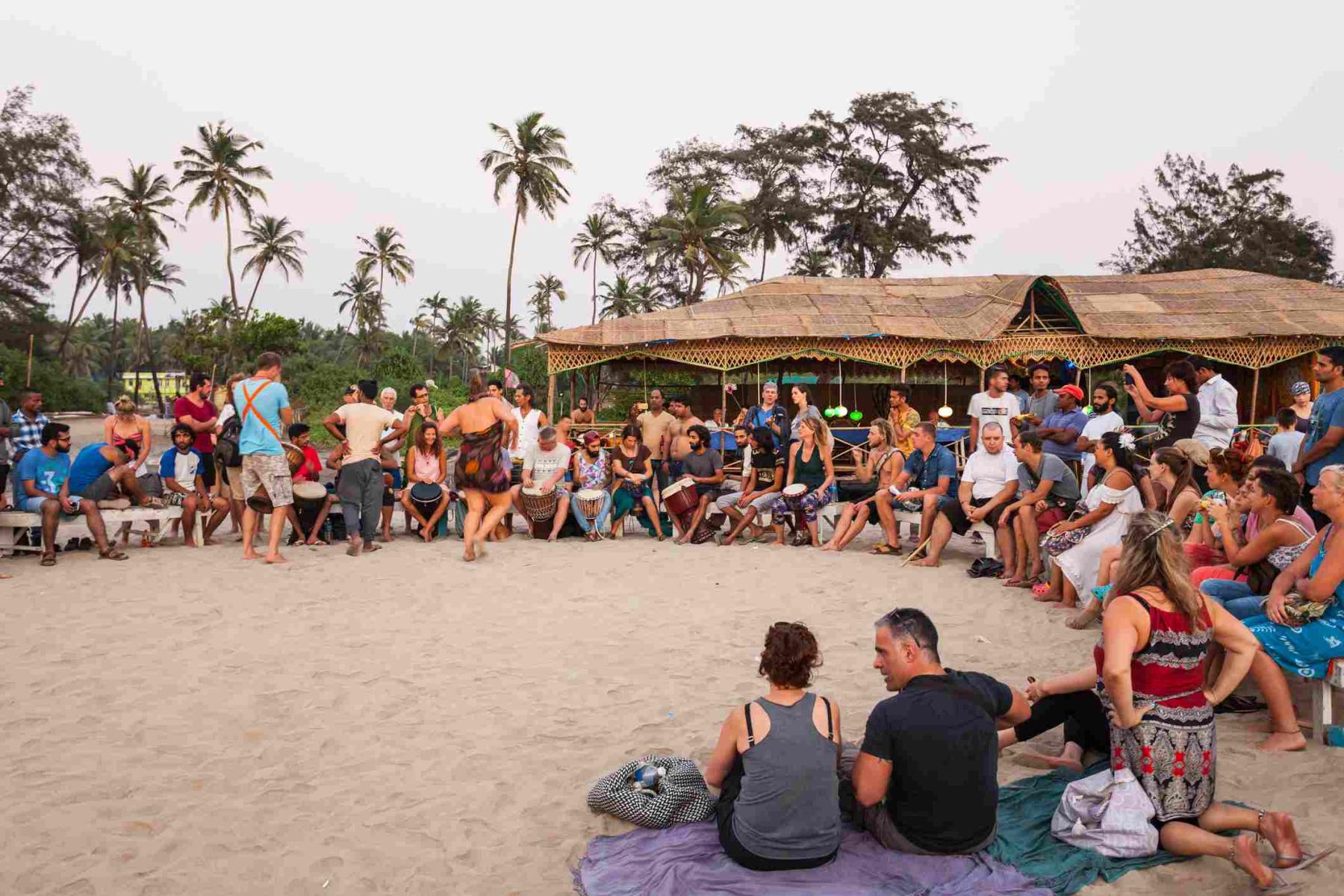 Goa boasts a wide variety of beaches that cater to different preferences, from high-end resorts to basic huts, and from lively trance parties to serene tranquility. To choose the perfect beach for your needs, it's essential to consider the kind of experience you're looking for. Below is an overview of the top Goa beaches, and what you can expect from each of them.
For those seeking a more rustic beach experience, you may also want to check out our list of the best Goa huts. And if you're looking to party, we've got you covered with a guide to the hottest clubs, bars, and beach shacks in Goa.
01. Agonda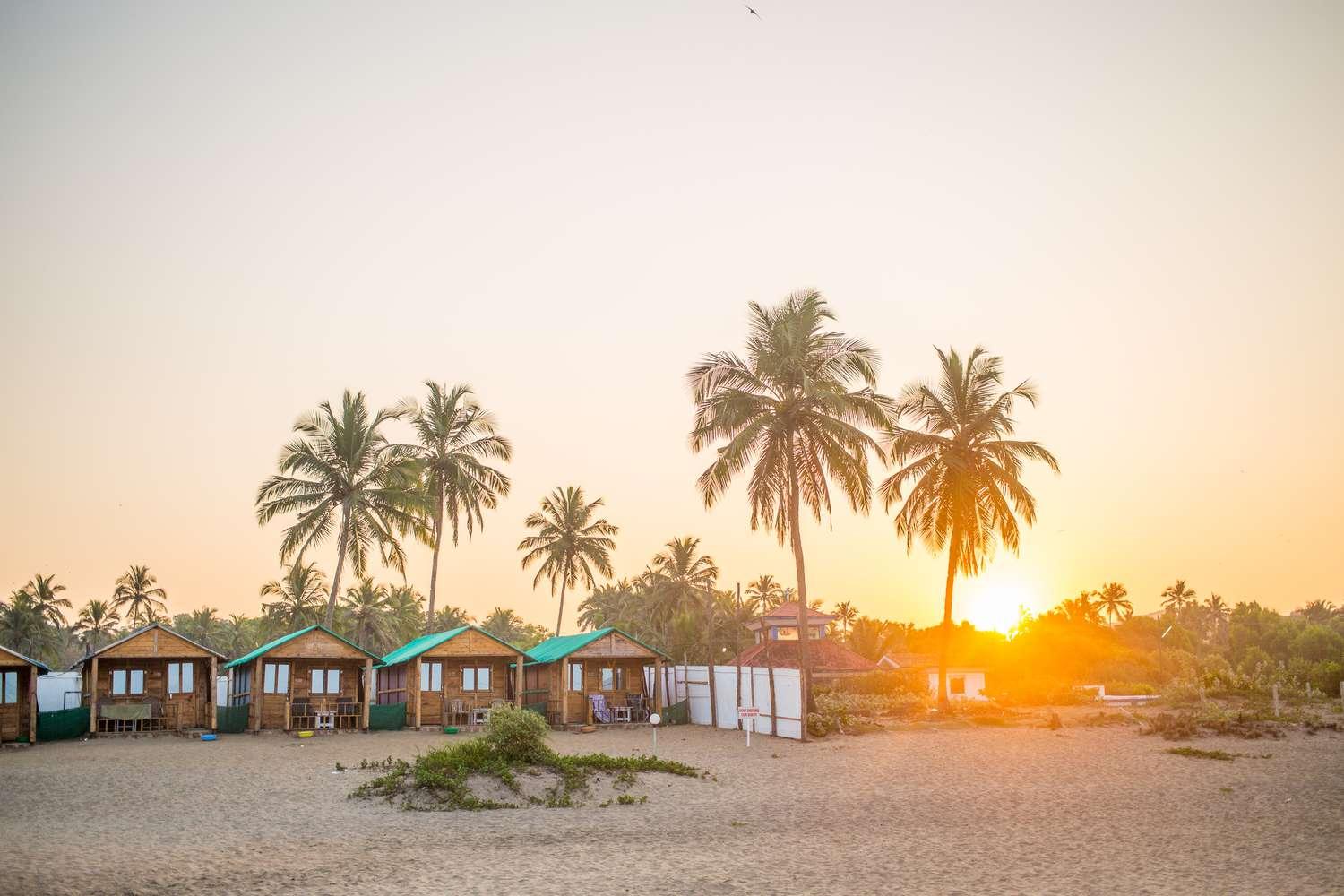 If you're seeking a tranquil getaway, the extensive and solitary Agonda Beach is an excellent choice. This serene and unspoiled haven offers a peaceful retreat for those who want to unwind and do nothing in particular. With its subdued atmosphere and sparse crowds, you can bask in the silence and relish the natural beauty that surrounds you. You can even choose to reside in a beachfront hut, some of which are exceptionally lavish, and fully indulge in the tranquility and scenery. Although Agonda Beach is slowly becoming more popular, you should still anticipate the presence of other tourists, gift shops, and eateries.
---
02. Anjuna Beach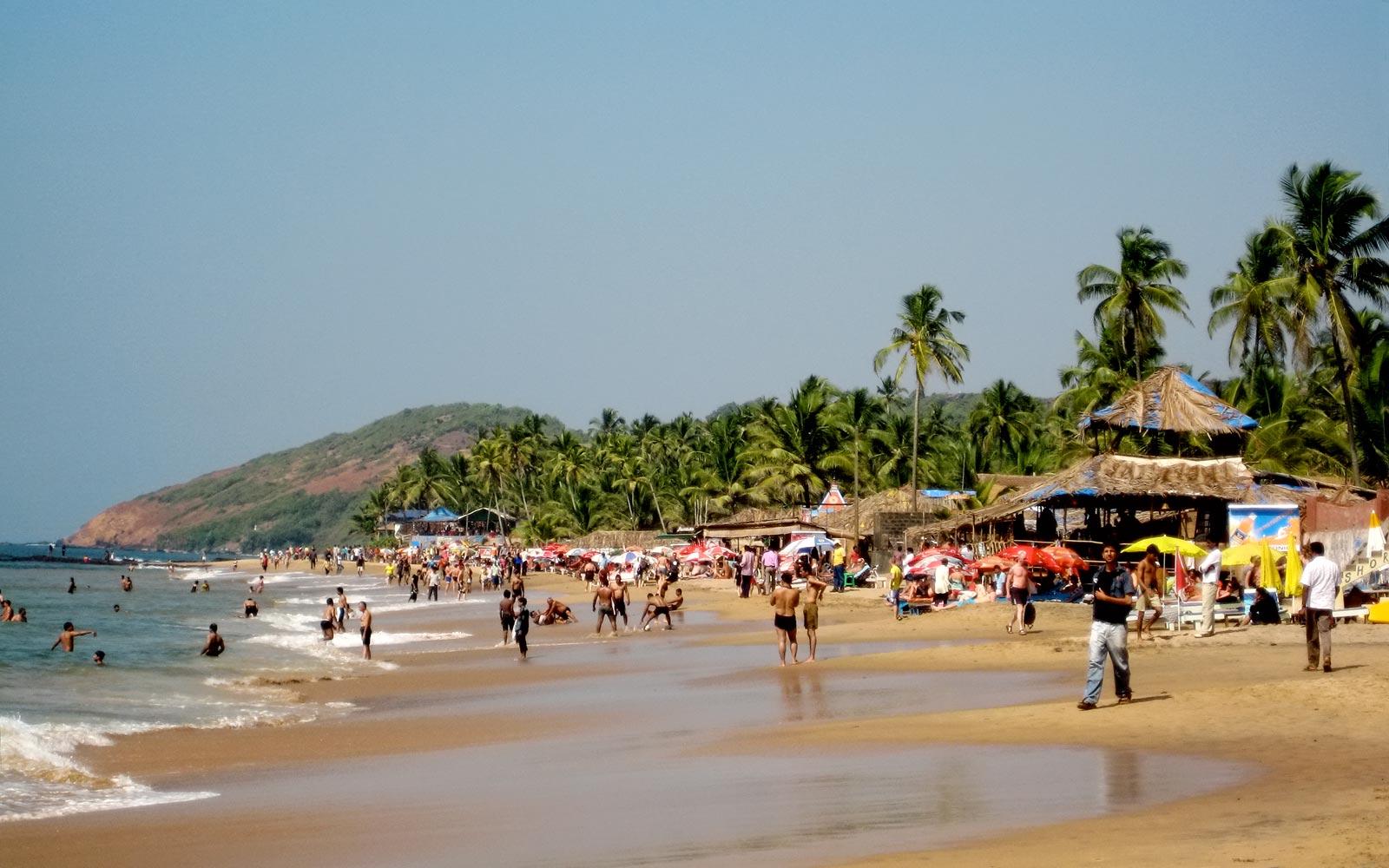 Anjuna Beach, which was once a hub for hippies, still carries their influence despite their departure. The famed Wednesday flea market at Anjuna Beach has expanded considerably and continues to attract a large crowd. Although Curlies, a popular beachside bar, and nightclub, now primarily features mellow chill-out music instead of psychedelic trance. Anjuna is now considered an ideal destination for backpackers and budget travelers due to the opening of several quirky hostels in recent years.
---
03. Arambol Beach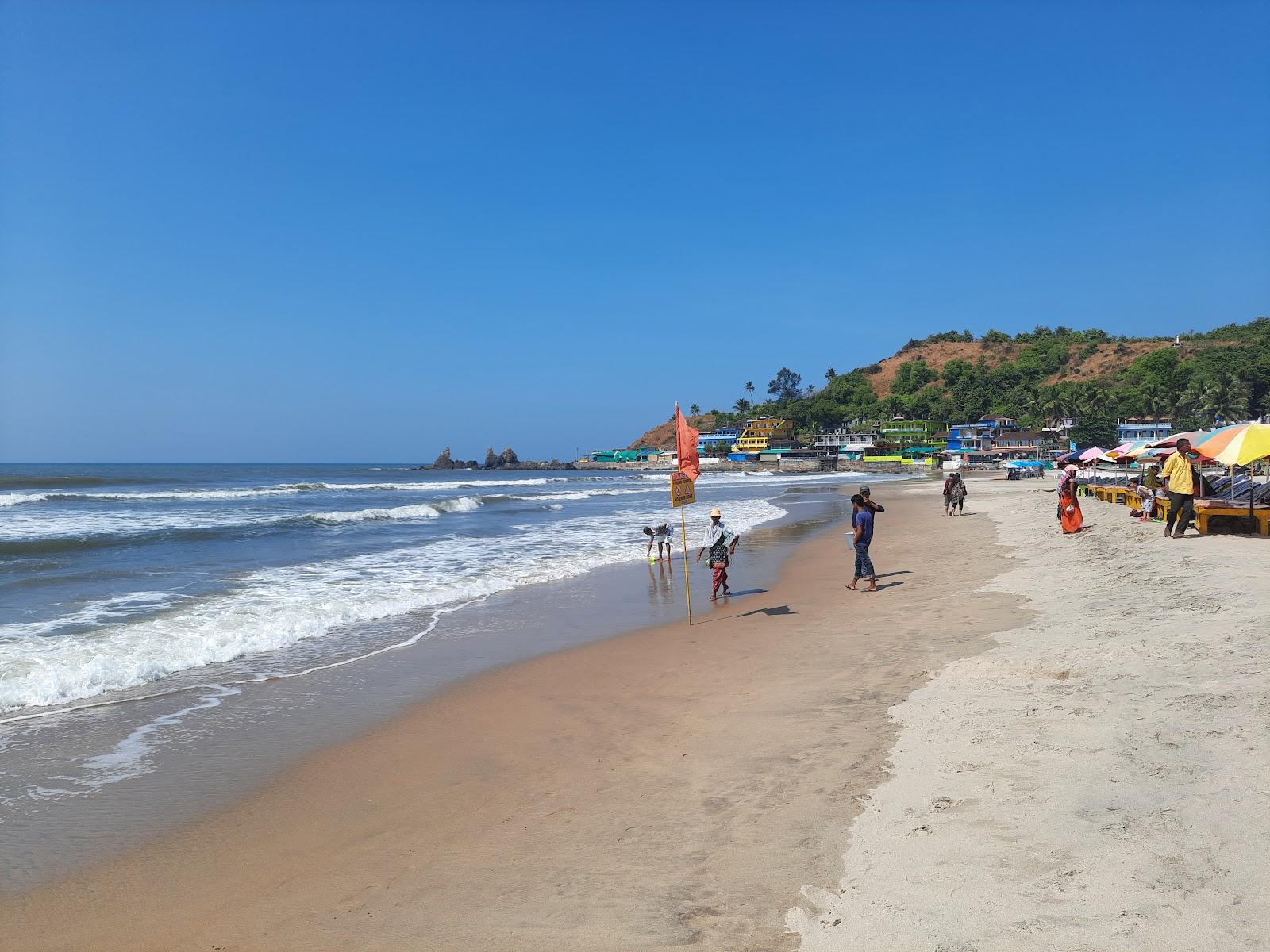 Arambol, a village located in the far northern part of Goa's coastline, has transformed into a popular destination for hippies. The village was originally a small fishing village, but it has now become the most happening beach in Goa. However, some believe it may have reached its peak in terms of popularity. The atmosphere of Arambol is oriented towards travelers rather than tourists, with a distinct and unique vibe. If you're interested in alternative therapies, such as meditation, yoga, tai chi, and reiki, you'll find plenty of opportunities to indulge in them there. There are also various water sports and dolphin sightseeing trips available for those who enjoy a more active vacation. The nightlife in Arambol is laid-back, featuring drum circles, live music, and jam sessions. Just a little further north of Arambol lies the secluded Keri Beach and the Tiracol Fort Heritage Hotel.
---
04. Baga and Calangute Beaches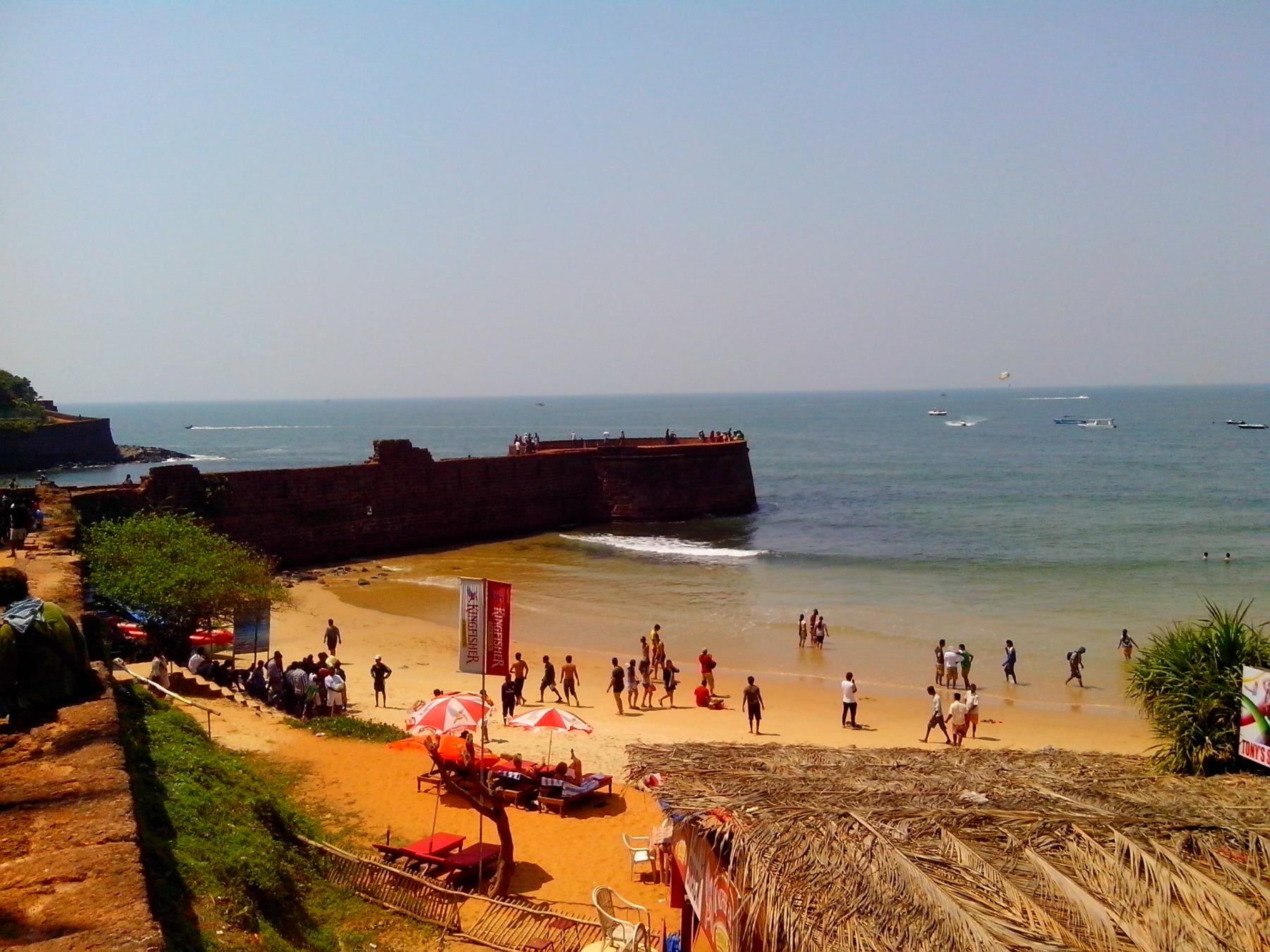 Calangute Beach in Goa is a highly populated and commercialized beach, where tourists can be found lying on a continuous series of sun lounges. On the other hand, Baga Beach is situated adjacent to Calangute and is comparatively less crowded, but offers a greater variety of water sports. Additionally, Baga has a more refined dining scene with numerous high-end restaurants and is also renowned for its bustling nightlife which includes popular spots like Tito's and Cafe Mambo.
---
05. Benaulim Beach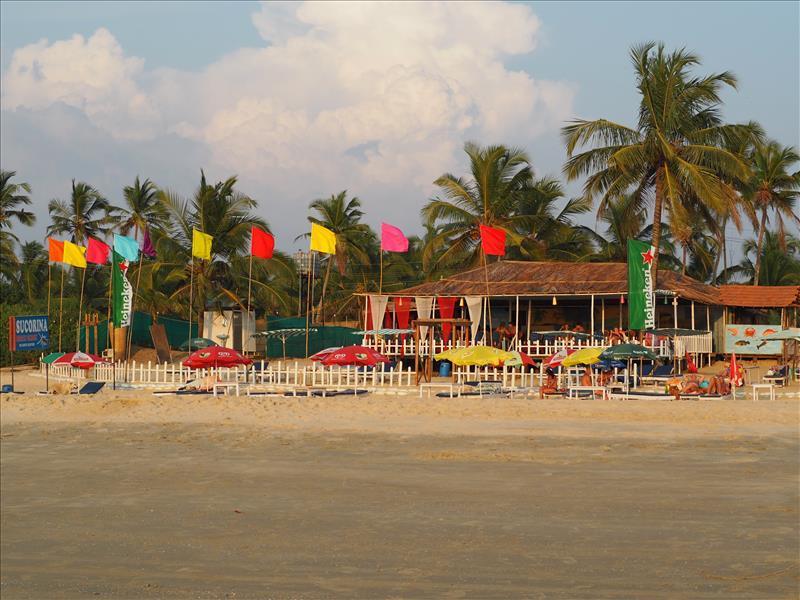 Benaulim Beach, located just a short distance south of Colva Beach, is quite different from its neighbor. While Colva Beach is known for its lively atmosphere and nightlife, Benaulim Beach is a peaceful and serene stretch of coastline, famous for its fishing industry. Visitors to Benaulim won't find any raucous parties, but they can enjoy a variety of water sports and even take a dolphin sightseeing trip. Although the beach can get crowded during the peak tourist season in December, those who venture further south will find a quieter, more secluded spot. While restaurants can be found along the main stretch of the beach, most of the accommodations, along with art galleries and shops, are set back from the beach. It's worth noting that Benaulim Beach is a popular destination among foreign retirees who are drawn to its tranquil and laid-back atmosphere.
---
06. Candolim and Sinquerim Beaches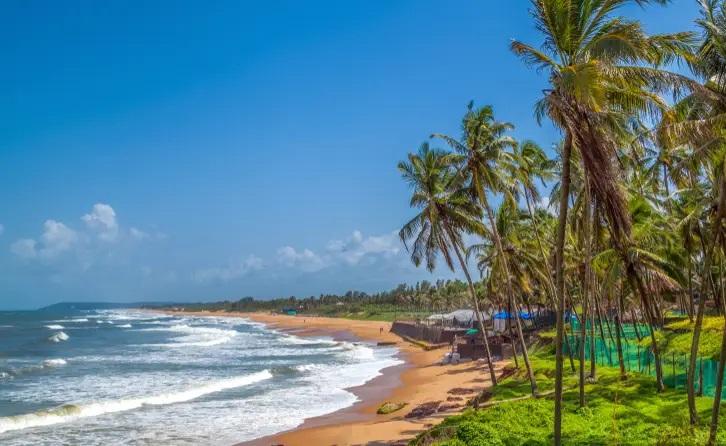 Candolim Beach is a lengthy and straight expanse of sand that is bordered by scrub-covered dunes and dotted with shacks and restaurants. The beach is adjacent to Calangute and has a distinctly commercial feel, but it is generally cleaner and more serene. Foreign retirees have taken a liking to this area, so if you're seeking a youthful atmosphere, it may not be the best choice for you. However, there are several sizable nightclubs, such as SinQ, that cater to Indian tourists. To the south of Candolim Beach is Sinquerim Beach, which is smaller and less crowded, and where you can find Aguada Fort.
---
07. Cola Beach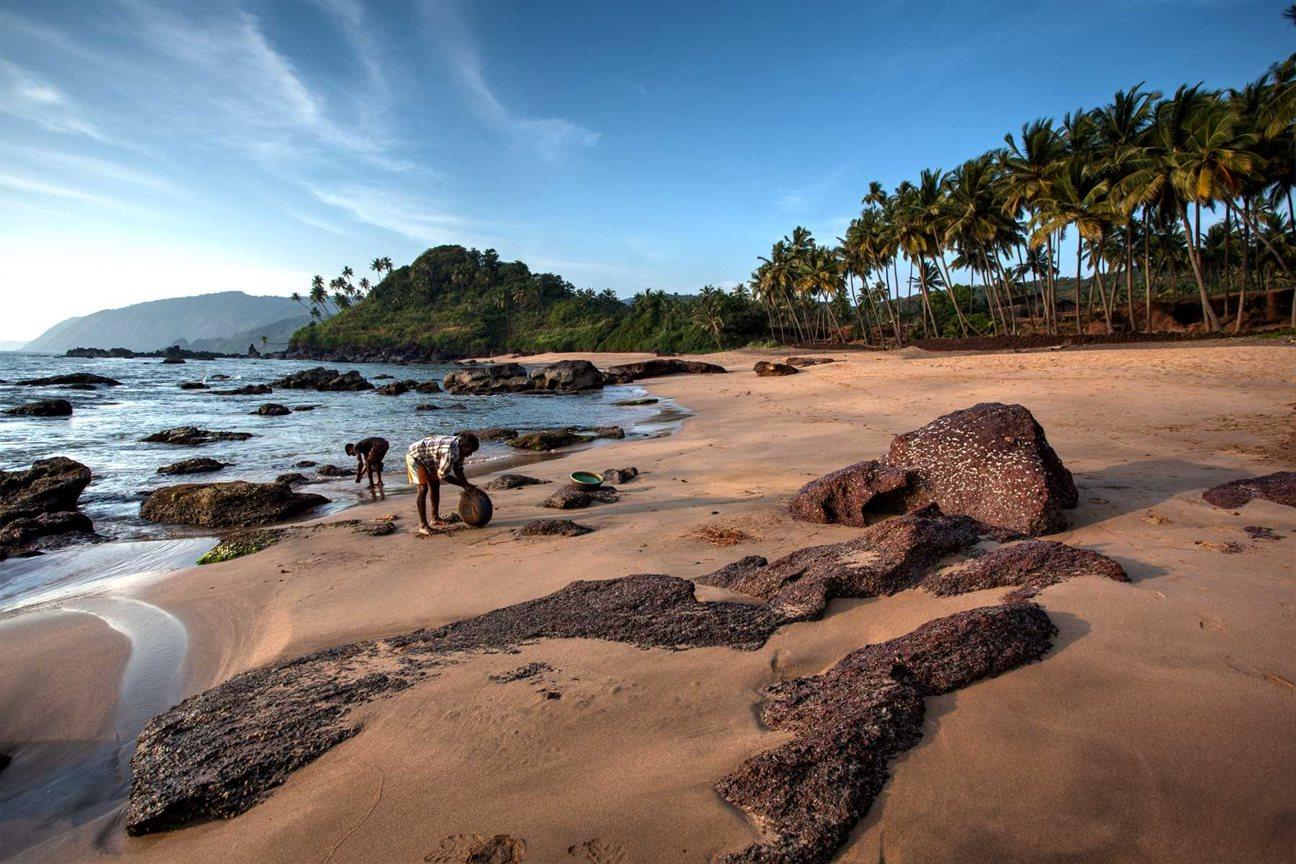 Cola Beach should not be mistaken for Colva Beach, as the two are quite distinct. Unlike Colva Beach, Cola Beach is known for its seclusion and tranquility, providing visitors with exceptional privacy. Positioned just to the north of Agonda Beach, Cola Beach is separate from the rest of the coastline and boasts its own unique lagoon. Due to the limited number of accommodations available in the area, Cola Beach is an ideal destination for individuals seeking to escape the crowds and unwind. If you're looking for the best huts with breathtaking panoramic views, Dwarka Eco Beach Resort is the place to be.
---
08. Colva Beach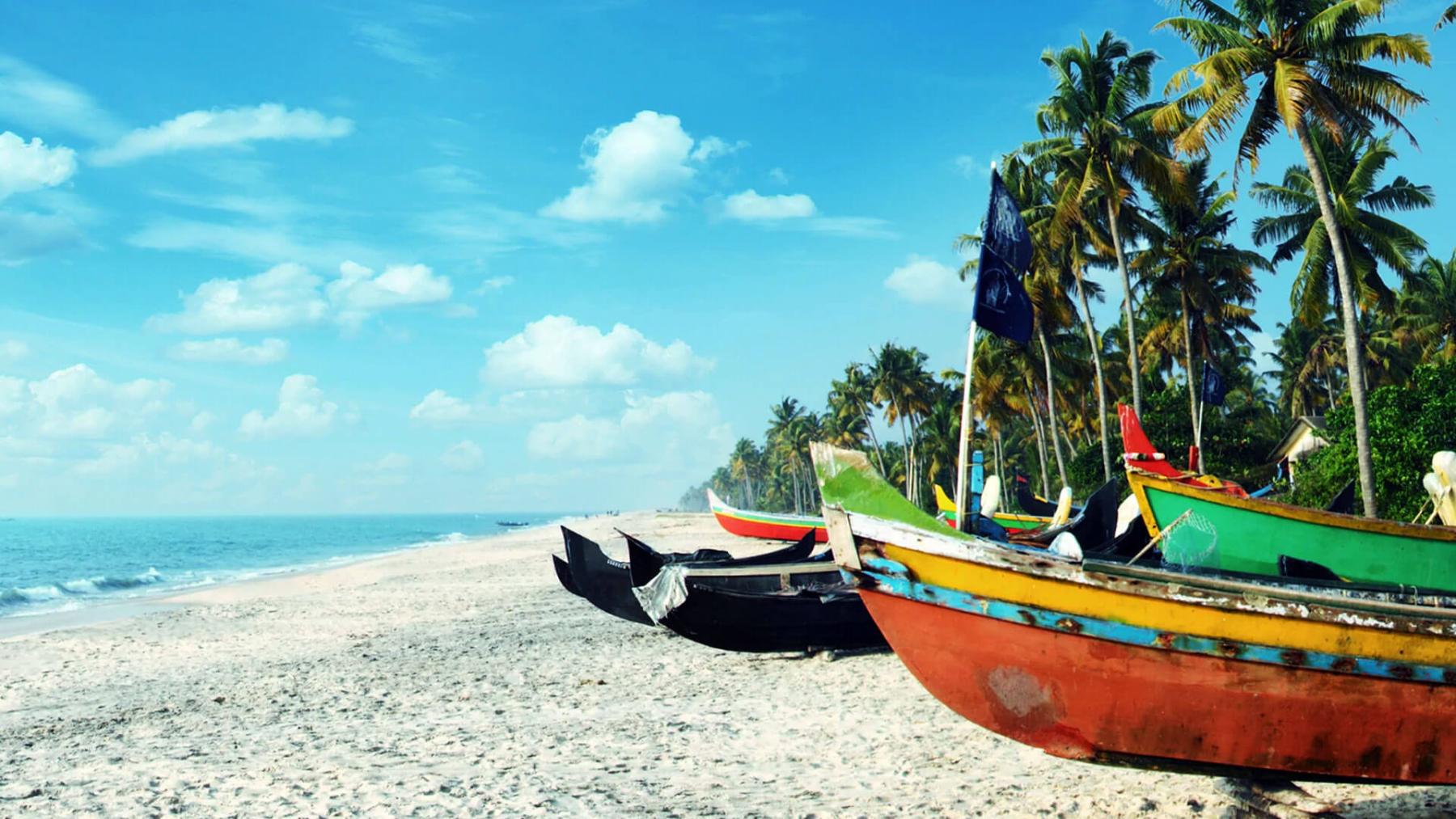 Colva Beach, located in Goa, India, is a popular destination for domestic Indian tourists. During the day, many visitors arrive in large busloads, and the crowds only grow larger on weekends when locals join in. Additionally, in October, the beach becomes particularly busy as pilgrims come to visit Colva Church.
The area is well-developed and offers plenty of budget hotels, food stalls, beach shacks, and small restaurants and bars. However, the nightlife is minimal, with only a few places to go out. Unfortunately, compared to other beaches in Goa, Colva Beach may not be as attractive to foreign tourists.
---
09. Mandrem, Morjim, and Ashwem Beaches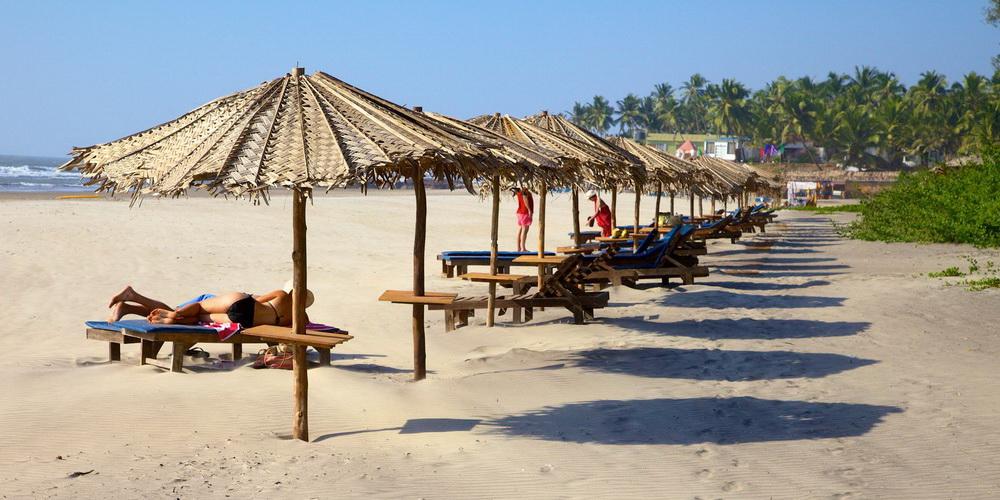 In recent times, these expansive beaches have gained popularity and are now considered fashionable and trendy. Visitors can find groovy beach bars, huts, and stylish resorts in the area. Additionally, several yoga retreats are located there. The beaches are well-known for their protected turtle population. Many Russians have purchased significant land in the Morjim and Ashwem areas and have settled there in large numbers. Mandrem is a more peaceful beach compared to the other two and is dominated by the exceptional Beach Street Resort. Visitors can walk to Mandrem from Arambol.
---
10. Palolem Beach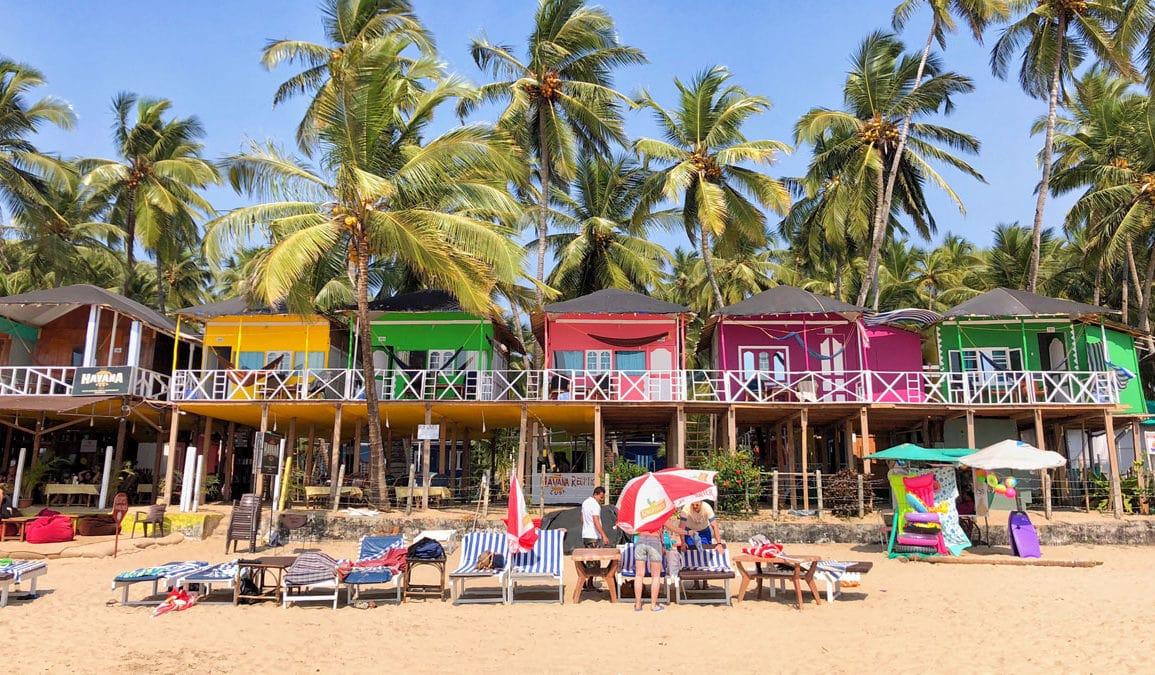 Palolem Beach is a vibrant and picturesque beach located in the southern part of Goa. The beach is long and semi-circle shaped, with palm trees providing ample shade and soft sand underfoot. Over the years, it has become increasingly popular, drawing larger crowds each season. Despite this, there are no permanent structures on the beach. Instead, visitors can opt to stay in temporary coco huts, which are constructed each year. For those who seek more luxurious accommodations, hotels and resorts are available just a short distance from the beach. Those who are interested in nightlife and bars can head to the bustling southern end of the beach.
---
11. Patnem Beach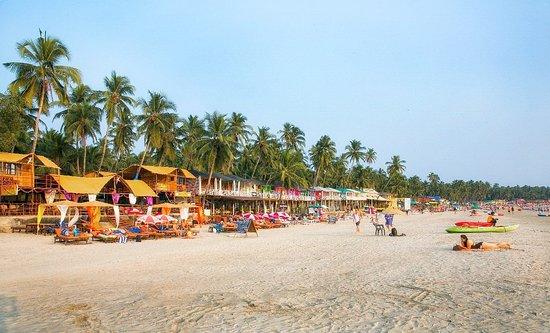 Patnem Beach has become increasingly popular, but it remains a peaceful alternative to the nearby Palolem Beach, which is just a short 10-minute drive away. This quaint beach is located between two towering cliffs, providing a stunning backdrop for those who want to relax without being too far from Palolem's bustling nightlife. You can choose from a variety of charming huts right on the beach, complete with private bathrooms. For those seeking a more secluded retreat, the tranquil Galjibag beach is only a 10-minute drive away. Shhh! It's a well-kept secret.
---
12. Vagator Beach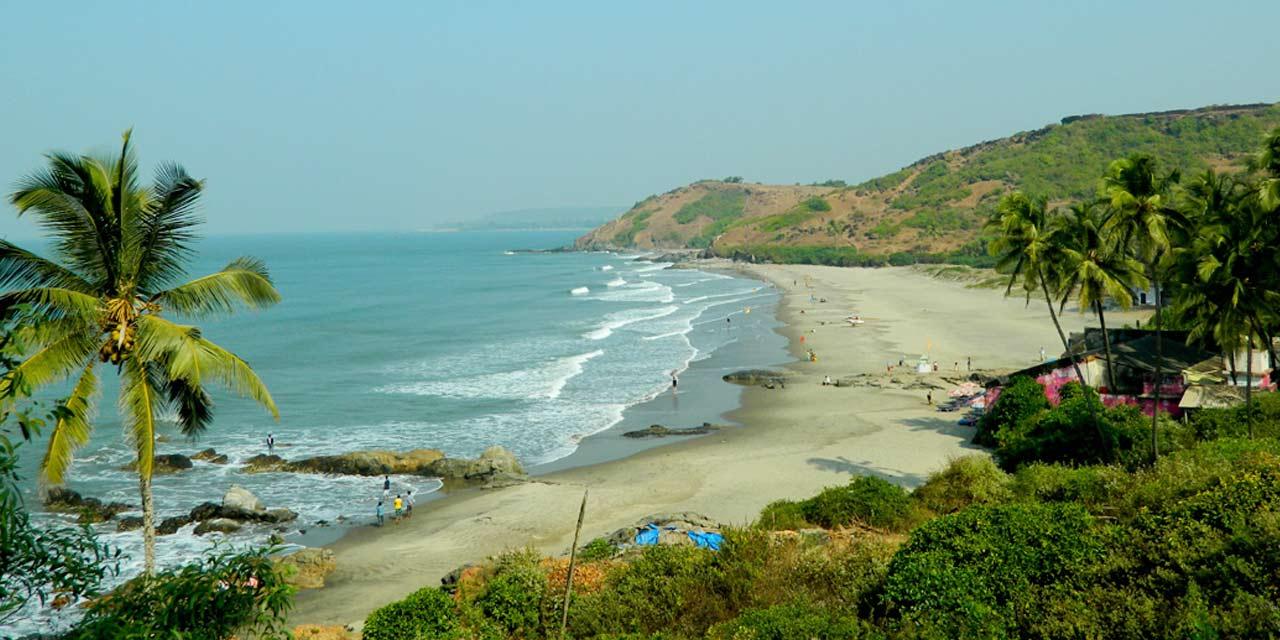 Vagator Beach, situated north of Anjuna, is a picturesque location located at the base of a cliff. The beach is divided into two sections - Big Vagator, which is the more crowded main stretch of beach that is typically frequented by domestic Indian tourists, and Little Vagator, which is further south beyond the rocks and is more popular with foreigners. Little Vagator is also referred to as Ozran Beach, and it is a favorite hangout spot for those seeking a hippie experience and old-timers. This area is well-known for its psytrance music scene and the legendary party spot Disco Valley is nearby. Additionally, there is a landmark face of Lord Shiva that is carved into the rock, adding to the area's spiritual vibe. Accommodations at Vagator are located inland instead of directly on the beach, with many visitors opting for long-term stays. One of the few luxury resorts in north Goa, the newly opened W Hotel, is also situated in this area. Several popular bars and clubs, such as Chronicle and 9 Bar, can be found here, along with the renowned Greek restaurant Thalassa, which is located on the Vagator cliff. Finally, for trance lovers, Hill Top remains the most iconic destination in Goa.
---
13. Varca, Cavelossim and Mobor Beaches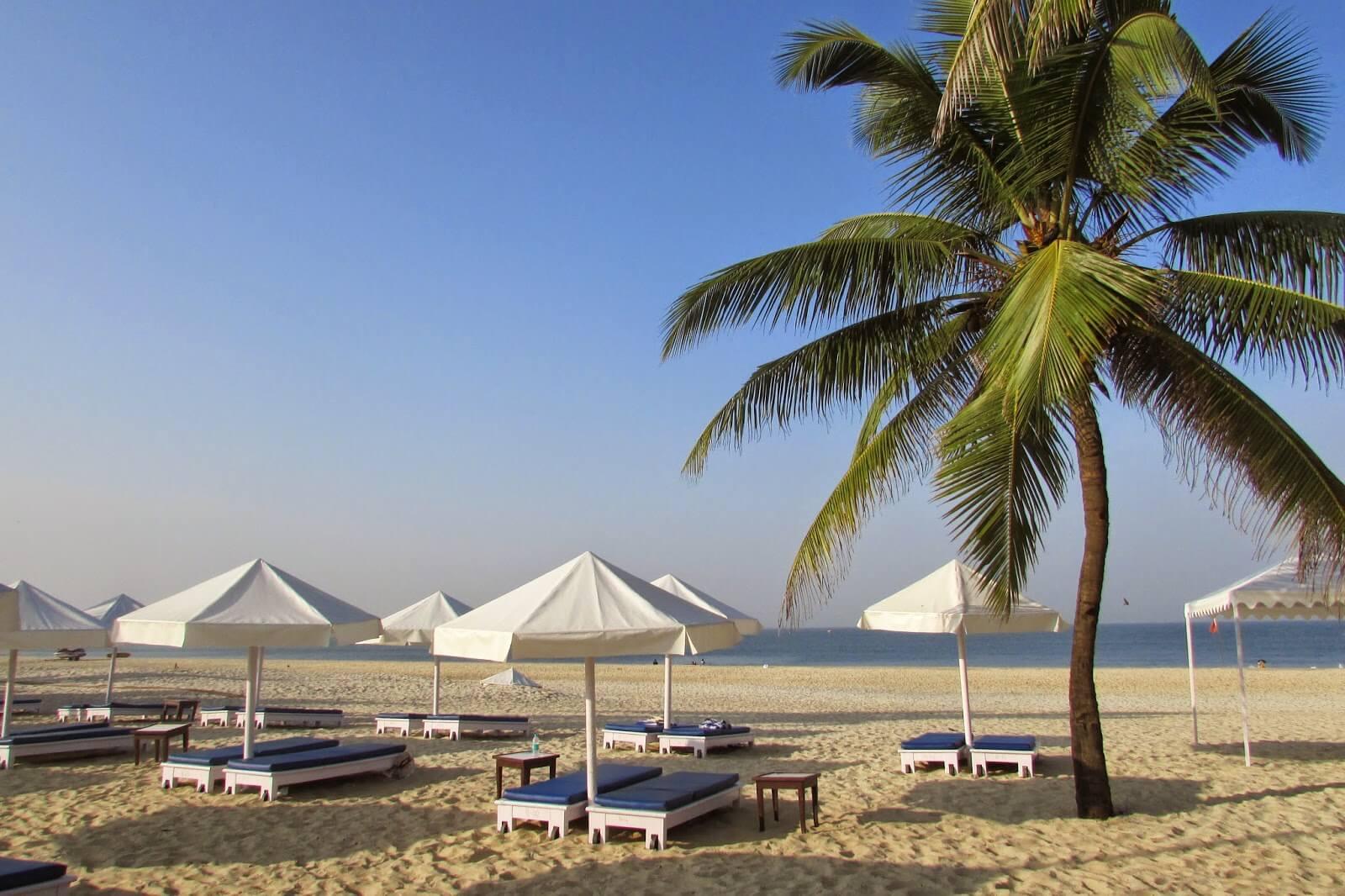 Goa's luxury resorts have claimed ownership over the pure and untouched fishing beaches. While there are a small number of beach shacks, water sports, and local vendors present, the beaches remain unspoiled with crystal-clear waters and gleaming white sand. The majority of nightlife takes place within the confines of the resorts, featuring live music, cultural shows, and casinos. Cavelossim has a few laid-back bars in the vicinity.