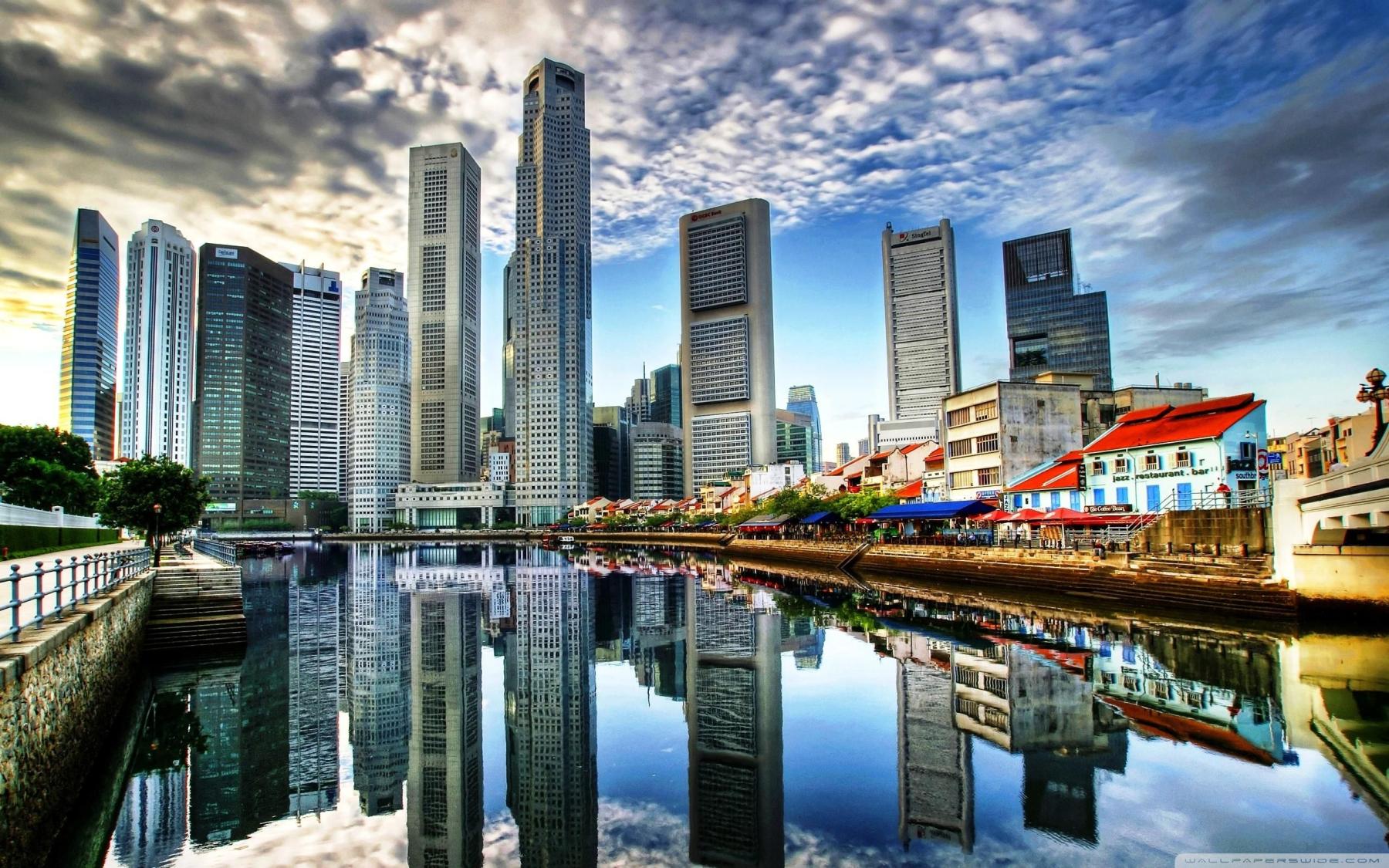 Singapore, a destination that combines exotic charm with effortless navigation, has been a prominent choice for stopovers to Australia and New Zealand for a considerable period. Boasting an abundance of luxurious shopping malls, rooftop cocktail bars, and gourmet eateries, this city-state exudes elegance, maintains impeccable cleanliness, and enjoys abundant sunshine. The airport itself is remarkably well-marked and uncomplicated, adding to the overall delight of visiting Singapore, thus solidifying its enduring reputation as the ultimate destination.
Nevertheless, Singapore offers more than just extravagant expenses. Venture beyond the high-end boutiques along Orchard Road, and you'll stumble upon a plethora of eccentric attractions and unconventional tours that will provide you with a unique perspective on the city. If you're seeking a deviation from the typical stopover experience, explore these extraordinary activities to partake in while in Singapore.
Things to do in Singapore
1. Try a sidecar city tour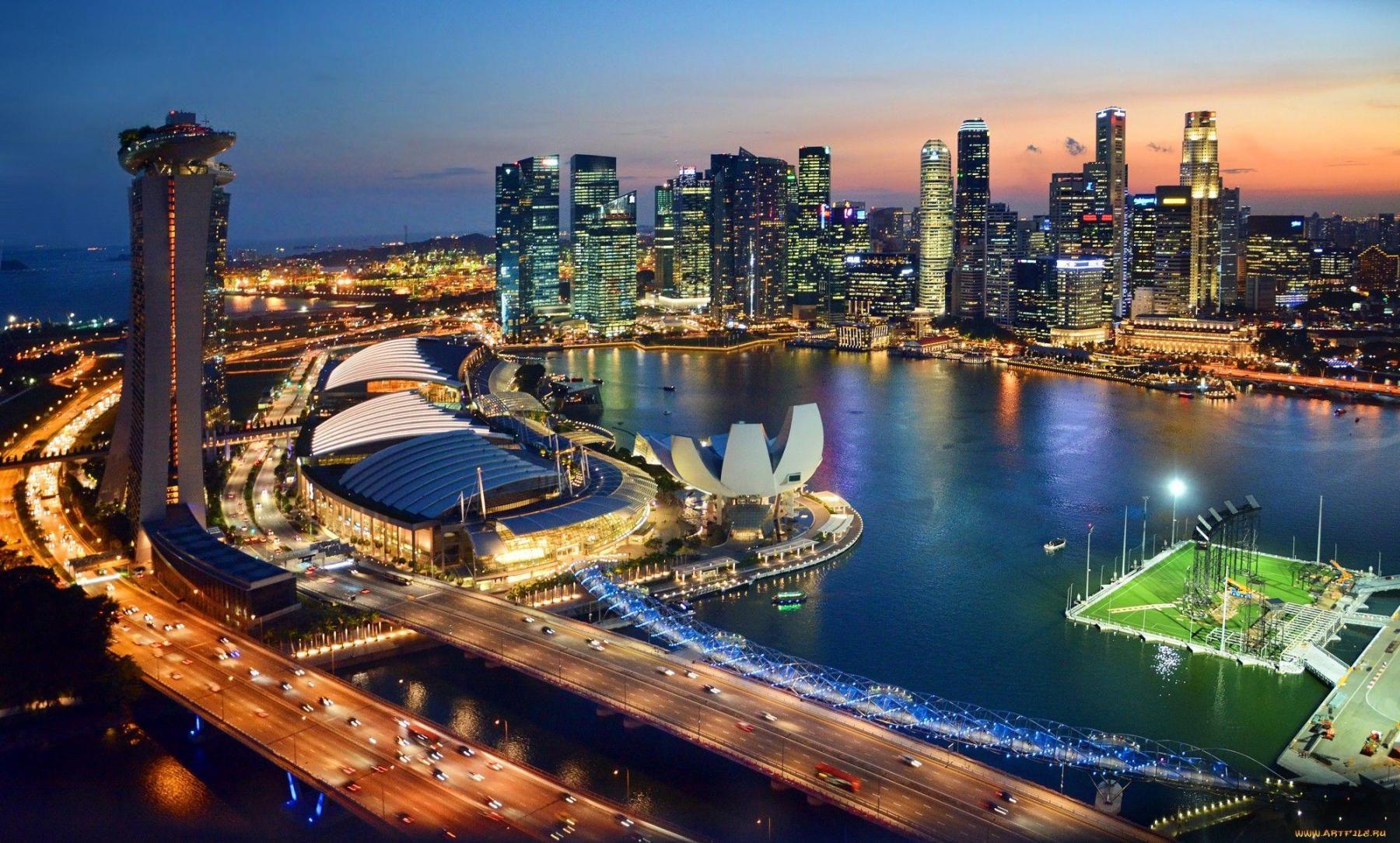 Are you seeking a city tour that offers an added touch of excitement? Consider embarking on a journey through Singapore's landmarks while riding in a vintage Vespa sidecar. By sitting comfortably in the classic sidecar, you'll swiftly navigate through the city's backstreets and suburbs, uncovering hidden gems that often go unnoticed by tourists. Along the route, you'll have the opportunity to witness local craftsmen in action and gain insights into Singapore's grassroots history from your knowledgeable guide. This exceptional adventure presents an excellent means to immerse yourself in the city's vibrant atmosphere.
---
2. Sip on a selfie coffee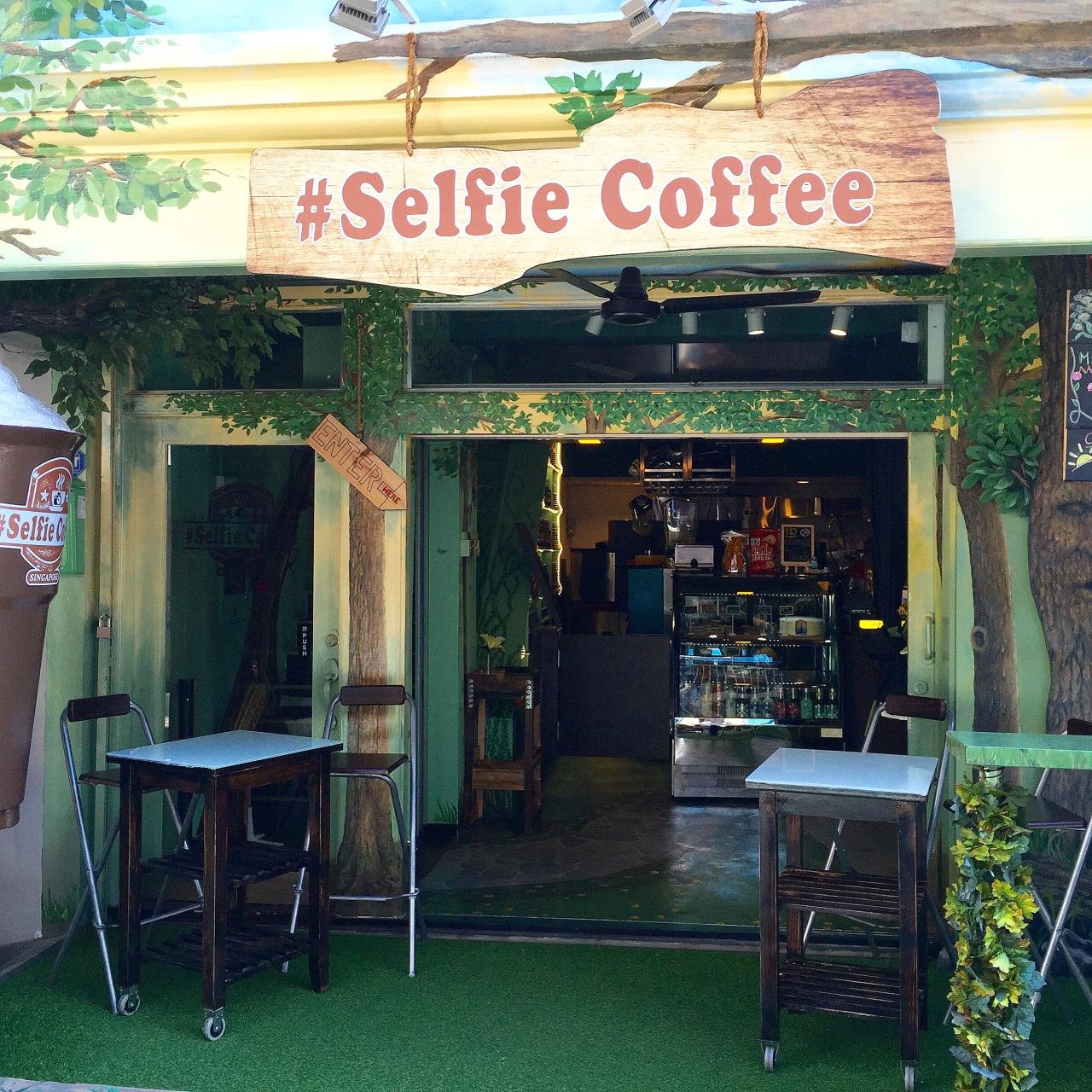 Looking for an extraordinary experience? Look no further than Singapore's Selfie Coffee Café. Prepare to be amazed by this trendy and peculiar establishment, where you can indulge in a cappuccino adorned with your very own face on the froth. Upon entering, you can order your desired coffee and head to the bar, where you'll find amusing props to snap a selfie with. After capturing the perfect shot, you can collect your unique frappe featuring your personalized face decoration. Nestled in the vibrant and fashionable Haji Lane, this café seamlessly blends advanced technology with the eccentricities of Asian culture.
---
3. Grab a cuppa in a cat cafe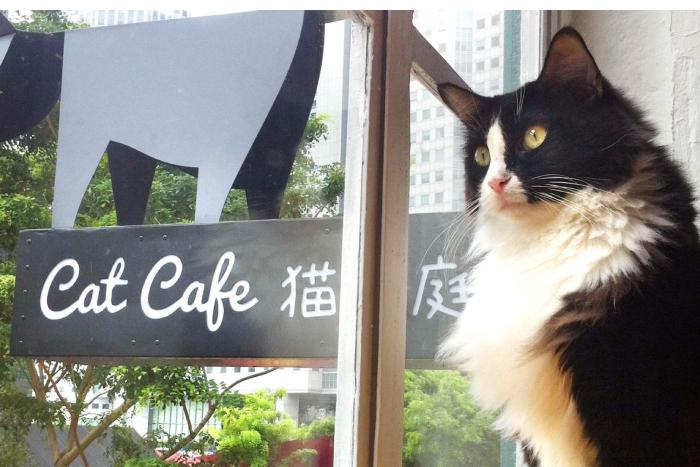 If savoring a macchiato adorned with a print of your own face lacks charm, venture to one of Singapore's Cat Cafés. Numerous cafes throughout Singapore are dedicated to our beloved feline companions. If you're an avid cat enthusiast, temporarily pause your sightseeing adventures and indulge in a warm beverage while a cuddly kitty rests on your lap. It's an ideal escape from the bustling streets, providing a moment of tranquility and delight.
---
4. Potter around one of the world's largest greenhouses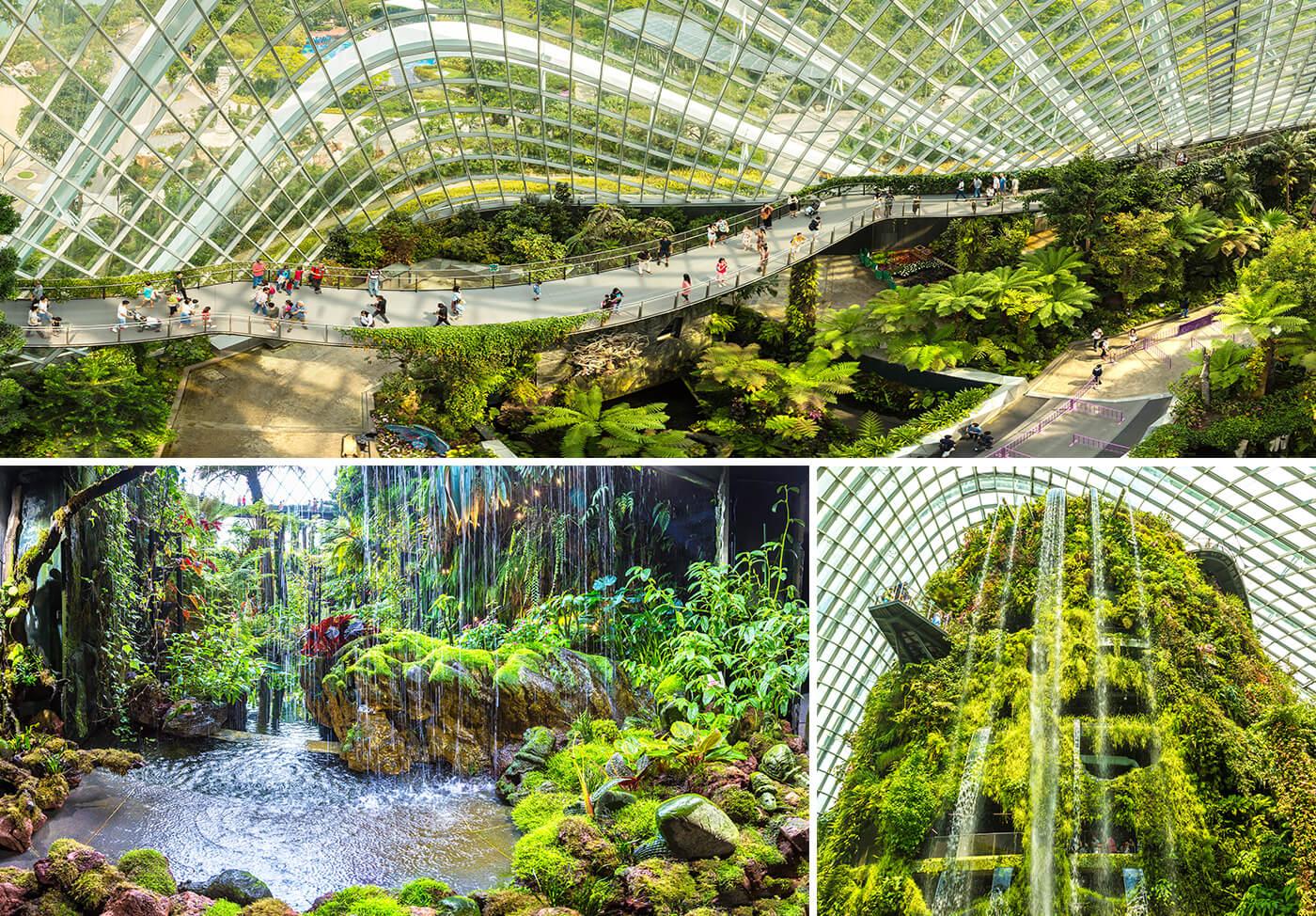 The Gardens by the Bay offers more than just flashy bars and laser displays. For travelers who have a passion for gardening, the Flower Dome and the Cloud Forest will leave them amazed. Upon entering the Flower Dome, you'll discover a breathtaking paradise filled with flowers from around the globe. It's a place where you can easily lose track of time, spending hours or even days immersed in its beauty.
The Cloud Forest, characterized by its refreshing and misty atmosphere, houses the tallest indoor waterfall on the planet. Within its confines, you'll encounter a mesmerizing blend of hanging vines, lush ferns, vibrant orchids, and exquisite bromeliads. Delve into this enchanting world by descending from the Cloud Walk to the Treetop Walk, where you'll find yourself encompassed by a breathtaking array of tropical flora. Even if you have a notorious reputation for inadvertently harming houseplants, these greenhouses will undoubtedly ignite your enthusiasm.
---
5. Drift about in a donut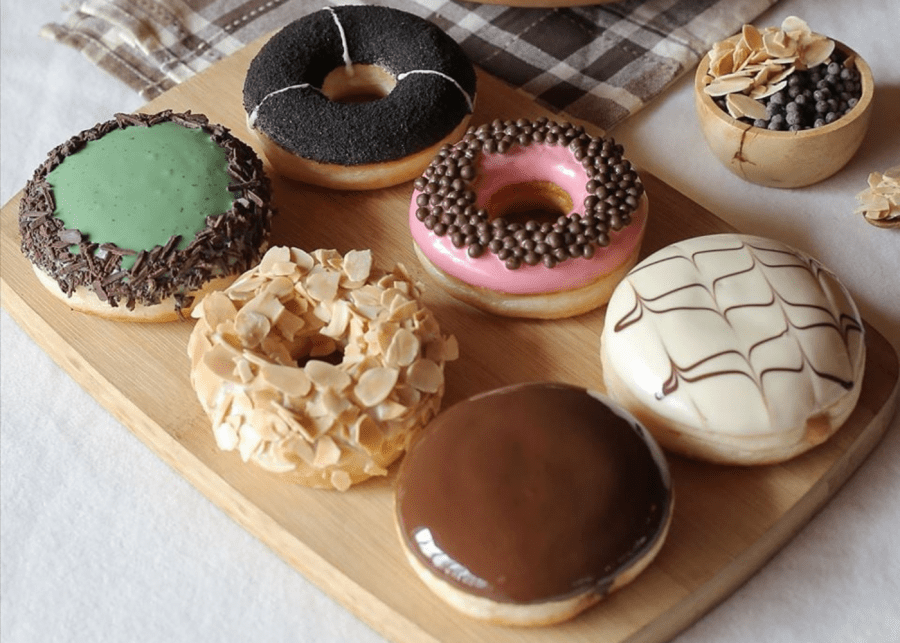 To add a touch of uniqueness to your evening snacking, reserve a sunset excursion aboard a buoyant donut. These circular watercrafts provide an ideal setting for sipping prosecco and indulging in delectable canapes while the Singapore skyline glows under the setting sun. Although you won't venture far, meandering among the docks as night descends offers its own memorable experience. If you prefer a daytime donut adventure, consider booking a brunch outing instead, with a wide array of options to choose from.
---
6. Banish hunger at a hawker centre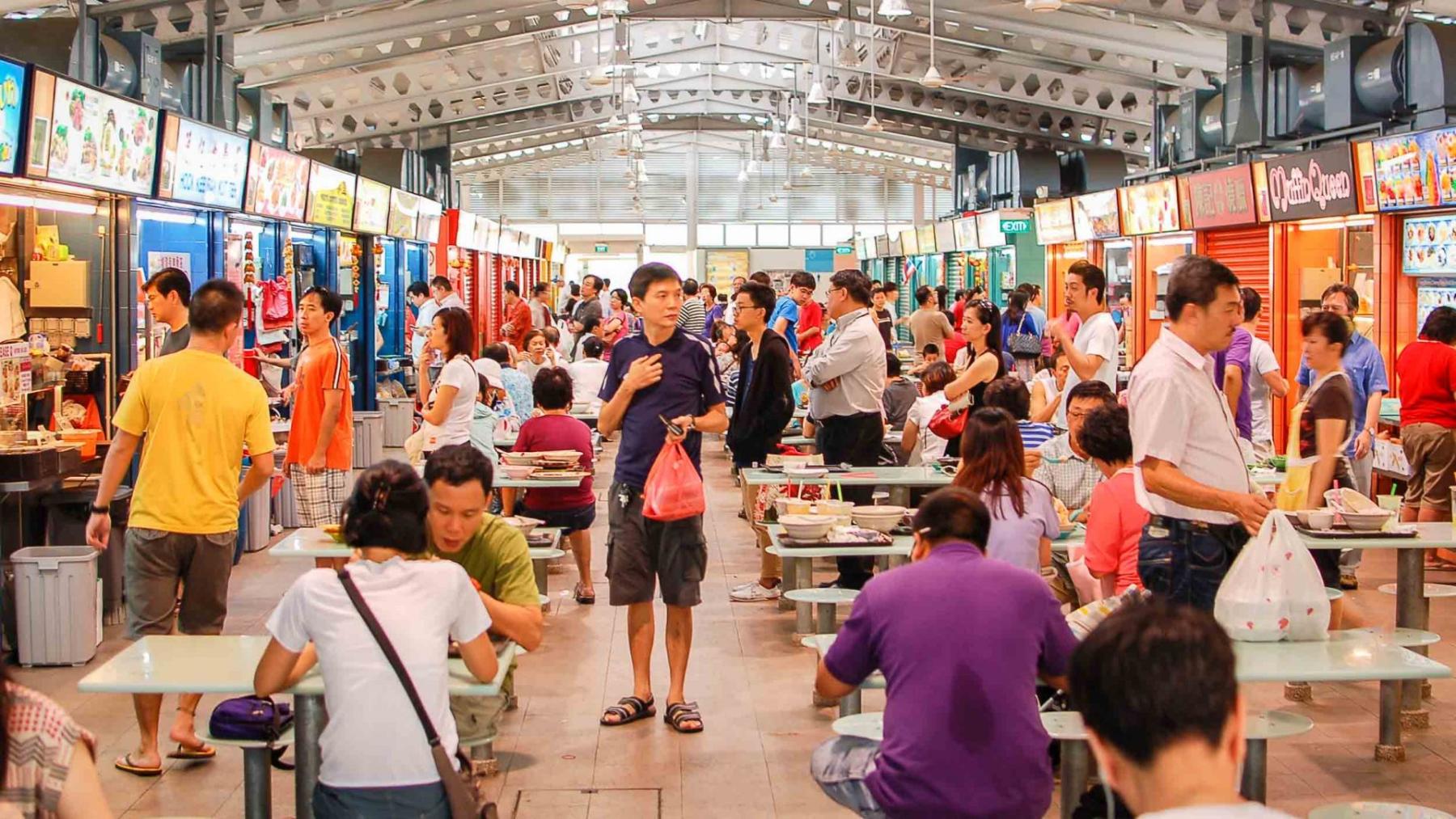 Singapore is widely known for its abundance of high-end hotels that feature a variety of exceptional dining establishments. Nevertheless, when it comes to experiencing authentic local cuisine in Singapore, your destination should be a hawker centre, filled with numerous street food vendors. This is where the true enchantment takes place. Bursting with vibrant visuals, captivating sounds, and enticing aromas, the unique atmosphere of a hawker centre cannot be replicated in a traditional restaurant setting. I encourage you to witness this phenomenon firsthand.
Feeling apprehensive about trying street food? There's no reason to be concerned when it comes to Singapore. Presently, the government closely monitors the quality of every street vendor operating in each hawker center, assigning hygiene ratings to individual traders. In this culinary landscape, you can fearlessly indulge in a wide array of authentic and intriguing dishes, knowing that your digestive system will remain unaffected.
---
7. Take a bumboat cruise to Pulau Ubin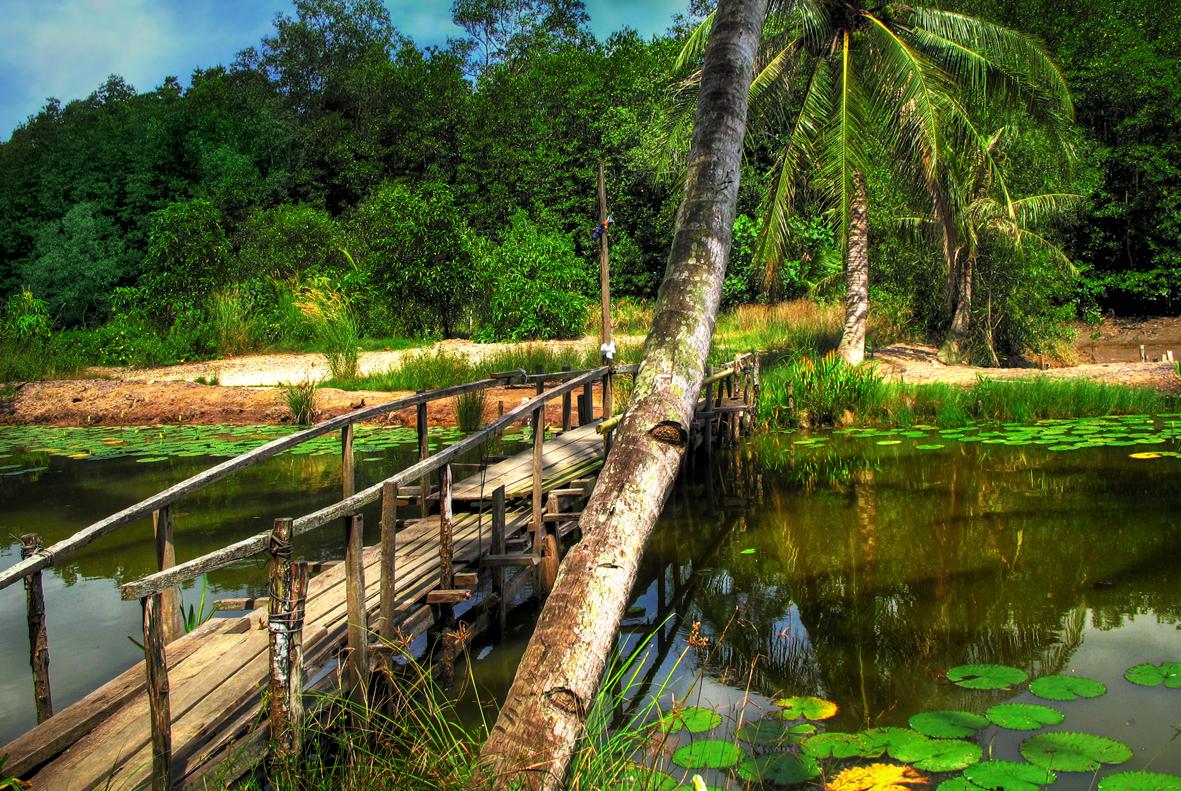 Curious about Singapore prior to the era of skyscrapers? Experience the charm of Pulau Ubin, Singapore's authentic village known as the last remaining kampong. Embark on a half-day journey to this idyllic island, located just a 10-minute bumboat ride away from Changi Point Ferry Terminal. Once you arrive, you'll be transported to a bygone Singapore, where traditional stilted houses and a leisurely way of life prevail. Pulau Ubin has managed to preserve its natural beauty and slow pace, unaffected by modern advancements, creating a haven for native wildlife and a paradise for bird enthusiasts.
---
8. Cook up a Singaporean storm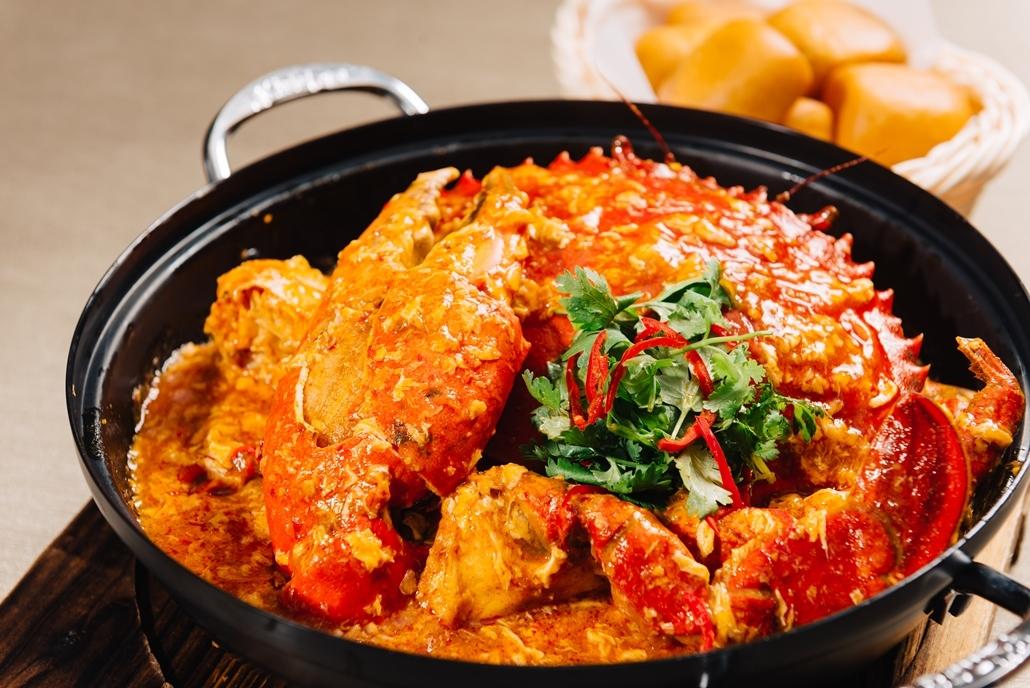 Are you craving more Singaporean cuisine? Consider participating in a nearby cooking class, enabling you to replicate the beloved dishes in the comfort of your home. Numerous cooking classes cater to various tastes, teaching you how to skillfully prepare traditional Peranakan delicacies, popular street food favorites, and contemporary vegetarian alternatives. Following a few hours of culinary adventure, you can savor the satisfaction of indulging in self-made Hainanese chicken rice and spicy chili crab.
---
9. Expand your mind at the Asian Civilisation Museum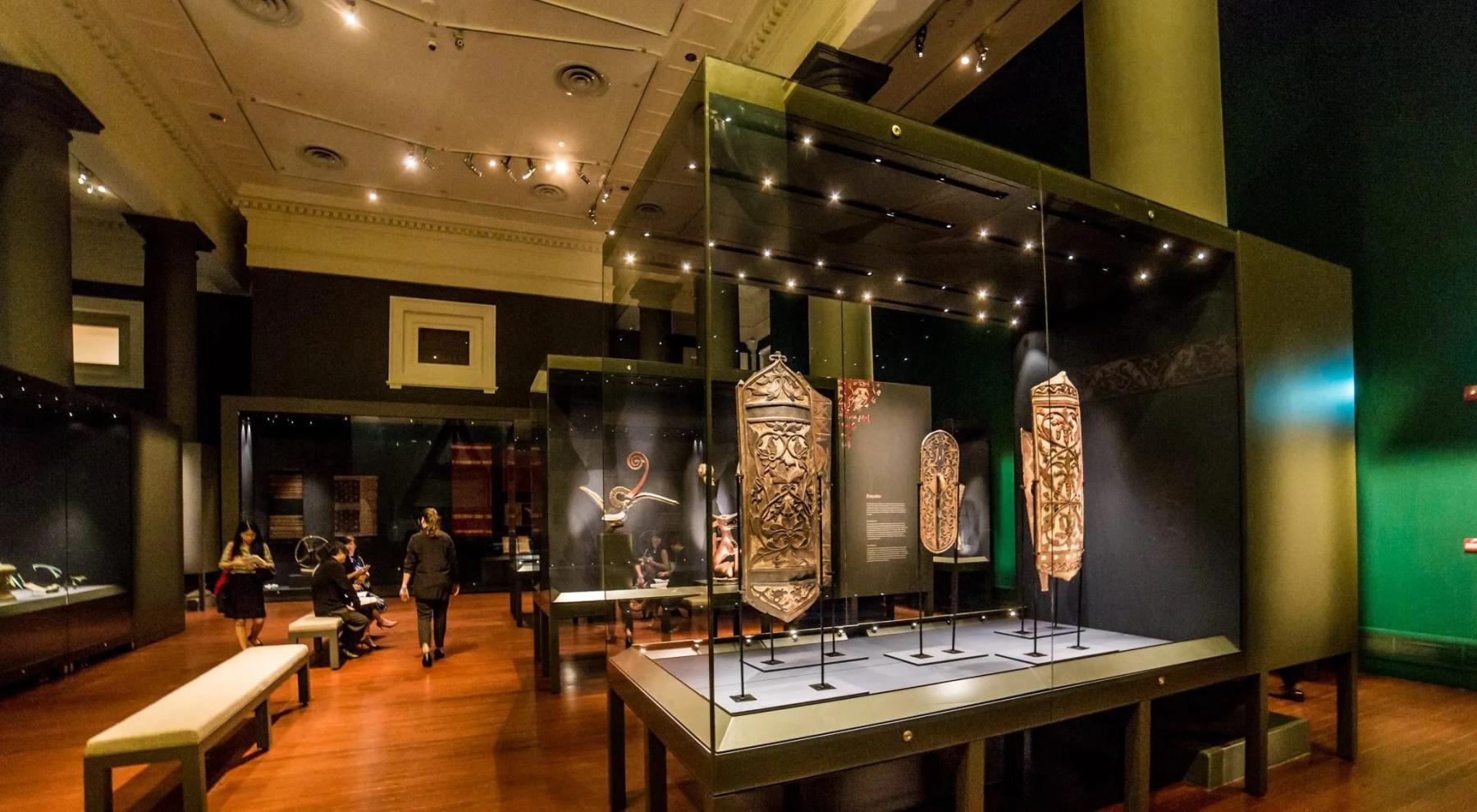 Explore the captivating journey of Singapore and the broader South East Asia region as you wander through the Asian Civilisation Museum. For enthusiasts of global cultures, this is an essential destination. With three floors and an impressive collection of over 1,300 artifacts, the museum offers a wealth of enthralling exhibits. You can also join complimentary guided tours, available twice a day. Additionally, the museum's convenient proximity to the renowned Raffles Hotel allows you to immerse yourself in both culture and the obligatory Singapore Sling. Indulge in the ultimate combination of cultural exploration and delightful cocktails.
---
10. Hike through the treetops on the Southern Ridges Trail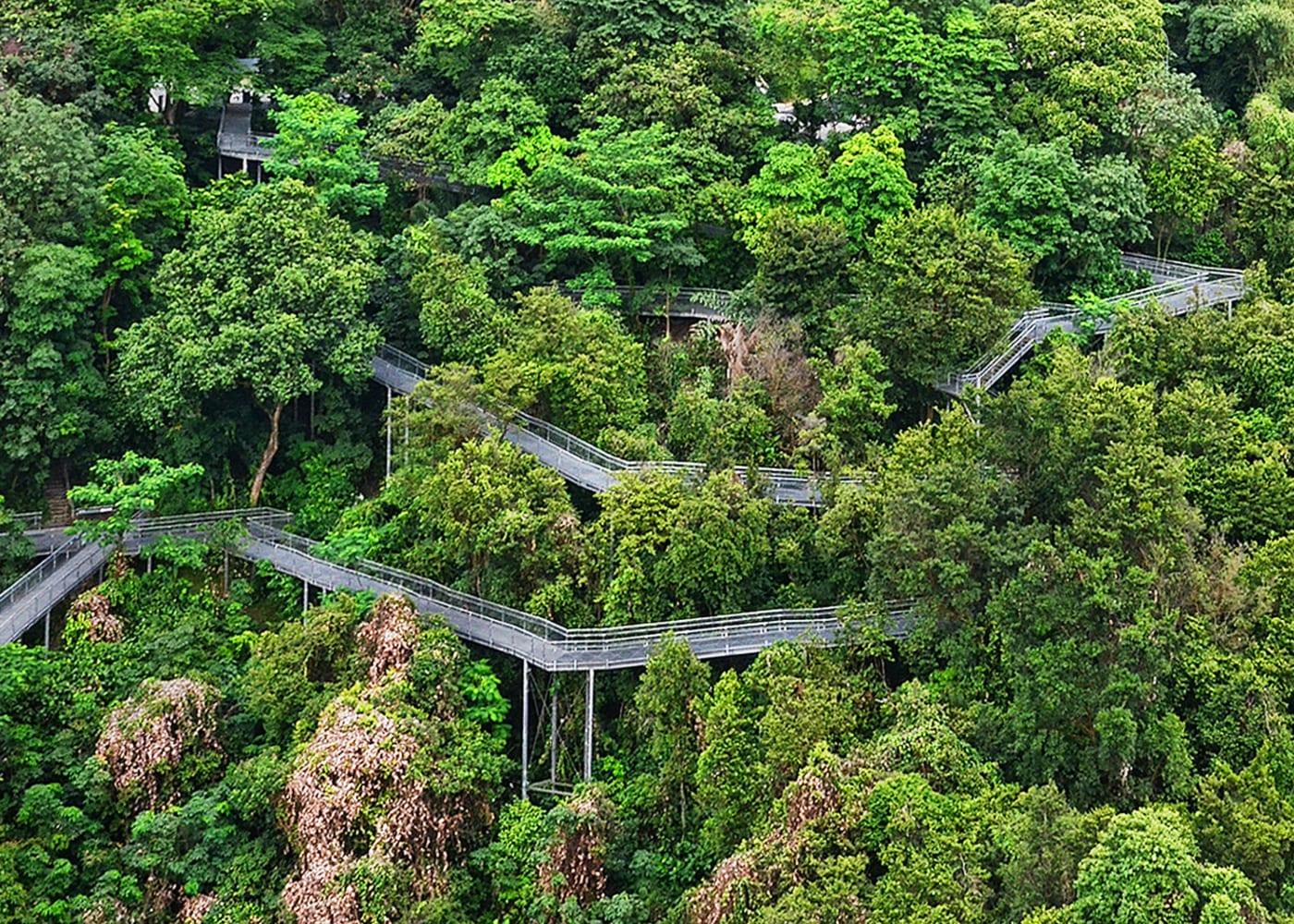 Looking for a break from the fast-paced urban environment? Seek solace in the magnificent natural surroundings by embarking on the captivating Southern Ridges Trail, which winds through 10 kilometers of lush greenery. This serene pathway offers a perfect respite after days spent amidst towering skyscrapers. Within this idyllic setting, you can leisurely stroll across elevated bridges nestled between Singapore's picturesque hills, granting you breathtaking vistas of gardens and parks below. Along your journey, you'll encounter Henderson Bridge, an avant-garde undulating structure that proudly holds the title of Singapore's tallest pedestrian bridge.
---
11. Explore the captivating charm of Kampong Glam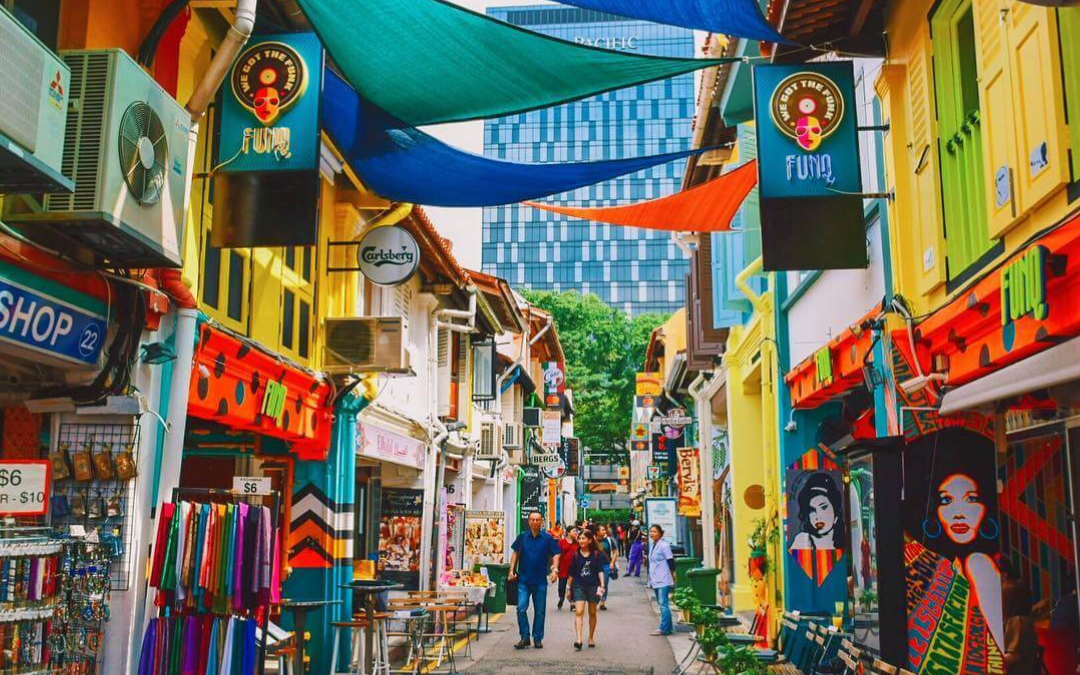 Kampong Glam, with its fascinating name, is a vibrant neighborhood filled with unique qualities. With a distinct urban and edgy allure, it offers a refreshing contrast to the Gardens by the Bay. This youthful and artistic district provides an ideal setting for observing people and finding delightful mementos. Arab Street and Haji Lane, renowned for their fashionable boutiques and luxurious fabrics, grace this area, making it a bustling hub of vibrant colors and lively activity.
Kampong Glam is a place where anything is acceptable, and it truly comes to life once the sun sets. If possible, I highly recommend staying in the area for the evening. When it comes to dining options, you'll discover a wide variety, ranging from sushi establishments and taco spots to authentic Singaporean restaurants. Additionally, there are numerous unique cocktail bars to explore. Considering the diverse population, it's no surprise that Kampong Glam is the proud home of the Selfie Coffee Café, where you can enjoy a refreshing beverage and even have your own face imprinted on it if you're in need of a little boost.
---
12. Stroll between a thousand orchids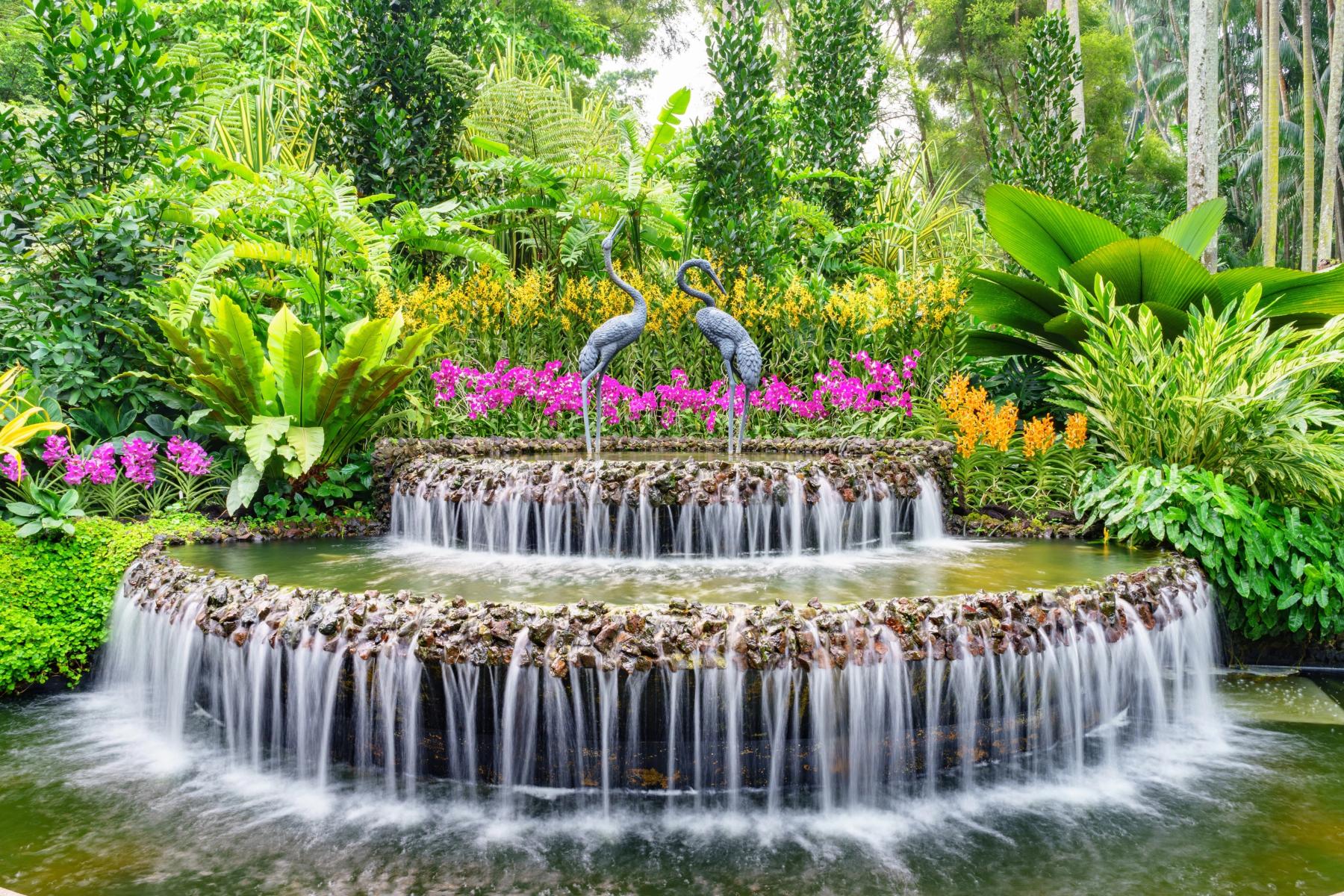 The Singapore Botanic Gardens, nestled in the heart of a bustling city, is a breathtaking sanctuary. It mesmerizes with its diverse attractions, including a bonsai garden, succulent garden, foliage garden, and ethnobotany garden, among others. This vibrant tapestry of flowers and tropical plants creates a magnificent spectacle. Moreover, you can embark on an adventure through a sprawling six-hectare rainforest and experience a captivating stroll amidst the canopy.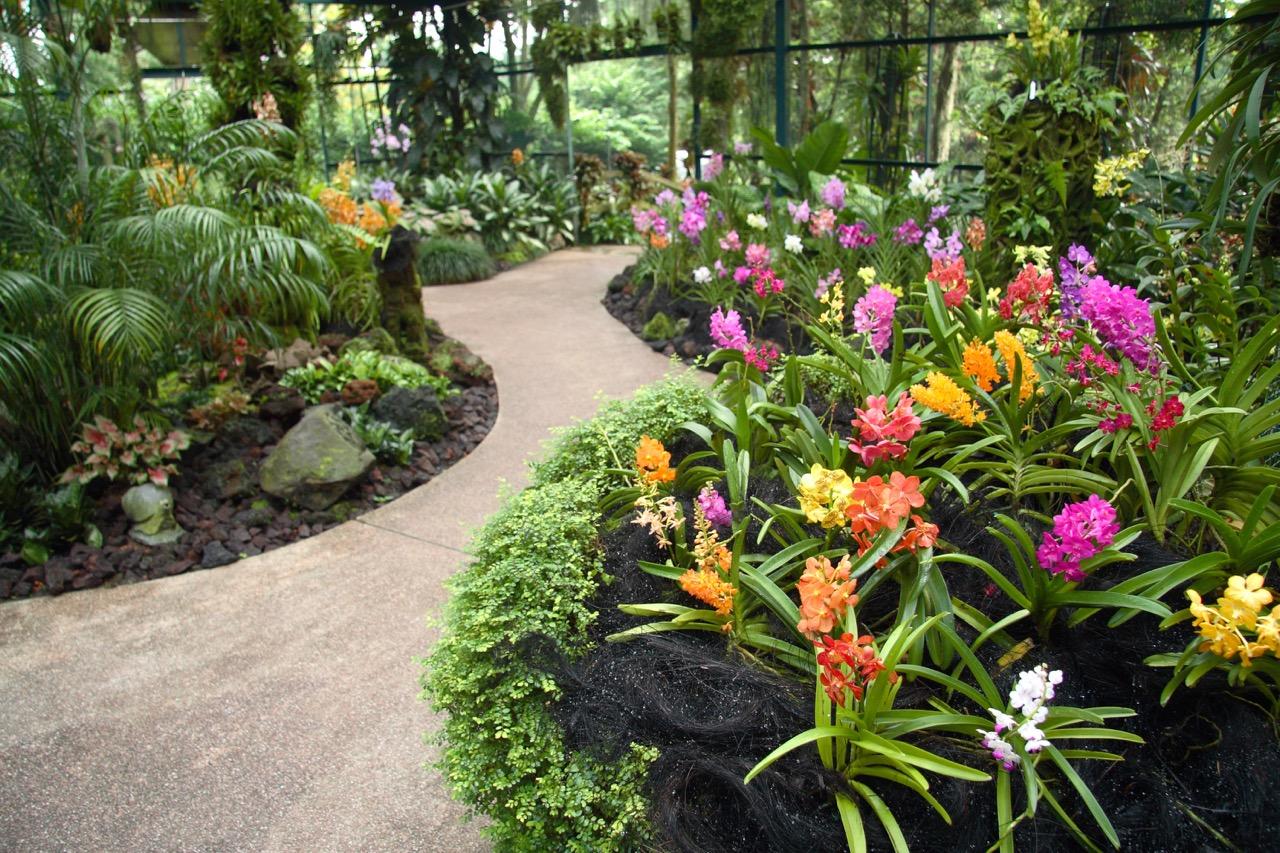 The National Orchid Garden stands as the Botanic Gardens' ultimate highlight, showcasing more than 1,000 orchid species that thrive alongside picturesque pathways. Regardless of whether you possess a passion for gardening or not, dedicating half a day to explore this enchanting garden is truly worthwhile. Moreover, there are numerous cafes available to ensure you stay refreshed while leisurely strolling among the stunning floral exhibits.
---
13. Boggle your brain at the ArtScience Museum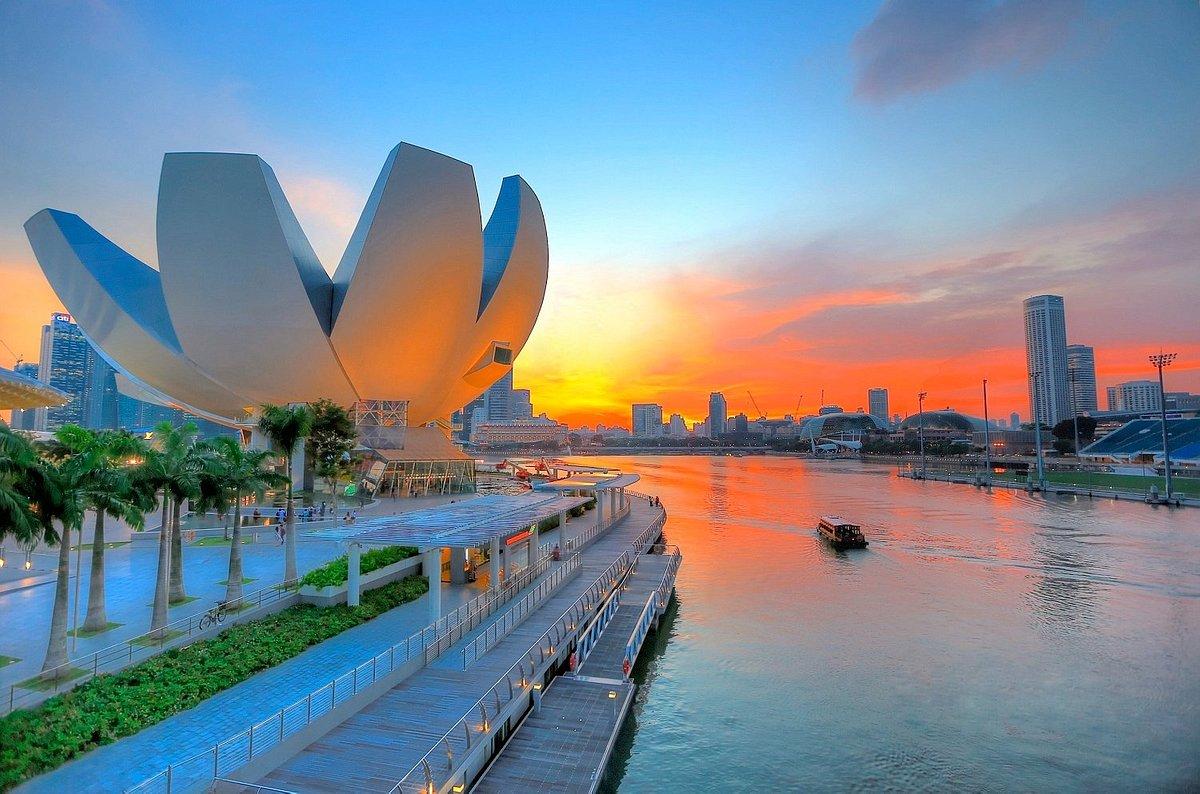 The ArtScience Museum combines arts, science, culture, and technology, taking the form of a half-open lotus flower or an outstretched hand. With its innovative and forward-looking approach, this museum offers engaging and interactive exhibitions suitable for people of all ages. Visitors can embark on imaginative journeys, from exploring virtual reality rainforests to experiencing a whimsical adventure through Alice's Rabbit Hole. Situated at Marina Bay Sands, it serves as an excellent destination for spending an afternoon before heading to witness the mesmerizing Garden Rhapsody, a captivating light show at the adjacent Supertree Grove.
---
14. Camp overnight in a giant aquarium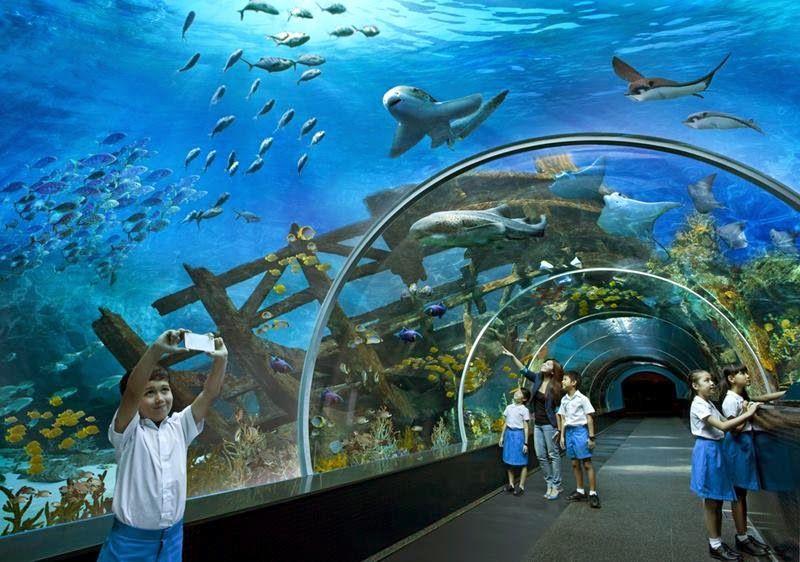 The S.E.A Aquarium on Sentosa is a must-visit for families and enthusiasts of marine life. It offers a delightful experience that is worth a full day of exploration. For an extraordinary and memorable adventure, consider reserving the exclusive 'Ocean Dreams' package. This unique opportunity allows you to participate in a grand sleepover beneath the sea. Picture yourself sleeping in tents within the mesmerizing Open Ocean Gallery, where you will be immersed in the company of over 100,000 vibrant marine creatures. As nighttime falls, some of these enchanting beings come to life, creating an awe-inspiring ambiance. Keep in mind that careful planning in advance is necessary for this extraordinary experience, but the unparalleled wonder it offers makes it truly incomparable.