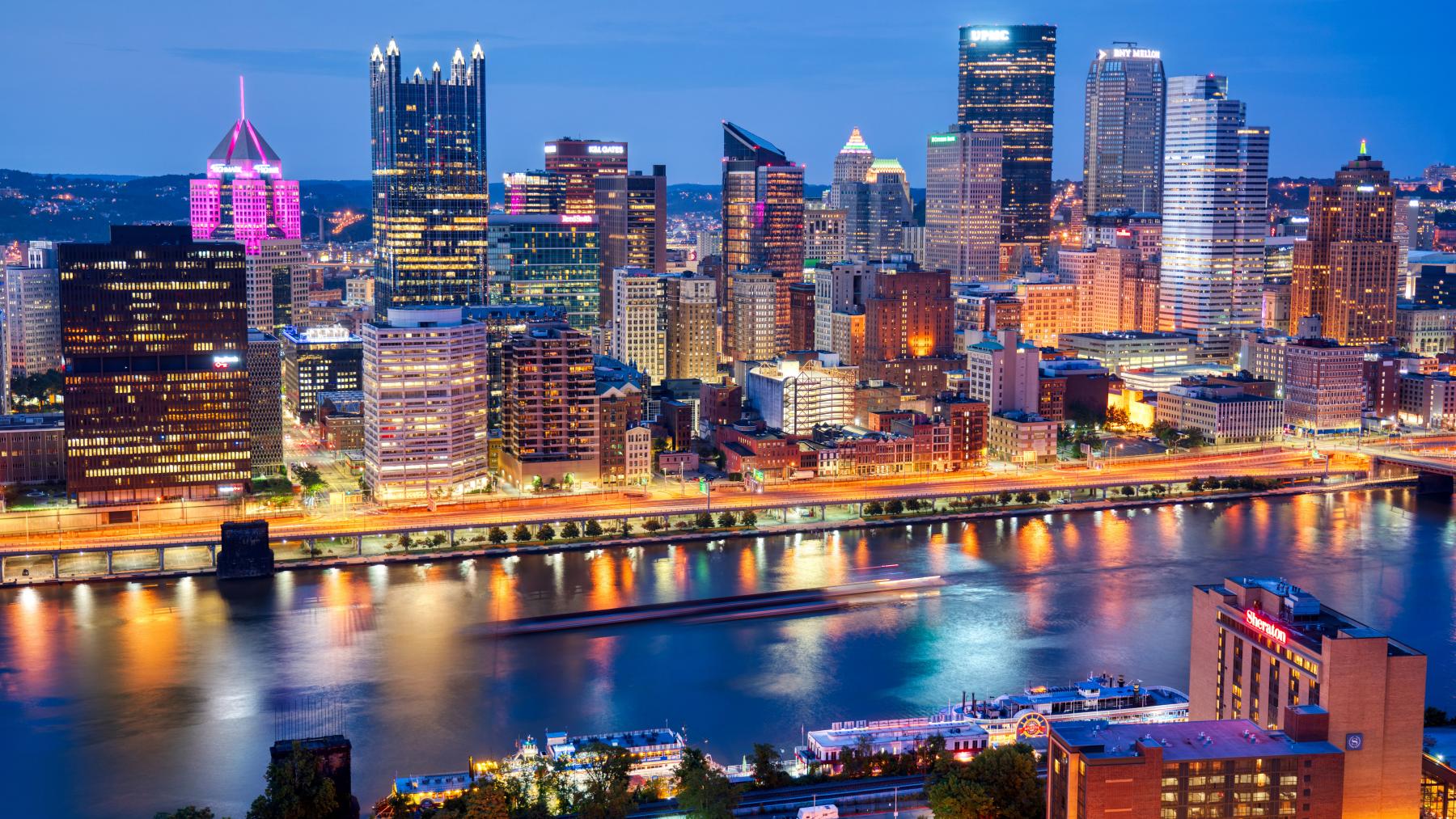 There are many hidden vacation spots in the United States that are not well-known to most people. These places include secluded beaches, small towns, and state parks that are hidden away in the midst of nature. If you're interested in exploring some of the most interesting hidden gems in the USA, then continue reading to learn more.

Are you tired of going to the same old vacation destinations over and over again? Are you yearning for a getaway that offers tranquility away from the bustling crowds? Look no further! The United States boasts a plethora of breathtaking vacation spots that remain undiscovered by many.
Popular tourist destinations like Yellowstone and Los Angeles have their charm, but there's something special about the hidden gems scattered across America. These underrated travel destinations offer a sense of wonder without the overwhelming crowds, and they often come with more affordable price tags.
From lesser-known national and state parks, to picturesque towns and secluded beaches, we've compiled a list of 25 of the best-hidden gems and underrated vacation spots in the US that you should consider visiting in 2023. Note: We've saved our personal favorite for the end!
25. Leavenworth, Washington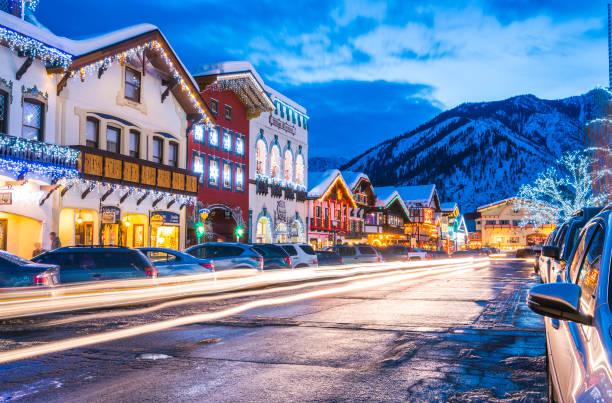 Bavarian folk culture thrives in Leavenworth, Washington, showcasing a vibrant atmosphere reminiscent of the Bavarian Alps rather than the Pacific Northwest. This picturesque mountain town is characterized by its pastel-colored buildings, authentic beer halls, and alpine lodge accommodations.
Leavenworth stands out as one of the most distinctive vacation destinations in the United States.
Its allure extends beyond its aesthetic appeal, drawing visitors for activities such as hiking, biking, and climbing. During the summer, adventurers flock to this hidden paradise, while winter transforms the town into a skiing mecca. Moreover, Leavenworth hosts remarkable Christmas markets and festivals, ranking among the finest in the country.
Offering delectable German cuisine and an enchanting mountain spirit, Leavenworth undeniably ranks among the top lesser-known vacation spots in the United States.
---
24. Baxter State Park – Maine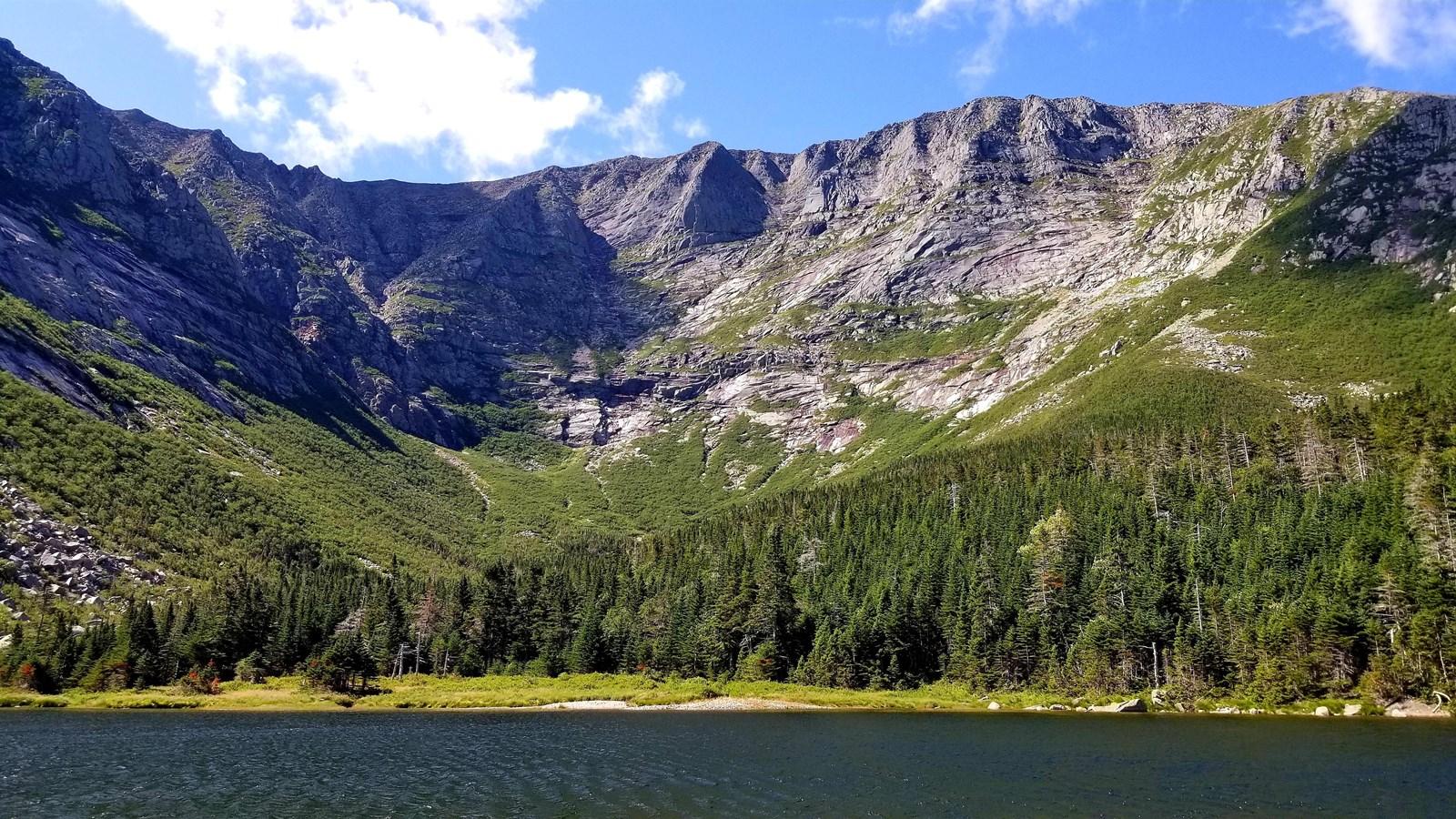 If you searching for distinctive hiking destinations within the United States, Look no further than Baxter State Park, located in the northern region of Maine.
Positioned at the northern terminus of the Appalachian Trail, Baxter State Park captivated me as one of the most untamed natural areas on the East Coast. It encompasses Mount Katahdin, standing at a remarkable height of 5,269 feet and holding the title of Maine's tallest peak. If you have an affinity for hiking, the Knife Edge Trail is an absolute must-visit, renowned as one of the most extraordinary hikes in New England and across the entire United States. This trail boasts an elevation gain of 3,413 feet and staggering 2,000-foot drops on either side, making it a technically challenging hike. Therefore, it necessitates the use of proper equipment, adequate skills, and sound judgment.
Baxter has been recognized as one of the top vacation spots in the United States.
The ideal time to plan a trip to this destination is during the summer and fall seasons. For those embarking on a New England road trip during the autumn months, it is recommended to visit Baxter in late September as it is one of the first areas in New England to reach peak foliage. Witnessing the reflection of colorful mountains on the serene lakes in Northern Maine is a breathtaking sight. Interestingly, due to the high latitude and minimal light pollution in the area, visitors may have the chance to observe the Northern Lights if there is sufficient aurora activity. However, even without this spectacle, stargazing is still a delightful activity in Baxter.
If your timetable allows, It is suggested to combine Baxter with a visit to the scenic coastal locations of Maine, which includes the renowned Acadia National Park.
Important information before your visit: In order to explore popular attractions like the Knife Edge Trail and other sought-after areas of the park, it is necessary to make a reservation ahead of time. Alternatively, you can arrive early at the park entrance for a chance to obtain a limited number of passes. However, during the peak season, it is recommended to arrive no later than 5:30 am.
---
23. Moab – Utah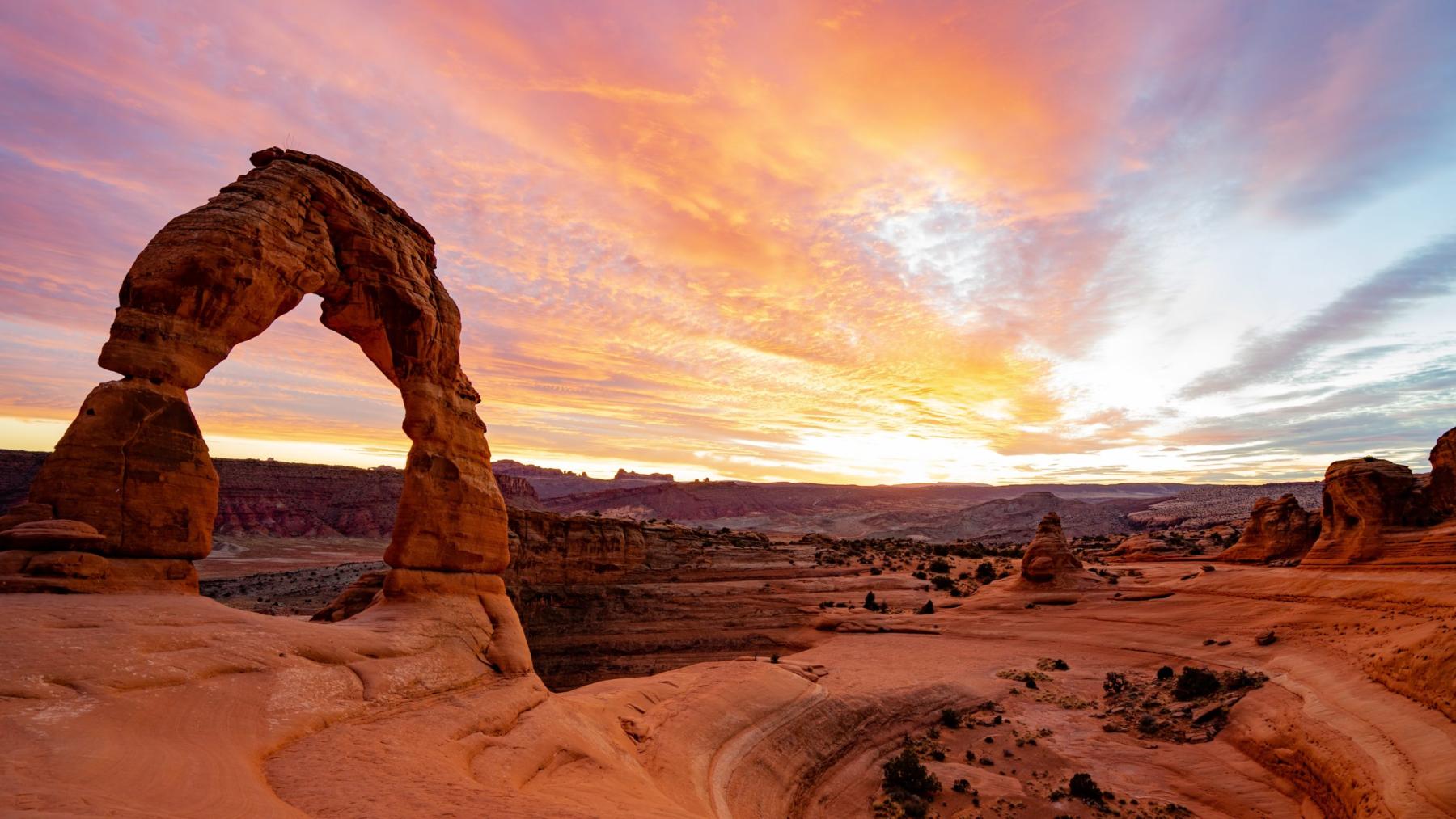 Moab, Utah stands as a captivating treasure that deserves a prominent place on every individual's vacation destination bucket list. This concealed jewel, nestled within the desert, serves as an idyllic haven for those with a fervor for the outdoors and a yearning for thrilling experiences. It presents boundless prospects for exploration and adventure, making it an enchanting playground for enthusiasts seeking excitement.
Firstly, let's discuss the remarkable landscapes found in Moab. This destination boasts some of the most astonishing natural marvels in the United States. Arches National Park, famous for its red rock arches, and Canyonlands National Park, with its otherworldly scenery, are both located here. Whether you are an avid hiker or a casual observer, these parks are sure to leave you completely spellbound. The best part is that you can explore them on foot, bicycle, or even with a 4×4 vehicle.
Moab presents an ideal vacation spot in the USA for outdoor enthusiasts and adventure seekers. However, it's not limited to the parks alone. The Colorado River flows through Moab, offering the perfect setting for thrilling activities like white water rafting, kayaking, and stand-up paddleboarding. Additionally, for those seeking a more exhilarating experience, Moab provides one of the finest paragliding locations in the country, where you can glide above the red rock canyons and revel in the breathtaking views.
If you're someone who craves adrenaline-pumping adventures, Moab is truly a paradise. Similar to other parts of Utah, the area is popular for off-roading, rock climbing, and mountain biking. And for those seeking the ultimate thrill, there are opportunities for hot air ballooning or skydiving!
Overall, Moab offers a wide array of activities and attractions that cater to all kinds of adventure enthusiasts. Its stunning natural scenery, combined with a range of outdoor pursuits, make it an ideal destination for those seeking an unforgettable experience.
In the town of Moab, one can discover a wide variety of restaurants, bars, and shops where you can purchase souvenirs and outdoor equipment. Additionally, for those who enjoy staying up late, there are stargazing tours available that will undoubtedly astound you with Moab's remarkable dark sky.
---
22. Mendenhall Glacier – Alaska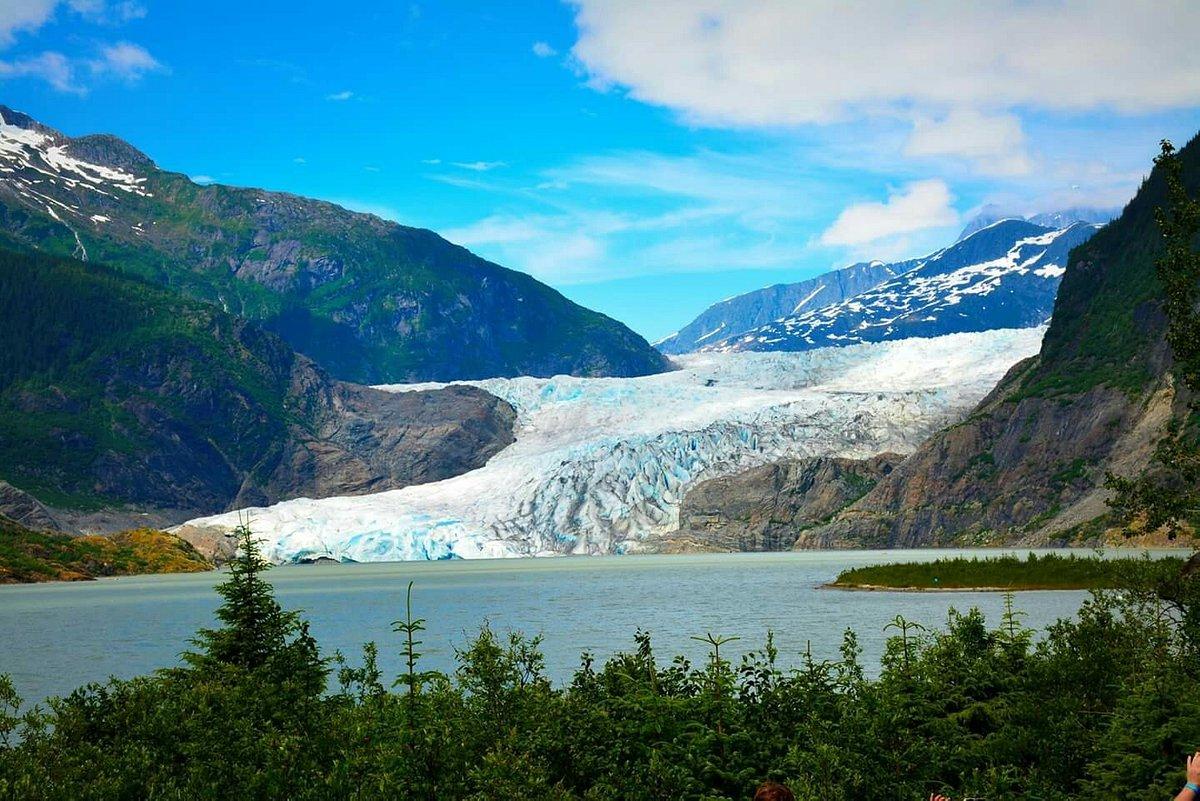 Looking to experience the magnificence of a breathtaking glacier up close? Mendenhall Glacier presents an awe-inspiring sight, stretching over a remarkable distance of 13 miles and boasting some of the most pristine and unspoiled landscapes in the entire country. Situated just outside Juneau, which is also an undiscovered treasure in the United States despite serving as Alaska's capital, this location is a must-see.
Visitors are drawn to Mendenhall Glacier not only for its colossal size but also for the enchanting waterfalls, untouched lakes, and lush forests that surround it. It serves as a popular destination for bear sightings, with hiking trails occasionally closing due to increased bear activity.
While the surface of Mendenhall Glacier is undeniably stunning, much of its true beauty lies beneath the surface. Below, you'll discover remarkable ice caves with mesmerizing turquoise hues, accessible by kayak.
If you're a fan of rewarding hiking trails and yearn for breathtaking views of icebergs and snow-capped mountains, be sure to include Mendenhall Glacier on your 2023 bucket list.
---
21. Fredericksburg, Texas – Among the Most Underrated Vacation Spots USA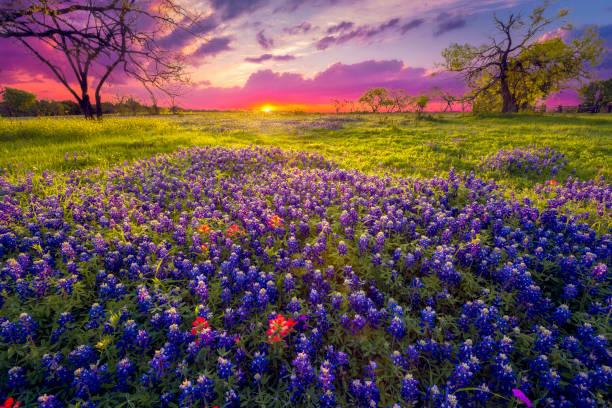 It is often said that everything is larger in Texas, and Fredericksburg embodies this notion fully. Opting to spend time in this charming town ensures that visitors are bestowed with breathtaking views beyond their wildest imagination, making it an unparalleled destination for anyone seeking an unforgettable vacation experience in the United States.
---
20. Solvang – California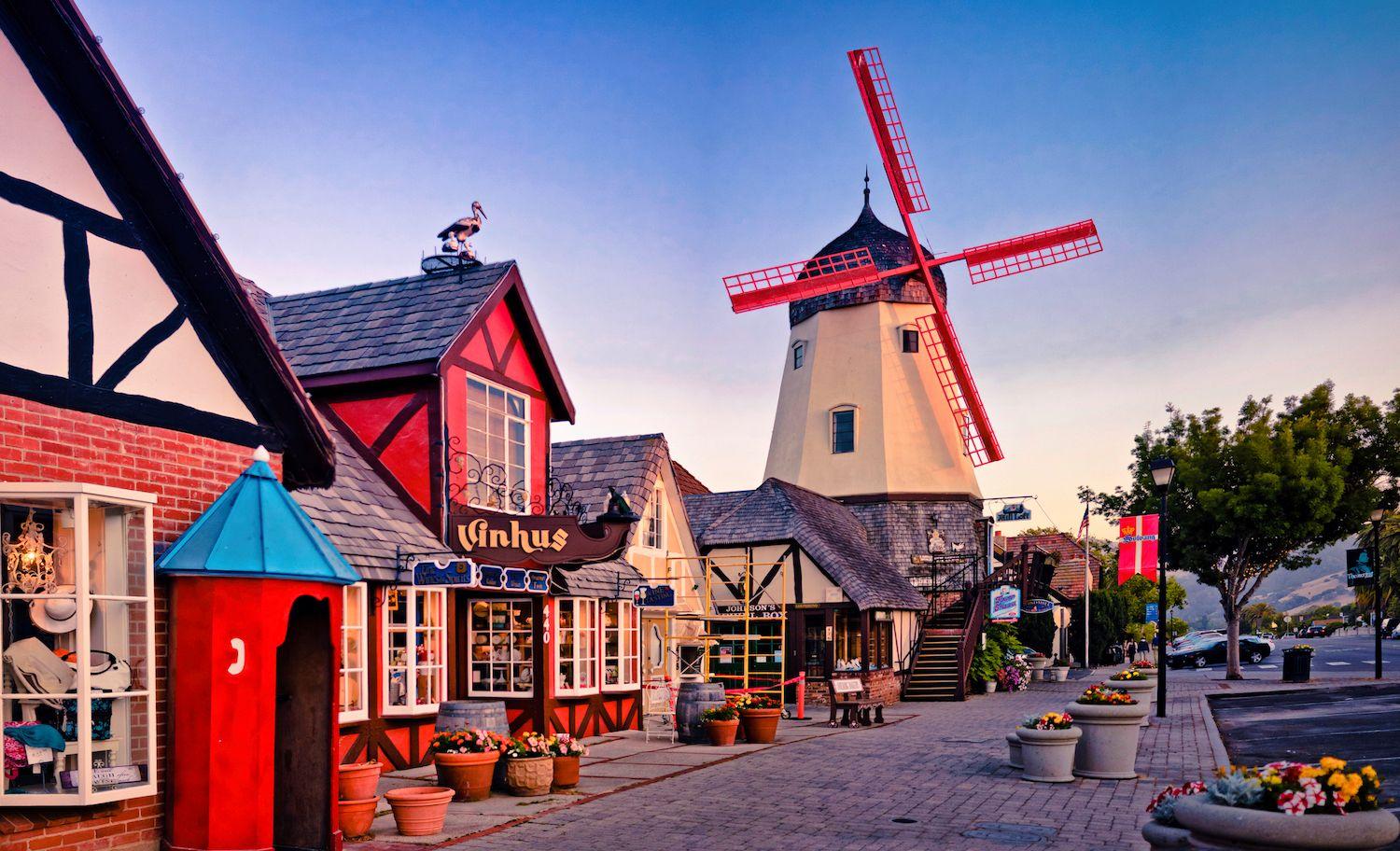 If you're yearning for a taste of Europe within the United States, look no further than the captivating city of Solvang. Referred to as the "Danish Capital of America," this charming destination offers an abundance of enchanting wooden windmills, genuine Danish bakeries, and a delightful ambiance reminiscent of a Christmas village.
Indulge in delicious Scandinavian pastries while leisurely strolling through the charming shopping streets of Solvang. This picturesque destination offers an array of restaurants and museums worth exploring, including a dedicated museum honoring the renowned Danish fairytale author, Hans Christian Andersen. It's evident why Solvang stands out as one of the finest vacation spots in the United States.
Situated in the Santa Ynez Valley, within the heart of Central California's prominent wine-producing region, Solvang is conveniently located near Santa Barbara and Los Angeles. However, once you set foot in this enchanting town, you'll be reluctant to bid it farewell!
---
19. Block Island – Rhode Island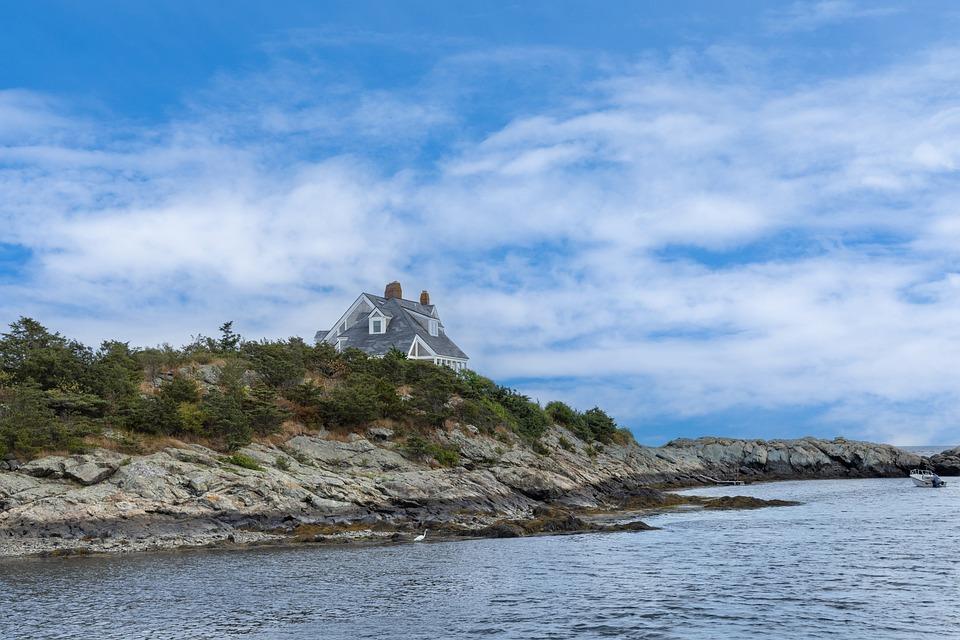 Are you searching for an unconventional family getaway in the northeastern region of the United States? Your search ends with Block Island.
Famed for its picturesque landscapes and quaint Victorian atmosphere, Block Island stands out as one of the most remarkable hidden destinations for vacationers across the country. This hidden gem offers a diverse range of attractions, from breathtaking clay cliffs and windswept beaches to well-preserved lighthouses and traditional farms.
While Block Island is often visited as a day trip from Newport, Rhode Island, immersing yourself in its rustic allure requires planning a weekend stay.
Block Island's ability to remain a hidden treasure has raised curiosity.
Situated just off the coast of Rhode Island, it is remarkable how Block Island has managed to elude the masses and maintain its secrecy as a hidden gem in the United States for an extended period. The island exudes the quintessential charm of New England destinations like Martha's Vineyard and Nantucket, but without the overwhelming influx of tourists. Surprisingly, Block Island has preserved much of its late-1800s ambiance, with the only notable changes being the introduction of electricity and a few cars.
Travelers can conveniently reach Block Island by plane or ferry from the mainland, making it suitable for day trips. However, those who choose to spend the night are in for a delightful experience, as they can relish the tranquility of undisturbed sunrises and sunsets. The absence of traffic lights and major international chains throughout the entire island creates a nostalgic atmosphere reminiscent of simpler times.
Block Island offers a wide range of distinctive experiences for enthusiasts of hiking, biking, shopping, or simply unwinding. It is undoubtedly one of the best lesser-known destinations to explore in the United States, capturing the essence of Rhode Island's finest offerings.
---
18. Smith Rock State Park – Oregon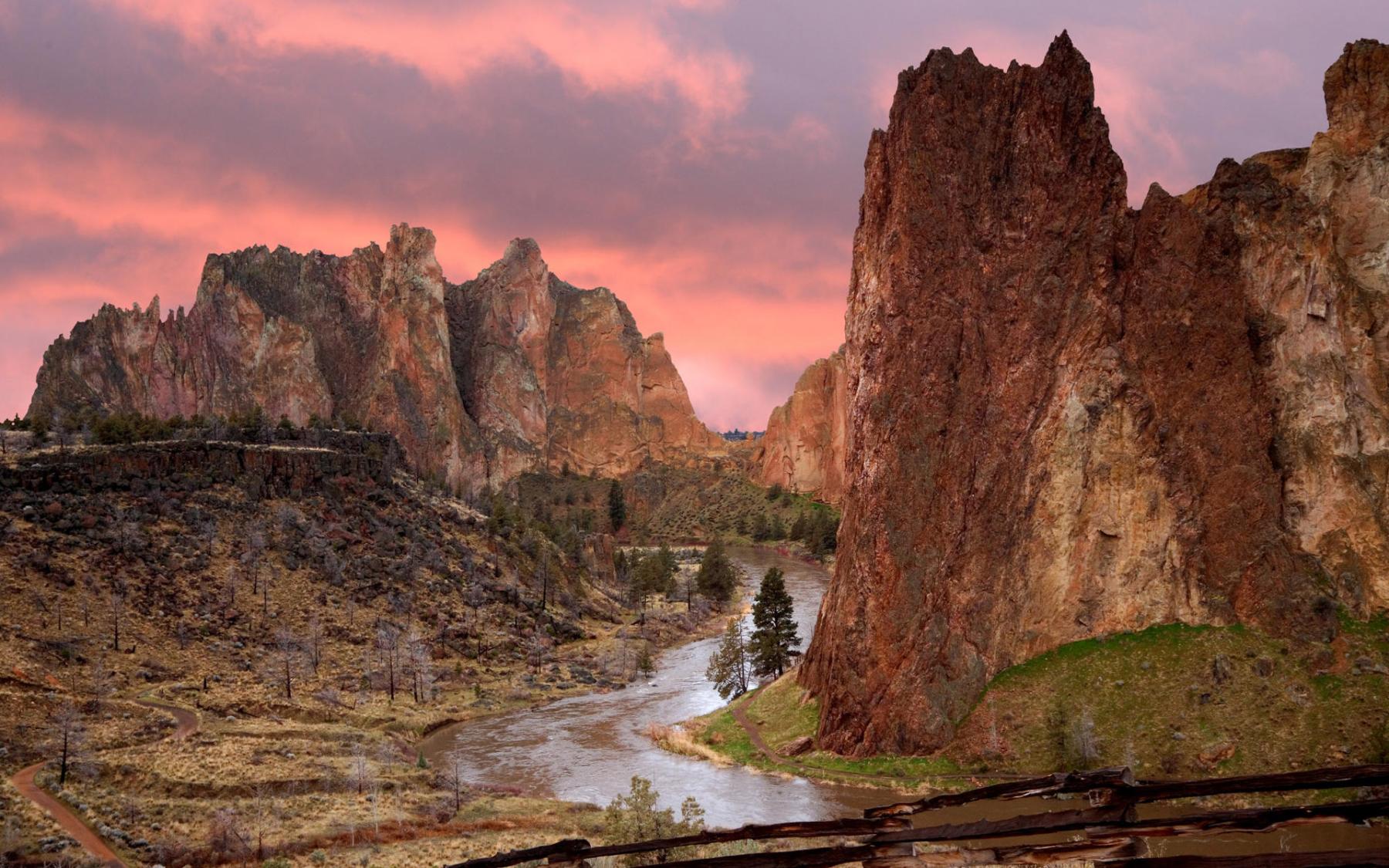 The Pacific Northwest is home to numerous hidden gems, but there's a particular spot in Oregon that truly captures attention.
Are you familiar with the 7 Wonders of Oregon? Among them lies Smith Rock State Park, a breathtaking river canyon renowned as the birthplace of American rock climbing. It serves as an ideal playground for anyone seeking thrilling adventures and an immersive experience in the great outdoors.
Smith Rock State Park stands out as one of the United States' finest hidden gems worth exploring. What sets this park apart is its distinctive geological features. Towering above the valley, the park's iconic pointed rocks resemble the majestic spires of a Gothic cathedral. These rocky formations are surrounded by stunning scenery and teeming wildlife, with rivers gracefully cutting through the mountainous terrain. Keep an eye out for the frequent sightings of eagles and falcons soaring above, while beavers and otters play along the riverbanks.
While Smith Rock State Park offers plenty of challenging trails and climbing opportunities, it's not exclusive to avid climbers. Visitors of all skill levels can appreciate the park's diverse trail options, ensuring that everyone can find a scenic viewing spot to capture that perfect photo for social media.
In contrast to many parts of the Pacific Northwest, such as the magnificent coastline of Oregon, Smith Rock experiences minimal precipitation. It boasts over 300 days of sunshine each year, making it a perfect destination for various outdoor activities like mountaineering, golfing, paddleboarding, and more. On the off chance that the weather doesn't cooperate for outdoor pursuits, there are numerous nearby microbreweries where one can savor a couple of craft beers.
Enthusiasts of nature who relish hiking and rock climbing will find Smith Rock to be an exceptional hidden gem among vacation spots in America.
---
17. Asheville – North Carolina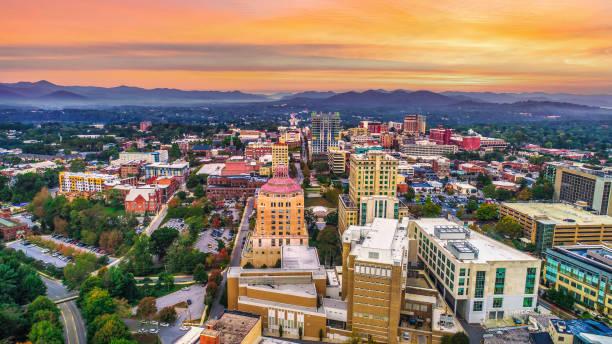 Oh, Asheville, where should one begin? This delightful destination in North Carolina has swiftly emerged as one of the most sought-after vacation spots in the United States, and it's not hard to see why! Situated amidst the breathtaking Blue Ridge Mountains, Asheville presents a captivating fusion of urban sophistication and natural splendor that will undoubtedly leave visitors longing for more.
To begin with, Asheville is an absolute delight for the senses. Its vibrant downtown area is adorned with an array of independent boutiques, art galleries, and delectable eateries, ensuring there is always something novel and enthralling to encounter. Additionally, the city boasts an abundance of historic architecture and vibrant street art, lending it a unique charm. Furthermore, Asheville is renowned for its thriving arts and music scenes, with a diverse range of live performances taking place throughout the week.
Asheville emerges as a haven for outdoor enthusiasts, providing a remarkable natural environment. The city presents an abundance of opportunities for hikers, with the magnificent trails of the Blue Ridge Mountains, offering some of the most breathtaking routes across the country. Whether you possess extensive hiking experience or prefer a leisurely stroll, there is a trail suited to your abilities. Additionally, Asheville caters to various outdoor interests such as rock climbing, horseback riding, and ziplining.
The Blue Ridge Parkway presents an unforgettable scenic drive and serves as an ideal location for picnics, hikes, and sightseeing. Along this picturesque route, you will encounter renowned natural attractions, including mesmerizing waterfalls, lush meadows, and lookout points that provide awe-inspiring views of the majestic Blue Ridge Mountains.
Asheville's allure extends beyond its natural wonders to its culinary delights. It stands as a paradise for food enthusiasts, boasting a reputation for farm-to-table cuisine, craft beer, and local wines. Regardless of your preferences or dietary requirements, the city offers a wide range of dining options, consistently delivering excellent quality.
Perhaps the most appealing aspect of Asheville is its relative obscurity among many vacationers. If you seek a destination that embodies a blend of culture, adventure, and delectable food, Asheville, North Carolina, should claim a top spot on your list of American vacation destinations.
---
16. Molokai – Hawaii is Among the Best Hidden Vacation Spots in the US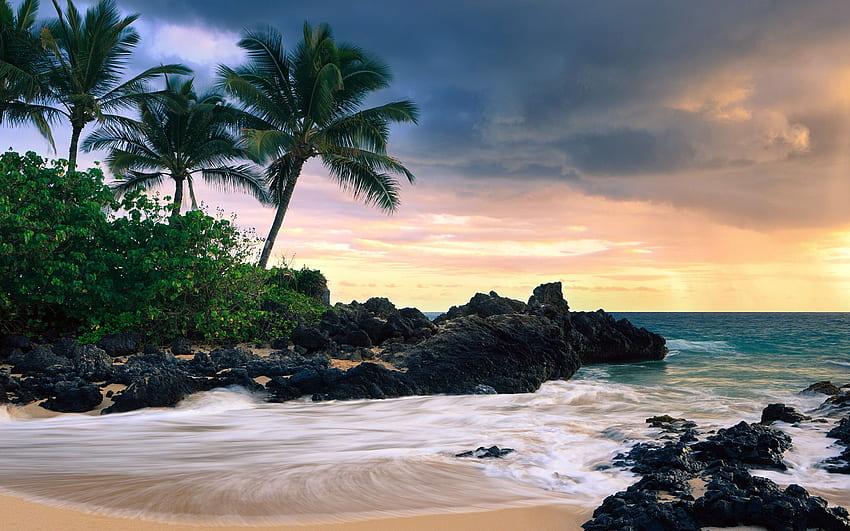 Molokai stands out as an exceptional secluded destination within the United States.
Molokai Island distinguishes itself with the absence of traffic lights, luxury resorts, and towering structures. Instead, this serene locale offers untouched natural beauty and an authentic Hawaiian culture that has remained remarkably preserved. Molokai is truly unlike any other place in Hawaii, making it a hidden treasure and one of the most well-kept secrets in the United States.
---
15. Devils Tower – Wyoming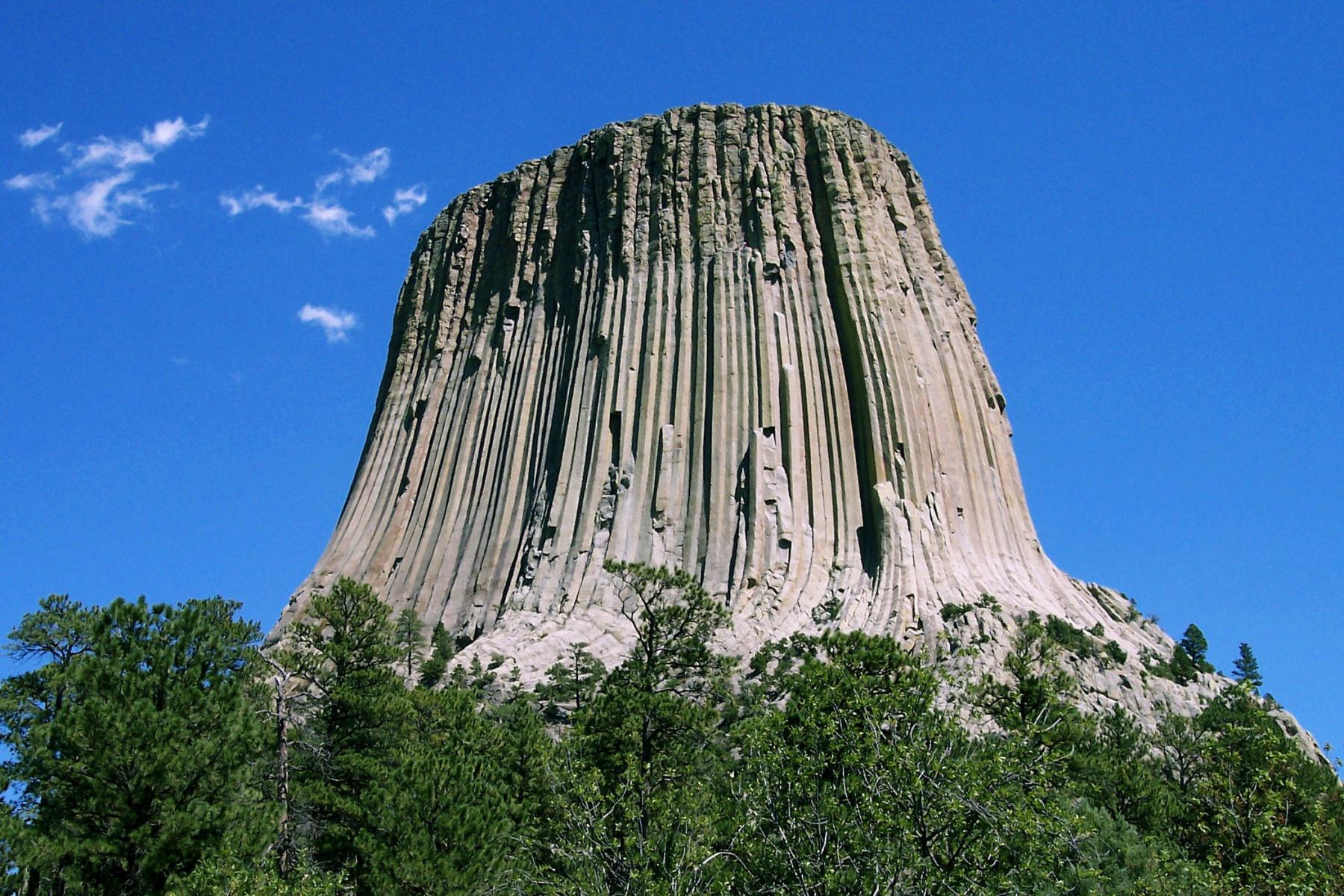 Situated in the sparsely populated state of Wyoming, Devils Tower stands as a remarkable hidden treasure in the western region of the United States. This majestic formation holds great significance to Native Americans and was designated as the inaugural U.S. National Monument by President Theodore Roosevelt in 1906.
Devils Tower possesses numerous qualities that make it a remarkable destination worth exploring. One of its prominent attractions is hiking, with the Tower Trail offering a captivating two-mile roundtrip experience that showcases the tower's splendor from various perspectives. Throughout Devils Tower National Monument, visitors can explore an extensive network of trails spanning eight miles.
While technical rock climbing is allowed, prior registration is necessary. Remarkably, only a minute fraction of the monument's visitors, approximately 1%, engage in climbing Devils Tower, as reported by the National Park Service.
Distinctively, this protruding rock tower stands as the sole example of its kind worldwide. Despite its resemblance to a volcano, experts have yet to reach a consensus regarding its precise nature and formation. One theory posits that Devils Tower originated from magma millions of years ago, subsequently rising to the surface. Regardless of its origin, this exceptional natural phenomenon serves as a captivating attraction that merits a visit, especially for hiking and climbing enthusiasts.
Exploring Devils Tower, one of the finest concealed vacation spots in the United States, also presents the advantage of proximity to renowned landmarks such as Mount Rushmore and Badlands National Park, located in neighboring South Dakota.
---
14. The Finger Lakes – New York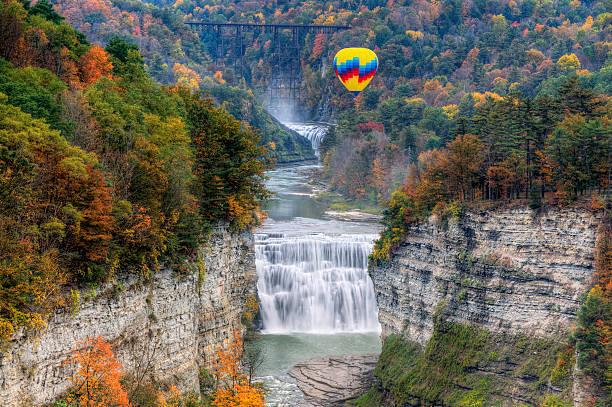 Where have the Finger Lakes been all these years?
Renowned for its exquisite wines and breathtaking landscapes, the Finger Lakes region in New York unquestionably deserves greater recognition. It has remained an underrated gem among travel destinations in the United States for far too long, and it remains puzzling why its abundant offerings have gone unnoticed.
What sets the Finger Lakes apart as one of the finest undiscovered destinations in the USA?
This picturesque area in Upstate New York is home to eleven lakes that resemble fingers, some stretching over 30 miles in length. Cayuga Lake claims the title of the longest among the Finger Lakes, closely followed by Seneca Lake. Keuka and Skaneateles Lakes, though less frequented, are equally deserving of exploration.
Each of these lakes boasts an array of lakeside houses and wineries that seem endless to the beholder. The lakes witness more boat traffic than the roads encircling them experience with cars, creating a truly serene atmosphere for a vacation.
Moreover, the region offers an assortment of state parks, waterfalls, and gorges that are characteristic of the area. Watkins Glen is an absolute must-visit, as are Buttermilk Falls State Park and the Grand Canyon of the East.
If time permits, it is advisable to continue west from the Finger Lakes until you reach Buffalo, New York. While it leans toward the urban side, there is an abundance of sights and attractions to be appreciated in this part of Upstate New York.
---
13. Woodstock – Vermont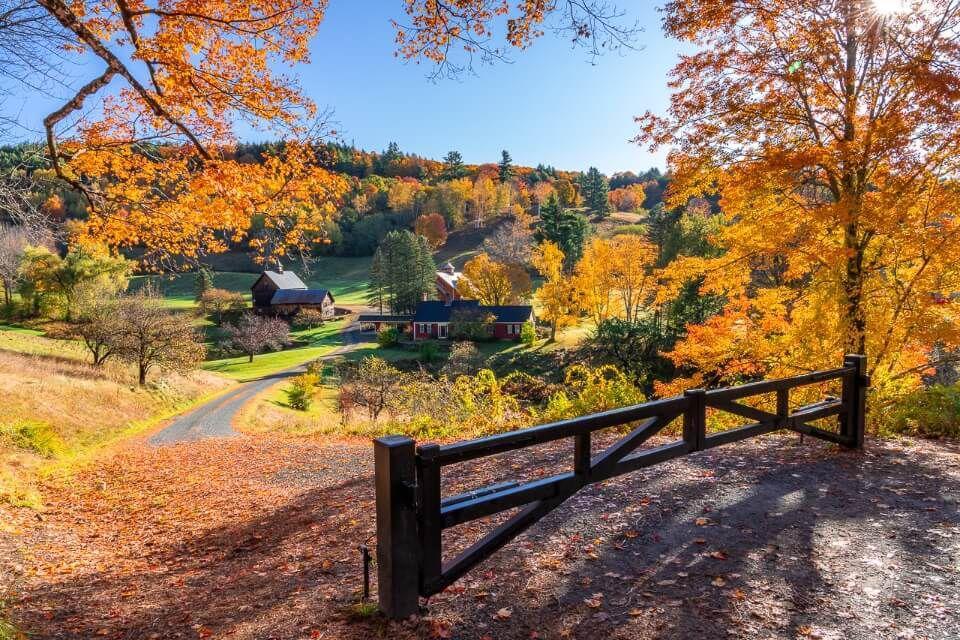 For those who appreciate charming towns adorned with historical architecture and rolling hills, consider adding Woodstock to your list of desirable vacation destinations. This quintessential village in Vermont overflows with idyllic farms and scenery that is unparalleled. Unlike bustling cities such as Stowe and Burlington, Woodstock offers a respite from overwhelming crowds.
Indulge in the delightful restaurants and unique boutiques situated in the downtown area. Vermont is renowned for its farm-to-table dining culture, and Woodstock takes this culinary art to new heights. Just a short drive away lies Quechee Gorge, another captivating vacation spot in the United States. It truly embodies the essence of Vermont at its finest.
The optimal period to visit Woodstock is during the peak of fall foliage season, typically occurring from early to mid-October. From charming covered bridges and rustic farms to enchanting apple orchards and dense forests, Woodstock encapsulates a comprehensive range of attractions. To truly grasp why it ranks among the finest vacation spots in the United States, one must experience it firsthand.
---
12. Jekyll Island – Georgia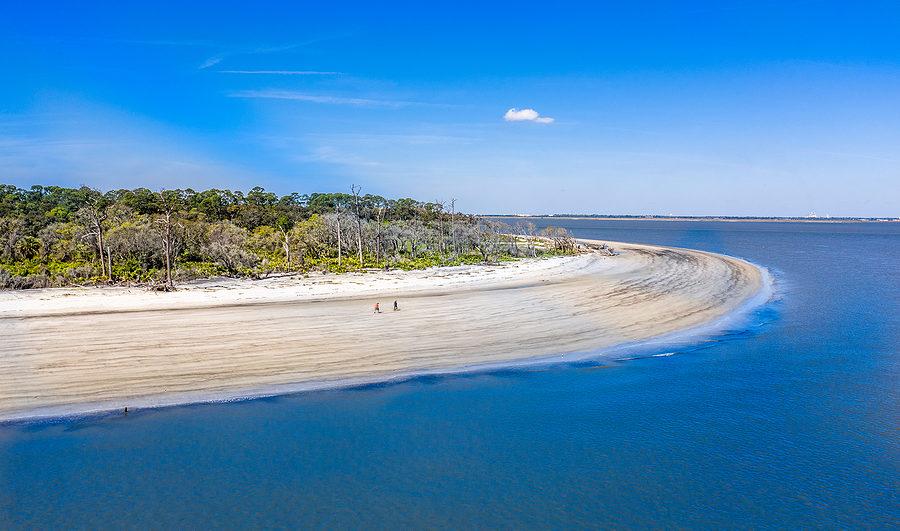 Located just off the coast of Georgia, there is a serene island getaway known as Jekyll Island. It is a haven of unspoiled nature and captivating history, offering a peaceful retreat away from the usual tourist crowds. This hidden gem stands out as one of the most fascinating destinations in Georgia and among the top secret vacation spots in the United States.
Jekyll Island's distinction as a premier hidden vacation spot in the US is attributed to its remarkable past. During the late 19th century Gilded Age, the island served as an exclusive refuge for the wealthiest individuals in the world. Prominent figures such as William Vanderbilt, J.P. Morgan, and William Rockefeller were esteemed members of the prestigious Jekyll Island Club, which was the most affluent and exclusive club of its time.
Following World War II, the state of Georgia acquired the island and transformed it into a state park. While much of the island has been preserved as protected lands, many of the opulent mansions from the past still stand today. The Jekyll Island Historic District offers a glimpse into the lavish lifestyles of the era, often drawing comparisons to the renowned Newport of the South.
Similar to Molokai, Jekyll Island boasts a refreshing absence of traffic signals. In fact, only 35% of the island has been developed, leaving the majority untouched. This characteristic contributes to the island's relaxed and unhurried way of life. The abundance of pristine beaches beckons visitors, while biking emerges as a favored activity and mode of transportation with 20 miles of scenic bike paths crisscrossing the island.
Presently, Jekyll Island warmly welcomes visitors from all walks of life who seek to immerse themselves in unspoiled natural beauty, admire historic architecture, and experience the intriguing fusion of old and new.
---
11. Broken Bow, Oklahoma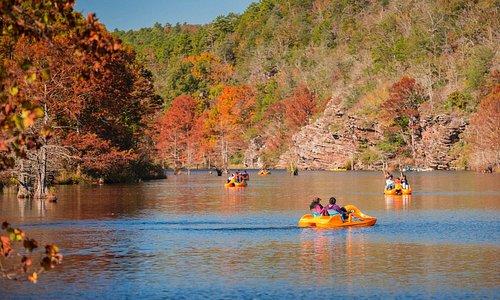 If one is seeking a serene natural location away from bustling crowds, adding Broken Bow to their list of must-visit places is highly recommended.
Broken Bow offers a diverse range of attractions, ensuring that visitors will find something for everyone. It boasts abundant pine trees and wildlife, picturesque lakes, captivating hiking trails, and well-maintained state parks, among many other features. In fact, Broken Bow has a higher concentration of log cabins and chalets per square mile compared to any other outdoor destination in the United States, surpassing even popular regions like New England, the Midwest, and the Pacific Northwest.
This remarkable destination is perfect for families, providing opportunities for various activities such as fishing, kayaking, and canoeing during the day, followed by cozying up next to a warm fire in a rented log cabin at night. It unquestionably stands out as an exceptional vacation spot in Oklahoma that should not be overlooked. What more could one desire in discovering one of the finest hidden gems the US has to offer?
---
10. Half Moon Bay – California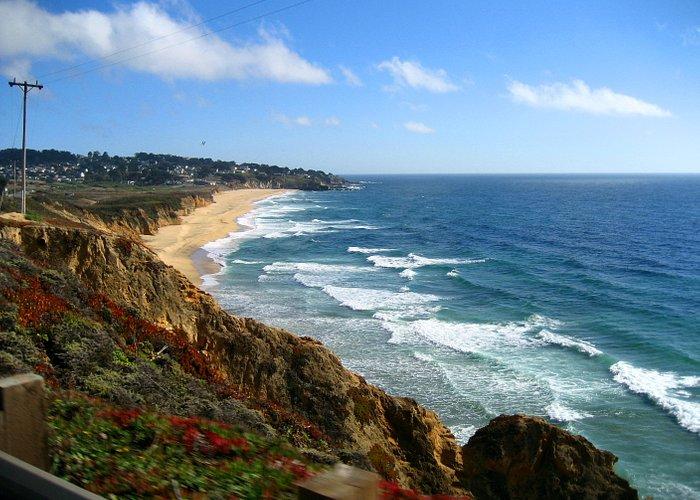 If you're planning a road trip on Highway 1, make sure not to overlook Half Moon Bay, an exquisite coastal destination located to the south of San Francisco.
Half Moon Bay, situated between California's captivating Golden Coast and the Santa Cruz Mountains, boasts some of the most immaculate shorelines and gentle rolling hills in the country. This hidden gem of a vacation spot offers a plethora of outdoor activities for everyone to enjoy, including horseback and bike riding, sunbathing, camping, and fishing. Water enthusiasts can indulge in exciting watersports like kayaking, paddle boarding, and surfing, with the renowned Mavericks surf contest attracting thrill-seekers who dare to ride waves towering over 60 feet.
Beyond the adventure, Half Moon Bay also beckons those seeking rest and relaxation. The area is dotted with numerous beachfront properties where you can unwind, savor delectable seafood, and revel in the breathtaking coastal vistas. The best part is that Half Moon Bay is a year-round destination, allowing you to plan your visit at any time and partake in the aforementioned activities.
Despite its proximity to San Francisco, Half Moon Bay has managed to retain its status as one of the United States' best-kept hidden gems.
---
9. The Berkshires – Massachusetts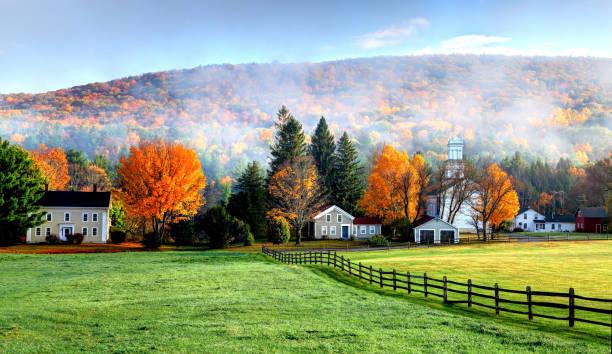 Why should you consider visiting the Berkshires? This picturesque rural area located in Western Massachusetts offers an abundance of enjoyable and family-friendly attractions, unspoiled natural beauty, and delectable farm-to-table cuisine. Its close proximity to Boston and New York City adds to its appeal, making it a wonder why the Berkshires has remained underrated as one of the best vacation destinations in the United States.
The Berkshires exudes an air of being a hidden treasure, waiting to be discovered.
Exploring the sights is a top priority when visiting the Berkshires. The region is home to Mount Greylock, the tallest mountain in Massachusetts, where, on a clear day, you can marvel at the panoramic views of five states. During warmer weather, popular activities include kayaking, canoeing, and zip-lining, while skiing and snowboarding take center stage when winter arrives. Witnessing the vibrant autumn foliage is an absolute must.
In addition to its breathtaking natural scenery, the Berkshires offers a diverse array of unique museums, such as the Norman Rockwell Museum, Hancock Shaker Village, and Mass MoCA. And don't miss out on the opportunity to experience the extraordinary wellness retreat, Miraval Berkshires.
To fully immerse yourself in the Berkshires experience, indulging in its culinary offerings is essential. The region is renowned for its exceptional farm-to-table dining scene in New England. Nothing compares to the satisfaction of savoring comfort food made from the bountiful fall harvest.
While the Berkshires is a well-kept secret among New Englanders, it remains an undiscovered gem as one of the finest hidden vacation spots in the United States. It truly provides the perfect setting to unwind and rejuvenate amidst the tranquil embrace of nature.
---
8. Estes Park – Colorado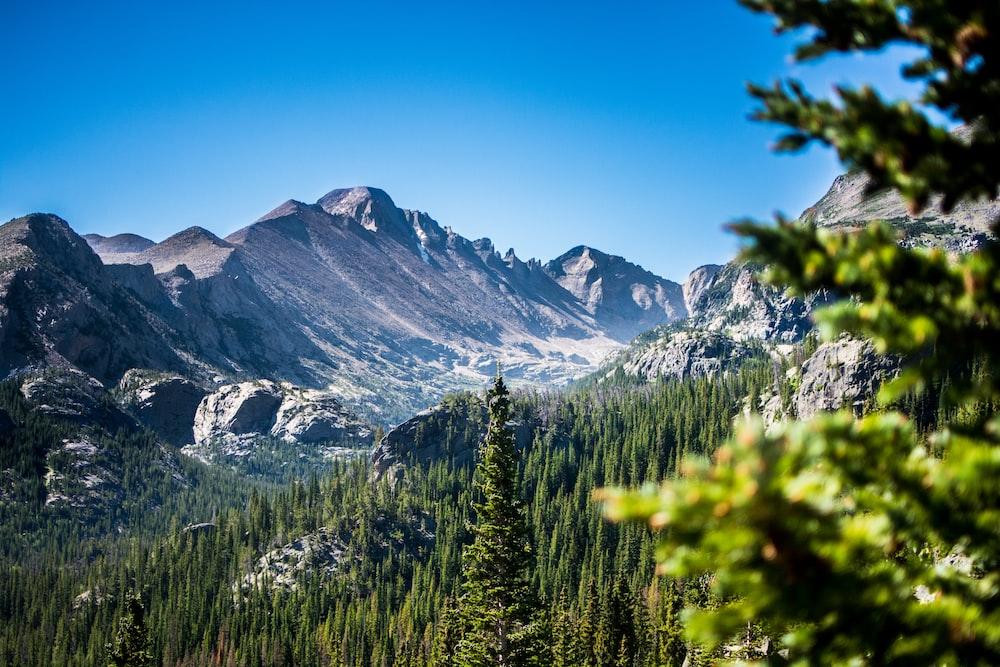 A compilation of the finest lesser-known vacation destinations in the United States would be incomplete without acknowledging Estes Park, situated in Colorado.
Estes Park stands out as an exceptional hidden treasure among getaway locations. Nestled amidst majestic mountains, this town exudes charm and romance. It is positioned at the base of Rocky Mountain National Park, a sanctuary of untouched wilderness offering some of the most remarkable hiking experiences in the entire country.
In the warmer months, visitors flock to Estes Park for activities such as hiking, cycling, and horseback riding. During winter, travelers explore the area through snowshoeing and cross-country skiing.
An added attraction is the opportunity to spot majestic elk and magnificent bald eagles, which has become a favorite pastime among visitors. Additionally, strolling through the downtown area is a delightful way to spend time. Estes Park is adorned with numerous Victorian-era buildings, including the renowned Stanley Hotel, which served as the inspiration for the highly acclaimed horror film, The Shining.
Regardless of whether you have an affinity for charming Western towns or a profound appreciation for boundless nature, a visit to Estes Park is sure to capture your heart. Undoubtedly, it is one of the most underrated vacation destinations in the United States.
---
7. St. Augustine, Florida is a Hidden Gem in the USA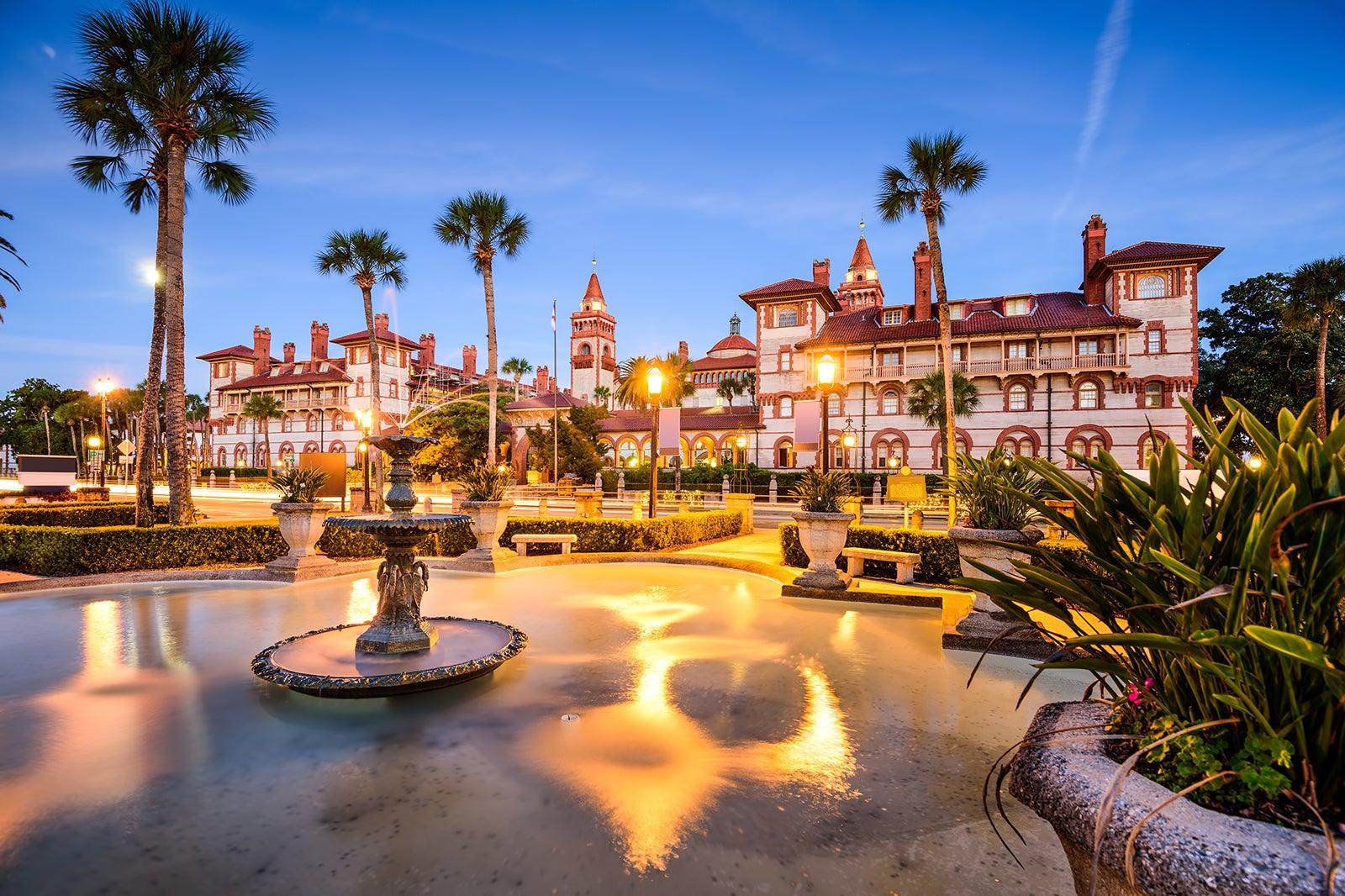 Many travelers from the United States flock to Florida for its beautiful beaches, thrilling theme parks, and abundant sunshine. However, in their pursuit of these attractions, they often overlook the allure of St. Augustine, the oldest city in America. Nestled along the northeastern coast of Florida, St. Augustine is a hidden gem for those seeking a unique vacation experience or a romantic getaway.
St. Augustine's distinction as one of the best off-the-beaten-path destinations in the US stems from its rich history.
Established by the Spanish in 1565, it holds the title of the oldest continuously inhabited European settlement in North America. Exploring the city's 144 historic blocks reveals a tapestry of Spanish colonial architecture, public parks, and museums. Even today, St. Augustine exudes a colonial charm that can be felt through its 17th-century castle, quaint horse-drawn carriages, and narrow cobblestone streets.
Despite its coastal location, St. Augustine stands apart from typical beach destinations. Situated just a 50-minute drive away from Jacksonville, the largest city in Florida, it provides a convenient weekend escape for visitors. Moreover, with the availability of affordable flights to Florida, reaching St. Augustine becomes an enticing option.
Once you set foot in St. Augustine, you'll be captivated by its enduring status as one of Florida's best-kept secrets.
---
6. Door County – Wisconsin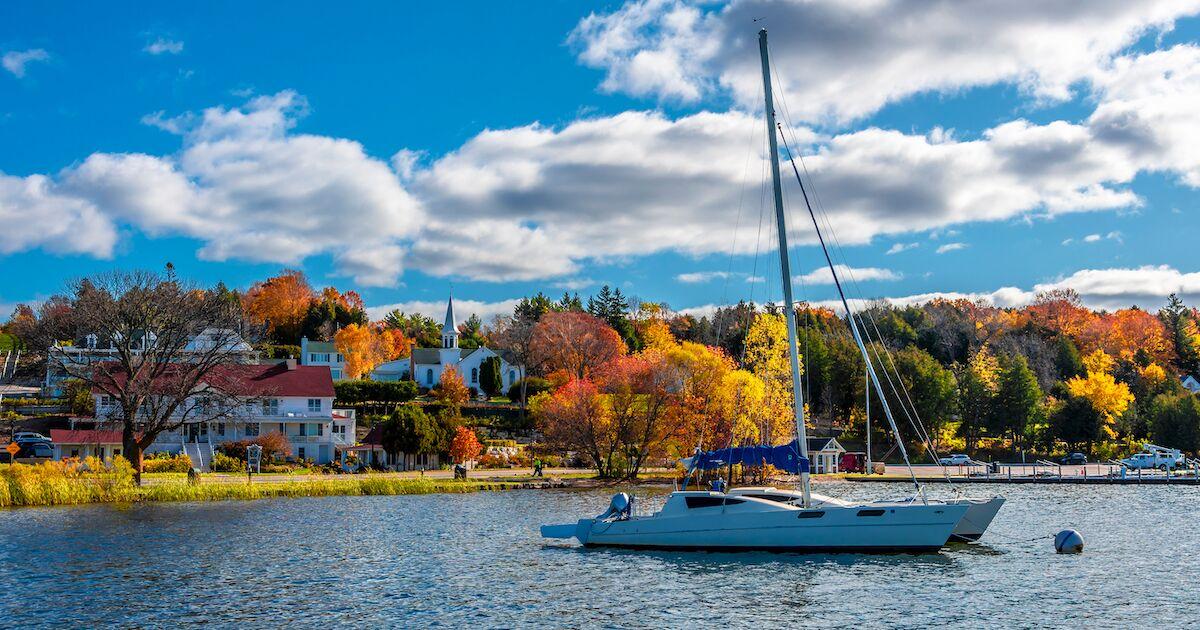 Who doesn't have an appreciation for the Midwest?
If you have a strong desire to explore the Great Lakes region of the United States, then Door County should be your destination of choice. This charming county in Wisconsin stands out as one of the finest hidden gems for families, regardless of the time of year.
Door County possesses an aura of secrecy.
During the winter, Door County transforms into a mesmerizing winter wonderland, evoking a sense of cozy warmth. When spring arrives, the entire region bursts to life with an array of vibrant flowers, while the summer months offer abundant sunshine and enjoyable lake activities. As autumn approaches, the landscape dons magnificent hues of red, orange, and yellow, providing the perfect backdrop for capturing an Instagram-worthy photo.
With its breathtaking natural scenery, picturesque coastline, and countless options for dining and shopping, Door County presents a plethora of activities to engage in. It is truly astonishing that this hidden gem has managed to remain one of the United States' best-kept vacation secrets for such a significant period of time.
---
5. Stowe – Vermont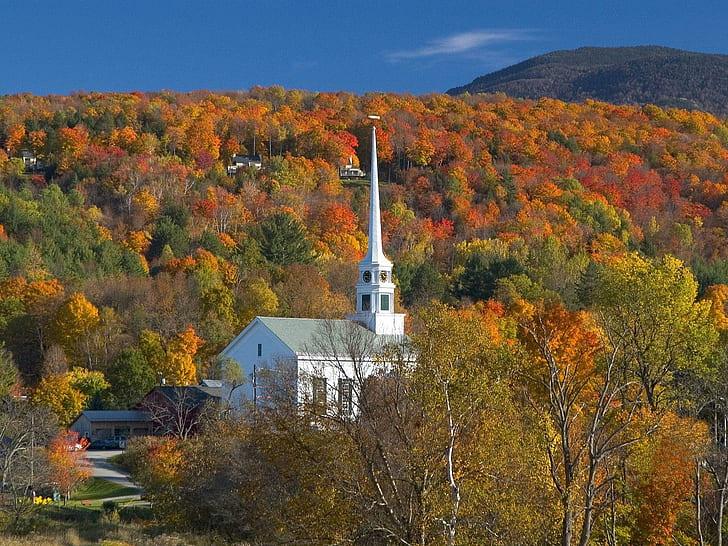 Stowe, a hidden gem among vacation destinations in the United States, combines the essence of Austria with the charm of Vermont.
Stowe remains relatively undiscovered as a vacation spot within the United States, yet it holds great appeal for those seeking a unique experience. The town is renowned for its picturesque alpine landscapes, providing breathtaking settings for activities such as hiking, camping, and skiing. One must-visit attraction is the Trapp Family Lodge, established by the Von Trapp family, whose story was immortalized in the beloved movie, The Sound of Music. The lodge seamlessly blends Austrian architectural elements with the scenic beauty of Vermont. It is a delightful place to stay, especially for enthusiasts of this iconic Hollywood film.
Stowe, like the rest of Vermont, boasts a strong reputation for its exceptional beer culture, exemplified by the Alchemist Brewery. This small, family-owned brewery is famous for producing one of the finest beers around, the Heady Topper. A visit to the brewery offers the opportunity to enjoy a complimentary taste of this remarkable brew, while soaking in the magnificent mountain panoramas. There is no better way to appreciate the splendor of Stowe than with a refreshing beer in hand.
With its snow-capped peaks and charming Austrian-inspired lodges, Stowe stands out as one of the finest hidden vacation spots in the United States. Furthermore, the region is home to some of the most spectacular hiking trails in New England. Whether seeking adventure or relaxation, Stowe provides an idyllic setting for a memorable getaway.
---
4. Grand Teton National Park is among the best vacation spots in the US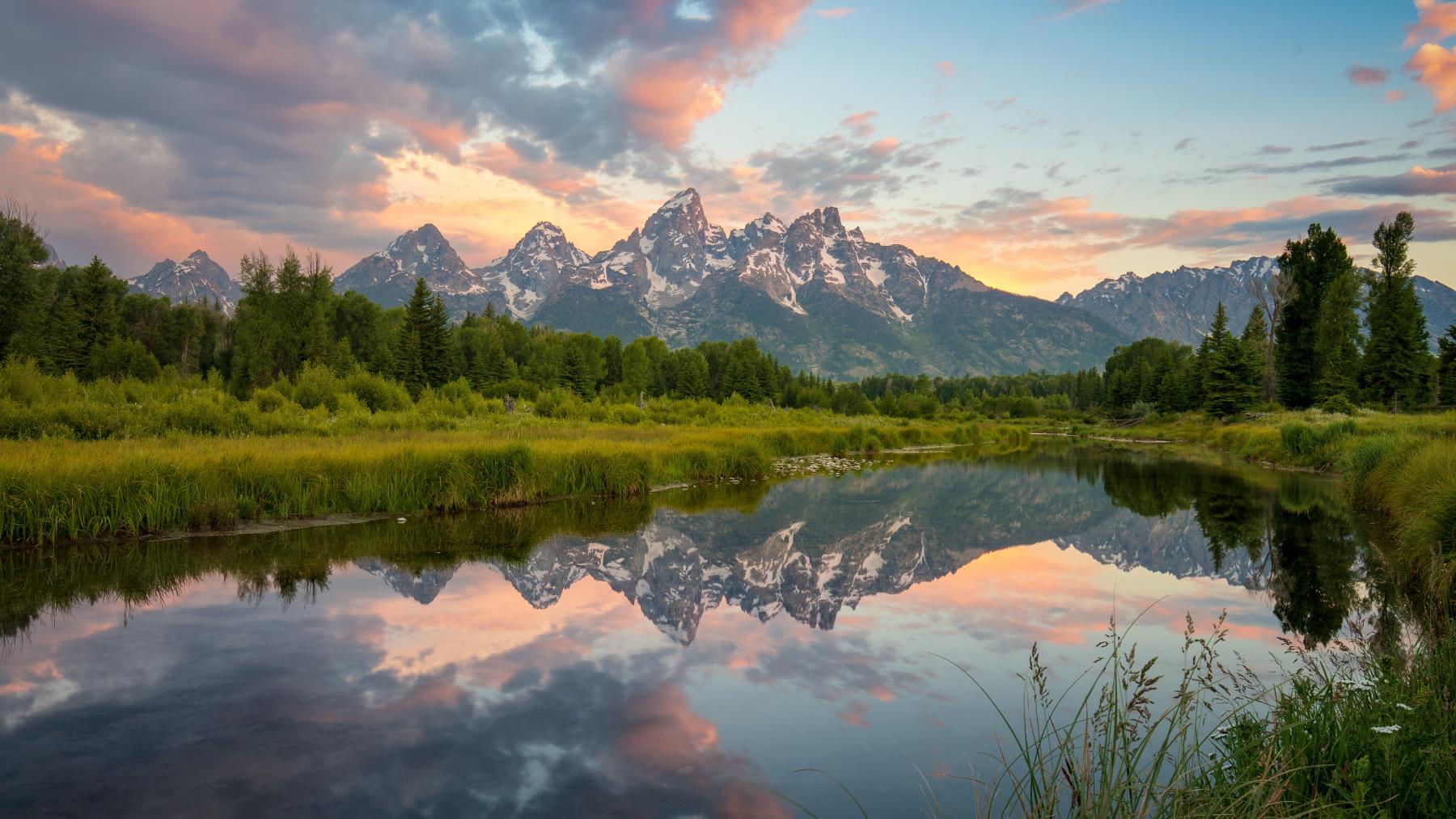 Situated in Wyoming, Grand Teton National Park stands out as one of the most captivating hidden destinations in the United States. Often overshadowed by its neighboring Yellowstone and Glacier National Parks, this remarkable park truly deserves recognition.
The Tetons, a sublime sanctuary concealed within the USA
Prepare for boundless adventure within the majestic Tetons. This national park encompasses over 300,000 acres of awe-inspiring natural wonders, featuring breathtaking mountains, serene alpine lakes, extensive hiking trails, and a wealth of diverse wildlife. Embark on a hiking expedition through these mountains, and you will be enchanted by the mesmerizing sights that unfold before you.
While exploring Grand Teton National Park, it is highly recommended to seek accommodation in the vicinity of Jackson Hole or Teton Village. These picturesque rustic towns epitomize the finest aspects of Wyoming's charm. There is no better place to stay than these hidden gems of the United States!
---
3. Blackwater Falls State Park – West Virginia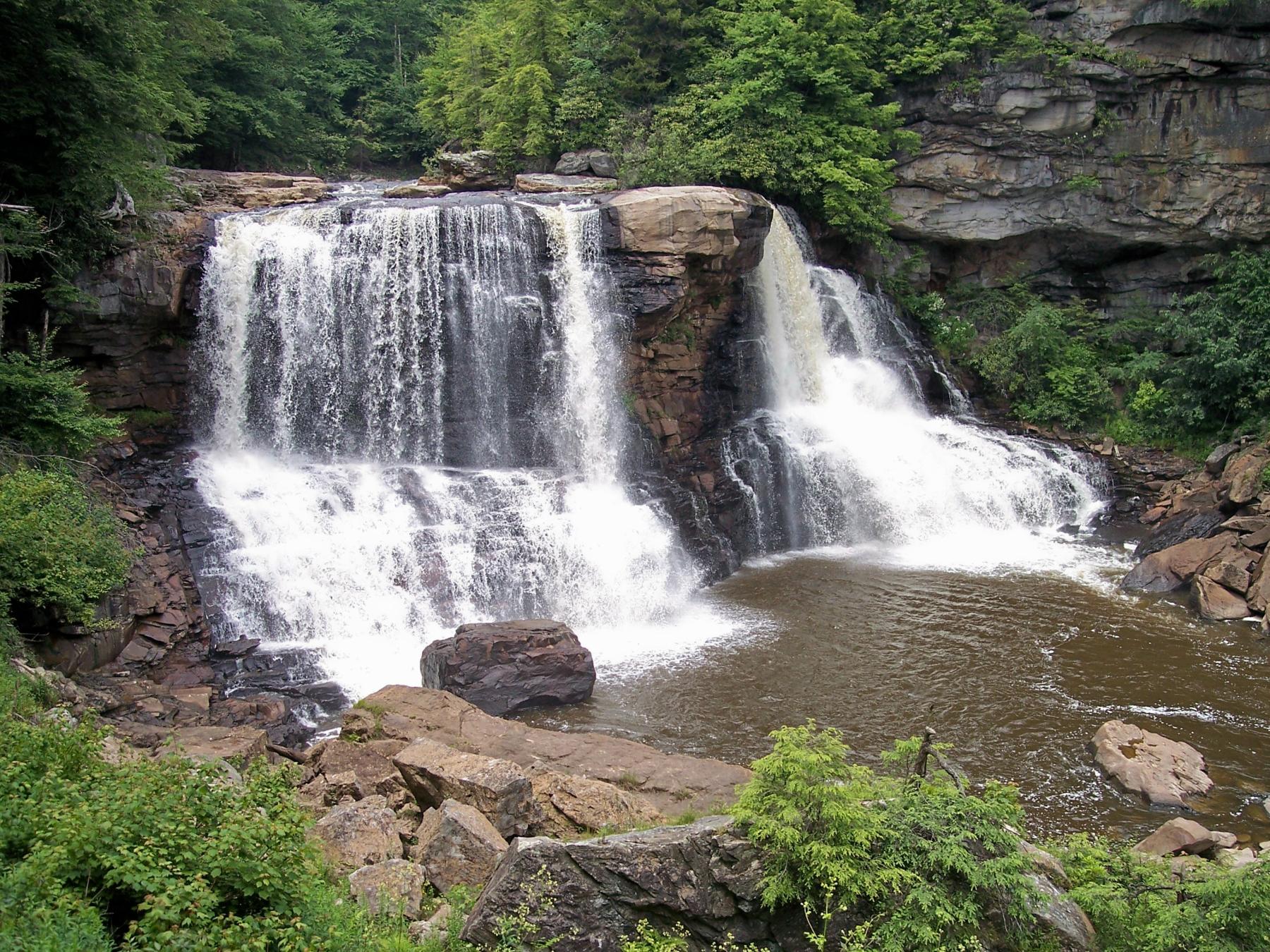 Are you looking for an adventure surrounded by picturesque waterfalls? Look no further than this state park. West Virginia is a hidden treasure in itself, which explains why Blackwater Falls State Park remains one of the lesser-known vacation spots in the United States.
This state park is filled with hidden gems waiting to be discovered. The star attraction at Blackwater Falls State Park is undoubtedly Blackwater Falls itself, a magnificent 57-foot waterfall that provides one of the most breathtaking photography opportunities in the entire state. Other notable sights within the park include Elaka Falls, Lindy Point, and Pendleton Point Overlook.
During the warm months of the year, thrill-seekers gather at Blackwater Falls State Park to enjoy camping, biking, hiking, and fishing. Hunting and scenic train rides are also popular activities in the region. The park offers numerous options for camping and lodging, making it an ideal destination for those seeking an off-the-beaten-path vacation spot in the United States.
In the winter, the park unveils one of its most unforgettable attractions: the longest sled run of its kind on the East Coast. From mid-December through February, visitors can ride down a snow-covered mountain while taking in the breathtaking winter scenery of Tucker County. Cross-country skiing is also a favorite among families, as there are over 10 miles of trails to explore.
With a wide range of outdoor activities available, such as watersports, snow sports, and sightseeing, Blackwater Falls State Park stands as one of the most underrated travel destinations in the United States.
---
2. Gatlinburg – Tennessee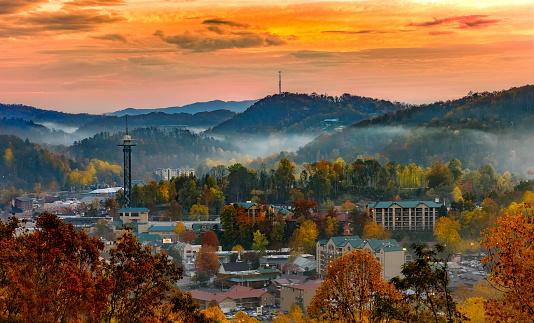 Situated at the entrance of the magnificent Great Smoky Mountains, Gatlinburg is a destination worth exploring in 2023. This charming mountain town in eastern Tennessee is an excellent choice for those seeking an off-the-beaten-path vacation spot in the United States.
Gatlinburg is a hidden gem among getaways in the US, offering a wide range of attractions and activities to satisfy nature enthusiasts. Outdoor lovers will be delighted by the breathtaking landscapes and thrilling experiences this small town has to offer. With options like whitewater rafting, biking, horseback riding, and ziplining, there is something exciting for the whole family. The town is also connected to an extensive network of 600 miles of hiking trails, allowing visitors to immerse themselves in some of the most picturesque scenery Tennessee has to offer. Additionally, it's worth exploring the nearby town of Pigeon Forge, another exceptional vacation destination in the US.
For a panoramic view of the town and the surrounding mountainous terrain, a must-visit attraction is the Gatlinburg Space Needle. Take the elevator to the top and enjoy a 360° observation deck. Close by, you'll find a 2-mile-long cable car that transports visitors to Ober Gatlinburg, a popular ski area and amusement park. This exciting complex offers indoor ice skating, water rides, and opportunities for wildlife encounters.
During the winter season, Gatlinburg transforms into a snowy paradise, offering activities such as tubing, snowboarding, and skiing. Regardless of the time of your visit, you will get a glimpse of the stunning rural beauty that characterizes this part of the country. It's no surprise that Gatlinburg ranks among the finest hidden gem vacation spots in the United States!
---
1. Valley of Fire – Nevada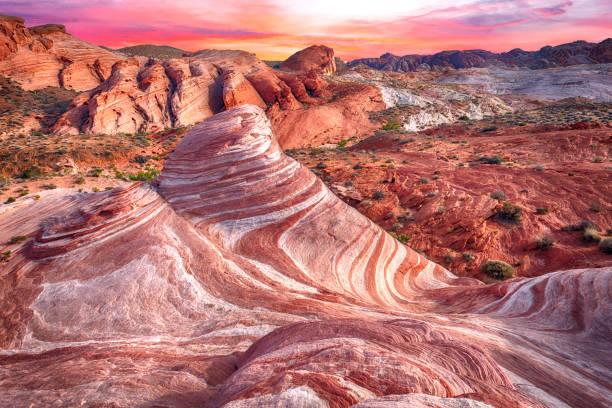 Fiery landscapes: check.
Endless hiking trails: check
Crowds of tourists: nope!
Located just an hour away from Las Vegas, the Valley of Fire State Park is a hidden treasure in the United States that often goes unnoticed. Despite offering breathtaking landscapes, hiking trails, and camping opportunities, it tends to be overshadowed by the popular attractions in neighboring Arizona and Utah.
In fact, if it weren't for its proximity to renowned national parks like Bryce, Zion, and the Grand Canyon, the Valley of Fire could easily be mistaken for a national park itself instead of a state park. The sheer beauty of this place is hard to describe adequately, but let's give you a glimpse of what awaits you.
What sets this secret vacation spot apart? As the name suggests, the Valley of Fire is truly fiery. The vivid red sandstone scattered throughout the park resembles a Martian landscape. However, that's not the only allure of this enchanting location.
Within the valley, you'll also find slot canyons, stunning rock formations in orange and pink hues, and ancient petroglyphs etched into the sandstone, just to name a few highlights. A day here is enough to scratch the surface, but ideally, a couple of days would allow you to explore all the hidden treasures of one of the finest vacation spots in the US.
Whether you're a fan of hiking, camping, or capturing the perfect photo for your social media feed, the Valley of Fire offers something for everyone. It's no surprise that this extraordinary haven of nature is considered one of the best hidden gems for getaways in the United States!
Also Read : Interesting Facts About the United States