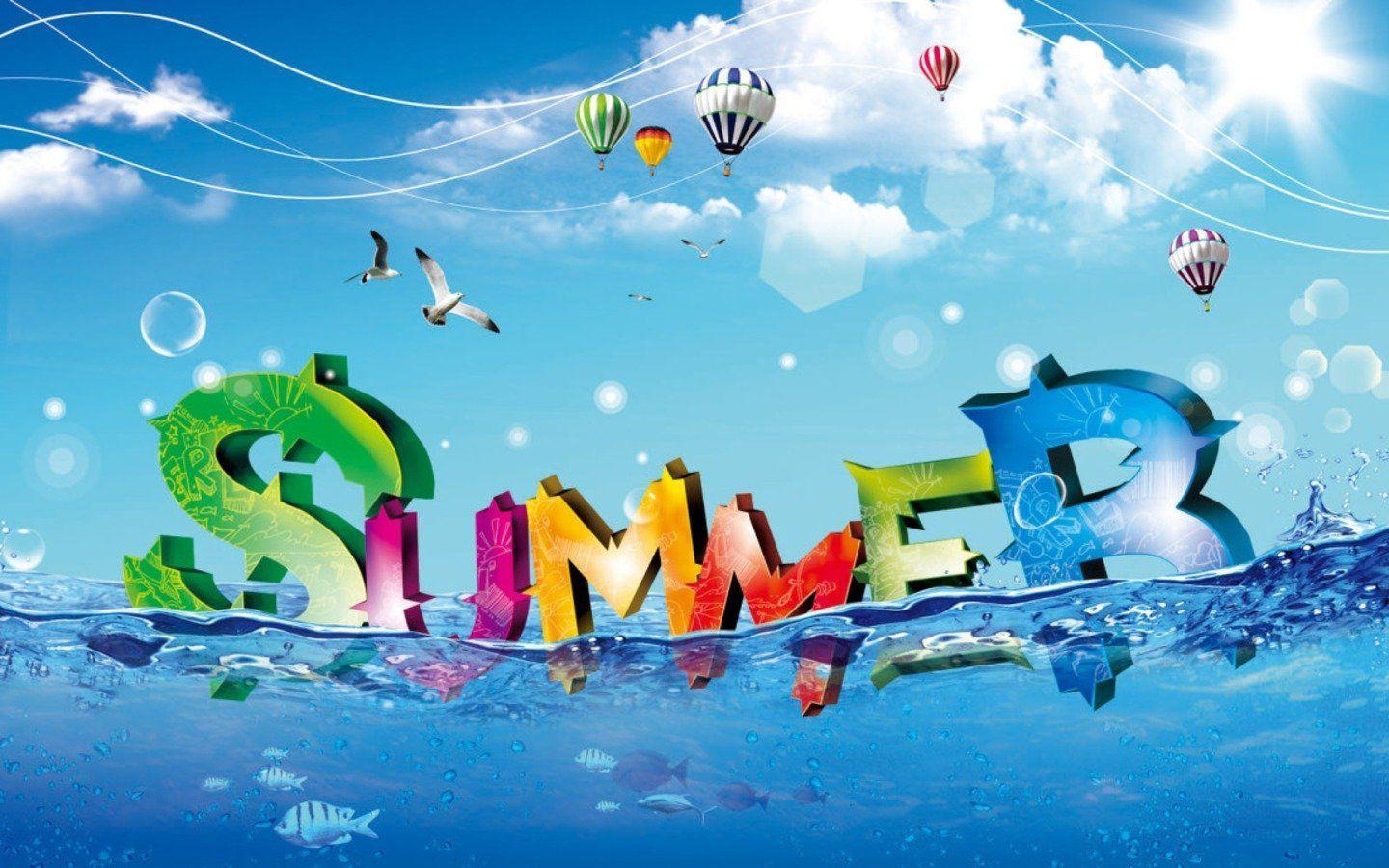 Start planning for your

Summer Travel

with this list of offbeat

Sustainable Destinations
As the heat of Indian summer crescendos to a high, leaving the last of spring's chill behind, it's time to plan a holiday to escape the unforgiving weather. Whether it's finding a reclusive spot to unwind in the hills or foraging in the green wilderness of the Northeast, there are so many places you could explore, some new and some old.
This time we have curated a list of underrated, beautiful summer locales, which would not only highlight your travels in preserved picture postcard images but also save you from the guilt of increasing the pressures on our environment that usually comes with travel. While some destinations are green villages scattered about the country, others have stylish, sustainable models in place to keep the charm along with the planet's health. Make this summer all about exploration and nurturing nature.
KHONOMA, Nagaland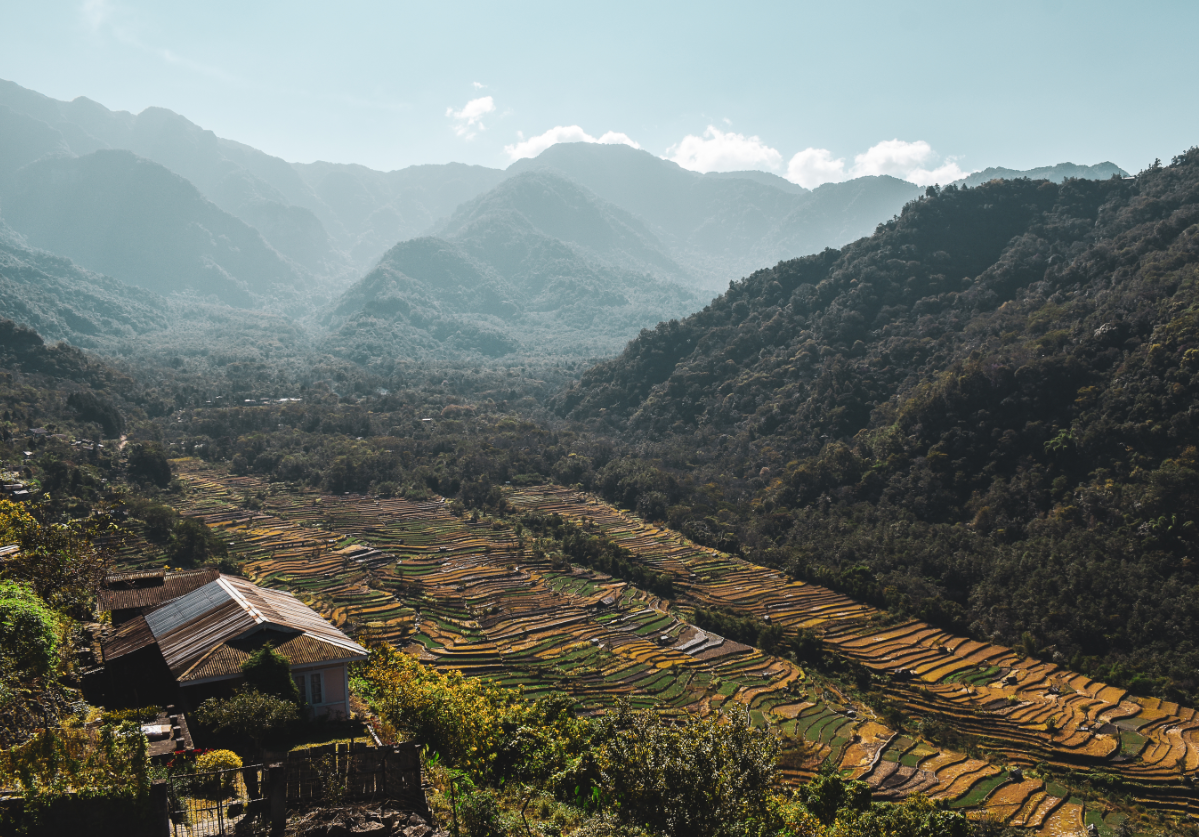 You enter an idyllic village with winding roads and lush paddy terraces; you are in Khonoma, where people are warm, and the air is clean. Known as the first green village of Asia, Khonoma lies some 20 km away from Nagaland's capital, Kohima. Predominantly populated by the Angami Naga tribe, it is known as the "warrior village" for its fierce resistance during the British colonial period. Plan a visit here and take your pick from multiple hospitable homestays while learning the nature-dependent lifestyle of the locals. Go birdwatching and on nature trails to the Khonoma Nature Conservation and Tragopan Sanctuary (KNCTS), where hunting is banned. This village is an exceptional example of just relaxing without set itineraries.
GETTING THERE: Dimapur is the nearest airport to the village and is well-connected to all major cities. You can take a cab from Dimapur to Kohima and then another to Khonoma.
---
MAREDUMILLI, Andhra Pradesh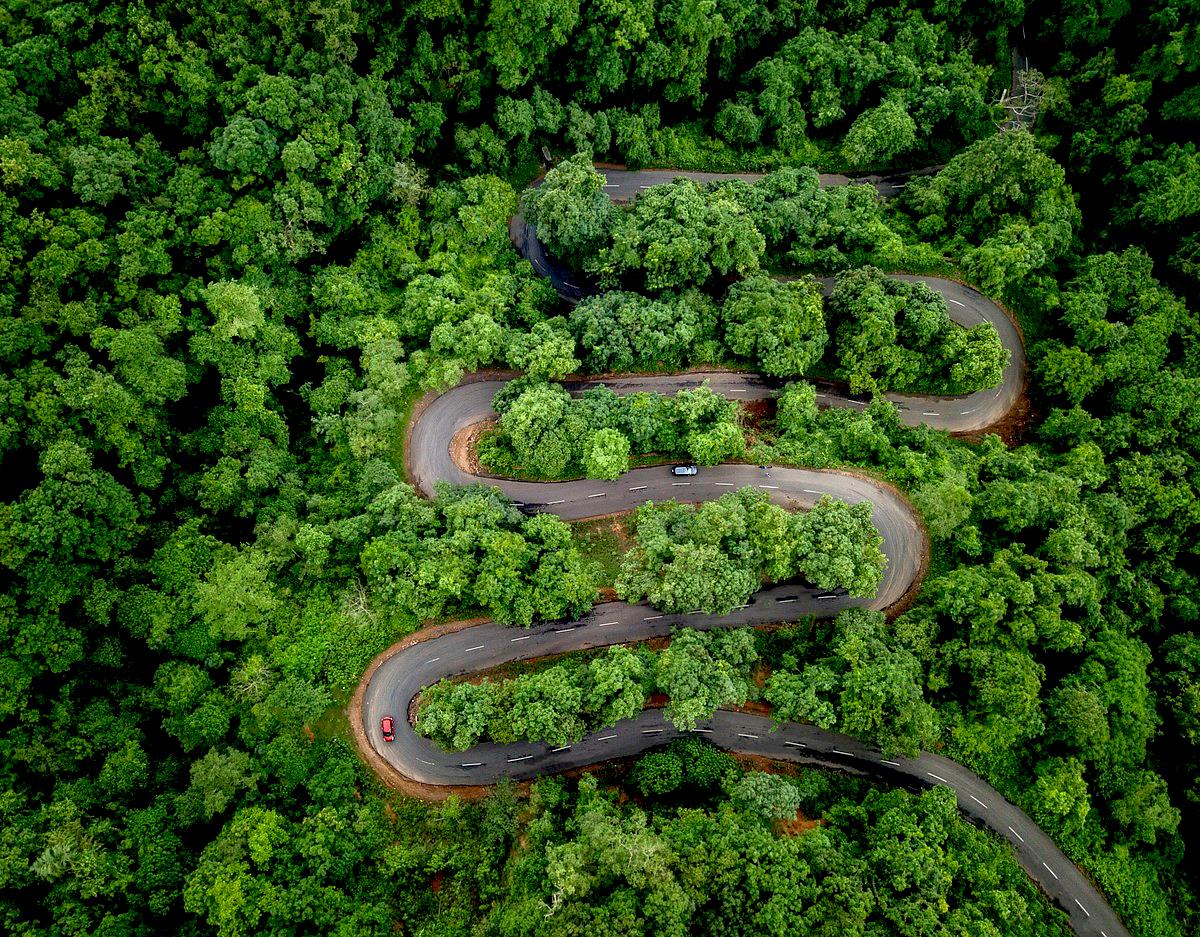 Maredumilli, a village some 430 km from Hyderabad, is sequestered away in the heavily forested region of the Eastern Ghats and has been developed as an ecotourism centre by the forest department. Maredumilli offers spectacular viewpoints clean streams and a famous bamboo chicken, which is a must-try. A paradise for nature lovers and photographers, the village has many trekking trails. Go on nature walks at the Valmiki Valley Vana Vihara Sthall in the Maredumilli forest and spot rare and medicinal plant species. This forest area is conserved and developed by the tribals who have inhabited the lands for generations.
GETTING THERE: Rajahmundry Airport, about 70 km away, is the nearest. Rajahmundry Railway Station is the nearest railhead.
---
LEONES ANCARES, Spain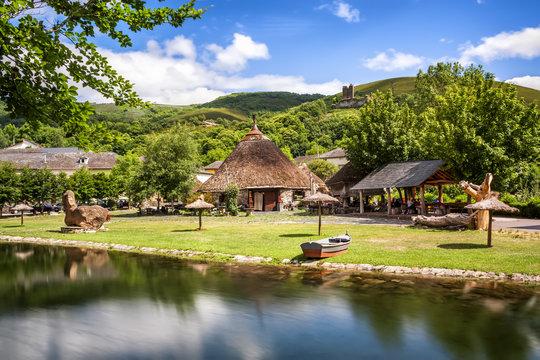 A marker for sustainability and an unspoiled landscape, the Ancares region has been a UNESCO Biosphere Reserve since 2006. The stout, hobbit houses made of sustainable all-weather materials are called "pallozas" and are almost three centuries old. The huts, made from an amalgamation of stone, wood, and rye straw are spread across several villages in Galicia and Castile-León, and some have been converted into restaurants, cafes, and museums. Plan a trek to the nearby glacial lagoons and breathtaking cirques. Be prepared to walk if you want to experience the true beauty of the valley. Summer is the perfect time to immerse in the beauty of the Spanish mountainside.
GETTING THERE: The nearest airport is Leon Airport. Getting to Serra dos Ancares will take you around an hour after leaving the A6 highway.
---
MAJULI ISLAND, Assam Majuli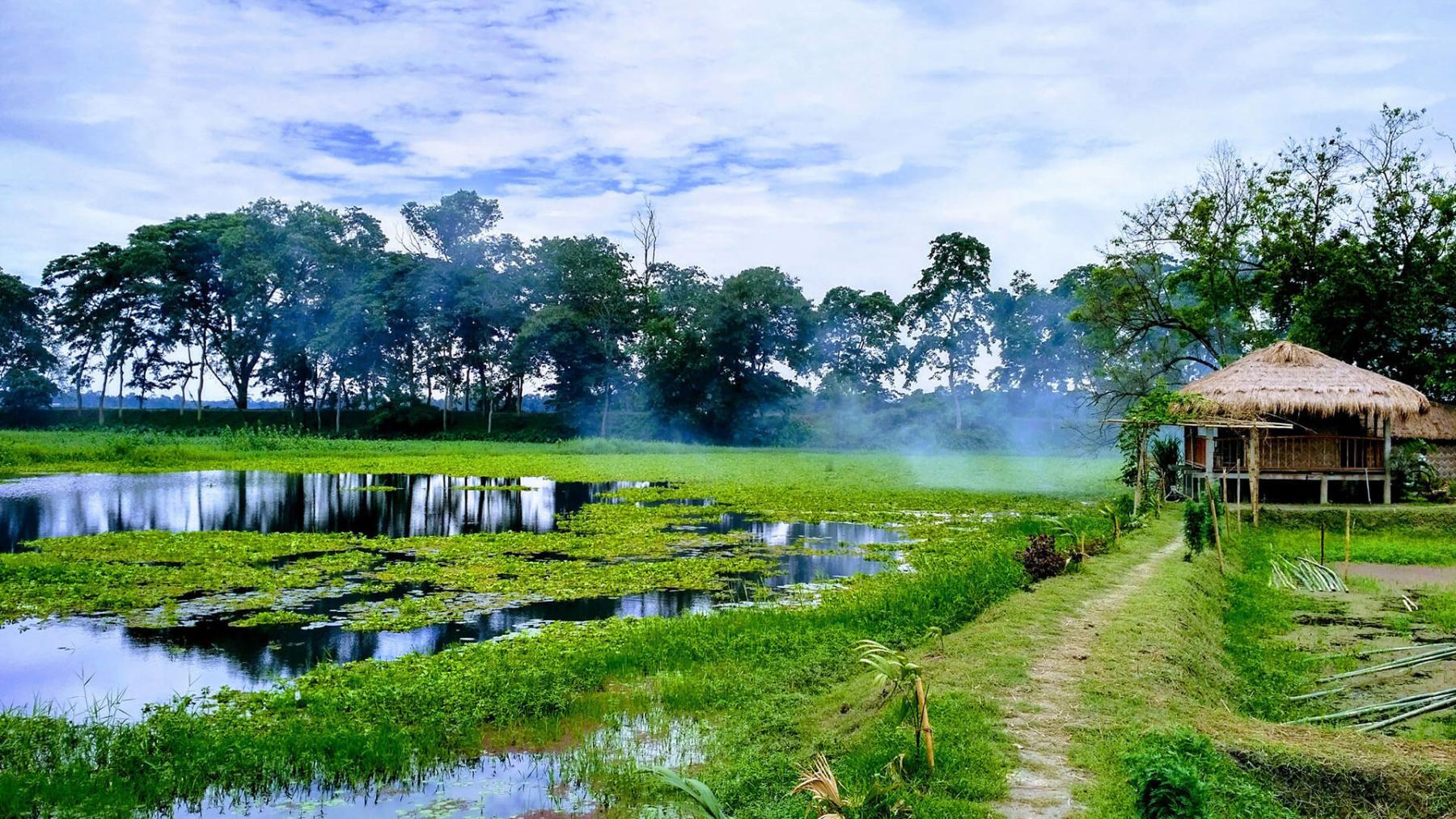 The world's largest freshwater island on the Brahmaputra River, is a shining example of resilience in the face of harsh environmental impact. Thanks to local conservation efforts, the island is now home to a thriving natural forest and dense green cover. There is a lot to unearth on this island. From the ancient 22 Satras (Hindu Neo-Vaishnavite monasteries), where you can learn about making full face masks, to the small arts and crafts villages on the island where you can indulge in pottery and fabric weaving, Majuli is a treasure trove of discoveries for the curious traveler. Mask-making using natural elements is an intrinsic part of the island's culture. Visit the Chamaguri Satra to learn about traditional mask-making from expert artisans. Plan a day at the pottery village of Salmora to observe the making of earthen pots without using a potter's wheel.
GETTING THERE: Majuli is 20 km from Jorhat, connected by rail and air. After that, you will have to avail the ferry to Majuli.
---
GUSHAINI, Himachal Pradesh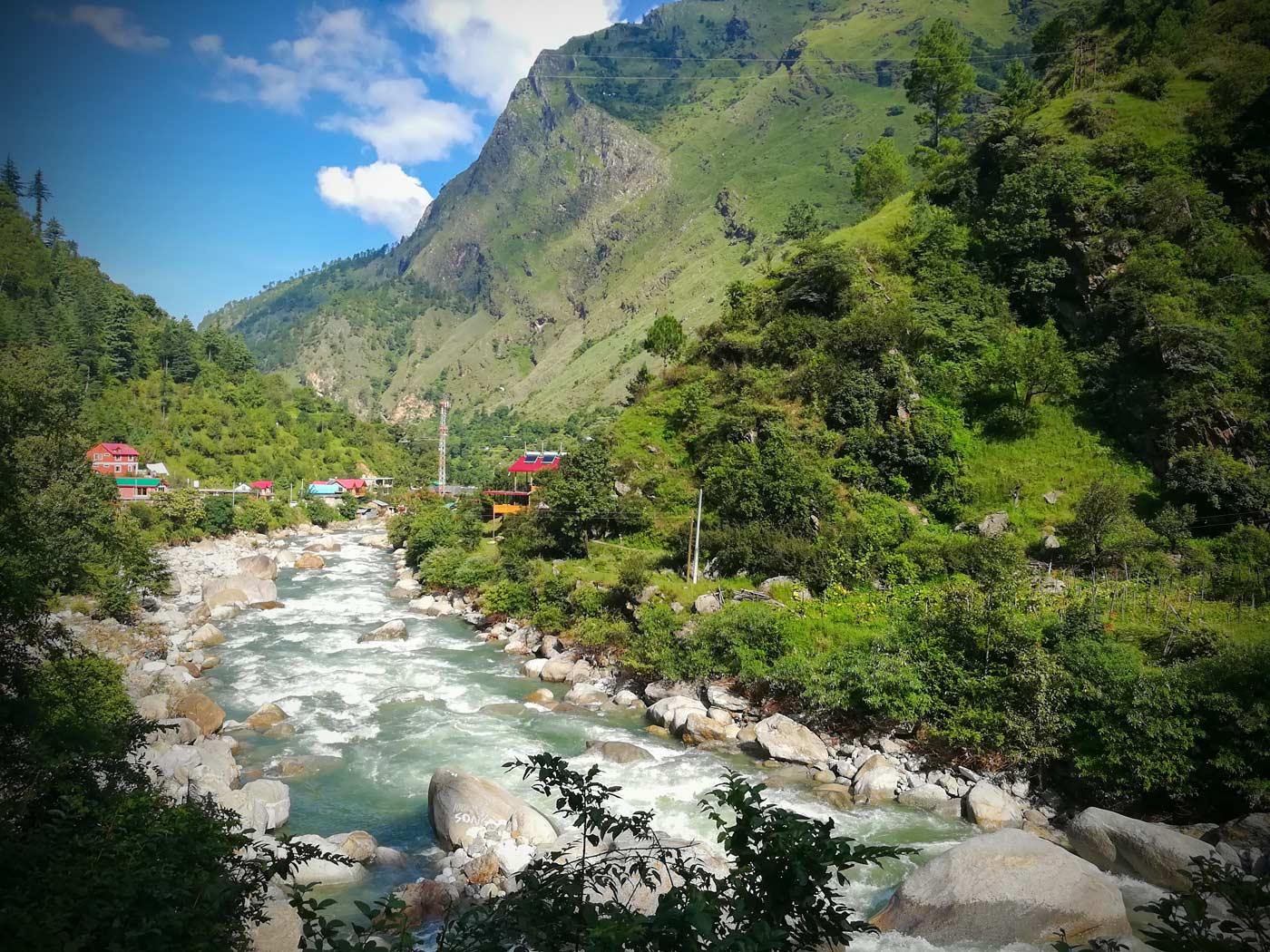 Barely 10 km from the Great Himalayan National Park lies charming Gushaini. Situated at 4,500 ft in the Tirthan Valley of Kullu, it offers a plethora of sights and scenes to explore. The Tirthan River encircles the village and is replete with Himalayan trout, lending the nickname "Trout Country" to the region. Himalayan Ecotourism, an organization dedicated to checking the adverse effects of rampant tourism in the Himalayas, organizes trekking tours to the Great Himalayan National Park, which is known to house nearly 10 percent of the world's endemic and exotic species of flora and fauna. You can choose to hike, camp, go angling, and river crossing in Gushaini, or just have a restful stay as you immerse yourself in the beauty of the place. There are multiple comfortable homestays and budget hotels in the area.
GETTING THERE: The nearest airport is Bhuntar, which is situated only 50 km from Gushaini. Alternatively, you can also take a flight from Chandigarh as it is better connected to several major cities.
---
KAZA, Himachal Pradesh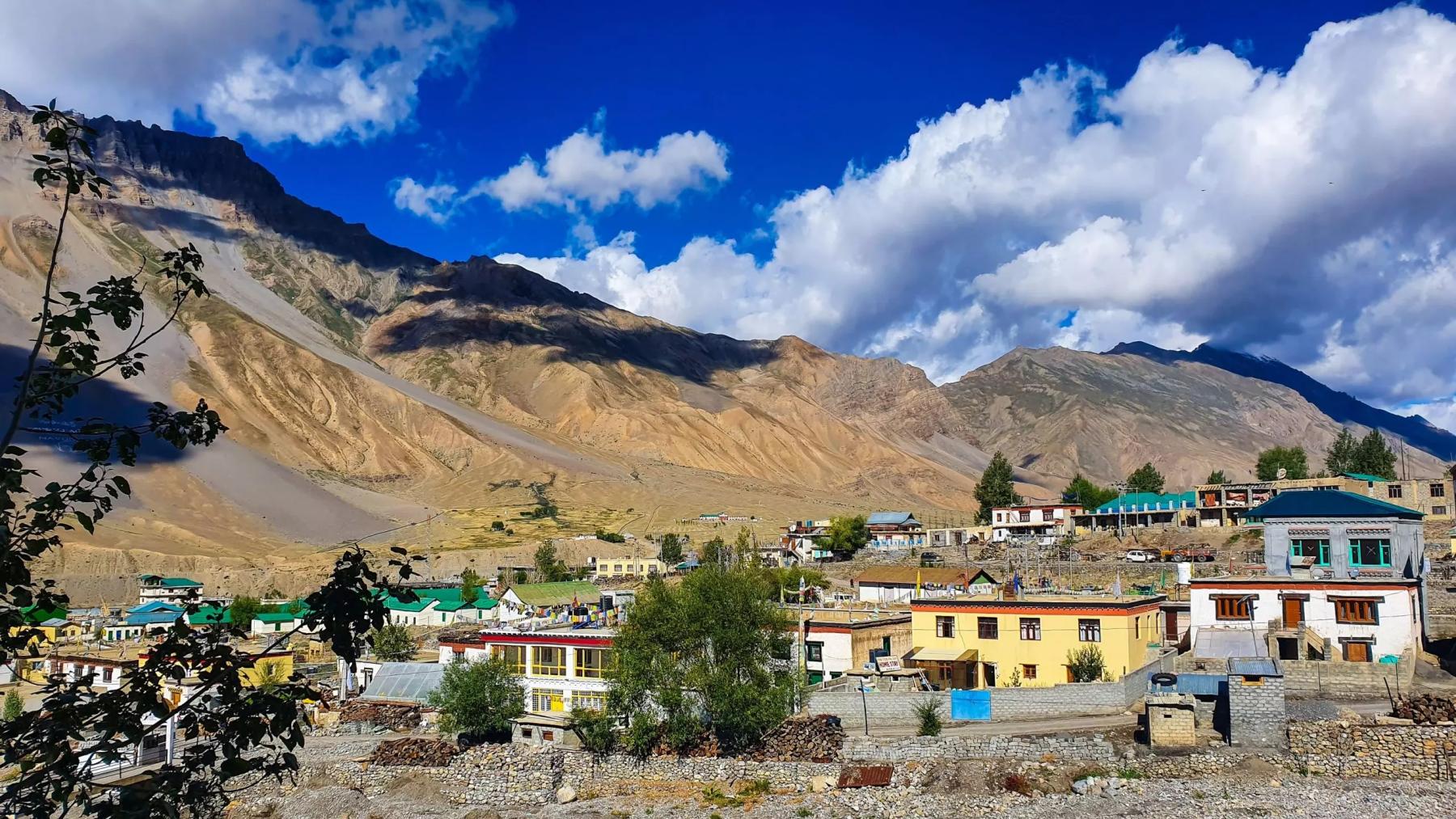 You must visit Spiti at least once in your lifetime. Spiti Ecosphere, a social enterprise active in the region for over two decades, partners with locals to promote ecotourism and sustainable living. In Kaza, the organization runs Sol Cafe and Taste of Spiti, famous for their backpacker-friendly vibe and locally-inspired dishes. A visit to Pangmo, an hour-and-a-half drive from Kaza, is a must-do. The Pangmo nunnery began in the 1970s with 12 nuns meditating in a cave for nearly eight years and has since evolved into a concrete, two-story structure. In Demul village, 32 km east of Kaza, you can learn the art of twining rope from yak fur or participate in activities offered by Spiti Ecosphere, such as "Cook like a Local" and "Throw your Own Pot."
GETTING THERE: Spiti can be accessed by road via two passes from Manali, open from mid-June to mid-October. Daily morning buses are available, but shared jeeps are recommended
---
TORRI SUPERIORE, Italy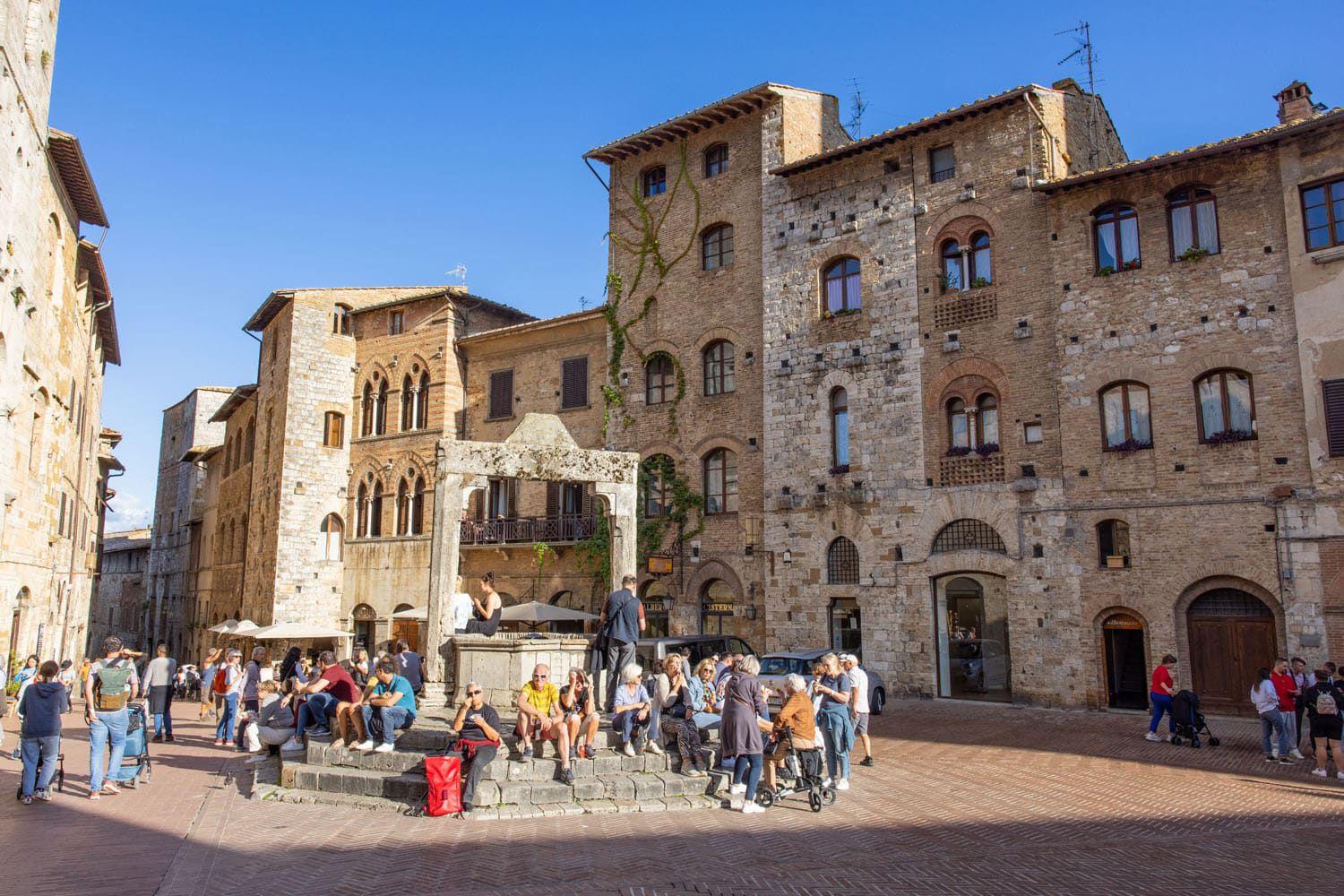 Torri Superiore is a 13th-century medieval village in a small valley near the Ligurian Alps, close to the Mediterranean Sea and the French border. The village, constructed entirely from stone, comprises three primary blocks containing over 160 interconnected rooms. After restoration to its former glory, Torri Superiore is now available for ecotourism, educational courses, meetings, and environmental programmes. The Cultural Association Torri Superiore, established in 1989, has 22 permanent residents and operates an eco-guesthouse that accommodates groups of up to 25 people. The village employs eco-friendly materials, solar panels, and low-temperature heating systems. You can explore the Mediterranean vegetation, hike, go canyoning in Bevera torrent's gorges, swim in natural pools, and discover medieval architecture. Guided hikes and picnic services are also available.
GETTING THERE: The closest airports are Nice (50 km) and Genoa (150 km), then take a train to Ventimiglia station and then a taxi or Riviera Trasporti bus.
---
RAITHAL, Uttarakhand
Raithal is an overlooked gem in the Uttarkashi district of Uttarakhand. Despite being a small village, it houses a host of friendly locals who rely on agriculture and homestays for their livelihood. While this destination may not have many tourist attractions, a morning stroll can take you to the Panchpura Garhwali house, a supposedly 500-year-old, earthquake-resistant structure with intricate carvings and architecture. The enigmatic Sun Temple, a little walk down the village, is fascinating. Accommodation options in Raithal cater to various budgets, including the Garhwal Mandal Vikas Nigam rest house, local homestays, and the Goat Village, with wood cottages, seasonal tents, and economy villas.
GETTING THERE: Raithal is easily accessible via a well-connected motorable road and can be reached by daily buses from major cities of Uttarakhand like Rishikesh and Dehradun, followed by a shared jeep or taxi from Uttarkashi.
---
HANLE, Ladakh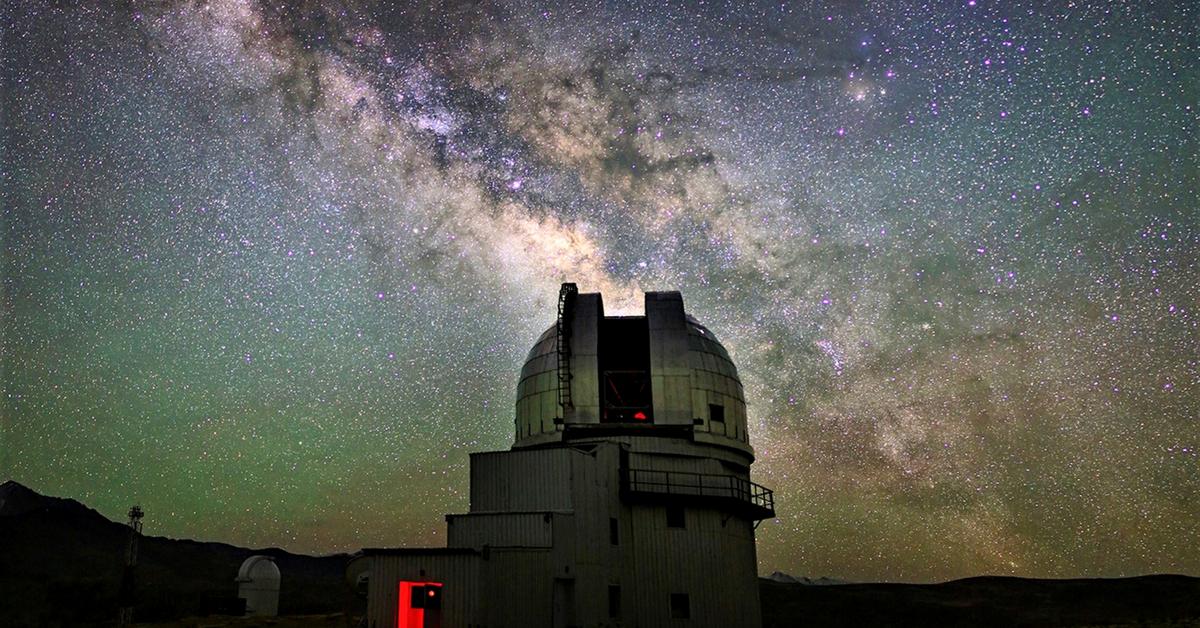 The Hanle Dark Sky Reserve, officially established in 2022, is here. The observatory at Mt. Saraswati or Digpa Ratsa Ri, also known as the Scorpion Mountain, sits at 4,500 meters, making it one of the highest global observatories. Hanle is located in the rain-shadow region of the Himalayas, resulting in clear nights throughout the year. The Astronomy Ambassadors Program has trained residents to use telescopes that offer astrotourists a breathtaking celestial experience. Several homestays are available in Hanle, with hosts serving as astronomy ambassadors.
GETTING THERE: You can access Hanle through the Pangong Tso or Tso Moriri roads. The distance between Hanle and Pangong Tso is approximately 178 km and is the preferred route to reach Hanle.
---
KUMBALANGI, Kerala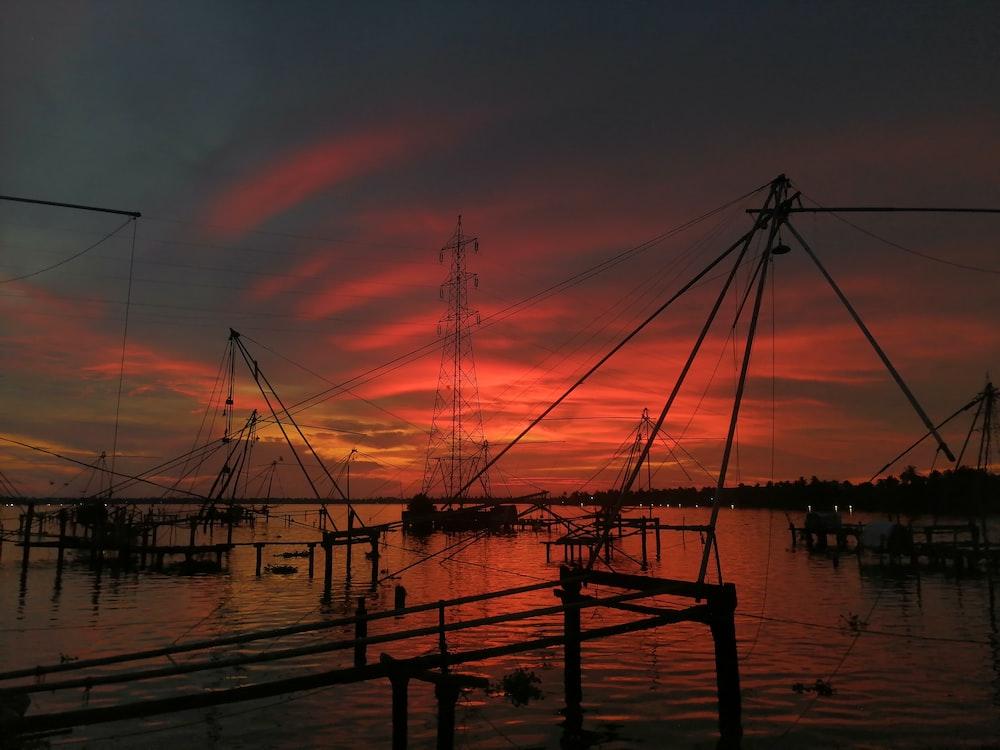 Kumbalangi, India's pioneering eco-friendly tourist village, is just 30 minutes from Fort Kochi. It is a prime example of utilizing natural resources for tourism without damaging the environment. Locals encourage visitors to participate in fishing, farming, and coir-making activities to enhance the village's potential as a tourist destination. You can observe various fishing techniques, from traditional nets to hooking, and enjoy a delightful walk along the backwater shores while witnessing the thatching of palm leaves and toddy tapping. Additionally, you can tour the coir processing unit to see husk beating for coir making and visit the crab farm. A ride on a country boat through the backwaters is also a must. The many homestays compensate for the absence of resorts in the village, where tourists can experience comfortable stays with local families and savor homemade traditional Kerala cuisine.
GETTING THERE: The closest railway station is Ernakulam, approximately 14 km away. The nearest airport, Cochin International Airport, is located 46 km away from Kumbalangi.
---
PANAUTI, Nepal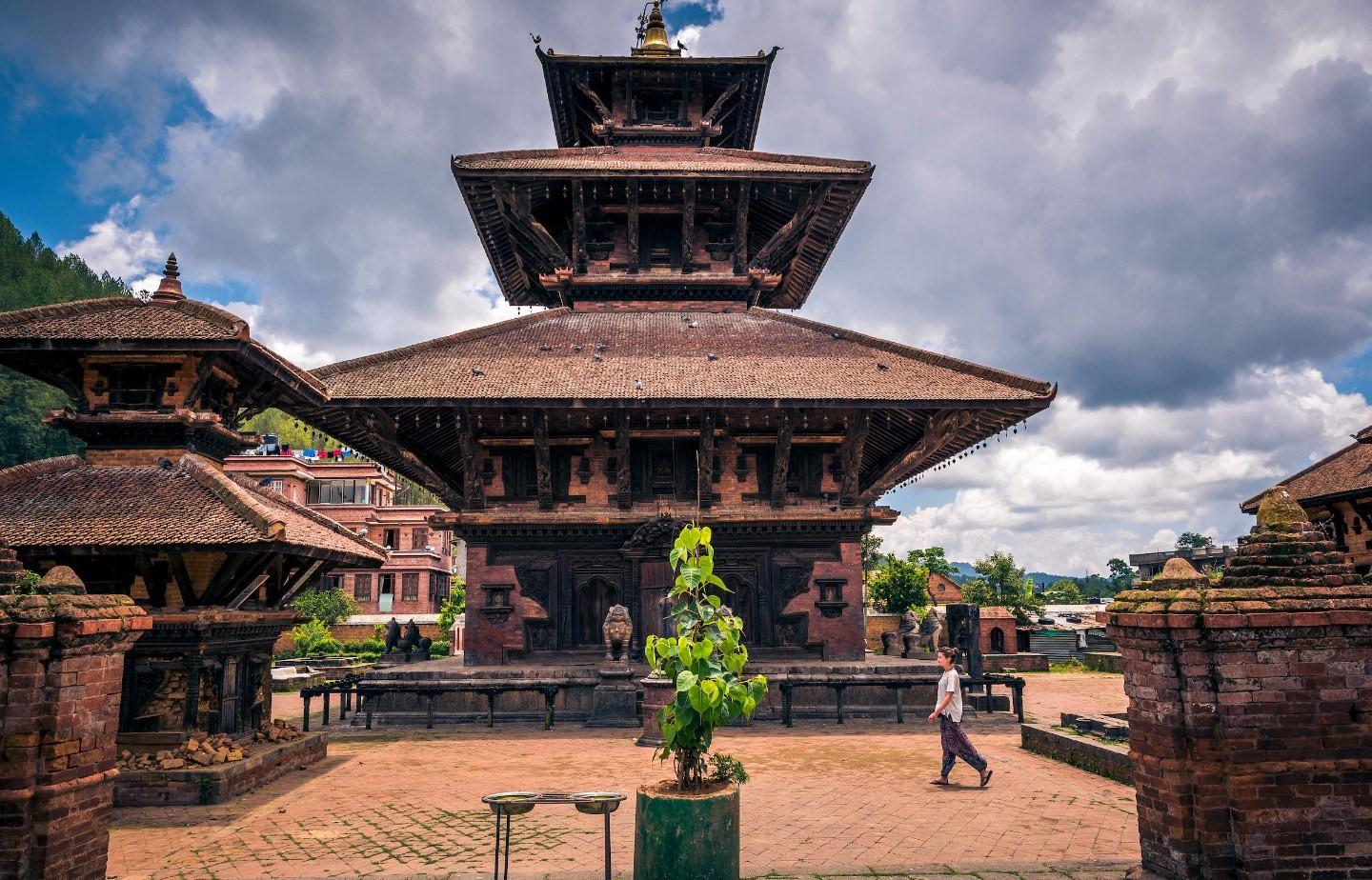 Crimson-colored buildings, housing stories as old as time, cover all of Panauti. Once a significant trading capital under the rule of the Rana dynasty, the UNESCO-recognised town has many restored mansions featuring wood carvings and brickwork that are fine examples of Newari architecture. The Indreshwar Mahadev Temple, dating back to 1294 CE, stands out with its intricate triple-tiered pagoda. The 17th-century Brahmayani Temple, built in honour of the village's chief goddess, is another marvel. While you can experience the rich Newari culture by roaming this ancient town's lanes, strewn with many historical gems, staying at one of the many homestays run by women from the local community is the best way to immerse yourself in it.
GETTING THERE: You can hail a direct bus or a private taxi from Kathmandu, approximately 34 km away.
---
KEWZING, Sikkim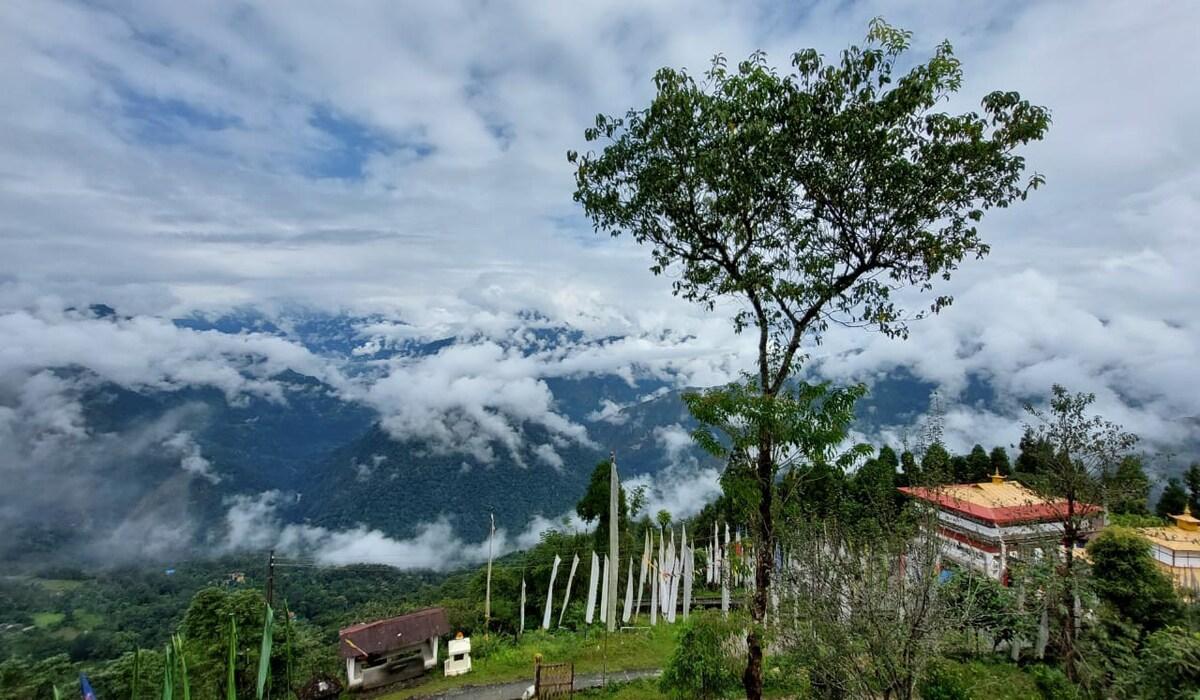 Perched at an altitude of 4,600 ft, the tree-laden slopes of Kewzing epitomize its idyllic beauty. Fanned by the mighty 12 Mt Kanchenjunga and set against Mt Narsing and Mt Kabru, Kewzing is the right place to escape the stinging summer heat. Visit the Tibetan carpet weaving center or the local bazaar or set out on the picturesque trails through the village dotted with hidden monasteries and Buddhist prayer flags. The warmth of its people complements Kewzing's natural beauty. The Kewzing Tourism Development Committee was set up to extend unique cultural experiences to travelers. With its help, most village members have set up homestays where you can stay to truly immerse yourself in the Sikkimese way of life through guided village walks and folk performances.
GETTING THERE: The nearest airport is in Bagdogra, and the nearest railway station is in New Jalpaiguri, 160 km away. From here, you must hail a bus to Ravangla, where you can hire a private taxi to Kewzing.
---
VELAS, Maharashtra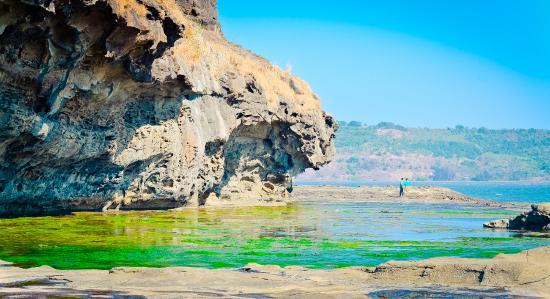 If you want to experience something special this summer, head to this coastal stretch between the Savitri and Bharaja rivers. Known as one of the broadest beaches in the Konkan region, it boasts white sandy shores and magical sunsets. But there's more than one natural wonder to witness here--the beach is also a nesting area for Olive Ridley turtles. The best way to explore this area is to join the many guided walks organized by the local community members. While discovering its rich ecosphere, you can also learn about Maharashtra's regal past by visiting the Bankot and Janjira Kasa forts.
GETTING THERE: Velas is easily accessible by road from major cities in Maharashtra, such as Mumbai, located approximately six hours away.
---
LOLAB VALLEY, Kashmir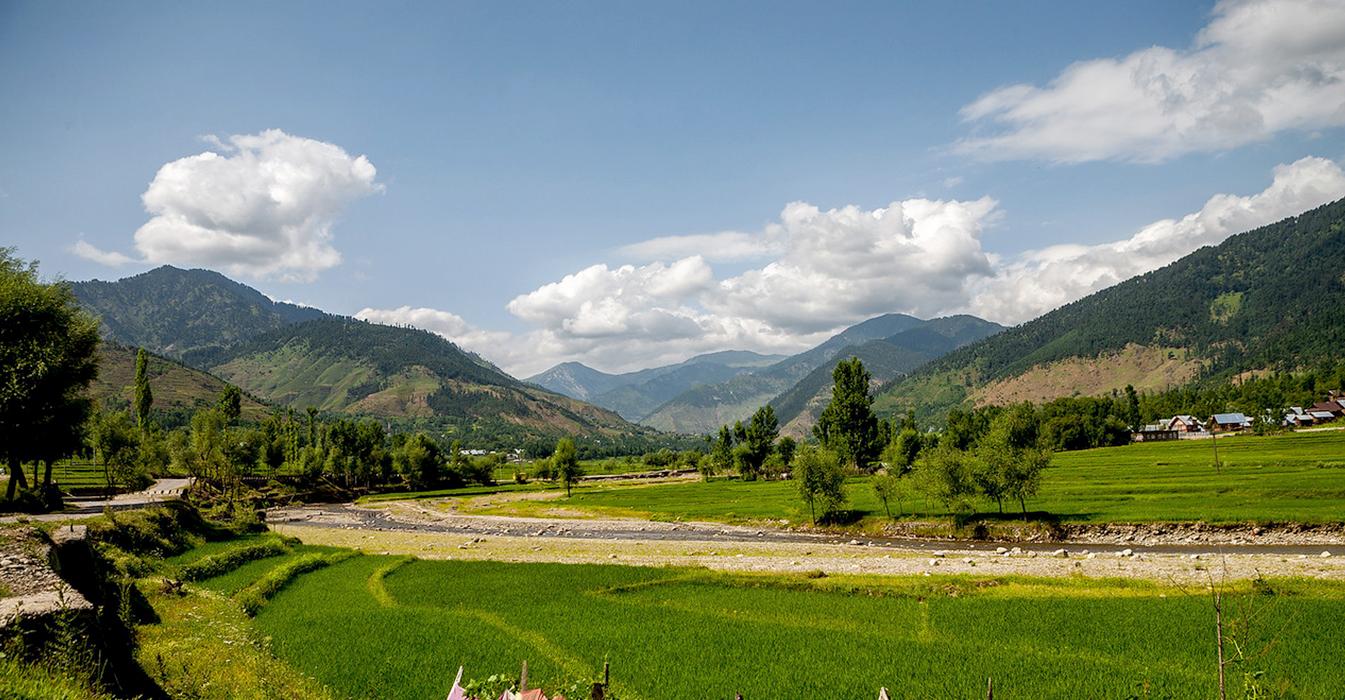 Beloved by nature enthusiasts and mountain lovers, this idyllic destination exudes a sense of serenity that offers a welcome respite from bustling city life. Located just nine km north of Kupwara town, the region is graced by the perpetual presence of the Lahwal River, which bestows a tranquil ambiance upon the valley. Secluded from the more popular locales around, the Lolab Valley is an ideal place to bask in the beauty of nature. You can also camp in the nearby villages of Sogam, Diver, Chandigam, Kalaroos, and Lalpore, where camps are set up to provide a comfortable lodging experience. For the adventurous souls, Lolab Valley serves as a base camp for trekking to the stunning Lake Wular in Bandipore. However, if you prefer a moment of peace, sit on the banks of the Lahwal River or Gangabal Lake, which is about three km away. If you want more to discover than just nature, the Kalaroos Caves in the heart of Lashtiyal and Mahdmadu villages are a mysterious wonder.
GETTING THERE: The nearest airport and railway station is in Srinagar, a little over an hour away, from where you can hire a cab to Lolab Valley.
---
KIRIBURU, Jharkhand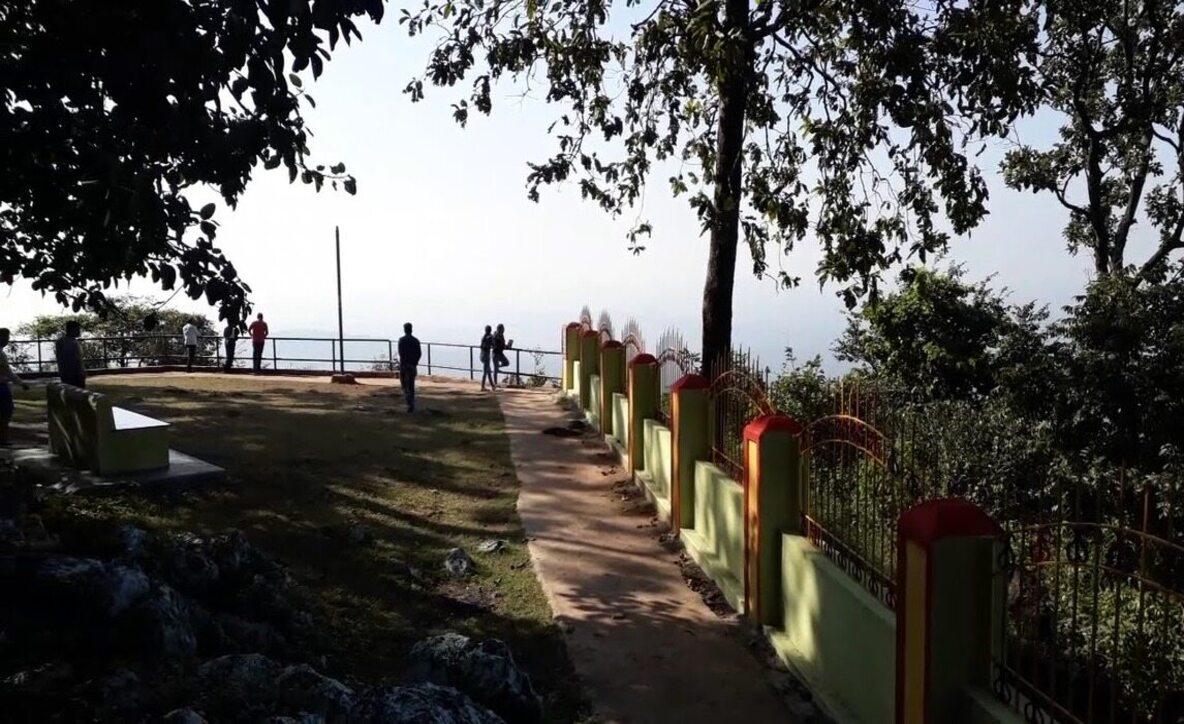 Kiriburu, perched at a height of 4,300 ft, is derived from "kiri," meaning elephant, and "buru," signifying a hill surrounded by clouds-it's a fitting tribute to the magnificent creatures that roam its terrain. A tropical deciduous forest envelops Kiriburu, where the majestic sal, teak, dhaura, mahul, kumbhi, moi, and harida trees thrive. While you're here, immerse yourself in unfiltered beauty by visiting the Pundul Falls, and the nearby Kandahar Falls, located two hours away. Also, see the Swapneswari temple nestled amidst the Saranda Forest. As the day draws to a close, head to Meghatburu Sunset Point to witness the 700 hills bathed in a kaleidoscope of pink and orange hues. Make the most of your stay at Kiriburu by booking rooms at the Manaharpur forest bungalow or the wilderness camp at Saranda Resort.
GETTING THERE: The nearest airport is in Ranchi, approximately 142 km away, and the railway station is in Barajamda, about 22 km away. From there, you can rent a private taxi to Kiriburu.
---
AOMORI, Japan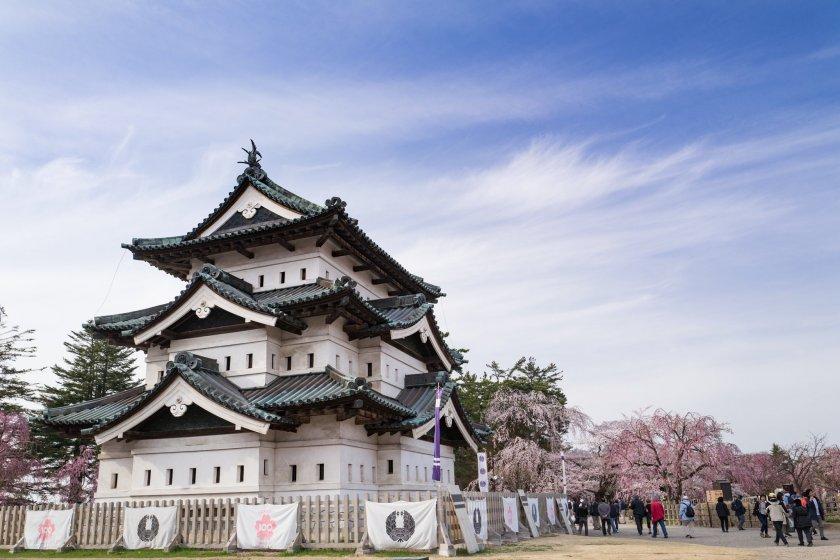 Aomori has gained recognition as one of the world's most eco-friendly cities. Within Aomori Prefecture, Mutsu adopts sustainable practices by repurposing aquaculture residues, such as seashells and sea anemones, for composting. Mutsu's fishermen actively participate in reforestation by planting trees annually to preserve the natural resource cycle. The city's biggest draw during summer is the Matsuri summer festival, one of the biggest summer festivals in Japan. Witness its traditional ceremonies with lanterns and floats while munching on delectable Japanese street food as you listen to Matsuri-Bayashi (flute and drum performances).
GETTING THERE: Aomori can be reached by JR Tohoku Shinkansen trains. You can also fly to Misawa or Aomori Airport from Tokyo.
---
MUNSIYARI, Uttarakhand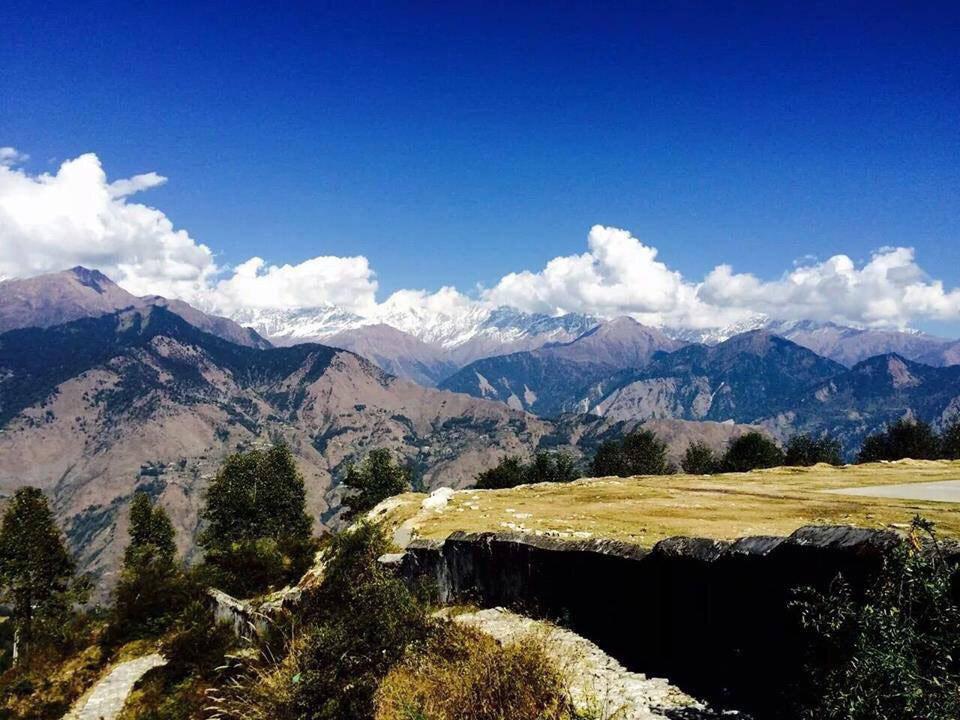 Surrounded by the magnificent Panchachuli peaks and waters of the Goriganga River, Munsiyari is often known as Little Kashmir. This exceptionally picturesque destination lets travelers choose from a range of activities, such as bird watching, hikes, and Ralam glacier treks to explore the area. This region is also famous for its nature-compatible livelihood systems led by women collectives. The Women Sangathan regulates and sells cruelty-free and homemade produce from Darkot village to the regional markets. Rustic and traditional homestays similar to the ones in the Sarmoli village also generate local employment in this region.
GETTING THERE: The closest airport is the Pantnagar Airport, located in the Nainital district of Uttarakhand, 249 km away. The nearest railway stations to Munsiyari are Kathgodam and Tanakpur.
---
KANGER VALLEY NATIONAL PARK, Chhattisgarh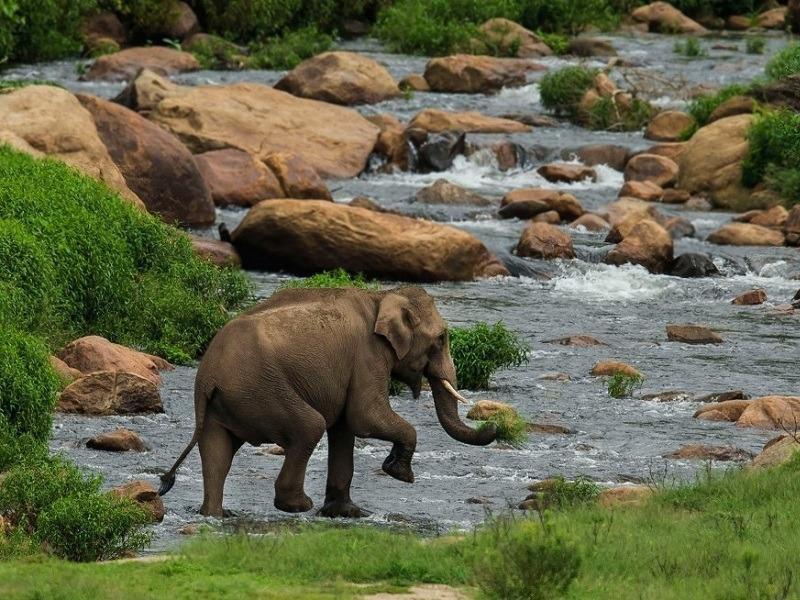 The Kanger Valley National Park (KVNP) is home to the 18 limestones Kutumsar Caves (famous for albino and blind cavefish), and the roaring Tirathgarh Falls. Roughly 27 km from Jagdalpur, the drive to Kanger Ghati (valley) is surrounded by mustard fields on both sides. Amidst the green foliage of sal forests, you can spot rhesus macaque, sloth bear, and flying squirrels, among other species. The playful squawks of the Bastar mynah, the state bird of Chhattisgarh, can also be heard in the thickets of the woods. This park, which has been given the status of a biosphere, is home to the Dhurva tribe that lives in peaceful co-existence with wildlife.
GETTING THERE: The nearest airport is in Raipur, 300 km from Bastar. Alternatively, the Jagdalpur railway station is the closest option.
---
NANDA DEVI BIOSPHERE, Uttarakhand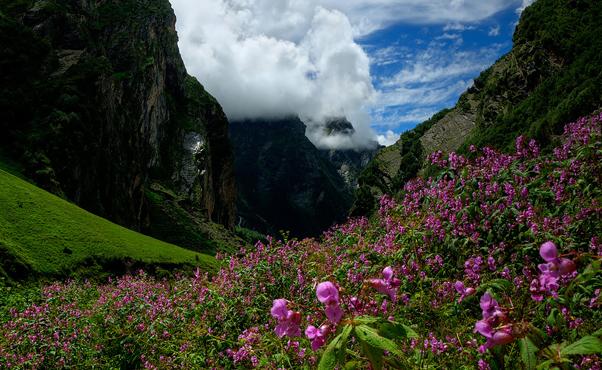 For a "high-end" vacation, Nanda Devi Biosphere, standing roughly 7,816 m above sea level in the district Chamoli, could be a great option. Located between the valleys of the Zanskar mountain range and the Great Himalayas, wildlife photographers would get their fill of spotting snow leopards, Himalayan black bears, musk deer, and Bharal sheep. For trekkers looking to explore glacier basins and endemic alpine flower beds, Nanda Devi offers ethereal views that justify the deification of this region. This region started drawing international attention after the "Nanda Devi campaign," a community-led operation initiated by Gram Sabha Lata, Chamoli, which takes inspiration from the Chipko movement.
GETTING THERE: Jolly Grant Airport is the nearest airport. You can also drive to Joshimath (around 20 km from the airport), and trek to Nanda Devi from Lata village.
---
PARAMBIKULAM TIGER RESERVE, Kerala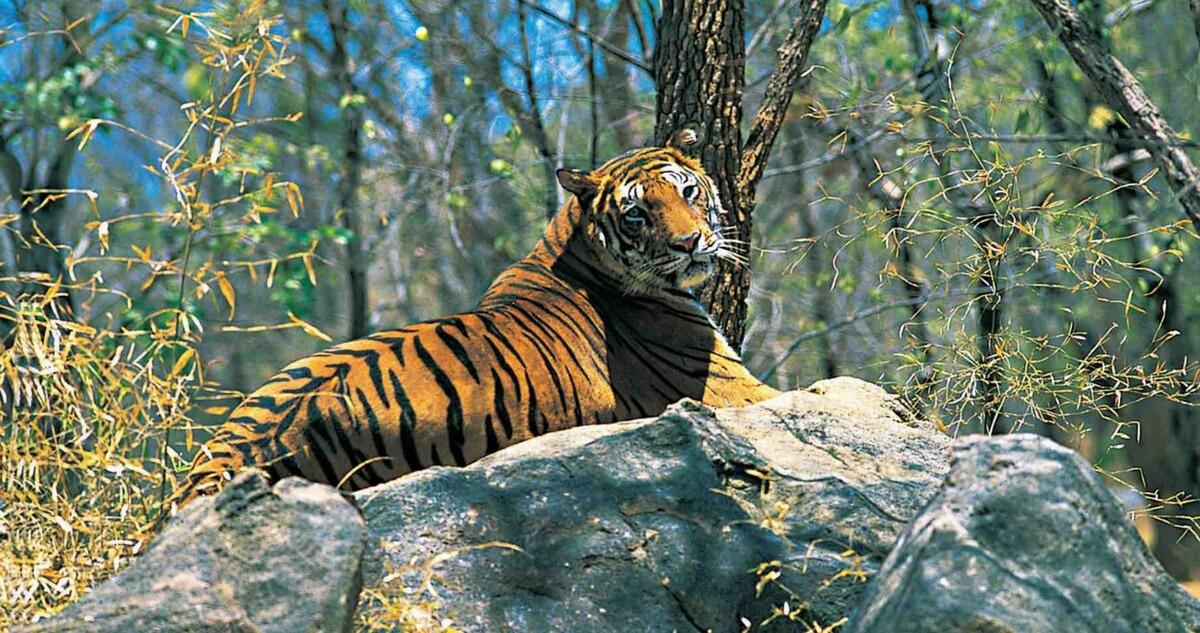 Parambikulam is located in the evergreen and deciduous forests of the Nelliampathy and Anaimalai subunit of the Western Ghats. A safari is a thrilling option to explore the jungle as elephants are easy to spot. But if a short ride is not enough, you can stay at the reserve in tented accommodations. A walk in the woods is possible with treks like the Elephant Song Trekking trail in Anappady. The Pug Mark trek is another famous trek where one can experience a forest patrol between Peruvari and Thunakadavu with trained naturalists. The community members produce various items such as bamboo products, paper bags, locally sourced honey, and recycled plastic souvenirs, all sold at the eco-shop located within the reserve. The profits generated from tourism activities are utilized for environmental education, research, and forest conservation efforts.
GETTING THERE: Coimbatore Airport is the nearest to the tiger reserve. After this, you can opt for public buses or private vehicles.
---
ANGADIBAIL, Karnataka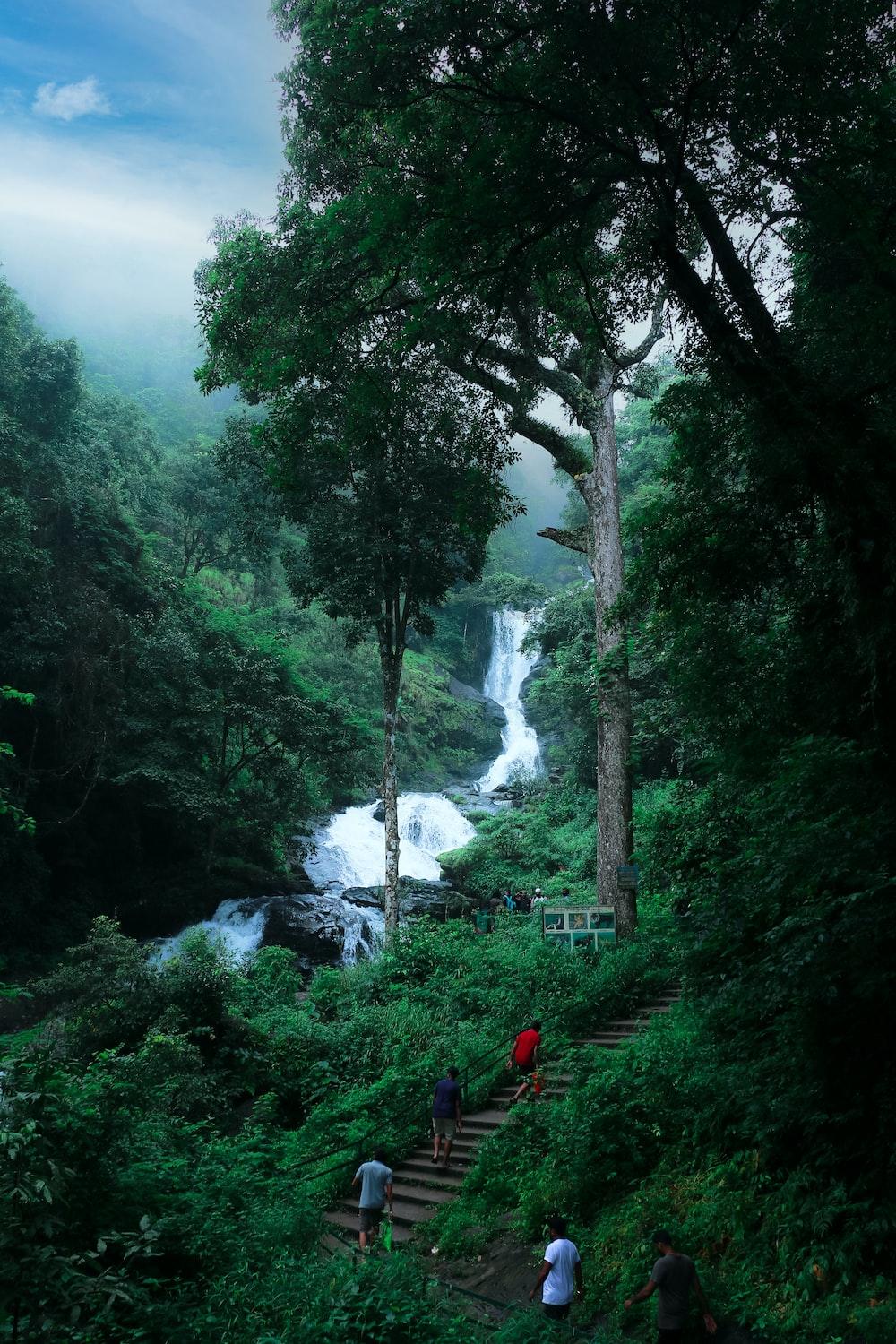 The local communities of the Uttar Kannada region of Karnataka are known for their environmentally sustainable practices. For immersive experiences into Adivasi food systems and culture, sign up for a workshop by BuDa Folklore, an organization dedicated to conserving the rich biodiversity of Uttar Kannada. All resource persons at their events are from local and tribal communities. You can stay at the Angadibail Forest House in the evergreen woods, about 30 km from Gokarna. Close by is Honnavar Beach, an Olive Ridley turtle nesting site.
GETTING THERE: Dabolim Airport in Goa is the nearest. The closest railheads are at Gokarna and Hubli.
---
KALIMPONG, West Bengal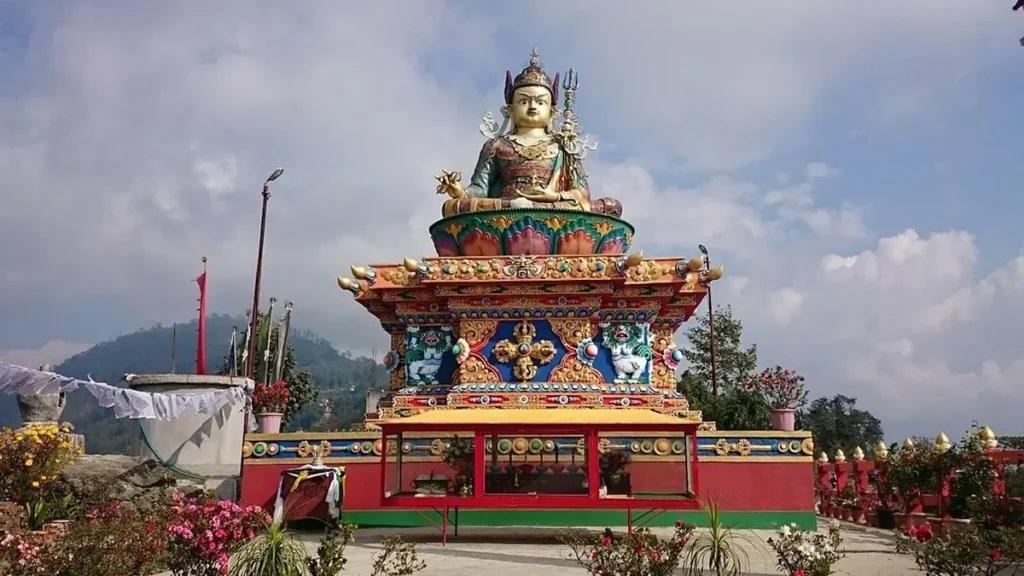 Neighboring Darjeeling may overshadow this charming hill town, but Kalimpong is where you sign up for a slow, immersive holiday. Enjoy views of the Himalayan snow peaks, go for walks, and enjoy tranquil moments at the hilltop monasteries as you learn about the indigenous culture at the Lepcha Museum. Drop in at the Art Cafe and Cafe Kalimpong, where they promote local artists and musicians and showcase textiles, handicrafts, and traditional foods. Connect with award-winning artist Hemlata Pradhan at the School for Natural History Art, where she holds art classes with local children. You can also join some of their informal weekend classes. And, as souvenirs, pick up illustrations of regional flora by Pradhan and her students. Close to Kalimpong are several cozy hamlets, such as Ramdhura, Pedong, Rishop, and Icchegaon with many trekking opportunities and village homestays.
GETTING THERE: Kalimpong is nearly 70 km by road from Siliguri, and 50 km from Darjeeling. The nearest airport is in Bagdogra. New Jalpaiguri (NJP) is the closest railway station.
---
MINICOY THUNDI BEACH, Lakshadweep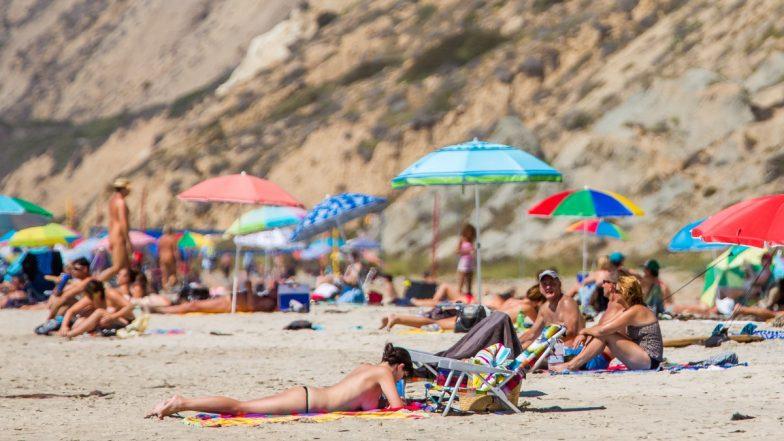 Located on the southernmost island of Lakshadweep, Minicoy Thundi Beach recently received the prestigious Blue Flag certification, one of the world's most recognized eco-labels awarded to beaches, marinas, and sustainable boating tourism operators. The Foundation for Environment Education in Denmark (FEE) accords the globally recognized certification. This beach is for sea and solitude lovers. Swim and walk along the white sand beach, but with careful precision since it disturbs an otherwise nearly untouched surface. Explore the stunning lagoon located on the western side-it offers calm waters and an extraordinary variety of underwater life. Check out the lighthouse built in 1885, with beautiful, dense coconut trees flanking the structure on either side. You can also walk around the island's carefully arranged villages, known as "avah."
GETTING THERE: Agatti and Bangaram islands can be reached by flight from Kochi. Several passenger ships also connect Kochi to Minicoy.
---
GOTHENBURG, Sweden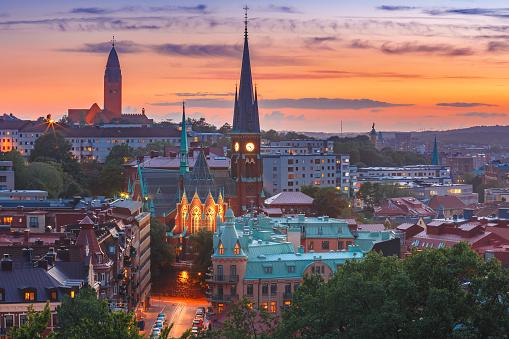 Sweden's second city has been awarded the tag of the world's most sustainable destination for several years by the Global Destination Sustainability Index. It has also been labeled a European Capital of Smart Tourism 2020 by the European Commission. From what was once a polluted port, Gothenburg has evolved into a thriving cultural hub and a youthful university city. It has many green-certified hotels, and restaurants awarded with all kinds of eco-labels. The public transport runs on renewable energy, and the airport is certified to the highest level of the Airport Carbon Accreditation scheme. Gothenburg aspires to be fossil-independent by 2030. Shop at the stores stocking sustainable fashion brands using toxin-free materials, or those selling second-hand and vintage items. Eat out at restaurants serving zero-waste plates, and menus listing organic, locally sourced ingredients. And spend your time hanging out at reinvented urban spaces. For instance, a boiler house which is now an eclectic art gallery, a warehouse turned into a food market or an urban winery.
GETTING THERE: The nearest major airport is Gothenburg City Airport, about 21 km from the city's center.
---
VALPARAI, Tamil Nadu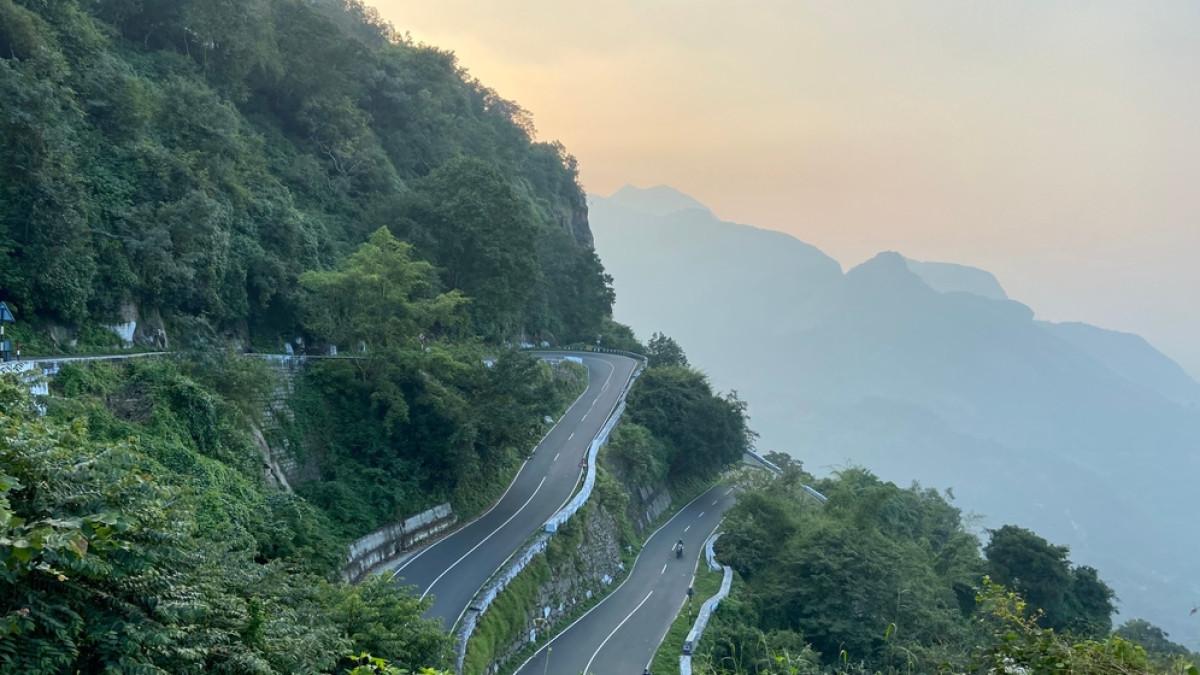 All the pleasures of a hill station with none of the crowds or the noise. That's Valparai. Located in the lap of the Anaimalai range of the Western Ghats, it is a mosaic of dark green handkerchiefs of tea and coffee estates. Strict forest and zoning laws have protected it from the constructions that make places like Ooty too urban. If you choose to drive down from Coimbatore, you will encounter the famous 40 hairpin bends and stunning scenery. A modest 3,500 feet above sea level, this is one of the younger tree and coffee planting districts of South India. There are several old bungalows that have been turned into atmospheric stays. Take a tour of the plantations, in the midst of evergreen forests. They are home to the Nilgiri tahr, now only found in a few places like the Anaimalai Hills.
GETTING THERE: Coimbatore and Kochi are the nearest airports. Drive to Valparai via Pollachi from Coimbatore (about 3hrs); or via Chalakudi from Kochi (4hrs). The nearest railhead is Coimbatore (100km).
Also Read: Global Country of World Peace: Exploring the Unique and Intriguing World of Maharishi's Vision