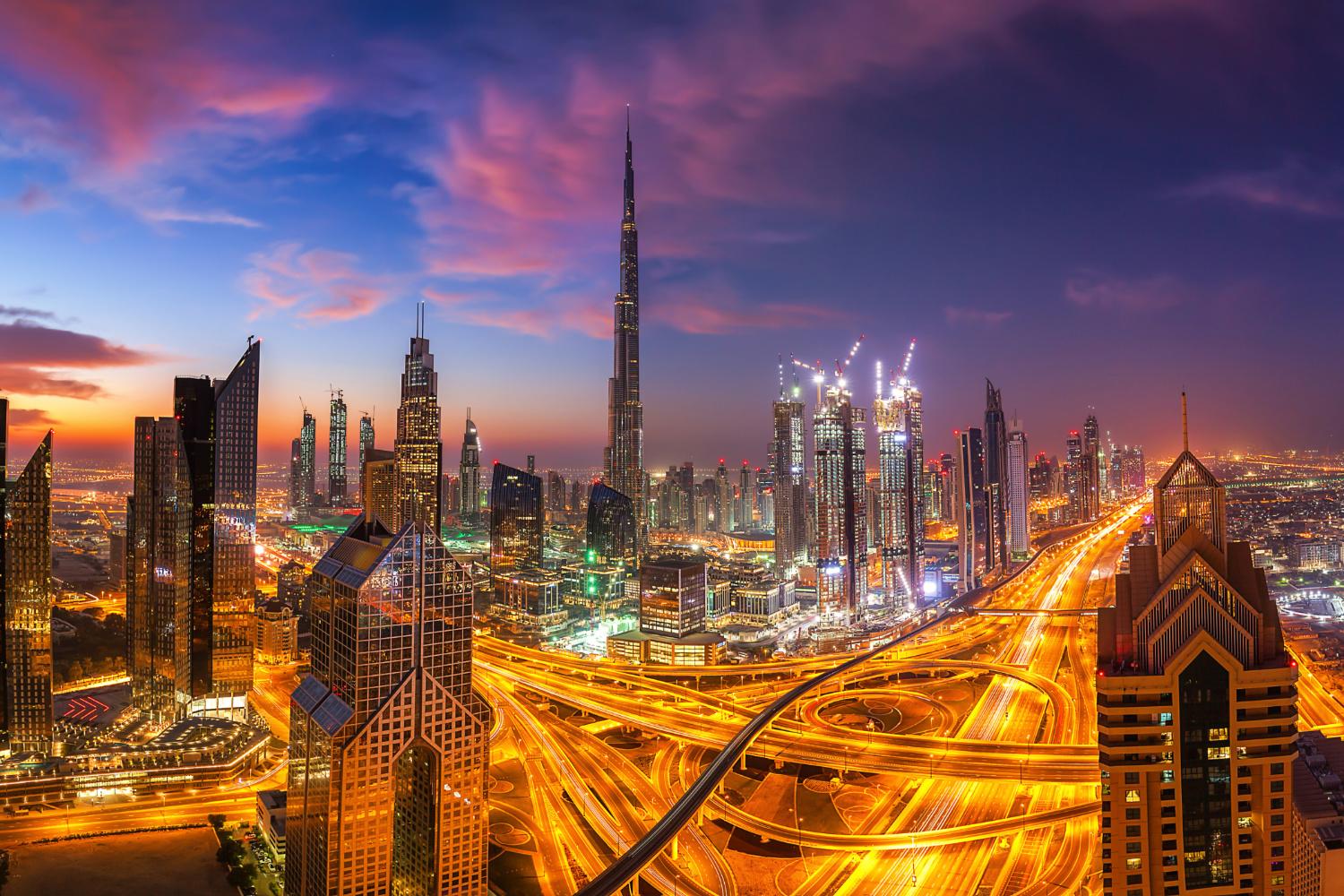 26 Free Things To Do In Dubai
If you're still in shock and curious about the things you can enjoy without spending any money, here's a simple list of 26 free activities in Dubai that will make you feel luxurious without costing a dime
---
1. Free Experience Of Dubai's Culture And Heritage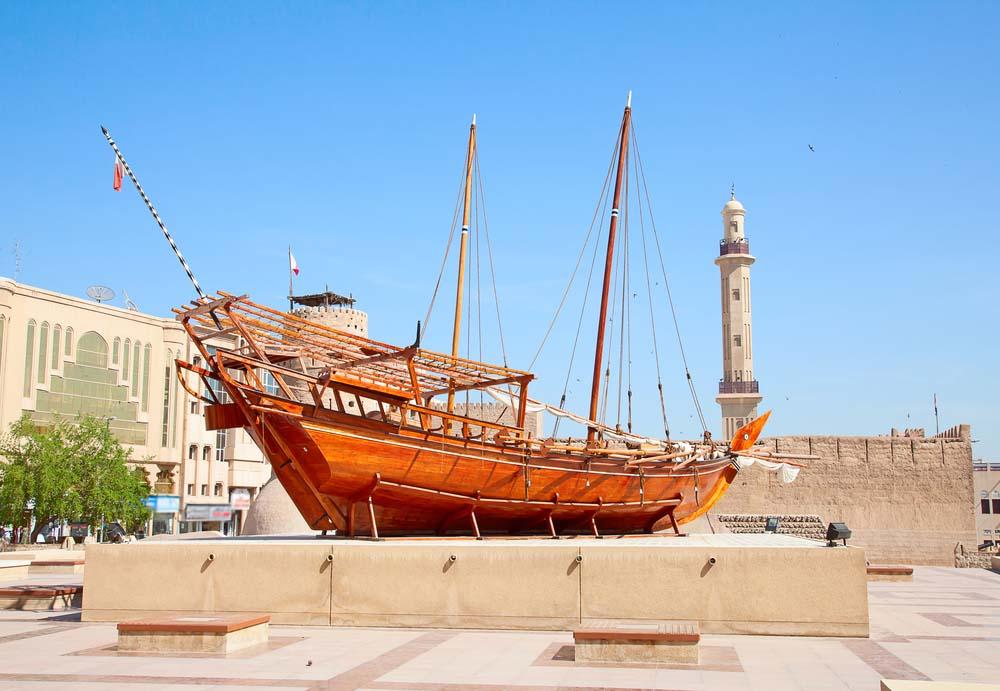 Al Shindagha is one of the top free places to visit in Dubai. It offers a chance to explore Dubai's culture and heritage through exhibits showcasing potters, weavers, and other traditional crafts. You can also witness demonstrations of pearl diving, making it one of the best free activities in Dubai.
Location: Al Shindagha Area, near the mouth of Dubai Creek
Timings: Saturday – Thursday 08:30 am – 10:00 pm; Fridays 3:30 pm – 10:00 pm
---
2. Free Entry At Camel Museum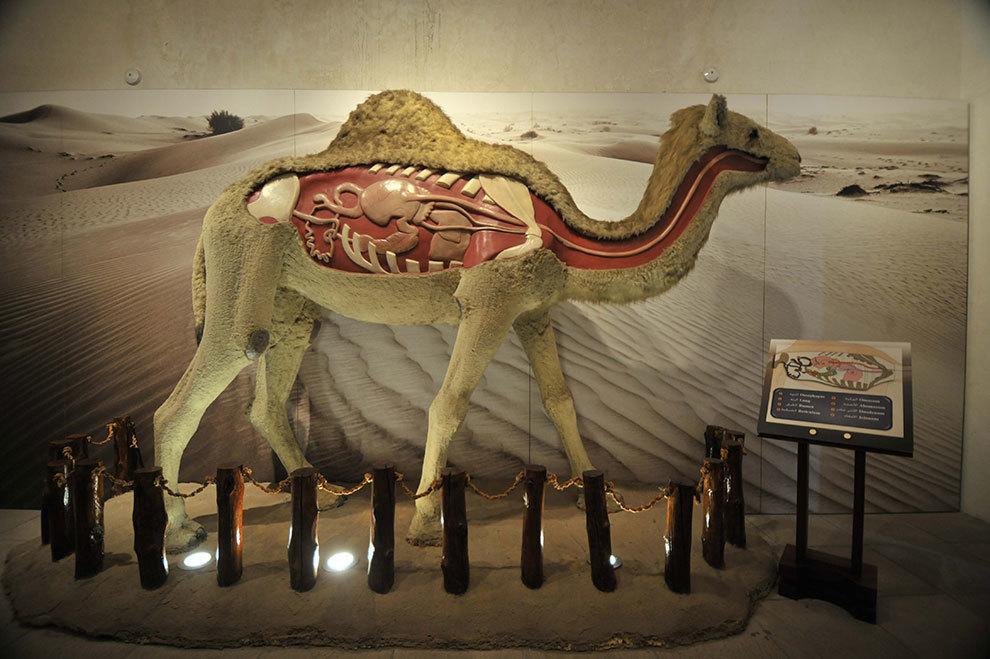 In the Al Shindagha Area of Dubai, you can visit the Camel Museum for free. It's a great place to learn about the history of camels in the UAE, the connection between camels and Arabian people, camel racing, and even the anatomy of camels. The museum also has an auditorium where you can attend presentations. It's one of the top free attractions in Dubai
Location: Al Shindagha Heritage Village
Timings: Sunday – Thursday; 8:00 am – 2:00 pm
---
3. Free Yoga Classes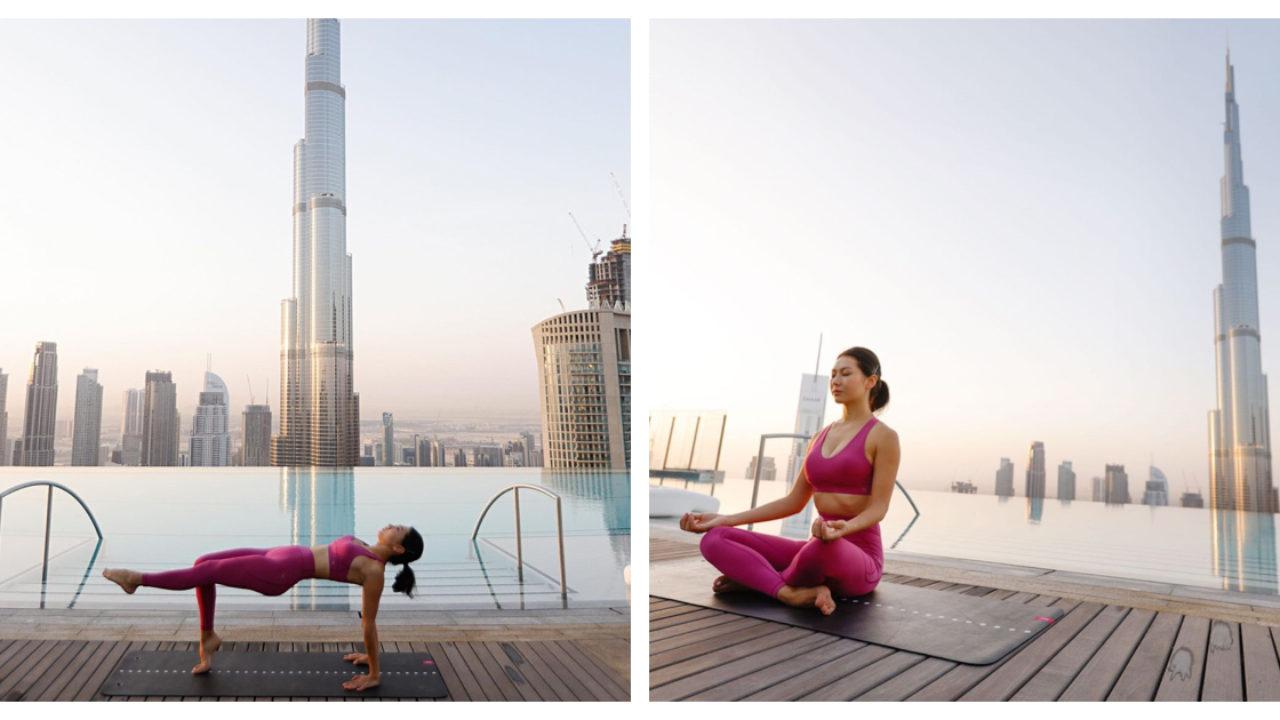 Dubai offers many affordable activities for fitness enthusiasts. However, the most excellent option is the free yoga classes offered by Friends Of Yoga. These classes last for an hour and are available at five different locations throughout the city. They are a great way to maintain your fitness routine while enjoying your trip to Dubai.
Location: Deira Creek, BurDubai Creek, Zabeel Park, JLT Park, and Internet City
Timings: 5:30 am – 6:30 am, 6:30 pm – 7:30 pm; Daily
---
4. Free Movie Under The Stars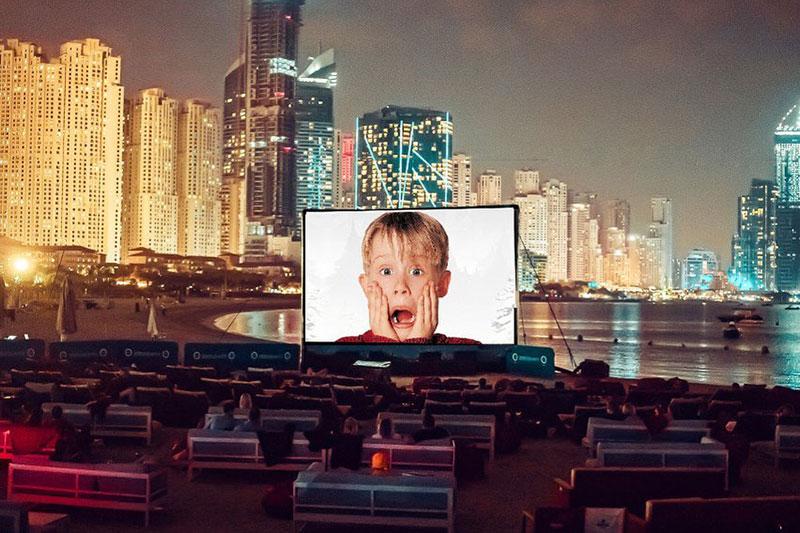 Do you want to go out on a Sunday evening in Dubai to watch a movie? Well, maybe not. But if it's free and you can watch it outside under the stars, it's definitely something every visitor should try.
Location: Pyramids Rooftop Complex in Wafi complex
Timings: Sundays; 8:30 pm onwards
---
5. Free View Of Dubai Aquarium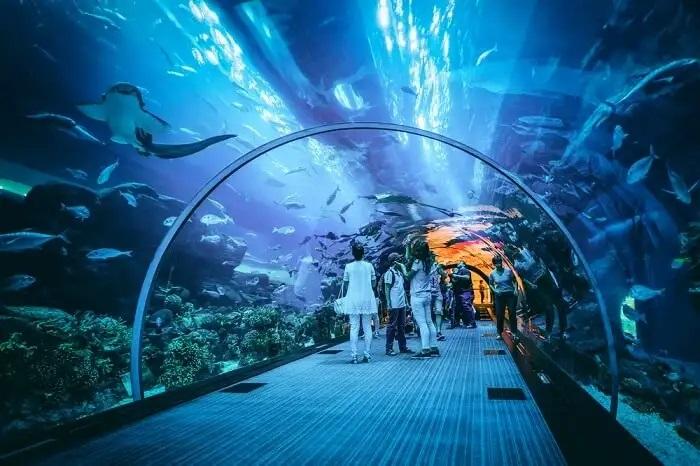 Why pay 70 Dirhams to enter the aquarium when you can see the main tank for free from outside the entrance at Dubai Mall! The aquarium has the world's biggest acrylic panel and it's one of the top free attractions to check out in Dubai
Location: Outside Dubai Aquarium
Timings: 24 hours open
---
6. Free View Of The Dubai Fountains Display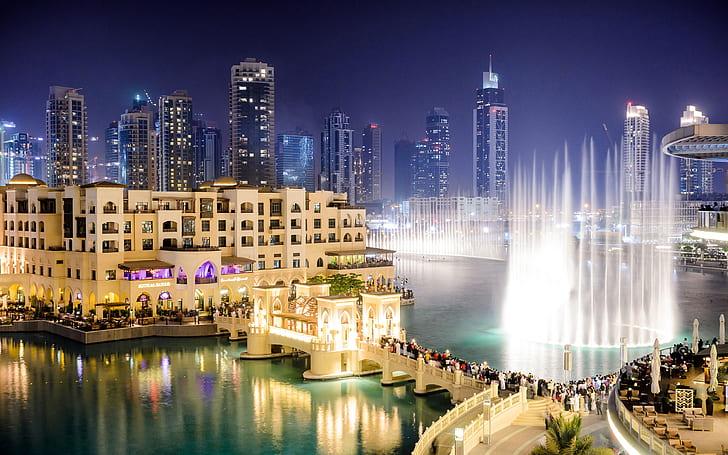 Watching the mesmerizing fountain show outside Dubai Mall is one of the best free activities to do in Dubai. The fountains dance gracefully in perfect harmony with a delightful musical soundtrack
Location: Outside Dubai Mall
Timings: 3 – 4 minutes; every 30 minutes
---
7. Free Entry To The Jumeirah Beach Corniche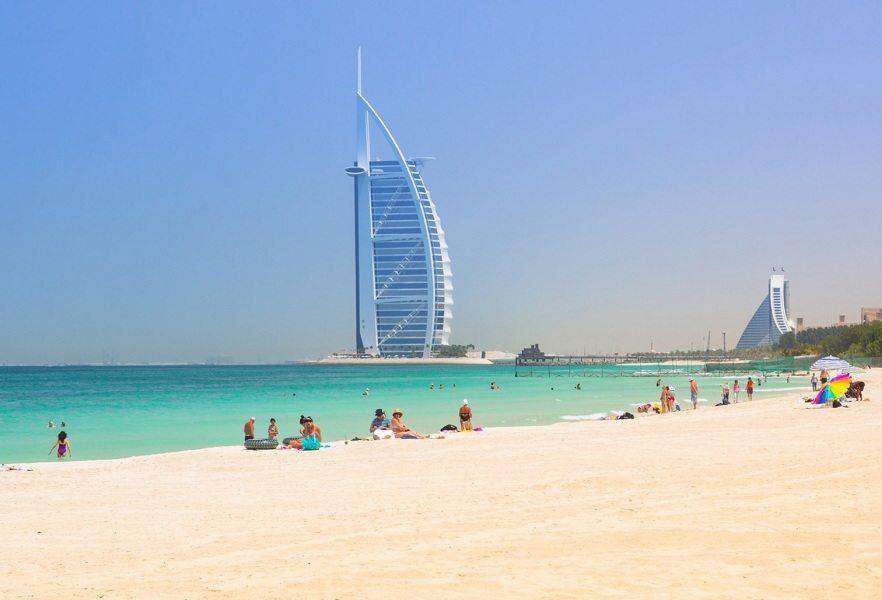 The Jumeirah Beach Corniche is a new addition to the list of free tourist spots in Dubai. It has a beautiful 800-meter-long beach with a jogging track, showers, places for kids to play, and shaded areas for picnics. This corniche stretches for 14 kilometers, starting from Dubai Marine Beach Resort and going all the way to the Burj Al Arab Hotel.
Location: Next to the Dubai Marine Beach Resort
Timings: 7.30am to 10.00pm
---
8. Free Wandering Through The Old-Style Gold And Spice Souks

The lively ancient marketplace in Dubai's Deira district is a favorite free attraction. This old market is renowned for its dazzling gold items, a wide variety of spices, unique frankincense, and beautiful pashmina shawls. Although you can't get these items for free, exploring the market itself doesn't require any payment.
Location: Northern side of the Deira Creek near the Ras Metro Station 1
---
9. Free Car Gazing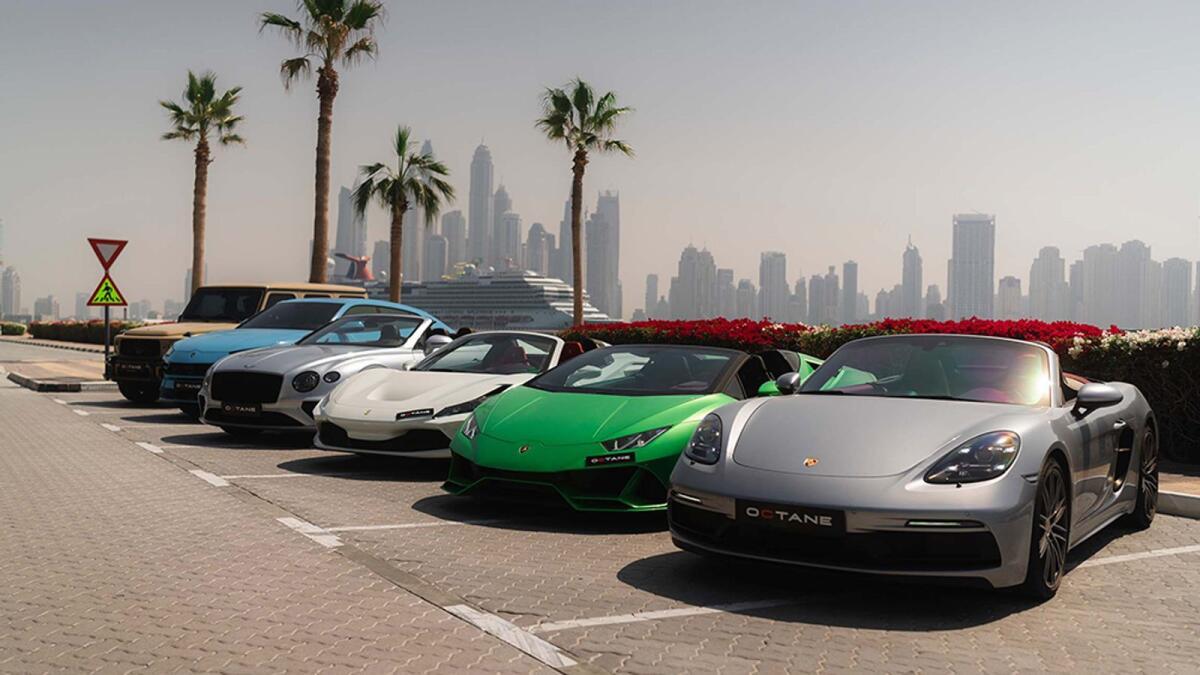 If you don't want to spend money to go to car museums but still want to see the coolest cars in town, then you should go to The Walk at Jumeirah Beach Residence. It's a great place in Dubai where local people proudly display their expensive cars. This waterfront promenade is lined with restaurants and is one of the best free places to visit if you want to see amazing cars.
Location: Along The Walk at Jumeirah Beach Residence
Timings: Evenings; especially on Saturday nights
---
10. Free Pehlwani Wrestling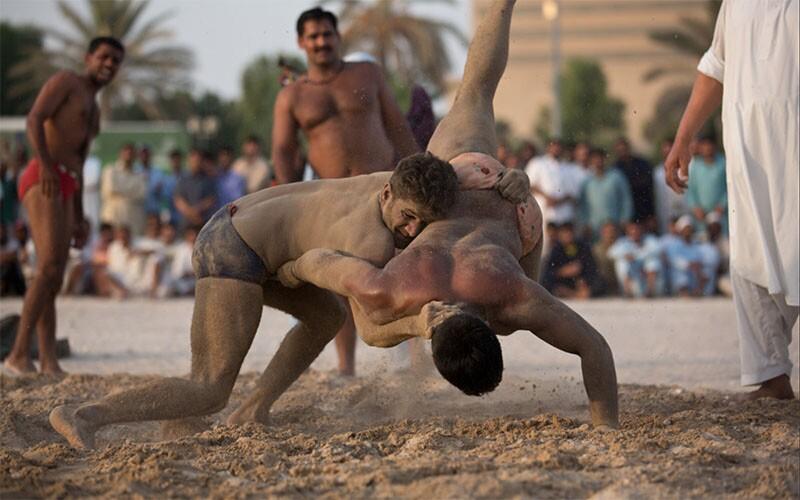 One of the top free activities in Dubai is watching the local wrestling matches. Every Friday, many hardworking men from India, Pakistan, and Bangladesh come together to watch these courageous wrestlers compete for honor and victory.
Location: Deira (sandlot behind the fish market)
Timings: Fridays; 5:00 pm onwards
---
11. Free Dance To The Peppy Numbers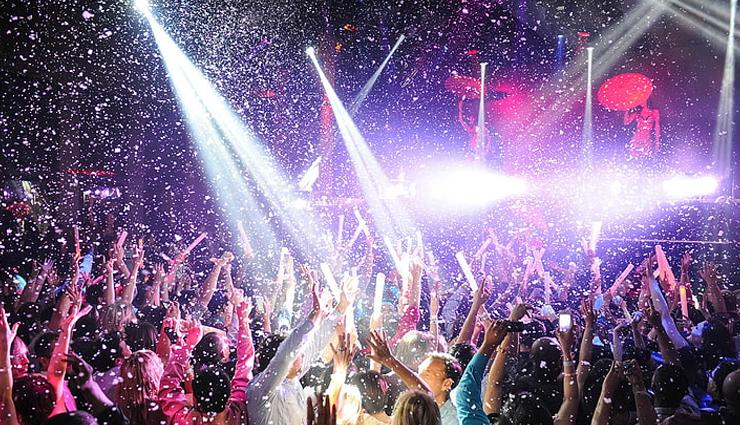 Societe Dubai is a trendy nightclub with a unique style featuring worn-out yet fashionable surroundings, comfortable leather sofas, and large lampshades. If you visit this newly-opened club on a Friday night, you can groove to the greatest hits of the '80s and '90s. And the best part? You don't have to pay anything to get in!
Location: Societe Dubai, Marina Byblos Hotel, Dubai Marina
---
12. Free Visit To St. Mary's Catholic Church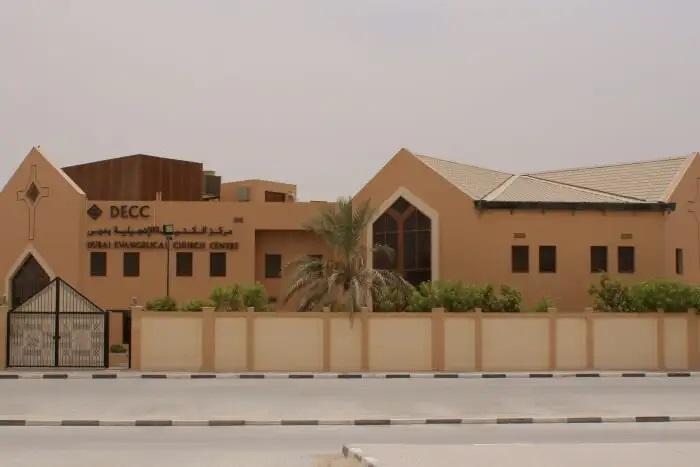 St. Mary's Catholic Church was established in 1967 and is one of the oldest churches in Dubai. It is situated in the center of Dubai and has been welcoming and serving generations of Catholics from different backgrounds. In August, the Catechism Office holds registration for the new Catechetical Year, where you can enroll, renew your membership, and collect books. This happens every Friday.
Location: 247 Oud Metha Rd – Dubai – United Arab Emirates
Timings: 5.00am to 9.30pm
---
13. Seek Blessings At Emirates Baptist Church International For Free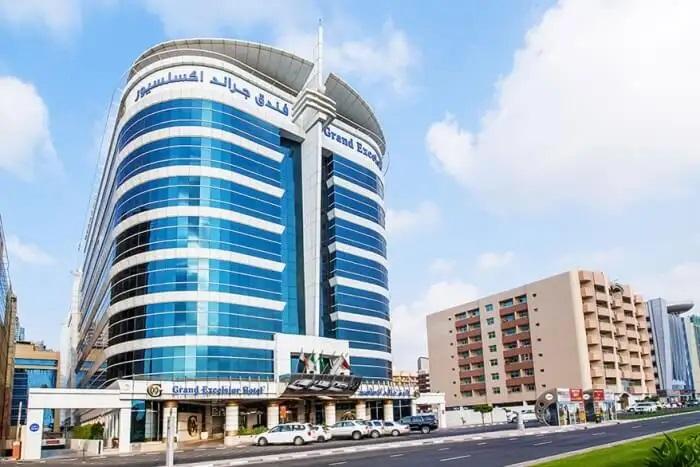 The group of people who attend EBCI is made up of many different nationalities. They include families, children of all ages, young people, and single individuals. Although they have chosen to go to a Baptist church, they come from various religious backgrounds in their home countries. Since all the members and attendees are foreigners living in the country, it's because they have jobs here.
Location: 7 69 A St – Dubai – United Arab Emirates, Grand Excelsior Hotel
---
14. Pray At Pentecostal Church For Free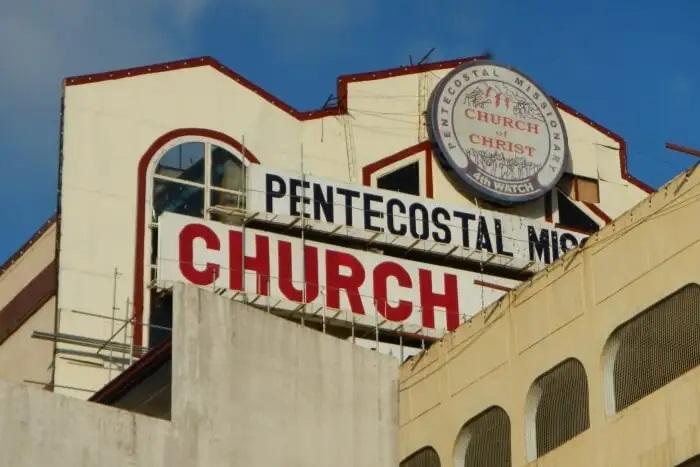 The Pentecoastal Church in Dubai is one of the largest churches in the city and it's also known for its stunning beauty. People from different faiths come together here. It used to be called the King's Revival Church International and they have sermons regularly. Many amazing things have happened there too. If you visit the church, you can experience positive energy, connect with your soul, and feel refreshed.
Location: Al Barsha
---
15. Meet The Holy Father At United Christian Church For Free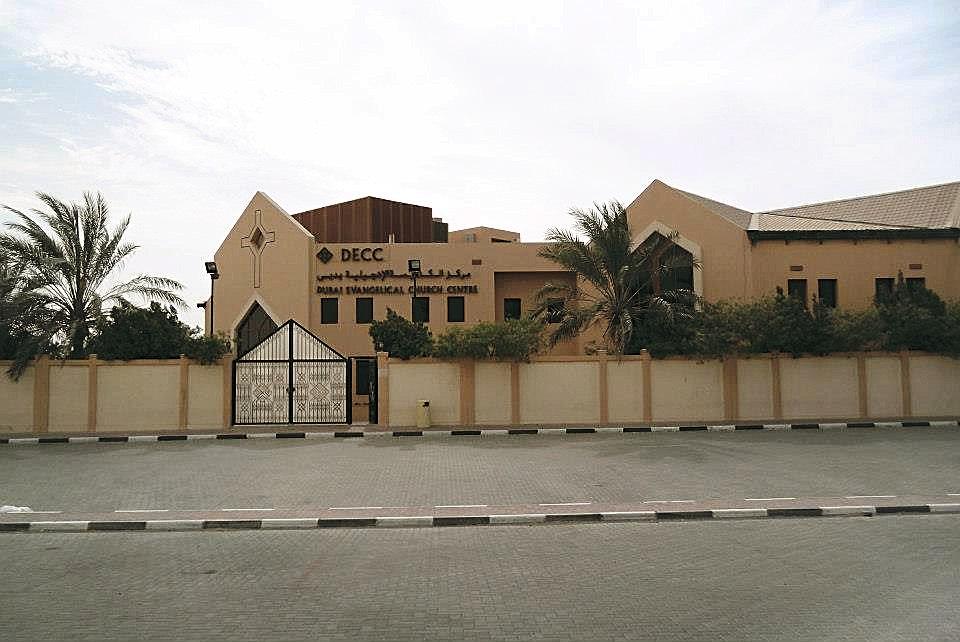 The United Christian Church is a small group of Christians who follow the teachings of Martin Boehm and Philip William Otterbein from the Radical Pietistic movement. Sometimes people mistake this denomination for other churches with similar names. The United Christian Church was formed when some people left the Church of the United Brethren in Christ because they had different beliefs about certain aspects of their faith. It's also worth mentioning that it's a great place to visit in Dubai without having to pay any fees.
Location: Dubai Evangelical Church Center – Dubai – United Arab Emirates
---
16. Pray At Grand Mosque For Free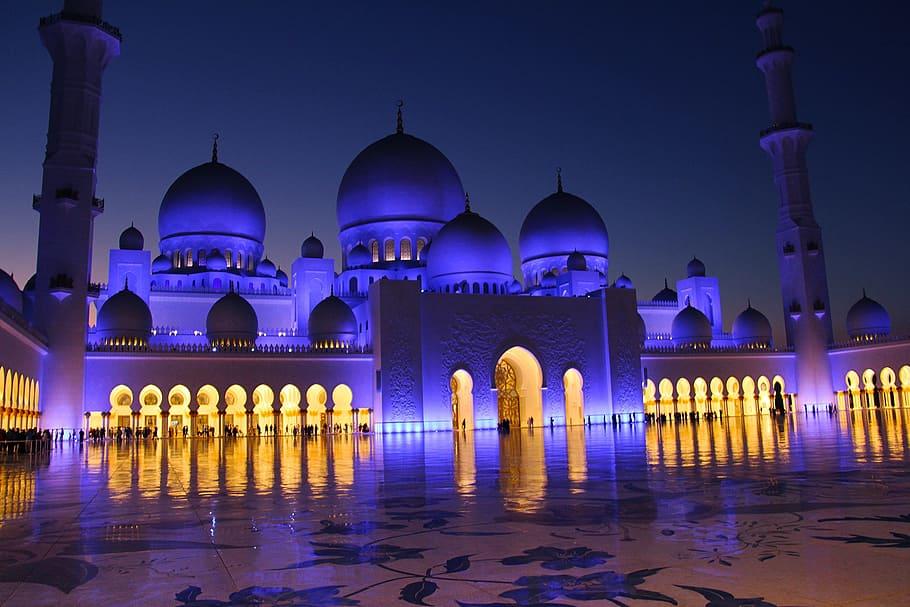 The Grand Mosque in Dubai represents the beautiful Islamic architecture and is a symbol of Dubai's rich cultural and religious history. The entrance facade is adorned with verses from the Quran, and it boasts the tallest Minaret in the city. Inside, you can admire small and large domes and experience the authentic Islamic interiors, which give you a firsthand glimpse into Islamic traditions and culture. The mosque exudes a peaceful and spiritual atmosphere, making it a charming place of worship.
Location: Opposite Dubai Museum, Near Rulers Court Office – Ali Bin Abi Taleb St – Dubai – United Arab Emirates
---
17. Take A Selfie Against Burj Khalifa For Free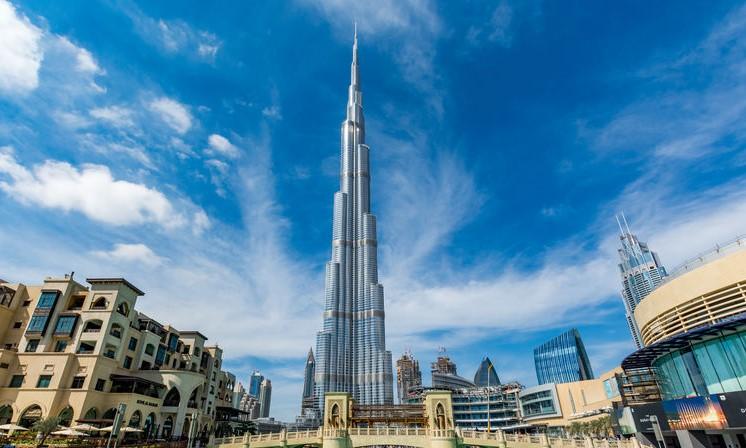 The Burj Khalifa is the tallest building in the world and it's an amazing example of modern architecture and engineering. It's also a testament to incredible imagination and skillful construction. With 160 floors, this incredible monument offers breathtaking 360-degree views of Dubai from high above. But that's not all! At the bottom of the building, you'll find a bustling hub of restaurants and entertainment. And the best part? You can visit this famous Dubai attraction for free!
Location: 1 Sheikh Mohammed bin Rashid Blvd – Dubai – United Arab Emirates
Timings: Open 24 hours
---
18. Visit Burj Nahar For Free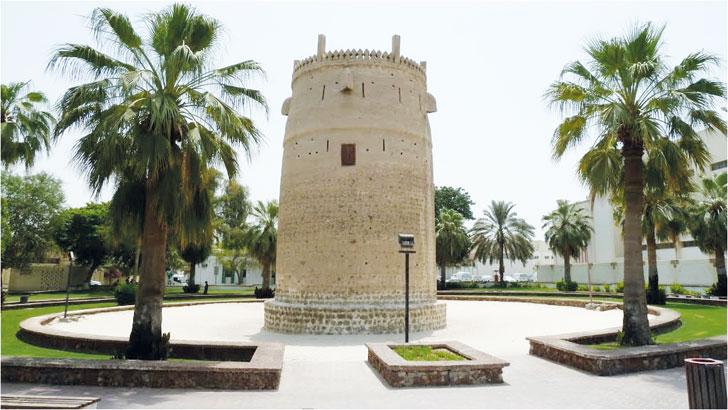 Burj Nahar, constructed in 1870, consists of three watchtowers that were built to safeguard the old city from invaders. This monument, made from mud and coral-stone, holds significant historical value. Situated on the outskirts of Deira, the monument has been fully restored and is now surrounded by beautiful gardens, making it a favorite destination for tourists from around the world.
---
19. Climb Burj Al Arab Jumeirah For Free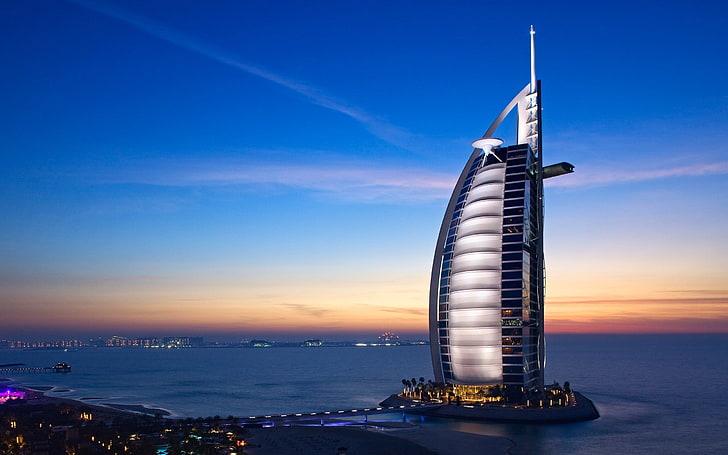 Hotel Burj Al Arab Jumeirah is a famous Dubai landmark. It stands connected to the shore by a bridge and is known for its unique sail-like shape. This modern marvel is the third tallest hotel globally. Inside, you'll find the most luxurious and extravagant interiors. The hotel is built on an island made by humans and its distinctive design has made it one of the most expensive hotels in the world.
Location: Jumeirah St – Dubai – United Arab Emirates
---
20. Visit Infinity Tower For Free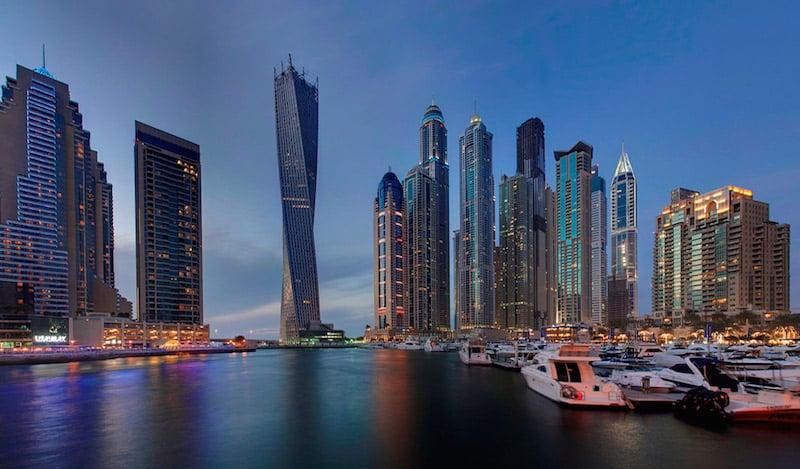 Infinity Tower, also called Cayan Tower, is a modern and extraordinary architectural wonder in Dubai. It got its name because it took the idea of "twisting" quite literally. This luxurious residential building has become one of Dubai's most popular landmarks, with its dynamic and twisting shape that rotates 90 degrees as it rises. It breaks away from the traditional architectural styles commonly seen in the city. The design of this futuristic tower is so unique that it leaves almost everyone who sees it in awe. That's why we highly recommend adding it to your list of free places to visit in Dubai.
Location: 1202, Al Barsha Heights, Teacom, Dubai Marina – Dubai – United Arab Emirates
---
21. Pray At Jumeirah Mosque For Free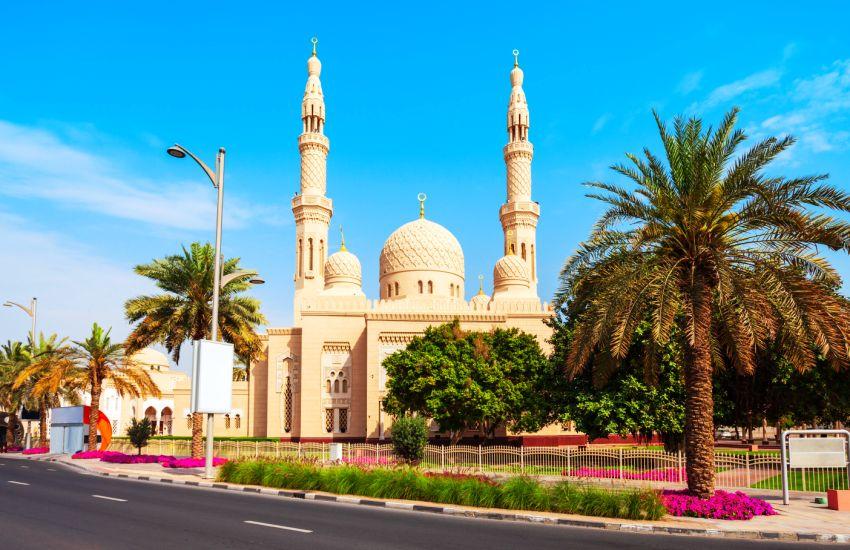 The Jumeirah Mosque is considered one of the most stunning mosques in the city. It is built entirely with beautiful white stones and offers a peaceful setting to learn about the Islamic religion. Following the welcoming policy of 'Open Doors. Open Minds', people of all faiths are invited to visit the mosque. Local representatives provide guided tours and gladly share knowledge about their religion and traditions with visitors.
Location: Dubai – United Arab Emirates
---
22. Play Watersports At Kite Beach For Free
The Kite Beach is loved by both tourists and locals. It is located at the junction of Al Manara Road and its name reflects the fun activities you can enjoy there. The beach offers a variety of water sports, especially kitesurfing, which attracts many tourists throughout the year. The soft, white sand is beautiful and will bring you joy. Additionally, you can see the iconic Burj-Al-Arab clearly from the beach.
Location: Kite Beach – Dubai – United Arab Emirates
Timings: 10.00am to 10.00pm (Sunday to Wednesday) and 10.00am to 12.00am (Thursday to Saturday)
Ideal for: Friends, Family, Kids
---
23. Visit Coffee Museum For Free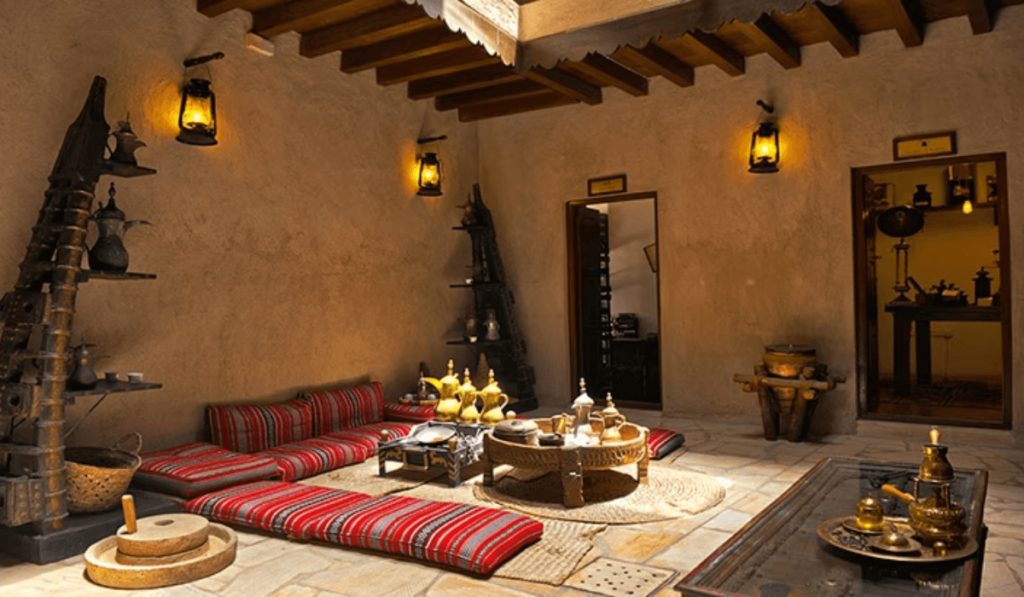 If you really love coffee, you should definitely check out this amazing coffee shop in Dubai. It's not just a regular coffee shop, it's like a coffee wonderland! And the best part is, it's completely free to enter. Once you step inside, you'll be transported into a world dedicated to coffee. They have a museum where you can learn all about the history of coffee and see all the different types of coffee in existence. It's one of the top things you can do for free in Dubai. You'll also find interesting artifacts related to coffee, like books and more. This place is a must-visit if you're a coffee enthusiast and it won't cost you a dime!
Location: Villa 44, Al Fahidi Historical Neighborhood, Bastakiya – Dubai – United Arab Emirates
Timings: 9am – 5pm
---
24. Stroll At Alserkal Avenue For Free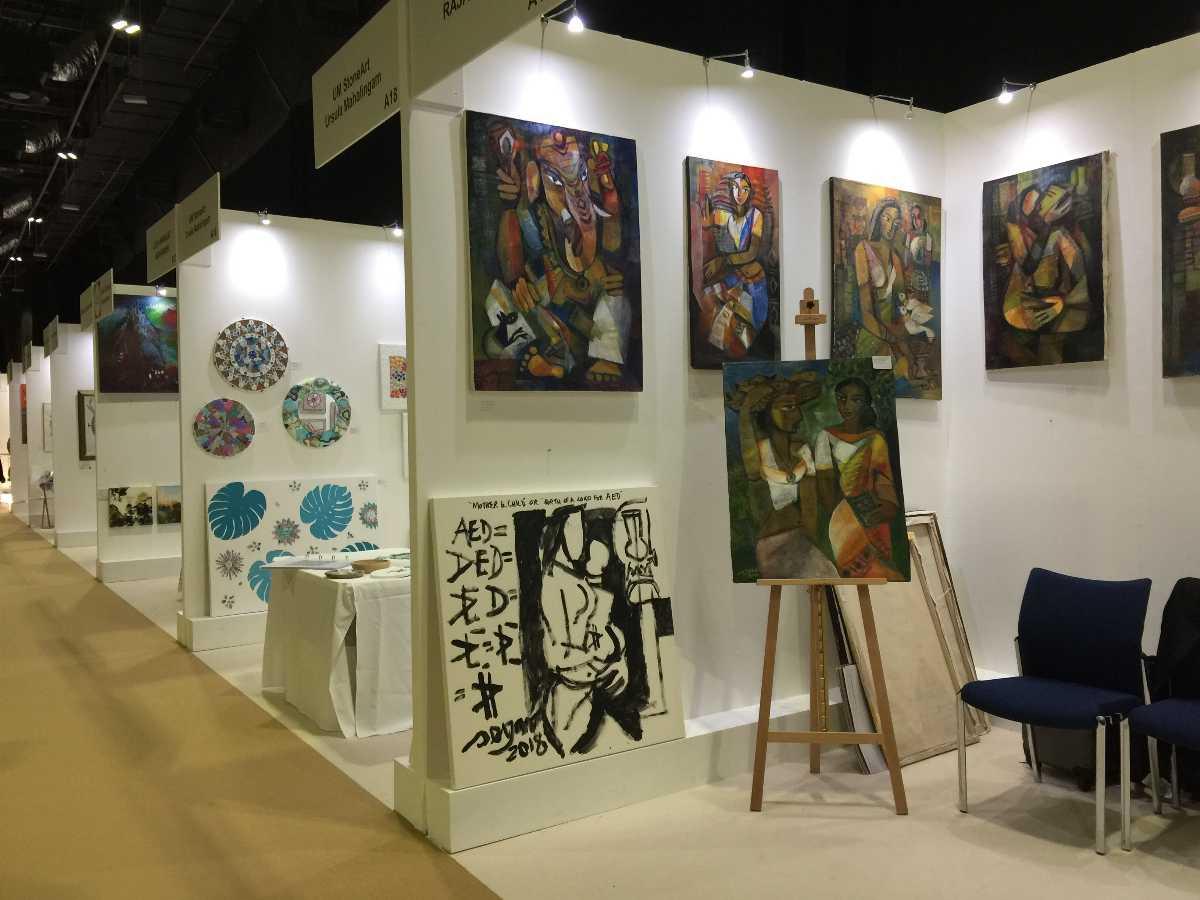 Dubai offers many free attractions, and one of the most famous spots is Alserkal Avenue. It's a great place to visit without spending any money, and you'll find a variety of interesting places there, such as galleries and pop-up shops. One particularly famous spot is the Al Quoz gallery, which displays special paintings and other cultural artifacts that will captivate art enthusiasts. While exploring Alserkal Avenue, you can also relax and enjoy a cup of coffee at one of the coffee shops. It's definitely one of the best free activities to do in Dubai.
Location: 17th St – Dubai – United Arab Emirates
Timings: 10am – 7pm
---
25. Watch Flamingos For Free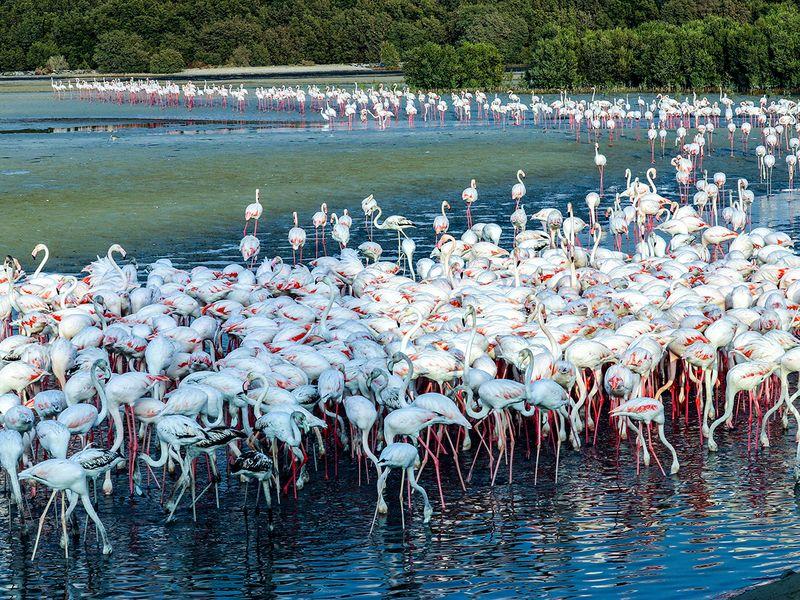 Seeing the pink flamingos in Dubai is an amazing free activity that you can enjoy. The great thing is that it doesn't cost anything. You can find plenty of flamingos near Ras Al Khor road in Dubai. If you want to get a closer look at them, you can visit the Ras Al Khor wildlife sanctuary. The best part is that there's no fee to enter. Inside, there are special huts where you can use binoculars to observe the stunning birds. This is a fantastic free activity to do in Dubai, especially if you have kids!
Location: Oud Metha Oud Metha Rd, Dubai, United Arab Emirates
Timings: 7:30am – 5:30pm
---
26. Ride An Abra Boat For Free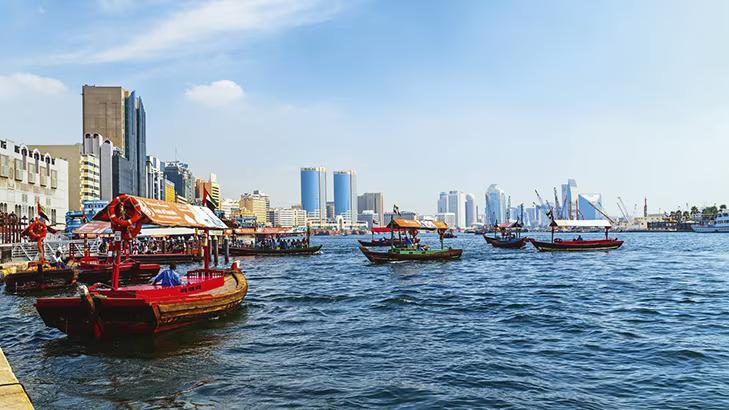 If you want to have fun in Dubai without spending too much money, you can try taking a ride on an abra boat at Dubai Creek. Abra boats are small wooden boats that offer affordable tours. You can catch a boat from either Dubai Old Souq or Dubai Gold Souq and enjoy a scenic ride while taking in the beautiful views of the creek area