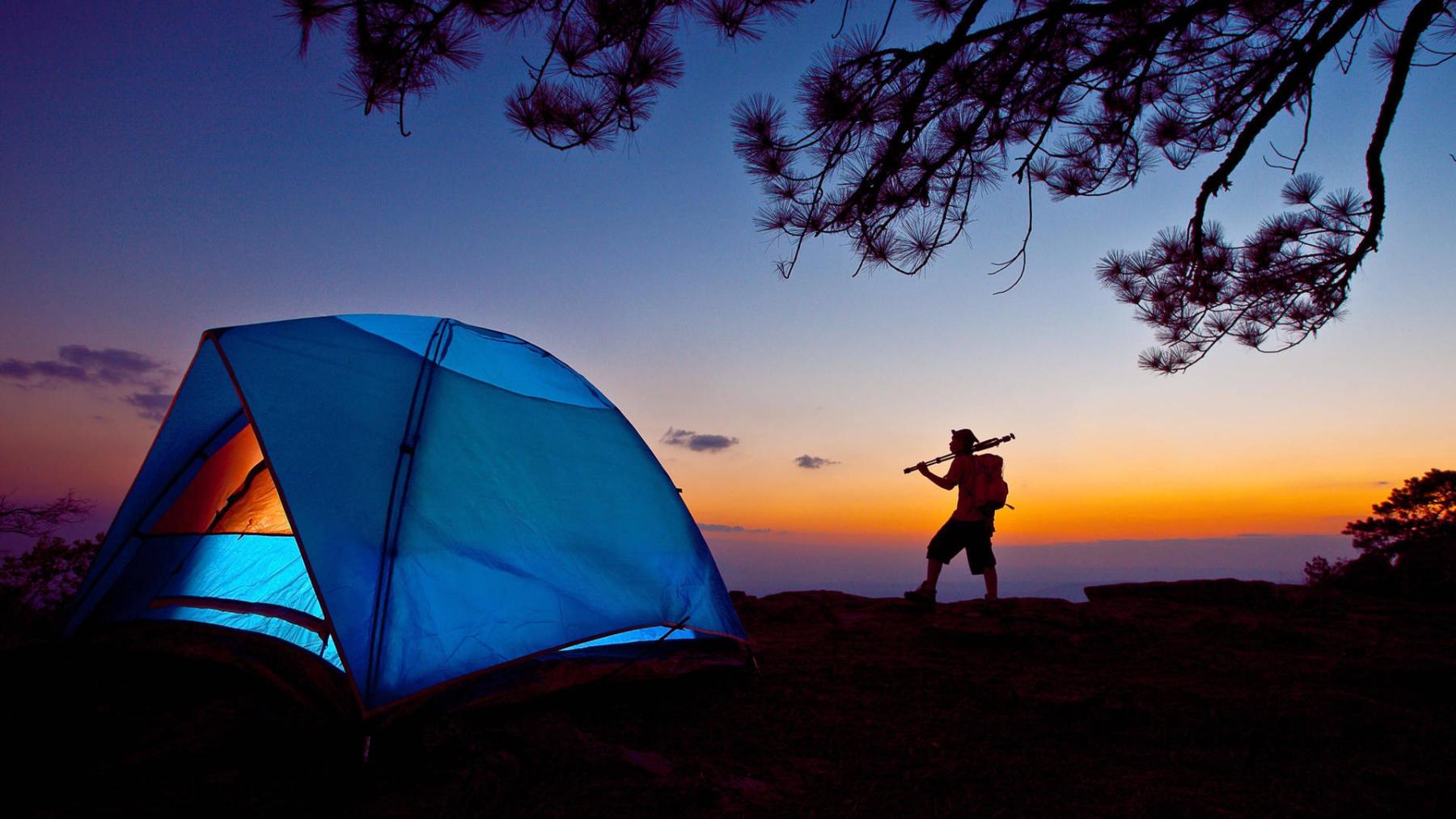 Camping is a low-cost form of therapy that allows you to cleanse your soul while immersing yourself in the beauty of nature. It offers an amazing escape from everyday life and the best camping spots in India provide captivating experiences. Everyone dreams of spending nights under a starry sky and being embraced by the wonders of the natural world.
India has a wide array of camping destinations such as Spiti Valley, Kullu, Goa, Ladakh, Rishikesh, Pushkar, Sonmarg, and Sikkim. These places offer numerous options for camping, whether you're going alone or with a companion. Expect an adventurous journey filled with unforgettable memories. We have put together a list of the best camping spots in India to assist you in planning your upcoming trip.
6 Best Camping Places In India
If you're ready for some exciting adventures, take a look at the list of camping destinations in India and organize a trip to the place that connects with you the most.
1. Rishikesh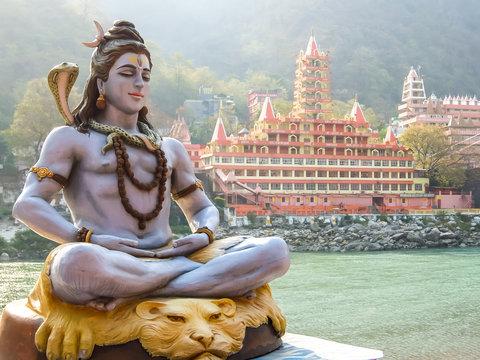 Situated in the foothills of the Himalayas and alongside the sacred Ganga River, Rishikesh is a place of absolute tranquility. It is widely recognized as the Yoga capital of the world and attracts both adventure enthusiasts and peace-seekers. Whether you're seeking an affordable camp or a luxurious one, located near the river beaches or amidst the lush green forest, you can expect an extraordinary camping experience.
The camps in Rishikesh are highly secure and provide all the necessary facilities, including meals. In terms of outdoor activities, Rishikesh offers a wide array of options. Apart from camping, you can also engage in thrilling adventures such as river rafting, trekking, rock climbing, and paragliding. Shivpuri, a location approximately 15 km from Rishikesh, is home to numerous campsites that offer stunning surroundings and essential amenities.
Camping sites: Sompho Forest Camp, Cradle of Life Camp, Camp Aspen Rishikesh
Approximate cost: ₹1,000
Best time for camping: March to November
---
2. Tso Moriri, Ladakh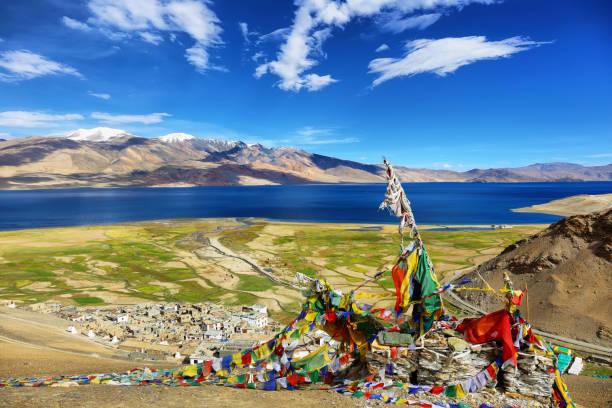 Tso Moriri is a stunning lake located in Ruoshu Valley in Leh, sitting at a breathtaking height of 13,123 ft. It is one of the highest lakes in the world and is considered one of the best camping spots in India. The lake attracts a diverse range of birds and animals, including marmots, Tibetan Wolf, bar-headed geese, chukor partridge, Himalayan griffin vultures, and more. Since the lake is close to the Line of Actual Control (LAC), you need an Inner Line Permit to enter the area.
During the winter months from January to March, Tso Moriri remains frozen due to extremely cold weather. However, as April approaches, the ice begins to melt, and by May, the lake is in its full glory. The period from May to September is the peak season, offering an exciting camping experience. You can enjoy staying in tents, witnessing breathtaking sunrises, and even trekking to nearby places. There are plenty of options for you to have a wonderful time.
Camping sites: Tsomoriri Camps and Resort, Nomadic Life Camp, Golden Mark Camps
Approximate cost: ₹4,500
Best time for camping: May to September
---
3. Spiti Valley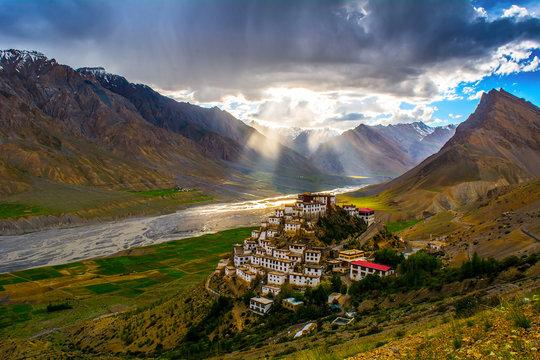 Located in the Keylong district of Himachal Pradesh, Spiti Valley is a beautiful mountain valley with a cold desert landscape that exudes an unspoiled allure. This destination is blessed with stunning lakes, verdant valleys, serene monasteries, and breathtaking views that are truly remarkable. The valley is situated along the route from Manali, passing through Rohtang Pass.
Chandratal Lake and Kaza are recognized as the primary camping sites within the valley. Whether you're traveling alone or with a group, engaging in activities like bonfires, stargazing, and trekking are highly recommended experiences in Spiti. This is why it is considered one of the finest places for nighttime camping in India.
Camping sites: Sangla, Rakcham, Chitkul, Nako, Tabo, Chandratal, Batal
Approximate cost: ₹1,500
Best time for camping: March to June
---
4. Goa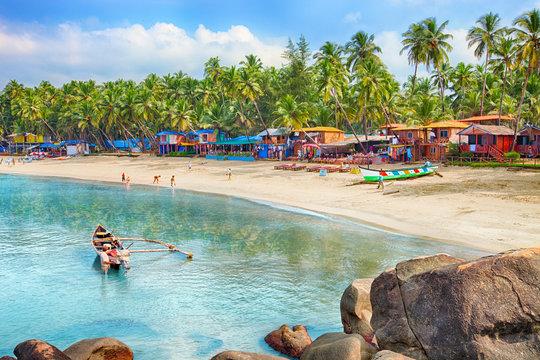 Goa is a top choice for travelers who love to explore different places because of its amazing beaches, luxurious cruises, vibrant nightlife, and relaxed atmosphere. But there's more to Goa than all of this. Camping in Goa is an experience that you shouldn't miss out on. While there are many popular camping spots like Cola Beach, Goa Velha, Mandrem, Talpona Beach, and Calangute, Anjuna beach is a standout location.
When you go camping in Goa, you get to enjoy the unique hippy culture, breathtaking views of the sunrise and sunset, beach parties, and cozy bonfire nights with music. These elements make your camping experience in Goa even more enjoyable. So, if you're looking for great places to go camping in India, Goa is definitely your best choice.
Camping sites: Goa Velha, Madrem, Cola Beach, Anjuna Beach
Approximate cost: ₹1,500
Best time for camping: January to April and September to December
---
5. Jaisalmer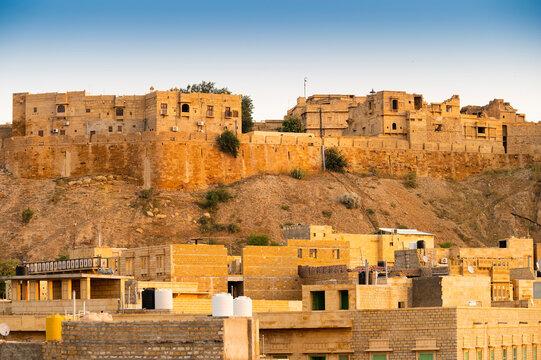 Located in the center of the Thar Desert, Jaisalmer is a fantastic place for camping in India. Whether you prefer basic tents or extravagant desert camps, there are numerous options available to enhance your camping experience. The most popular sand dunes, Sam and Khuri, host the majority of the campsites.
While surrounded by the magnificent golden sand dunes, you can partake in thrilling activities like jeep safaris, camel rides, and dune bashing, which are unique to Jaisalmer. The campsites offer a range of comforts and entertainment, including cultural music and dance performances, as well as delicious food. It is advisable to plan your camping trip during the winter season, when the temperatures range from 10 to 27 degrees Celsius, as Jaisalmer tends to have extremely hot summers.
Camping sites: Rajputana Desert Camp, The Mama's Resort & Camp, Pal Rajah Resort, Damodara Desert Camp,
Approximate cost: ₹2,000
Best time for camping: October and March
---
6. Rann of Kutch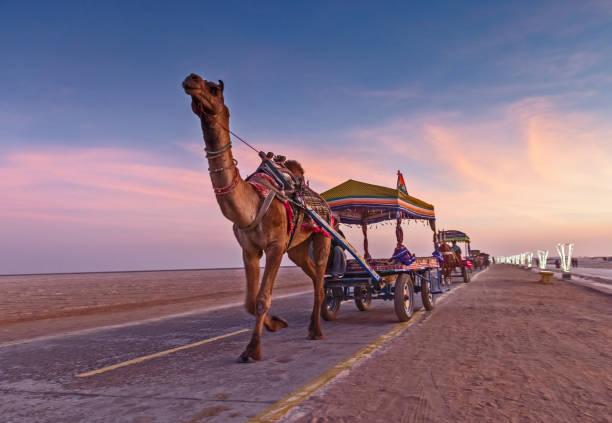 The Rann of Kutch is a famous salt desert located in the Thar Desert. During the winter months, it becomes alive with the celebration of Rann Utsav. This festival, known as the White Desert Festival, is filled with dance, music, culture, and a lot of natural beauty that you can enjoy from comfortable camps.
If you want to have the best experience, it's recommended to plan your visit during the full moon nights. There are various camps available to accommodate different types of travelers, ranging from basic non-AC tents to luxurious AC tents.
Camping sites: White Rann Camp, Rann Utsav Camp, Wildlife Camp at Infinity Rann of Kutch
Approximate cost: ₹6600
Best time for camping: November to February