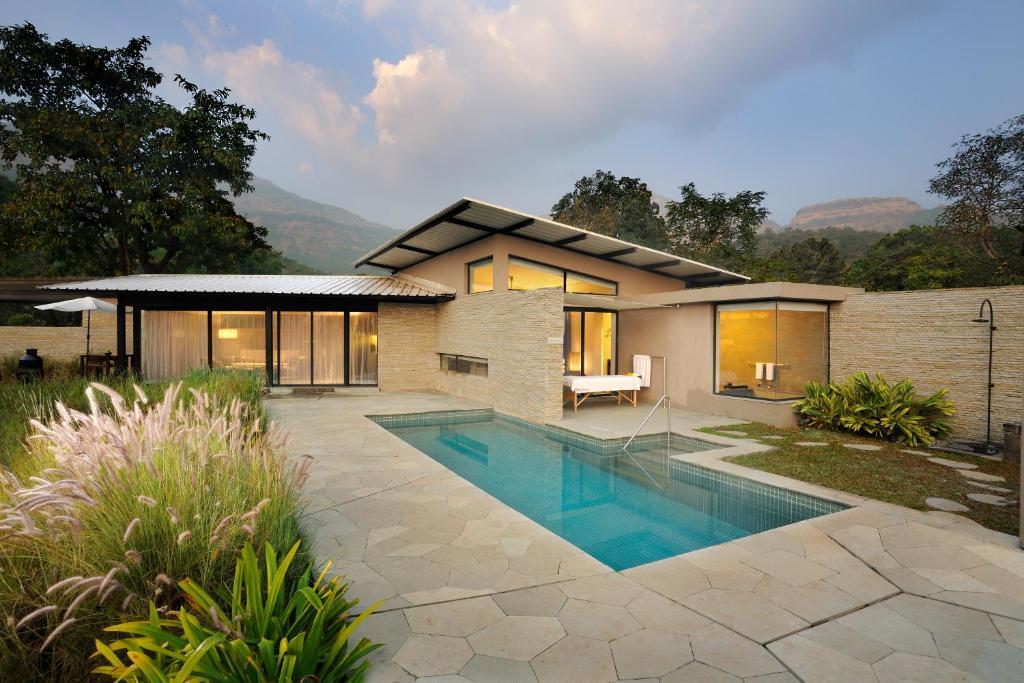 India's health and wellness industry has experienced an impressive expansion in recent years, with numerous high-end destination spas and resort spas located throughout the country. These are best luxury spas in india scattered , including in the mountainous Himalayas and in Kerala, where Ayurvedic practices are rooted.
In addition to traditional skin treatments and massages, the spas in India have undergone significant evolution and now provide a wide range of different therapies, such as reflexology, hydrotherapy, aromatherapy, and meditation. As a result, guests can simply relax and indulge in a pampering experience.
Here is the list of the Top 9 Best Luxury Spa in India for Wellness:
Ananda In the Himalayas, Rishikesh, Uttarakhand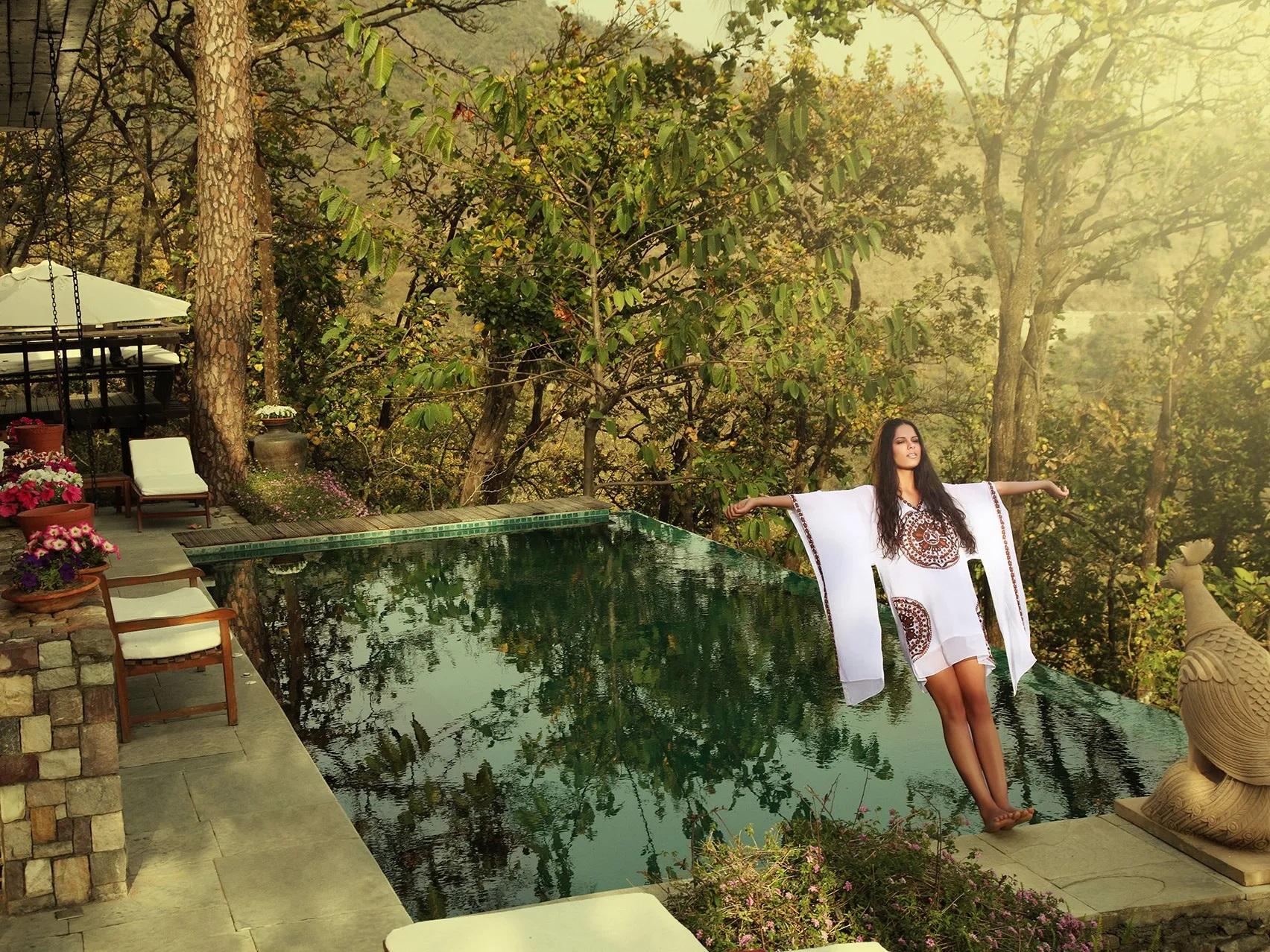 Ananda In the Himalayas is the best place to visit in India, known for its exceptional offerings and serene Himalayan setting. It is situated on the grounds of a former Maharaja's palace estate, providing a luxurious and regal ambiance. The spa's services are focused on traditional Indian practices of Ayurveda, yoga, and meditation, all of which are designed to promote holistic well-being. A spa boutique on-site offers a wide range of products, including music and organic food. The resort has a minimum stay requirement of three nights.
Located at The Palace Estate, Narendra Nagar Dist. Tehri-Garhwal, Uttarakhand, Ananda In the Himalayas is a top-notch destination for those seeking relaxation and rejuvenation.
What's Good: Among its many packages, the five-night Holistic Detox program is particularly appealing, as it provides an introduction to Ayurveda sessions and a cleansing therapy. Alternatively, the Stress Management program, which includes personalized yoga and meditation sessions, is an excellent choice for those seeking a longer stay.
---
Vivanta by Taj Bekal, Kerala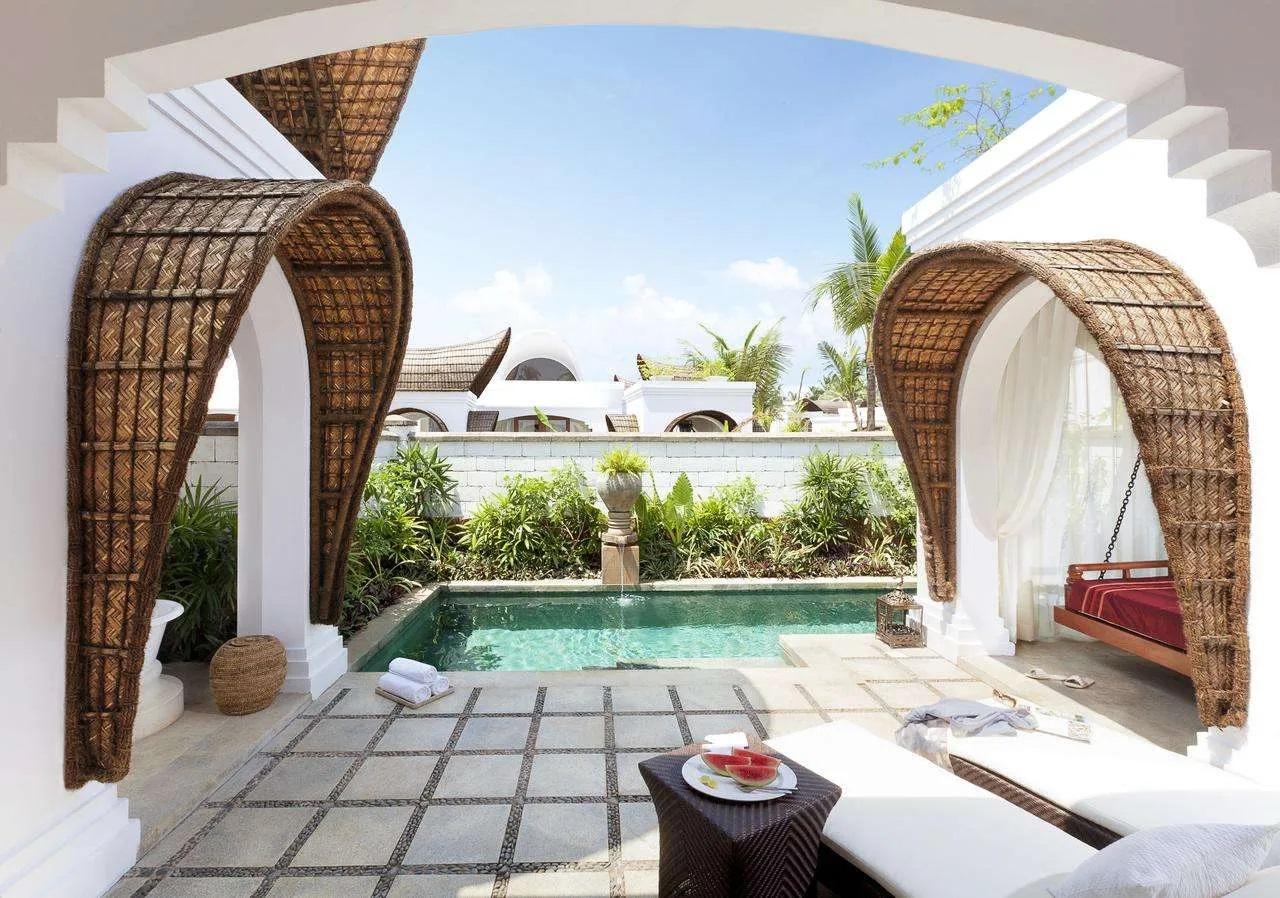 The Taj hotel group is renowned for its Jiva spas, and the Jiva Grande Spa at the Vivanta by Taj in Bekal is truly exceptional. This magnificent spa covers an enormous area of 165,000 square feet and is situated on the opposite bank of the river, providing guests with complete privacy and tranquility. The Jiva Grande Spa at the Vivanta by Taj in Bekal was even awarded a place in the prestigious Top Organic Spa Awards of 2015.
The Jiva Grande Spa offers a variety of wellness programs that last for three or more days and include daily yoga sessions, massages, facials, as well as other treatments. This serene spa also offers Ayurveda programs, Indian aromatherapy, scrubs and wraps, and beauty rituals to help guests rejuvenate their bodies and mind. The Jiva Grande Spa is truly an out-of-the-world experience that guests can enjoy during their stay at the Vivanta by Taj in Bekal.
Located at Kappil Beach, Bekal, northern Kerala.
What's Good: Unique experiences include body anointment and purifying bathing ceremonies, and ritualistic Homam fire ceremonies.
---
ESPA at The Leela Palace Udaipur, Rajasthan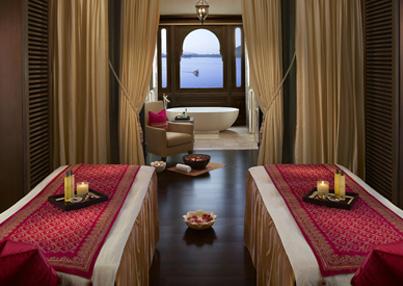 Nestled amidst verdant gardens with stunning vistas of Lake Pichola, The Leela Palace boasts a one-of-a-kind luxury tented spa in India. The spa features opulent treatment rooms, and a secluded swimming pool, and offers an array of wellness programs, including both traditional Ayurvedic therapies and modern Western treatments. The spa uses exclusively organic plant extracts and oils sourced from different parts of the world, ensuring an indulgent, wholesome experience. Guests can also participate in yoga and meditation sessions, partake in traditional temple rituals, and relish healthy spa cuisine during their stay at The Leela Palace.
Located at Lake Pichola, Udaipur, Rajasthan.
What's Good: Indulge in a revitalizing experience with our Spa and Spiritual Journeys, where you can immerse yourself in the local culture by visiting nearby temples with the guidance of a private tour guide. Our specialized treatments are perfect for expecting and nursing mothers, as they promote relaxation and enhance skin tone.
---
Niraamaya Retreats Surya Samudra, Kovalam, Kerala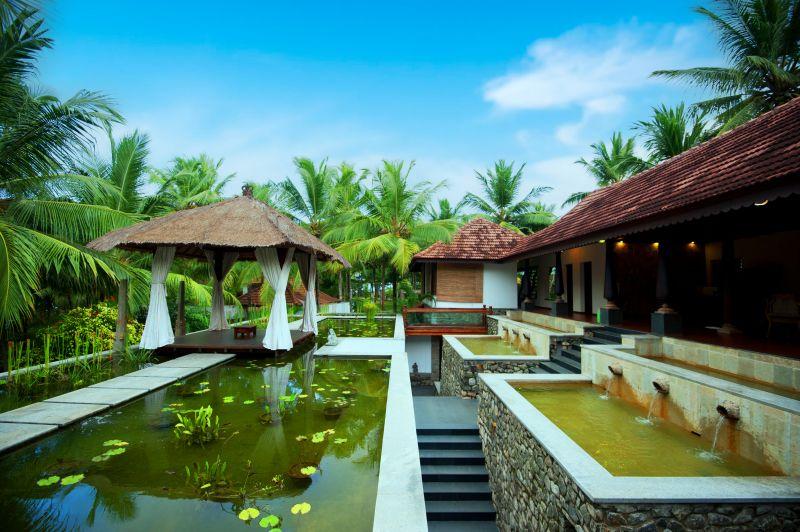 Niraamaya Retreats Surya Samudra is a highly luxurious retreat located in Kerala, India, with a stunning location bordering the Arabian Sea. The resort offers guests an exceptional experience, centered around personalized transformational experiences.
The Niraamaya spa is a haven of tranquility, offering a range of natural therapies from around the world, including Ayurveda, yoga, reflexology, European healing practices, and Chinese and Thai treatments. All of these treatments are carried out under the careful supervision of the Spa Doctor, who creates customized programs to meet the individual needs of each guest. Additionally, the spa cuisine offered is specifically designed to complement the treatments and promote overall wellness.
Due to the high demand for these bespoke services, it is advisable to book well in advance, especially during the peak season from November to March. Niraamaya Retreats Surya Samudra is the perfect destination for those seeking a truly exceptional luxury experience that is centered around wellness, relaxation, and personal transformation.
Located at Pulinkudi, Mullur, south of Kovalam, Kerala.
What's Good: At Niraamaya Retreats, we offer personalized wellness programs that are tailored to help you achieve your health goals. Our programs are designed to help you manage stress, lose weight, and detoxify your body. The Niraamaya Wellness Day Out is an opportunity to indulge in a variety of rejuvenating and revitalizing wellness activities that are designed to enhance your well-being. With our customized wellness programs, you can experience a range of activities and therapies that will help you achieve optimal health and wellness.
---
Kaya Kalp the Royal Spa, Agra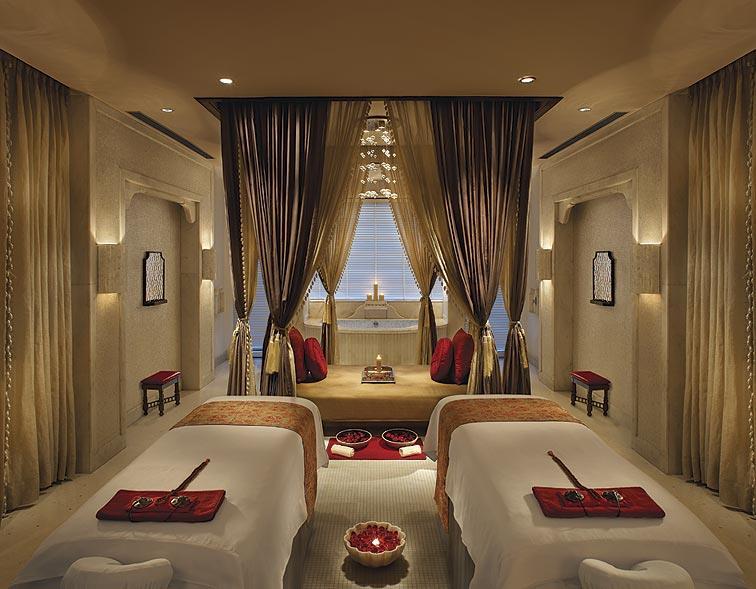 Kaya Kalp, the Royal Spa, located at the ITC Mughal Hotel, opened its doors in March 2008 and has since become one of Asia's most expansive spas, boasting an opulent area of 9,197 square miles. The spa has won numerous accolades over the years and continues to do so. Staying true to its royal namesake, the spa's design incorporates the essence of Mughal landscaping and architecture, with its interiors adorned with extravagant features such as stone latticework, marble flooring, mother-of-pearl inlays, and intricate mirror work. Notably, Kaya Kalp was the first to introduce a luxury hammam, a Turkish-style sauna, in India, further enhancing its luxurious offerings.
Located at Tajganj, Agra.
What's Good: The Passage to India Spa Journey is a holistic wellness experience that incorporates the ancient healing practices of Ayurveda and guided meditation to rejuvenate both the mind and body.
---
Wildflower Hall Spa, Shimla, Himachal Pradesh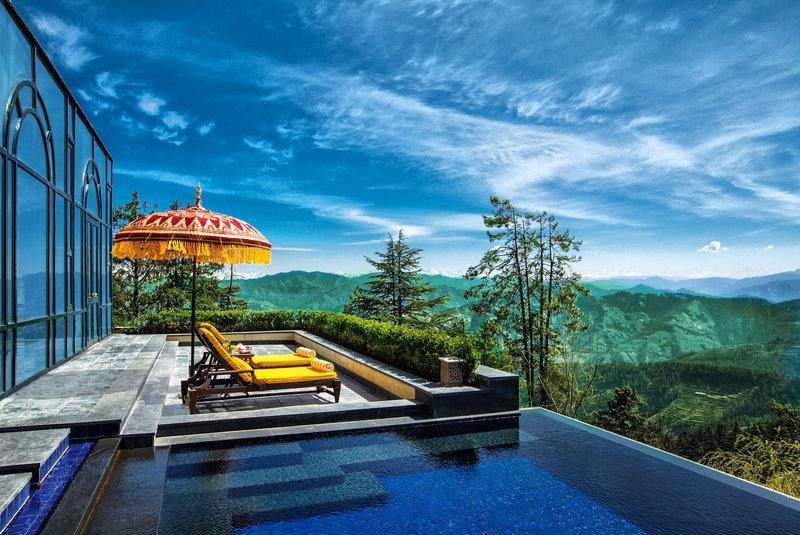 Located amidst fragrant cedar forests and offering breathtaking vistas of snow-capped mountains, the Spa Pavilion at the Wildflower Hall Resort by Oberoi is an idyllic sanctuary of serenity. Renowned as one of the finest wellness retreats in both India and the world, it incorporates natural plant and flower extracts in its Ayurveda-inspired therapies and aromatherapy treatments, providing an unforgettable sensory experience.
Located at Chharabra, near Shimla, Himachal Pradesh.
What's Good: Experience the ultimate pampering with the Himalayan Retreat's indulgent spa package. This lavish program offers a range of treatments to rejuvenate your mind and body, including a soothing body scrub, invigorating Indian head massage, tension-melting full body massage, and a luxurious Himalayan cedar bath.
---
Atmantan Resort Spa, Mulshi, Maharashtra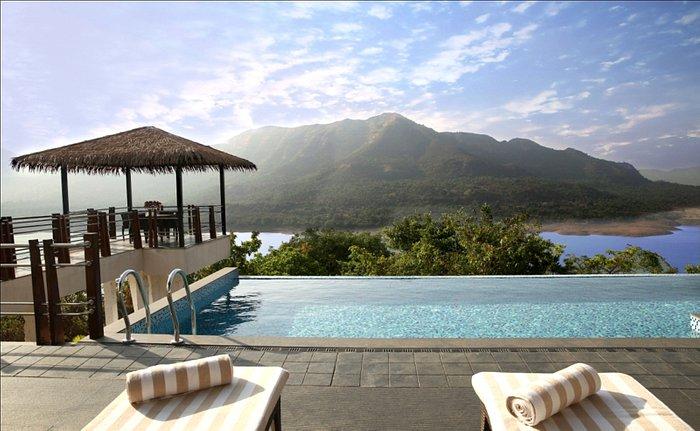 Nestled in the picturesque Sahyadri mountains and overlooking the tranquil Mulshi Lake, Atmantan Spa is a highly-rated wellness retreat spread across 40 acres of lush greenery. The spa's comprehensive range of treatments is aimed at stimulating the body's natural healing ability and includes Ayurvedic and Western massages, acupressure, aromatherapy, anti-aging facials, purifying body polishes, and wraps, Balneotherapy, colonics, and Pranic healing. Guests can also indulge in a Turkish hammam and rejuvenating Vichy showers. The resort's spa cuisine is crafted using the healing properties of natural ingredients such as plants, herbs, and spices. It is important to note that the resort maintains a strict no-alcohol policy, and smoking is permitted only in designated areas. To enjoy the full benefits of the retreat, guests must stay a minimum of three nights.
Located at Mulshi, Pune, Maharashtra.
What's Good: Atmantan Living offers a holistic wellness experience by combining nourishing cuisine with targeted treatments. For a truly indulgent experience, try the Spa Life program, where you can enjoy daily massages and body polishes to leave you feeling revitalized and rejuvenated from head to toe. This unique approach ensures that you achieve optimal wellness by nourishing your body inside and out.
---
The Roseate (Dusit Devarana) Aheli Spa, Delhi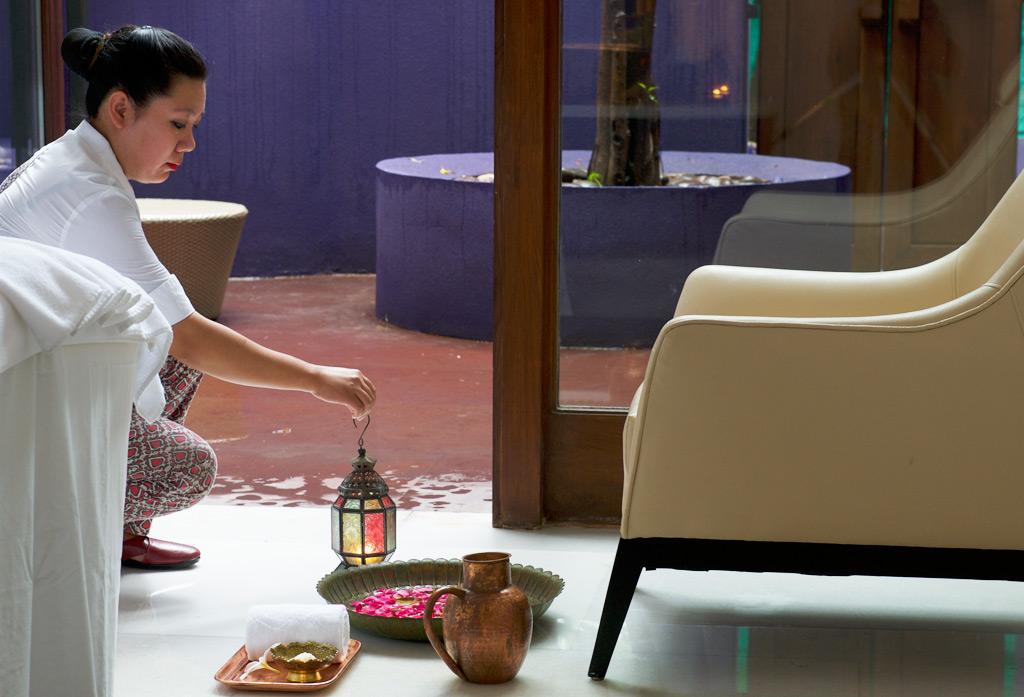 Discover the hidden gem of Delhi's boutique hotel scene at The Roseate (formerly Dusit Devarana). This luxurious hotel is situated amidst lush greenery on the tranquil southern edge of Delhi, offering a serene escape from the hustle and bustle of the city. The hotel's crowning jewel is the award-winning Aheli Spa, which was named Most Luxurious Spa Treatment at the prestigious Asia Spa Awards 2019. The spa boasts exclusive features such as a Turkish hammam, tranquil outdoor treatment areas that are set between water bodies, and four private indoor treatment suites that offer personalized service with private porches. Indulge in a range of rejuvenating therapies, which are curated using only the finest pure and natural products. Whether you opt for an Ayurvedic treatment, body scrub, or wrap, the Roseate promises to provide a truly luxurious and unforgettable spa experience.
Located at Samalkha, National Highway 8, New Delhi.
What's Good: Indulge in the Aheli Signature treatment, which offers a customized approach to relaxation and wellness. This luxurious therapy blends a variety of therapeutic massage techniques, tailored to meet your specific needs and preferences. Whether you require deep tissue massage to release tension, Swedish massage to ease stress, or any other technique, our skilled therapists will ensure you receive personalized treatment for a truly rejuvenating experience.
---
Shillim Spa, Hilton Shillim Estate Retreat & Spa, Maharashtra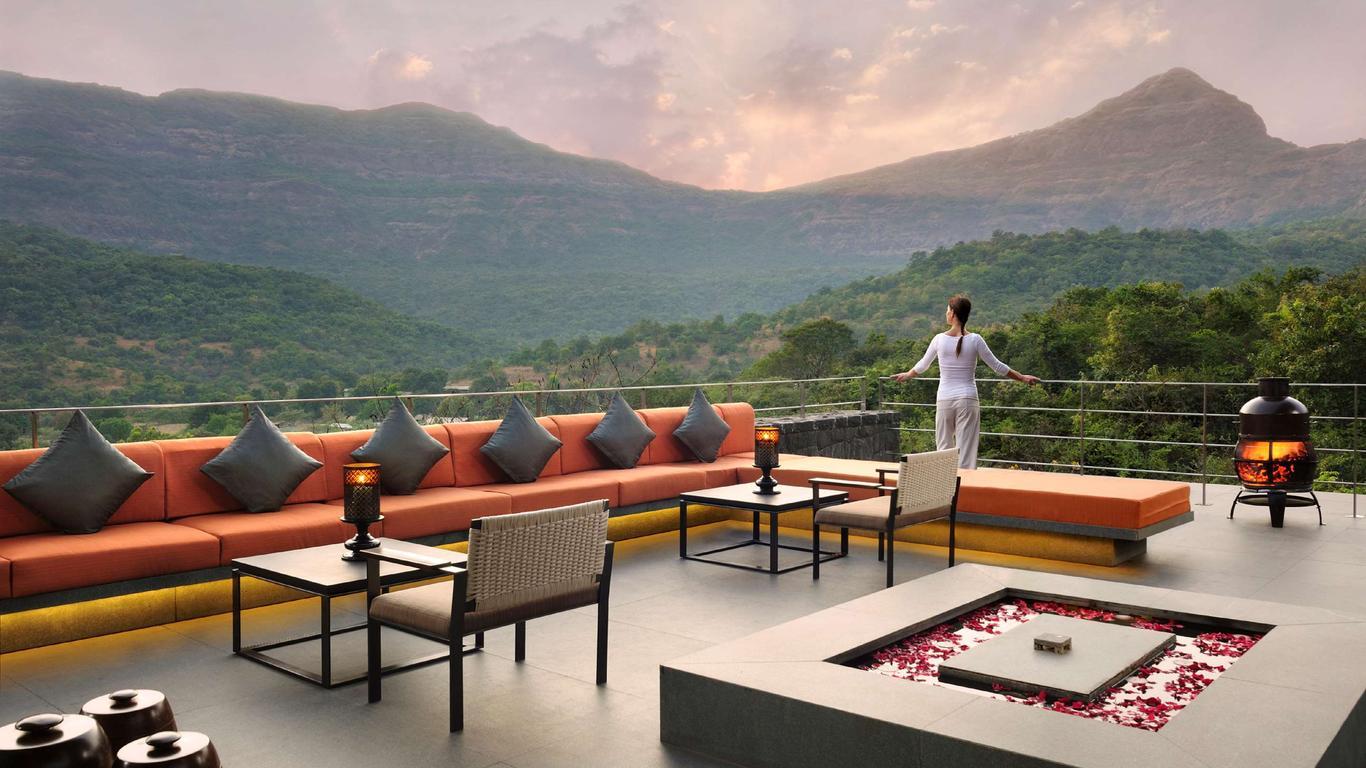 Located in the Sahyadri mountain range, the Hilton Shillim Estate Retreat is an award-winning destination spa just an hour away from Lonavala, situated between Mumbai and Pune. Spanning over 70 acres, the spa zone is one of the most comprehensive in Asia, boasting 17 treatment rooms and an impressive array of around 150 therapies and holistic spa programs.
The spa draws inspiration from the local surroundings, with signature treatments featuring herbs and flowers from the forest and locally sourced organic honey. Among the spa's standout offerings is the popular 60-minute Release treatment, which blends deep tissue massage with cupping.
Guests can also enjoy the property's meditation cave, four relaxation terraces, yoga pavilion, outdoor swimming pools, hydrotherapy tub, pottery studio, dance studio, Ayurvedic restaurant, and cooking school.
Tailored wellness programs are available for three, five, seven, 14, or 28 nights, offering personalized experiences that address specific wellness goals such as detox, Ayurvedic rejuvenation, stress management, weight loss, and yogic lifestyle.
Don't Forget to Read: 13 Best Beaches in Goa