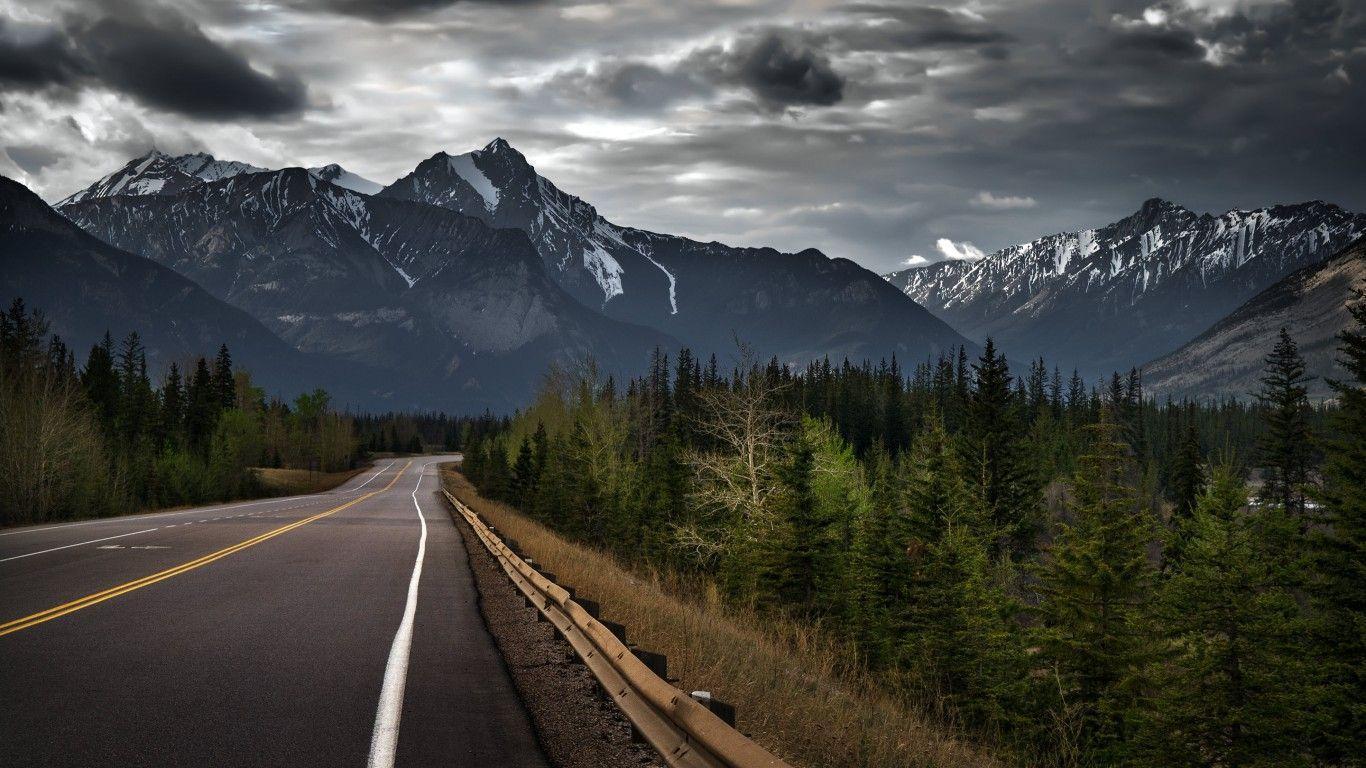 Presented below is a compilation of captivating destinations suitable for road trips originating from Bangalore. We urge you to peruse this list attentively and organize an excursion with your companions. Remember to stock up on ample provisions for the journey.
1. Skandagiri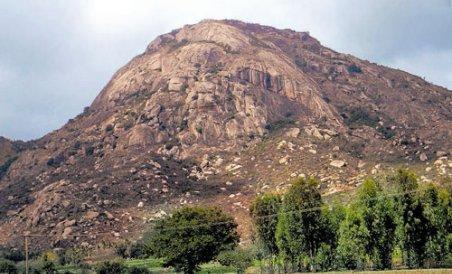 Don't forget to include Skandagiri in your itinerary if you're considering a road trip from Bangalore. Located near Chickballapur, this hill offers a unique experience of "walking above the clouds." Skandagiri is renowned for its night trekking opportunities, where adventurous individuals commence their ascent at 2 am on full moon nights, reaching the summit to witness a breathtaking sunrise. This enchanting destination guarantees a memorable and fulfilling time, so be sure to gather your friends and organize a visit to this magnificent location. You won't be disappointed with this journey.
Distance: 70 km
Time taken: 1.5 hour
---
2. Sangam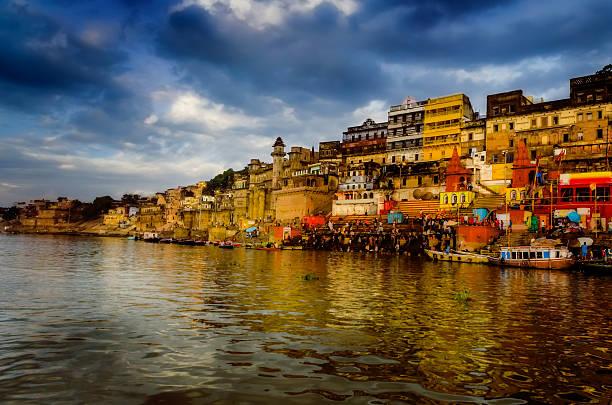 Sangama represents the point of convergence for two rivers, namely Arkavathi and Kaveri (Cauvery). Mekedatu offers an astonishing sight, making it a potential destination for a road trip starting from Bangalore. It is regarded as one of the top road trips in close proximity to Bangalore, but careful planning is essential before embarking on this adventure. Remember to pack all the necessary items, including sufficient sunblock for you and your companions. In the summer, you can easily wade through the river, while during the monsoon season, there is an increased water volume with a strong current, allowing for a delightful Coracle boat ride.
Distance: 95 Km
Time taken: 2 hours
---
3. Mekedatu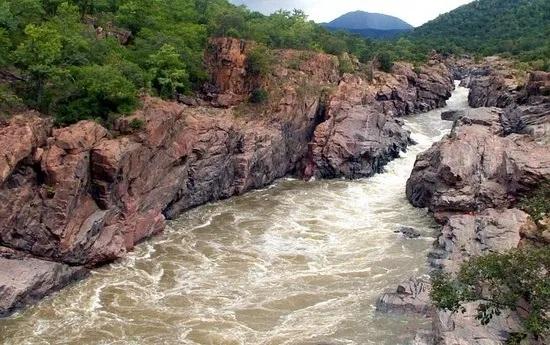 At this location, the Cauvery river cascades into a steep and slender gorge, where even a goat could effortlessly leap across. The accessible point for vehicles is the Cauvery Akravati Sangama, beyond which the river can be traversed using circular boats known as coracles, or by walking across when the water level is low. Mekedatu is situated 4 kilometers downstream from here. It is regarded as one of the finest road trips within a 100-kilometer radius of Bangalore, captivating visitors with its enchanting narrow gorges, swift-flowing river, and stunning natural landscape.
Distance: 90km
Time taken: 2 hours
---
4. Avalabetta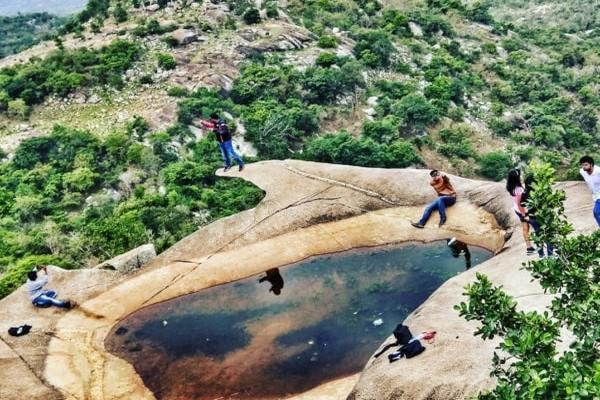 Avalabetta, a haven for nature enthusiasts, is a picturesque destination ideal for a road trip from Bangalore. Nestled amidst hills, this retreat radiates beauty and tranquility, captivating all who visit. Situated approximately 90 kilometers from Bangalore along the Bellary road, Avalabetta offers a relaxed yet delightful experience, making it the ultimate road trip destination from Bangalore. You are guaranteed to have a thoroughly enjoyable time during your visit and return feeling revitalized like never before. Be sure to include a stop at Avalabetta on your itinerary.
Distance: 90 km
Time taken: 2 hours
---
5. Ranganathittu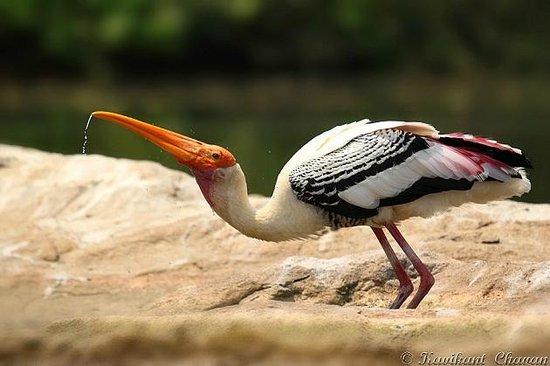 Ranganathittu, located just outside of Srirangapatna, is considered one of the finest destinations for a road trip from Bangalore. Along the Cauvery river, you can witness a series of small nesting sites where waterfowls gather, creating a delightful spectacle. Embark on a thrilling boat ride that brings you remarkably close to these birds while also allowing you to observe sunbathing marsh crocodiles. Undoubtedly, this qualifies as one of the most enjoyable short road trips from Bangalore. Share your thoughts on combining boat rides with car trips in the comments section below, as it might just be the ultimate experience in the world!
Distance: 140 km
Time taken: 3.5 hours
---
6. Lepakshi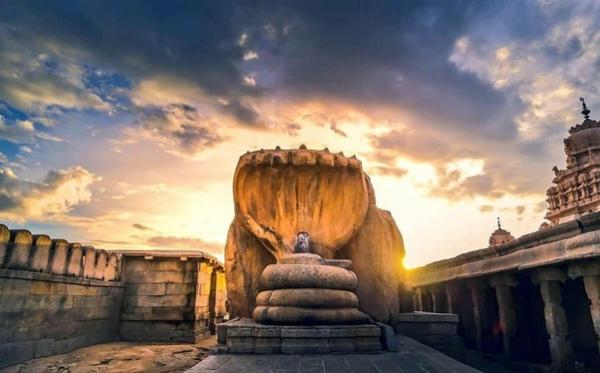 Lepakshi, a small temple devoted to Papanasheshvara, is truly a marvel. It stands as a testament to exquisite architecture and is nestled beneath a natural rock shelter atop a hill, still held in high regard by the local community. Captivating and steeped in historical importance, these temples provide an awe-inspiring experience that will leave you with unforgettable memories. Don't forget to bring your camera along to capture the beauty. To fully appreciate the significance of this destination, it is advisable to arrange for a knowledgeable guide before embarking on your tour.
Distance: 150km
Time taken: 3.5 hours
---
7. Sakleshpur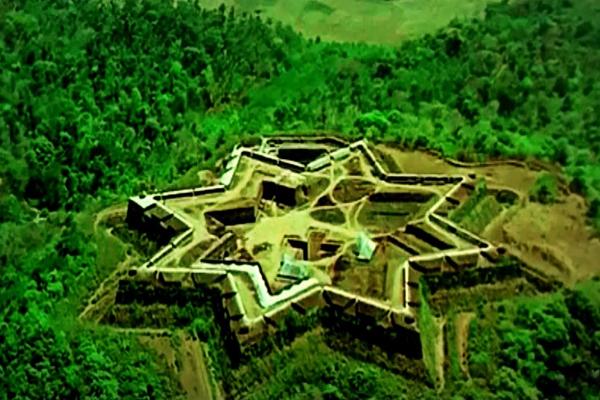 Sakleshpur is a hill station in Hassan district on your way from Bangalore to Mangalore. Its scenic beauty, lush green coffee plantations, enchanting mountains, streams and pleasant, chilling and romantic weather conditions make it an idyllic destination for a road trip from Bangalore. What more could you possibly need when in a mood for a long drive from Bangalore? You will have the time of your life here. Take this trip, you won't regret it.
Distance: 260km
Time taken: 5 hours
---
8. Wayanad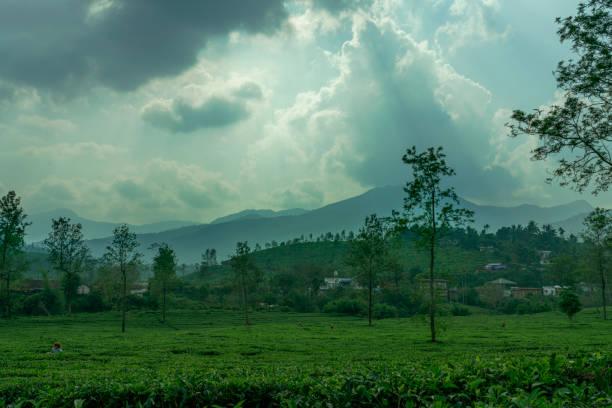 Wayanad, a scenic plateau situated amidst the mountains of the Western Ghats, offers a delightful visual treat. Taking the route via Bandipur allows you to have an unparalleled experience of traversing through lush forests, cascading waterfalls, and the chance to spot wildlife, all while enjoying the most enchanting road in South India. It is important to exercise caution in the wildlife area and refrain from off-roading. Drive attentively during nighttime and ensure that your car's blinkers are always switched on.
Distance: 270 km
Time taken: 5-6 hours
---
9. Ooty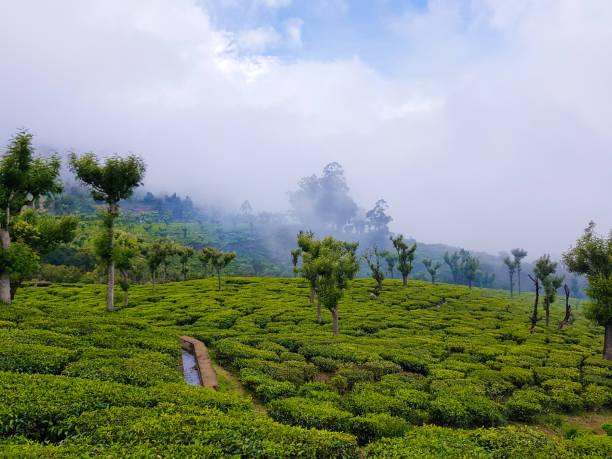 Renowned as the Queen of Hill Stations, Ooty stands as the preeminent hill station in the southern region. Traverse the scenic route from Bangalore via the Mysore state highway, immersing yourself in the dense wilderness of Bandipur and Masinagudi, where you may catch glimpses of wildlife. This delightful path comprises 32 exquisite hairpin bends, creating an ideal setting for capturing cherished memories during your journey. This excursion will establish the mood for the subsequent day, week, month, and even the entire year. Take the plunge and embark on an enchanting joy ride.
Distance: 280 km
Time taken: 5-6 hours
---
10. Coonoor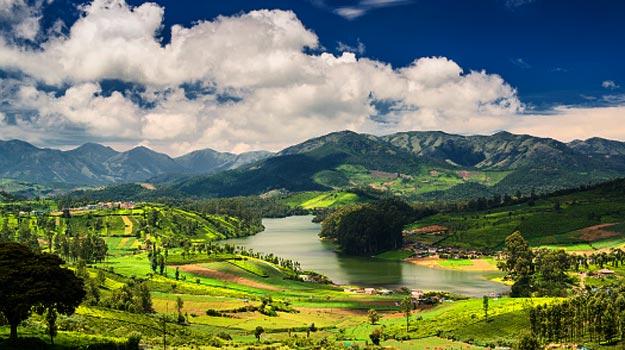 Want to experience the thrill of a bike trip from Bangalore? Coonoor, located in the Nilgiris, is the second biggest hill station in the area. It's surrounded by beautiful tea plantations and sits at a height of 1839 meters. Coonoor is a charming little town known for its tea gardens, and the weather there is always pleasantly chilly. That's why it's considered one of the top places near Bangalore for exciting road trips on bikes.
Distance: 300 km
Time taken: 5-6 hours
---
11. Coorg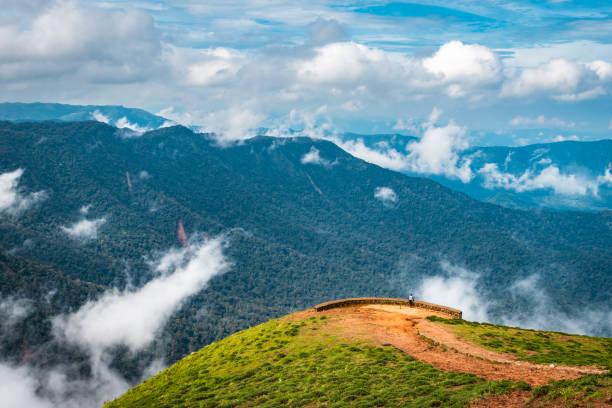 Let's organize a fun road trip from Bangalore to a charming town known as the "Scotland of Southern India." This beautiful place is situated in an area abundant with coffee, cardamom, colonial history, and the scenic Cauvery River. It is considered one of the top tourist spots in India, attracting a large number of visitors all year round. If you prefer a more peaceful journey, you can opt for lesser-known attractions instead of the crowded ones.
Distance: 280 km
Time taken: 5-6 hours
---
12. Kudremukh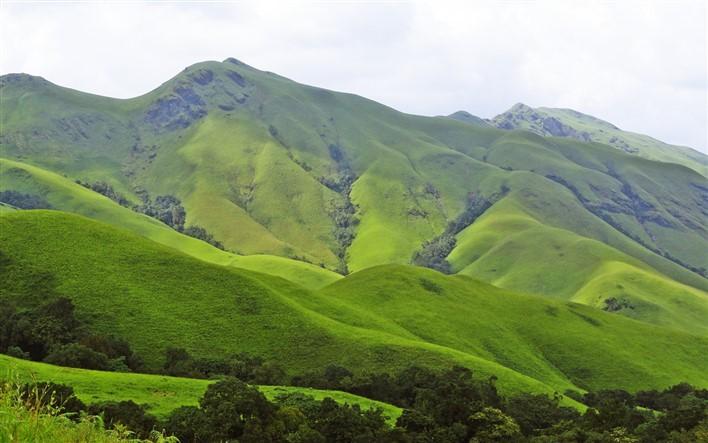 Kudremukh is a well-known place in India known for its stunning natural beauty. It is situated amidst mountains and is filled with various types of plants and animals. It is one of the famous grassy hill stations in the country. The name "Kudremukh" comes from the peak's resemblance to a horse's face. If this trip doesn't make you appreciate and value nature, we don't know what will.
Distance: 350 km
Time taken: 7 hours
---
13. Pondicherry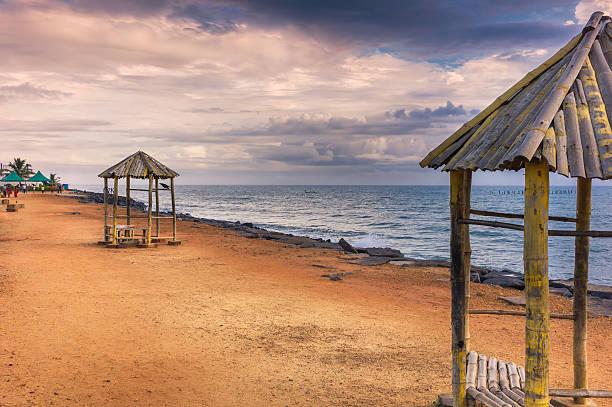 Despite its small size, Pondicherry held the distinction of being the biggest French colony in India. This charming place offers a variety of attractions, such as a 32-kilometer coastline, beautiful palm-lined beaches, tranquil backwaters, picturesque fishing villages, relaxing beach resorts, the renowned Sri Aurobindo Ashram, the international community of Auroville, a town with a French heritage known for its lovely boulevards, and much more. In addition, you can indulge in delicious food, exquisite wine, and embark on exciting adventures during your visit to this delightful destination.
Distance: 350 km
Time taken: 6-7 hours
---
14. Hampi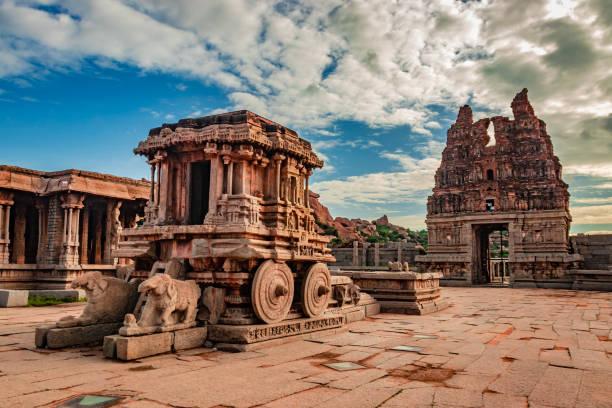 The desolate remains of Hampi can be found in a surreal setting that will captivate you from the first glance. Large piles of enormous rocks sit atop rolling land, and their reddish tones contrast beautifully with palm groves, banana plantations, and rice fields. It's a sight that will truly amaze you. Don't forget to invite your friends and come visit this place, as its beauty and grandeur will leave you speechless.
Distance: 520 km
Time taken: 8-9 hours
---
15. Agumbe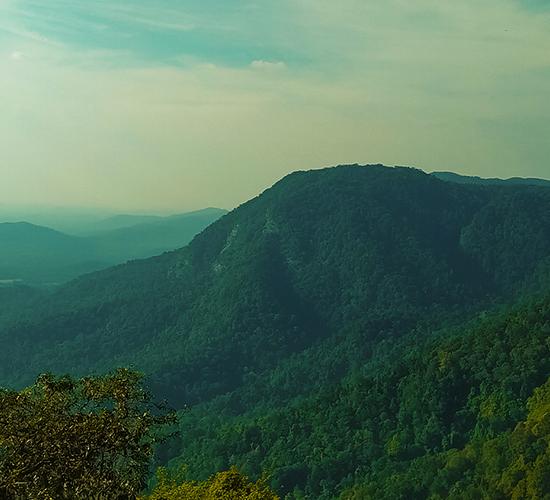 Explore the enchanting Agumbe, a dreamy place seen in the famous TV show "Malgudi Days," inspired by R.K. Narayan's novel. Known as the Cherrapunji of South India, Agumbe offers breathtaking green landscapes and is a paradise for nature lovers and hikers. You'll be mesmerized by the stunning sunsets and endless trekking opportunities. The friendly locals will make you feel incredibly welcome and rejuvenated. If you're seeking a spiritual getaway, look no further than Agumbe.
Distance: 380 km
Time taken: 7-8 hours
---
16. Calicut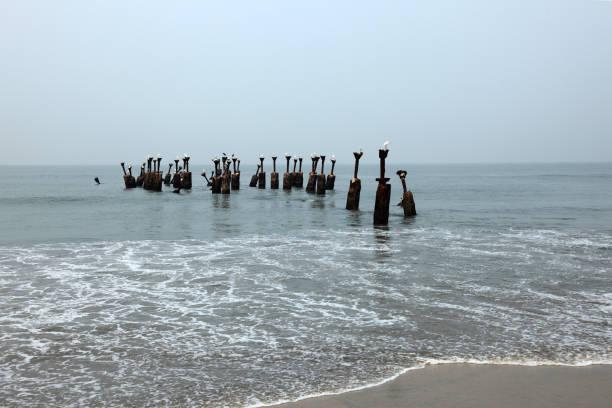 Calicut, the biggest and most well-known city in northern Kerala, has a rich history as a thriving trading hub and was once the capital of the powerful Zamorin dynasty. The city boasts stunning beaches and spacious roads that are ideal for a leisurely road trip. Who doesn't love a trip to the beach? If you're tired of the pollution, dust, and dirt in the city, just grab your bags and head to this beautiful destination. You won't regret it at all and will have a fantastic time.
Distance: 365 km
Time taken: 7-8 hours
---
17. Badami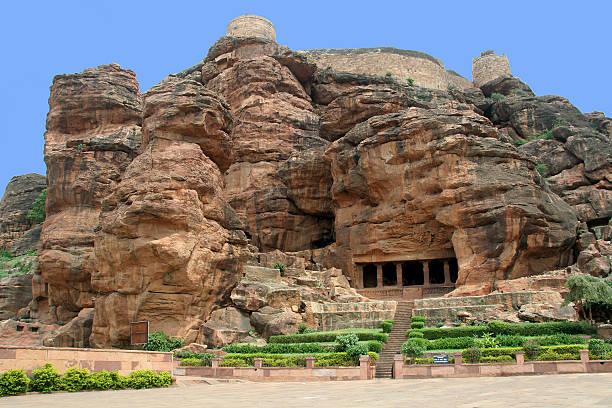 Badami is well-known for its amazing temples carved out of rocks and its cliffs made of red sandstone that look like the Wild West. Although the main road is dusty and unattractive, the smaller streets in the town are lovely to wander around, with old houses, beautiful wooden doorways, and sometimes ancient Chalukyan ruins. If you love history, consider renting a car, gathering your friends, and visiting Badami on the weekend. It will be a thrilling adventure.
Distance: 400km
Time taken: 7-8 hours
---
18. Kodaikanal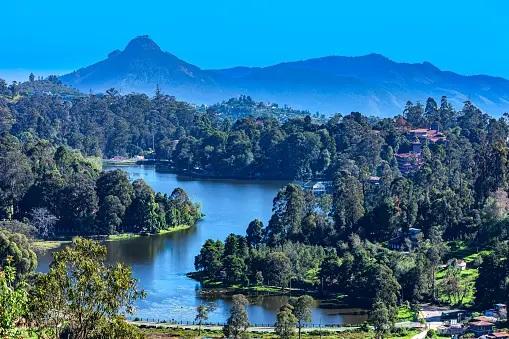 Kodaikanal, often called the princess of Hill Stations, is a beloved destination known for its beautiful landscapes and pleasant weather. It offers enchanting sights of rolling hills, dense forests, and a charming lake that can captivate visitors all year round. You can explore the serene forests, take a boat ride on the lake, enjoy bathing under refreshing waterfalls, go horseback riding or cycling around the lake, or simply take in the breathtaking views.
Distance: 450km
Time taken: 8 hours
---
19. Kochi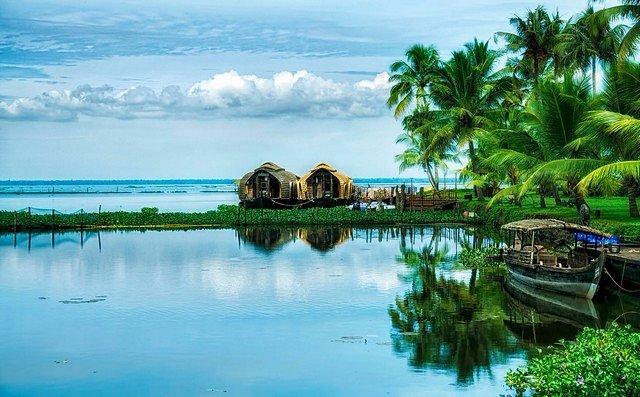 Nowhere else in India offers such a fascinating blend: enormous Chinese fishing nets, a 400-year-old synagogue, old mosques, Portuguese houses, and the decaying remnants of the British Raj. It's a lovely destination to visit with your partner, friends, or even by yourself. Solo trips are often underestimated. The unique perspective you gain from solo travel is truly unparalleled. Nothing can recreate this incredible feeling for you.
Distance: 500km
Time taken: 8-9 hours
---
20. Karwar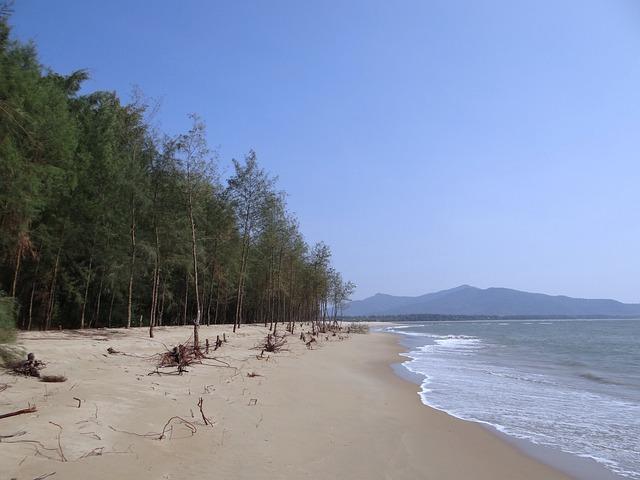 Are you searching for a unique road trip spot near Bangalore? Then you should visit Karwar. It's a charming coastal town located next to the Kali river. With the sea on one side and the beautiful Western Ghats on the other, it offers a stunning natural setting with diverse plant and animal life. If you're tired of your regular routine and want a refreshing change, rent a car and set off on this trip. You'll feel better mentally and your overall well-being will benefit from it.
Distance: 520 km
Time taken: 8-9 hours
---
21. Goa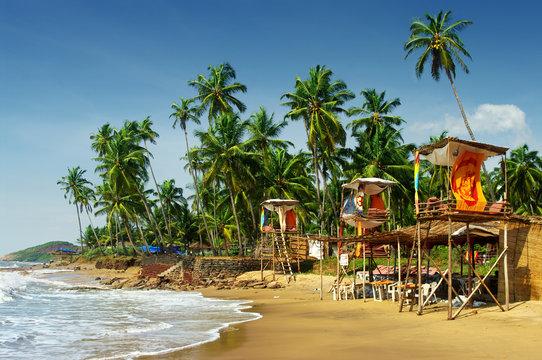 Finally, don't forget to include Goa in your list of road trips from Bangalore. Goa, a beautiful coastal destination in India, attracts around 2 million visitors every year with its picturesque palm trees, pristine white beaches, and glistening waters. It's a fantastic option for a one-day road trip from Bangalore.
Distance: 650 km
Time taken: 10 Hours
---
22. Gandikota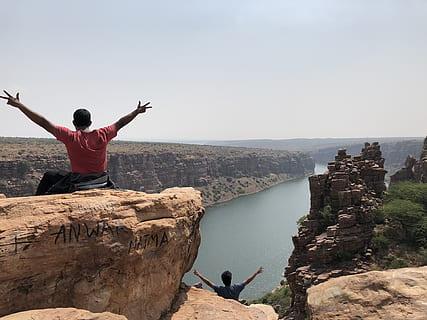 Gandikota is a quaint village located on the Pennar River's right bank. It's a fantastic offbeat destination near Bangalore where you can spend a day exploring. The village is famous for its stunning fort made of red stones, surrounded by a deep and rocky gorge. It's like experiencing the breathtaking effect of the "Indian Grand Canyon." Visiting this place will not only be enjoyable but also beneficial for your mental well-being. Consider it a spiritual retreat that will leave you feeling refreshed and rejuvenated. And don't forget to invite your friends along for this amazing adventure!
Distance: 280 kms
Time taken: 5.5 hours
---
23. Kunti Betta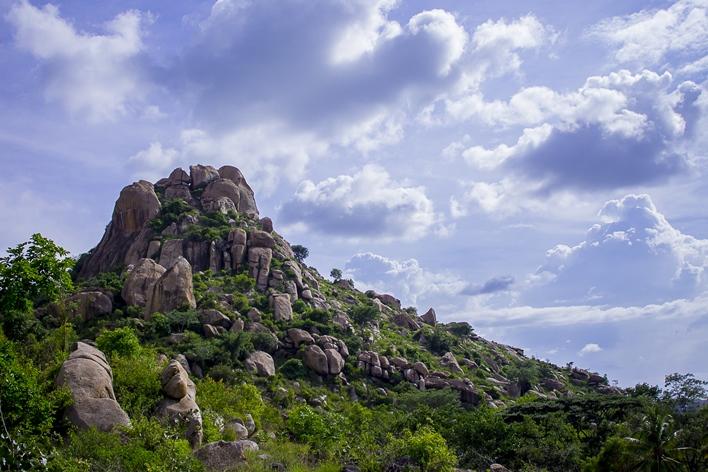 Kunti Betta is perfect for those who love adventure! It's a small range of hills near Pandavapura village, and it's well-known for trekking and rock climbing. What's really cool is that Kunti Betta is one of the few lesser-known places near Bangalore where you can go on a night trek. You'll have an amazing time there, so don't forget to pack all the important things you'll need for the trip.
Distance: 130 km
Time taken: 2.5 hours
---
24. Doddamakali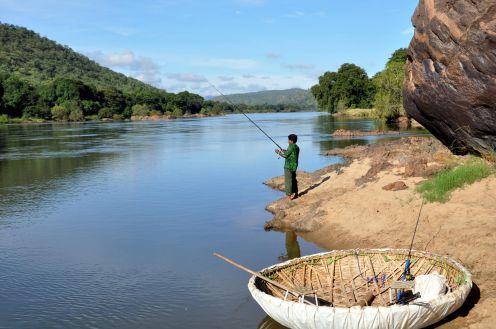 Exciting update for people who love nature! Doddamakali is an incredible destination filled with beautiful scenery, making it an ideal spot for nature camping. It's often referred to as a haven for birds and is situated close to the Cauvery river. Its peaceful and rugged terrain has made it a popular choice among the top offbeat places near Bangalore.
Distance: 114.6 kms
Time taken: 2.5 hours
---
25. Karighatta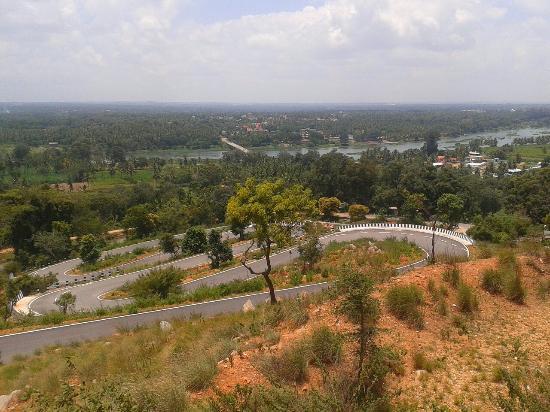 Karighatta is an ancient hill near Srirangapatna. It encloses an age-old temple of Vishnu and river Lokapavani, a tributary of Cauvery. You will have the time of your life here. Make sure to invite friends to this wonderful trip. If you ever feel bogged down by the distance and do not want to be behind the wheel throughout the journey, hire a cab.
Distance: 125.4 kms
Time taken: 2.5 hours
---
26. Bylakuppe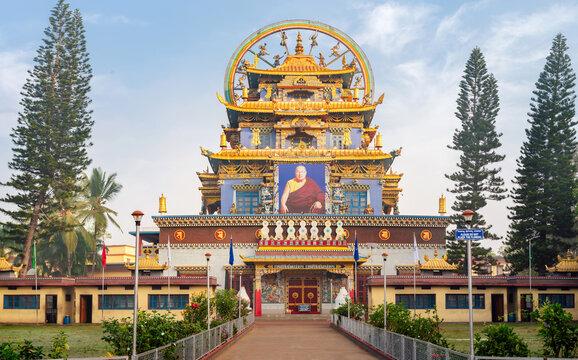 Bylakuppe is a special place in Mysore district where Tibetan refugees have been given a new home. The Golden Temple in Bylakuppe is a wonderful spot for Tibetans living abroad. It's also an important center for teaching and practicing Tibetan Buddhism in South India. When you're getting ready for your trip, remember to bring everything you need and check your car for any leaks before you start your journey. Have a great time on the road!
Distance: 214 kms
Time taken: 5 hours
---
27. Nandi Hills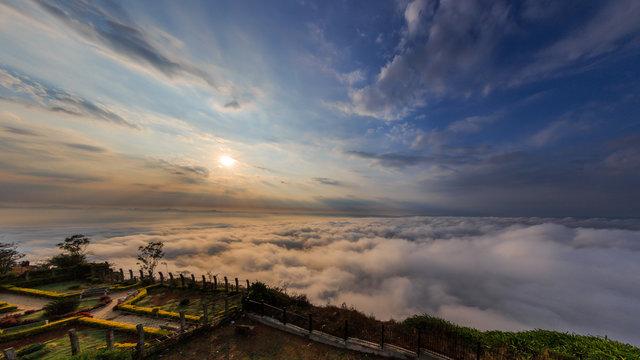 Nandi Hills is a highly sought-after destination for weekend trips from Bangalore. Getting there is convenient as you can either drive or ride your bike to reach the picturesque hills. Once you arrive, you'll be greeted with delightful weather that is perfect for rejuvenation. Whether you're with friends or your partner, Nandi Hills offers an ideal escape from the monotonous city routine. Additionally, you'll discover a wide range of top-notch hotels and resorts where you can indulge in a luxurious and comfortable weekend getaway.
Distance: 61 km
Time taken: 1 hour 30 minutes
---
28. Gokarna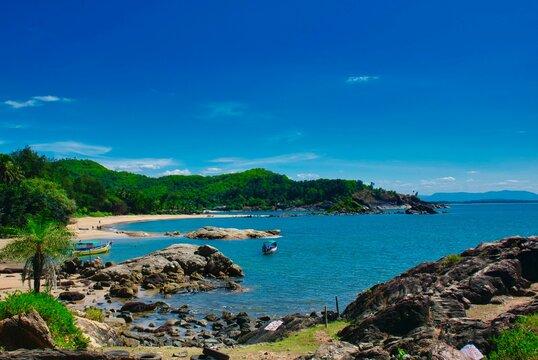 If you and your friends have finished exploring Goa, you can plan a road trip to Gokarna instead. Gokarna is a less crowded and touristy beach destination compared to Goa. It's a fantastic place for hippies to enjoy. You can have a relaxed weekend with your friends by the beach. Swim at Kudle beach or watch the beautiful sunset at Om Beach while enjoying some cold beers.
Distance: 485 km
Time taken: 9 hours
---
29. Dandeli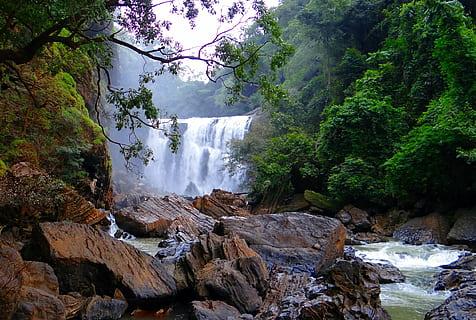 If you are looking for weekend getaways from Bangalore packed with adventure and thrill, then Dandeli has you covered. Home to a variety of wildlife, mountains, and wild rivers, Dandeli is a destination for thrill seekers. It is most famous for river rafting in Kali River and camping by the riverside. One can also xplore trails in the deciduous forests. Hop on a wildlife safari in Dandeli Wildlife Sanctuary to greet the wild from up, close, and personal.
Distance: 461 km
Time taken: 9 hours
---
30. Chikmagalur
Looking for a breath of fresh air and beautiful green landscapes? If so, hop in your car and head to Chikmagalur. It's a perfect weekend escape from Bangalore, nestled in the foothills of Mullayanagiri Hills. Chikmagalur offers serene surroundings that will help you relax, and you can also embark on exciting trekking trails in the nearby woods. Don't miss out on exploring the many attractions Chikmagalur has to offer during your sightseeing adventure.
Distance: 243 km
Time taken: 4 hours 17 minutes
---
31. Mysore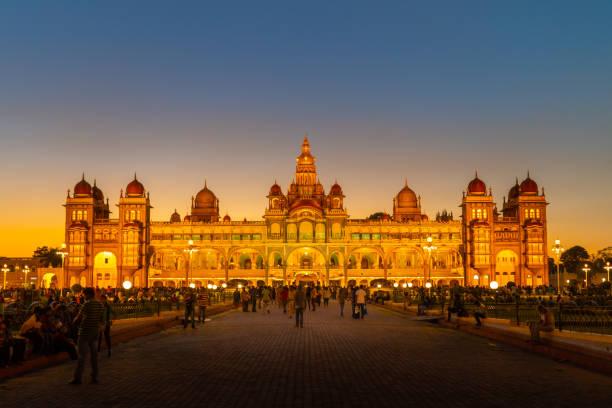 If you love exploring different cultures, why not hop on your bikes and ride from Bangalore to Mysore? Mysore is a fascinating city with plenty of amazing things to discover. It's the perfect getaway when you feel tired of exploring Bangalore and need a refreshing break. Mysore offers numerous attractions, including the magnificent Mysore Palace, the thrilling Wonderla amusement park, and the charming toy city of Channapatna. Additionally, you'll find many delightful eateries where you can indulge in mouthwatering food.
Distance: 143 km
Time taken: 3 hours
---
32. Ramanagara

If you don't want to travel far for a weekend trip, you can go to Ramanagara. It's a fantastic spot for people who love climbing rocks and going on hikes. Ramanagara offers thrilling adventures and is surprisingly beautiful with its large boulders and lush green surroundings. It's a wonderful place to visit near Bangalore.
Distance: 50 km
Time taken: 1 hour
---
33. Bheemeshwari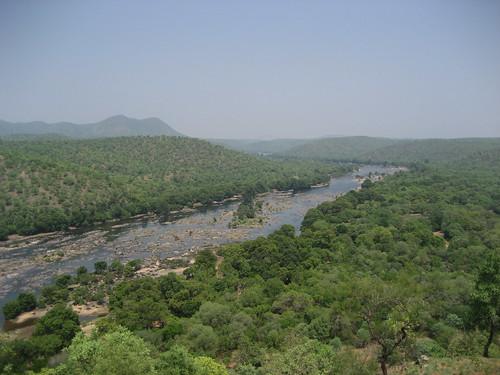 Experience the serene and peaceful beauty of nature at Bheemeshwari, located only 100 km away from Bangalore. This place is enveloped by dense green forests and features a flowing water stream. It's an ideal spot to relax and enjoy the wonders of nature. Bheemeshwari allows you to escape from everyday worries and provides a refreshing break from the monotonous routine of life.
Distance: 100 km
Time taken: 2 hours
---
34. Savandurga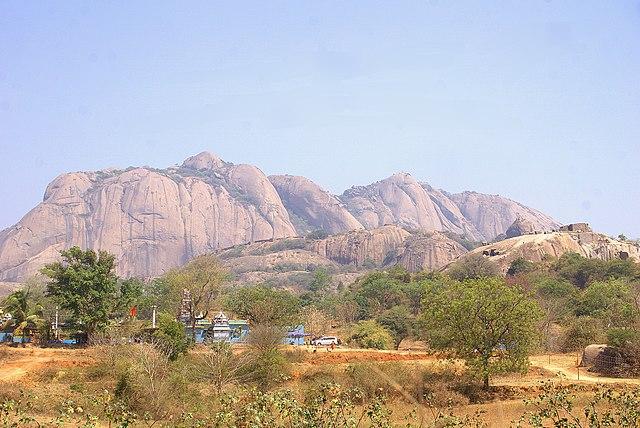 Savanadurga is famous for having the biggest rock formations in Asia. This place is absolutely stunning and full of excitement. If you love adventures, you can try rock climbing here. The best time to climb to the top is at night because you can witness a breathtaking sunrise. It's a truly unforgettable experience that will leave you in awe.
Distance: 48 km
Time taken: 1 hour 30 minutes
---
35. Hogenakkal Falls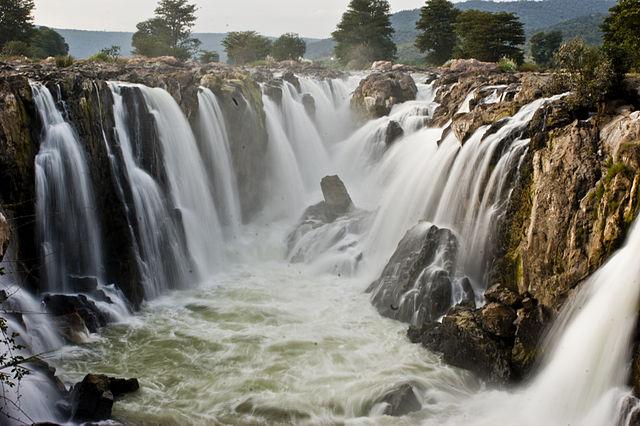 Hogenakkal Falls is a well-known destination that doesn't require an introduction. If you're in Bangalore, all you need to do is take a drive there and be prepared to be amazed by its captivating beauty. The falls are truly spectacular, with a breathtaking backdrop and powerful sounds that will leave you in awe. They have even been featured in several Bollywood movies. Don't worry if you don't have your own vehicle, as you can easily reach this place near Bangalore using public transportation.
Distance: 127 km
Time taken: 3 hours