Where to Best Experience the Spiritual Side of India
India is a spiritual haven, with diverse traditions and rituals. Explore popular sacred destinations of different faiths to enhance your spiritual journey by visiting the best spiritual places in india that shouldn't be ovelooked.
Here are the Best Spiritual Places in India.
Rishikesh, Uttarakhand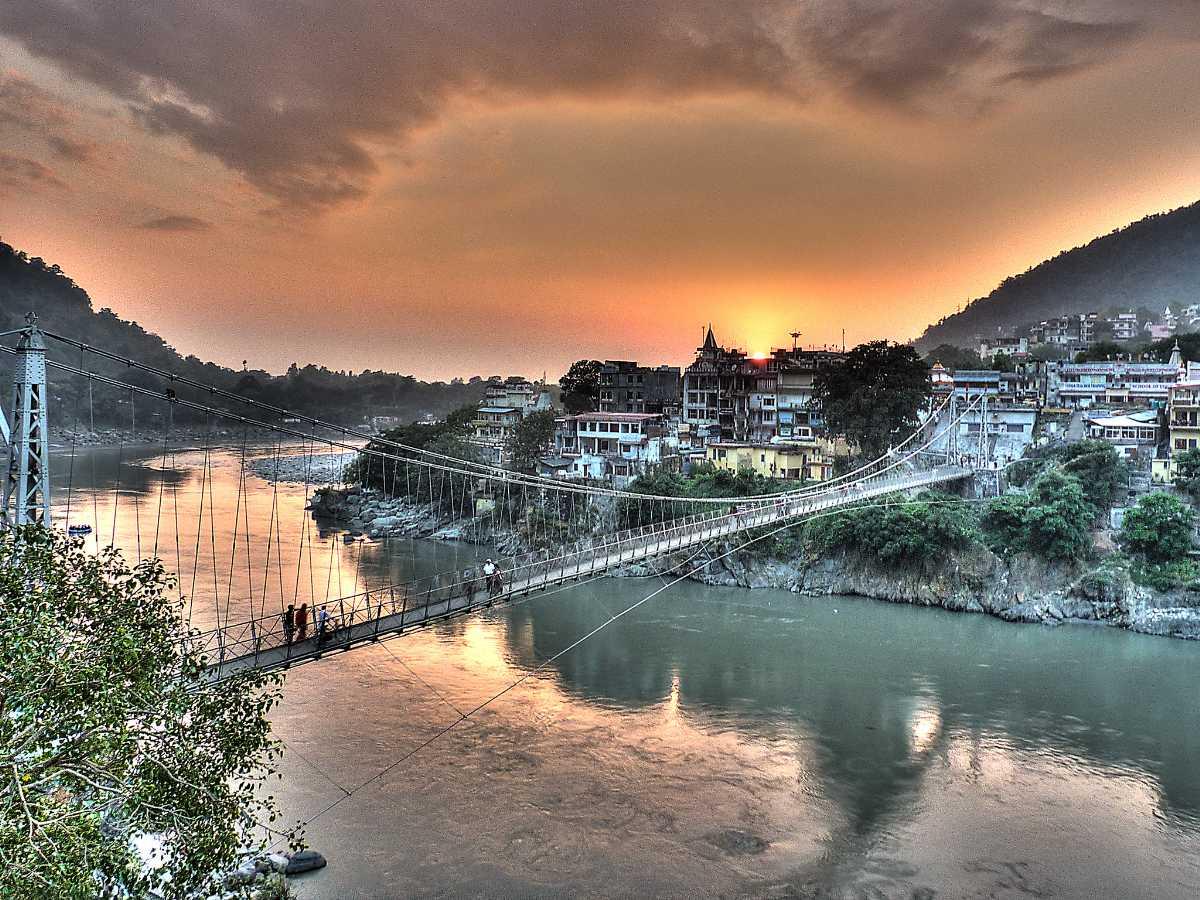 Rishikesh, known as the birthplace of yoga, is a popular destination for those seeking meditation, yoga, and insight into Hinduism. It is located upstream from Haridwar and is surrounded by hills on three sides. Rishikesh has a multitude of ashrams and yoga institutes, which attract people from all over the world who are seeking knowledge and inner peace. Although Haridwar has more significance for Hindu pilgrims, Rishikesh is particularly attractive to spiritual-seeking foreigners. Many people opt to visit both Rishikesh and Haridwar during their trip due to their close proximity. If you're planning a trip to Rishikesh, you can easily find a suitable accommodation in one of the many hotels or guesthouses that cater to all budgets.

---
Varanasi, Uttar Pradesh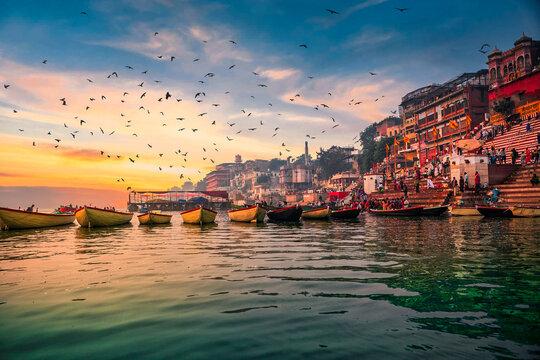 Varanasi is a city of great religious significance to the Hindu community. It is considered as one of the seven holy cities and has a rich and ancient history. The city is known as the abode of Lord Shiva, the god of creation and destruction. According to Hindu beliefs, if a person dies in Varanasi, they are freed from the cycle of birth and rebirth.
What makes Varanasi fascinating is that its religious rituals are openly displayed along the numerous ghats located on the banks of the river. These ghats provide a glimpse into the intense spiritual life of the city. As a result, Varanasi attracts not only Hindu pilgrims but also visitors from other parts of the world who are curious about its mystical practices.
---
Haridwar, Uttarakhand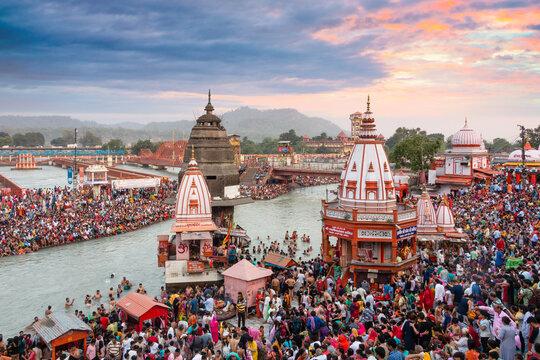 Haridwar, an ancient city located in Uttarakhand at the foothills of the Himalayas, is known as the "Gateway to God" and is one of the oldest living cities in India. It is a highly revered pilgrimage site among Hindus, who visit to take a dip in the fast-flowing waters of the Ganges River and absolve themselves of sins. The water in Haridwar is pure and pristine, unlike Varanasi. The evening Ganga Aarti, a spiritual ritual that takes place every day, is a must-see event. Another popular attraction in Haridwar is the Mansa Devi Temple. Haridwar is also famous for hosting the largest religious gathering in the world, the Kumbh Mela.
---
Amritsar, Punjab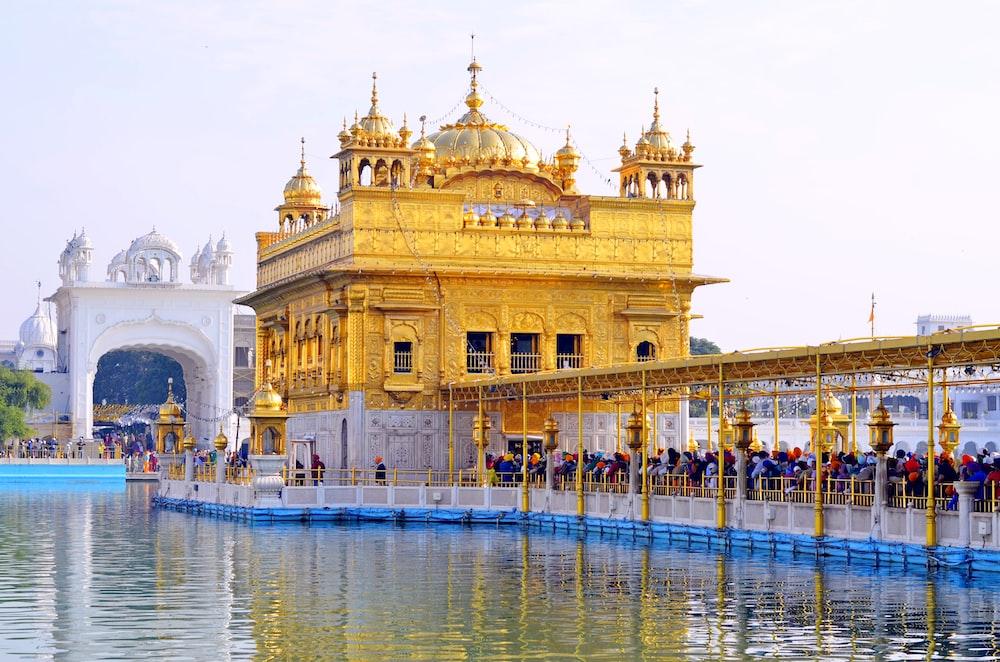 Amritsar, located in the state of Punjab, has a rich history that dates back to 1577 when Guru Ram Das, the fourth guru of Sikhs, founded it. It is considered the spiritual center of the Sikh religion and its name, "Holy Pool of Nectar," derives from the body of water surrounding the Golden Temple. The temple's beauty is unparalleled and attracts devotees from all corners of the world. Especially at night, the temple is awe-inspiring when it is illuminated, highlighting the pure gold dome that dominates the skyline. Additionally, many tourists enjoy visiting the Wagah Border as a side trip from Amritsar.
---
Bodhgaya, Bihar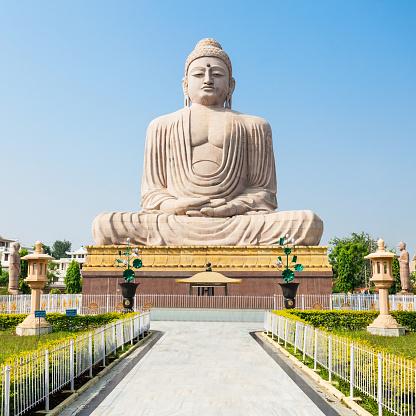 Bodhgaya, situated in Bihar, is widely considered the preeminent destination for Buddhist pilgrims across the globe. The town holds significant religious importance as it was the very spot where Lord Buddha attained enlightenment through intense meditation beneath a Bodhi tree. This location is now commemorated with the magnificent Mahabodhi Temple complex.
Apart from the temple, Bodhgaya is also home to numerous Buddhist monasteries, making it a hub for spiritual seekers. Those interested in delving deeper into Buddhism or practicing meditation can find a multitude of courses and retreats available to them. Overall, Bodhgaya remains a sacred and tranquil destination for those seeking spiritual enlightenment.
---
Puri, Odisha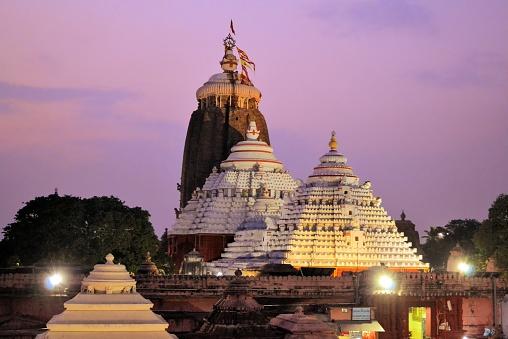 Puri, located in Odisha, India, is considered one of the most important tourist destinations in the region, as well as one of the four sacred Char Dhams associated with Lord Vishnu. According to Hindu mythology, Lord Vishnu, who is the god of preservation, descends to earth during times of crisis to restore order and eradicate evil. Currently, Lord Vishnu is believed to reside in Puri in the form of Lord Jagannath, providing protection during the dark age of Kali Yuga. Visiting all the Char Dhams is believed to cleanse one of their sins and achieve moksha or liberation from rebirth.
The Jagannath temple is of great significance to Hindus, especially when it comes to food. Lord Vishnu is said to dine at Puri, where the food is prepared with great care and devotion. Although only Hindus are allowed to enter the temple, the surrounding area is filled with small temples, shops, and thousands of clay pots used for cooking food for the deities.
To explore the fascinating old city of Puri and learn more about its rich history and culture, consider joining a three-hour guided tour conducted by Grass Routes Journeys, a local responsible tourism company.
---
Tiruvannamalai, Tamil Nadu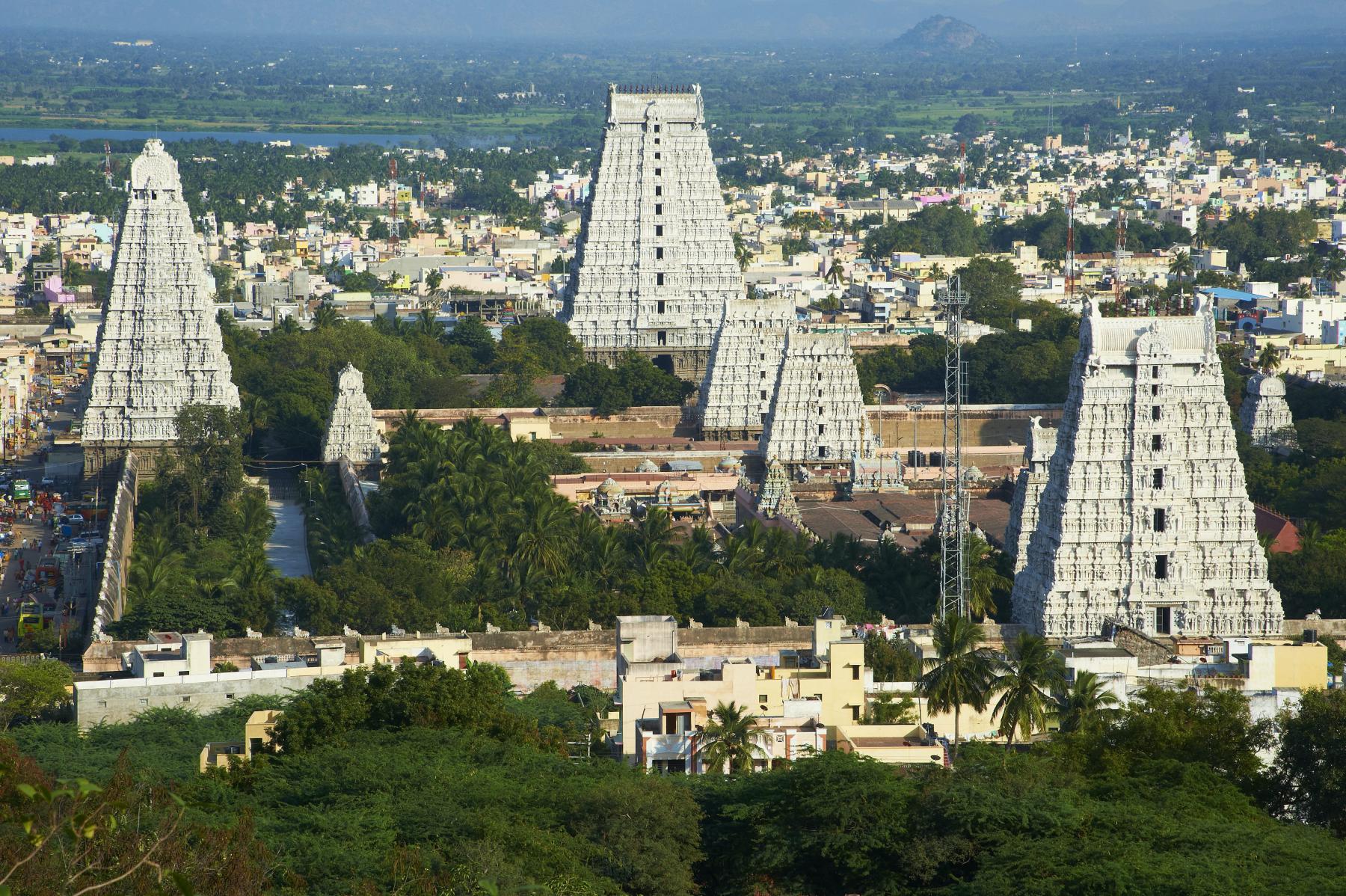 Tiruvannamalai, a city in Tamil Nadu, is located approximately four hours away from Chennai. The city is a popular destination for spiritual seekers who come to visit the Sri Ramana Ashram and Hindu pilgrims who perform the holy ritual of walking around Mount Arunachala and praying at the Arunachaleswar Temple. At this temple, Lord Shiva is worshipped as the embodiment of fire.
Mount Arunachala is known as the "most silent place on earth" due to its incredible energy, which has the unique ability to quiet the mind. To experience this for yourself, consider meditating in one of the caves up the mountain.
For those interested in receiving guidance and healing during their visit, it is recommended to connect with Ashok from Bougainvillea Tours, a remarkable guide and healer.
In conclusion, India is a land of spiritual diversity and rich cultural heritage, offering a plethora of spiritual destinations for those seeking inner peace and divine connection. From ancient temples to natural wonders, there are countless spiritual places in India that one must not miss. Exploring these places can be a life-changing experience, allowing visitors to connect with their inner selves and discover the wisdom and teachings of ancient sages and saints. So, whether you are a spiritual seeker or simply interested in experiencing the beauty and wonder of India, don't miss the chance to visit the best spiritual places in India.
Also read : India's State Trivia: Fascinating and Entertaining Fun!