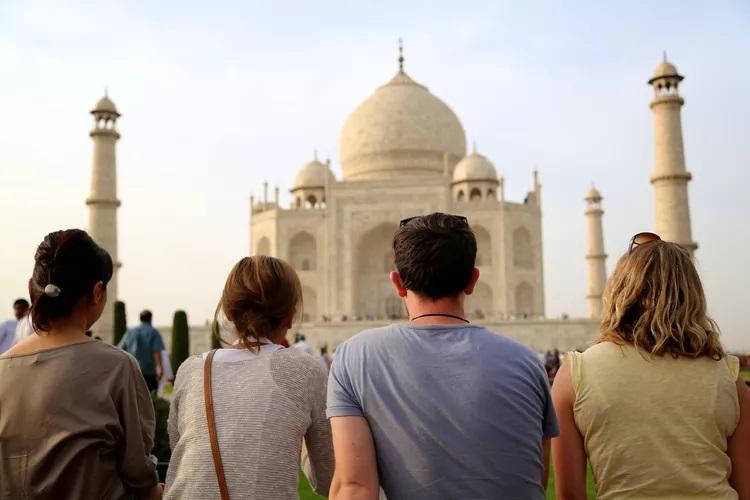 Pay Less on Your India Trip
Discovering the wonders of India unveils a delightful truth: you possess the freedom to embrace both frugality and opulence during your journey. Elegance need not come at an exorbitant price, as this fascinating land offers numerous avenues to curtail your expenses. Delve into the art of thrift with these invaluable guidelines, empowering you to traverse India while preserving your purse strings.
Travel During the Low Season: Unlocking Hidden Treasures of India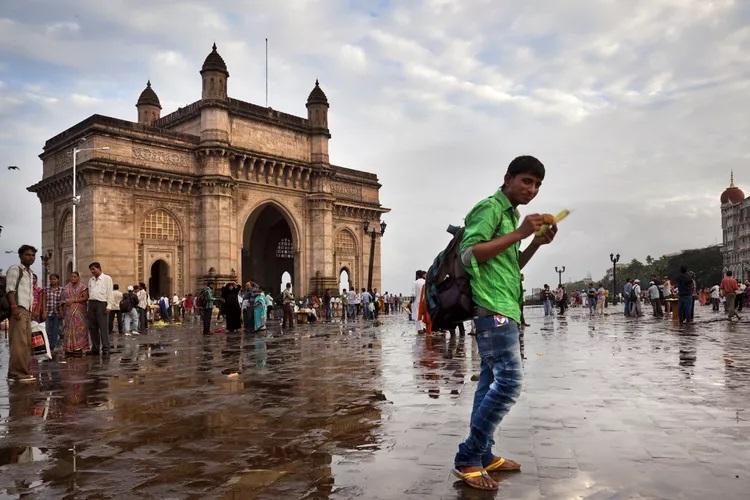 Embarking on a journey beyond the bustling tourist season in India is a secret path to immense savings and unforgettable experiences. Picture this: the opulent luxury of a hotel that once seemed unattainable, now well within your budget. Places like Kovalam, Goa, and Rajasthan's magnificent havens like Fateh Prakash Palace or Shiv Niwas Palace in Udaipur are beckoning you to unravel their charms.
The peak season, which typically spans from October to March, draws crowds, but it comes with inflated expenses. Unless you're bound for the mountains, where winter reigns supreme, and summer becomes the busiest time. Additionally, Indian holidays like Diwali, Christmas, and New Year witness soaring prices, making it a challenge to manage the budget.
Fear not! The sweet spot lies in the months of April and September, offering delightful deals while sparing you from the searing heat and monsoonal downpours. And speaking of monsoons, if rain holds no sway over your adventures, you'll be elated to discover that the period from June to August promises jaw-dropping savings of up to 50%.
Allow us to unveil the finest destinations that reveal their splendor during the monsoons. Enchanting places that come alive, luring you with their lush beauty and untamed allure. From the mist-laden mountains to the verdant plains, India welcomes you with open arms, embracing your desire for adventure and unparalleled memories.
So, why wait for the crowd? Dare to venture during the low season, and India will bestow upon you its best-kept secrets, leaving you with cherished memories and a heart brimming with wanderlust.
---
Decoding Taxes: A Comprehensive Guide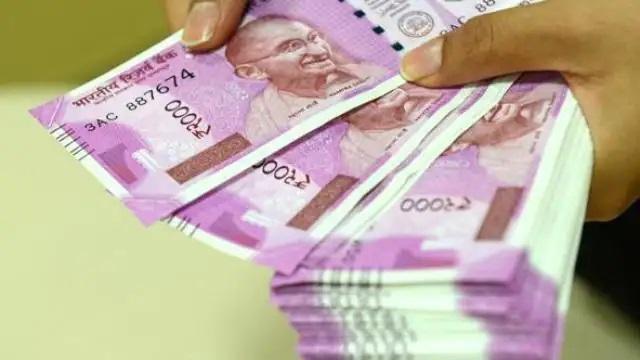 In 2017, the Indian government unveiled the Goods and Services Tax (GST) regime, a transformative step with considerable implications for the cost of accommodations and dining experiences at restaurants. Understanding these tax structures is crucial to make informed choices and plan your expenses wisely.
Room rates below 1,000 rupees per night are currently exempt from GST, providing a relief for budget-conscious travelers. For room rates ranging from 1,000 to 7,500 rupees per night, a reasonable 12% GST is applicable, striking a balance between affordability and revenue generation.
However, for those seeking luxurious stays above 7,500 rupees per night, there's a notable shift in the GST rate, which increases to 18%. While the elevated tax rate aims to garner resources for the nation, it also reflects the elevated experience such accommodations offer.
Restaurants nestled within hotels that boast room rates above 7,500 rupees per night are also subject to this higher GST rate. It's essential to be aware that dining at these exclusive establishments attracts an 18% GST, making it prudent to consider alternatives when aiming for a more budget-friendly experience.
In contrast, for restaurants independent of such opulent hotels, the GST rate stands at a lower 5%. This means that choosing these dining options can prove financially advantageous, especially if you're looking to avoid a substantial addition to your bill.
In essence, understanding the intricacies of the GST regime can empower you to make shrewd financial decisions during your travels. Being mindful of the tax implications can help you balance your budget while still enjoying a comfortable stay and delightful meals. So, stay informed, and embark on your journey with the confidence of a well-prepared traveler!
---
Discover the Charm of Hostel Stays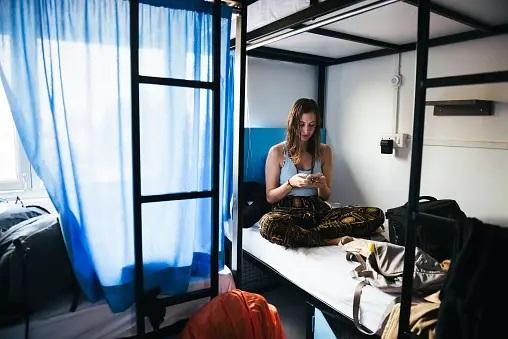 Gone are the days when hostels in India seemed institutional and dull, with their rigid rules and lifeless atmospheres. Welcome to a new era of groovy backpacker hostels that have sprouted all across the country, promising a truly unforgettable experience. Embrace the spirit of adventure as you step into these vibrant havens, where fun and excitement await at every turn.
Ditch the stereotypical notions of cramped spaces and uncomfortable lodgings. These modern hostels redefine the very concept of accommodation. Offering a delightful blend of comfort and camaraderie, they boast world-class amenities that cater to the needs of every traveler. Whether you seek solitude in a cozy private room or the camaraderie of dorm life, these hostels have it all.
Immerse yourself in the convivial ambiance of these backpacker havens. From communal spaces buzzing with laughter and shared stories to exciting group activities that forge unforgettable memories, there's never a dull moment. Soak in the lively energy and forge new friendships from around the globe, as you traverse through the heart of India.
If you fancy exploring the essence of India while traveling on a shoestring budget, these hostels are your ideal gateway. Not only do they provide an affordable option for accommodation, but they also open doors to a world of cultural exchange and thrilling adventures.
Ladies, while Couchsurfing might seem tempting, exercising caution and selecting your hosts wisely is essential, ensuring your safety throughout your journey. However, if you crave a blend of security and excitement, these backpacker hostels are your perfect sanctuary.
Embark on an unforgettable journey to India's top 10 backpacking destinations, where the magic of hostels awaits. Whether you are a seasoned backpacker or a first-timer, these charming abodes are ready to embrace you with open arms.
So, pack your bags, and let the spirit of wanderlust guide you to these enchanting hostels that promise an experience like no other.
---
Embark on an Adventurous Backpacker Tour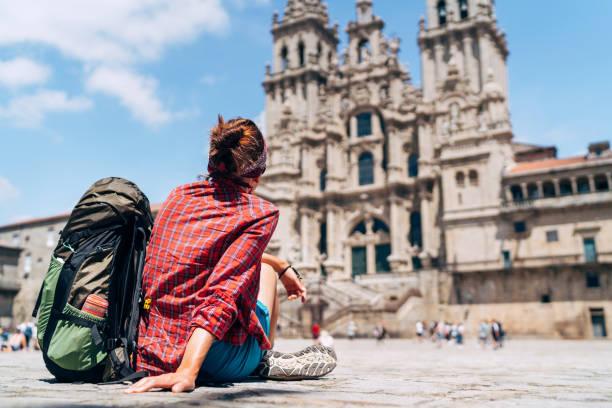 For the young and adventurous souls eager to explore the enchanting landscapes of India without breaking the bank, there's a delightful option tailor-made for you: low-cost group tours specially curated for backpackers. In this realm of exploration, where camaraderie and frugality dance hand in hand, emerges the esteemed name of G Adventures – a company renowned for its commitment to delivering unforgettable experiences.
Their extraordinary small group tours, lovingly designed for the spirited "18-to-30-Somethings," offer an exquisite fusion of affordability and excitement. This is your golden ticket to traverse the diverse wonders of India while forging bonds with kindred spirits who share your passion for exploration.
Picture yourself wandering through bustling bazaars adorned with vibrant hues, soaking in the cultural tapestry that weaves this magnificent nation together. Imagine traversing lush landscapes, aching with natural beauty, and discovering hidden gems that only a local guide could reveal.
By joining these carefully crafted journeys, you will unlock the secrets of India's ancient history and witness the splendor of its modern achievements. Every step you take will be part of a mosaic of memories, each etching itself indelibly upon your heart.
In the company of like-minded travelers, you'll find the joy of authentic connections, where laughter knows no bounds and friendships are formed to last a lifetime. Embrace the spirit of adventure as you share stories around a campfire under a twinkling canopy of stars, creating unforgettable moments that will become cherished tales to tell in years to come.
So, if you seek a path less traveled, one that promises to weave the threads of exploration, friendship, and affordability into an awe-inspiring tapestry, let G Adventures be your guiding light. Embark on this extraordinary journey, and with every step, you'll discover that the world is both vast and accessible for those with a passion for wanderlust.
Pack your sense of adventure, bring your curiosity, and embrace the allure of India on a backpacker tour that will leave you transformed. Remember, the journey of a thousand miles begins with a single step, and the first step towards an unforgettable adventure awaits you now.
---
Discover the Charm of Rural Retreats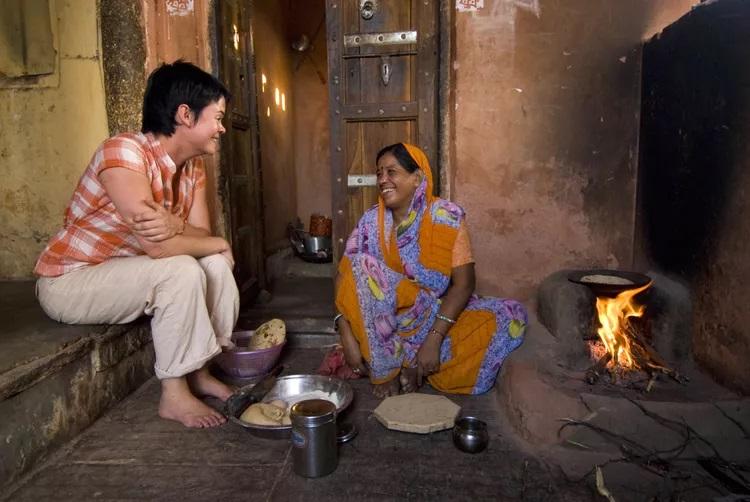 Amidst the bustling Indian cities, where hotel rates seem to ascend endlessly, lies an alternative path to serene indulgence - the allure of the rural escapes. Step away from the conventional norms and embrace the hidden gems that await beyond the beaten track.
Take Mumbai, for instance, where a night's stay in a decent hotel may demand a staggering $150 from your wallet. However, if you dare to venture into the lesser-explored regions, you'll be rewarded with an enchanting tapestry of experiences, all while sparing your hard-earned savings.
Picture this: tranquil vistas embracing you in a warm embrace, away from the frenetic pace of the touristy crowd. These rural retreats beckon you with open arms, promising an authentic encounter with the heart and soul of India.
By choosing to go rural, you embark on a journey of discovery, where the charm of simplicity intertwines with the richness of culture. Witness the genuine warmth of the locals as they share their traditions and tales, painting vivid portraits of their way of life.
Beyond just frugality, this choice becomes a celebration of the extraordinary amidst the ordinary. As you savor the regional flavors, relishing dishes that have passed down through generations, you'll find a deeper appreciation for the culinary artistry that graces these lands.
But it's not just about saving money; it's about enriching your spirit with the authenticity of an unfiltered experience. Far from the glittering facades of metropolitan life, you'll forge connections with the heart of India and create memories that will linger as cherished treasures.
So, if you yearn for a respite from the urban clamor and wish to embrace the essence of India in its purest form, heed the call of the rural havens. Unravel the unexplored tapestry of beauty, culture, and tranquility that awaits beyond the metropolis, and let your sojourn transcend into a truly timeless voyage.
---
Plan Ahead: Secure Your Flight in Advance for an Unbeatable India Journey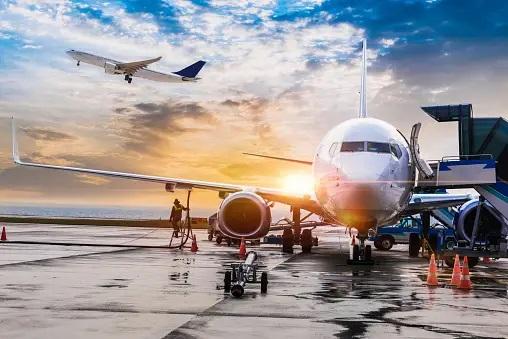 Embarking on your dream trip to India? Here's a valuable tip that can make all the difference: book your flights in advance. While the allure of last-minute deals may seem tempting, the reality is quite the opposite. In India, most domestic airlines generously reward those who plan ahead with enticing discounts.
Picture this – the fares follow a pattern that steadily rises as your desired departure date approaches. However, by reserving your seat a month ahead, you're setting yourself up for significant savings. Think of it as a well-deserved reward for your prudent and thoughtful planning.
By securing your tickets early on, you not only guarantee a seat on your preferred flight but also escape the inflated prices that often haunt last-minute bookings. The difference in cost can be staggering, with the potential of paying double when opting for that eleventh-hour dash.
So, indulge in the joys of anticipation by booking ahead, and treat yourself to a stress-free journey with more pennies to spend on the mesmerizing experiences India has to offer. Your future self will undoubtedly thank you for this savvy decision.
Remember, the key to an unforgettable trip lies in your hands – seize the opportunity and book your India flight in advance for an unrivaled adventure. Bon voyage!
---
Embrace the Perks of Early or Late Flights
While it may seem a tad inconvenient to set off for the airport during the early morning or late hours of the night, consider the remarkable advantages that await you. By opting for these less-traveled times, you open the door to a plethora of pocket-friendly flight options that might otherwise elude you during peak hours.
Furthermore, imagine the possibilities that arise from arriving at your destination with ample time on your hands. With the whole day ahead, you can immerse yourself in captivating sightseeing ventures or indulge in pure relaxation, unhurried by the burden of tedious travel arrangements.
By seizing the opportunity to fly during these less-crowded hours, you not only save on costs but also grant yourself the gift of a fully enriched travel experience. Embrace the allure of these early or late flights and unlock a world of travel possibilities that will leave you enchanted and rejuvenated.
---
Embark on a Memorable Train Journey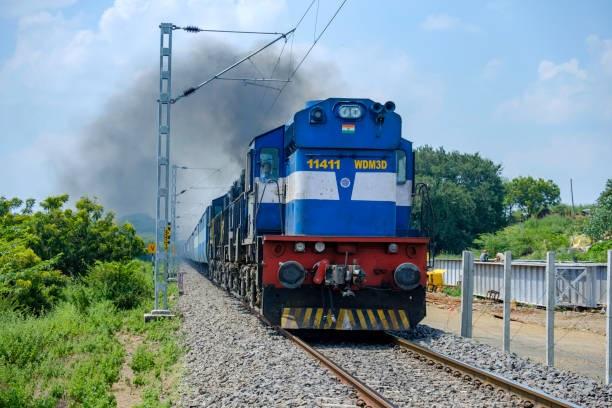 When it comes to exploring the diverse wonders of India without breaking the bank, Indian Railways reigns supreme. Not only is it a budget-conscious traveler's dream, but it also presents a delightful opportunity to save on accommodation by opting for overnight journeys. But did you know that Indian Railways goes beyond just being a mode of transport? Brace yourself for an unforgettable experience as they unveil their mesmerizing train tour packages, adding a whole new dimension to your travels.
However, the grandeur of modernity is not confined to just the vast railways. The advent of the Metro rapid transit system is revolutionizing the way we navigate major Indian cities. Prepare to be impressed by these world-class trains, adorned with contemporary amenities and the cool embrace of air-conditioning. While the network is still expanding, it's a testament to the country's commitment to progress and development.
Among the burgeoning metros, the Delhi Metro stands tall as a beacon of efficiency and convenience, a true gift for both locals and visitors. Traverse the bustling city with ease, visiting iconic landmarks and cultural gems, all while experiencing the seamless efficiency of the Metro.
Meanwhile, in the vibrant city of Bangalore, significant strides have been made in completing the Bangalore Metro. Soon, it will stand shoulder to shoulder with its counterparts, further elevating the travel experience for those exploring its lively streets.
So, if you're seeking an adventure that blends convenience and class, hop aboard the Indian Railways or delve into the modernity of the Metro systems. Whichever you choose, rest assured, your journey will be etched in your heart forever. Embrace the magic of India and create memories that will stand the test of time.
---
Hop On the Bus: A Cost-Effective Adventure!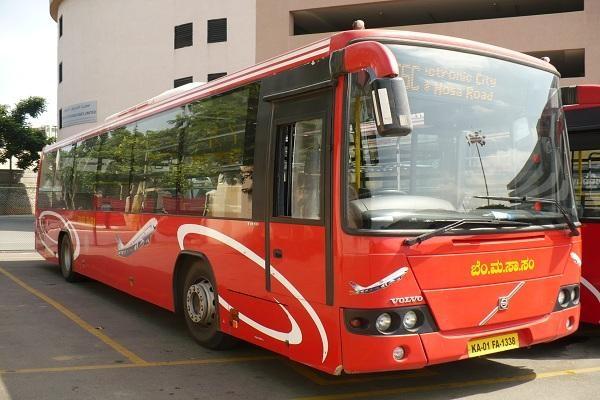 Have you ever wondered about the enchanting journeys that await you on the Indian roads? Some may have heard tales of discomfort and inconvenience associated with bus travel in India, but fear not, for there's more to the story. Allow me to unveil the delightful side of this mode of transportation.
While it's true that onboard toilets might not be commonplace, the charm of bus travel lies in its suitability for short distances. Within the vast expanse of India, it proves to be an affordable and incredibly convenient way to explore, especially in regions where bus services shine like beacons of efficiency. The picturesque southern states of Karnataka and Tamil Nadu, with their well-established bus networks, beckon travelers with open arms.
Embrace the allure of the journey, as the bus becomes a vessel to transport you through a tapestry of diverse landscapes. With each passing mile, immerse yourself in the vibrant hues of India's cultural kaleidoscope. Traverse quaint towns, lush green vistas, and bustling cities, all while forging unique connections with fellow travelers who share in the excitement of adventure.
Embracing the bus is not just about reaching your destination; it's about the unforgettable encounters and experiences that adorn the voyage. Witness the harmonious blend of tradition and modernity as you weave through the fabric of time, guided by the rhythm of the wheels and the warmth of Indian hospitality.
So, venture forth and discover the charm of bus travel in India for yourself. Experience the fusion of affordability and convenience, and relish the camaraderie with your fellow explorers. When it comes to short distances in the southern wonderlands of Karnataka and Tamil Nadu, the bus is undoubtedly the choicest ride.
Are you ready to embark on an expedition of elegance and simplicity? Board the bus, and let it carry you on an enthralling journey that will leave you with cherished memories to last a lifetime. Happy travels!
---
Mastering the Art of Price Negotiation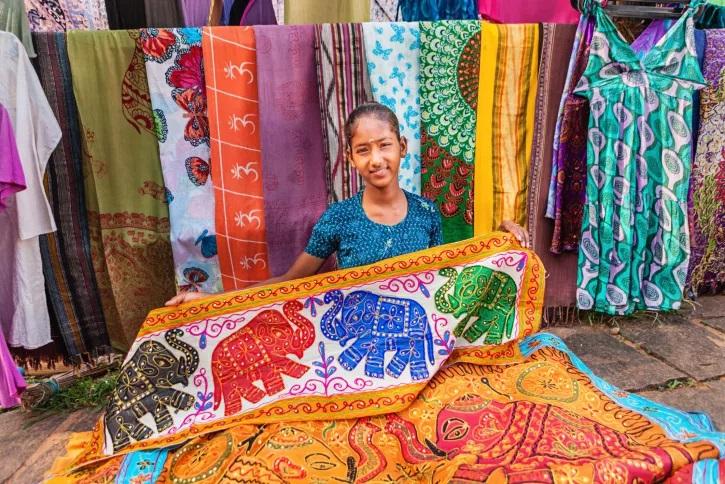 Embracing the vibrant markets of India is an exhilarating experience, where haggling becomes an art form. This cultural tradition not only adds a dash of excitement but proves essential, particularly for foreigners. Brace yourself, as vendors often present initial prices twice or thrice the actual market value. Fear not, for skilled negotiations are your golden ticket to unlocking great savings. To ensure you don't pay more than warranted, here are some refined tips for adeptly navigating the art of bargaining in India's bustling markets. And if you find yourself seeking accommodation, don't shy away from gracefully negotiating a more favorable rate at a hotel, provided it has vacant rooms to spare. Happy haggling!
---
Discover Your Perfect Holiday Package
Indulge in the art of effortless travel planning as you embark on a journey of boundless possibilities. Welcome to the world of holiday packages, where dreams come to life, and unforgettable memories are crafted with finesse. Allow us to present a curated selection of captivating flight and hotel deals, meticulously handpicked to cater to your desires.
With a stroke of brilliance, tour agents and esteemed online aggregator sites, such as Makemytrip, Yatra, and Cleartrip, stand as the pillars of this enchanting realm. They weave the tapestry of your dreams, offering you an array of options, including the marvel of combining destinations and flights, all wrapped in one awe-inspiring package.
Gone are the days of trudging through the maze of separate bookings! Embrace the elegance of convenience as you unlock savings up to an astounding 30%. Yes, you read that right - a treasure trove of savings awaits, thanks to the wisdom of merging flights and hotels in a harmonious symphony.
Seize the opportunity to embark on an adventure that caters to your every need. Whether you yearn for the tranquility of a beach retreat, the allure of a bustling city escape, or the allure of venturing into uncharted territories, these holiday packages have been thoughtfully tailored to fulfill your desires.
So, why wait any longer? Embrace the allure of these elegantly crafted holiday packages and embark on a sojourn that will linger in your heart for years to come. Book your dream escape today and let wanderlust guide your way.
---
Discover the Beauty of India, Without Cost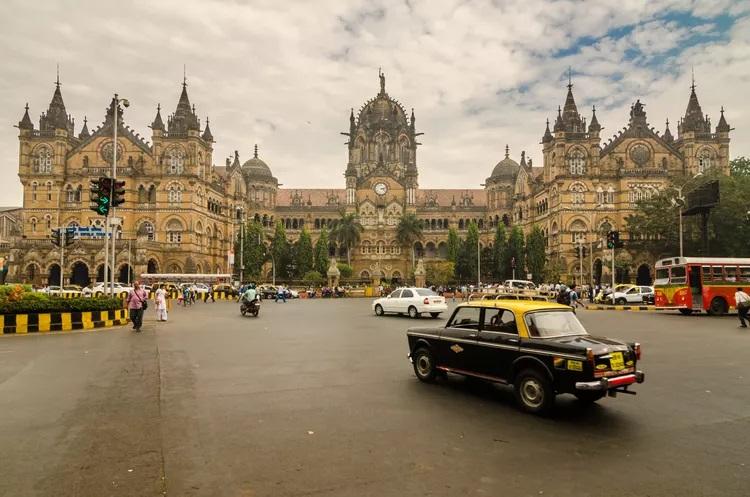 Unveil the allure of India's wonders without burning a hole in your pocket! Amidst the enchanting plethora of experiences this country offers, let us embrace the charm of the cost-free treasures. Allow yourself to steer away from monuments and historical sites that may demand a princely sum from foreign visitors, thus potentially burdening your delightful sojourn. Instead, let us shift our focus to the magnificent offerings that come without any price tag - from ornate temples and vibrant festivals to mesmerizing art galleries and grand heritage buildings.
Let the essence of India's cultural tapestry envelop your senses as you immerse yourself in the awe-inspiring temples that stand as architectural marvels, echoing tales of a rich past. Partake in the joyous celebrations of colorful festivals, each weaving its own story of tradition and unity, leaving indelible imprints on your soul.
Stroll through the hallways of artistic brilliance in esteemed art galleries, where masterpieces of local artists and artisans unfold before your eyes, evoking emotions that words may struggle to describe. Traverse through the hallowed halls of heritage buildings, beholding the grandeur and history they lovingly preserve, bridging the gap between past and present.
In this realm of wonders, you'll find that the most extraordinary experiences often come without a monetary price. Embrace the charm of India's no-cost offerings, and let your heart and mind be enriched by the boundless beauty that lies all around. May your journey be a treasure trove of memories that last a lifetime.
---
Unlock Exclusive Perks with Loyalty and Reward Points
Indulge in a delightful revelation for all you esteemed members of hotel loyalty programs! Prepare to be enthralled, as opulent international hotel chains graciously spread their wings across the enchanting landscape of India. Elevate your travel experiences to unparalleled heights with renowned programs like Starwood Preferred Guest, Marriott Rewards, Hilton HHonors, IHG Rewards Club, Accor Le Club, Club Carlson, and Hyatt Gold Passport, all showering you with an array of irresistible redemption options in this captivating country.
Embrace the allure of loyalty and reward points, for they hold the key to unlocking an exceptional world of possibilities. Each stay becomes a cherished journey, brimming with cherished memories and cherished rewards. Picture yourself immersed in the splendor of a luxury retreat, all while relishing the thought that your loyalty is appreciated and reciprocated with every cherished stay.
Step into the realm of unparalleled exclusivity as you venture into the hallowed halls of esteemed hotel brands, thoughtfully designed to exceed your expectations. Your loyalty becomes a golden ticket, granting you access to a host of alluring privileges, ensuring that every visit is imbued with splendor and sophistication.
Oh, the wonders that await! Savor the freedom to choose from a curated selection of redemption options that truly cater to your desires. From rejuvenating spa retreats to culinary odysseys, from breathtaking excursions to moments of pure tranquility, each reward is a testament to the value you hold as a cherished member.
In the enchanting tapestry of India's diverse wonders, there lies a world of possibilities, ready to be discovered and savored. The intoxicating charm of historical landmarks, the rhythmic allure of bustling cities, and the serene tranquility of natural wonders all beckon you to create your story of exploration.
So, let loyalty be your guiding light as you embark on a journey unlike any other. The gates are open, and the allure of enchanting destinations awaits. Relish the privileges, embrace the rewards, and seize the moments that will forever be etched in your heart.
Welcome to a realm of captivating experiences - where loyalty and reward points intertwine to create a symphony of cherished memories. Step forth and immerse yourself in the elegance of luxury hotels that stand ready to cater to your every whim. India awaits, and the world of possibilities is yours to behold.
---
Savor Savings on Meals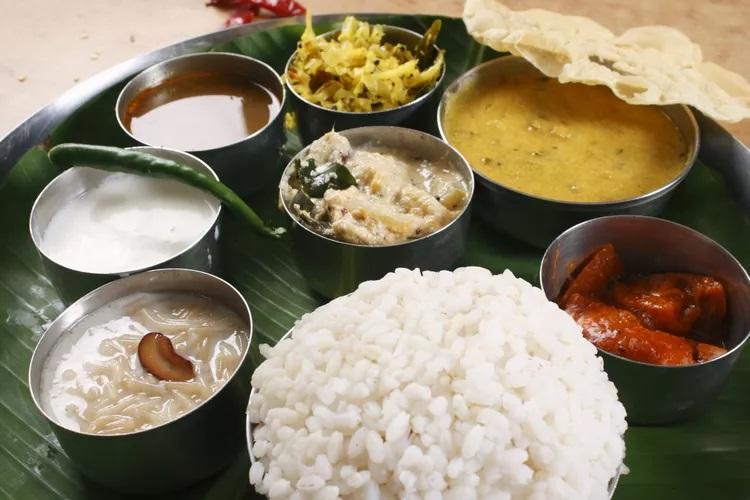 Indulging in hotel dining can often take a toll on your wallet, but fear not, for there are savvy ways to cut those meal costs without compromising on taste or comfort. Allow me to unveil some delightful secrets to eating smartly while on your journey.
Firstly, when selecting accommodations, opt for hotels that offer the added benefit of a delectable breakfast included in the room rate. Nowadays, numerous establishments present guests with the generous gesture of a complimentary buffet breakfast. This not only gratifies your palate but also gratifies your budget, proving to be a double win!
For those moments when you're eager to explore the local gastronomic scene without splurging, consider seeking out small, charming eateries that offer pocket-friendly meals. Discovering such hidden gems is made easy when you observe where the locals flock to satisfy their cravings. A culinary gem worth savoring is the delightful "thali" – a platter brimming with an assortment of delectable dishes. This delectable feast comes at an excellent value for money, leaving your stomach content and your purse unburdened, with a mere couple of hundred rupees to part with, or even less.
Now, for the most astute budget traveler seeking nourishment with a side of serenity, an intriguing option awaits – the Sikh gurudwara. Embrace the unique experience of dining within these places of worship, where meals are generously provided free of cost to all. Beyond the delightful sustenance, some gurudwaras even offer free accommodations, extending their benevolence to weary travelers.
So, the next time your wanderlust calls, remember these refined tips to relish a mouthwatering journey without breaking the bank. Bon appétit, and may your adventures be as rich as your newfound savings!
---
Unlock the Door to Adventure
Discovering the wonders of India while sharing your skills has never been more rewarding. Picture this - a place where your passion meets a chance to explore and connect with like-minded individuals. Welcome to the realm of new backpacker hostels, where a world of possibilities awaits!
Now, imagine the delightful possibility of obtaining complimentary accommodations in exchange for your invaluable volunteering efforts. Sounds too good to be true? Well, it's not! We present to you the perfect platform to embark on this incredible journey: WorldPackers.
WorldPackers is your gateway to a plethora of opportunities, all uniquely diverse and tailored to your interests. Whether you're an aspiring social media virtuoso, a photography and video wizard, a master of organizing engaging activities, or an administrative maestro - there's a role that suits you perfectly. Engage in the profound satisfaction of making a difference through social work, imparting knowledge as a dedicated teacher, or even embracing the earthy joys of farming.
As you wander through this treasure trove of possibilities, a vibrant tapestry of experiences awaits you. Seize this moment to blend your skills with your love for exploration, all while creating unforgettable memories in the breathtaking landscapes of India.
So, are you ready to embark on a journey that not only ignites your soul but also enriches the lives of others? Join WorldPackers today, and let the adventure begin! Remember, an extraordinary voyage of self-discovery and meaningful connections awaits - all in the embrace of India's beauty and the warm camaraderie of fellow travelers. Offer your skills, unlock new horizons, and embrace a life-changing adventure!