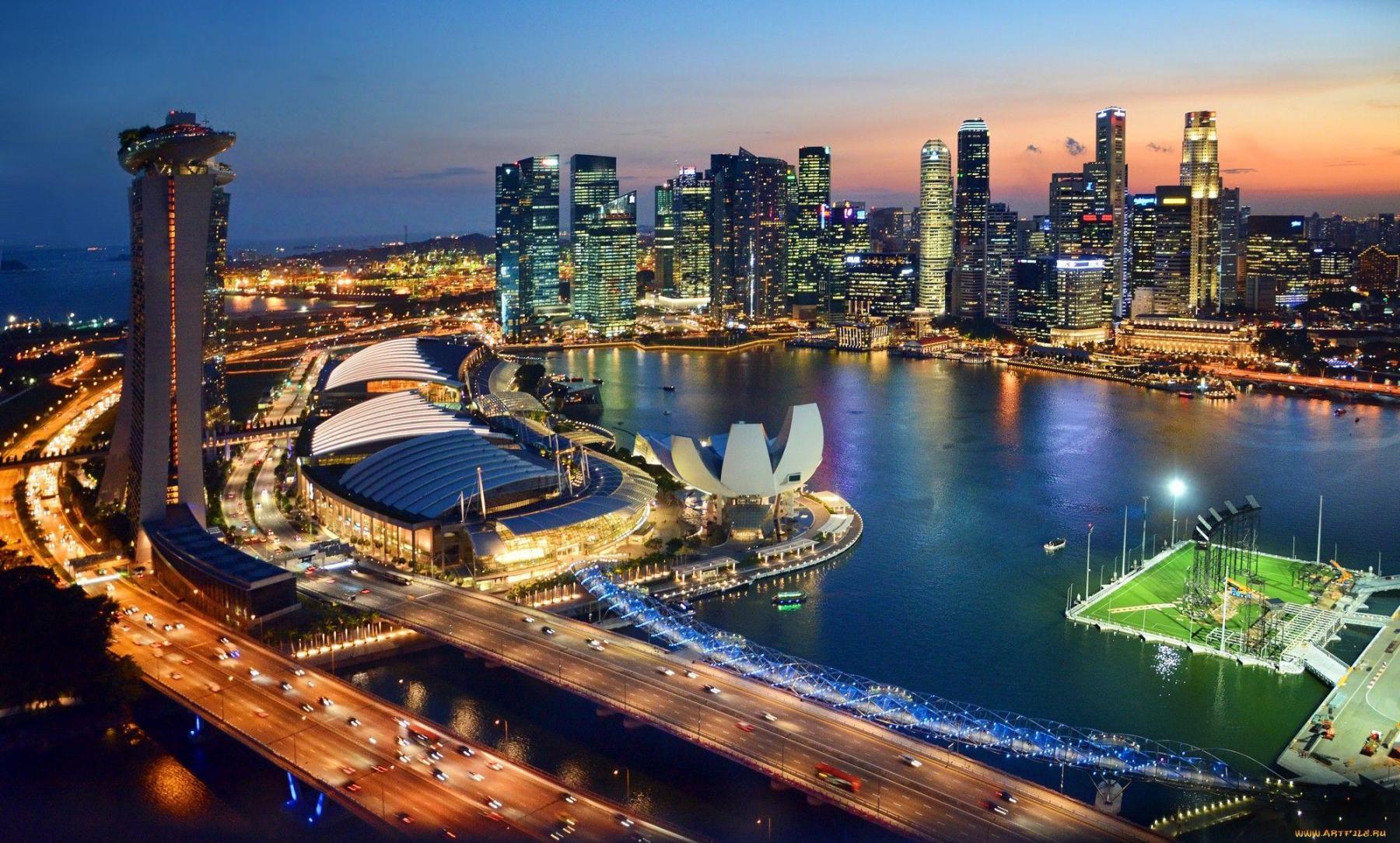 Travelling is known to provide not only relaxation for our minds but also rejuvenation for our souls. However, it can be challenging to plan a trip, especially an international vacation, when we are tight on schedule and have limited days available. If this is a concern for you, this blog aims to assist you in selecting the ideal international destination for a short holiday with your loved ones. Additionally, the winter season, known for its festivities, offers an excellent opportunity to plan a vacation with friends, family, or even embark on a solo adventure. If you are considering a 3-4 day trip to a foreign destination, you have come to the right place. Without further ado, let's delve into it, respecting your valuable time.
Here are Destination To Plans your Short Vacations From India
Thailand: Where Azure Waters Perfectly Complement the Picturesque Beauty
How about considering a short vacation to a captivating destination that boasts breathtaking natural beauty, complemented by crystal-clear waters and a wide range of thrilling adventure activities? In simpler terms, you can opt to escape the ordinary and indulge in some quality time on a tranquil island. Thailand emerges as an ideal tourist hotspot for such a getaway, especially if you're short on time and seeking a budget-friendly destination that can be explored within 3-4 days. Moreover, if you happen to visit Thailand during the Christmas or New Year holidays, you can expect a delightful combination of fun, sunshine, and relaxation. Strolling through the cities, you'll be treated to the mesmerizing sight of illuminated malls and streets adorned with festive decorations, bringing the magic of Christmas to life in various enchanting ways.
Places to Visit in Thailand: Chiang Mai, Pattaya, Bangkok, Krabi and Phuket.
---
Vietnam: An Ideal Haven of Breathtaking Landscapes
Looking for an overseas tour from India for a short getaway? Consider Vietnam, a popular destination known for its breathtaking natural beauty and scenic vistas. It guarantees a memorable vacation with your family or friends, creating moments to cherish for a lifetime. While Vietnam can be visited throughout the year, experiencing it during Christmas adds a special touch. You'll have the opportunity to witness the midnight mass, where the Christmas eve is celebrated with fervor, and children perform plays outside the church. Additionally, you can indulge in shopping at the Christmas Markets. Another delightful sight is the release of floating candles on the riverbanks, a treat for both the eyes and soul. In essence, a trip to Vietnam offers an immersion into its stunning natural landscapes, rich heritage, ancient architecture, and vibrant culture.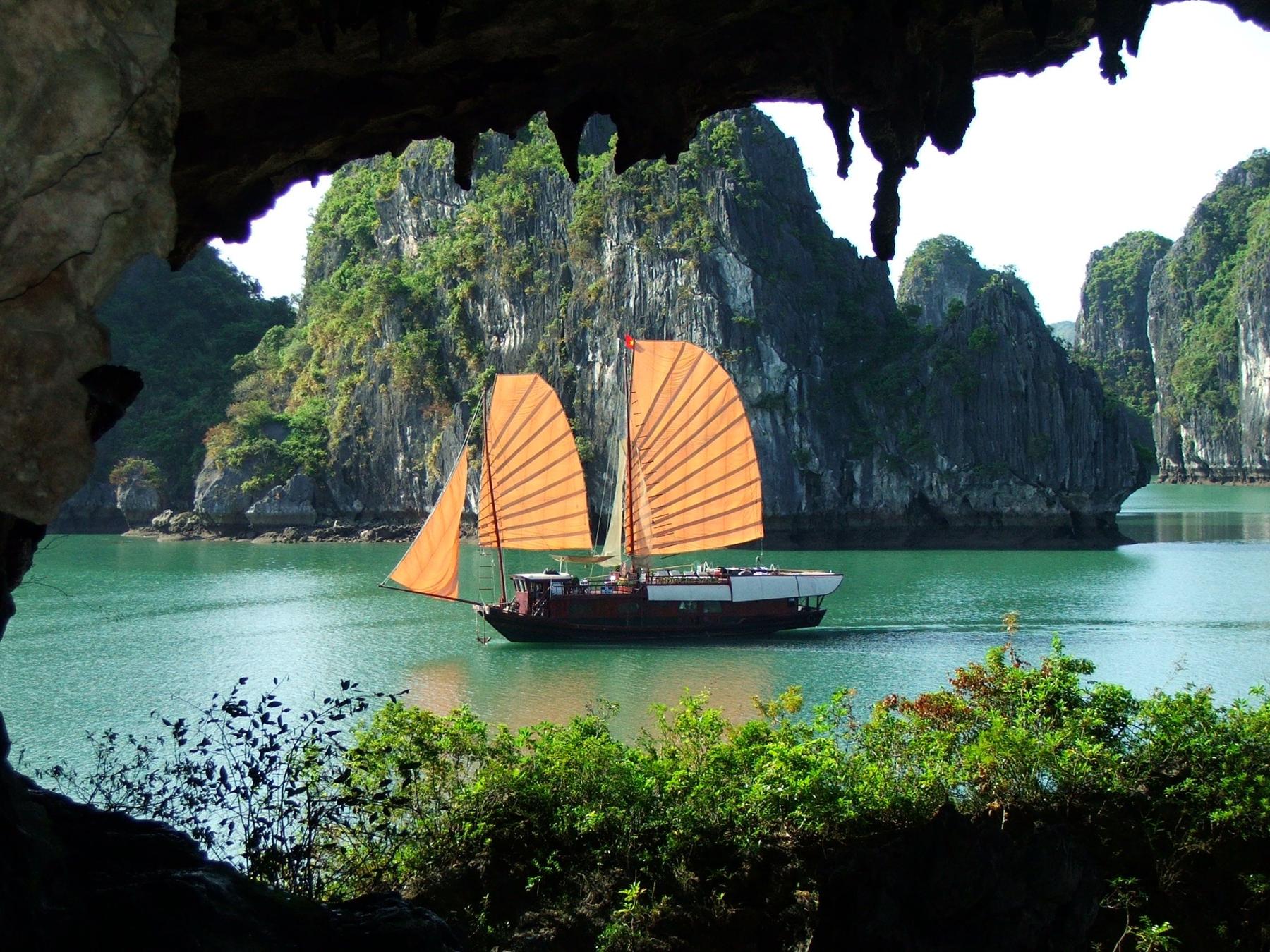 Places to Visit in Vietnam: Hanoi, Moc Chau plateau, Hoi An and Mui Ne.
---
China: The Land Of Mysteries To Give You Ultimate Holiday Experience
Embark on another affordable journey from India that can be completed within 3-4 days, and China will transport you to a land of enigmatic wonders and beyond. When you explore this country, you'll immerse yourself in its rich culture, savor its exquisite cuisine, witness mesmerizing kung fu displays, marvel at majestic pagodas, admire beautiful paintings, appreciate fine silk and ming vases, indulge in tea ceremonies, and much more. China stands as one of the top travel destinations from India, offering year-round appeal. However, planning your visit during the Christmas Festival Season or New Year will grant you a unique experience, different from the typical Christmas festivities with bells, Santa Claus, and decorations. China during this festive season presents an opportunity to observe Christmas celebrations with its own distinctive traditions.
When you travel to China, you'll discover a distinct approach to celebrating Christmas Eve. For a remarkable experience, consider heading to Shanghai, a vibrant city renowned for its Christmas festivities. Don't miss the chance to explore the River Mall, where you can shop for a wide range of items and savor delectable cuisine. Experience the festive atmosphere by witnessing the Santa Run, where participants don Santa costumes. Additionally, make sure to visit the Shenghua Mansion on Hankou Road, where you can immerse yourself in a Hawaiian-style Christmas Party.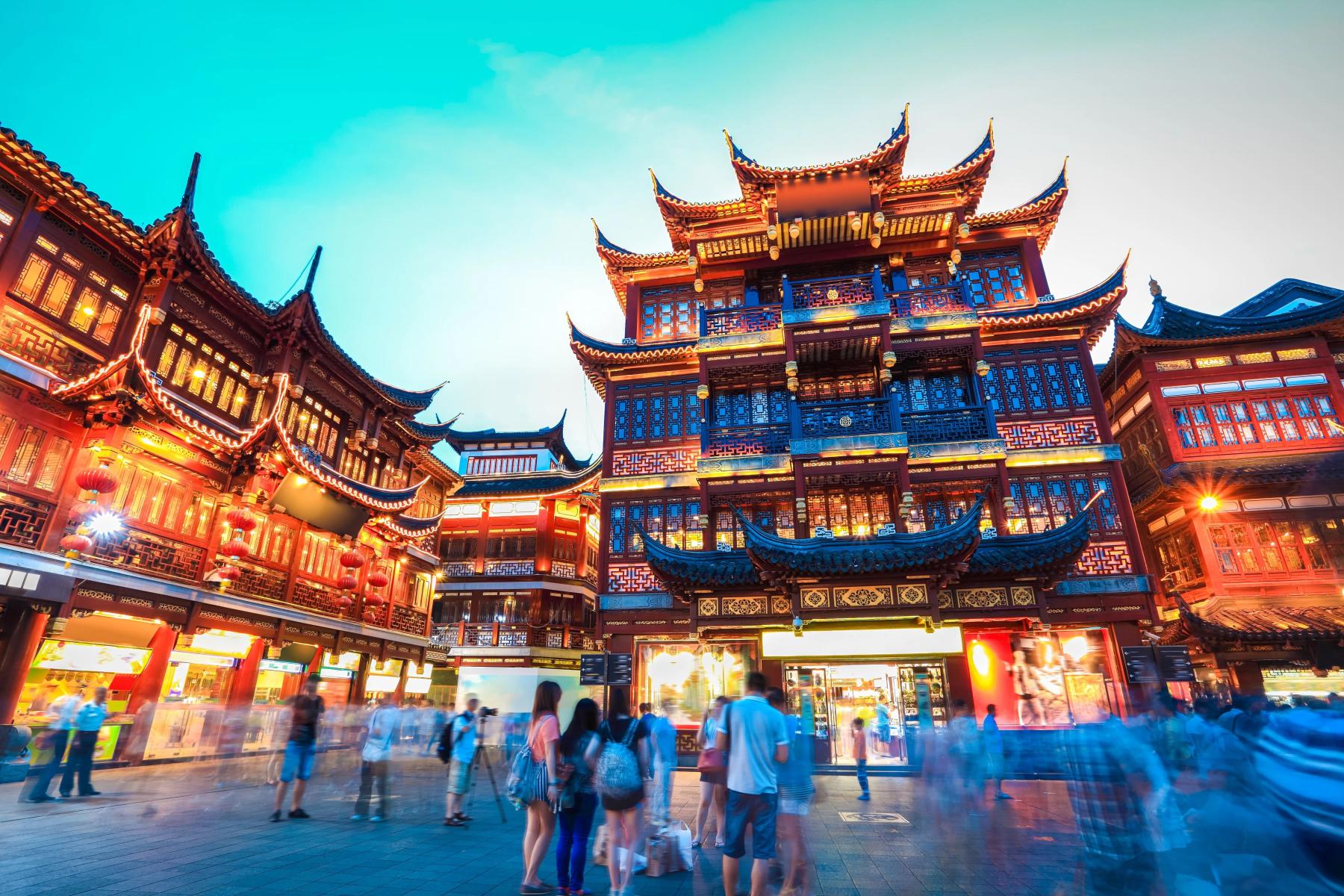 Places to Visit in China: Hong Kong, Shanghai, Taiwan and Macao.
---
Dubai: An Unforgettable Luxury Holiday Experience That Will Be Cherished Forever
Are you in search of a brief yet luxurious getaway from India? Look no further than Dubai. With its soaring skyscrapers and impressive infrastructure amidst vast sand dunes, Dubai promises an unparalleled experience of opulent holidays. Immerse yourself in the city's extravagant shopping malls, delectable restaurants, and rich Emirati culture. The ideal time to plan your trip from India is during the winter season, from November to February, when Dubai is at its finest. Take advantage of this time to witness the splendid New Year celebrations, complete with mesmerizing fireworks and extravagant shows that will leave you with memories to cherish forever. Dubai, with its myriad attractions, has now become the ultimate year-end destination for global travelers.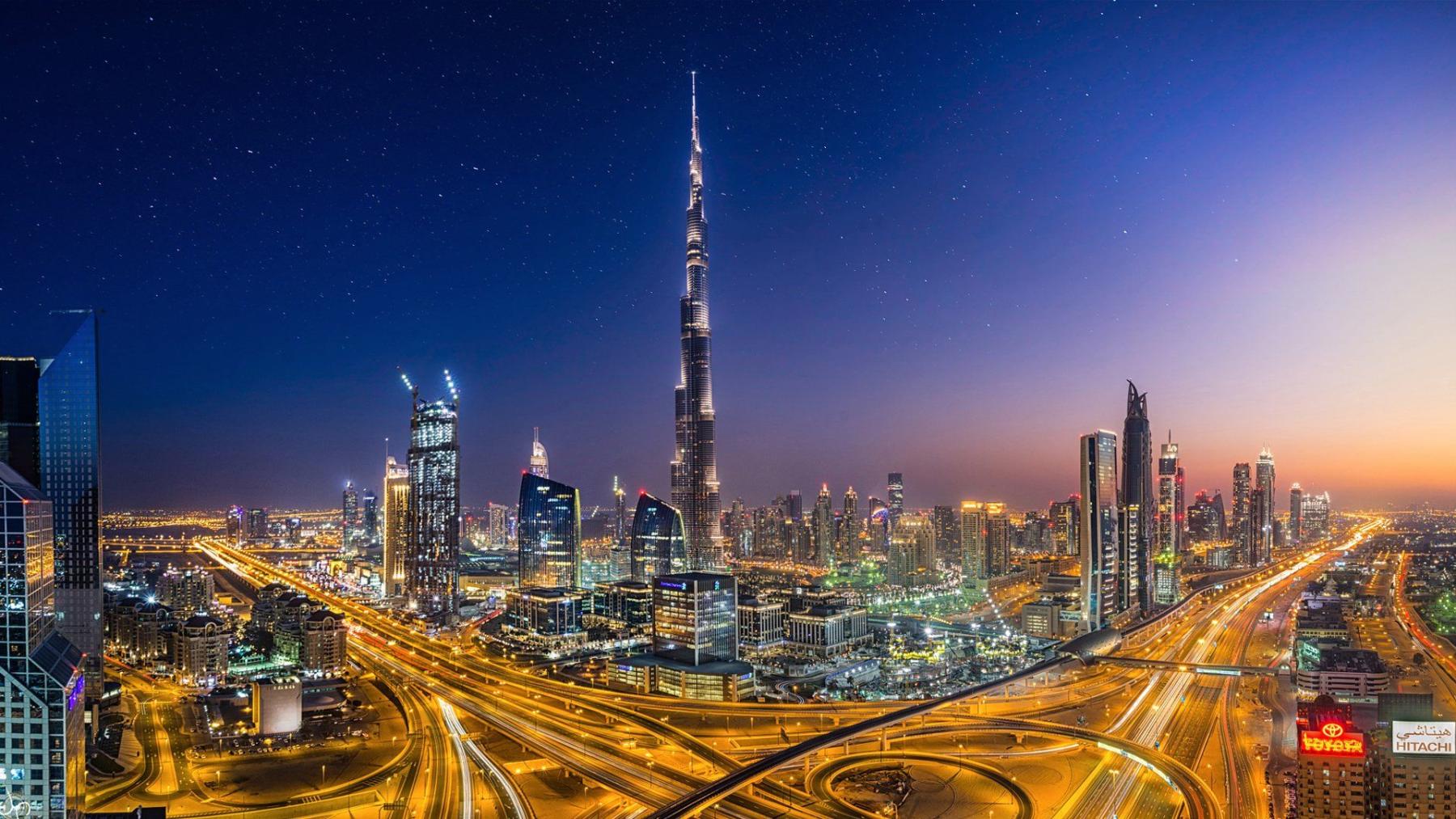 Places to Visit in Dubai: Burj Khalifa, Burj Al Arab, Jumeirah Beach, Dubai Mall, Magnificent Sheikh Saeed Maktoum House, Dubai Creek, Dubai Aquarium, Ibn Battuta Mall.
---
Singapore: An Enchanting Nation Brimming With Joy to Warm Your Heart
Considering a 3-4 day holiday? Opting for a trip to Singapore would be the ideal choice. This captivating island destination offers a progressive atmosphere where you can experience a vibrant blend of cultures, ethnicities, and communities, all fueled by the enthusiasm of its people. Your visit to Singapore promises to be a memorable one, filled with excitement, surprises, and an undeniable charm that will leave you ecstatic. For an extra touch of luck, plan your trip during the Christmas and New Year celebrations, when the country comes alive with grand festivities, providing both locals and tourists with an array of enjoyable activities, including indulging in delicious food and engaging in shopping sprees. Don't forget to explore Orchard Road, where you can immerse yourself in the festive spirit, complemented by enchanting Disney-themed decorations.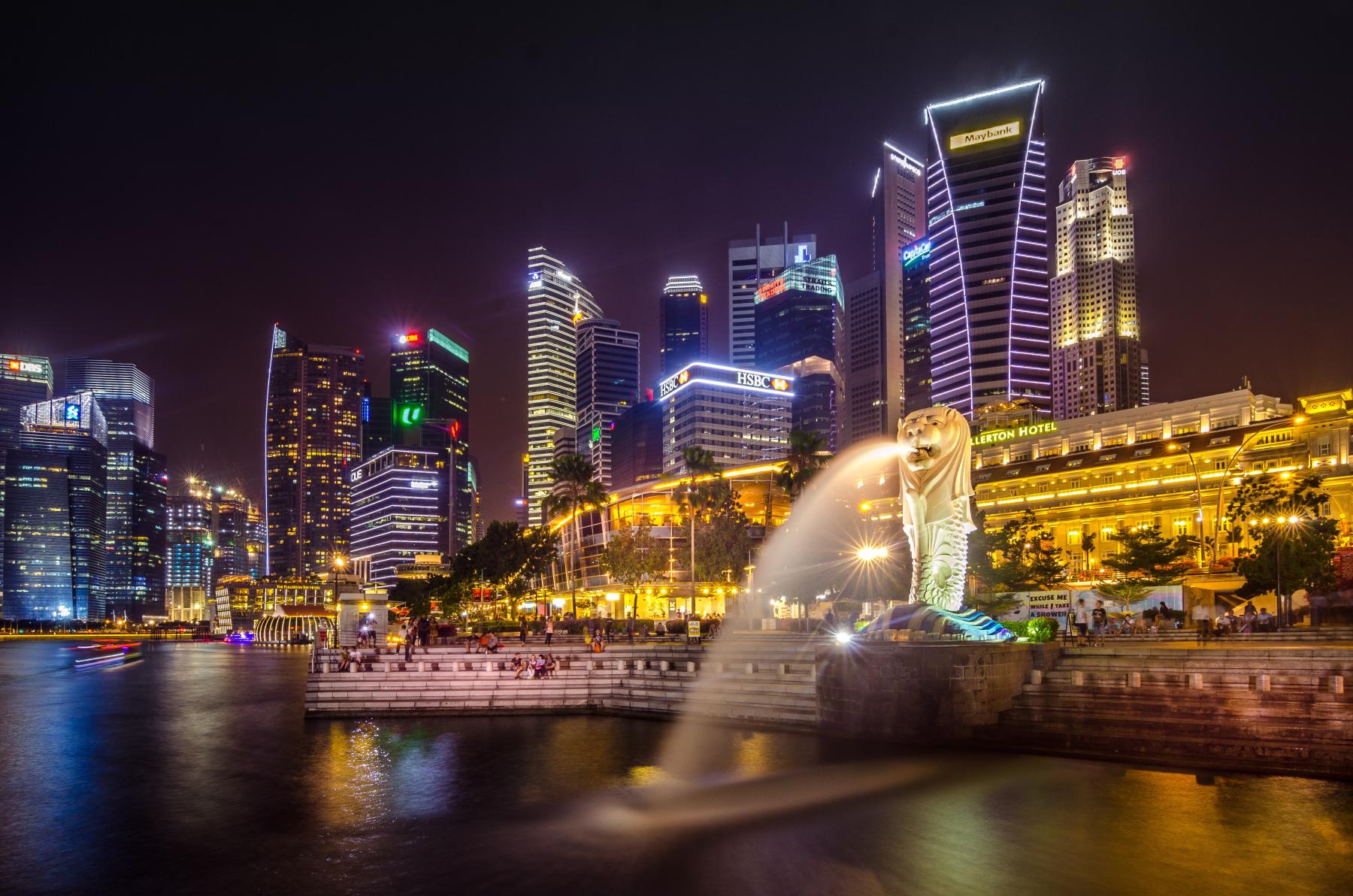 Places to Visit in Singapore: Sentosa, Jurong East, Yishun, Bukit Panjang and more.
---
Bhutan: An Ideal Destination for a Serene Retreat, Drawing You Near Majestic Mountains and Monastic Enclaves
If your intention is to spend time surrounded by mountains, monasteries, and enchantment during an international trip from India, then Bhutan will provide you with a rejuvenating holiday experience for your mind and soul. This country offers a plethora of attractions to tourists, allowing you to immerse yourself not only in the rich Buddhist culture but also in the breathtaking and captivating natural landscapes. Therefore, consider planning your vacation to this incredible nearby destination from India, as Bhutan will bring you closer to numerous monasteries, awe-inspiring architecture, ancient forests, unique plant and animal life, high-altitude trekking trails, and a serene atmosphere, among other things. Moreover, interacting with the people of Bhutan will reveal their welcoming and peace-loving nature. The very essence of Bhutan is bound to fill your heart with happiness.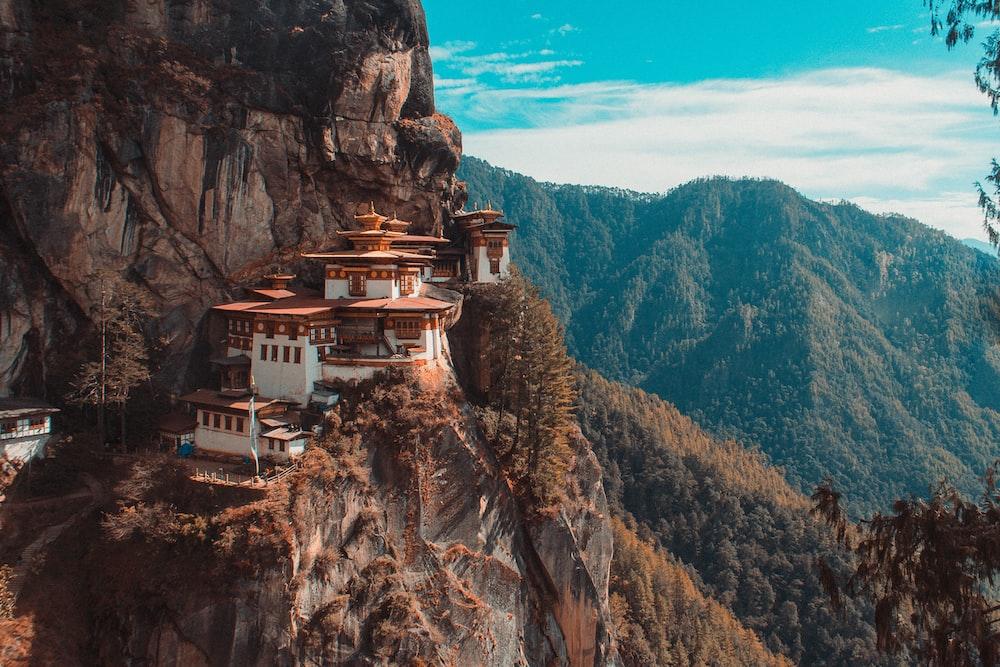 Places to Visit in Bhutan: Paro, Thimphu and Punakha.

---
Indonesia: A Destination with Stunning Beaches and Lush Jungles
Indonesia, with its stunning Southeast Asian islands, is a favored destination for people in India planning a short international trip. It is the largest island country, boasting thousands of breathtaking islands. When you travel to Indonesia for a holiday, you will be greeted by pristine beaches, lush jungles, and much more. If you are seeking to immerse yourself in natural beauty and take a break from your everyday life, Indonesia is the perfect place. Additionally, Indonesia is culturally rich, allowing you to encounter various tribes living harmoniously and peacefully.
While visiting Indonesia during the Christmas and New Year Vacation may not offer extensive festivities, there are unique experiences that surpass the ordinary. For instance, if you travel to Bali Island, you can witness Christmas trees crafted from chicken feathers, and there are even trees made entirely of chocolates. These distinctive trees add a special touch to the Christmas celebrations in the country.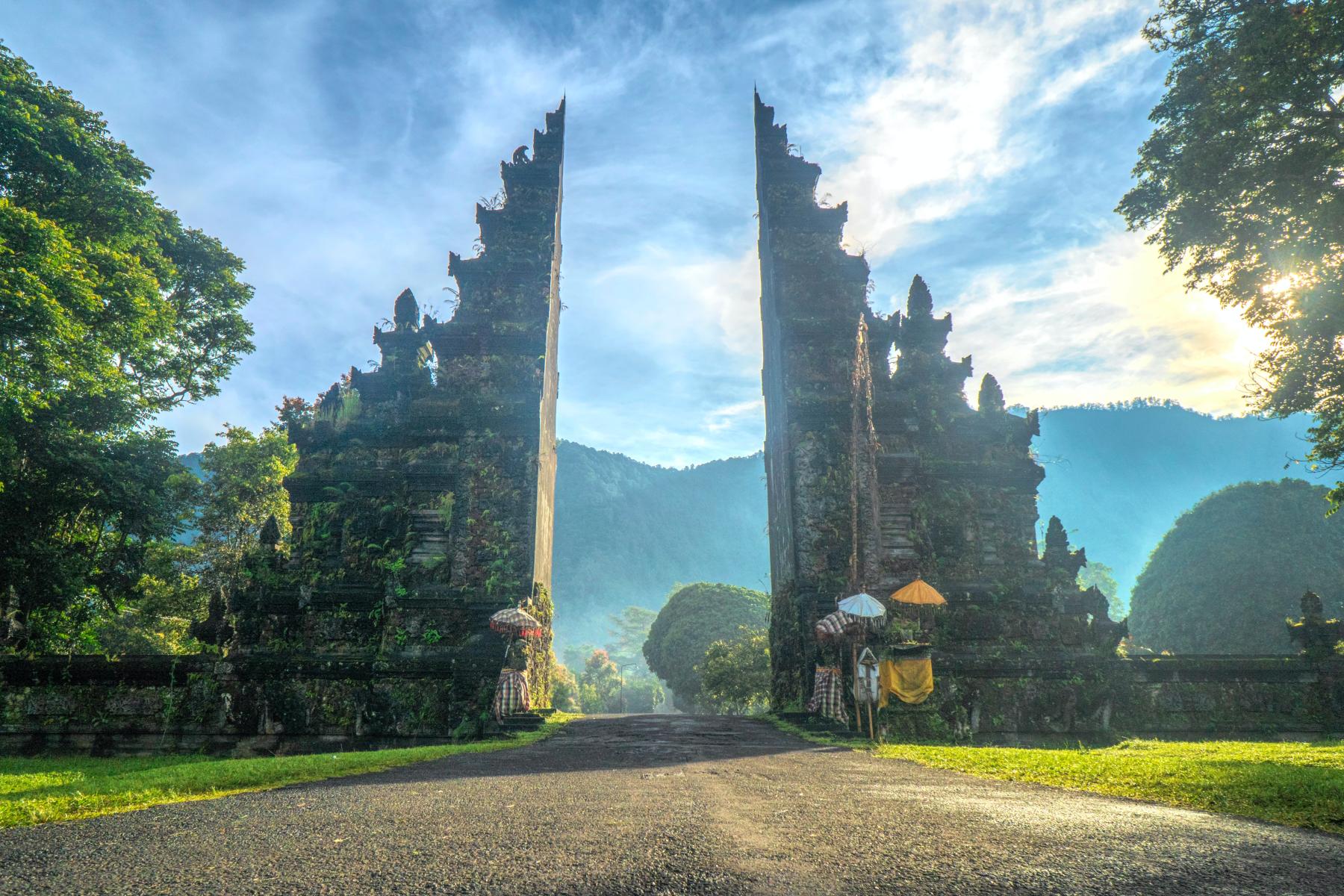 Places to Visit in Indonesia: Bali, Ubud, Jakarta, Lombok, Sumbawa Island and Central Java.
---
Malaysia: A Vibrant Destination Offering Exciting Adventures for Living Life to the Fullest
How about considering a brief excursion to Malaysia? Among the various tourist destinations available, Malaysia stands out as a fantastic country to consider for your short getaway with friends, family, or even on your own. Upon arrival, you will be greeted by modern cities, colonial architecture, lush tea plantations, and expansive jungles. One cannot overlook the delightful cuisine that Malaysia has to offer. You can plan your trip to Malaysia at any time throughout the year, but to create lasting memories, it is recommended to visit during the Christmas and New Year period. This will allow you to immerse yourself in the festive atmosphere permeating the city, with people donning the iconic red cap of St. Nicholas and joining in the joyous celebration of Christmas songs. In summary, Malaysia presents itself as the perfect destination to explore during Christmas and usher in the New Year.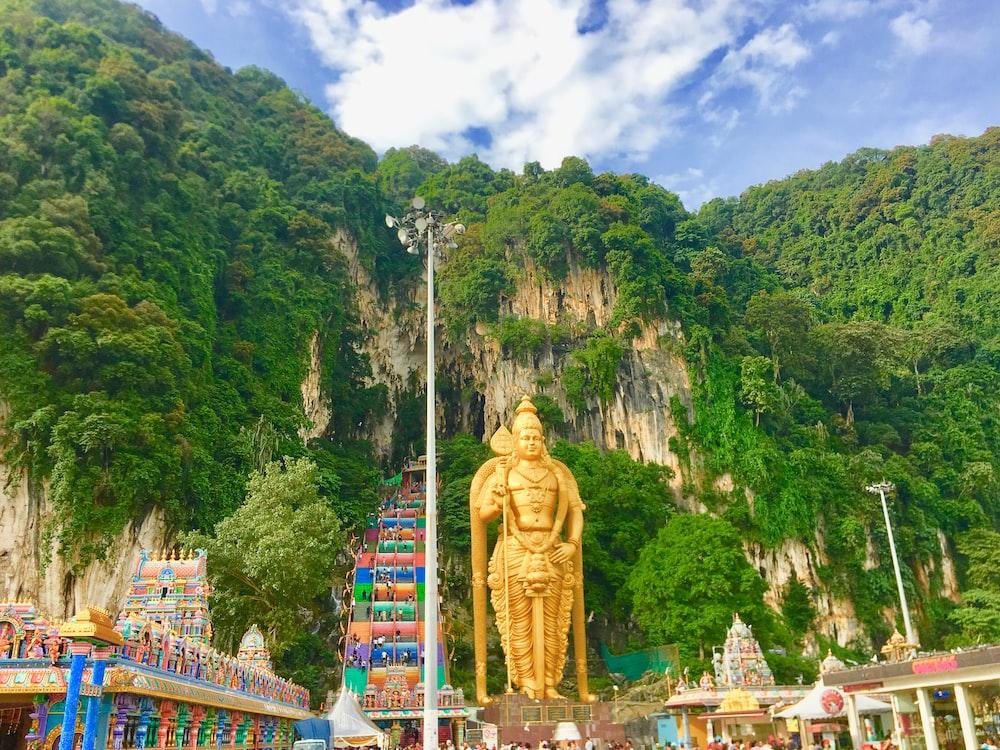 Places to Visit in Malaysia: Kuala Lumpur, George Town, Kota Kinabalu, Malacca City, Kuching, Penang Island.
---
The Maldives: A Destination of Pristine Beaches With White Sands, Offering Relaxation and Renewal.
Embark on a budget-friendly journey from India to a destination that offers pristine white sand beaches, the soothing sound of crystal-clear waters, and the perfect opportunity to unwind away from the daily routine. Take a short vacation and discover the rejuvenating experience awaiting you in the Maldives. While it is an ideal year-round destination, consider spending your New Year's holiday in this serene and tranquil environment. Indulge in the ultimate relaxation as you bask leisurely on sun-kissed beaches and explore the palm-fringed islands. To truly appreciate this extraordinary experience, make your way to the Maldives and create lifelong memories.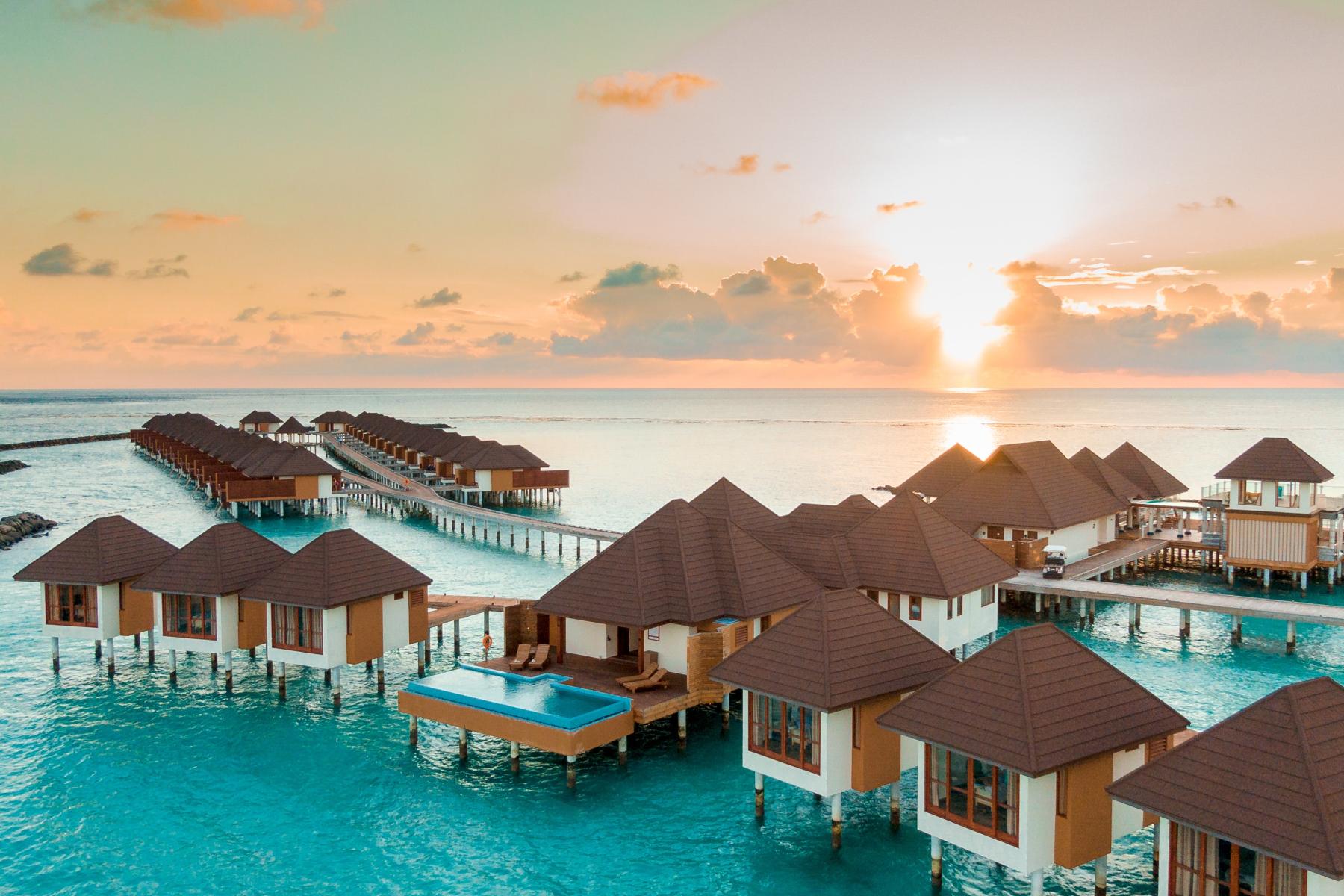 Places to Visit in Maldives: COMO Cocoa Island, Baros Island, Emboodhu Finolhu Island, Mihiri Island, Male Island, Rangali Island.
---
Sri Lanka: Embrace the Perfect Christmas Getaway with 25 Delectable Authentic Dishes
While Sri Lanka is a destination that can be visited at any time of the year, it is highly recommended to plan a trip during Christmas or New Year to have a truly magical experience that should not be missed. Prepare yourself to explore our neighboring country. By being in Sri Lanka during Christmas, you can fully immerse yourself in the festivities by embarking on an incredible excursion to Matale, where you will be treated to a sumptuous 25-course Sri Lankan feast. This extraordinary lunch takes place in the charming surroundings of the hilltop batik workshop known as the Artist's House, where you can relish the delicious food while also witnessing the talented batik artists at work. Don't miss this opportunity.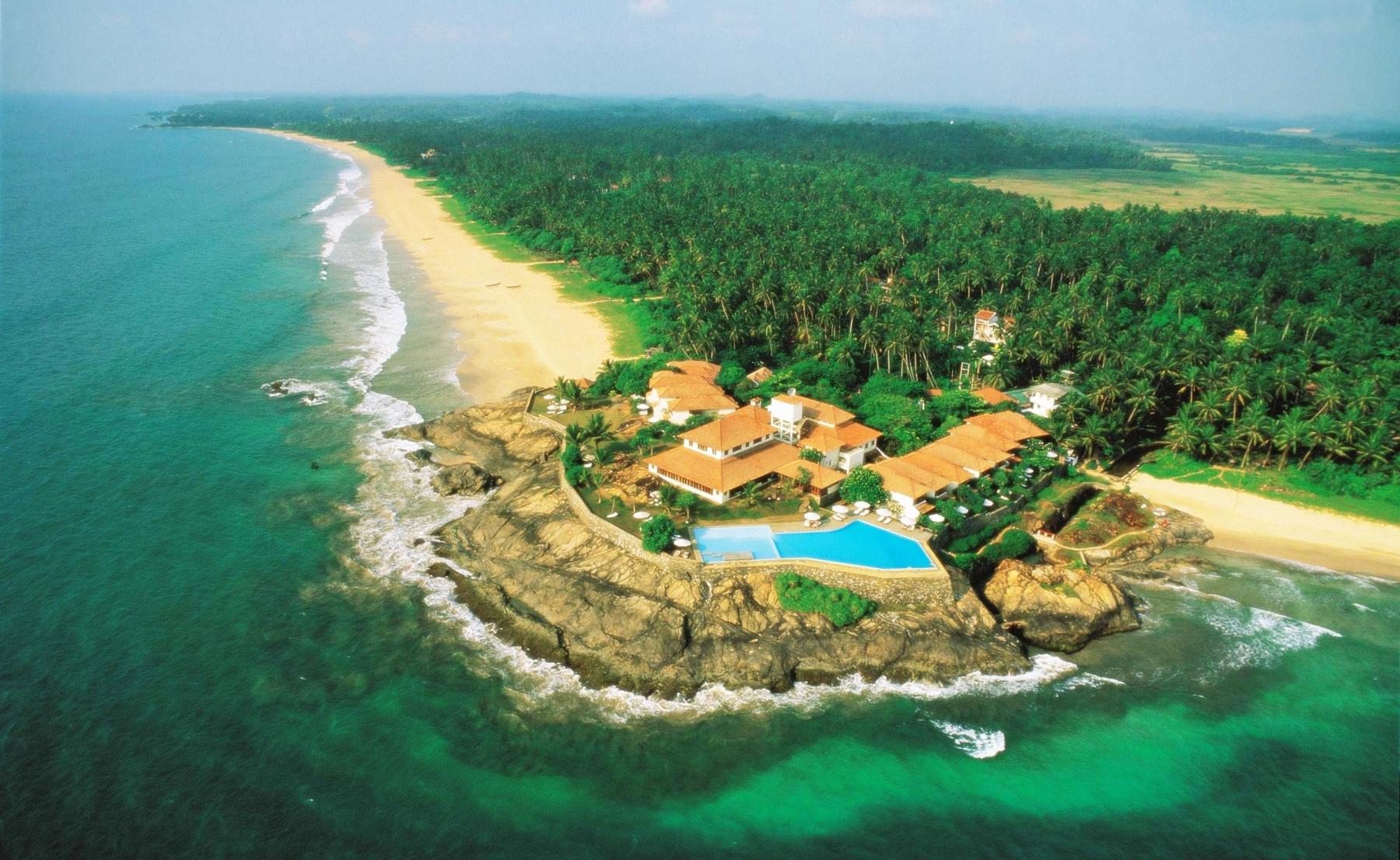 Places to Visit in Sri Lanka: Colombo, Matara, Kandy, Nuwara Eliya, Bentota, Matale, Hikkaduwa, Horton Plains, and Galle.
In conclusion, the festive season provides an excellent opportunity to embark on a short vacation from India and explore enchanting destinations abroad. Whether you're seeking pristine beaches, stunning landscapes, rich cultures, or luxurious experiences, there are several options to choose from. Thailand offers crystal-clear waters and thrilling adventures, while Vietnam immerses you in breathtaking landscapes and cultural traditions. China presents a land of mysteries with its rich heritage and distinctive Christmas celebrations. Dubai provides a luxurious holiday experience amidst impressive architecture and extravagant festivities. Singapore offers a vibrant blend of cultures and joyful celebrations. Bhutan provides a serene retreat surrounded by majestic mountains and monastic enclaves. Indonesia captivates with stunning beaches and lush jungles, while Malaysia offers exciting adventures and a festive atmosphere. The Maldives invites you to relax on pristine beaches and renew your spirits. Sri Lanka tantalizes your taste buds with authentic cuisine and magical Christmas feasts. With these enchanting destinations awaiting your arrival, it's time to plan your unforgettable getaway this festive season.