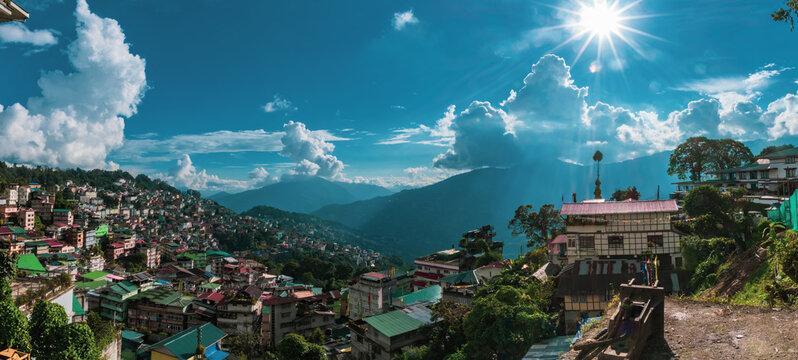 06 Nights/07 Days
Gangtok North Sikkim itinerary
Overview
Sikkim, one of the smallest states in India, is a breathtaking world on its own, boasting alpine meadows, steep trails, glaciers, and vibrant wildflowers. Its rich culture with Buddhist Monasteries adds to its charm. Once you visit Sikkim, you'll be captivated, and returning to your homeland will be the last thing on your mind. This tour, named "NAME OF THE TOUR," allows all kinds of travelers – solo, couple, or family – to experience the enchanting beauty of Sikkim. You'll explore the capital city, Gangtok, as well as Lachen and Lachung, in the most amazing way. During the tour, you'll visit exciting places like Tashi View Point, Baba Mandir, Chopta Valley, and more. It's a perfect blend of adventure and relaxation, and we're confident you'll love this travel package.
Itinerary
DAY 1 : New Jalpaiguri Railway Station(NJP)/Bagdogra Airport(IXB) – Gangtok (130 km/4 hrs drive)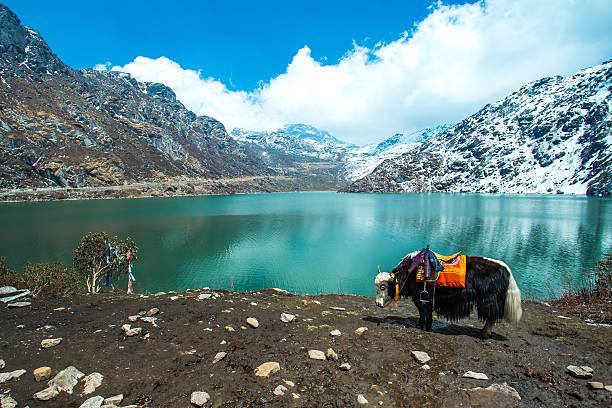 You will meet our representative at either the New Jalpaiguri Railway Station (NJP) or Bagdogra Airport (IXB), who will assist you in getting to Gangtok, the beautiful capital of Sikkim. Along the way, you'll be accompanied by lovely rhododendrons, adding to the charm of your journey to the hotel. You won't be disappointed as the scenery is breathtaking.
The distance from New Jalpaiguri Railway Junction to Gangtok is about 116 km, and the ride takes around 3.5 hours. Similarly, the airport is 126 km away, making the journey about 3.5 hours as well.
Once you reach your hotel, take a moment to enjoy the fresh air and relax. You can use the remaining time to rest, enjoy delicious food, and if you feel energized, take a leisurely walk on the mall road or visit some local markets where you can buy souvenirs.
---
DAY 2 : Gangtok (Full day local sightseeing)
After a refreshing sleep, it's time to welcome the new day with excitement. Start your day with a hearty breakfast and get ready for an enjoyable Gangtok tour. Today, we'll be visiting some fantastic places:
Ganesh Tok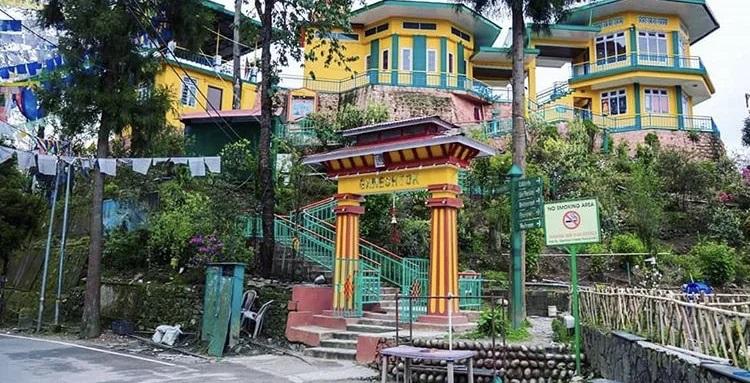 This is a charming Hindu temple located on steep slopes. It's also the highest point in Gangtok, offering breathtaking views of the city and its surroundings. You can even grab some light bites and refreshing drinks at the temple's café.
Tashi View Point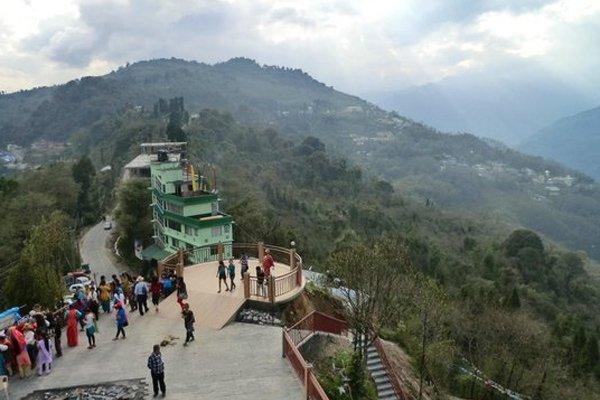 Prepare to be mesmerized by the beauty of snow-capped Mt. Kanchenjunga and nearby valleys. This peaceful spot away from the city's hustle and bustle is perfect for those seeking tranquility. And don't miss the stunning sunrise here!
Ropeway & Banjhakri Falls

A must-visit place for adventure lovers. The famous Banjhakri Falls offers thrilling activities like ropeway rides and boating, all amidst breathtaking scenery.
Directorate of Handicraft and Handloom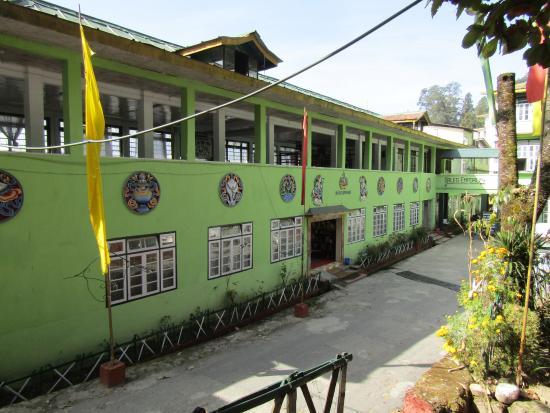 Experience the rich art and craft of Gangtok's people. This place showcases beautiful handcrafted items like folding tables, masks, paintings, shawls, and more, connecting you with local traditions.
Enchey Monastery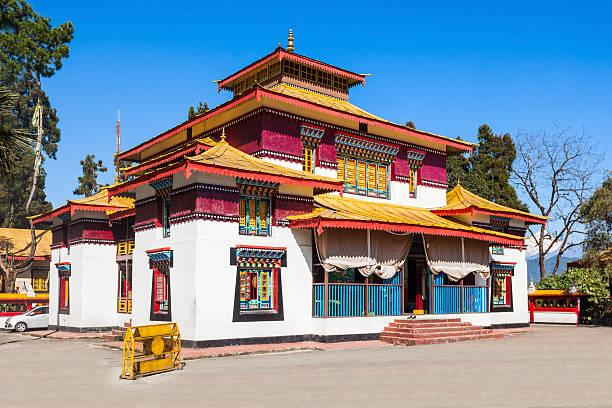 Step into this ancient 200-year-old monastery, where you'll be surrounded by positive energy. The soothing chants of the monks, traditional interiors, and serene ambiance will offer you much-needed tranquility after a day of exploring.
Do Drul Chorten Stupa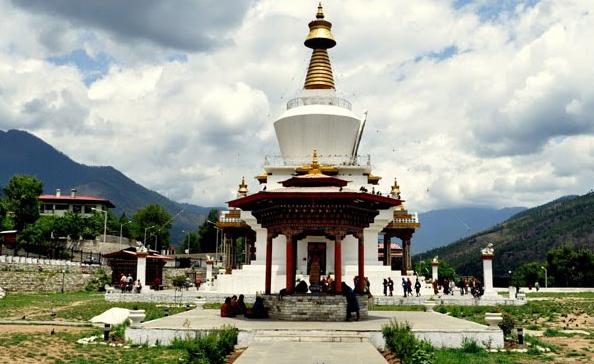 This stupa, built by Trulshik Rinpoche, has a fascinating history. It's surrounded by 108 prayer wheels, believed to keep negativity at bay. The spiritual vibes here are truly uplifting.
Flower Show at Ridge Park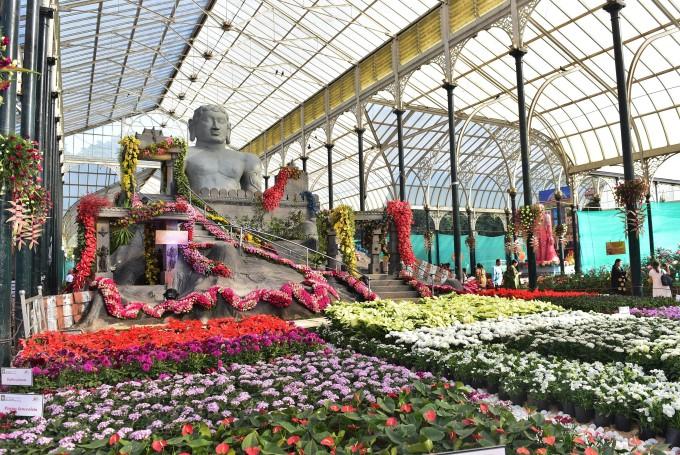 Immerse yourself in the vibrant beauty of Gangtok's flora. The Ridge Park is a paradise for flower lovers with its colorful blossoms and lush greenery.
Institute of Tibetology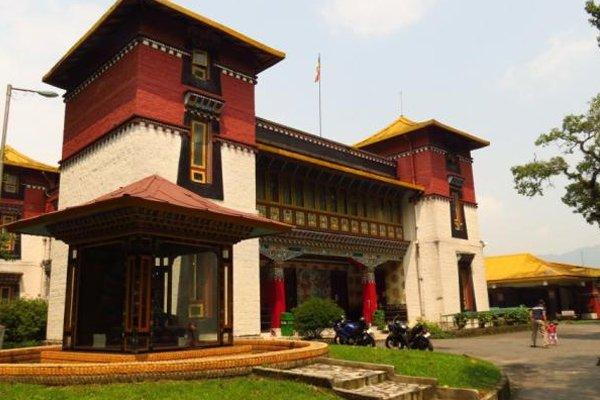 Learn about Tibetan culture and history at this institute. It houses an extensive collection
Lastly, don't miss out on trying the delicious northeastern delicacies at local restaurants. After a fulfilling day, return to your hotel for a peaceful night's sleep.
---
DAY 3 : Gangtok (Tsomgo Lake Excursion and Baba Mandir)

Today is a really exciting day! We're going on an adventure to Tsomgo Lake and Baba Mandir, so let's start with a light breakfast to keep our tummies happy. The Tsomgo Lake is about 40 km away from the city center, and we'll enjoy a two-hour drive through the beautiful Kyongnosla Alpine Sanctuary, where we might spot some amazing animals like the blood pheasant and the red panda. The lake itself is like a hidden gem, situated at a high elevation of 12,310 feet and covered in snow most of the year. It's also a home to many migratory birds and Brahmini ducks.
Next to the lake, we'll visit Baba Mandir, which is a very special and holy place for the locals and tourists alike. It's also known as Baba Harbhajan Singh Temple and is located between Nathu La Pass and Jelepla Pass. This place is a memorial for a brave soldier named Baba Harbhajan Singh, who lost his life while helping others. People believe that his spirit protects all the soldiers working in the challenging Himalayan regions.
If you're up for more adventure, there's an optional tour to Nathu La Pass, which connects Sikkim in India to a region in China. It's a bit of a climb, but totally worth it for the breathtaking views. Keep in mind that visiting this pass requires a special permit.
After seeking blessings at Baba Mandir, we can head back to Mall Road for a fun evening. Finally, we'll return to our hotel for a good night's sleep after this exciting day. Enjoy the trip!
---
DAY 4 : Gangtok – Lachen (About 125 Kms / 6 Hrs)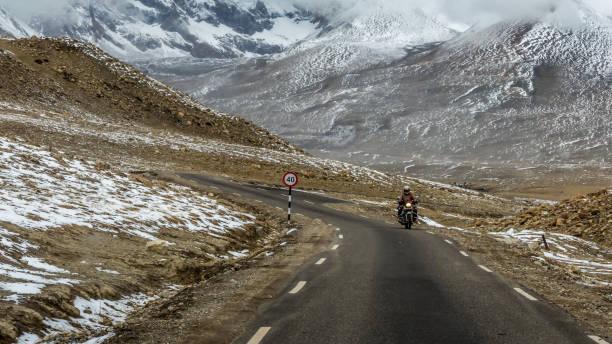 Good morning! Today is a special day because you're going to Lachen! Start your day with a delicious breakfast to fuel up your energy. You'll need it because you have a 5-6 hour drive ahead to Chungthang, which is about 96 kilometers away from Gangtok.
Once you reach Chungthang, take a break and enjoy a fantastic lunch. After that, continue your journey to Lachen, which is about 35 kilometers from Chungthang. Lachen is one of those places that captivate you instantly. It's like a hidden gem nestled among rocks and cliffs, truly a wonderland.
The sight of the snow-capped mountains is incredibly soothing, and Lachen has some fantastic places to explore, like Gurudongmar Lake, Thangu, and Chopta Valley. These places are fascinating and definitely worth visiting.
Once you reach Lachen, check into your hotel and have a nice cup of evening tea. After that, take a leisurely stroll around the charming village and immerse yourself in the untouched beauty of the place. Make sure to visit the Lepcha Village too; it's a unique experience!
After your evening walk, return to the hotel in Lachen and have a good night's sleep. Tomorrow will be another exciting day, so rest up and enjoy your time in this enchanting town.
---
DAY 5 : Lachen – Gurudongmar Lake – Chopta Valley Excursion – Lachung

Enjoy your breakfast and then head towards the Gurudongmar Lake, which is about 55 kilometers away from Lachen. It might take you around 2.5 to 3.5 hours to reach there, but the drive will be totally worth it!
Gurudongmar Lake is something Sikkim can be proud of, as it's the highest lake in the world. It got its name from Guru Padmasambhava, the founder of Tibetan Buddhism, also known as Guru Rinpoche. Some say that the lake was blessed by Guru Nanak Dev Ji, the spiritual leader of the Sikhs, back in the 15th century. Hindus, Sikhs, and Buddhists consider this lake to be sacred, and it's located at an impressive height of 17,800 feet.
Once you've soaked in the magic of this place, head back to the resort for some lunch. Afterward, your next destinations are Thangu Valley and Chopta Valley. Thangu is a charming village that blooms with colorful flowers in May-June and gets covered in thick snow from October-March. It's a perfect retreat for nature lovers.
Chopta Valley, on the other hand, is an incredibly famous tourist spot in Sikkim. It's renowned for its beautiful valley of flowers, displaying various shades that are worth every penny you spend on this trip. The untouched valley is a favorite among trekkers, with its meandering rivers and adventurous trails. You'll be treated to breathtaking landscapes, providing ample opportunities for stunning photographs. It's truly a fascinating place, especially for aspiring photographers.
In the evening, you have the option to visit the Lachung Monastery if you're interested. Otherwise, you can take some rest and prepare yourself for the adventures of the following day.
---
DAY 6 : Lachung – Yumthang Excursion – Gangtok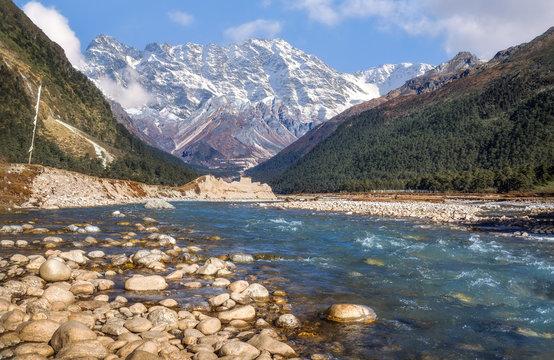 After having breakfast, drive to Yumthang, a beautiful valley located at an elevated level of 11,800 feet. It's near the Lachung Chu River and surrounded by enormous mountains. In spring, the valley becomes a paradise with blooming Rhododendrons, alpine flowers, and Primulae. But during other days, except for autumn, it gets covered in snow. On your way, you'll find a famous hot spring known for its healing properties.
Take your time to enjoy the breathtaking beauty of Yumthang before heading back to your hotel for lunch. After lunch, start your 4-5 hour drive to Gangtok. Along the way, make a pit stop at Singhik and Mangan to enjoy the magnificent views of Mount Kanchenjunga, Mount Jopuno, Mount Kabru, Mount Pandim, Mount Simvo, Mount Siniolchu, and Mount Khanchendzonga. The drive back to Gangtok offers refreshing and picturesque scenery, perfect for some fantastic photography.
Once you're back in Gangtok, if you have time, you can visit a shopping center or Mall Road. After a fulfilling day, you can have a peaceful sleep.
Lastly, keep in mind that you have the option for an additional tour to Zero Point on this day.
---
DAY 7 : Gangtok – New Jalpaiguri Railway Station(NJP)/Bagdogra Airport(IXB) ( 130km/4 hrs drive)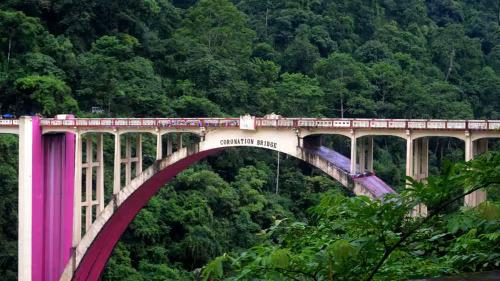 Today is the day you'll head back home, and your trip will come to an end with countless cherished memories. Before you leave, enjoy your breakfast, and then start making your way towards either Siliguri, New Jalpaiguri Railway Station (NJP), Bagdogra Airport (IXB), or Tenzing Norgay Bus Stand (Junction), depending on your transportation choice.
During the 4-5 hour drive, take the time to relive all the wonderful moments you've experienced over the past six days. It's best to start early to avoid any last-minute rush or problems. Safe journey back home!