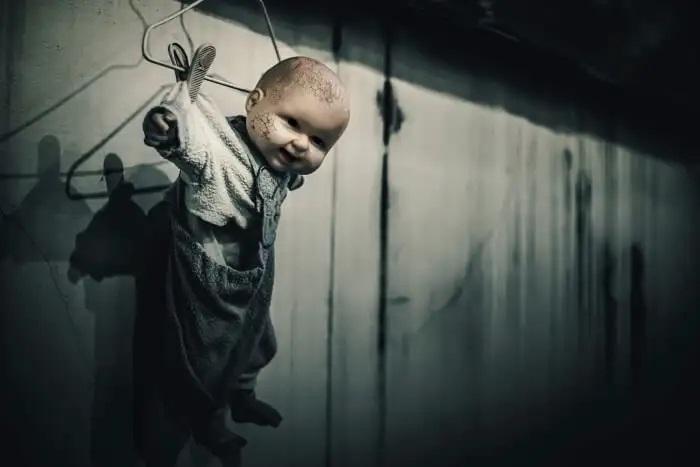 Auckland, often dubbed New Zealand's bustling hub, has unfortunately been misunderstood by some as a mere center of crowds. But let me unravel the truth for you—Auckland is an exquisite masterpiece of natural beauty that surpasses many other destinations. Its allure is undeniable.
In truth, Auckland boasts a delightful blend of bustling urban life and serene natural wonders. There are idyllic spots, where the tranquility invites you for a leisurely stroll amid breathtaking landscapes. Nature's symphony unfolds here, and it is an experience to cherish.
However, that's not all. Auckland holds secrets that beckon the daring souls. Yes, you guessed it right—haunted places! For those seeking spine-tingling adventures, Auckland has earned its fame for sending shivers down your spine. These eerie locations add an intriguing layer to the city's charm.
So, are you the kind of adventurer who yearns to tread into the mysterious and thrilling realms? Auckland has it all, from the enthralling beauty of its natural landscapes to the chilling tales of haunted haunts. Embrace the diversity of this city and embark on a journey that will undoubtedly leave you mesmerized.
6 Spooky Places In Auckland
If you find yourself weary of the clichéd romantic strolls along the sandy shores and have thoroughly explored the abundant wildlife, a thirst for something more intriguing must surely be gnawing at you. Ah, but hold on! Have you secretly harbored a desire for an altogether different experience all this time? Well then, allow me to present an exclusive compilation of the most haunted places in Auckland—a delightful treat for those who seek to weave eerie and unforgettable memories.
In the enchanting realm of Auckland's haunted locales, an array of spine-chilling encounters awaits those with an intrepid spirit. Prepare to embark on a journey that transcends the ordinary, as you delve into the mysterious and enigmatic corners of the city. These hallowed grounds resonate with centuries of history, veiled in whispers of the past and shrouded in unexplained phenomena.
From ancient ghostly tales echoing within the age-old walls of historic buildings to spectral apparitions wandering amid mist-laden landscapes, Auckland's haunted sites offer a unique glimpse into the otherworldly. Embrace the thrill of the unknown as you tread upon paths where the lines between reality and the supernatural blur, all while crafting indelible memories that will send shivers down your spine.
For the intrepid souls among us, captivated by the allure of the eerie and bewitched by the mystical, this carefully curated list is nothing short of a trove of remarkable encounters. Be it daring late-night excursions or moonlit escapades, these haunted havens promise a captivating experience like no other.
So, cast aside the mundane and immerse yourself in the extraordinary. Open your heart to the whispers of the past and let the shadows of history unfold before your very eyes. For those seeking a rendezvous with the supernatural, Auckland's haunted tapestry beckons you to venture forth and carve your own hauntingly beautiful memories.
1. Alberton House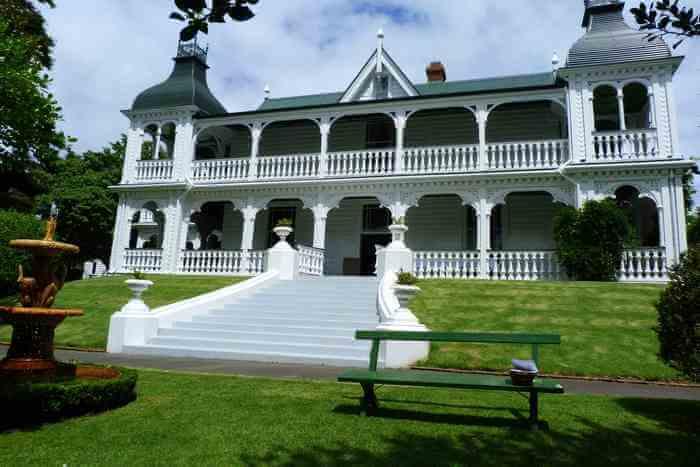 Step back in time and venture into the mysterious allure of the Mt. Albert Mansion – an opulent haven that once reigned as the city's most esteemed party house during the enchanting 19th Century. As you delve into its history, you can't help but draw parallels to the infamous tale of The Great Gatsby. Ah, yes, it evokes a sense of nostalgia akin to that classic masterpiece, but with a twist that sets it apart – a charming sense of eerie fascination that you'd find thrilling rather than daunting.
In the days of yore, the mansion belonged to the creme de la creme of society, a playground for the elite, where exuberant celebrations and soirees painted the nights with splendor. Now, the baton has been passed to another realm as the mansion rests under the care of the generous Allan Kerr Taylor's family, who, in their wisdom, chose to gift this grand edifice to the public in 1972.
While the mansion is not believed to be unoccupied, it's far from a lifeless entity. Joyful spirits are said to frolic within its walls, adding an otherworldly essence to its ambiance. Don't mistake this for one of Auckland's typical spine-chilling locations; it's a different kind of spooky, one that weaves curiosity with delight.
Whispers have echoed through the years of a Victorian-clad lady wandering the corridors, her presence a nostalgic tribute to the mansion's storied past. There are also tales of the Kerr Taylor sisters, playfully chasing a bride, their laughter echoing through time. Though skeptics might question their authenticity, it's all part of the mansion's charm – a delightful enigma that lingers, inviting you to embark on your very own ghostly exploration.
Fret not, dear reader, for this is not a test of your mettle but a celebration of the spirit of adventure. The Mt. Albert Mansion welcomes you with open arms, inviting you to dip your toes into the unknown. As you step into its embrace, you'll find it to be the friendliest haunt, a haven where your courage and curiosity can dance hand in hand.
So, if the ethereal beckons and you seek a rendezvous with the enigmatic, let the Mt. Albert Mansion be your guide. Immerse yourself in its fascinating history, and who knows, you might just catch a glimpse of the playful souls that still reside within. Delight in the thrill of the unknown, and revel in an experience that transcends time, right here in the heart of Mount Albert Road.
---
2. The Carrington Buildings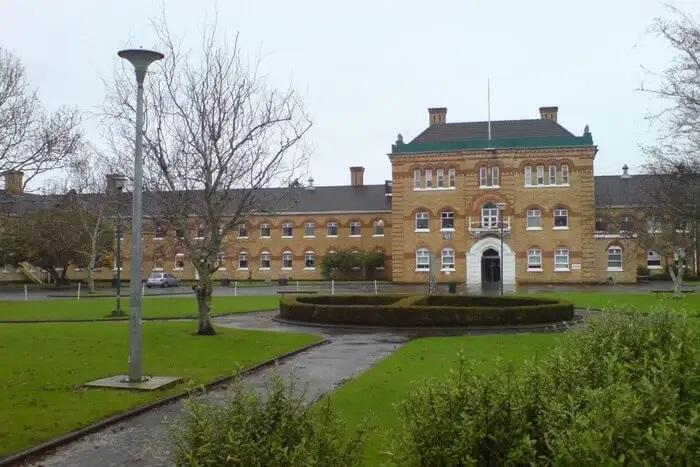 Welcome to the intriguing tale of a place that has witnessed a transformation from a somber past to a spirited present. Brace yourself as we delve into the history of what was once a mental asylum, now reincarnated as a university campus—a place that resonates with countless untold stories, leaving us wondering about the mysteries that lie within.
Though it may not be the most pleasant of narratives, I implore you to read on. The students of this university have a wealth of tales to share, each steeped in eerie experiences. Many individuals have felt the presence of something beyond explanation, and we are inclined to believe that there is truth to these accounts. Auckland boasts its fair share of haunted locales, and this stands as one of the truly chilling spots.
Building 76 is the epicenter of these uncanny occurrences—a former male ward that housed the most violent and troubled mental patients in the past. Within these walls, nearly 10 lives were lost each year, painting a haunting history that lingers to this day.
Proceed with caution as we delve deeper into the shadows. Amid the darkness, a tragic incident unfolded—a female patient, consumed by flames ignited by another patient. The premises bore witness to more instances of inexplicable suicides and mysterious deaths. The echoes of the past resonate within these walls, manifesting in inexplicable ways—shadows cast by unseen figures, haunting whispers carried by the wind, objects mysteriously relocated to places where students wouldn't place them, flickering lights, and haunting cries that seem to come from afar.
Among those who traverse these halls, both students and teachers alike, have shared tales of feeling an ethereal, yet unmistakable slap or push—a mischievous haunt, perhaps. Yet, in our empathy, we must consider the troubled past these entities endured in life, offering them some understanding for their lingering presence.
As we navigate these narratives of the spectral, let us not forget that the present breathes life into this once-dreary asylum. A university campus now stands, echoing with the laughter of students, the pursuit of knowledge, and the dreams of tomorrow. But, it is the coexistence of these two worlds—the ethereal and the corporeal—that make this place all the more captivating, like a timeless dance between the past and the present.
So, should you dare to explore the depths of this haunting history? The answer lies within you. For in the fusion of darkness and light, of chilling tales and scholarly pursuits, lies the enchantment of a place that has seen the best and worst of humanity.
---
3. Carlile House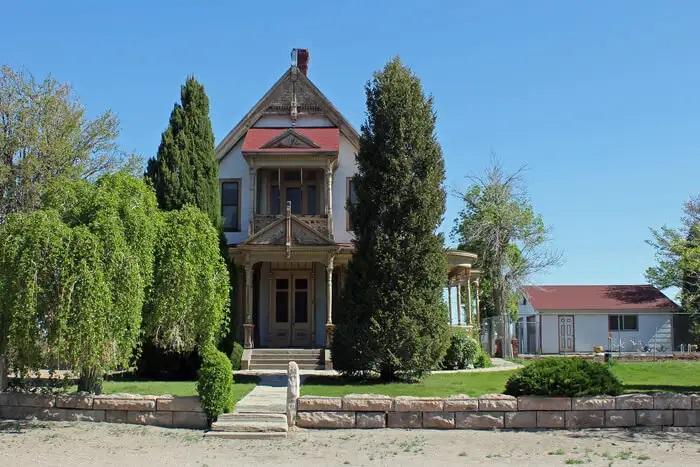 Discover the illustrious Carlile House, a renowned landmark nestled in the heart of New Zealand. This historic edifice has earned its fame not through conventional means, but rather through its chilling tales of ghostly apparitions and haunting encounters. If you seek spine-tingling experiences, this is undoubtedly the destination to venture towards. Situated gracefully on Richmond Road, the house enjoys a location that strikes a balance between accessibility and an air of mystery. Nearby shops offer a sense of comfort while adding to the allure of the unknown that lingers within.
Steeped in history, the Carlile House originally served as an orphanage, standing resiliently for over a century and three decades. The key point of intrigue here is the tragic event that transpired in 1912. In a devastating fire, 43 innocent little boys tragically lost their lives. Reflecting upon their untold pain is heart-wrenching, but it's the notion of their lingering presence that grips the imagination. Visitors who dare to step inside may just find themselves in the company of these restless spirits, attempting to communicate their anguish to any audacious soul seeking confirmation of the supernatural.
Whispers of apparitions, eerie noises carried by the wind, and fleeting silhouettes have all been reported by those brave enough to enter the premises. As one of the top 10 haunted places in Auckland, the Carlile House beckons the intrepid to uncover its secrets firsthand. But heed this cautionary note: this is an expedition not meant for the faint of heart; traversing its corridors alone may prove to be more than one can bear.
If you yearn to experience the inexplicable, to embrace the uncanny, then the Carlile House stands ready to challenge your courage. Are you prepared to unravel the mysteries that enshroud this spectral abode? Enter, if you dare, and unlock the ethereal secrets that lie within.
---
4. The Queensferry Hotel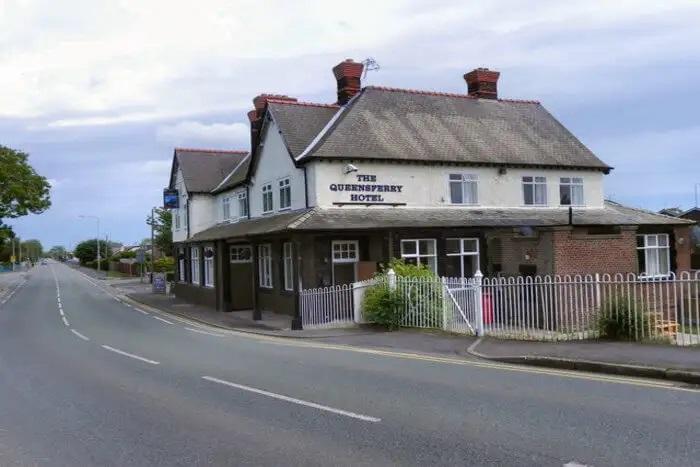 Welcome to Queen's Ferry Hotel, a charming establishment nestled on Vulcan Lane, steeped in history and mystery. Since its grand opening in 1865, it proudly boasts the title of one of the oldest pubs in all of New Zealand, an impressive feat indeed.
Now, don't be quick to dismiss the term "oldest" as mere coincidence. This fine establishment has seen its share of enigmatic occurrences over the years, with three peculiar deaths attributed to natural causes or, perhaps, natural causes with a touch of enigma. The perspective is yours to adopt, depending on your inclination towards the mysterious.
While the tales of this venerable place might raise an intrigued brow, fear not, for it remains a sanctuary of peace and tranquility. The usual happenings, such as the taps and lights seemingly having a life of their own, may give a hint of playful specters lurking about. Visitors have often shared tales of feeling an otherworldly presence, a sensation of being watched or even followed. Some claim to have witnessed ethereal figures of old-fashioned souls, their eyes holding a depth of experience that transcends the veil of existence. And there are those who speak of eerie faces, their gaze penetrating to the core, even from a distance.
Yet, fear not, dear traveler, for in recent times, there have been no reports of any unfortunate incidents. This charming haunt stands as a testament to the curious and the brave, inviting them to embrace the unknown with open arms. It harbors no grand tragedy, and its haunted tales come with an aura of serenity.
So, if you seek an experience that tingles with the thrill of the unknown but bears no harm to its visitors, do venture into the Queen's Ferry Hotel. Order yourself a delightful cocktail, and why not an extra one too? For who knows, you may find yourself with spectral companions, enriching your sojourn in the realm of mystery and history.
Embrace the enigmatic and step into Queen's Ferry Hotel—a delightful blend of the past and the present, where the veil between worlds is tantalizingly thin, and where a world of intriguing encounters awaits the curious at heart.
---
5. Camp Adair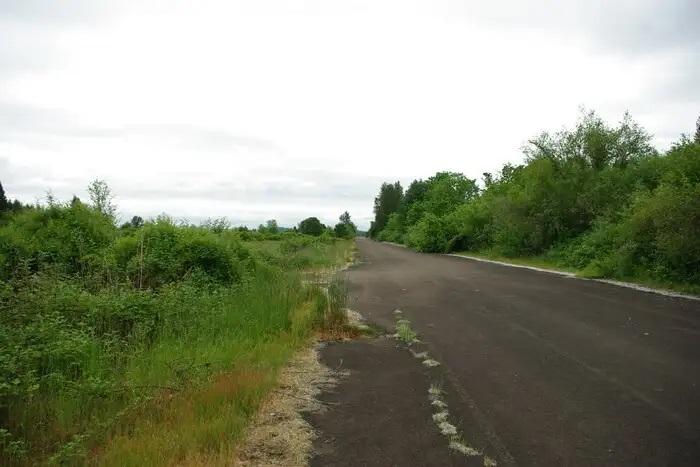 Welcome to Hunua Camp, a place that remains alive with activity. Deeply entrenched in urban legend, whispers echo of a haunting tale - one of innocent children allegedly falling victim to the hand of a teacher. Should curiosity beckon you, venture towards the School House Building, but be vigilant for a red-haired teacher who may cross your path. Yet, perhaps it is wiser to steer clear of this enigmatic figure altogether.
For those hailing from Auckland and still attending school, do not be consumed by fear, but exercise caution. Should you chance upon a peculiar man donning a red beard, avoid any close encounters. The legend itself comes in various renditions - whether it be a redhead, red hair, or a red beard. Nonetheless, it bears repeating: the hue of red, in this context, signals a warning of potential danger.
In this tranquil setting, surrounded by nature's embrace, whispers of the past may captivate the imagination. Yet, in your explorations, safeguard your well-being and stay attuned to your instincts. Let prudence and awareness be your guides, for a place like this, steeped in legend, can stir the mind's wanderings.
---
6. Kingseat Hospital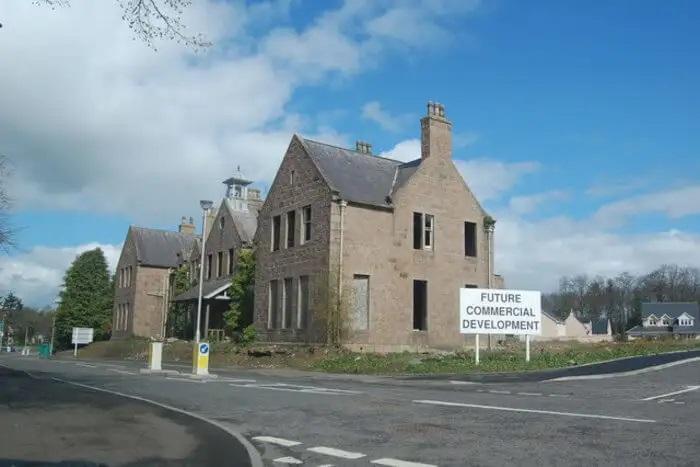 Welcome to another intriguing chapter in Auckland's history, where we uncover the secrets of a place that sends shivers down the spine - a psychiatric hospital with a chilling reputation. Not just an eerie spot in Auckland, but one of the most haunted places across all of New Zealand.
Within these walls, lies a history shrouded in darkness - a haunting past that continues to linger. The hospital's sinister reputation is not unwarranted, for it holds the grim record of witnessing more staff suicides than patient losses. The weight of the patients' harrowing tales took a toll on the compassionate nurses, making their days here highly unpleasant.
Though time has passed, and the horrors of the past are but memories, the hospital remains an unsettling location. As visitors step foot inside certain rooms, a cold chill wraps around them, sending shivers down their spine. The atmosphere itself seems to carry the weight of the past, preserving the unpleasant vibes that have plagued the place for years.
Among the ghostly whispers and eerie tales, one rumor stands out: the apparition of a grey nurse, seen fleetingly before vanishing into thin air. These stories add to the mystique, as the legend of the grey nurse continues to capture the imagination of those brave enough to venture into this chilling realm.
For those with a penchant for the paranormal and a taste for spine-tingling experiences, this psychiatric hospital offers a glimpse into a haunting past that refuses to be forgotten. It is a place where history and mystery coalesce, and where the spirits of the past continue to roam.