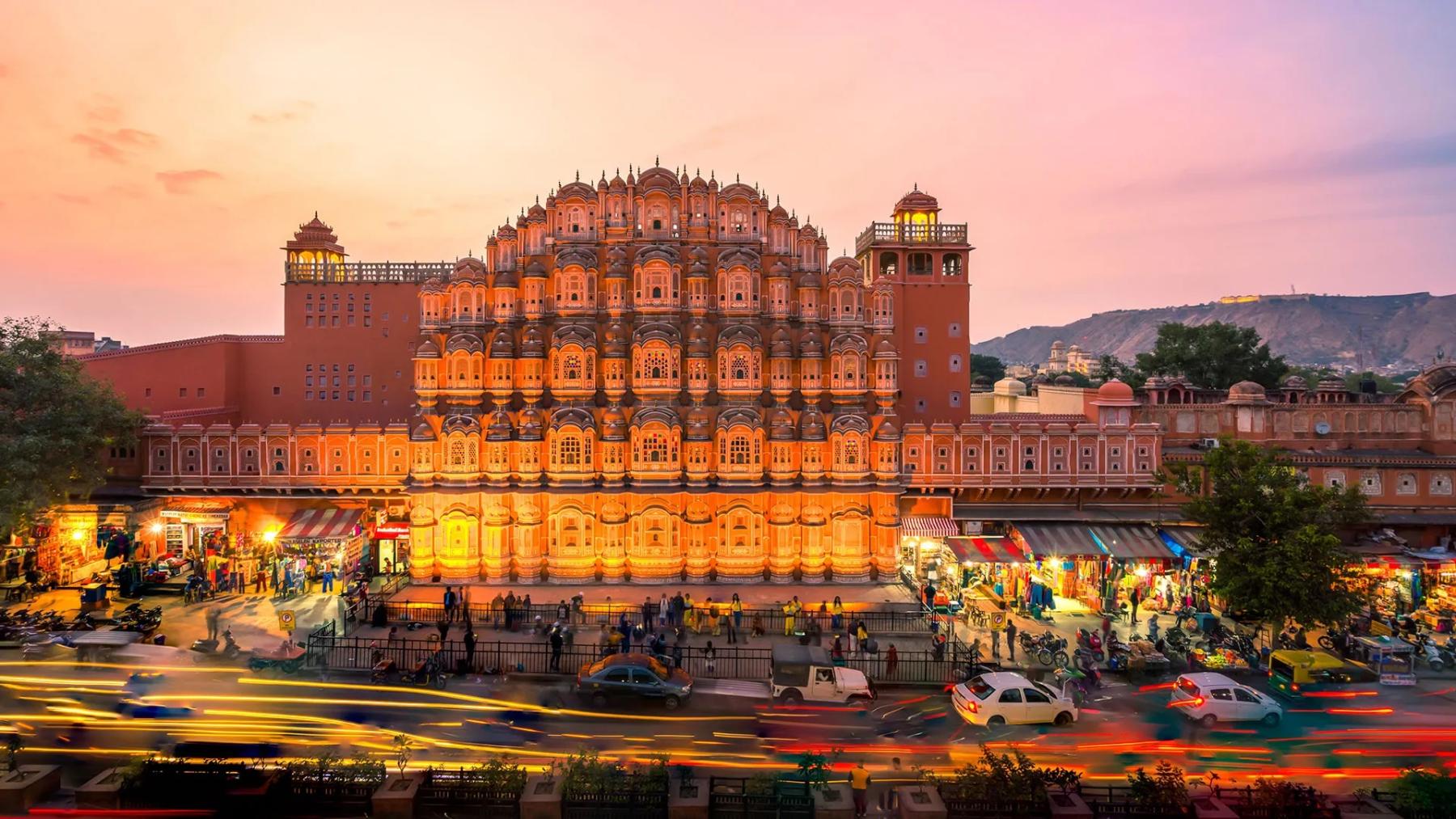 If you're planning to visit Jaipur in 2023, then you're in for a treat. Known as the Pink City, Jaipur is a fascinating blend of ancient history, modern culture, and vibrant colors. From palaces and forts to gardens and museums, there's no shortage of things to see and do in this city. In this travel guide, we'll cover everything you need to know to make the most of your trip to Jaipur in 2023.
Best Time to Visit Jaipur
The best time to visit Jaipur is from October to March when the weather is pleasant, and the city is abuzz with festivities. During these months, the temperature ranges from 8°C to 25°C, making it ideal for sightseeing and outdoor activities. However, if you're looking for a budget-friendly trip, then you can consider visiting during the monsoon season from July to September when the hotel rates are lower.
Top Attractions in Jaipur
Amber Fort: A majestic fort built in the 16th century, Amber Fort (also known as Amer Fort) is one of the most iconic landmarks of Jaipur. Located on a hill, the fort offers breathtaking views of the surrounding landscape.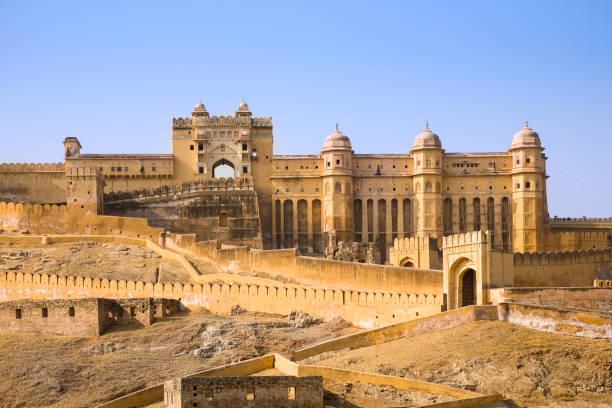 City Palace: A perfect blend of Rajasthani and Mughal architecture, City Palace is a must-visit attraction in Jaipur. It houses several museums and art galleries, showcasing the rich history and culture of the region.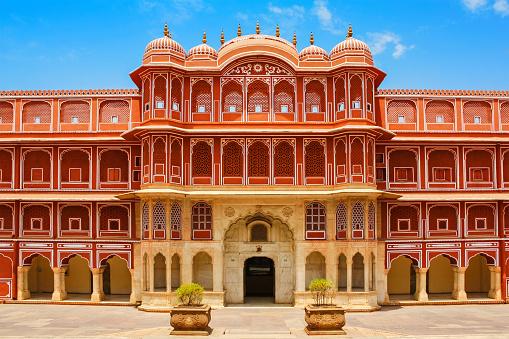 Hawa Mahal: Also known as the Palace of Winds, Hawa Mahal is an intricate facade with 953 small windows. It was built in 1799 to allow royal women to observe the street festivities without being seen.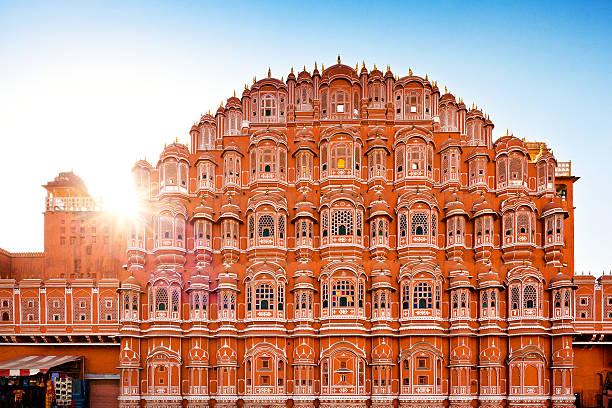 Jantar Mantar: A UNESCO World Heritage Site, Jantar Mantar is an astronomical observatory built in the early 18th century. It consists of 19 architectural astronomical instruments, which are still used to predict celestial events.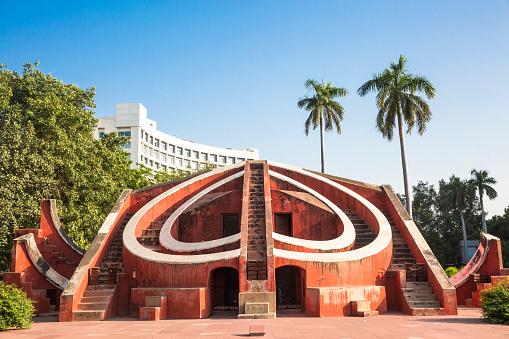 Jal Mahal: A stunning palace located in the middle of the Man Sagar Lake, Jal Mahal is a perfect spot to enjoy a serene sunset view. You can also take a boat ride around the palace to admire its beauty from close quarters.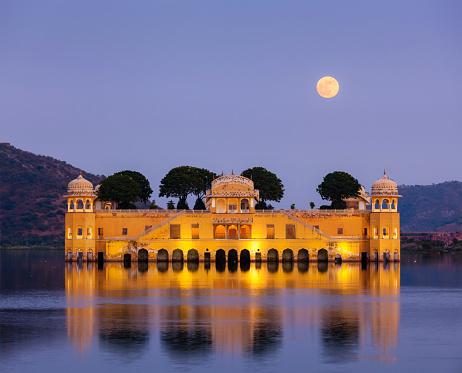 Top Things to Do in Jaipur
Elephant Ride at Amber Fort: One of the most popular things to do in Jaipur is taking an elephant ride at Amber Fort. It's a once-in-a-lifetime experience that takes you back to the royal era.
Shopping at Bapu Bazaar: Jaipur is known for its colorful textiles, jewelry, and handicrafts. Bapu Bazaar is a bustling market where you can find some of the best traditional items at reasonable prices.
Taste Rajasthani Cuisine: Rajasthani cuisine is a feast for your taste buds, with its rich flavors and aromatic spices. From Dal Bati Churma to Gatte ki Sabzi, there are plenty of dishes to try in Jaipur.
Attend Cultural Events: Jaipur is a hub of cultural activities, and you can witness the vibrant Rajasthani culture through various events such as folk dances, music concerts, and camel fairs.
Visit Nahargarh Fort: Situated on the Aravalli Hills, Nahargarh Fort offers panoramic views of the city. You can enjoy a scenic drive or hike up to the fort to witness the breathtaking sunset view.
How to Reach Jaipur:
Jaipur is well-connected to major cities in India by air, rail, and road. The city has its own airport, which is located 13 km from the city center. Jaipur Junction is the main railway station in the city, and it is connected to all major cities in India. If you prefer to travel by road, you can take a bus or hire a taxi.
Top Jaipur travel tips before you go:
The rupee is everything here, so bring cash with you. Although the ATM will most likely give you 2000 rupee notes, you should exchange them for smaller change as soon as possible.
This will come in handy when paying for things like attractions, shopping, and transportation.
Also Read: 20 Reasons I Would Rather Be From Mumbai Than Anywhere Else In The World