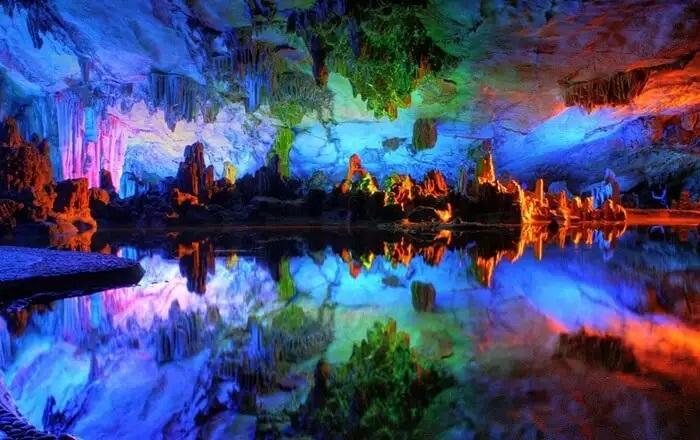 The Earth is an endless source of wonder, captivating us with its intricate geographies, diverse climatic conditions, and the intriguing natural peculiarities that can be found in every corner of the world. It is a constant reminder of the vastness of our planet and the countless mysteries it holds. From the depths of darkness to the heights of celestial beauty, the following mysterious places never fail to astonish. So, allow yourself to relax and prepare to be amazed by these eleven enigmatic locations scattered across the globe.
11 Mysterious Places Around The World
1. Door To Hell, Turkmenistan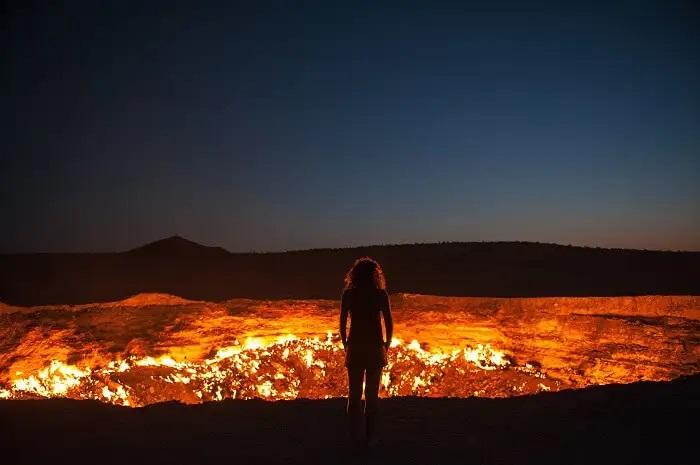 In 1971, a remarkable incident occurred when a natural gas field experienced a collapse. To prevent the potential dangers associated with the release of Methane gas, brilliant geologists devised a unique solution—they set it ablaze. Since then, a captivating phenomenon has unfolded, as the flames have gracefully danced upon the surface, burning ceaselessly throughout the passing years.
---
2. Fly Geyser, Nevada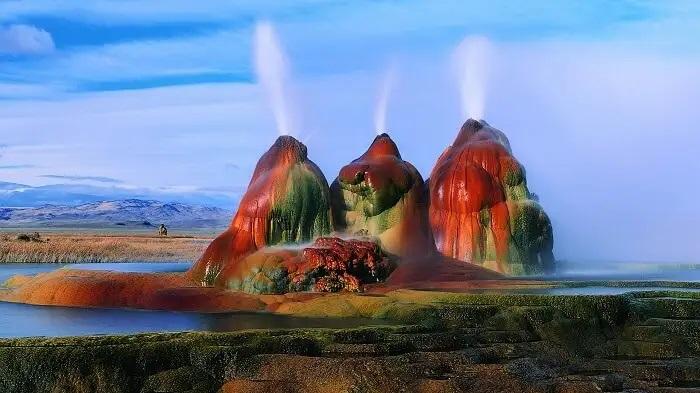 In 1964, an intriguing geyser emerged, standing a mere 5 feet in height. This enchanting spectacle came into existence through the art of well digging, a deliberate endeavor aimed at delving into the depths of geothermal energy sources.
---
3. Richat Structure, Mauritania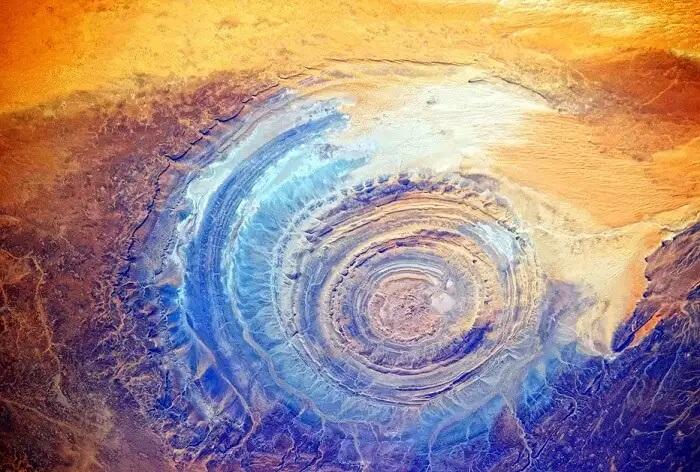 Originally believed to be the result of a meteorite's striking force, this structure has since been reconsidered as a remarkable uplift exposed by the gradual process of erosion. However, it is important to note that no definitive studies currently exist to confirm this hypothesis.
---
4. Eternal Flame Falls, Orchard Park, New York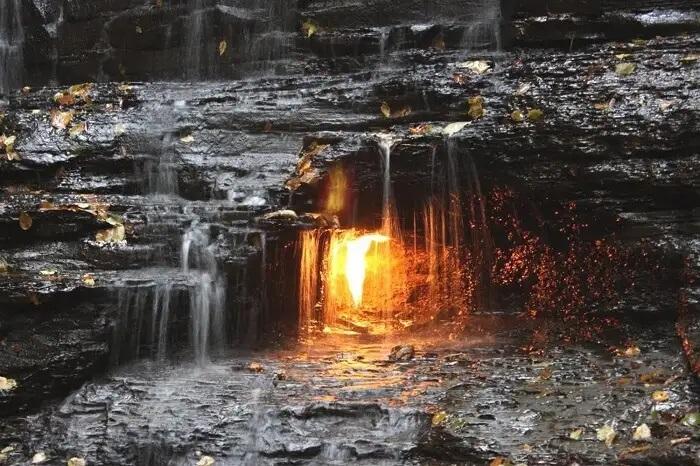 In the depths of the magnificent waterfall, nestled snugly at its foundation, lies a petite cavern. This unassuming sanctuary holds a fascinating secret: it emits a subtle flow of natural gas. To one's astonishment, this gas possesses a captivating ability—it can be ignited, conjuring a modest flame that dances gracefully in the air. The flame, however, is not one to defy nature's whim; it can be effortlessly extinguished. Yet, once kindled, it possesses a mesmerizing endurance, flickering and glowing with unwavering persistence for up to a year, unless deliberately subdued by external forces.
---
5. Salar de Uyuni, Bolivia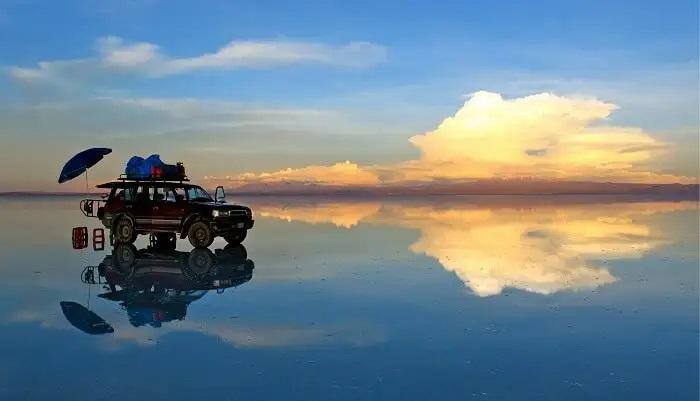 The awe-inspiring expanse of the world's largest salt flat came into existence when an ancient lake relinquished its watery embrace. As the lake receded, it left behind a mesmerizing tableau—a vast canvas adorned with a delicate veil of salt crystals. When gentle whispers of moisture dance upon this crystalline stage, a stunning phenomenon unfolds—a sublime reflection emerges, casting a mirror-like mirage across the landscape.
---
6. Reed Flute Cave, Guangxi, China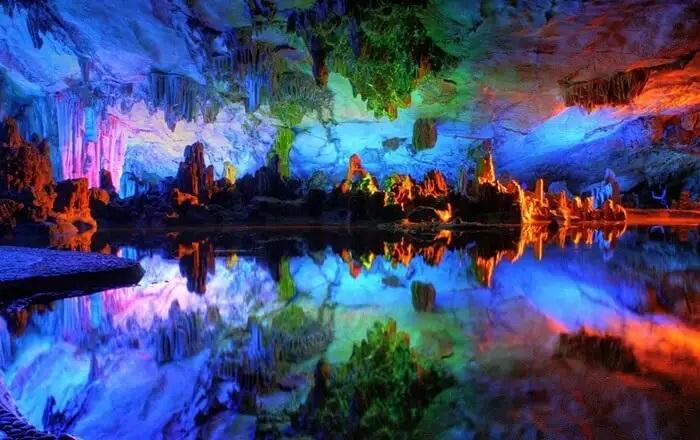 Welcome to a realm of wonder, where nature's secrets reside within the embrace of an enchanting limestone cave. A masterpiece crafted by time itself, this natural sanctuary unveils its mystique with a captivating display of multi-colored illumination. Yet, like a riddle whispered by the ancients, the true origin of this kaleidoscope of hues remains veiled in enigma, beckoning curious minds to unravel its profound mysteries.
---
7. Upper Kanarra Falls, Kanarraville, Utah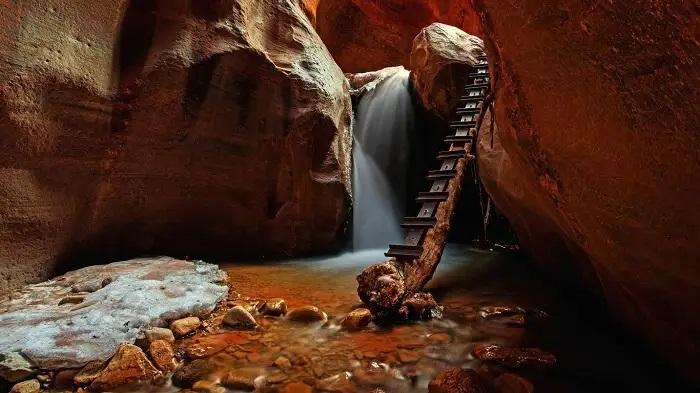 Welcome to the mesmerizing realm of a truly enchanting marvel - a slot canyon that proudly boasts an exquisite blend of countless vibrant hues. This extraordinary creation, with its graceful curves and meandering pathways, owes its existence to the captivating interplay of flowing water bodies and the remarkable forces of nature that shape our world.
---
8. Antelope Canyon, Arizona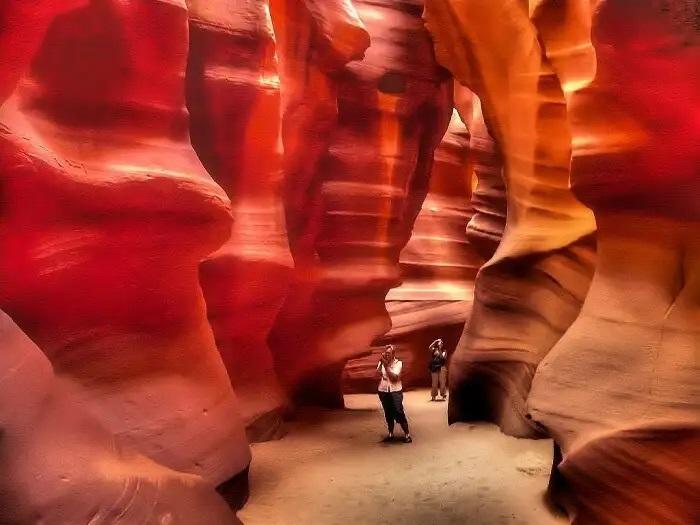 The exquisite slot canyon came into existence through the artistry of nature's erosive forces, as the mighty currents of flash floods and the gentle touch of subaerial processes sculpted the magnificent Navajo sandstone.
---
9. Fingal's Cave, Scotland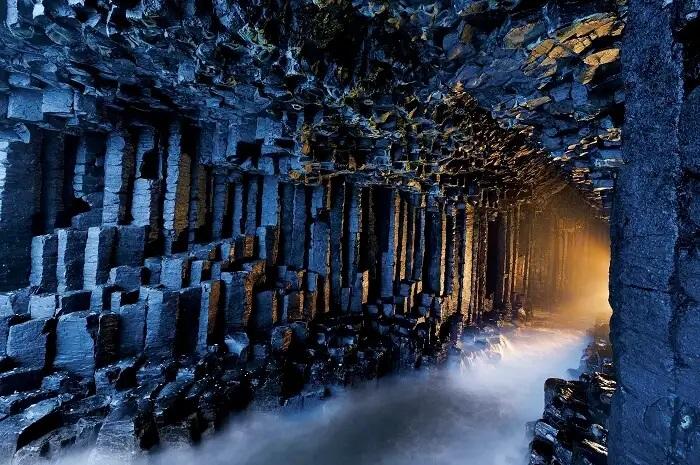 The enchanting cave, renowned for its exceptional acoustics, came into existence through a remarkable process. It was shaped by the gradual contracting and fracturing caused by the varying temperatures that embraced the solidified lava's outer layers. This captivating phenomenon endowed the cave with its unique allure, making it a cherished destination for those seeking both natural wonders and harmonious echoes.
---
10. Zhangye Danxia Landform, China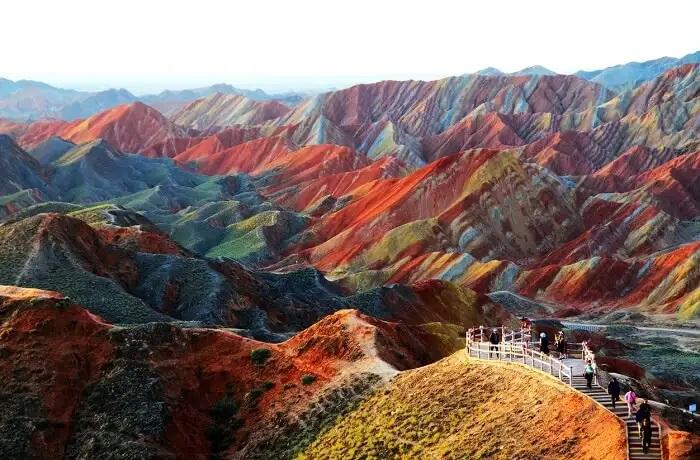 The vibrant mountains came into existence through the gradual and beautiful process of nature's touch. Over time, the red sandstone and conglomerate, which were once deposited by serene lakes and gentle streams in the area, underwent natural weathering and erosion. These intricate forces of nature sculpted the landscape, painting it with an array of captivating colors.
---
11. Skaftafell, Iceland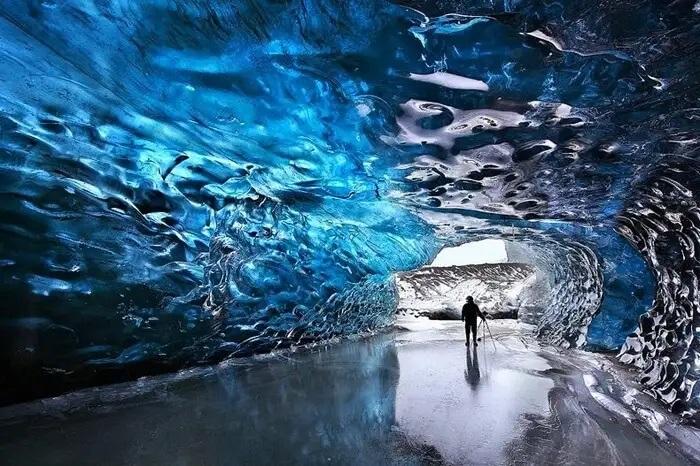 Discover the captivating allure of the ice caves nestled within the enchanting landscapes of Skaftafell, a magical wonder that graces us solely during the winter season. These ethereal formations come to life when the glacier river gracefully withdraws, allowing the crystalline waters to freeze, sculpting nature's own icy masterpiece.