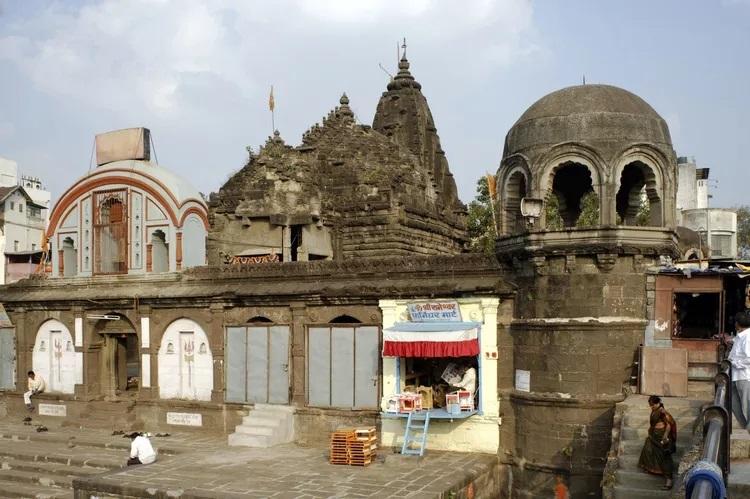 A Pilgrimage Destination and India's Biggest Winery Region
Nashik, a charming city situated approximately four hours northeast of Mumbai in Maharashtra, boasts a captivating dual identity that sets it apart from other destinations. On one hand, Nashik is steeped in ancient history and revered as a sacred pilgrimage site with a fascinating Old City. On the other hand, it stands proudly as the biggest winery region in all of India.
The city's roots are closely intertwined with the great Hindu epic, The Ramayana, which narrates the heroic tale of Lord Ram. According to mythology, during his 14-year exile from Ayodhya, Lord Ram, along with his wife Sita and loyal brother Lakshman, found solace in Nashik, making it their home. The very area they resided in is now known as Panchavati, situated in the heart of the Old City. Interestingly, Nashik owes its name to an intriguing incident where Lakshman valiantly defended Lord Ram by cutting off the nose of Surpanakha, the sister of the demon Ravan, after she attempted to seduce Ram.
Discovering Nashik is like embarking on a journey through time and diversity, offering something unique for every traveler. A fantastic way to explore the city's attractions is by taking the affordable full-day Nashik Darshan bus tour, departing from the Central Bus Stand at 7.30 am. This tour encompasses numerous notable places, including the revered Trimbak. To ensure a hassle-free experience, it's advisable to book the tour at the bus stand a day in advance. While the guide on the tour speaks in Hindi, it presents an authentic and immersive local experience.
Ramkund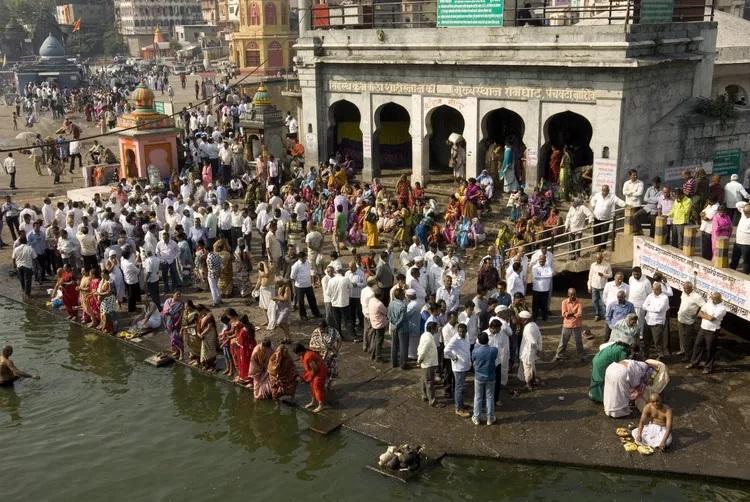 Nestled in the heart of Nashik's enchanting Old City lies Ramkund ghat, a sacred haven that holds immense significance in the revered Panchavati area. This hallowed site beckons pilgrims and tourists alike with its pure, holy waters. According to legend, it is believed that Lord Ram himself bathed in these waters and conducted the final rituals for his departed father. As a result, countless souls flock here to immerse the ashes of their loved ones, guiding their spirits toward eternal liberation.
The origins of this ancient tank date back to 1696, adding to its historical allure. Though, with a tinge of regret, it must be said that over the years, its upkeep has not received the attention it deserves, leading to its current state of being somewhat unclean and untidy. However, even amidst these imperfections, Ramkund ghat holds a captivating atmosphere, inviting visitors to soak in its unique charm and allure.
Adjacent to the ghat lies a bustling vegetable market, vibrant and teeming with life. Exploring this bustling market promises to be an enriching experience, offering a glimpse into the vibrant local culture of Nashik.
---
Temples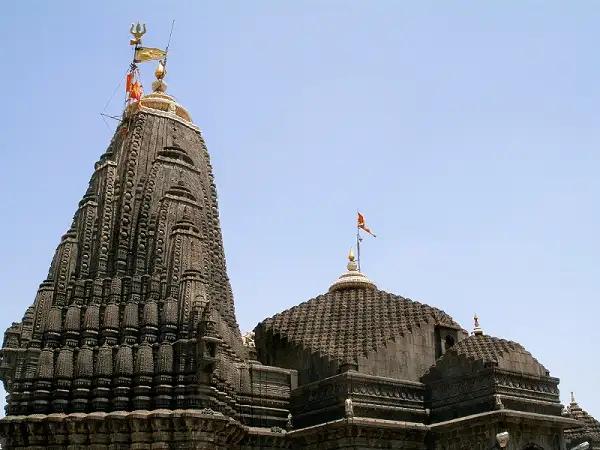 Nestled amidst the serene beauty of Nashik, lie around a hundred temples that grace the city's landscape. Many of these sacred sanctuaries find their abode near the holy Godavari River, a lifeline that flows through the heart of the city. Amongst these divine edifices, one stands out as the city's most revered shrine - the captivating Kala Ram temple, crafted from exquisite black stone. Perched gracefully uphill to the east of Ramkund, this temple is believed to occupy the very spot where Lakshman, in an act of valor, sliced off Surpanakha's nose.
A stone's throw away from Kala Ram temple, lies the enigmatic Sita Gumpha - a cloistered cave that echoes with tales of Sita's refuge from the clutches of Ravan. However, some mysteries enshroud its authenticity, leaving room for contemplation and wonder.
As you embark on this spiritual journey, don't miss the Naroshankar temple, nestled conveniently close to Ramkund. The divine aura of this place will surely leave a lasting impression on your soul. Another prominent temple in the vicinity is Kapileswara, a revered abode of Lord Shiva. Surprisingly, the usual sight of the devoted Nandi (bull) is amiss from this hallowed precinct.
Venturing in the opposite direction, your path will lead you to the exquisite Sundar Narayan temple, gracefully nestled next to the Victoria Bridge. From here, you can witness a breathtaking vista of the majestic Godavari River. This spacious complex is dedicated to Lord Vishnu and boasts awe-inspiring architecture that adds to its divine allure.
Thus, as you explore the sacred city of Nashik, you'll find yourself immersed in a realm of divinity, where each temple tells a tale of devotion and faith, inviting you to witness the timeless bond between man and the divine.
---
Pandavleni Caves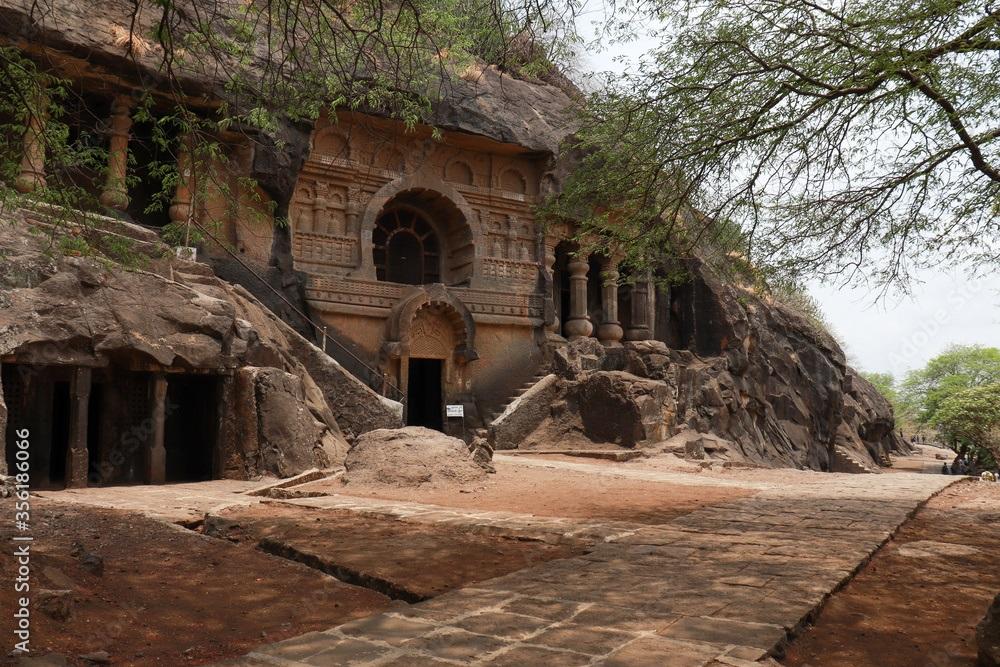 Discover the enduring traces of Buddhism in Nashik, where history unfolds through 24 mesmerizing rock-cut caves dating back to the 2nd century BC. These remarkable caves bear inscriptions indicating that the majority of their construction took place during the 2nd century AD, with occupancy lasting until the 7th century AD. As the ebb and flow of time shaped the course of Buddhism, Jain monks later found refuge in these caves, playing a pivotal role in their continued evolution. The caves' creation was made possible by the generous support of the Satavahana dynasty rulers and the heartfelt contributions of people from all walks of life.
Among the clusters of awe-inspiring caves, the focal point is undoubtedly Cave number 18. Serving as a tranquil prayer hall adorned with a stupa, it exudes an aura of spiritual reverence that captivates visitors. Additionally, caves three and 10 hold a special allure for their unique attributes. Cave three stands distinguished by its exquisite sculptures of idols, while cave 10, standing resolute and untouched, boasts fascinating inscriptions that harken back to a distant era. In fact, its origins are believed to parallel the ancient Karla Caves nestled near Lonavala in Maharashtra.
To embark on this enriching journey through time, make your way approximately 15 minutes southwest of Nashik, just off the Mumbai-Nashik Highway, to the mystical Pandavleni Caves. For the best experience, plan your visit in the early hours when the sun is gentle, as reaching the caves involves a 30-minute uphill trek. Upon arrival, you'll find the east-facing caves basking in the radiant embrace of the morning sun, illuminating their carvings with a mesmerizing glow. A nominal entry fee of 20 rupees awaits Indian visitors, while foreign guests are graciously welcomed for 250 rupees.
Unravel the ancient secrets, marvel at the artistry of bygone eras, and immerse yourself in the tranquil ambiance of Nashik's Pandavleni Caves – an extraordinary testament to the cultural richness that thrived within their timeless walls.
---
Wineries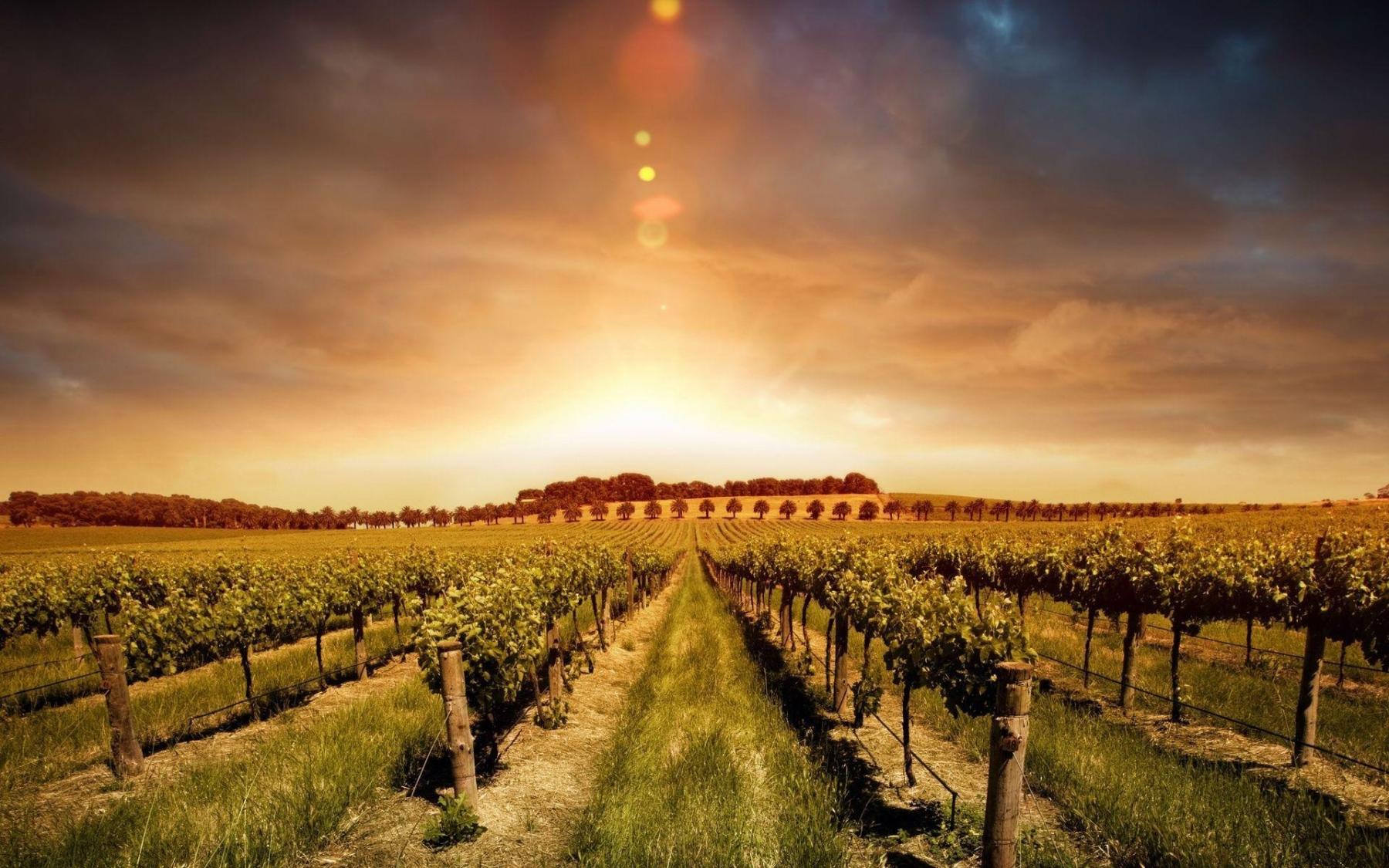 Discover the flourishing world of wine tourism in Nashik, where around 50 vineyards grace the city and its surroundings. These exquisite vineyards now offer more than just their exceptional wines – they've transformed into inviting havens with tasting rooms, charming restaurants, and cozy accommodations for guests. The cherry on top: a delightful discount of 10-20% on retail prices for your purchases.
As you venture through the scenic landscapes, you'll find these vineyards scattered in all directions from Nashik. Embrace the freedom of a car ride, exploring the hidden gems tucked away in the picturesque corners of Sanjegaon district, a mere 40 minutes before Nashik. Or head north to the captivating Dindori district, just a 45-minute drive away. Should your compass point west, you'll find yourself only 20 minutes from Nashik at the serene Gangapur Dam, home to renowned wineries like York Winery and Sula Vineyards.
For those in search of an unforgettable experience, a wine tour is the answer. Surrender to the charms of the vineyards as you delight in their finest offerings and relish the rich flavors that fill your glass.
Amongst this idyllic landscape lies Boutique Utopia Farm Stay, a sanctuary nestled near the exquisite Gangapur Dam wineries. An oasis of tranquility, it beckons you to unwind and bask in the beauty of this wine-soaked region. Easily accessible from Mumbai, it presents itself as a perfect getaway to unwind and savor the joys of wine country.
Indulge in this blissful journey of wine tourism, and let Nashik's vineyards unfold their stories in the easiest and classy way, leaving you with cherished memories and a newfound appreciation for the art of winemaking.
---
Le Fromage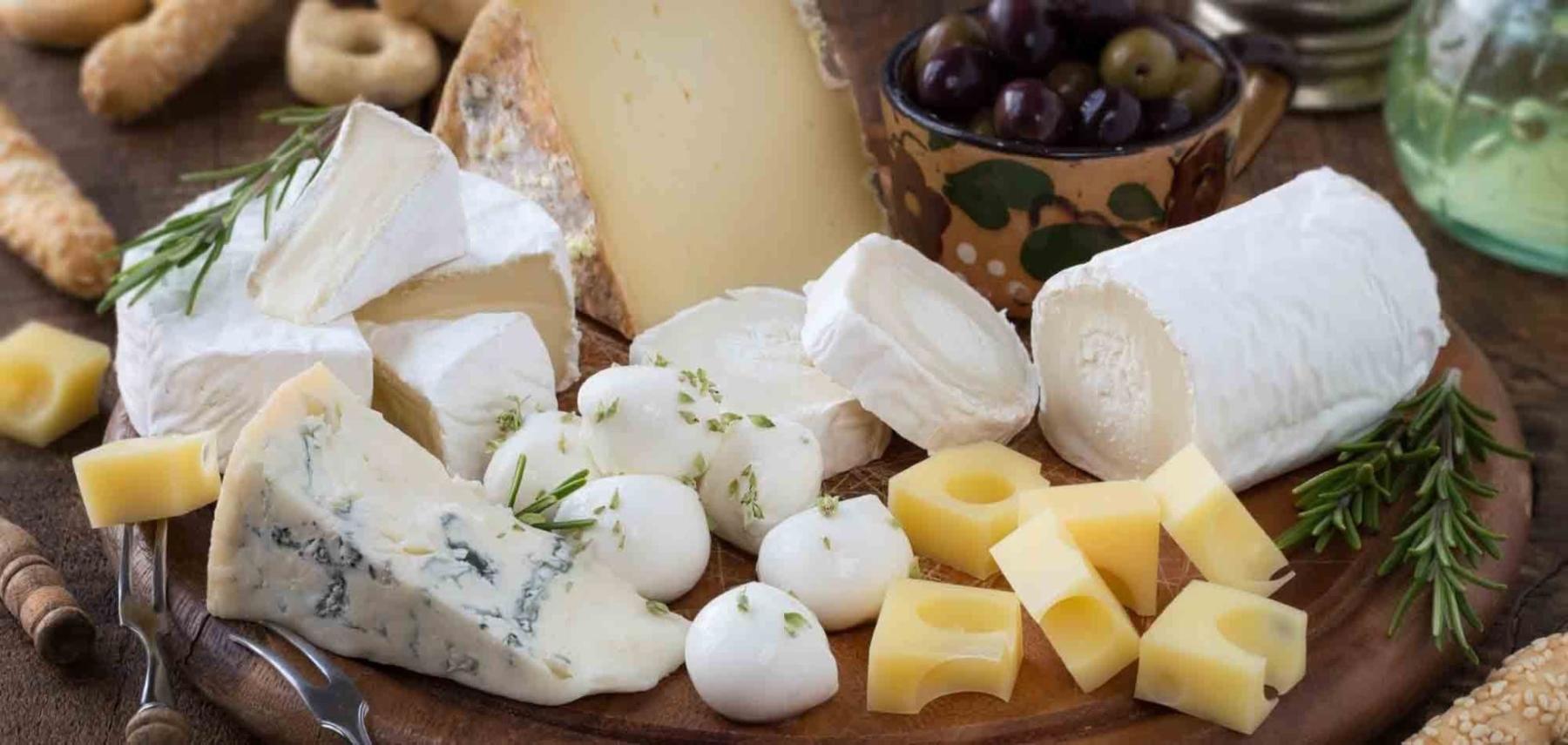 Discover Nashik's premier artisanal cheese company, conveniently located just a stone's throw away from the esteemed York Winery. Indulge in the finest selection of handcrafted, natural organic cheeses thoughtfully curated to complement your wine experience. At Le Fromage, a symphony of flavors awaits, including velvety mozzarella, tangy feta, delightful gouda with exquisite chili and black pepper infusions, and the timeless cheddar.
Embark on a sensory journey with our cheese tastings, expertly guided by our seasoned connoisseurs, at a nominal fee of 200 rupees per person. Each tasting promises to reveal the nuanced artistry of our artisanal cheeses, elevating your wine appreciation to unprecedented heights.
If your curiosity lingers, we welcome you to witness the age-old cheese-making process upon request. Glimpse behind the scenes and immerse yourself in the time-honored traditions that shape our exceptional offerings.
Le Fromage graciously opens its doors to visitors daily from 9 a.m. to 6.30 p.m., inviting you to savor the essence of Nashik's local craftsmanship. Enveloped in an atmosphere of sophistication and charm, we invite you to indulge in a world of gourmet pleasures where wine and cheese come together in perfect harmony.
---
Zonkars Adventure Park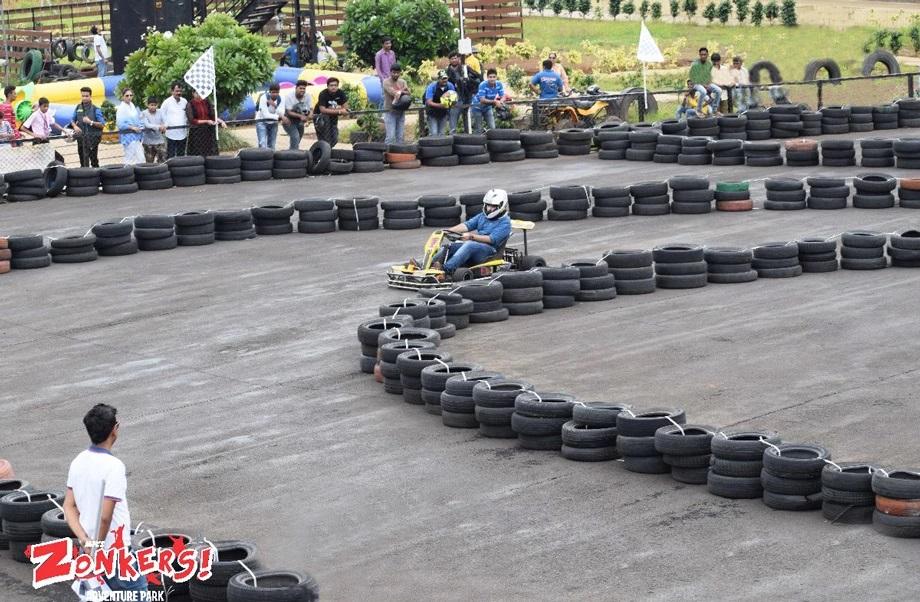 Welcome to an adventure seeker's paradise! Nestled in the heart of the area, just a stone's throw away from York Winery, lies an exhilarating adventure park that promises to delight both kids and thrill-seekers alike. This splendid haven of excitement offers a plethora of activities to keep everyone on their toes throughout the day.
Get ready to rev up your engines as you indulge in the thrilling world of go-karting, feeling the rush of wind against your face as you zoom around the tracks. For those who crave the vertical challenge, conquer the towering rock-climbing walls, pushing your limits and conquering new heights.
Take your adrenaline to new heights with the bungee trampoline, launching into the air with a burst of energy and experiencing the sheer joy of defying gravity. If you're up for some off-road excitement, hop on an ATV ride and navigate through rugged terrains, letting your adventurous spirit lead the way.
But the adventure doesn't end there. Zip-lining through the lush surroundings will give you a bird's-eye view of the breathtaking landscape below, an experience that will stay etched in your memory forever.
For those with sharp aim and precision, indulge in the art of archery and target shooting, honing your skills in a safe and controlled environment. And for the cricket enthusiasts, why not try your hand at the unique net cricket setup, combining the love for the sport with the thrill of an adventure park.
If that's not enough to satiate your excitement, immerse yourself in the whimsical world of carnival games, where laughter and joy abound, promising a fun-filled day for all.
No matter your age or experience level, this adventure park has something for everyone. With its doors open daily from 11 a.m. to 9 p.m., there's plenty of time to embark on an unforgettable journey of excitement and laughter.
So gather your family and friends, and head over to this extraordinary haven of thrill and amusement. You're in for a day filled with cherished memories and the excitement of a lifetime!
---
Gangapur Dam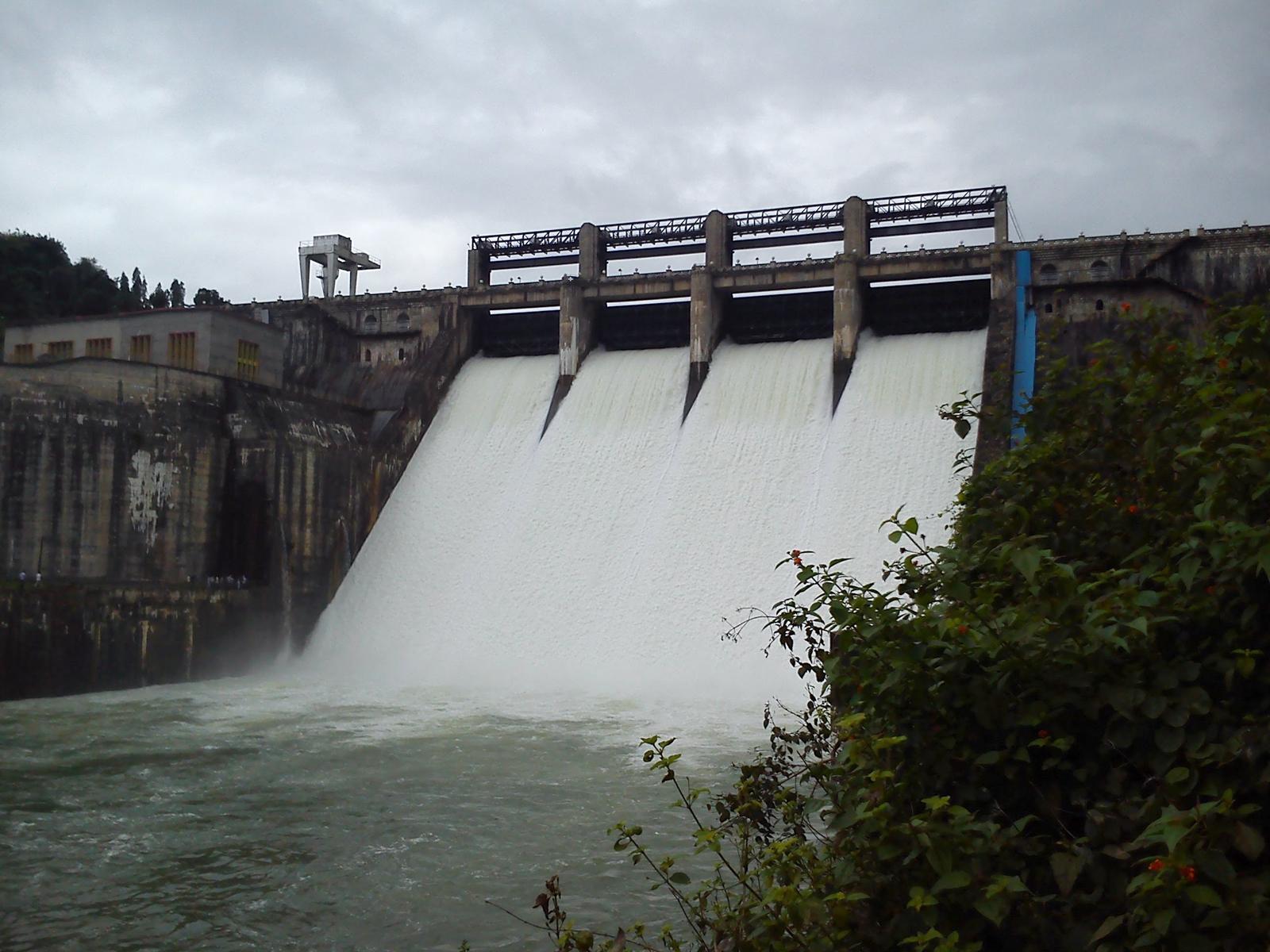 Welcome to the recently launched boat club by Maharashtra Tourism Development Corporation (MTDC) on the northern bank of Gangapur Dam. Here, amidst the serene surroundings, you can indulge in delightful boating and exciting water sports. This wonderful experience is a part of MTDC's modern and elegant Grape Park Resort, which gracefully sprawls alongside the picturesque dam.
For those seeking a more informal boating experience, nearby hotels in the area also offer this delightful activity on the tranquil waters of Gangapur Dam. Alternatively, you can choose to simply sit back, unwind, and bask in the tranquil atmosphere, taking in the beauty of the surroundings.
At this exclusive destination, adventure and relaxation blend seamlessly, offering you a perfect escape from the hustle and bustle of everyday life. Embrace the serenity, create lasting memories, and immerse yourself in the natural beauty that surrounds you. Come, discover the allure of Gangapur Dam and its inviting boat club – an experience that embodies both simplicity and sophistication.
---
Side Trip to Trimbak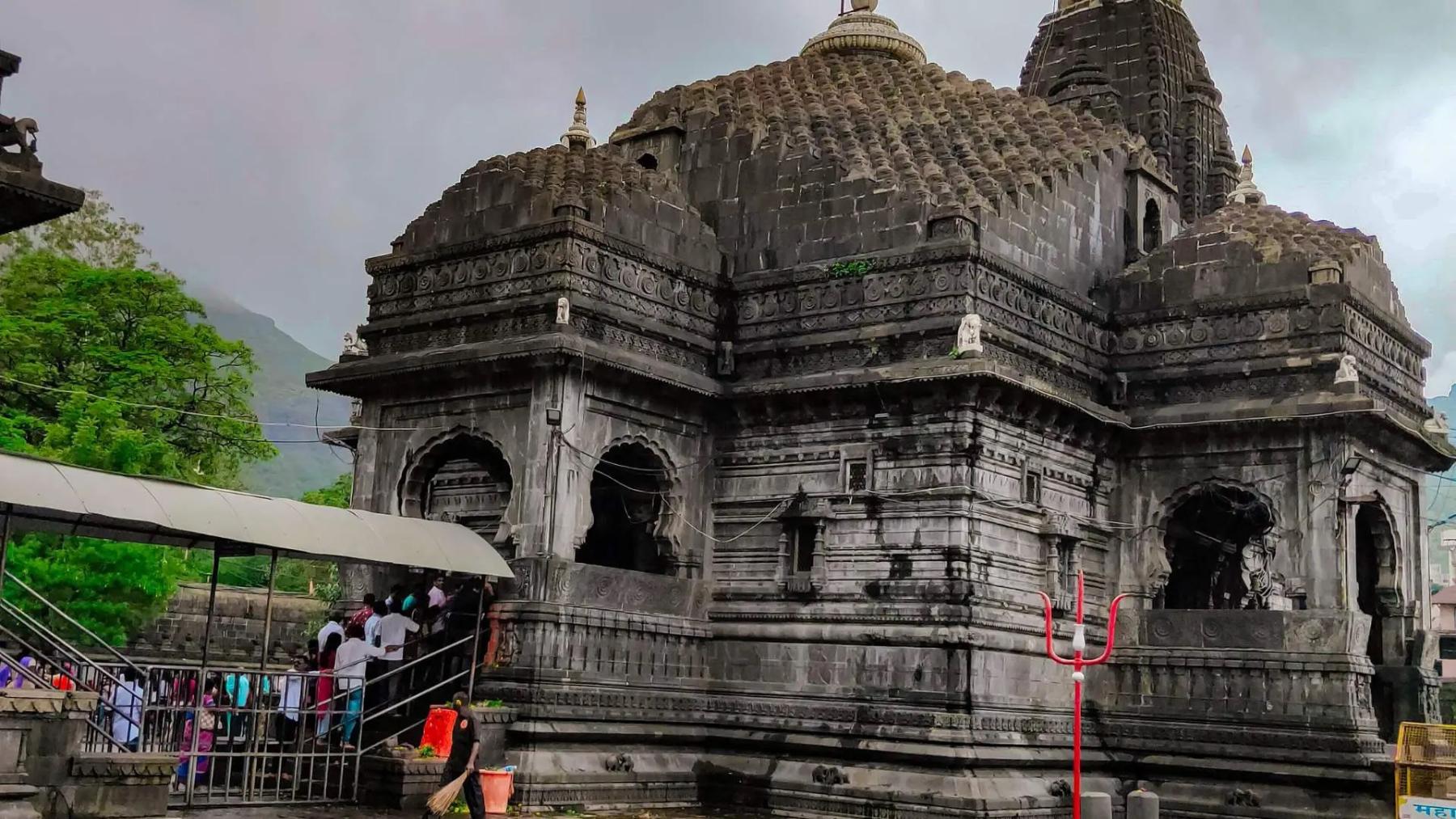 Nestled around 40 minutes west of Nashik, the Trimbakeshwar temple stands as a beacon of devotion, drawing countless pilgrims to its revered premises. As one of the distinguished 12 jyotirlinga shrines dedicated to Lord Shiva, it holds a profound significance in the hearts of devotees, as it is believed that Lord Shiva appeared here in the form of a radiant pillar of light.
The temple's grandeur is a sight to behold, boasting a substantial stone exterior adorned with intricate and captivating sculptures. Each piece of art tells a story, adding to the temple's aura of divine splendor.
For those traveling with their little ones, a delightful stopover awaits on the way to Trimbakeshwar from Nashik - the Shubham Water World. A joyful haven for children, this water park promises hours of laughter and excitement, creating cherished memories for the entire family.
Moreover, for those with an interest in numismatics, a unique gem awaits along the route - a small yet fascinating coin museum. This intriguing establishment is part of the illustrious Indian Institute of Research in Numismatic Studies campus, where visitors can delve into the captivating world of currency and its historical significance.
As the vibrant energy of the Nashik Kumbh Mela pulsates, the Trimbakeshwar temple's surroundings come alive with fervor and enthusiasm. The Mela's spirited activities primarily revolve around the temple vicinity, adding an extra layer of significance to this already sacred site.
A journey to the Trimbakeshwar temple is a spiritual odyssey blended with moments of leisure and exploration, making it a perfect blend of devotion and delight for travelers of all ages.
---
Brahmagiri Hill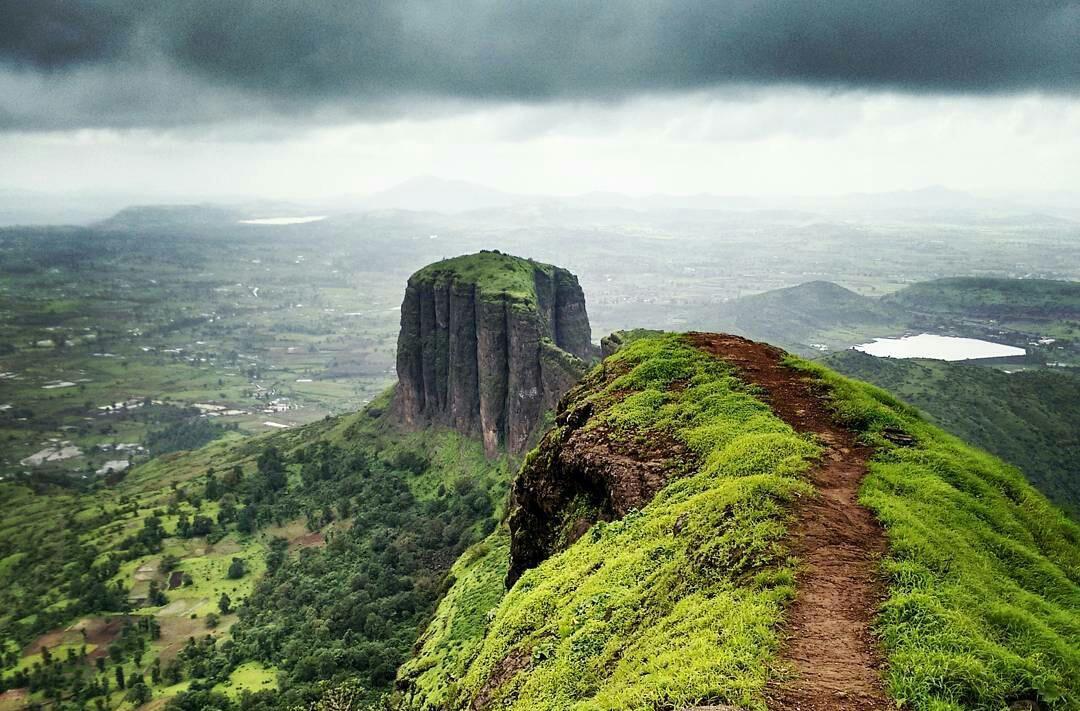 For the adventurous souls seeking an invigorating experience, a hike up the picturesque trail to Brahmagiri Hill, situated not far from the renowned Trimbakeshwar temple, awaits. The journey commences from the back of the MTDC Sanskruti Resort, unfolding a delightful path to the summit. Plan for an enjoyable two to three hours to reach the pinnacle, where a breathtaking reward awaits!
Behold a mesmerizing panoramic view that awaits those who reach the top—a treat for the senses! While making your way, you will come across a couple of ancient temples, adding a touch of spiritual charm to the journey. For those who prefer a smoother ascent, auto rickshaws can take you part of the way up, allowing you to embrace the natural beauty and serenity that surrounds you.
Brahmagiri Hill is esteemed as a colossal manifestation of Lord Shiva, bestowing a sense of divine reverence to the entire landscape. What's even more fascinating is that the sacred Godavari River traces its origins from this very hill, flowing silently underground before emerging gracefully at the revered Kushavarta Kund in the Trimbakeshwar temple precinct.
Embrace the allure of this unique adventure, where nature's magnificence and spirituality unite in perfect harmony. Embark on this unforgettable journey and discover the wondrous tales woven within the folds of Brahmagiri Hill, leaving you with cherished memories that will linger in your heart for a lifetime.