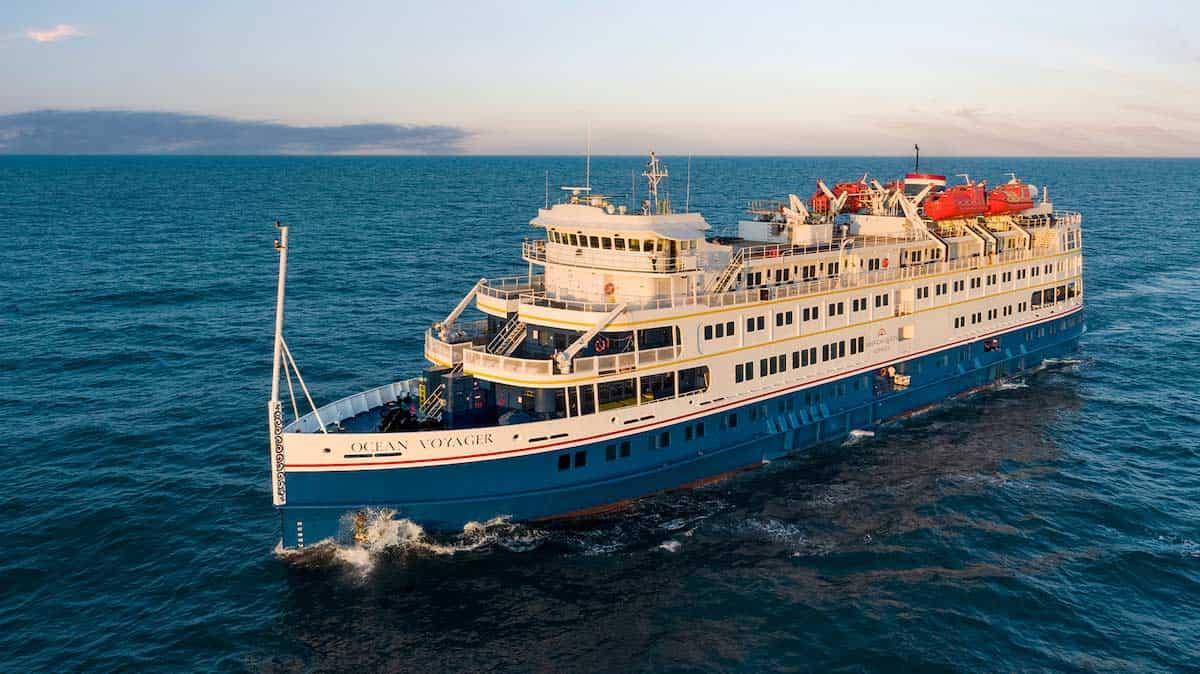 If the thought of being stuck at sea on a massive hotel with hordes of strangers fighting for limited resources doesn't appeal to you, don't worry; there's no need to dismiss cruising altogether. You might just need to discover the perfect cruise for your preferences, and that's where small-ship cruising comes into play.
Small-ship cruising is a fantastic alternative. Although there isn't a strict definition for "small ships" in the cruise industry, experts generally agree that these are ocean-going vessels under 450-feet long and typically carry around 1,000 passengers. This means a more intimate and personalized experience awaits you.
Several well-known cruise lines meet these criteria, such as Windstar Cruises, boasting a fleet of six yachts carrying anywhere between 148 to 342 passengers. Then there's Uniworld, offering Super Ships around 300-feet in length, accommodating 120 to 150 guests per sailing. Azamara's ships, which hold 700 passengers and are approximately 592-feet long, also fit the bill. Additionally, Viking offers river ships with space for 190 guests and ocean ships carrying 930 passengers.
Choosing a small-ship cruise comes with at least seven wonderful benefits compared to booking with the larger cruise liners. It's all about the more intimate atmosphere, personalized service, and the ability to visit unique destinations that larger ships cannot access easily.
So, before you rule out cruising entirely, consider the charm and ease of small-ship cruising. It just might offer you the smooth sailing experience you've been longing for all along.
Individualized Attention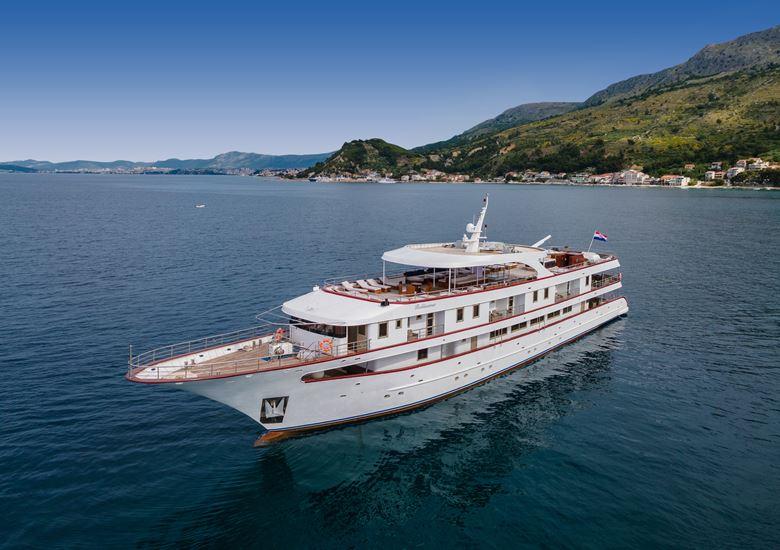 In the world of small-ship cruises, there exists a magical place where everyone knows your name. It's not just the lively bar; it's the incredible attention and care provided by the crew. With a higher crew-to-passenger ratio, these cruises offer a truly personalized experience, where you'll be warmly greeted by your name upon arrival.
Michelle Fee, the visionary founder and CEO of Cruise Planners, an esteemed American Express Travel Representative, beautifully explains how this personalized experience unfolds. Any special requests you have will be met with a resounding "yes," creating an atmosphere of genuine hospitality and indulgence.
Picture this: your servers will remember how you take your coffee in the morning, and your bartender will have your favorite pre-dinner cocktail ready to impress your taste buds. Even your cabin steward, with their attentive ear, will leave extra chocolates on your pillow after casually discovering your fondness for them.
It's these little details, the thoughtful gestures that make all the difference. On a small-ship cruise, you won't merely be a passenger; you'll become a cherished guest in a warm and welcoming community. So why not embark on a journey where you're not just another face in the crowd, but a valued member of the family? Experience the elegance and charm of a cruise that remembers your name and your preferences—a voyage like no other.
Access to More Remote Destinations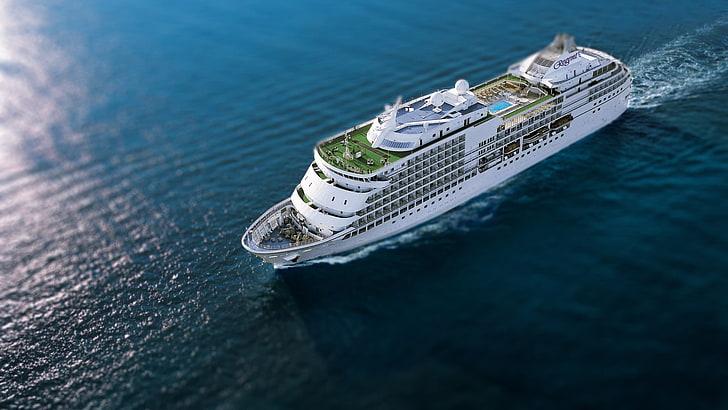 If you've ever embarked on a grand voyage aboard a large ship, chances are you've encountered a day when multiple massive vessels, including yours, all converge in the same port simultaneously. Picture this: tens of thousands of eager tourists spilling into the community, each vying for the same shore excursions, restaurants, beaches, attractions, and activities. It's a bustling scene, to say the least.
However, there's a delightful alternative to this hustle and bustle - the enchanting world of small-ship cruises. These delightful vessels take you on unique journeys, often to smaller ports that their larger counterparts simply cannot access. Betsy O'Rourke, the chief marketing officer of Xanterra Travel Collection, Windstar Cruises' parent company, explains it beautifully. She says, "Smaller ships can simply navigate smaller ports and squeeze their way into the off-the-beaten-path places that big ships physically can't access." Imagine gliding under Tower Bridge in London, traversing the picturesque Corinth Canal in Greece, or majestically cruising down Venice's iconic Grand Canal - experiences only the small ships can deliver. But the allure doesn't stop there.
Small-ship cruises venture into remote and ecologically rich environments that will leave you in awe. Think Tierra del Fuego, the Galapagos Islands, and Antarctica - these are the treasures that await those who dare to explore beyond the ordinary.
One of the most delightful aspects of these less-frequented destinations is the access they offer to exclusive shore excursions and experiences. Delve into the heart of local life as you immerse yourself in cooking classes hosted in someone's welcoming home or embark on enchanting bike tours through quaint villages. Those who opt for small-ship cruises tend to be travelers seeking a more intimate and authentic experience, one that brings them closer to the local culture and way of life. These smaller ports present wonderful opportunities to explore independently and engage genuinely with the local people.
So, if you're yearning for a more personalized and enriching travel experience, consider setting sail on a small-ship cruise. Discover hidden gems, encounter breathtaking landscapes, and forge lasting connections with the heart of every destination you encounter. The world of small-ship cruises invites you to embark on a remarkable journey of exploration and unforgettable moments.
Greater Flexibility to Handle Emergencies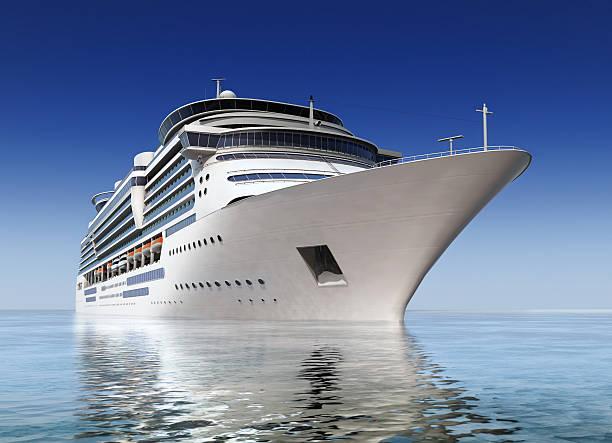 In times of uncertainty, a smaller, more agile ship proves to be a blessing. With reduced tonnage and a limited number of passengers, the ship gains remarkable flexibility in shaping its course and itinerary, whether it's in response to adverse weather conditions or unforeseen events like a pandemic. According to O'Rourke, this advantage allows them to closely monitor the situation and modify their ports of call accordingly.
In addition to its adaptability, there are other reassuring perks to being on board. Bettridge highlights the comforting staff-to-guest ratio and the intimate number of passengers. This ensures that the ship's wellness protocols are diligently met, providing a safe and secure environment for all. And, a truly essential factor lies in the proximity to land. The ships navigate within the countries they visit, ensuring that passengers are never too far from shore. This proximity offers peace of mind, making it easier to swiftly return to land if the need arises.
So, while uncertainties may linger, these aspects combine to create a refined and relaxed experience at sea. The guests can embark on their journey with confidence, knowing that their safety and comfort are at the forefront of every decision made, allowing them to indulge in the magic of exploration with peace in their hearts.
More Inclusive and Luxurious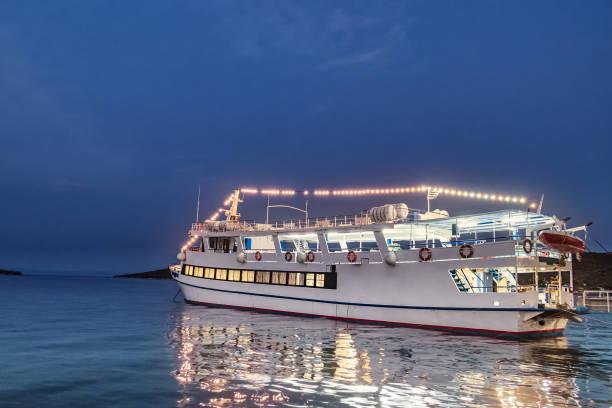 Are you tired of feeling like you're constantly being charged extra for every little thing while on vacation? Well, fret no more! Small ship cruises have got you covered with a fantastic all-inclusive experience.
Dr. Terika Haynes, the esteemed owner of Dynamite Travel, LLC, a luxury travel consultancy, reveals the delightful secret behind small ship cruises. Unlike larger cruise lines, these gems already include several components in their cost, such as exciting excursions, gratuities, convenient transfers, and even internet service. The best part? It's more affordable than you might expect!
Indulge yourself in the lap of luxury, as small cruise ships boast a level of elegance comparable to boutique hotels. Prepare to be pampered in four- or five-star quality accommodations, most of which offer breathtaking views. The ambiance is tailored to adults seeking a refined experience, and you'll find top-notch, state-of-the-art facilities on board.
Now, you might imagine that such a sophisticated setting would demand a fancy wardrobe, but here's the surprising twist—most small cruise lines actually encourage a relaxed "resort casual" dress code. Say goodbye to formal nights and hello to comfort and style.
So, if you're yearning for a vacation that spares you the hassle of additional expenses and treats you to a luxurious experience without the need for formal attire, a small ship cruise is your ticket to a dreamy and hassle-free getaway. Bon voyage!
Gourmet Dining and Drinks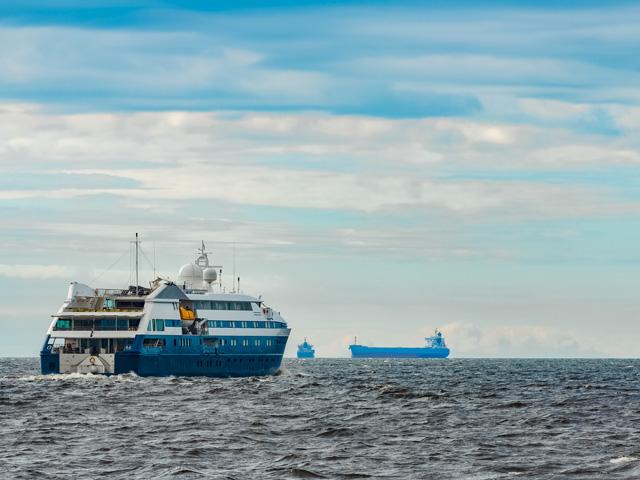 In the enchanting world of small-ship cruises, both food enthusiasts and self-proclaimed wine connoisseurs find themselves irresistibly drawn. The allure lies in the fact that these cruises offer a dining experience that surpasses what can be found on mega-ships, taking it a step or even two steps above.
Dr. Haynes, an expert in the field, sheds light on this culinary delight. The smaller number of passengers aboard these ships allows for a significant advantage – the food need not be mass-produced. This unique characteristic paves the way for chefs to unleash their creativity, resulting in exquisite and innovative culinary masterpieces. Moreover, the ports that these ships grace with their presence play a crucial role in enhancing the dining experience. They provide access to an abundance of local ingredients, ensuring that the food served is exceptionally fresh and resonates with the flavors of the destination itself.
A notable example of this culinary excellence can be found aboard Windstar cruises. Their skilled chefs make it a point to source local ingredients whenever possible, imparting a delightful taste of the region to the dishes they craft. Taking their dedication a step further, Windstar has formed a partnership with the esteemed James Beard Foundation, elevating their dining program's repertoire to even greater heights.
Uniworld, too, does not fall short in creating a captivating culinary journey for their guests. Their proficient chefs and sommeliers embrace the essence of each region they traverse, seeking out local produce, cheese, and wines to present to their discerning passengers.
In conclusion, it is the combination of a smaller number of guests, the creative prowess of talented chefs, and the abundant local flavors from various ports that make small-ship cruises a haven for foodies and wine enthusiasts. Embarking on such a journey promises a remarkable gastronomic experience that will linger in the memory for years to come.
Easier to Make Friends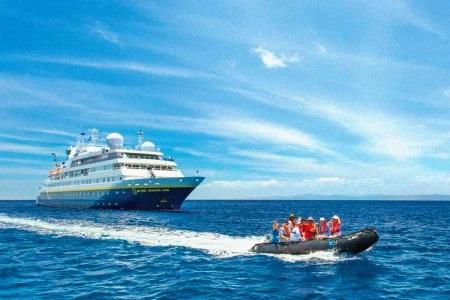 For the adventurous souls who embark on solo journeys yet crave a dash of companionship and the opportunity to forge connections with kindred spirits worldwide, the allure of a small ship is simply unparalleled. Picture this dream scenario: sailing the seas with a select group of like-minded travelers, discovering the world's wonders while fostering friendships that could potentially blossom into future travel companions.
"The beauty of cruising aboard a smaller vessel lies in the enchanting way it orchestrates chance encounters," affirms Fee, a connoisseur of the seas. Amidst the voyage, passengers serendipitously cross paths on multiple occasions, fostering a warm and welcoming atmosphere. What a delight it is to witness the swift blossoming of friendly acquaintances and the effortless formation of great friendships.
Conversations aboard these intimate ships are nothing short of fascinating, as fellow cruisers often boast a wealth of travel experiences. Each individual has a treasure trove of stories to share, adding a layer of charm and excitement to the journey.
So, for those seeking to wander alone without wandering in solitude, or yearning to connect with kindred souls from every corner of the globe, the small ship beckons with its promise of an easy and elegant escape into the world of travel, camaraderie, and discovery.
Fewer Lines and Crowds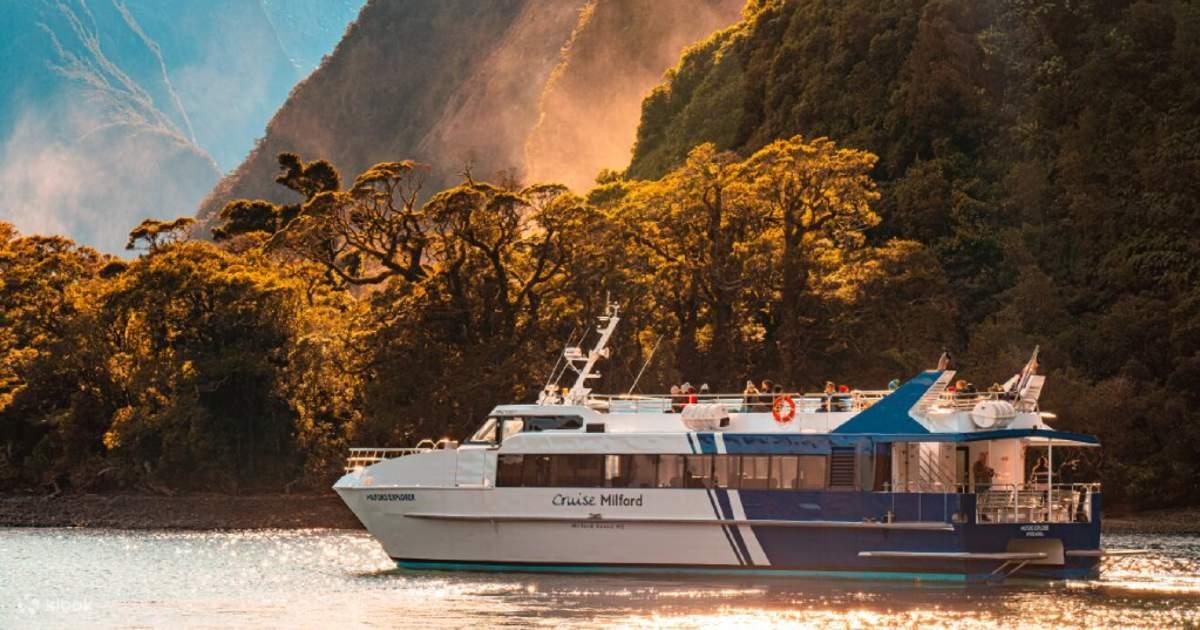 Step aboard a cruise ship, and you'll be whisked away on an unforgettable journey. Back in 2018, a staggering 13 million people in the United States chose this fantastic mode of travel. But hey, let's not shy away from a candid chat! If you ask any of these seasoned cruisers about their least-favorite aspect of the experience, you might catch a hint of frustration.
It seems that queues were the talk of the town – from the start of the adventure, known as embarkation, to the final goodbyes, called debarkation, and even during the tendering process. Oh, tendering, that's when the ship anchors at sea instead of docking at a port, and passengers must hop on smaller boats to reach the shore. Can you imagine the mild annoyance that might stir?
Indeed, the size of the ship played a role in these queue woes. Larger ships, with their grandeur and all, unfortunately meant longer lines, gobbling up precious time that could have been better spent onshore, savoring new destinations and experiences.
But here's the silver lining – cruise lines have been paying attention! Across the board, they've been working to make things smoother and more enjoyable for all their cherished guests. Fewer lines are now a reality – whether you're waiting for an elevator to whisk you up to the top deck or queuing up at the buffet for a delectable feast.
So, rest assured, as you embark on your next maritime escapade, the waiting game should be a tad less taxing, allowing you to revel in the joys of exploration and discovery. Bon voyage!