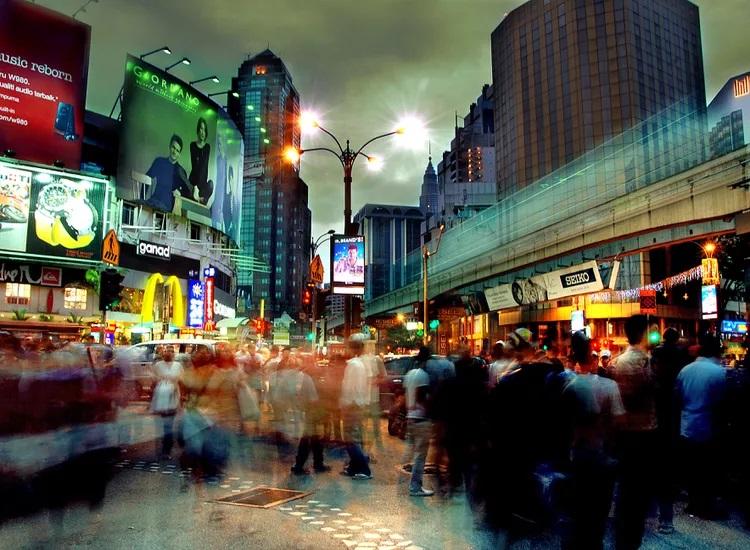 Discovering the vibrant city of Kuala Lumpur is an exhilarating experience, but like any major capital in Asia, it comes with its fair share of scams that unsuspecting travelers may encounter. These cunning ploys often target new arrivals, making them the most vulnerable victims.
However, it's essential to remember that most of these scams are nothing more than pesky nuisances designed to lighten your pockets of the beautiful Malaysian ringgit you carry. Nonetheless, you wouldn't want to fall victim to these traps and miss out on the delightful adventures awaiting you in Kuala Lumpur!
Amid the minor inconveniences, there are a few more insidious scams that could pose a serious threat to your identity. Imagine the distress of having your ATM card disabled due to fraudulent activities while you're exploring this enchanting city. But fear not, for there's a simple solution to safeguard your journey.
A sprinkle of vigilance can work wonders in reducing the likelihood of falling prey to these malicious schemes. Stay alert, and you'll ensure that your focus remains on savoring the multitude of enjoyable experiences that Kuala Lumpur has to offer. Embrace the bustling markets, indulge in the delectable street food, marvel at the stunning architecture, and immerse yourself in the rich culture that surrounds you.
So, arm yourself with awareness, soak in the wonders of Kuala Lumpur, and let your adventurous spirit soar. With a little caution and a lot of enthusiasm, you'll create unforgettable memories that will forever be etched in your heart.
What to Do if You Become a Victim
Gain wisdom from your encounters, and generously advise others. Regrettably, any funds relinquished are likely irretrievable, yet you have the option to notify the tourist police by dialing 03 2149 6590 (local) or +60 3 2149 6590 (international).
In the event of immediate peril, swiftly dial "999"—the emergency services number in Malaysia.
Remember: Deceptive schemes pervade every corner of the globe, with tourists frequently falling victim. Refuse to permit a negative incident to mar your appreciation of the wonders Malaysia has to offer!
---
Taxi Drivers Drive the Long Way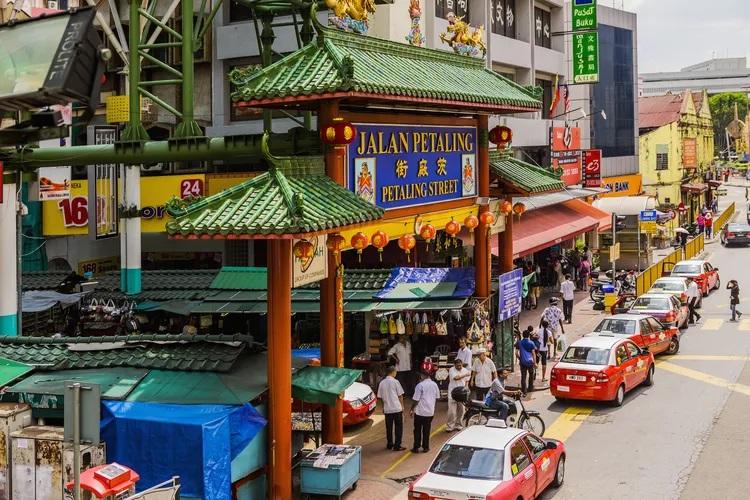 Navigating taxis in Kuala Lumpur can be a bit tricky for tourists. All official taxis here carry a sign on the door stating, "This is a metered taxi. Haggling is prohibited." However, it's quite common for drivers to quote a fixed fare, usually higher than what the meter would show. It would be helpful if the sign were more visible to drivers, right?
If you find yourself in this situation, remember that you have the right to refuse the fixed price and insist on using the meter. Many tourists face the same issue, as Kuala Lumpur has gained a reputation for drivers taking longer routes to rack up the fare. It's not only frustrating but also ends up costing you more.
Taxi drivers in Kuala Lumpur can be quite audacious. Some may try to distract you by engaging in conversation or asking to see photos of your family, all while taking a longer route. This tactic aims to keep you off-guard and unaware of their actions.
A better alternative to taxis is the efficient train system in Kuala Lumpur. All roads (and rails) lead to KL Sentral near Little India. Whether you're staying in Chinatown or Bukit Bintang, you can easily reach both places using the excellent KL monorail for a minimal cost, usually $1 or less. The rail network is extensive, and you can get almost anywhere by combining rail and walking, except after midnight when most trains stop running.
For a more reliable and transparent option, consider installing Malaysia's rideshare app, Grab. Unlike Uber, you can pay the driver directly with cash. However, be cautious as some Grab drivers might still ask for extra money on top of the app's quoted price.
So, when in Kuala Lumpur, stay informed, insist on using the meter, utilize the efficient train system, and consider Grab as a viable alternative to avoid any taxi scams. Happy exploring!
---
Directing You to the Wrong Type of Taxi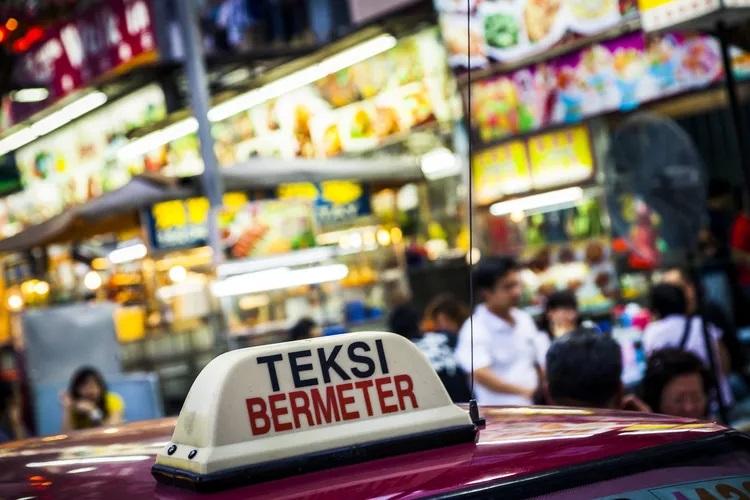 When it comes to taxis in Kuala Lumpur, size does matter. The most common sight on the bustling streets are the "Budget" taxis, easily recognizable by their iconic red sedans. These are the default choice for most commuters. However, there's something you should know - if you prefer a more spacious option like a minivan, SUV crossover, or a larger vehicle, you'll be looking at what they call an "Executive" or "Family" taxi.
The "Executive" taxis offer ample room, allowing you to stretch out and enjoy a comfortable ride. But as with all luxuries, there's a trade-off: they come with a higher price tag. In fact, these taxis charge almost double the standard meter rate of the "Budget" taxis for the distance covered. So, while you'll have plenty of space to yourself, you'll need to be prepared to pay extra for the privilege.
Now, this is where many tourists make a common mistake when they arrive at KLIA, KLIA2, or KL Sentral railway station. They fail to specify their preference for a "standard" or "budget" taxi at the counter or taxi kiosk. Consequently, they may unknowingly end up with a coupon for the pricier "Executive" taxi, also known as the "Premier" taxi.
To avoid this surprise expense, simply ensure you state your preference for a "standard" or "budget" taxi when arranging your ride. By doing so, you'll save yourself from any unnecessary splurging and enjoy a smooth and affordable journey through the vibrant streets of Kuala Lumpur.
---
Overcharging Tourists in Local Eateries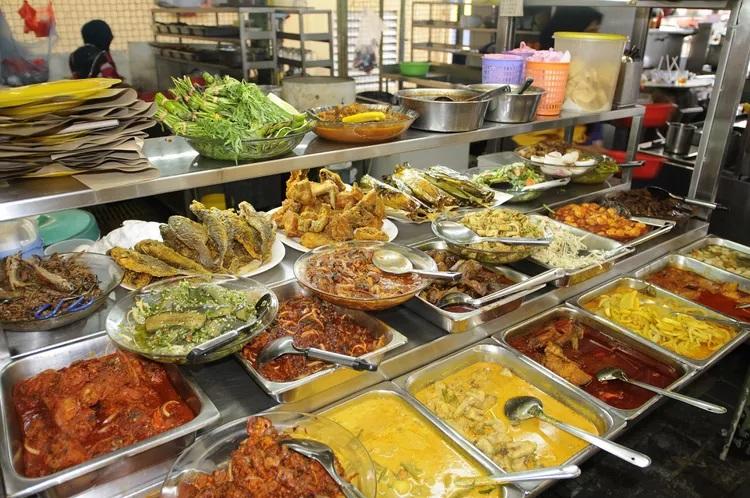 Explore Kuala Lumpur's culinary delights and savor the taste of local favorites without breaking the bank at the numerous nasi kandar and nasi campur restaurants scattered across the city. These vibrant and bustling eateries offer a delightful and affordable way to indulge in the region's delicious cuisine.
Upon entering these fun-filled establishments, you'll find yourself presented with a plate of rice. The unique charm of these places lies in the buffet-style setup, where an assortment of delectable meats and vegetables are on display. As you pick and choose what you'd like to accompany your rice, the cost of your meal will be determined based on your selections. It's worth noting that the prices for individual items are often not clearly labeled, which is where the locals' expertise comes into play.
While the experienced residents are accustomed to the approximate cost of each addition, tourists may find themselves unfamiliar with the pricing system. Portion sizes are typically modest, generally a spoonful of each item. However, the person serving you might generously double up each portion, which may lead to a surprise on your final bill, as you'll be charged for the extra servings.
Thankfully, most nasi kandar restaurants cater to an honest policy, gently rounding up the bill for newcomers. Yet, a few establishments, particularly those situated in tourist hotspots, have earned a reputation for taking advantage of the uninitiated. Beware of these places, as prices can be fabricated on the spot, leaving you obligated to pay an unexpected sum after accepting the food. One such spot is the "Economy Rice" food counter in front of the Tang City Food Court, located in Chinatown.
Despite the occasional nuisance, dining at these buffet-style restaurants remains a fantastic and cost-effective way to immerse yourself in the local culture and cuisine. Embrace the experience and relish the diverse flavors that Kuala Lumpur has to offer. It's important to remember that many of these eateries cater primarily to the lunch crowd, resulting in early preparation and the food being kept warm throughout the day. For the freshest and most delightful culinary encounters, consider visiting earlier in the day.
So, if you find yourself wandering the streets of Kuala Lumpur, don't miss the chance to enjoy a delightful meal at these charming nasi kandar and nasi campur establishments. Savor the variety of dishes, appreciate the lively atmosphere, and let your taste buds embark on a delightful journey through the flavors of this captivating city.
---
Children Selling Flowers and Begging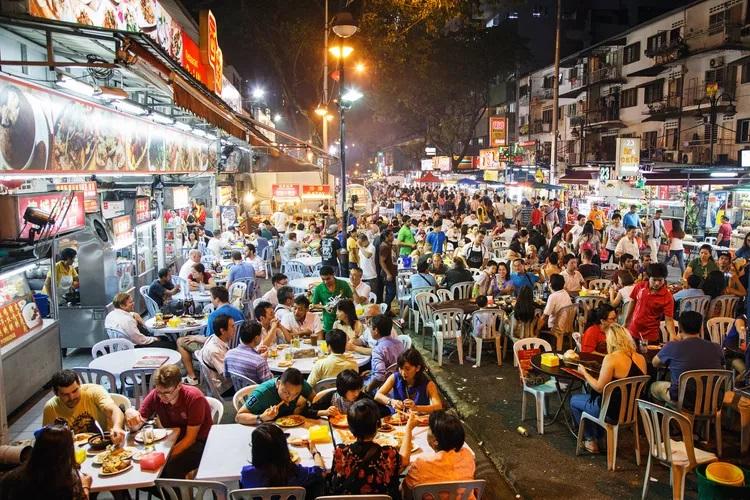 When you dine al fresco or enjoy a drink at the charming tables outside, you might encounter sweet children offering flowers or little trinkets. Jalan Alor, the renowned culinary hub adjacent to Bukit Bintang, is frequently visited by such groups seeking help.
Though it can truly tug at your heartstrings, it is essential to be aware that these children are often involved in organized begging schemes. Regrettably, they find themselves under the control of manipulative bosses who subject them to mistreatment. Contributing money or purchasing their goods inadvertently supports this illicit practice. Therefore, it is best to refrain from encouraging their involvement in such activities, as this only keeps them trapped in an unfortunate cycle.
Instead, let us choose compassion and find meaningful ways to assist these children beyond monetary means. Supporting legitimate organizations that work towards their welfare and education can make a significant difference in breaking this vicious cycle of exploitation. Together, we can ensure a brighter and more hopeful future for these young souls.
---
ATM Skimming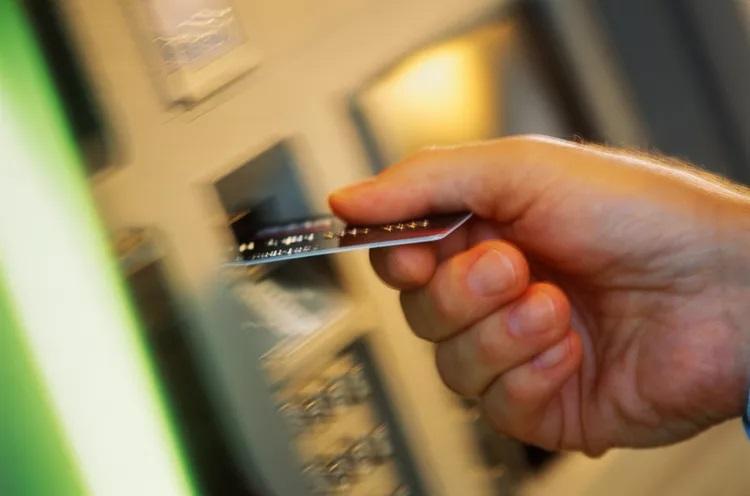 Card-skimming devices installed on ATMs pose a widespread issue globally, with Southeast Asia, notably Kuala Lumpur, being particularly afflicted by rigged machines. Tourists, unfamiliar with the various ATM styles in the city, become vulnerable to having their card information stolen.
Here's how these criminals operate: They install deceptive card skimmers over the authentic card slot on ATMs, cleverly capturing your card's magnetic data as it passes through. In some cases, sophisticated skimmers even employ tiny cameras or membranes to record your PIN as you input it.
However, there are practical steps you can take to safeguard your card while traveling abroad. Stick to ATMs located in well-lit areas, preferably those with guards or 24-hour human presence nearby. Opt for machines inside bank branches, at the airport, or busy transportation hubs as they are the safest choices. Avoid using street ATMs in dimly lit kiosks where someone could discreetly install additional hardware without detection.
As banks enhance their security measures, these criminals evolve their tactics as well. Now, skimming devices may even feature blinking LEDs to mimic the appearance of an actual card slot. Hence, besides selecting secure locations, consider gently wiggling the card slot to check for anything suspicious. Additionally, ensure that nothing is resting on top of the keypad, and when entering your PIN, cover your hand to prevent potential cameras from capturing it.
By adopting these precautionary measures, you can significantly reduce the risk of your card being compromised and enjoy a worry-free experience during your travels.
---
Selling Fake Electronics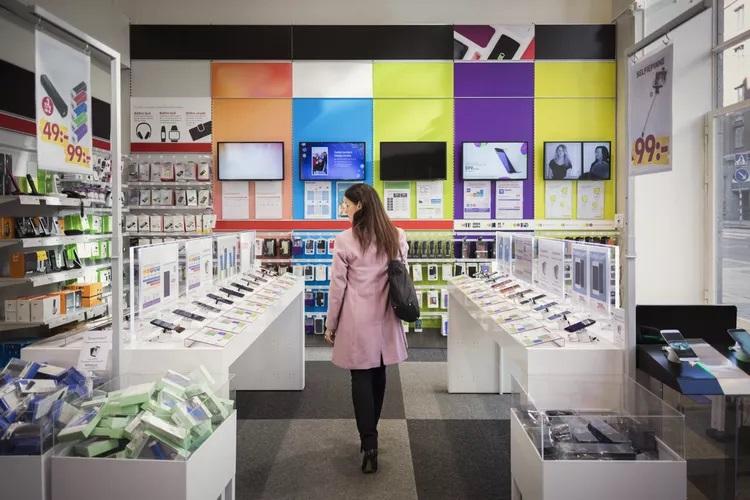 Malaysia has gained a prominent position as one of the world's leading hubs for semiconductor manufacturing. However, it's important to note that this doesn't necessarily translate into bargain prices for electronic devices.
That seemingly irresistible offer you stumble upon in a mall, where the latest Samsung or iPhone is available at a ridiculously low price, unfortunately turns out to be too good to be true. These shops are filled with skillfully crafted counterfeit products. While the smartphones, laptops, and tablets might appear to be a steal, they are priced $100 cheaper for a reason. Don't be deceived by the size or quality of a mall storefront, as they do not serve as reliable indicators of authenticity.
If you have plans to purchase expensive electronic devices, it's best to stick to authorized stores. Opt for buying that Samsung phone directly from the Samsung store, for example, rather than relying on third-party sellers. Even a large establishment in an upscale mall might be dealing in counterfeit goods.
Another compelling reason to avoid buying tablets, laptops, or pirated software in Kuala Lumpur is the prevalence of hacked or modified products. Those temptingly cheap software DVDs often come with hidden modifications that can install malware or create a potential backdoor on your computer. In some cases, certain phones and tablets have been "rooted" to monitor and record your activities and keystrokes.
Tip: Before making any purchase abroad, familiarize yourself with how international warranty claims are handled. It's possible that a device purchased outside your home country may not receive the necessary support or service. If you do decide to buy something, make sure to allocate extra time at the airport to reclaim any tax at the GST window before your departure.
---
Cheating You at the Checkout Counter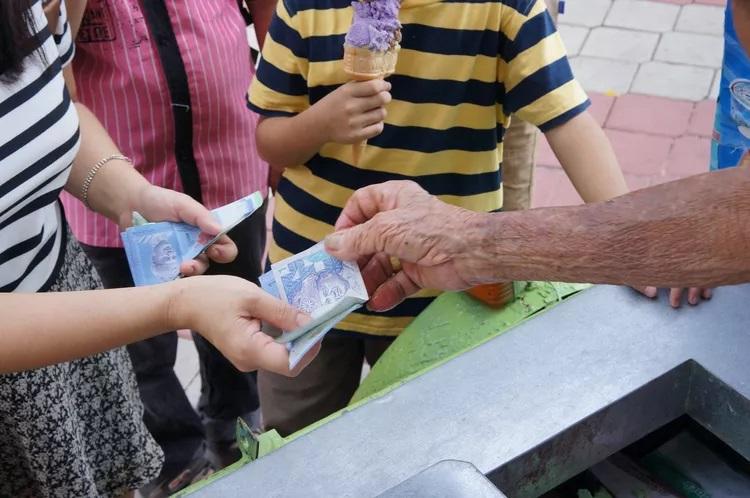 Exploring the bustling streets of Kuala Lumpur and the charming alleys of Georgetown in Penang can be an enriching experience. However, it's essential to be aware of a running trend that has been affecting customers, particularly at minimarts. The issue extends beyond just independent shops, as even some well-known chains have fallen prey to this dishonest practice, especially during nighttime.
When engaging with cashiers during checkout, it is crucial not to allow ourselves to become distracted. You may find that some clerks initiate friendly conversations, asking numerous questions throughout the transaction. While seemingly innocuous, this is the starting point for their scam, and they execute it with skillful precision.
One way they carry out this deceitful act is by subtly closing the register drawer, implying that you've already received your change. This sleight of hand can make you unknowingly place your money into your wallet without realizing that you haven't received the correct change.
Another tactic used is the covert scanning of a different barcode behind the register, which results in a slightly inflated price for the item you are purchasing. It takes a trained eye to catch such deception, and those skilled at this con might even accept your payment without opening the register, only to later pretend that no payment was made at all. It might seem obvious, but these scammers are remarkably convincing, leading you to believe that you must pay again.
Interestingly, foreign travelers are more likely to fall victim to this scam due to their unfamiliarity with local prices and the fear of causing a scene. Many hesitate to question the integrity of the cashier and end up quietly paying the difference caused by the false scans.
To protect yourself from such dishonest practices, stay alert during transactions, and politely decline to engage in lengthy conversations with cashiers. Always keep an eye on the register, ensuring that the correct items are scanned, and the change is given accurately. If something seems amiss, don't hesitate to ask for clarification in a composed manner. Remember, being cautious doesn't imply being rude; it simply safeguards your hard-earned money while encouraging a fair and honest shopping experience for everyone.
---
Sketchy SIM Card Purchases
"Beware of a Clever Scam at Cell Phone Kiosks: The Deceptive Top-Up Trick"
In the bustling world of cell phone kiosks and shops, a few unscrupulous employees have mastered an artful bait-and-switch scam that we should all be aware of. The scam targets unsuspecting customers who have just purchased a new Malaysian SIM card and are seeking to top it up with prepaid credit.
Typically, when you inquire about adding credit to your freshly acquired SIM card, these crafty employees will present you with options, sometimes in the form of scratch-off cards or receipts, each carrying a unique code that must be entered into your phone. Providing this service is ostensibly part of their job, and they seem eager to help.
Here's where the deception unfolds - when you request, let's say, 1 GB of data service, they may slyly charge you for it but only set up your phone with 500 MB of credit. The difference may seem negligible at first glance, but it's precisely this seemingly minor sleight of hand that can make all the difference.
Of course, the true intention behind their action becomes apparent when they cleverly pocket the remaining data credit, which you were rightfully charged for, but never received. It's a well-disguised act of dishonesty, leaving customers unaware of the trickery they have fallen victim to.
It's essential to remain vigilant and exercise caution when dealing with such situations. While the vast majority of employees in these establishments are honest and helpful, a few bad apples can spoil the experience for others.
So, next time you find yourself at a cell phone kiosk or shop in Malaysia, take a moment to double-check your top-up credit to ensure you receive what you pay for. Knowledge is the best defense against these sneaky tactics, and with awareness, we can avoid falling prey to such scams.
Stay informed, stay aware, and enjoy a hassle-free mobile experience!
---
Rogue Wifi Hotspots
In Kuala Lumpur, the rise of rogue Wi-Fi hotspots has become a growing concern for public internet users. Distinguishing safe networks from deceptive ones is becoming increasingly challenging. These malicious access points, set up by nearby individuals on their laptops, act as "man in the middle," aiming to capture unsuspecting users' login credentials.
The Deceptive Trap:
Within public places like airports, spotting genuine Wi-Fi networks has become a daunting task. For instance, an SSID like "Free Airport WiFi" may not be what it seems. These rogue hotspots not only intercept your internet traffic but also provide false DNS information, redirecting users to counterfeit versions of legitimate websites. Once you log into these simulated pages, your login information is harvested for later sale. The deceptive process occurs seamlessly, leaving you oblivious to the intrusion.
Choose Trusted Wi-Fi:
To safeguard your online security, always use Wi-Fi networks that you can trust. If anything seems suspicious (e.g., unusual login page appearance, broken images), it is crucial to connect to a secure network immediately and change your password. Sometimes, you might notice the need to log in twice, even after entering your password correctly the first time, which is another red flag for potential hacking attempts.
Pay Attention to SSID Details:
Keep in mind that SSIDs are case sensitive. Hackers often capitalize on these nuances when creating fake networks. For example, "Starbucks" is not the same as "StarBucks" or "starbucks." Therefore, staying attentive to such discrepancies can help you identify fake SSIDs and avoid falling into the hackers' traps.
---
Monkeys Around the Batu Caves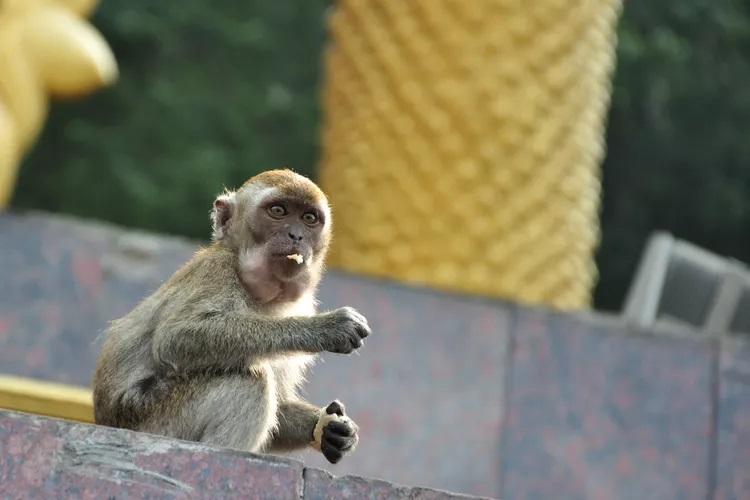 The macaque monkeys around the Batu Caves just outside of town are well-practiced tricksters. They're among the cheekiest in Southeast Asia, perhaps only beaten in cheekiness by their cousins in Ubud's Monkey Forest.
Beware of macaques that like to snatch sunglasses, water bottles, and anything else within reach on the many tourists who climb the stairs to see the caves. They wouldn't think twice about grabbing that expensive iPhone from your hands as you lean against the railing for a selfie. It happens.
To stay safe around monkeys, finish any snacks or drinks at ground level before starting the climb up the stairs. Don't carry food in your daybag—they can even detect an unopened bag of nuts! If a monkey grabs anything on your person, you'll unfortunately need to let it go to avoid a potential bite or scratch. Playing tug of war with a determined macaque is a losing battle. If bitten, you'll have to go get a series of painful, expensive rabies shots. Even a scratch merits antibiotics.
If the monkeys grab something valuable, don't panic. They'll sometimes grow bored of inedible objects and drop them. Don't chase the monkeys; doing so will make them run farther out of reach or climb higher. Wait, watch where your item was taken, then seek help from someone who works around the caves.
Don't encourage bad behavior by feeding or interacting with the monkeys!