Discover the art of expert travel on a plane! Our guide reveals the top-notch tips for packing carry-on luggage, allowing you to relish more moments of exploration and less time waiting for your bags to show up. Enjoy your journey with style and ease!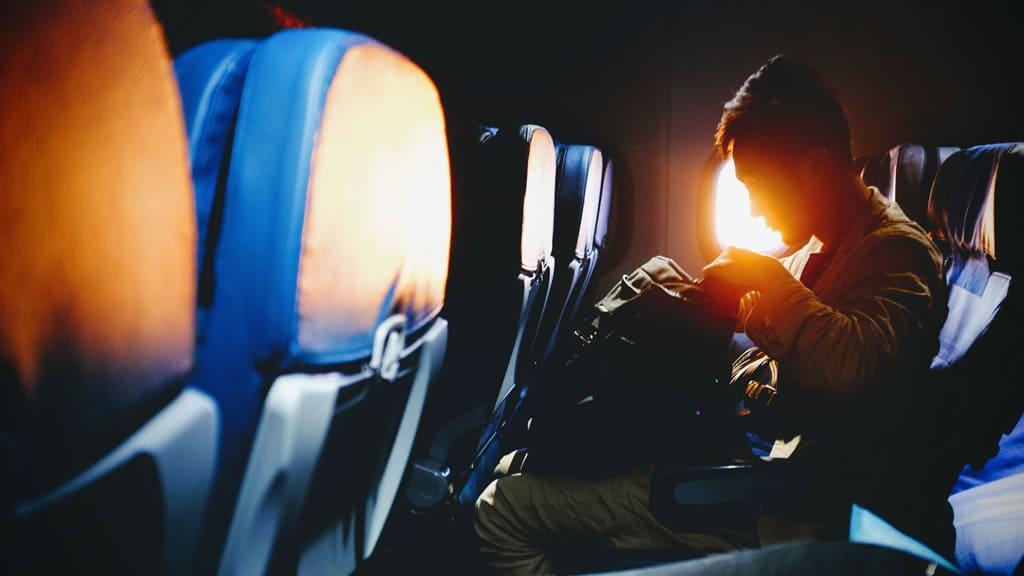 Whether you're an intrepid explorer setting off on your very first trip or a seasoned traveler with countless miles under your belt, mastering the art of packing for carry-on luggage is an invaluable travel skill.
With the rise of budget airlines eager to charge for every little extra, evading those check-in luggage fees is a clever travel hack that leaves you with more money to invest in thrilling adventures along the way.
Beyond the financial perks, opting for carry-on only means less time spent at airports. Nothing dampens the excitement of arriving in a new destination more than a long wait for your checked bags to materialize on the carousel.
And let's not even think about the gut-wrenching moment when you receive the dreadful news that the airline has misplaced your luggage. Spare yourself the headache and rest easy, knowing that everything you need is right there with you, every step of the journey.
Airports these days are becoming increasingly stringent about weight limits (often set around 7kg) and dimensions for overhead luggage. Falling victim to last-minute surprises can put a damper on your travel spirit.
But fret not! Follow these simple and savvy tips on how to expertly pack for carry-on luggage on your upcoming adventure:
Top Tips To Help You Pack For Carry On
Below are our top tips to help you pack for carry on and avoid having to lug around more than you need on your next trip!
Choose The Right Bag
When embarking on your carry-on packing journey, the initial and crucial step is selecting the perfect bag. With airlines becoming more stringent about baggage dimensions and weight, it is paramount to opt for something that impeccably adheres to these guidelines. Your choice of bag can greatly influence your travel ease and ensure a hassle-free experience. When selecting a carry-on bag, size alone won't suffice. It should transcend mere dimensions and offer convenience and seamless organization.
Consider the presence of multiple internal compartments, enabling you to arrange your belongings effortlessly and access them with ease. The bag should become a haven for your essentials, neatly tucked in designated spaces. Moreover, evaluate its ease of portability. Does it lend itself to effortless carrying, or would wheels be more suitable to accompany you graciously along your journey?
Durability is another pivotal aspect. A reliable carry-on should withstand the rigors of being stowed in an overhead compartment, emerging unscathed from the experience. These factors are crucial to contemplate as you seek the perfect carry-on companion.
Once you have the ideal bag, you can embark on the art of skillful packing, knowing you've made a wise choice, and your carry-on adventure can begin.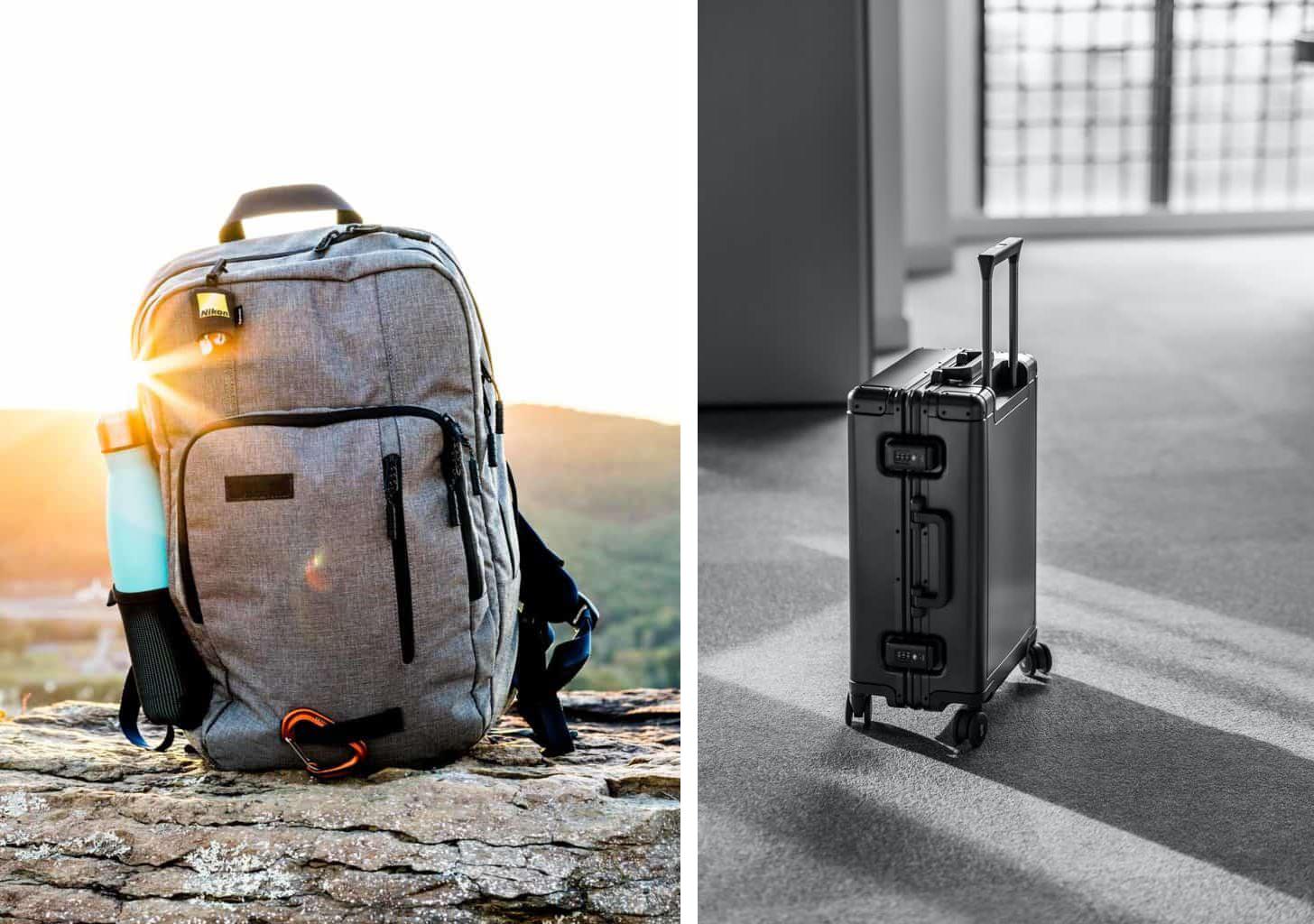 Make A Detailed Packing List
Whether you enjoy the process or not, lists play a crucial role in keeping you organized and focused. Instead of haphazardly tossing items into your bag, you can rely on a well-crafted list to ensure you take only what is truly essential. Having a thoughtfully prepared list will guarantee that you don't overlook anything while packing, providing you with peace of mind. Moreover, it will help you stay within your limits, preventing overpacking and unnecessary burden. Embracing the power of lists can transform your packing experience into a smooth and stress-free endeavor.
Prepare yourself for a seamless and worry-free journey by crafting an all-inclusive packing list. Remember, leaving anything to chance can lead to unnecessary hassle. To ensure a stress-free experience, make sure to include everything you might need, from clothing and toiletries to electronics and medication. Here's the key: When your list indicates three t-shirts, stick to exactly that number. By keeping track of these essentials, you'll avoid the common pitfall of overpacking. Embrace the elegance of simplicity and organization, and you'll travel with ease and style.
So, take a moment to compose your packing list thoughtfully, ensuring you have all the essentials without any extras. This way, you'll be fully prepared for your journey, and your travels will be a breeze. Bon voyage!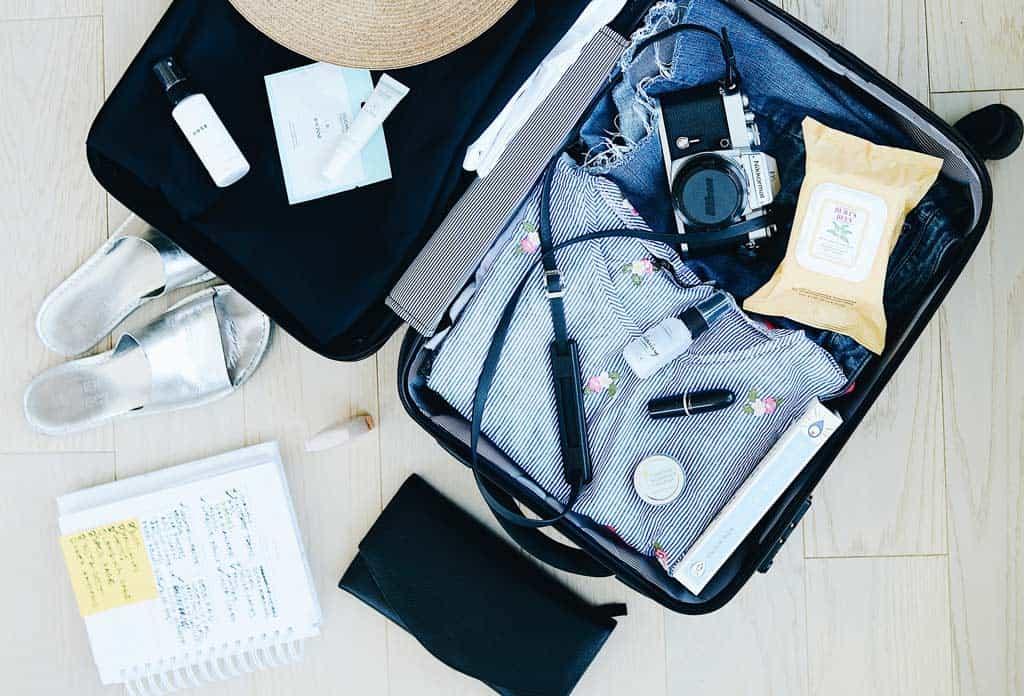 ---
Choose Multi-Purpose, Quick-Dry Clothing
Embrace the art of packing wisely and stylishly for your travels. Quality over quantity is the mantra to follow, where a select few high-quality clothing pieces reign supreme, serving multiple purposes, while steering clear of numerous cheap, single-task items. Not only does this mindful approach benefit the environment, but it also works wonders for your packing list and budget in the long haul.
Imagine a trip filled with both adventurous outdoor escapades and delightful city sightseeing. In such a scenario, opt for versatile hiking pants that effortlessly transition from rugged trails to chic day-to-day wear. Instead of lugging around a bulky winter coat, opt for a lightweight, waterproof shell. This versatile shell will protect you from inclement weather, regardless of the temperature, and allows for easy layering.
The secret to successful packing lies in selecting clothes that effortlessly complement one another. Strive for clothing pieces that can be mixed and matched with ease. Say no to that lone shirt that only pairs with one specific pair of shorts; instead, prioritize interchangeability to unlock the art of traveling light.
In today's world, clothing technology has evolved to include quick-drying materials. These innovations are a game-changer, as they enable you to pack fewer clothes and handle laundry on the go. A simple overnight hang-up is all it takes to wake up to dry clothes, ready for another day of adventures.
And here's a little secret – while traveling, nobody will bat an eye if you don the same shirt for a few consecutive days, as long as it remains fresh and clean. Confidence and comfort matter most when exploring new horizons. So, be at ease and enjoy your journey in style and simplicity.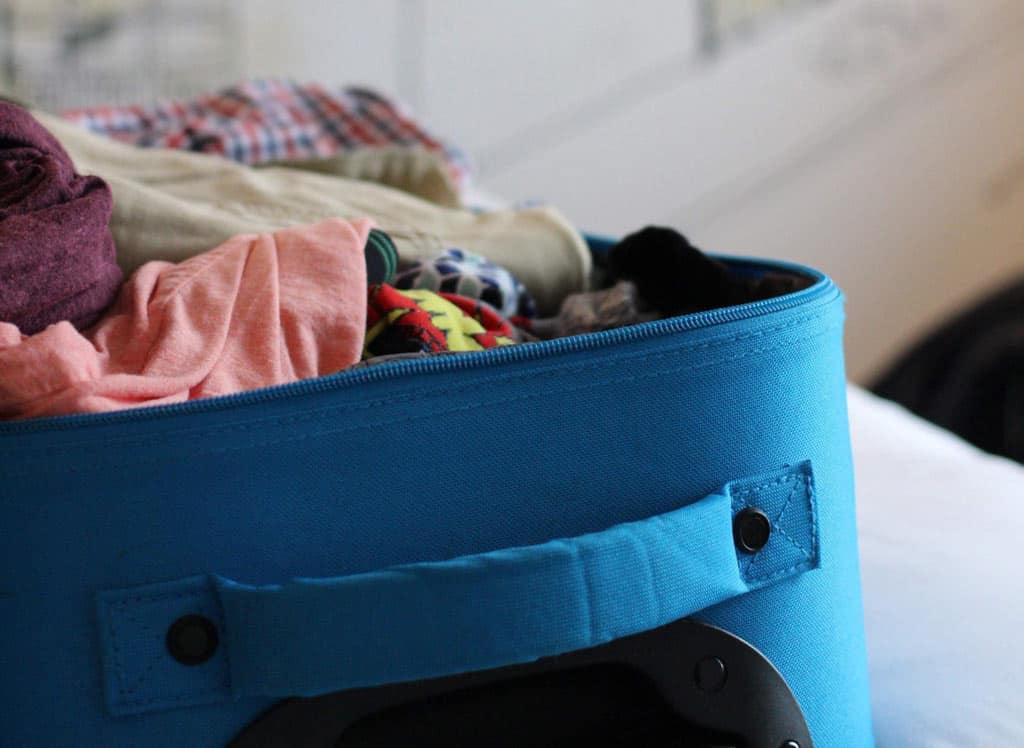 ---
Be Realistic, No "Just In Case" Packing
As you create your packing list, let's be practical and sensible. Pause and consider: do you truly require that extra fleece? Will you realistically wear that mini-skirt while exploring the town? Before you start filling your suitcase, conduct some research on your travel destination. Familiarize yourself with the locals' dressing style and, of course, the expected weather conditions. Avoid unnecessary burdens by leaving behind heavy and bulky snow jackets if the forecast indicates mild temperatures. If you're heading to a sunny beach destination, pack solely for that purpose.
It's quite tempting to glance at your wardrobe and think, "Maybe I should bring these jeans, just in case." But in case of what, exactly? Travel wisely, and remember, if a desperate need arises, you can always shop for items in the country you're visiting. Packing light not only reduces the load you carry but also helps you stay within the confines of carry-on limits with ease. Embrace simplicity and elegance in your travel preparations.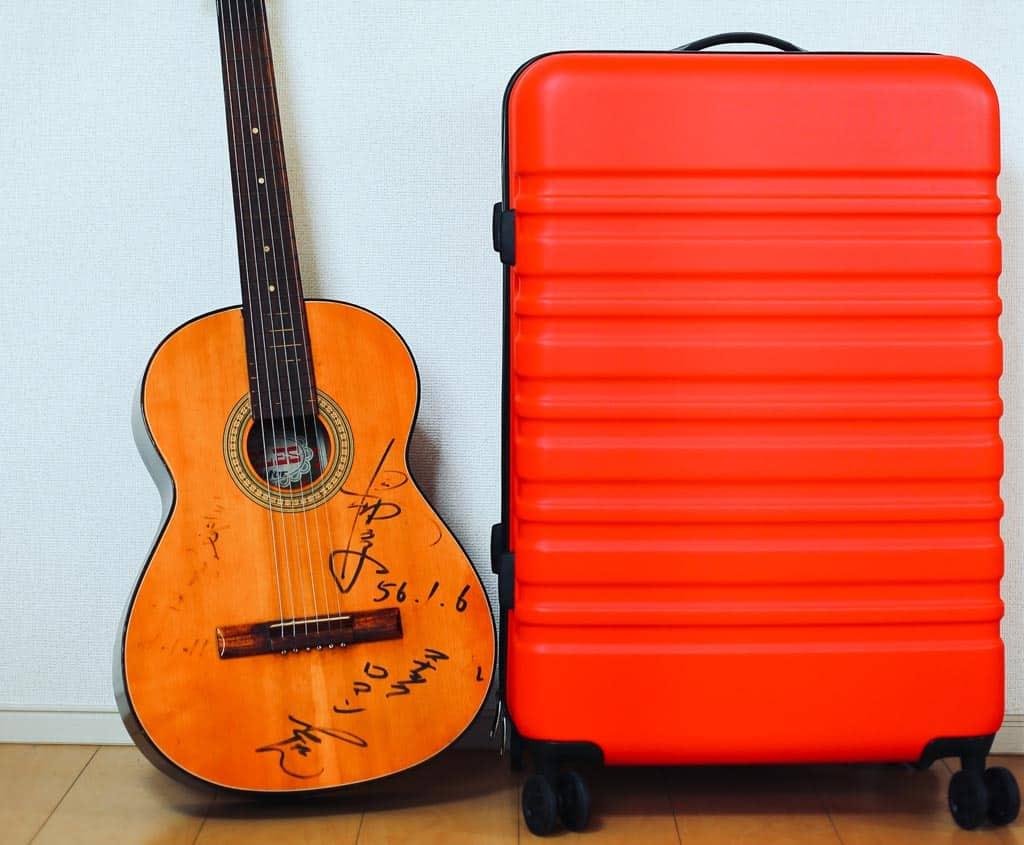 ---
Don't Take Too Many Shoes
Discovering the perfect footwear for your travels can be a delightful yet crucial task. While at home, you may have an array of shoe choices at your disposal. However, when venturing out, especially with carry-on luggage, it's wise to streamline your shoe selection for both convenience and versatility.
Opt for a single pair of shoes that seamlessly adapts to various occasions – from elegant dinners to exploring the streets or dancing the night away. Simplicity and versatility are key, eliminating the need for redundant items. Should your journey include hiking, fear not, for there exists a plethora of shoes that combine durability and waterproofing for outdoor adventures, while still exuding a fashionable charm, making them suitable even for a casual night out.
Another essential addition to your travel footwear collection is a pair of lightweight sandals. These versatile companions will accompany you through all your leisurely activities. For a clever packing tactic, wear your heaviest shoes during the flight and tuck away the other pair neatly in your carry-on. This way, you save valuable space without compromising on style or practicality.
So, embrace the art of choosing wisely, and let your feet be adorned with the perfect companions, ensuring your travels are comfortable, classy, and filled with memorable experiences. Bon voyage!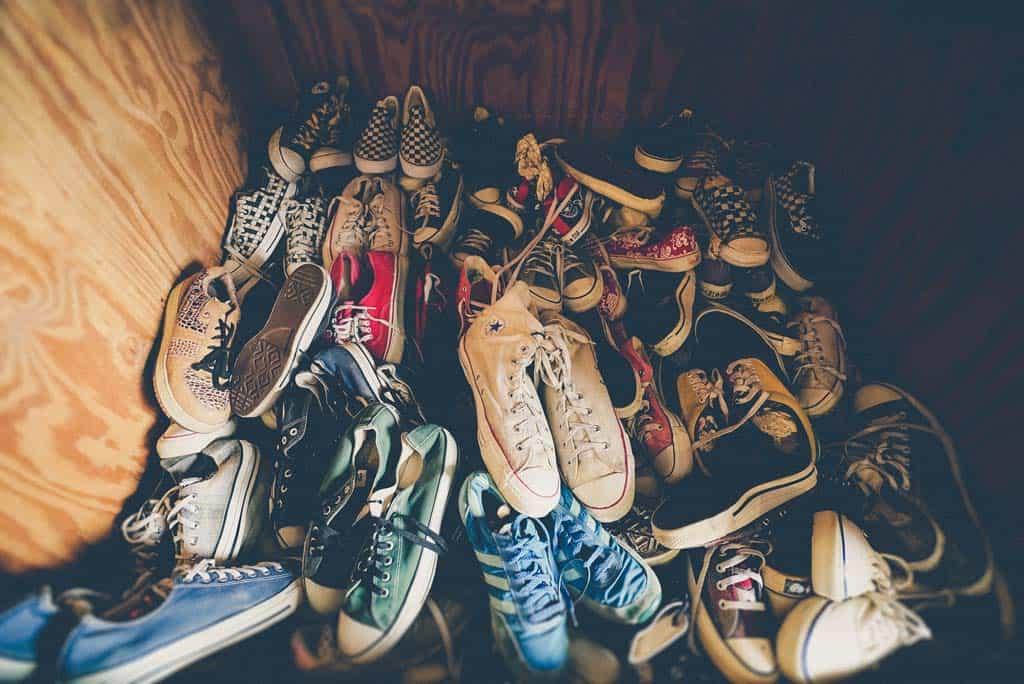 ---
Limit Your Toiletries
Let's travel smart! When it comes to packing, toiletries can be one of those things that tend to overwhelm us. Ladies, we understand the temptation to bring your entire makeup kit, but for a casual holiday, it's best to be selective. Choose your favorite mascara, lipstick, and blush to add that touch of glam if you wish, and leave behind the myriad of options you might have.
Gentlemen, here's a tip for hassle-free travel – opt for a lightweight, electric shaver that you can easily carry on board (no worries about those razors being taken away). Or, if you're feeling adventurous, embrace the rugged look for your holiday. Keep in mind that airlines have limitations on liquids over 100 ml, so it's wise to pack wisely. Bring only essential items like toothpaste and hand sanitizer in small quantities, and you can always restock once you arrive at your destination.
By adopting a minimalist approach to your toiletries, you'll have no trouble fitting everything into your carry-on.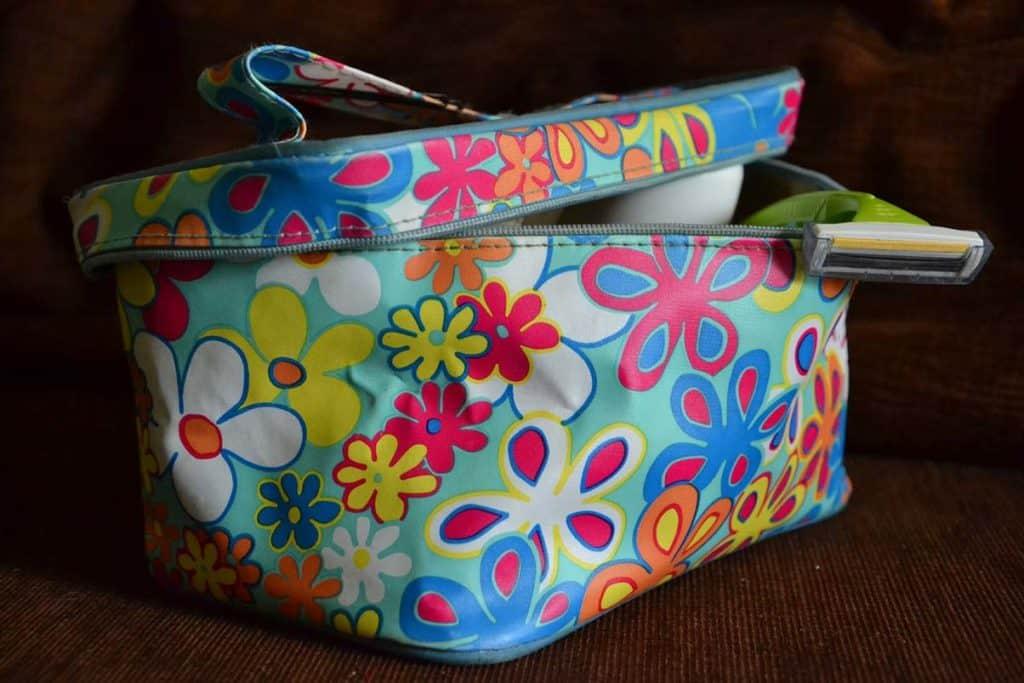 ---
Do You Really Need All Your Electronics?
Electronics can contribute significantly to the weight of your luggage, so it's essential to consider carefully what you truly need when packing for a carry-on trip.
If you don't have any work-related tasks or extensive photo and video editing to do while traveling, it might be wise to leave your bulky laptop at home and opt for a more convenient option. Nowadays, mobile phones have become incredibly powerful and versatile, capable of fulfilling almost all your travel needs. From sending and receiving emails to making hotel bookings and sharing pictures on Instagram, your mobile phone can handle it all.
Besides its standard functions, your phone can also serve as an entertainment hub, storing movies and e-books, making a separate Kindle or media device redundant. While capturing memories is a crucial part of any trip, you might not need to carry an extensive camera setup. We understand the desire to take the best holiday snaps, but being selective can lighten your load. For instance, skip packing a tripod unless you're absolutely certain you'll use it frequently. Likewise, if you plan to focus on landscape photography during your journey, leaving behind the portrait lens could be a smart choice.
In fact, you can embrace a minimalist approach and rely solely on your mobile phone for all your travel photography. The latest smartphone cameras are remarkably capable and can produce stunning images, freeing you from the burden of carrying extra camera gear.
By carefully considering your electronics and paring down your equipment, you'll not only lighten your luggage but also enhance your travel experience by embracing simplicity and convenience.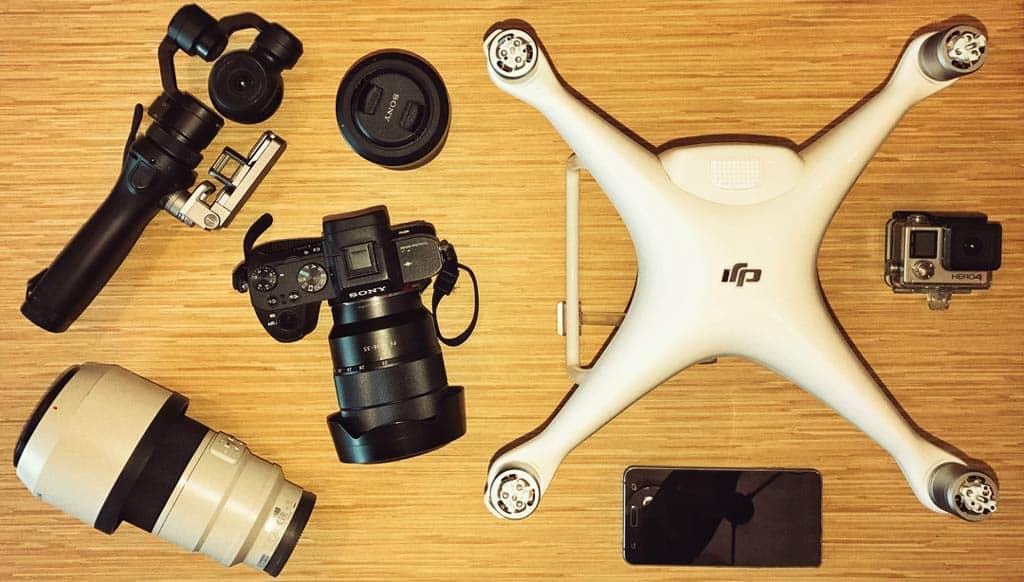 ---
Use Packing Cells
Discover the magic of packing cells - the ultimate travel packing accessory that promises to elevate your journey to a whole new level! Even if you're not solely aiming for a carry-on adventure, these ingenious items are worth every penny. Picture this: all your travel essentials perfectly organized and neatly separated within these sleek packing cells. No more frantic digging in your bag to locate that elusive pair of socks or fumbling through a cluttered mess – just reach for the designated packing cell and find your underwear effortlessly!
For carry-on aficionados, packing cells become an invaluable asset. With their smart design, you can expertly pack each cell, ensuring everything fits snugly in place. Pair this with the right bag, and behold - a fully compartmentalized interior that exudes tidiness and practicality.
Now, imagine the convenience at airport security checks. No more pulling out each individual piece of clothing or electronics like a perplexing jigsaw puzzle. Packing cells make it a breeze to showcase your belongings, leaving you stress-free and composed during the inspection.
Travel smarter and invest in these incredible packing cells - your trusty companions that offer elegance and ease, turning your packing woes into a thing of the past. Embrace the joy of organized travel, and let these ingenious accessories be your passport to seamless exploration.
---
Wear Your Bulky Items On The Plane
The final key to master the art of packing for carry-on only is to cleverly utilize your big and heavy items by wearing them during your airport journey. You see, certain airlines have gained quite a reputation for being stringent about weight limits. They may charge you even for the slightest excess weight, which is why a little pre-planning can save you both money and hassle. Before you approach the check-in counter and place your bag on the scale, simply put on the items that might tip the balance.
Think of your shoes, a pair of pants, a cozy heavy jumper, or even a handy battery pack tucked into your pocket. Donning these larger pieces of clothing will lighten the load in your carry-on and ensure you meet the airline's requirements. Once you've passed through security, you can gracefully repack these items back into your bag, with a sense of satisfaction knowing that you've outsmarted the weight restrictions. This nifty trick allows you to comply with airline rules while maximizing the space and weight capacity of your carry-on luggage.
So, remember to dress wisely, carry-on savvy travelers! By following this tip, you'll breeze through check-in and security, all the while exuding elegance and sophistication during your airport experience.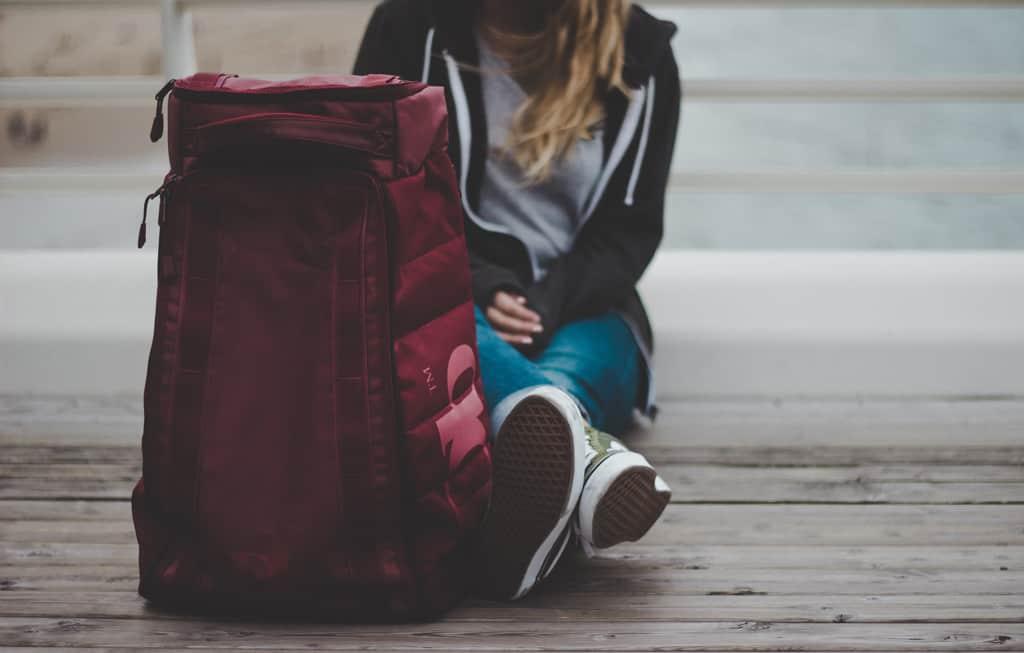 ---
Wrapping Up
Mastering the art of packing for a carry-on not only saves you hard-earned money on those pesky checked baggage fees but also grants you the freedom to move swiftly and embrace the liberating essence of minimalist travel.
These 9 tips will aid you in making the most prudent packing choices for your upcoming escapade. Remember, it's always wiser to lean towards under-packing, leaving room for potential purchases at your destination. Nevertheless, this approach ensures you travel with a light heart, unburdened and ready to embark on your next adventure with effortless ease.