Thematic museums captivate my interest, and upon discovering the Sulabh Toilet Museum in Delhi through TIME magazine, I immediately added it to my must-visit list for my next trip to Delhi. This extraordinary museum, recognized as the third most peculiar museum worldwide, intrigued me enough to warrant a visit.
---
1.Visiting Delhi's Toilet Museum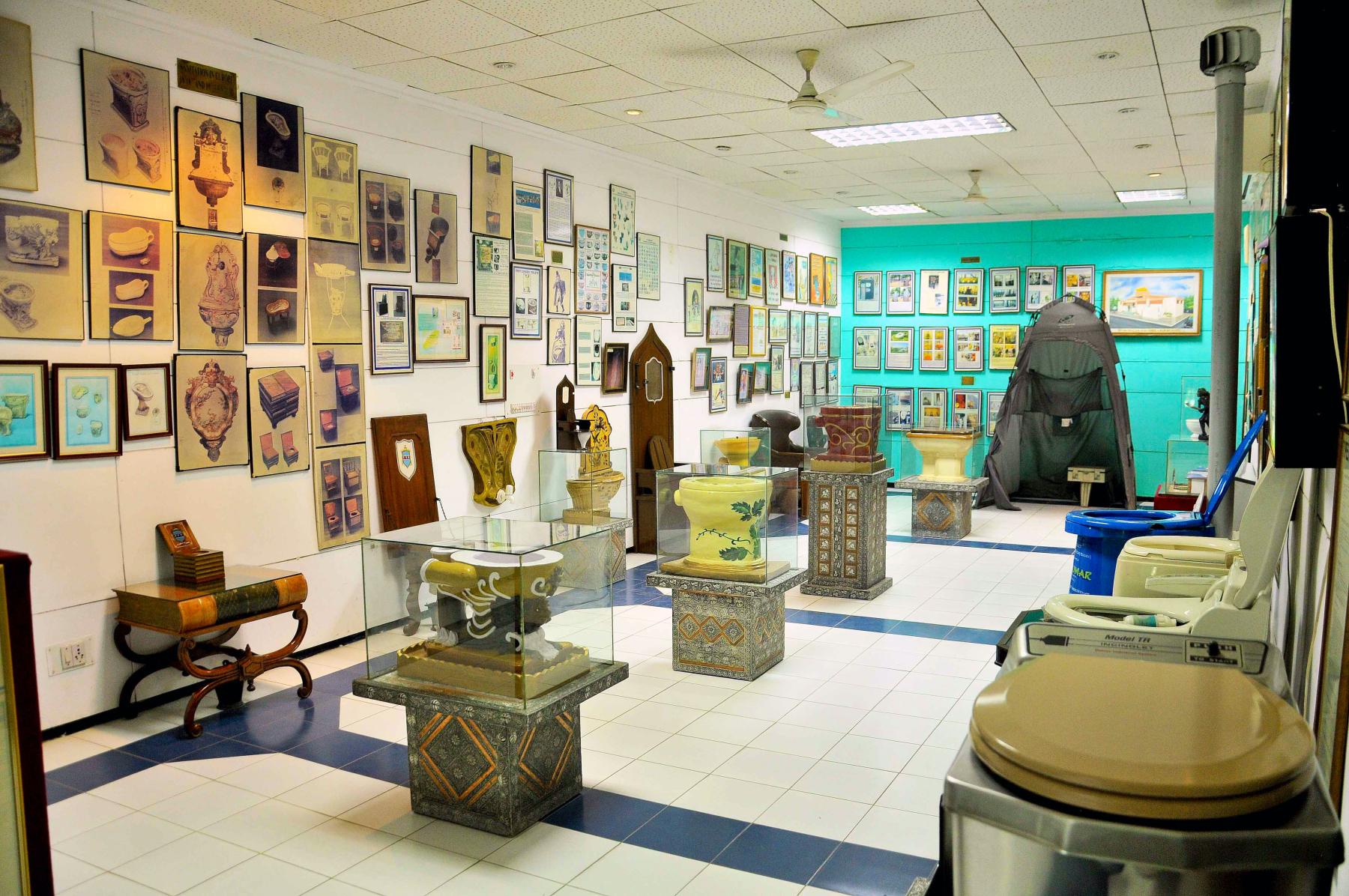 After spending eight days backpacking in Himachal Pradesh, I found myself with half a day to spare in Delhi before catching my flight back home. And there I was!

It's remarkable that the Sulabh Toilet Museum in Delhi has received recognition in TIME magazine, yet it remains relatively unknown among locals. However, I don't hold the locals responsible for this lack of awareness. The museum is situated in Dwarka, a distant part of the city, making it challenging to locate. In fact, one must search for the Sulabh office rather than the museum itself.
---
2.This museum is not 'shitty'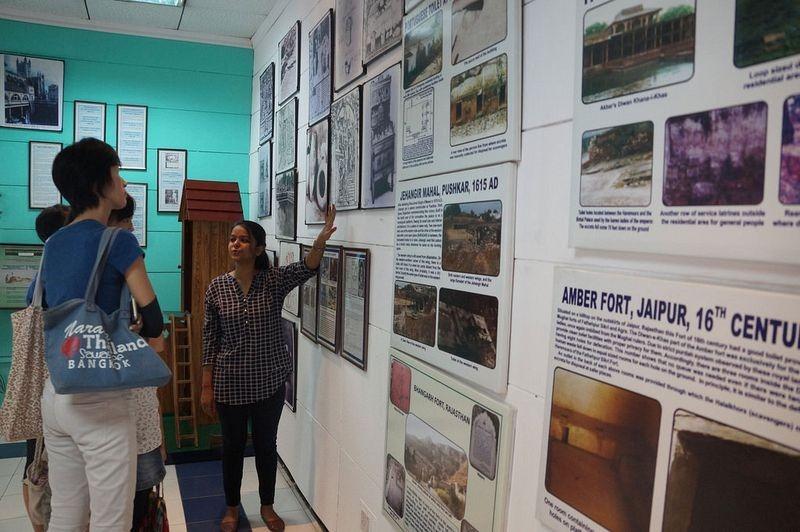 Unusual museums attract limited interest, as they are typically managed by passionate individuals driven by a mission that goes beyond financial gains. One such example is the Sulabh International, an non-profit endeavor established by Bindheshwar Pathak. Pathak is an innovative thinker who has developed affordable toilets with the aim of offering sanitation facilities throughout India. The center, which accepts toilet orders, showcases numerous innovative and cost-effective toilet models in its museum for visitors to explore.
The office contains a small room where the museum is located. A knowledgeable staff member will serve as a guide, providing a brief 10-minute overview of India's 4500-year-old history of toilets. Afterward, you are free to independently explore the museum.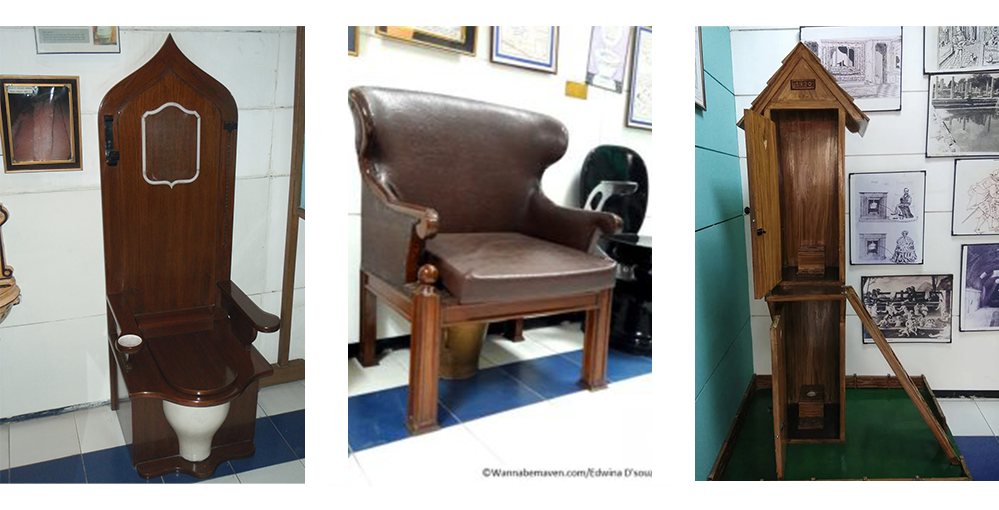 In a laboratory, experiments are conducted utilizing eco-friendly materials to produce innovative designs such as a solar toilet and an electric toilet. Adjacent to this area, there is a collection of replicas, each with its own intriguing narrative. Among them is a replica from the 1920s, where the upper level of the toilet was designated for management while the lower level was used by employees. Additionally, there is a toilet designed in the shape of a bookcase, created by a French individual as a playful jab at English literature. Other peculiar replicas include a table-top toilet, a wax toilet, and a sofa that can also function as a toilet. However, the most remarkable one is the 'Rumble Throne' of the French Monarch. According to legend, King Louis XIV of France would hold audiences while seated on this toilet, concealed within a throne, so as to make the most efficient use of his time.
In addition, I discovered that John Harrington is credited with inventing the flush toilet, although Leonardo Da Vinci had developed a prototype earlier, but ultimately abandoned it. Unfortunately, Harrington's career came to an end due to the ridicule he faced from his colleagues regarding this seemingly strange contraption.
---
3.India's history of toilets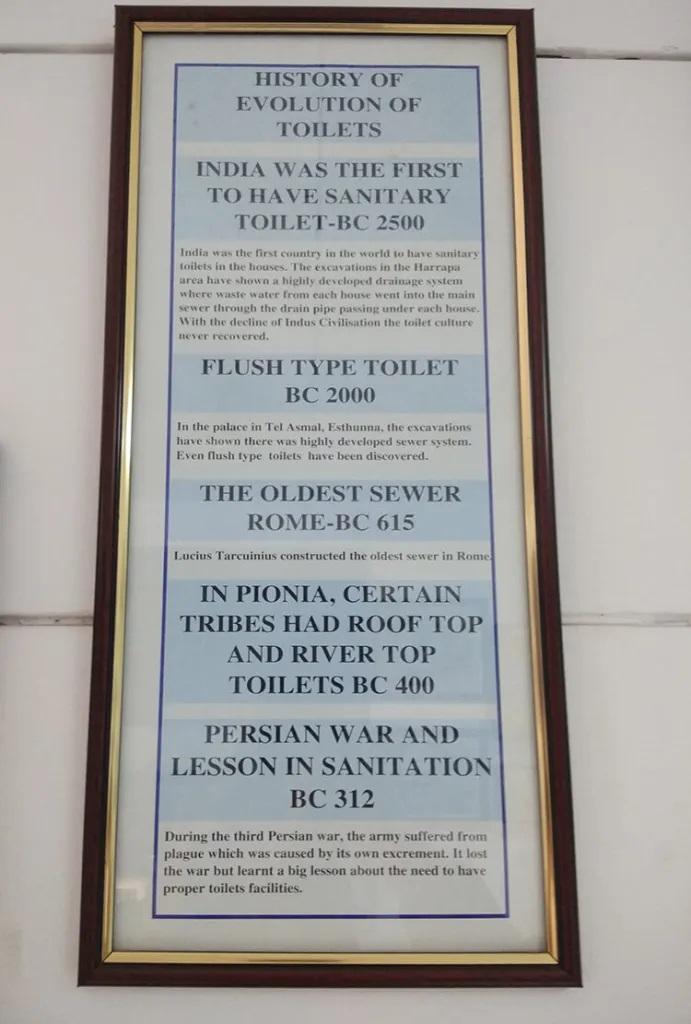 It may come as a surprise to learn that toilet manners are documented in the Manusmriti Vishnupuran (the Aryan guidebook on toilet practices) from ancient India around 1500 BC. The text outlines guidelines for maintaining cleanliness, such as specifying that urination should be carried out at a distance of 10 hand spans away from water sources, while defecation should be done at a distance of 100 hand spans.
In 2500 BC, the Indus Valley Civilisation revolutionized sanitation practices by introducing a culture centered around toilets. Extensive excavations in the Harrappa region revealed the existence of a sophisticated drainage system. Dholavira, located near Kutch, emerged as a notable archaeological site of the Indus civilisation, renowned for its advanced sanitation infrastructure. This included water reservoirs, underground drains, wells, bathrooms, and terracotta pipes, showcasing their exceptional conservation methods.
Our Harrapa drainage systems have left a lasting impression on town planners worldwide, who now utilize them as a model for constructing their city's drainage facilities. Unfortunately, India's toilet culture never fully rebounded after the decline of the Indus Valley Civilization, and we continue to suffer the consequences even today.
---
4.Travel Guide: Sulabh Toilet Museum Delhi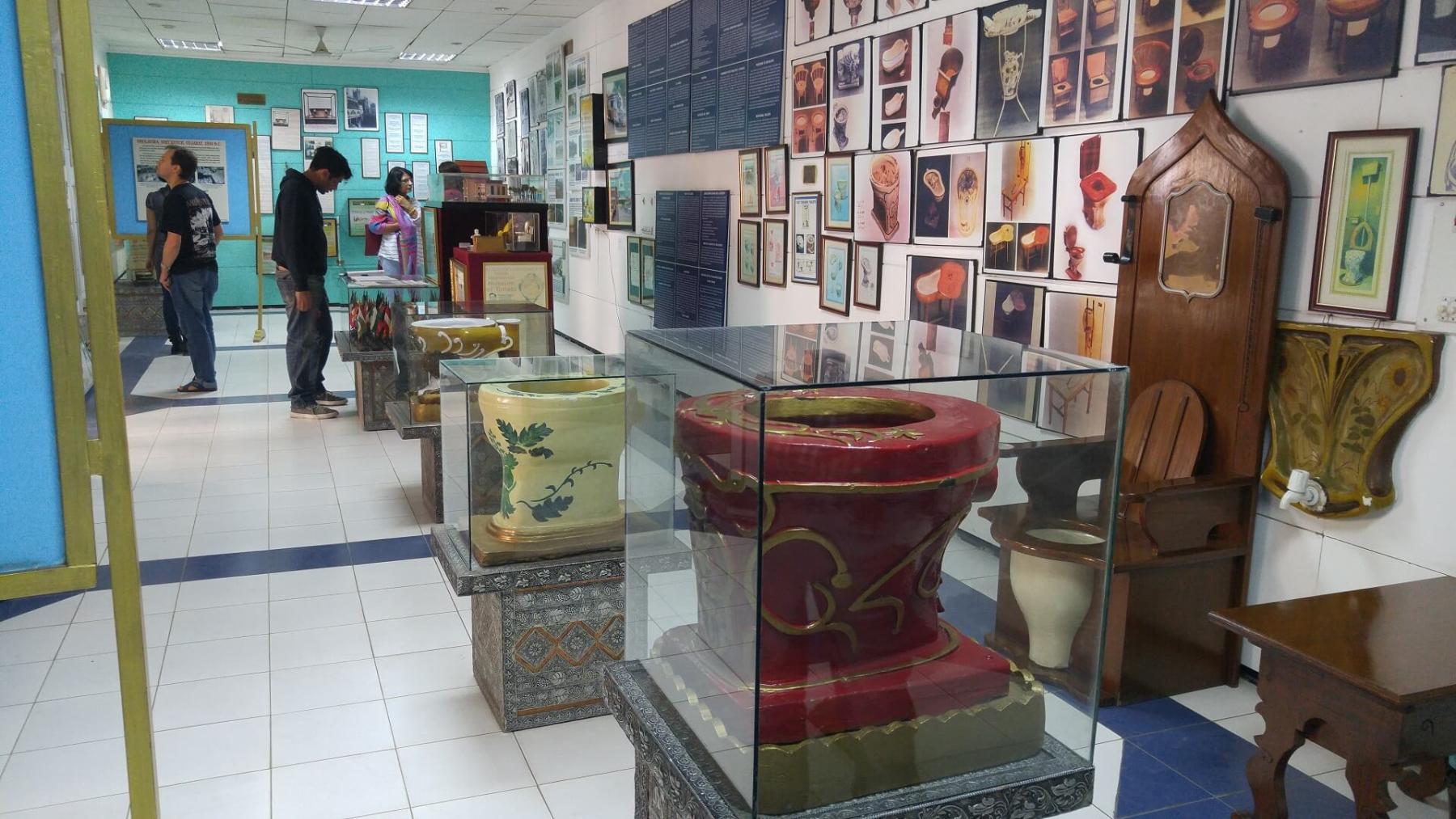 The Sulabh Toilet Museum operates from 9am to 6pm every day, except on public holidays.
Admission to the Sulabh Toilet Museum is free, and the guide service is provided at no additional cost.
Inside the Sulabh Toilet Museum, photography is permitted.
The Sulabh Toilet Museum, situated just a 25-minute drive from Delhi airport, can be found in Delhi. If you're looking for a convenient place to stay in the vicinity, Four Points by Sheraton is an excellent choice, being in close proximity to the airport.
In conclusion, the Sulabh International Toilet Museum is a fascinating testament to the significance of toilets in human history and the ongoing efforts to improve sanitation in India. It is an unusual museum that offers a unique perspective on an essential aspect of our daily lives.