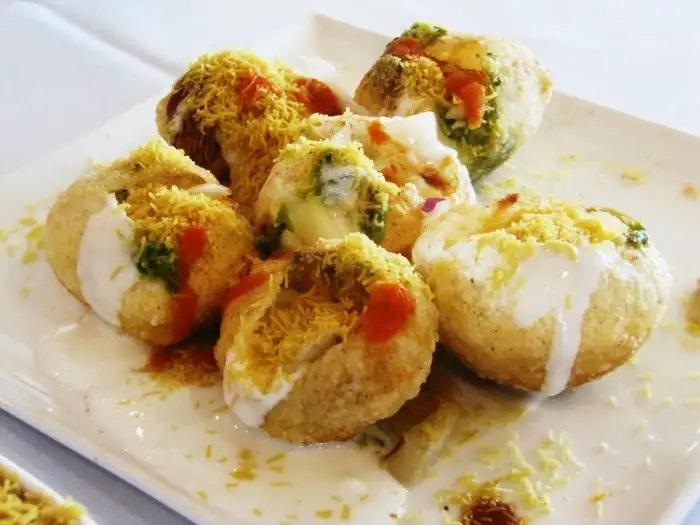 Are you someone who loves trying new foods when you travel?
Traveling in India is a wonderful experience because of its vast size and diverse culture. One of the highlights of traveling there is the incredible variety of delicious dishes you can enjoy. Each state has its own unique cooking style, passed down through generations and influenced by the Mughals, Britishers, Persians, French, and Portuguese. Everywhere you go, you'll encounter different local foods that reflect the region's culture and flavors. Since food is such an important part of the travel experience, make sure to explore the local street food for an amazing culinary adventure.
Indian Snacks You Must Try
1. Kahwa Chai – Kashmir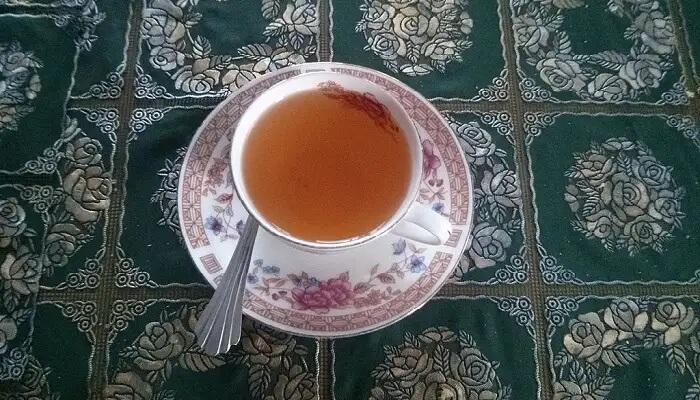 This delicious treat is packed with lots of spices to keep you cozy, especially during freezing weather. We add saffron threads, cinnamon bark, cardamom pods, and sometimes Kashmiri roses to the boiling green tea leaves to give it a refreshing smell and flavor. We serve it with honey and crushed nuts, and it's something you definitely shouldn't miss when you visit Kashmir.
Where: Available in the streets of Kashmir
Price: INR 20 – 100
---
2. Kullu Trout – Himachal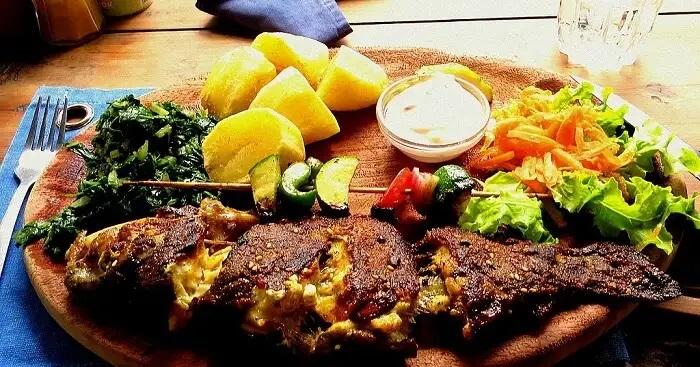 Non-vegetarian food is a very important part of Himachali cuisine. In Himachal Pradesh, there is a dish made from trout, a type of fish found in Kullu. This Himachali dish is cooked by smearing it with various Indian spices, pan-frying it, and serving it on a bed of hot steamed rice. It's a delicious dish that will make your taste buds very happy.
Where to eat: Highway On My Plate River Banks
Price: INR 100 – 500
---
3. Chaat – Delhi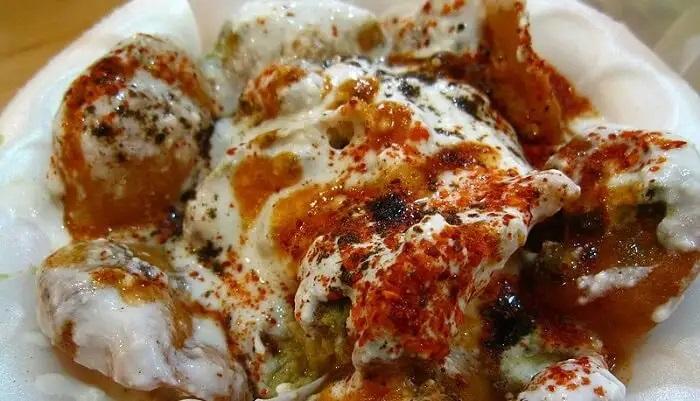 Whether it's the mouthwatering Gol-Gappes or the crunchy Tikkis, the bhallas drenched in yogurt or the Papdi chat, Delhi is famous for its street food and Chat! Indulge your taste buds in these delicious and spicy snacks that will tempt you.
Where to eat: BTW, Janakpuri
Price: INR 30 – 200
---
4. Kachori – Rajasthan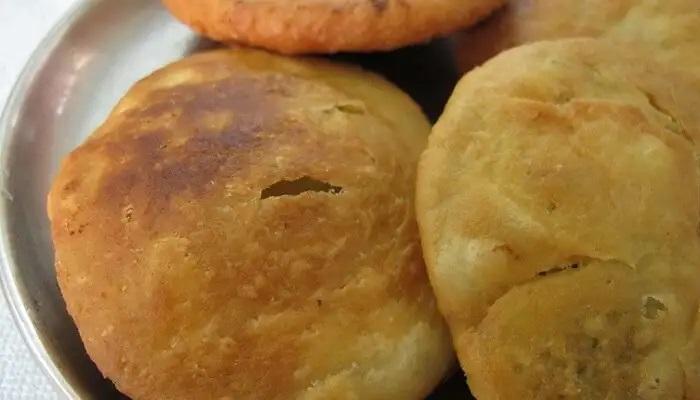 Experience the delight of sampling approximately 52 different types of Kachoris, a popular dish hailing from the desert region of Rajasthan, India. These flattened cutlets are bursting with flavorsome fillings such as spices, onions, peas, lentils, and an array of other delicious ingredients. You can enjoy them alongside tangy tamarind or refreshing mint chutney, or occasionally with a side of Aloo sabzi. This mouthwatering delicacy is a must-try experience that should be savored at least once in your lifetime.
Where to eat: Rawat's in Jaipur
Price: INR 20 – 100
---
5. Petha – Agra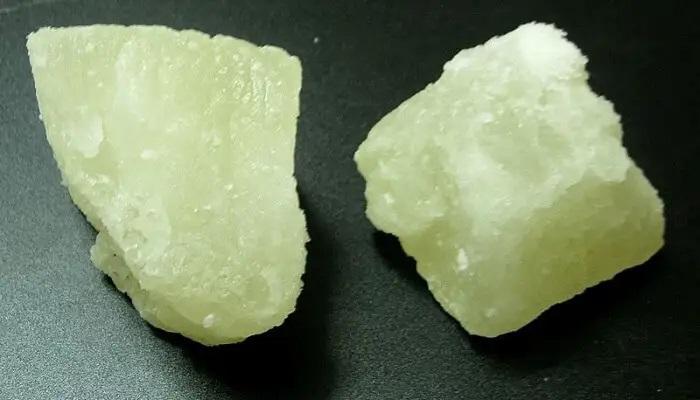 The Agra petha is known all around the world for its deliciousness. It's a type of candy that's made from ash gourd or white pumpkin. The candy is usually shaped like a rectangle or cylinder and has a soft, see-through texture. There are different flavors to choose from, such as Grape Petha, Chocolate Petha, Orange Petha, and many more. If you ever visit Agra, make sure you don't miss out on trying this amazing treat!
Where to eat: Panchhi Petha Store, Near Hari Parvat Crossing
Price: INR 20 – 100
---
6. Kebabs – Lucknow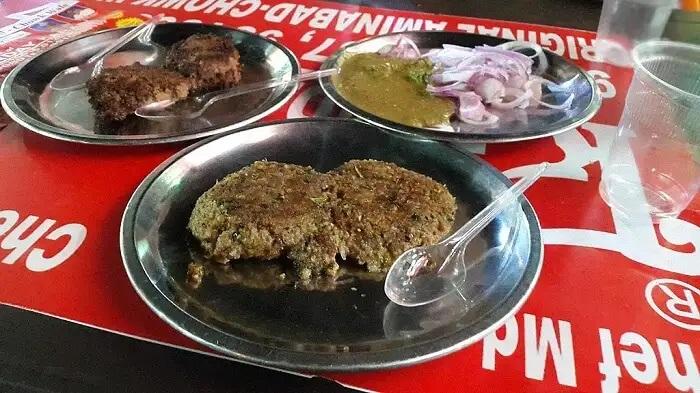 These delicious Kebabs, originating from the city of Nawabs, are definitely worth a try. They are soaked in flavorful spices, and have a crispy outer layer with a tender inside. There are different types available, such as Galouti Kebabs and Tangdi Kebabs. When you order them, they usually come with hot dipping sauces or mint chutney. Don't forget to savor these delightful treats on your next visit to Lucknow.
Where to eat: Tunde Ke Kebab, Aminabad or Dastarkhwan, Hazratganj
Price: INR 100 – 1,000
---
7. Litti Chokha – Bihar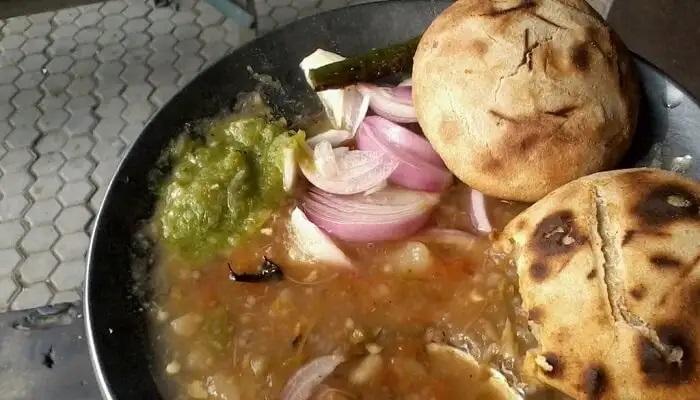 This yummy dish from Bihar called Litti consists of tandoor-baked sattu balls served with Aloo & Baigan bharta (potato and eggplant side dishes) and curd. It may look similar to Rajasthan's dal-batti, but it tastes and is prepared completely differently. If you find yourself wandering the streets of Bihar, don't miss the chance to give it a try!
Where to eat: Available all across the streets of Patna
Price: INR 50 – 200
---
8. Ghugni Chat – Bengal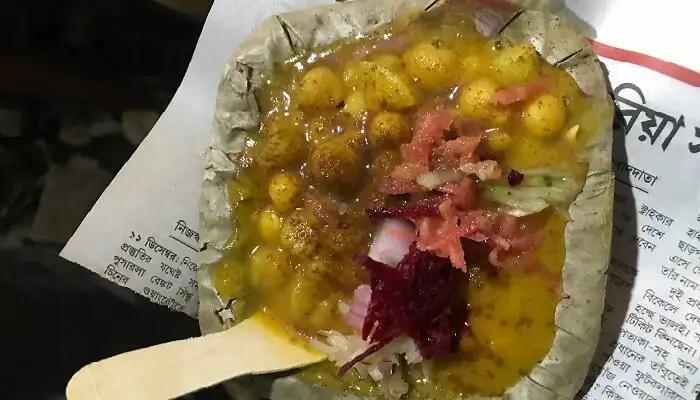 This tasty street food from Bengal is a fantastic snack for your evening cravings. It's made with boiled yellow or white peas, stuffed with tomatoes, peas, onions, and spicy green chillis, all seasoned with tangy lemon juice. It's so irresistible that you won't be able to say no to it!
Where to eat: Available in every street & every corner of the Kolkata
Price: INR 20 – 100
---
9. Momos – Sikkim & Darjeeling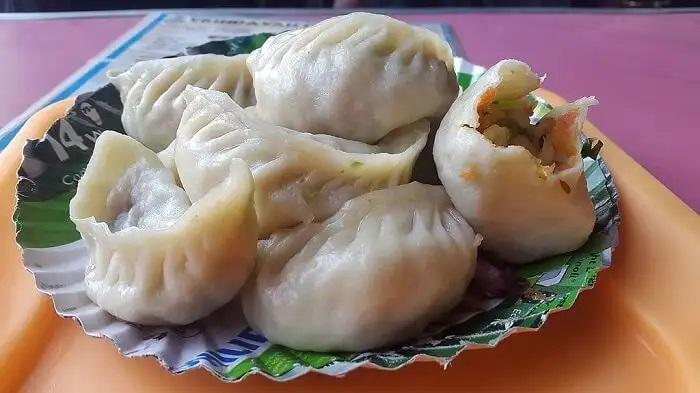 Momos are a yummy snack that people think came from Tibet and Nepal. They are made a lot in the northeastern states. You can fill them with meat, pork, beef, or cabbage. You can find momos easily, and they come with a spicy red sauce made of chili, garlic, and tomato.
Where to eat: MG Road Gangtok
Price: INR 20 – 200
---
10. Kutchi Dabeli – Gujarat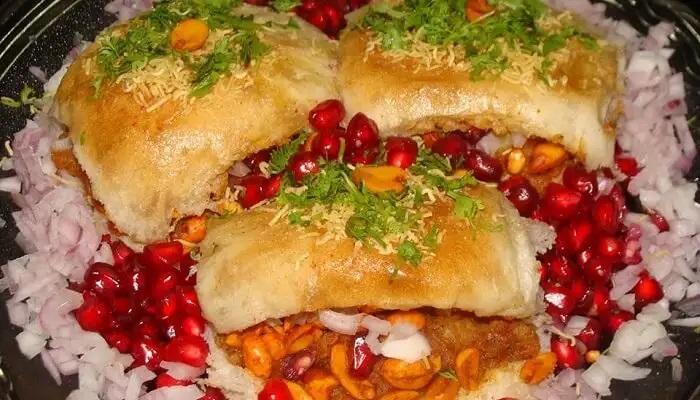 Kutchi Dabeli, also known as Dabeli, is a tasty Gujarati snack similar to vada pav. It consists of crispy buns fried in melted butter, filled with a potato cutlet, and topped with fried peanuts, pomegranate seeds, sev (a crispy snack), and flavorful spicy and tangy sauces. This delightful snack from Gujarat is a perfect combination of savory flavors and textures.
Where to eat: Karnavati Dabeli Centre
Price: INR 20 – 500
---
11. Poha Jalebi – Indore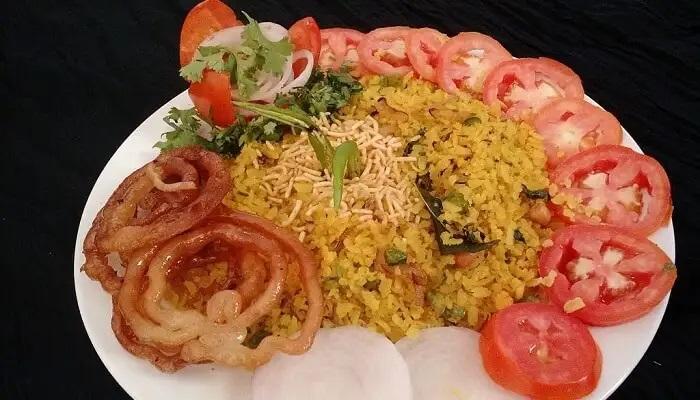 Indore is famous for its delicious chats and diverse range of flavors. But the highlight of the city is its morning breakfast. One popular dish is called 'Poha,' which is flattened rice cooked with onions, chillies, and a mix of spices like salt, turmeric, and a hint of lime juice. It's a perfect snack that you should definitely try when you visit Indore. People usually enjoy it with a cup of tea and some hot and crispy jalebis. So, don't forget to indulge in this delightful experience on your next trip to Indore!
Where to eat: Available at majority of street food joints
Price: INR 50 – 200
---
12. Chorizo Pao – Goa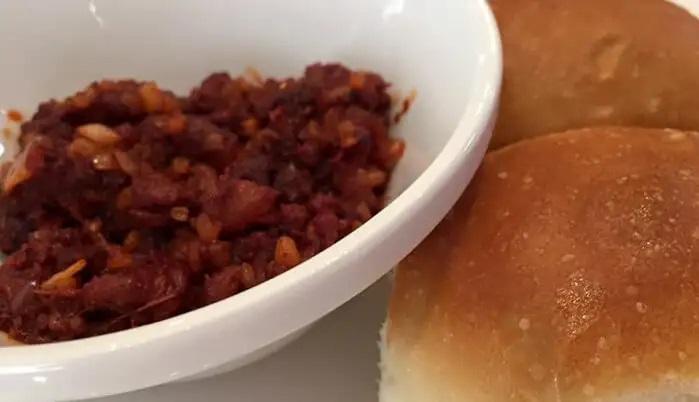 Experience the delightful Spanish-Portuguese treat that consists of a warm bun filled with pork sausage and served with flavorful seasonings. Alternatively, you can sample the chorizo, a minced pork sausage mixed with onions, tomatoes, potatoes, and green chilies, cooked into a thick sauce to be enjoyed with warm rolls or buns. Don't miss out on this delicious snack that is definitely worth a taste!
Where to eat: Valanka Fast Food Benaulim
Price: INR 50 – 200
---
13. Akki Roti – Karnataka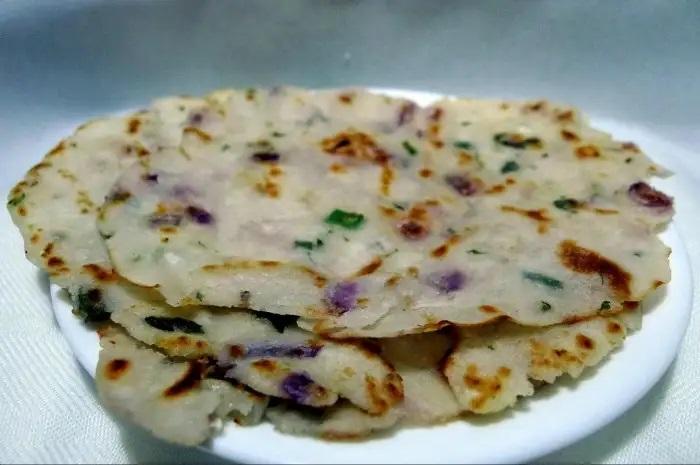 This tasty dish from Karnataka is made with rice flour and topped with onions, tomatoes, carrots, and green chilies. It's usually served with either coconut or tomato chutney.
Where to eat: Rotti Mane, Sri Saipalace
Price: INR 30 – 100
---
14. Hyderabadi Dum Biryani – Hyderabad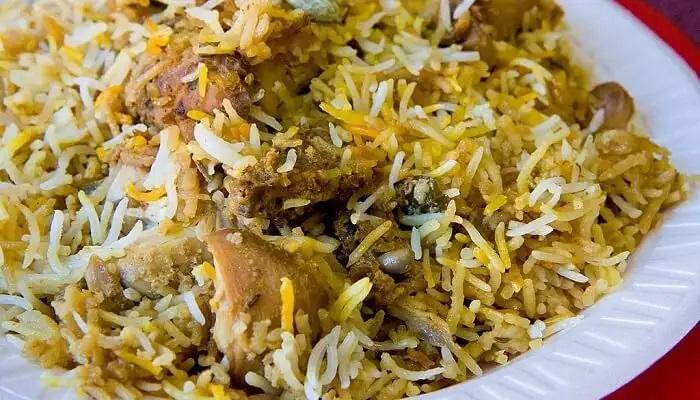 This delicious biryani dish comes from the kitchens of south India, combining the flavors of Mughali and Telugu Cuisine. It's a must-try for all food lovers! The biryani is made with tenderly marinated meat or goat, cooked with amazing spices. The pot is sealed with dough and cooked over coals to perfection. It's so tempting that the authentic dum biryani will amaze your senses and taste buds!
Where to eat: Paradise Biryani House, Secunderabad, Hyderabad
Price: INR 100 – 300
---
15. Vindaloo – Goa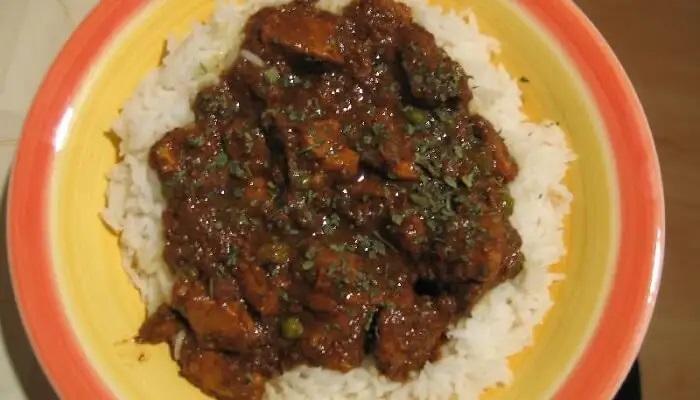 Vindaloo is inspired by the Portuguese dish – Carne De Vinha D' Alhos, a meat dish prepared in wine and garlic. Vindaloo can be prepared from beef, chicken, prok, prawns and is available in vegetarian varieties as well.
Where to eat: Viva Panjim, Mum's Kitchen
Price: INR 100 – 500
---
16. Thattu Dosa – Kerala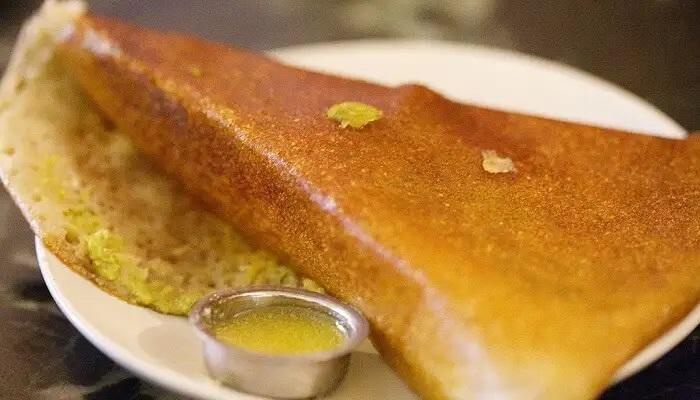 The hot and thick dosas, served in a circular shape, are a delightful variation from the usual dosas, vadas, and idlis. They come with spicy chutney and Sambar, adding a tasty twist to your meal.
Where to eat: Pai Brothers Fast Food, Eranakulam
Price: INR 50 – 200
---
17. Kottu Parotta – Chennai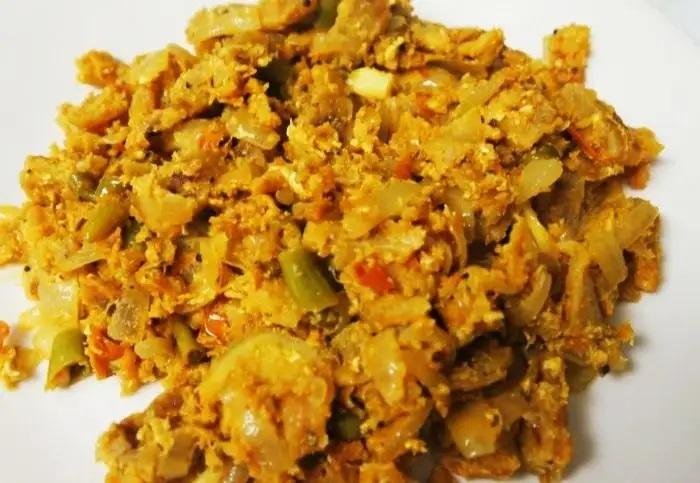 Inspired by Sri Lanka's delicious cuisine, Kottu Parotta is a dish that starts with flattened bread. It's then chopped up and mixed with different veggies, eggs, and sometimes chicken or mutton. The ingredients are finely minced using special South Indian steel tumblers. The dish is served on a banana leaf and generously topped with fresh coriander for added flavor.
Where to eat: La Plage, Goa
Price: INR 50 – 400
---
18. Kalari Kulcha – Jammu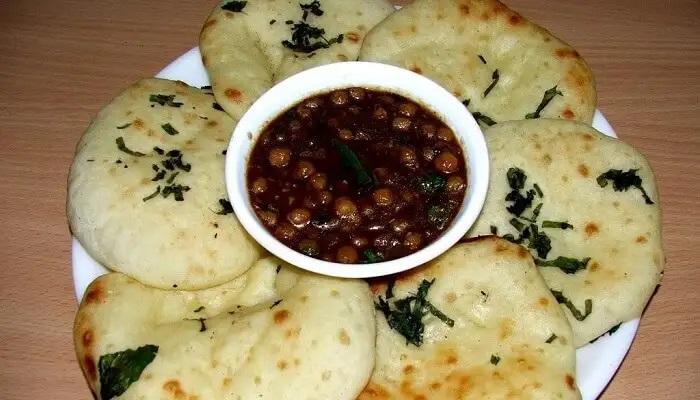 The renowned street food of Jammu, known as the 'King of Jammu street food,' is called 'Kalari Kulcha.' It is made with a delicious filling of a special kind of aged cheese called Kalari or Maish Krej, which is exclusively found in Jammu & Kashmir. When it comes to taste, Kalari can easily outshine mozzarella cheese by a significant margin!
Where to eat: Singh Restaurant, Military Hospital Crossing, Udhampur, Jammu Srinagar Highway
Price: INR 20 – 100
---
19. 'Hello to the Queen' – Rishikesh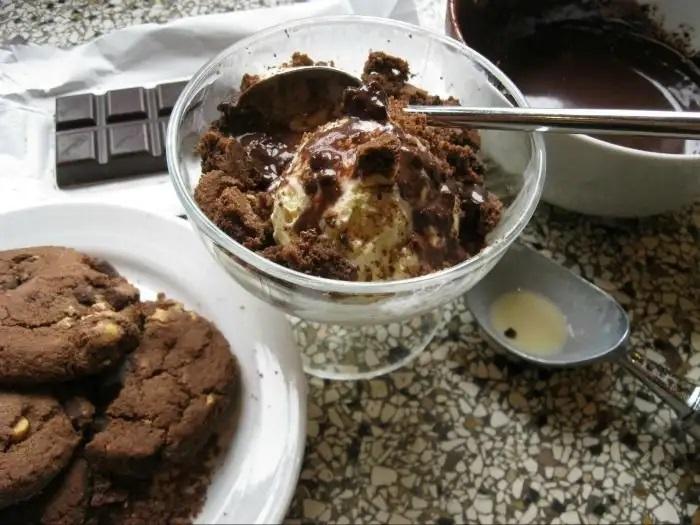 Everyone loves ice cream, right? Well, this dessert is absolutely delicious! It's made with caramelized bananas, crushed cookies, plenty of chocolate sauce, and a mix of cake and coconut flavors. I bet you're already starting to drool!
Where to eat: Freedom Café, Rishikesh
Price: INR 50 – 500
---
20. Chocolate Toast – Pune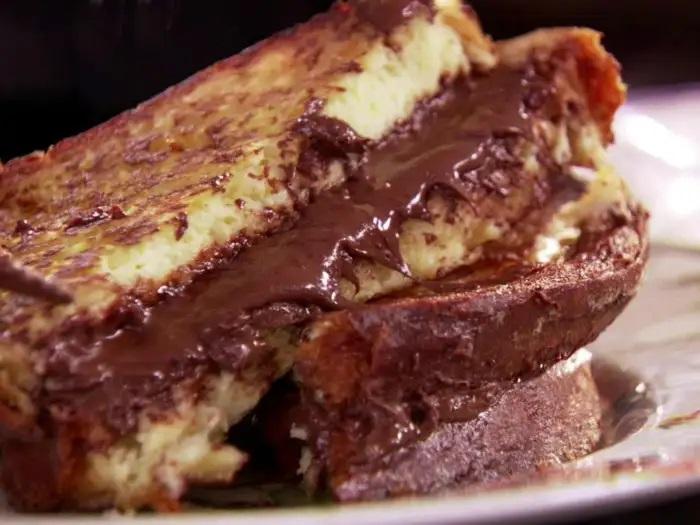 Sandwiches and toasts are popular all over India, but this delicious chocolate toast takes happiness to a whole new level. This incredibly tasty treat should be a must-try for anyone who loves food and chocolate!
Where to eat: Flavours' Outlets – Viman Nagar, F.C. Road, Market yard
Price: INR 120 – 600
---
21. Appam and Stew – Kerala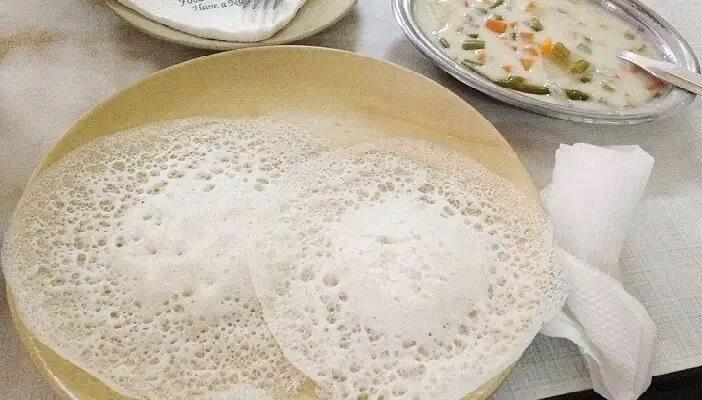 Have you ever tasted vegetable stew? Well, let me introduce you to a mouthwatering variation that is infused with the unique flavors of Kerala. This delightful stew is rich and creamy, thanks to the addition of coconut milk, and it's packed with a variety of vegetables like carrots, potatoes, and green peas. It's typically served with a type of bread called appam, and let me tell you, it's absolutely delicious!
Where to eat: Steampot restaurant in Trivandrum
Price: INR 50 – 500
---
22. Thukpa – Darjeeling/ Siliguri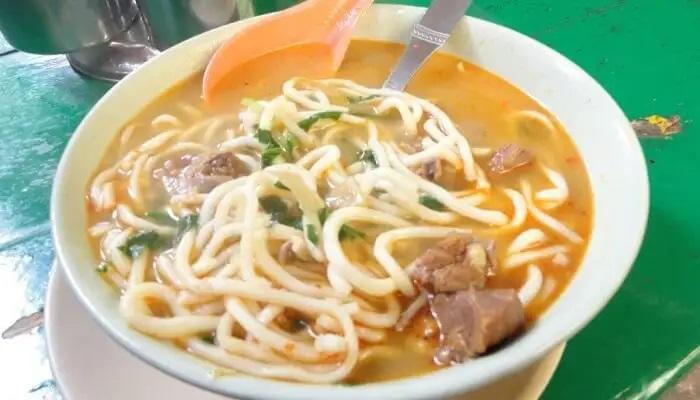 Thukpa, a traditional Tibetan dish, is a delightful soup filled with wholesome ingredients like whole wheat spaghetti, vegetables, meat, eggs, and an abundance of flavors.
Where to eat: Kunga and Dekevas on Gandhi Road
Price: INR 50 – 1,000
---
23. Tibetan Tea – Darjeeling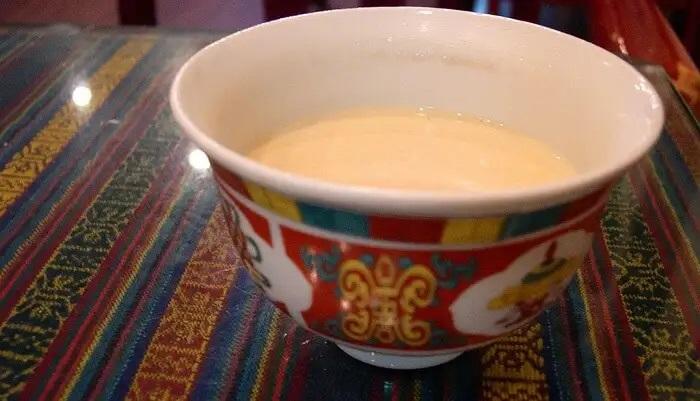 If you love tea, you definitely need to give this salted tea a try! It's a special kind of tea made with tea bags and mixed with butter to create a one-of-a-kind flavor. It's a must-try for all tea enthusiasts!
Where to eat: Kunga on Gandhi Road and Sonam's Kitchen on Zakir Hussain Road.
Price: INR 20 – 100
---
24. Chocolate Pizza – Ahmedabad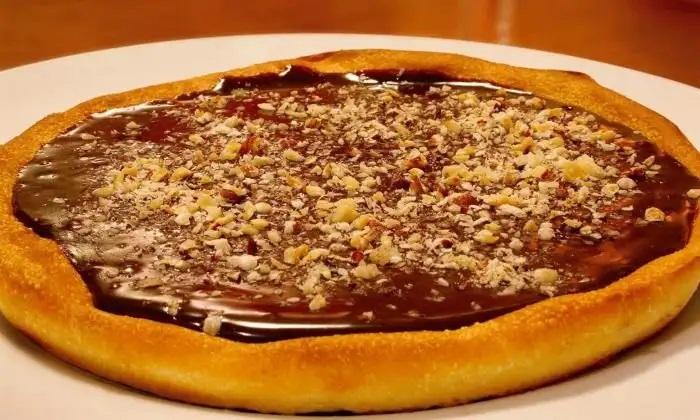 Are you a big fan of chocolates? If so, you should definitely try something unique in Ahmedabad: Chocolate Pizza! This delicious gourmet pizza is topped with Nutella, caramelized nuts, and chocolate fudge sauce. It's an absolute must-try treat that will make your taste buds dance with joy! So, next time you're in Ahmedabad, don't miss the opportunity to indulge in this extraordinary dessert on the streets
Where to eat: Manik Chowk Evening Market, Ahmedabad
Price: INR 200- 1,200
---
25. Jaanr/ Chaang – Sikkim & Tongba – Darjeeling [Local Beer]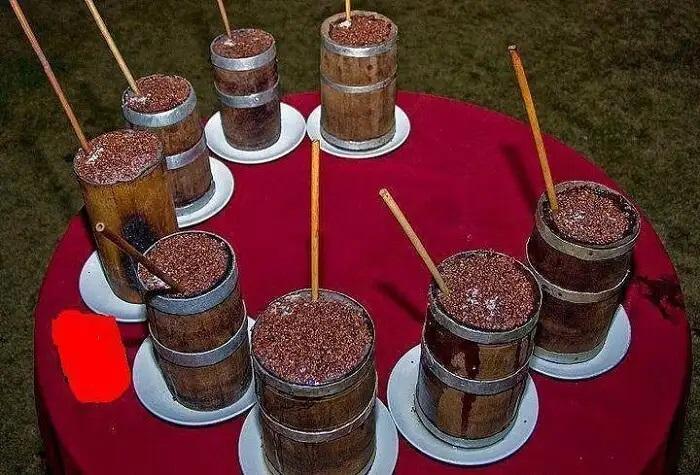 Jaanr/Chaang & Tongba is a tasty drink made from fermented cereal. It has a mild alcoholic taste with a hint of sweetness and sourness. This special beverage is served in a bamboo container, and you drink it using a bamboo pipe. Sometimes, depending on what ingredients are used, it can be quite strong and make you feel very intoxicated.
Where to eat: Keysang Hotel in Lachung
Price: INR 200 – 2,000
---
26. Sundal – Kerala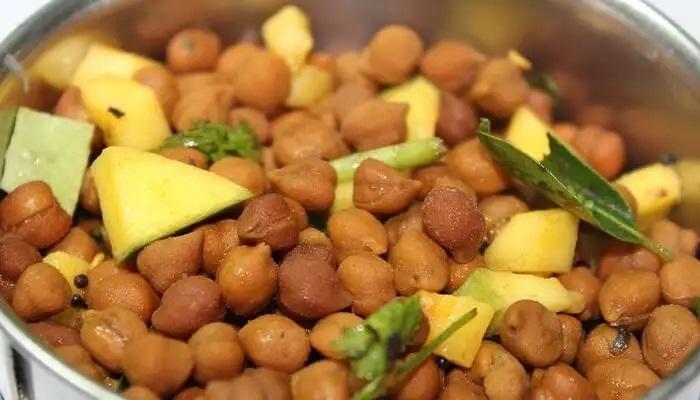 Chickpeas that have been soaked and boiled are cooked in ghee with mustard seeds, curry leaves, and chilies until they are nicely fried. Then, grated coconut is sprinkled on top. This Chickpea Salad is not only delicious but also good for your health!
Where to eat: Street shacks
Price: INR 20 – 100
---
27. Kesari Bhath – Bangalore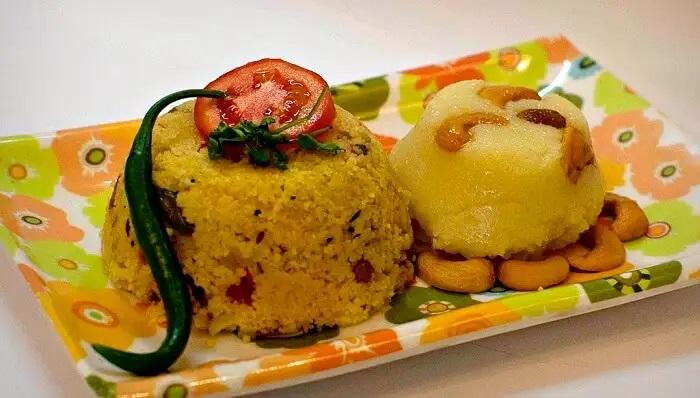 This delicious dessert comes from Karnataka and gets its name and color from 'Kesar' or 'Saffron'. It's well-known as Chow Chow Bhath when served with Uppittu or Khara Bhath.
Where to eat: Swaad at Rajajinagar or Thipassandra
Price: INR 50 – 200
---
28. Mangalore Buns – Mangalore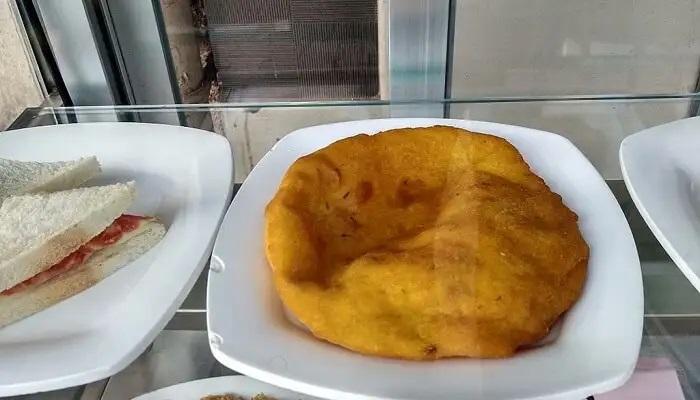 These delicious flatbreads with a sweet taste come from the Konkan Cuisine. They are made with bananas and enjoyed with chutney. Some people call them buns bhaji or buns chutney. You can find them in places like Goa, Bangalore, and nearby areas.
Where to eat: Girimanja's, Taj Mahal Cafe
Price: INR 20 – 100
---
29. Dal, Baati, Churma – Rajasthan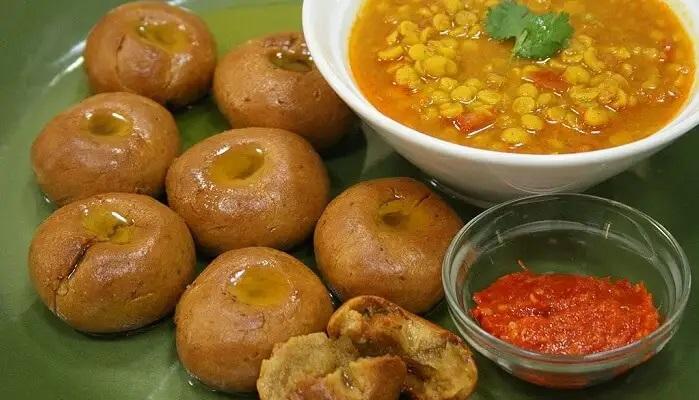 Rajasthani cuisine just wouldn't be the same without talking about Dal-Baati-Churma. This delicious dish is generously cooked in traditional clarified butter, served with a flavorful mix of five lentils, deep-fried bread balls called baatis, and a mouthwatering sweet crumbled dessert known as churma. It's definitely something you should give a try when you visit Rajasthan next.
Where to eat: Chowki Dhani, Jaipur
Price: INR 20 – 100
---
30. Cad-B – Pune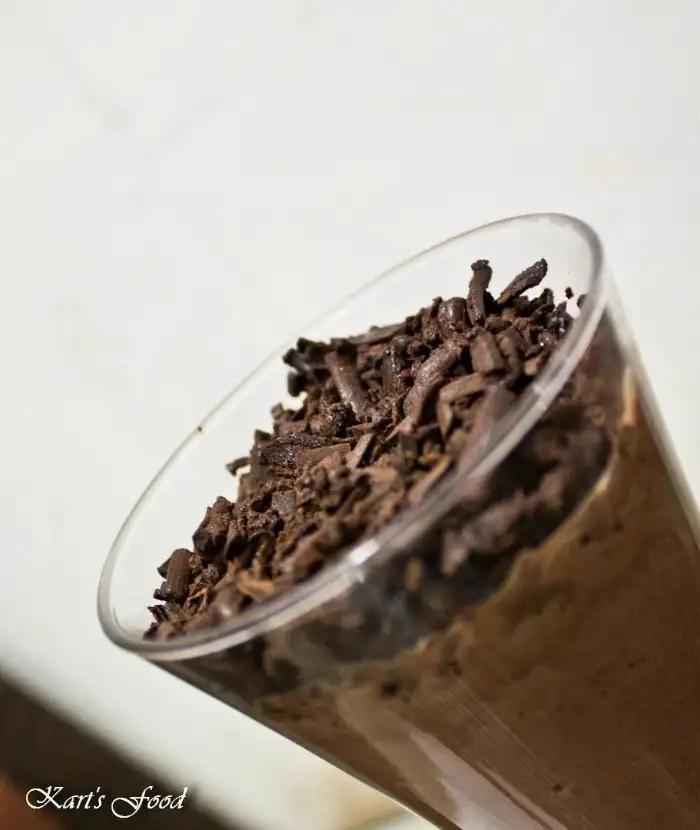 Get ready to experience one of the most deliciously indulgent chocolate shakes ever! It's incredibly creamy and rich, and it will undoubtedly be one of the best shakes you've ever had in your life. If you're in Pune, you absolutely have to try it. While you might find a couple of cafes offering something similar in Delhi or Ahmedabad, the original Cad-B shake will forever be associated with Pune.
Where to eat: Café Chokolade Outlets
Price: INR 80 – 300
---
31. Benne Dosa – Davangere, Karnataka or Loni Dosa – Maharashtra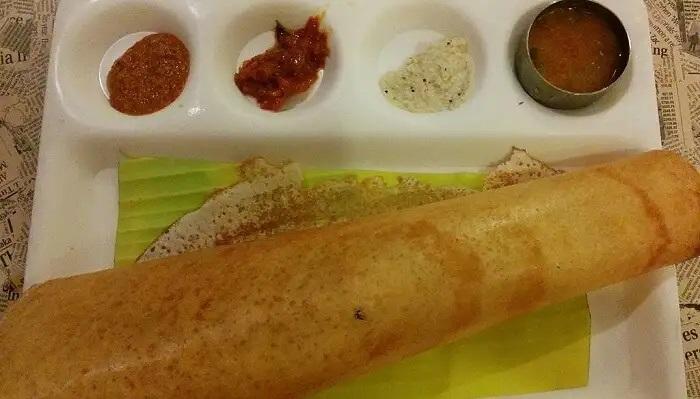 This special type of dosa is different from the usual ones. It's made with fresh batter instead of fermented batter and is filled with creamy white butter called 'Benne' or 'Loni'. It's served with tasty groundnut chutney, potato masala, and coconut chutney. This dosa variation is unique and incredibly delicious.
Where to eat: Bamboo Bazaar, Davangere
Price: INR 50 – 400
---
32. Bedmi Poori Alu – Haridwar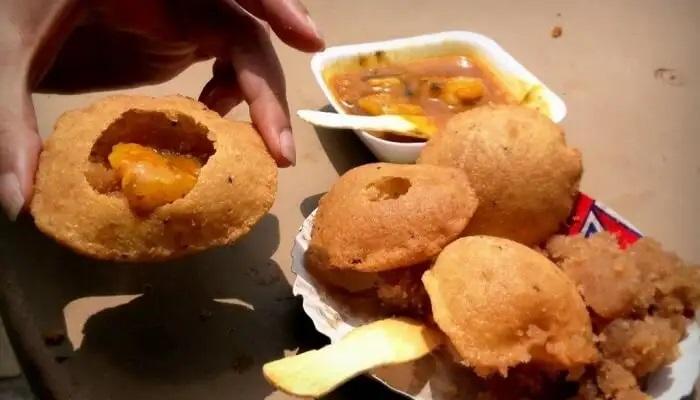 Poori Aloo is a popular breakfast among Indians and a delightful snack that we all appreciate. It consists of a spicy potato curry served with fluffy puris, creating a burst of flavors that will excite your taste buds. When you indulge in puri aloo, be prepared to forget about your diet because it's impossible to stop at just one serving. For the best experience, enjoy it with tangy mango pickle and refreshing green chutney.
Where to eat: Har ki Paudi
Price: INR 20 – 100
---
33. Dhokla – Gujarat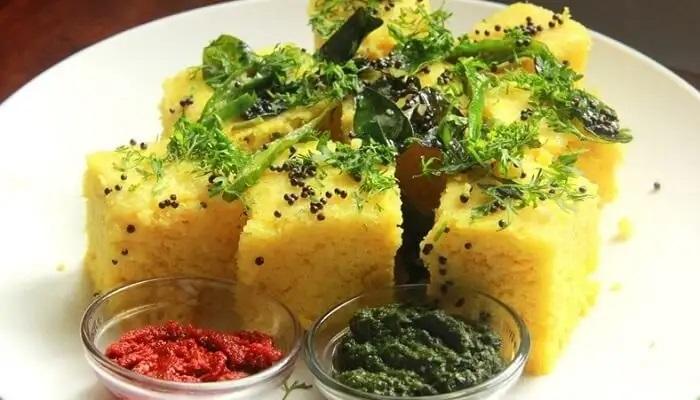 If you're planning a trip to Gujarat, don't miss out on trying the delicious fluffy dhoklas. These tasty snacks are made with gram flour and are perfect for enjoying during tea time. They taste great when paired with green chillies and sweet imli chutney. It's no surprise that people from Gujarat absolutely love them, and you will too!
Where to eat: Das Khaman Shop in Ahmedabad
Price: INR 20 – 100
---
34. Undhiyu – Gujarat
Undhiyu is a special dish loved by people in Gujarat. It is served during festivals and happy occasions. This delicious mix of spicy and tangy vegetables is enjoyed with Indian flatbread. Vegetarians especially love it. If you ever attend a Gujarati wedding or event, you'll likely find Undhiyu being served at a food stall.
Where to eat: Praful Sweets in Ahmedadab
Price: INR 50 – 200
---
35. Ghewar – Rajasthan And Haryana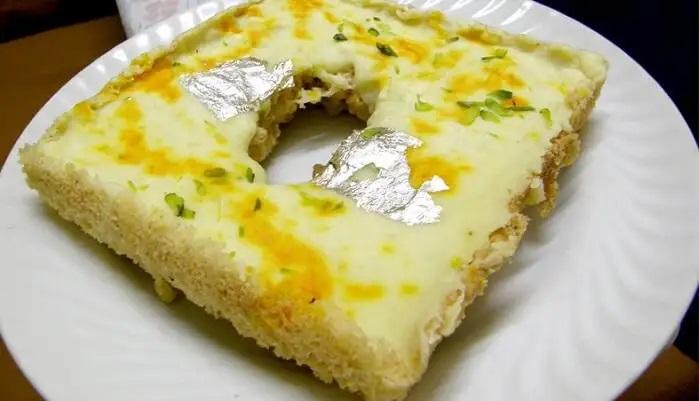 If you love sweets, you should definitely try Ghevar, a delicious Indian snack. Ghevar is a special fried dessert that comes from Rajasthan and Haryana. It's especially popular during the monsoon season. People in Rajasthan and Haryana celebrate the Teej festival by enjoying Ghevar. There are different types of Ghevar available, such as malai Ghevar, khoya Ghevar, chocolate Ghevar, and more.
Where to eat: Gulab Sweets in Rohtak
Price: INR 50 – 600
---
36. Samosa – North India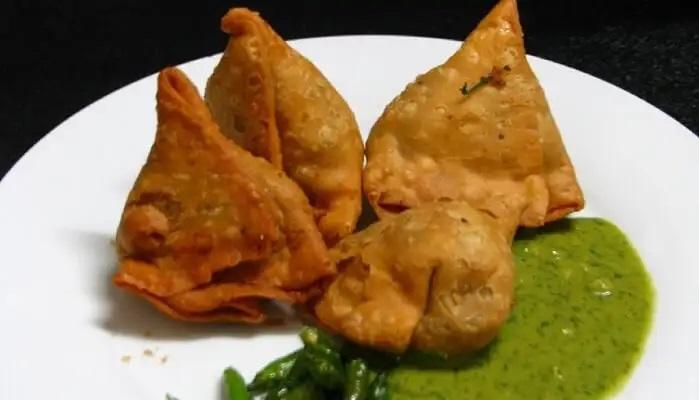 Samosa, originally from Arabic cuisine, is a beloved snack in India as well. People love it because of its tasty combination of spicy potato filling and crispy outer layer. It's the perfect snack to enjoy with a cup of tea and goes great with green and red chutney. Don't forget to treat yourself to some hot jalebis alongside it!
Where to eat: Delhi, Chandigarh
Price: INR 20 – 100
---
37. Falooda – Amritsar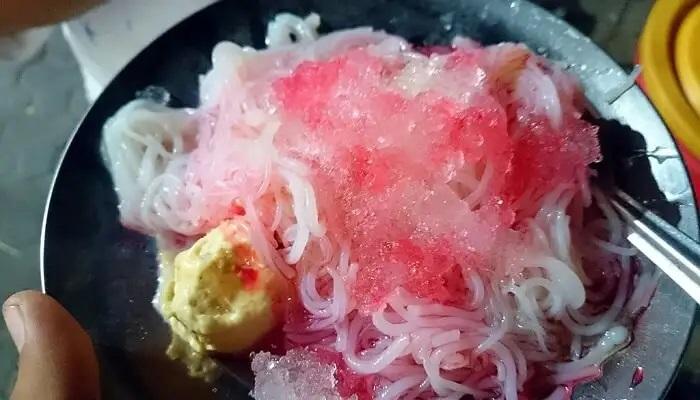 Summer is awesome because of falooda! It's a treat made with flat noodles, kulfi (a yummy frozen dessert), and a sweet syrup called roohafza. It's the perfect remedy for hot weather. You can pick from different kulfi flavors like saffron pistachio, rose, chocolate, or butterscotch. Enjoy a delicious and refreshing falooda this summer!
Where to eat: Ludhiana Sweets
Price: INR 50 – 200
---
38. Pav Bhaji – Mumbai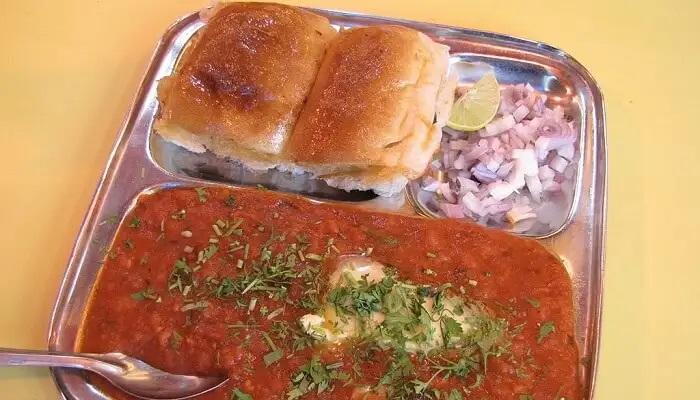 If you ask anyone in Mumbai, they will tell you that Pav Bhaji is their absolute favorite snack meal. When you visit Juhu or Chowpatty, make sure you try a plate of Mumbai's special Pav Bhaji before leaving. This tasty dish consists of a spicy vegetable mixture topped with lots of butter and served with soft buns. Trust me, it's one of the most delicious things you can eat in Mumbai!
Where to eat: Sardar Pav Bhaji
Price: INR 50 – 200
---
39. Bebinca – Goa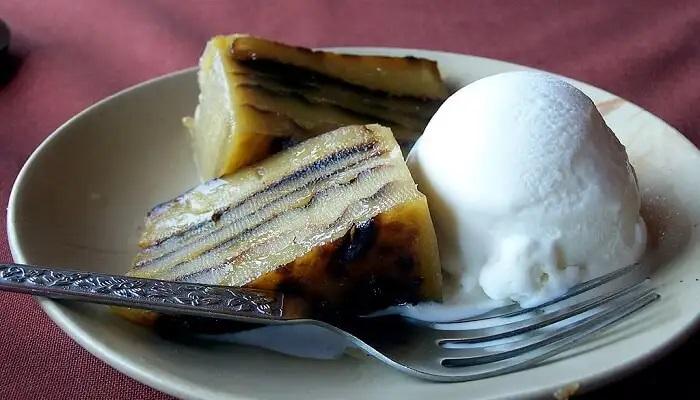 Bebinca is a yummy dessert loved by everyone in Goa, and once you try it, you'll love it too! This delightful treat has many thin layers of cake made from flour, egg yolk, coconut milk, and sugar. If you're visiting Goa, you must taste this special Indo-Portuguese dessert. It's not just a dessert; it's also one of the tastiest snacks in all of India that anyone with a sweet tooth should try while staying in this state.
Where to eat: Fabs Bebinca
Price: INR 50 – 200
---
40. Pooran Poli – Maharashtra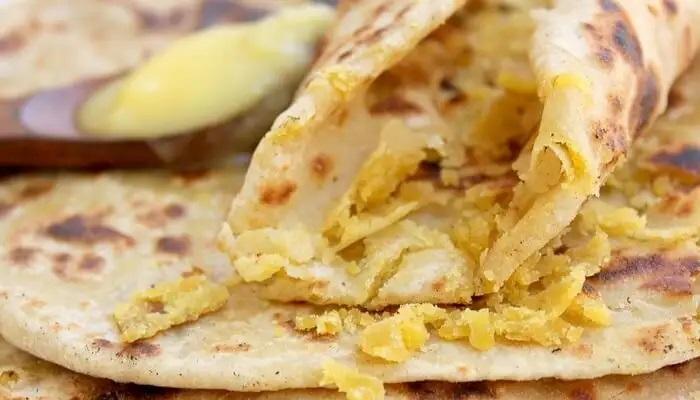 Pooran Poli is a well-known food in Marathi homes. It's a sweet flatbread made from Bengal gram flour and jaggery. If you have a sweet tooth, you'll absolutely adore these yummy Indian snacks. They're not just tasty, but also packed with nutrients, so no need to stress about calories.
Price: INR 50 – 200
Where to eat: Aaswad Mumbai