Having a companion with you on your journey is really fun and exciting. There are some awesome apps that can help you find travel buddies. This way, you can save money on things like transportation and meals.
1. Vaga Trip

Discover travel experiences that suit your interests using this app. Inside, you'll find numerous travelers eagerly planning their next adventure. You can connect with different kinds of travelers, like backpackers and city explorers, among others. Share your travel memories on feeds and be an inspiration for other travelers. This app is like a treasure trove for folks who want to connect with travelers from all over the world.
---
2. Trotter It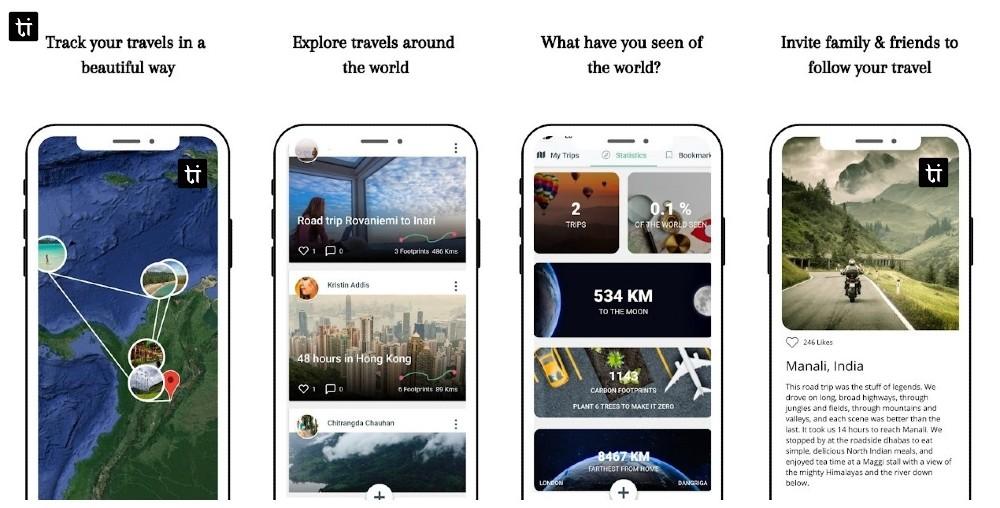 Imagine this travel guide as your ultimate companion for exploring India. It's not just about discovering cool trip ideas, but it's also a nifty tool for finding travel buddies who share your passion for adventure. With this app, you can connect with like-minded people and add a whole new level of excitement to your travels. Plus, you can plan your journey using the valuable advice from fellow travelers available on the app.
The app is like a treasure trove of unique and hidden places. You can easily find them and save them for future reference. It even has a special feature for you to create a journal and capture those beautiful moments during your trip, allowing you to relive your travel experiences.
What's more, you can share your travel stories and lessons with other explorers. Your insights will be a valuable resource for your followers who are always on the lookout for amazing new destinations for their adventures.
---
3. SoloTraveller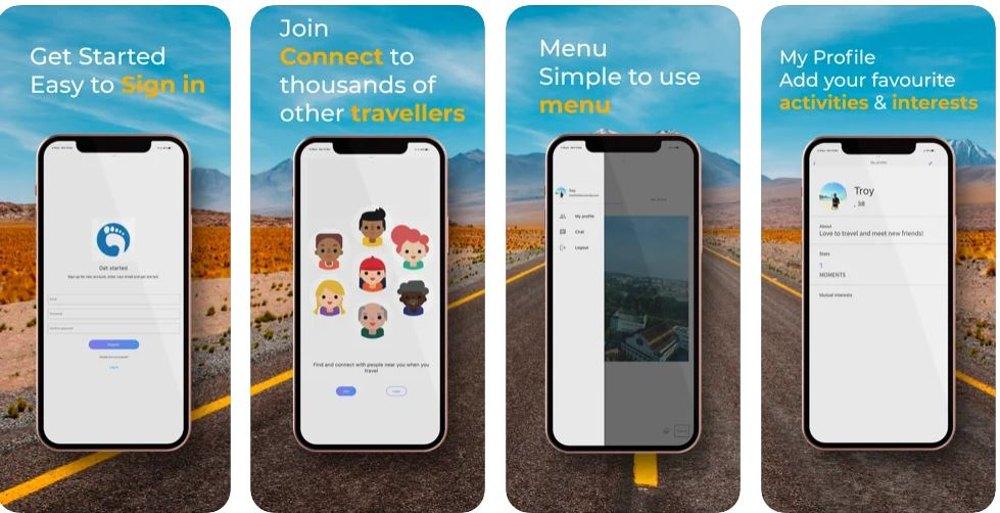 Meet and befriend fellow travelers using this app. You can find travel companions based on their gender, hobbies, and age. Plus, this app can save you money by sharing taxi rides and splitting expenses.
---
4. Tourlina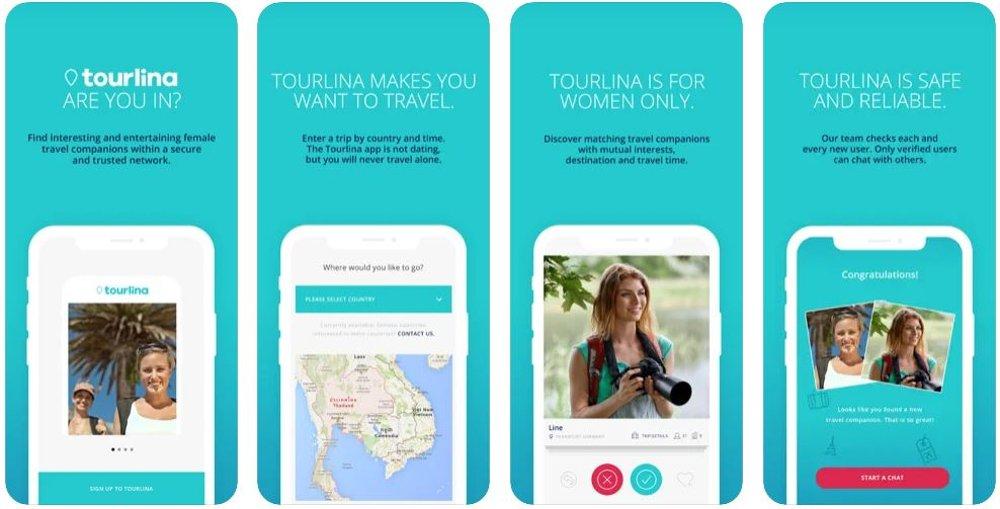 Imagine you're a female traveler, and you want to find someone to travel with. This app makes it easy for you to connect with other women who love to travel. You can chat with them and work together to plan your adventures.
---
5. Travello

Discover the perfect trips for you using this app. In this app, you'll find lots of people who are excited about their next adventure. You can connect with all kinds of travelers, like backpackers and city explorers.
---
6. Backpackr

Imagine this app as a magical key that lets solo travelers connect with other like-minded adventurers. It's like having a buddy-finding tool for your travels. With this app, you can easily have conversations with the travel companion you've been matched with.
---
7. WorldPackers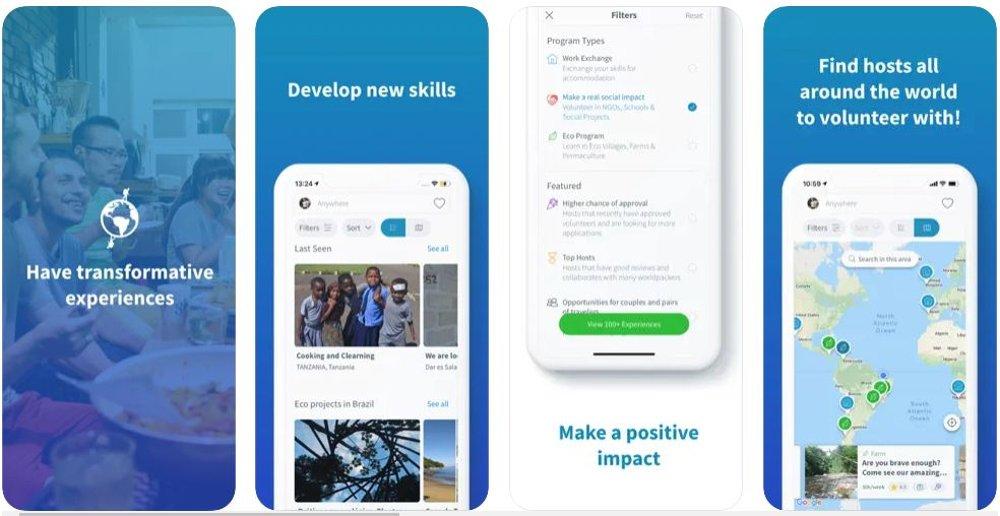 Imagine you have this amazing app that can do so much for you. It can help you organize your trips, connect with fellow adventurers, and even teach you a new language. Plus, it's like having a buddy-matcher that finds the perfect travel buddy for you who's going to the same place.
---
8. Meetup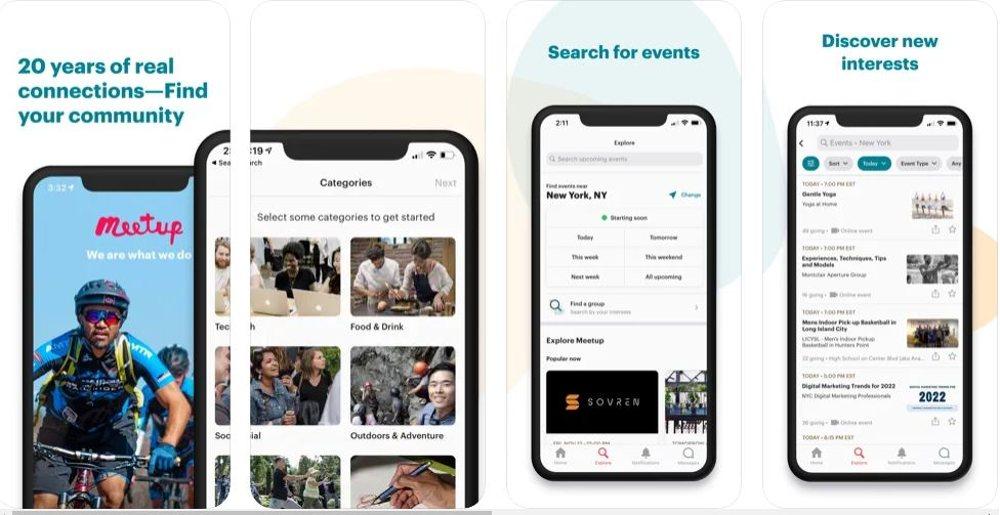 Discover city visitors with this app. Pick your travel spot, and you'll receive a list of locals who are happy to be your tour guide in the city or town.
---
9. CouchSurfing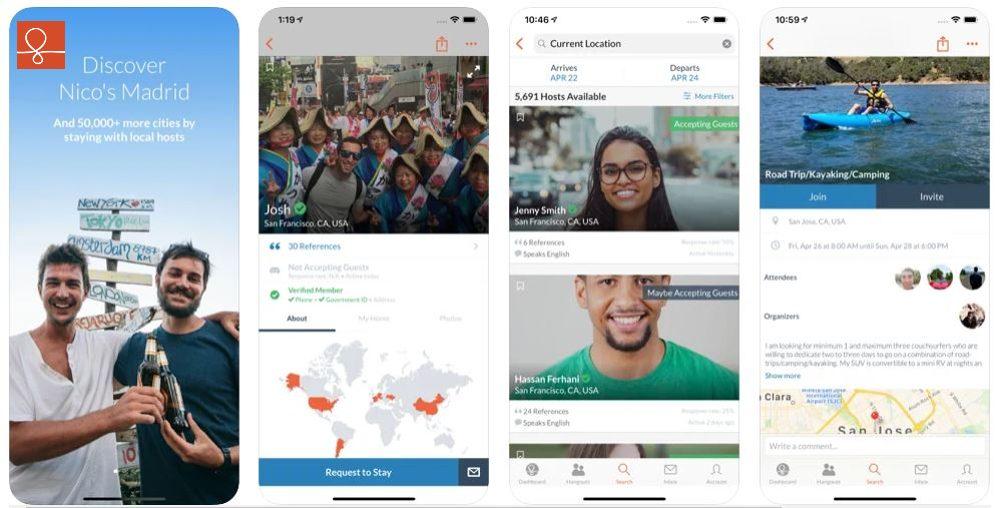 Discover the city alongside new friends you meet where you're staying. This app helps solo travelers find great places to stay and connect with fellow travelers who share their interests.
---
10. Travel Buddy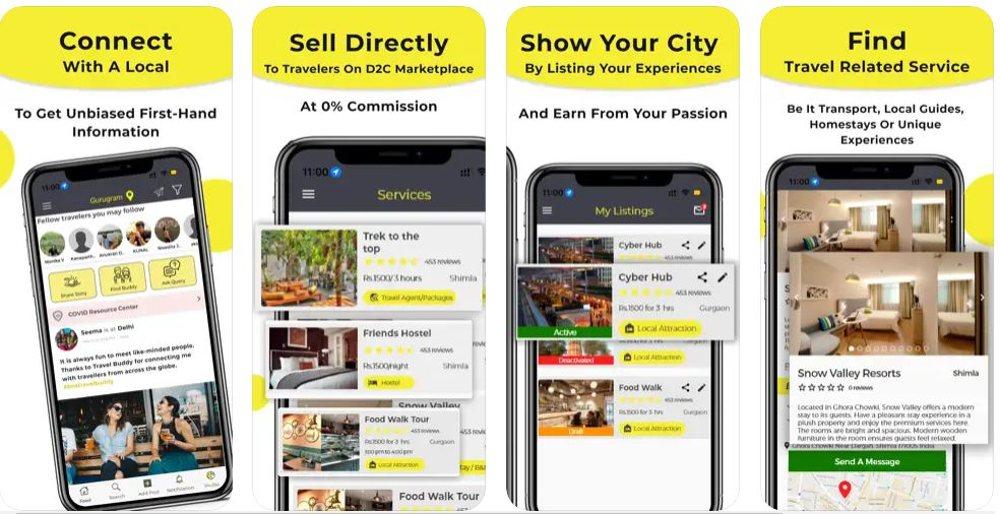 Imagine you have a special app for your upcoming trip. With this app, you can connect with friendly locals at your destination. You can talk to them through the app to create a one-of-a-kind travel plan. These local travel pals will assist you during your adventure in their area.