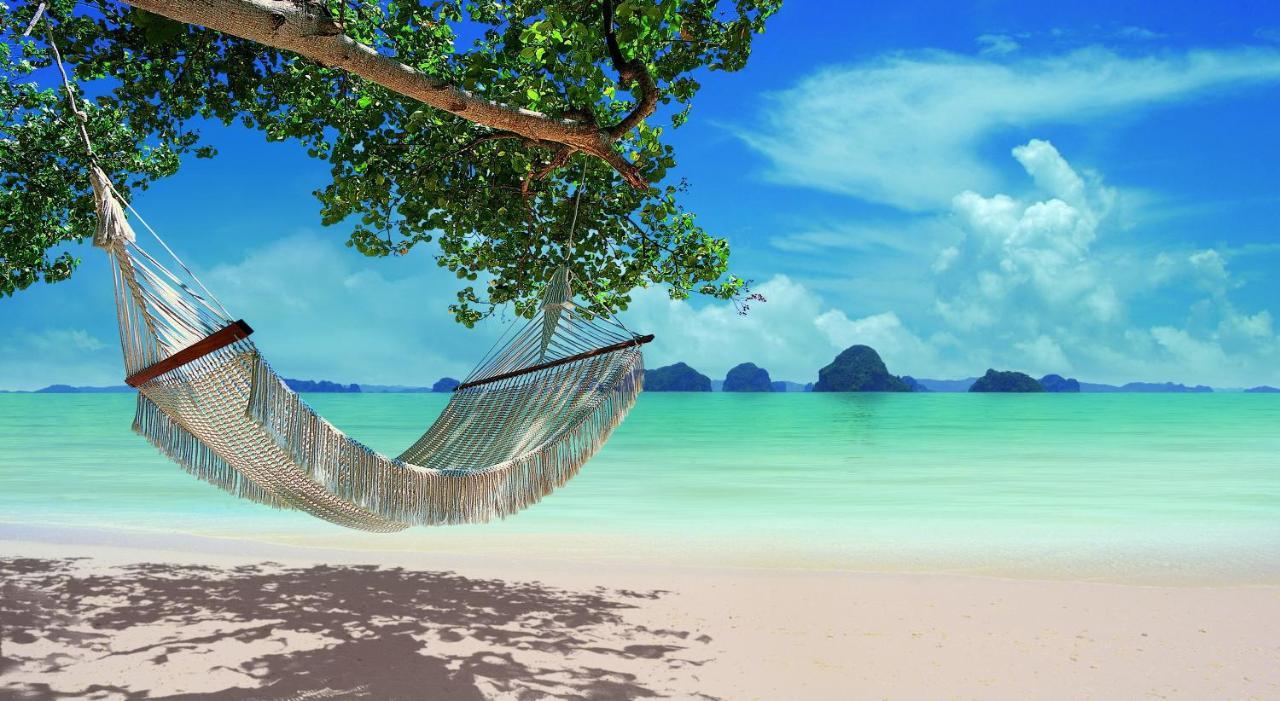 The beach is a popular destination for a relaxing vacation, drawing millions of people who want to travel. Its wide expanse of white sand, clear turquoise waters, swaying palm trees, and serene atmosphere make it an ideal place to unwind. Whether you enjoy lounging on the sandy shore, exploring the vibrant underwater world through snorkeling, or engaging in thrilling water sports to challenge your athletic side, the beach offers activities to cater to everyone's preferences. However, not all beach destinations are created equal. To assist you in planning your next tropical getaway, I am delighted to share my top 10 recommended relaxing beach destinations worldwide.
---
1. THE SEYCHELLES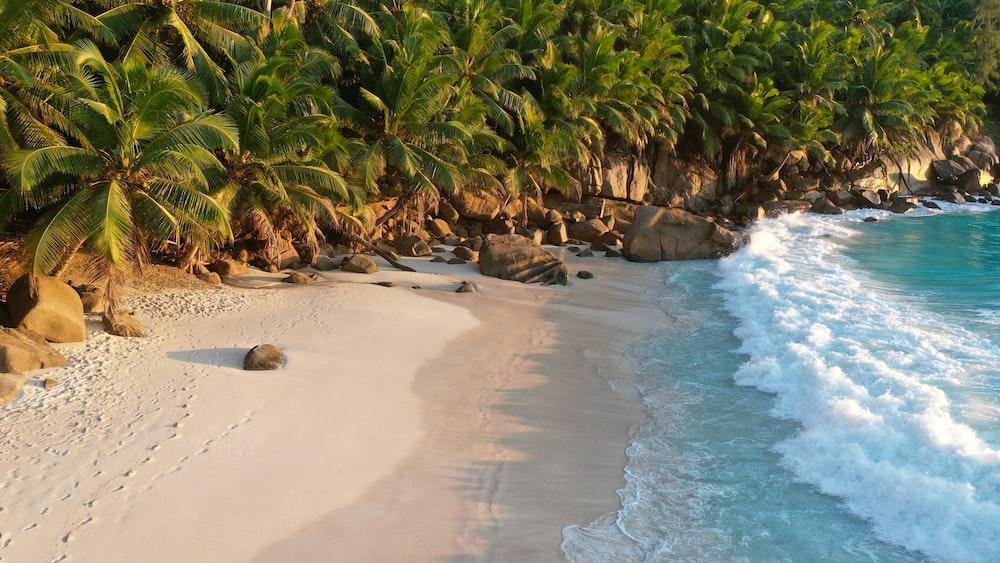 When the archipelago of the Seychelles was formed by Mother Nature, her generosity knew no bounds. It consists of 115 picturesque islands scattered in the Indian Ocean, situated to the east of Kenya. The magnificence of the Seychellois beaches cannot be described adequately and is unparalleled worldwide. These beaches feature exquisite ribbons of incredibly soft white sand, gently caressed by turquoise waters. They are framed by hills covered with palm trees and massive rocky boulders, creating a breathtaking sight.
Best time to visit: Seychelles is frequently marketed as a destination suitable throughout the year, and indeed it is. Nevertheless, there is a higher likelihood of inclement weather, specifically rain, occurring between November and March. The transitional periods of October and April offer an ideal time to visit, as the seas are exceptionally tranquil and the weather is pleasant. In the dry seasons (May to September), there may be gusty winds (resulting in seaweed accumulation on the southern or southeastern shores of the islands) and rough sea conditions.
---
2. THE MALDIVES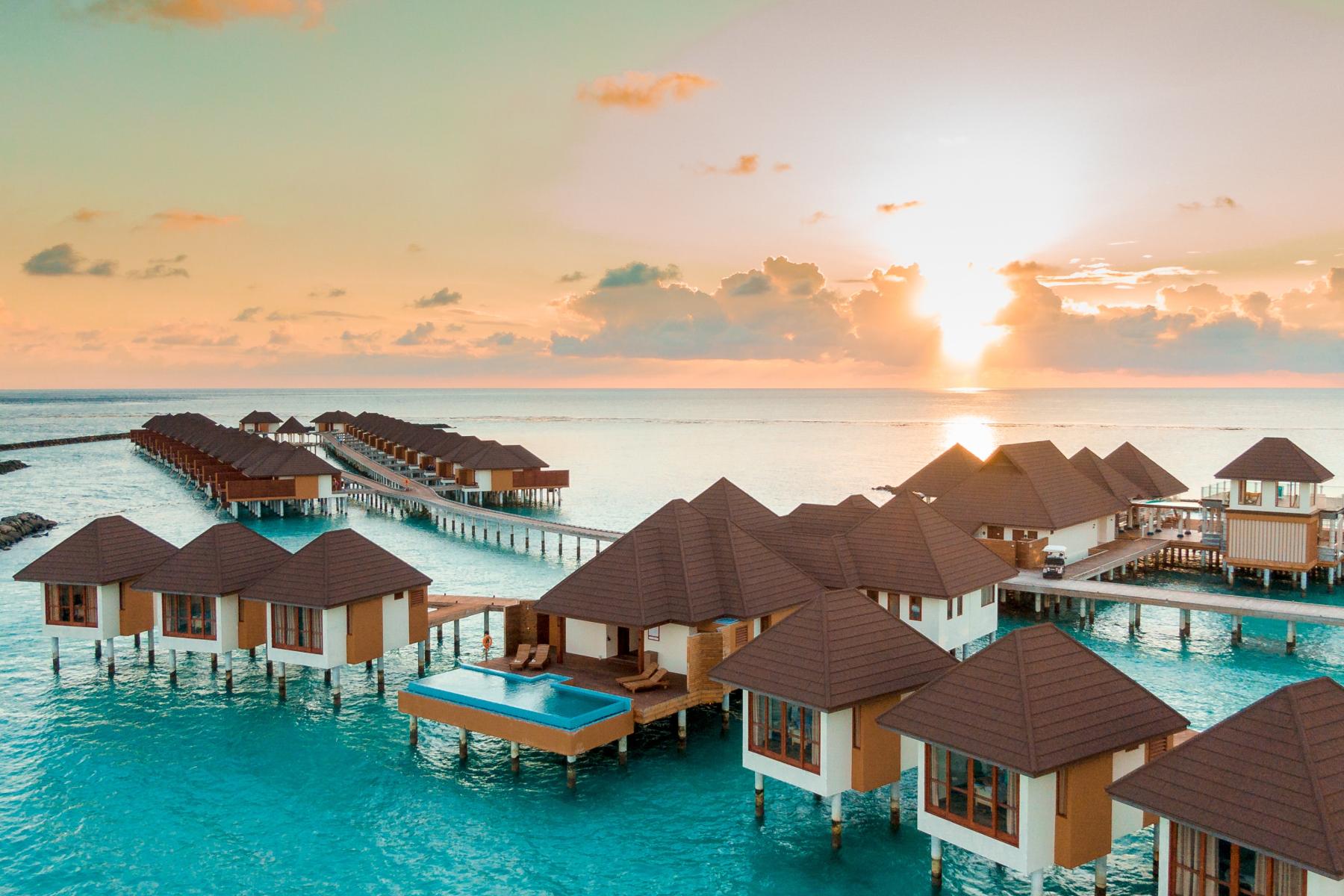 Situated south of India along the equator, spanning a distance of 500 miles (800 km), the Maldives consist of coral formations emerging from an oceanic volcanic mountain range. At certain locations, the outer edge of these formations plunges to depths exceeding 2 miles (3 km). These islands boast breathtaking white beaches, pristine blue lagoons, extraordinary marine life, and unmatched luxurious resorts.
Best time to visit: The period from January to April offers the most favorable weather conditions, making it the prime season for travel (and consequently, more expensive hotel rates). The monsoon season spans from May to October, with its peak occurring in June. It is advisable to prioritize the dry season, even if it means paying higher prices, as rainy days limit recreational options to activities such as drinking, working out, or scuba diving. Notably, recent years have seen November and December, typically considered part of the dry season, experiencing unpredictable weather patterns.
---
3. TURKS AND CAICOS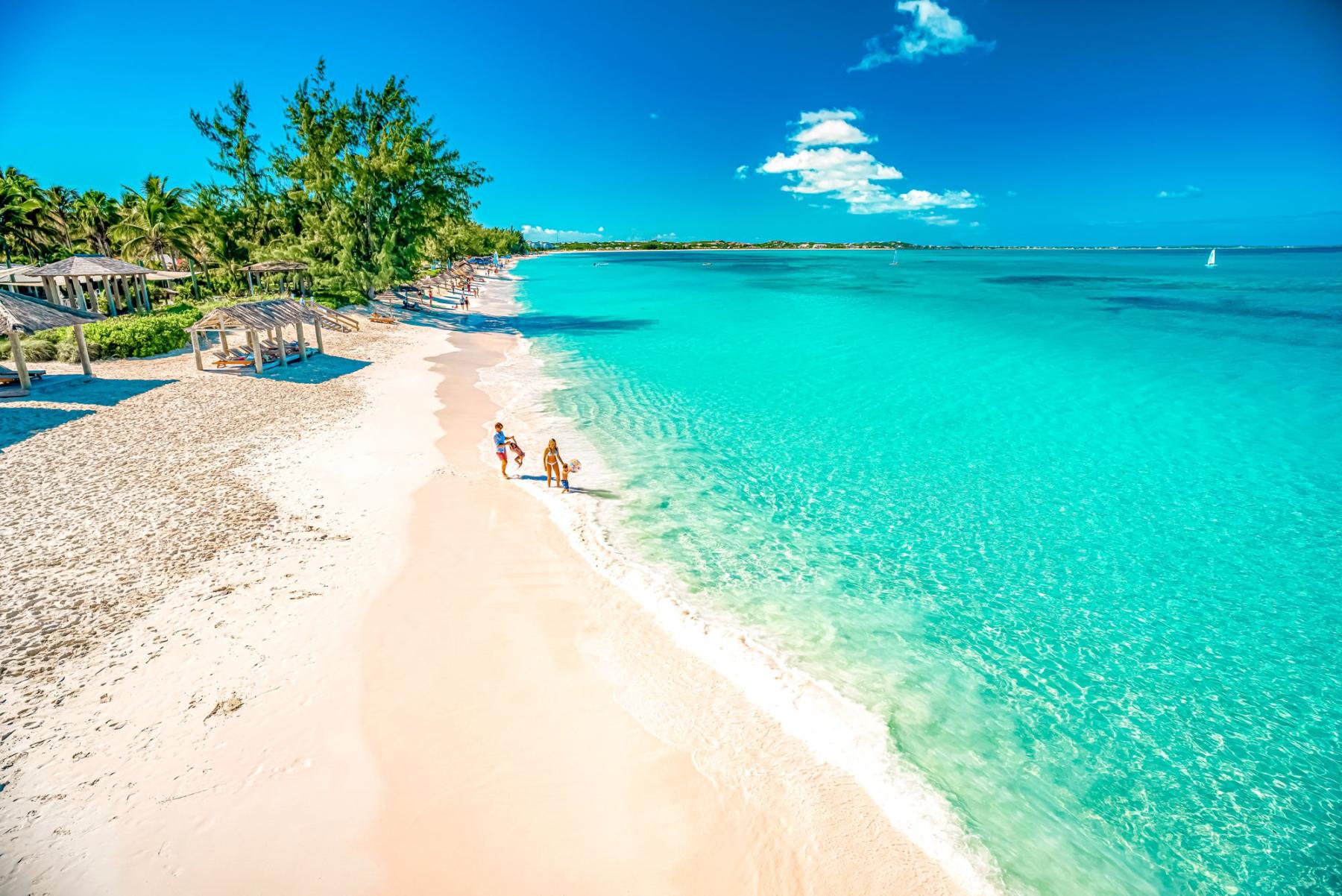 The Turks and Caicos Islands boast mesmerizing turquoise seas and exquisite sandy beaches, ranking among the most captivating on Earth. Encircled by the world's third-largest coral reef, these islands have embraced a more sophisticated approach to hospitality compared to their western neighbors, the Bahamas, whose focus shifted towards sprawling resorts reminiscent of Las Vegas. In contrast, the Turks and Caicos Islands have discreetly established a series of exceptionally opulent resorts over the past decade.
Best time to visit: Similar to other Caribbean islands, the dry seasons and peak travel period of Turks & Caicos extend from December to March. Nevertheless, the ideal timeframe to explore Turks & Caicos is during April and May, a delightful period offering reduced prices and fewer crowds. The weather remains pleasant throughout the year, with average highs typically in the 80s. However, it is worth noting that these islands have a rainy season, and the potential for hurricanes persists from June to November.
---
4. FRENCH POLYNESIA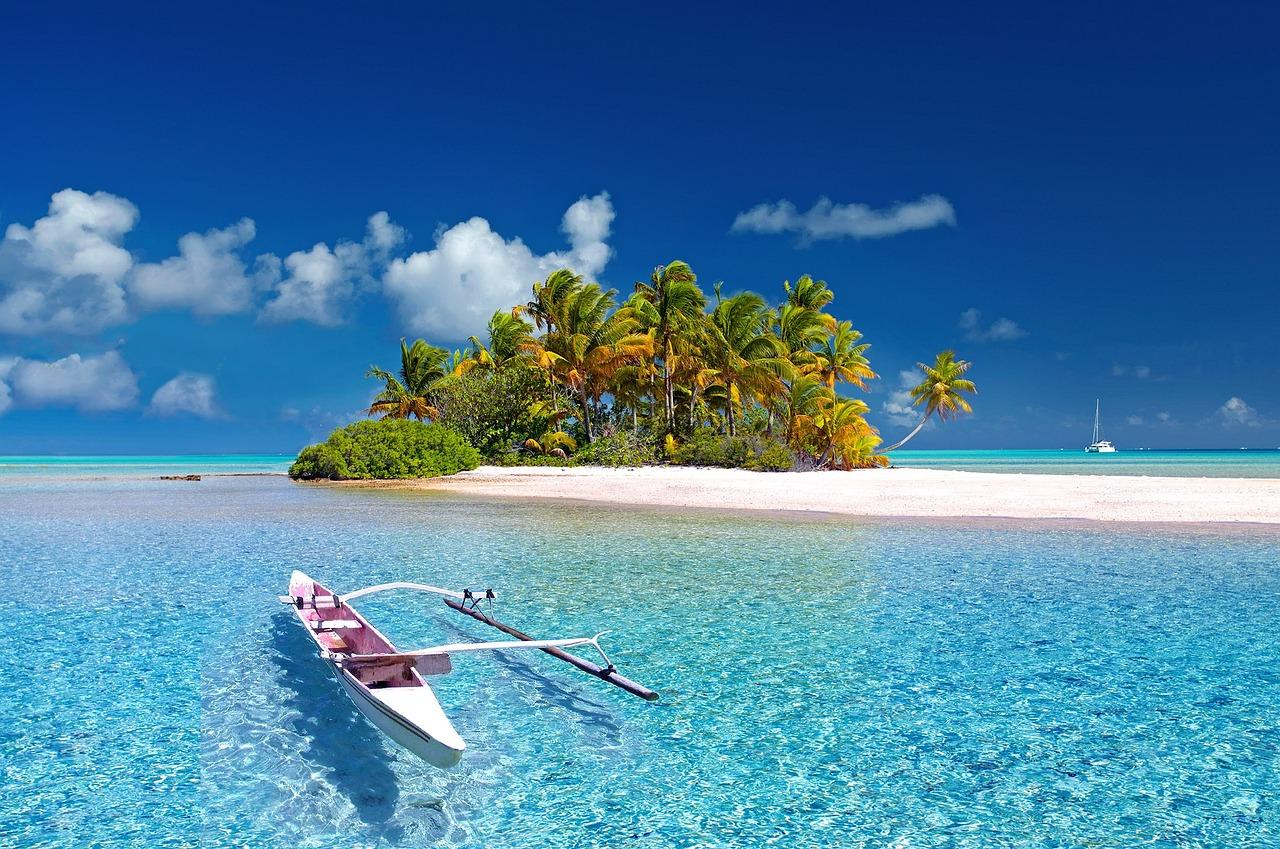 French Polynesia, boasting 118 islands scattered across the vast South Pacific Ocean, is renowned for its magnificent beaches. Within this archipelago lies Bora Bora, a captivating piece of land measuring a mere 12 miles (19 km) in length. Nestled in French Polynesia's enchanting lagoon, Bora Bora is adorned with pristine white sandy beaches. This paradise is further enhanced by the presence of lavish over-water bungalows, harmoniously positioned above the world's most exquisite lagoon, offering a tropical ambiance. Consequently, Bora Bora has become a highly sought-after destination for discerning travelers.
Best time to visit: The period from November to April marks the wet season, known as Polynesian summers. Throughout this time, humidity reaches its peak, and frequent and unpredictable storms occur. From May to October, the dry season takes over, attracting peak tourism to the islands. During these months, temperatures are slightly cooler, and rainfall is infrequent.
---
5. HAWAII, USA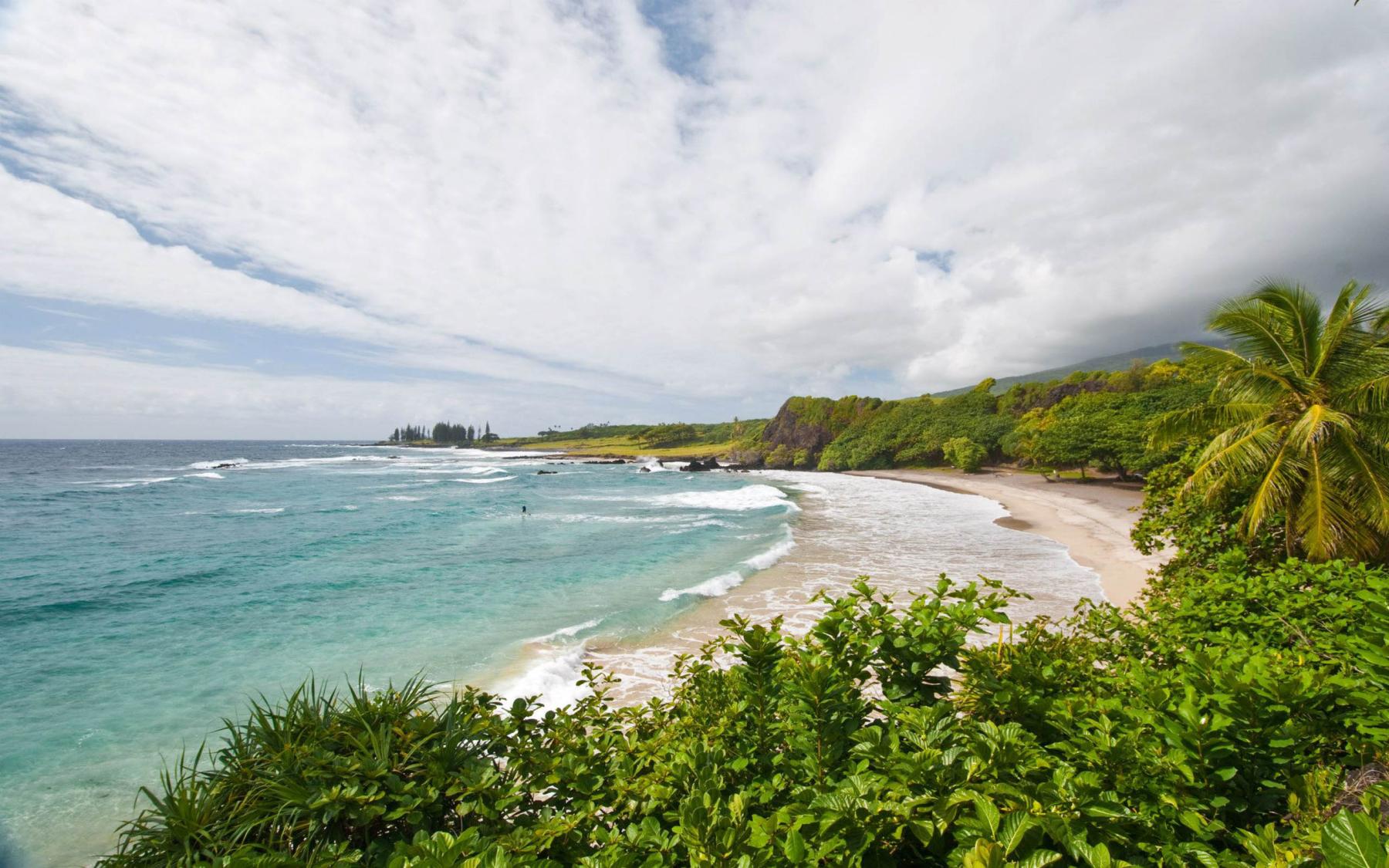 In addition to their breathtaking natural beauty, including active volcanoes, towering cliffs, and lush jungles, the Hawaiian islands are renowned for having some of the most spectacular beaches worldwide. These beaches come in various forms: some are nestled amidst dramatic waves crashing against razor-sharp lava rocks, others are so secluded that they can only be reached by helicopter or watercraft, and there are also hidden gems of unparalleled beauty that must remain undisclosed. For those seeking a tranquil beach getaway, the islands of Kauai and Maui offer the perfect retreat (while also encouraging exploration of the remarkable landscapes beyond the resorts).
Best time to visit: Spring (April to June) and fall (September to November) offer the best rates and a less crowded experience on the islands, making them the optimal seasons to be in Hawaii for consistently excellent weather. It is paradoxical because these seasons, despite being considered off-season, provide the most favorable conditions. Conversely, winter (December to March) tends to be unexpectedly rainy and cloudy.
---
6. CAPE TOWN, SOUTH AFRICA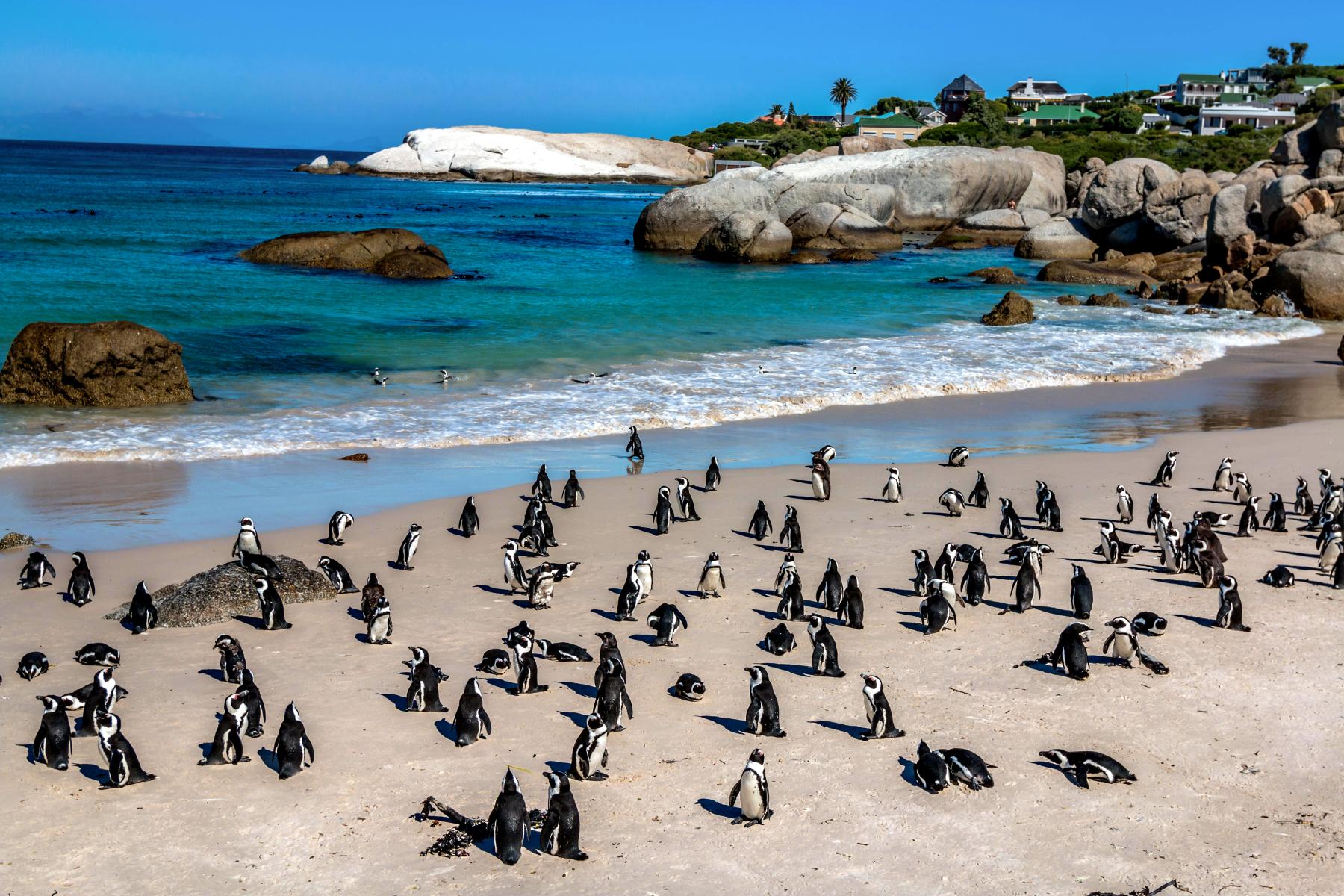 Cape Town, frequently referred to as South Africa's Mother City and in my humble opinion, the most stunning city worldwide, boasts an array of breathtaking beaches situated just moments away from the city center, nestled at the base of the magnificent Table Mountain. Whether you seek family-friendly shores along the False Bay coastline or desire the exquisite beaches favored by the affluent and glamorous along the awe-inspiring Atlantic Seaboard, there is undoubtedly a sandy stretch that will cater to your preferences. Personally, my top choices among Cape Town's beaches are Camps Bay, Clifton, and Llandudno.
Best time to visit: Cape Town experiences its hot and arid summer season from late October to late March. The temperatures reach their highest point from December to February, making this period the ideal time to visit Cape Town for optimal beach conditions.
---
7. QUEENSLAND, AUSTRALIA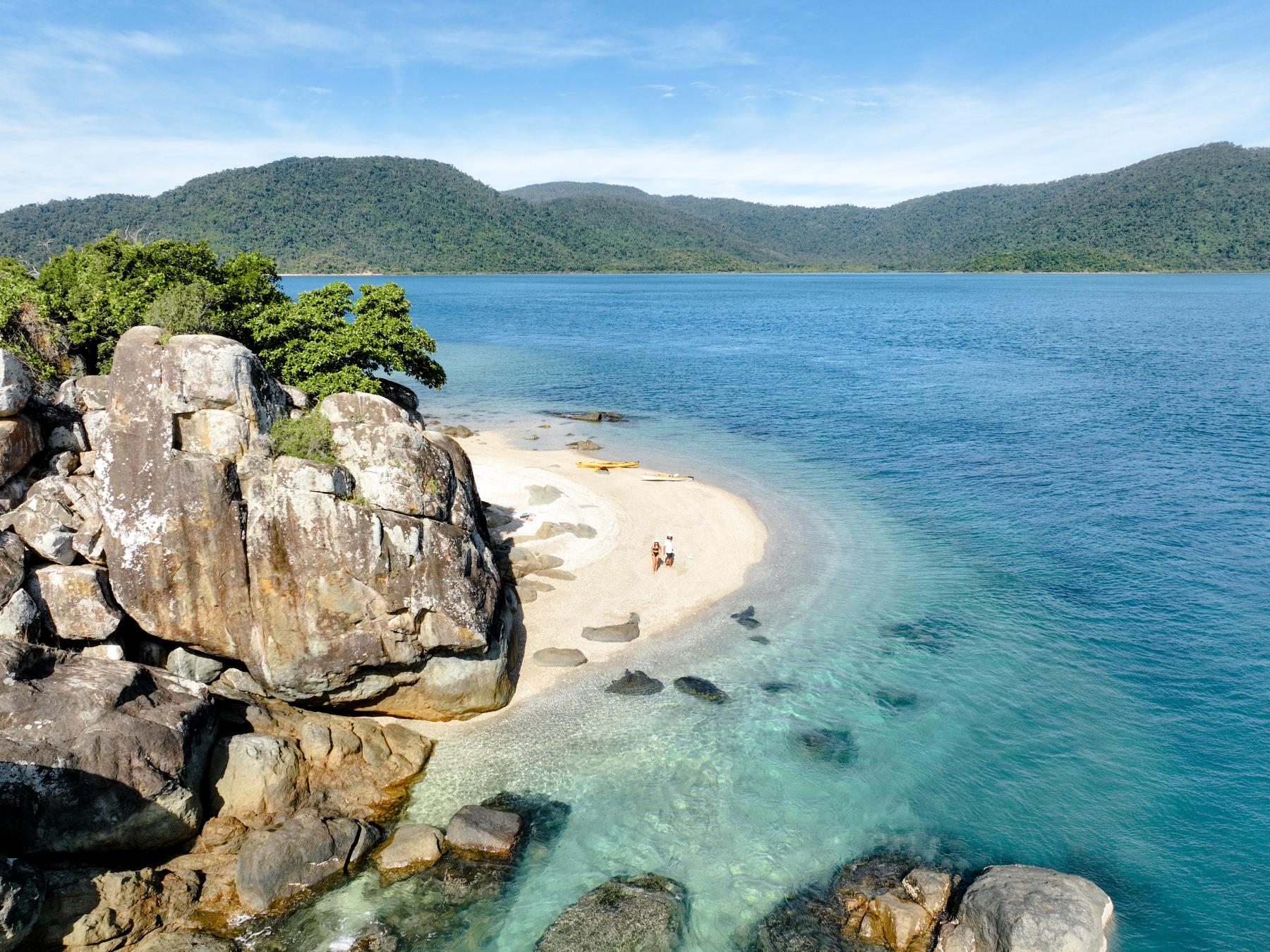 Queensland boasts numerous exceptional beaches, each providing a unique and unforgettable experience. Among them is Whitehaven Beach, situated on the largest of the Whitsunday Islands. This breathtaking beach, spanning over 3.7 miles (6km), consistently ranks among the most exquisite beaches worldwide. With its dazzling silica sand, renowned for its exceptional purity, it's easy to understand why. Another beloved destination is Seventy-five Mile Beach, found along the eastern coast of Fraser Island and regarded as Australia's top spot for four-wheel driving. This remarkable beach stretches for miles, showcasing pristine sands, shimmering waters, and an abundant variety of wildlife.
Best time to visit: The ideal period for basking in ample sunshine and minimal rainfall, as well as optimal diving conditions, is from April to October, which corresponds to the winter season in Australia. Conversely, the summer months spanning from November to April are characterized by hot, humid weather and increased precipitation in Queensland, with a potential risk of cyclones in the northern regions.
---
8. NORTHWESTERN USA & CANADA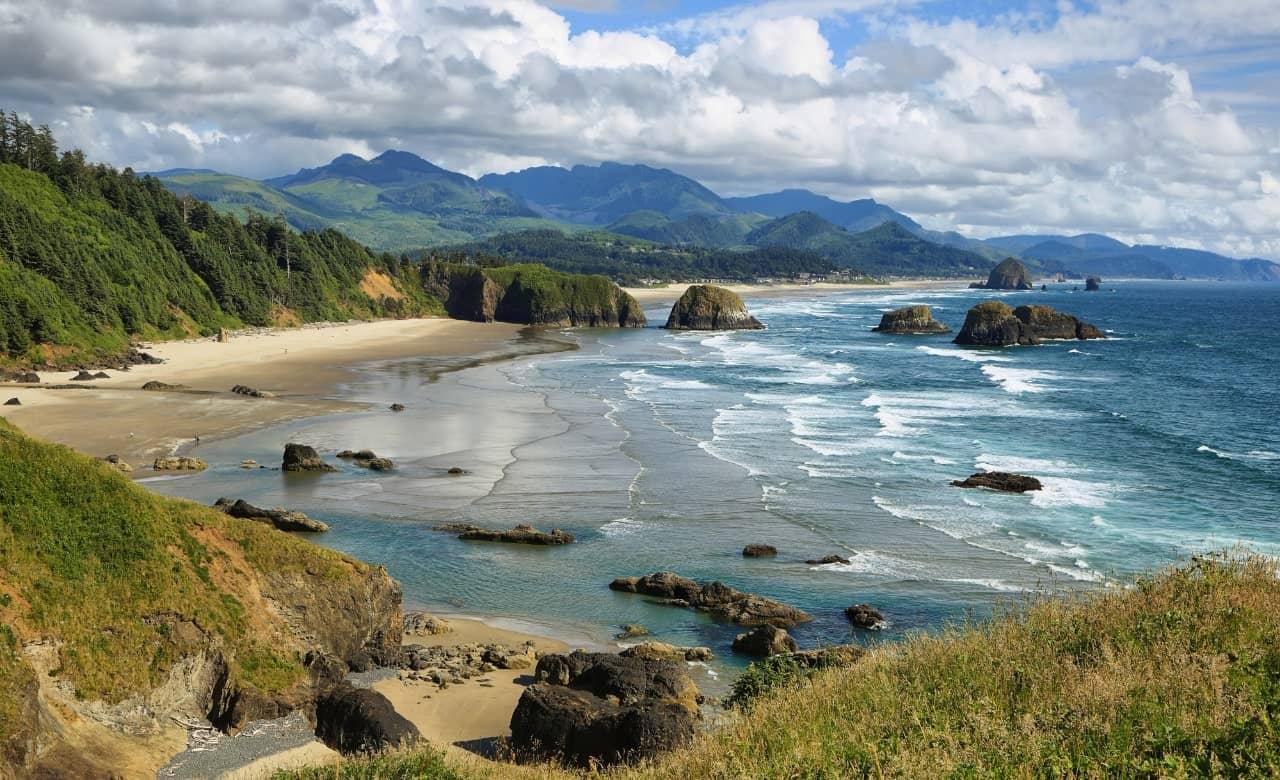 The Northwestern region of the American continent is home to a remarkable collection of untamed beaches, including Second Beach in Olympic National Park (USA) and Long Beach in Pacific Rim National Park (Canada). Despite not offering a tropical paradise, these areas are renowned for their abundant rainfall, placing them among the wettest locations on the planet. Visitors can revel in the experience of strolling along endless stretches of sandy shores flanked by thriving ancient rainforests. As they gaze out at the mighty waves of the Pacific Ocean, they may even catch a glimpse of breaching whales on the distant horizon.
Best time to visit: The ideal time to visit depends on your preferences. During winter, there is typically abundant rainfall and the possibility of strong winds, which appeals to those interested in storm watching. On the other hand, July and August offer the best conditions with less rainfall, higher temperatures, and ample sunshine. However, it's worth noting that fog often persists in the mornings during this period.
---
9. PHILIPPINES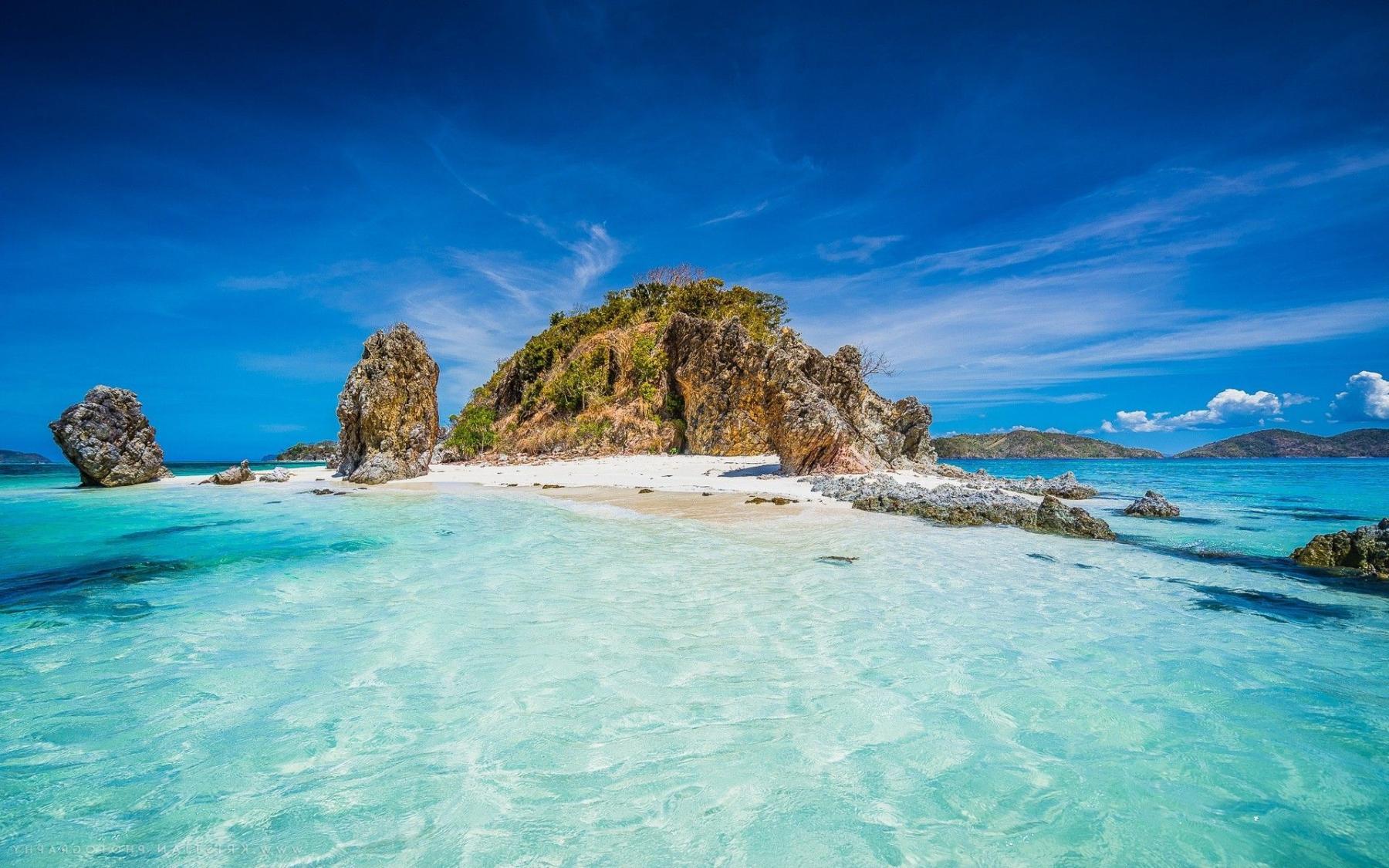 Selecting a preferred beach among the Philippines' vast collection of over 7,000 islands, adorned with stunning beaches boasting white sand and kissed by serene turquoise oceans, alongside breathtaking coral reefs, might appear to be an arduous endeavor. El Nido in Palawan, renowned as the Philippines' final frontier, undeniably ranks among the top destinations in the country. Its allure lies not only in its exquisite shores and crystal-clear waters but also in the magnificent limestone structures, towering cliffs, ancient caverns, and cascading waterfalls found within the area.
Best time to visit: In the Philippines, two separate weather patterns can be observed. From May to October, the southwest monsoon brings rainfall, while the northeast monsoon dominates from November to early May, creating a dry season. In most parts of the country, the rainy season begins in June, reaches its peak between July and September, and gradually diminishes by October. Typhoons frequently occur from June to November, causing storms along the eastern coastline. If you're planning a visit, the period between January and May is highly recommended.
---
10. THAILAND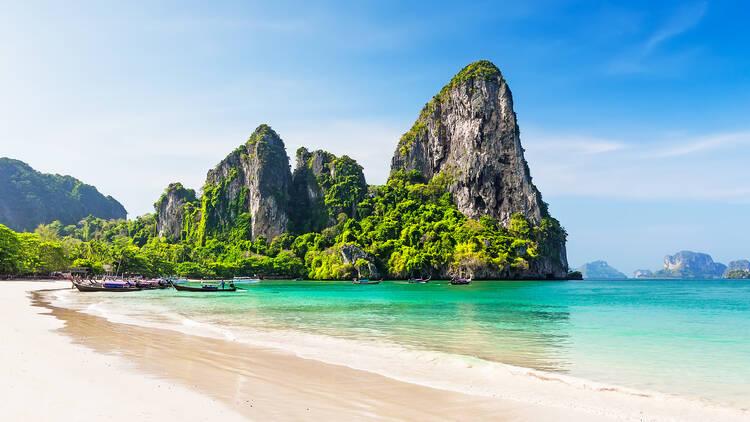 Thailand's tropical beaches are celebrated worldwide for their stunning beauty, with sugar white sand, crystal clear waters, and breathtaking landscapes. Regrettably, the detrimental effects of mass tourism have taken a toll on some of these once-idyllic destinations. The iconic novel, "The Beach," vividly captured the utopian paradise that existed along Thailand's Andaman coast in the 1990s, but locating such a hidden gem requires a more diligent search nowadays. Nevertheless, Phi Phi island still retains its allure as a precious treasure, radiating its brilliance. Additionally, Thailand boasts several opulent resorts, including the remarkable Soneva Kiri, each boasting their own secluded and immaculate beaches.
Best time to visit: Most of the time, the weather in Thailand is quite pleasant, although it does become hot and rainy in the summer months. The coolest period of the year falls between November and February, with less rainfall compared to other times. It is strongly advised to steer clear of the rainy season (July to October) due to the heavy tropical downpours that can occur.
35. Cherrapunji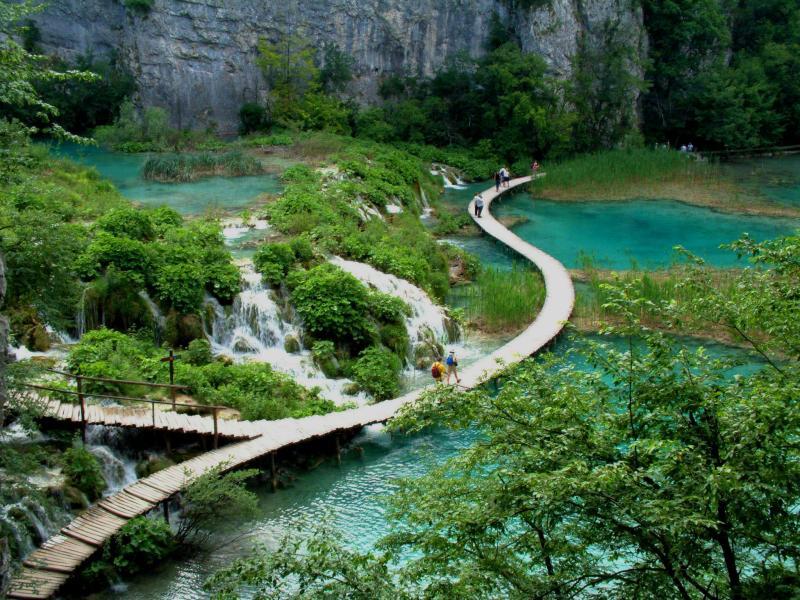 Cherrapunji offers an awe-inspiring experience for those seeking something extraordinary and unexpected. Renowned for its numerous waterfalls, the living root bridges found there are guaranteed to leave you mesmerized.
Best time to visit: November to May
How to reach
By air: Lokpriya Gopinath Bordoloi International Airport in Guwahati (163 km away) is the nearest air connect.
By rail: Guwahati is the nearest railhead to Cherrapunji.
Places to visit Cherrapunji: Nohkalikai Falls, Daiñthlen Falls, Thangkharang Park, Kynrem Falls, Mawsmai Cave, Seven Sisters Falls, and more.
Average Temperature: 17 to 24-degree celsius