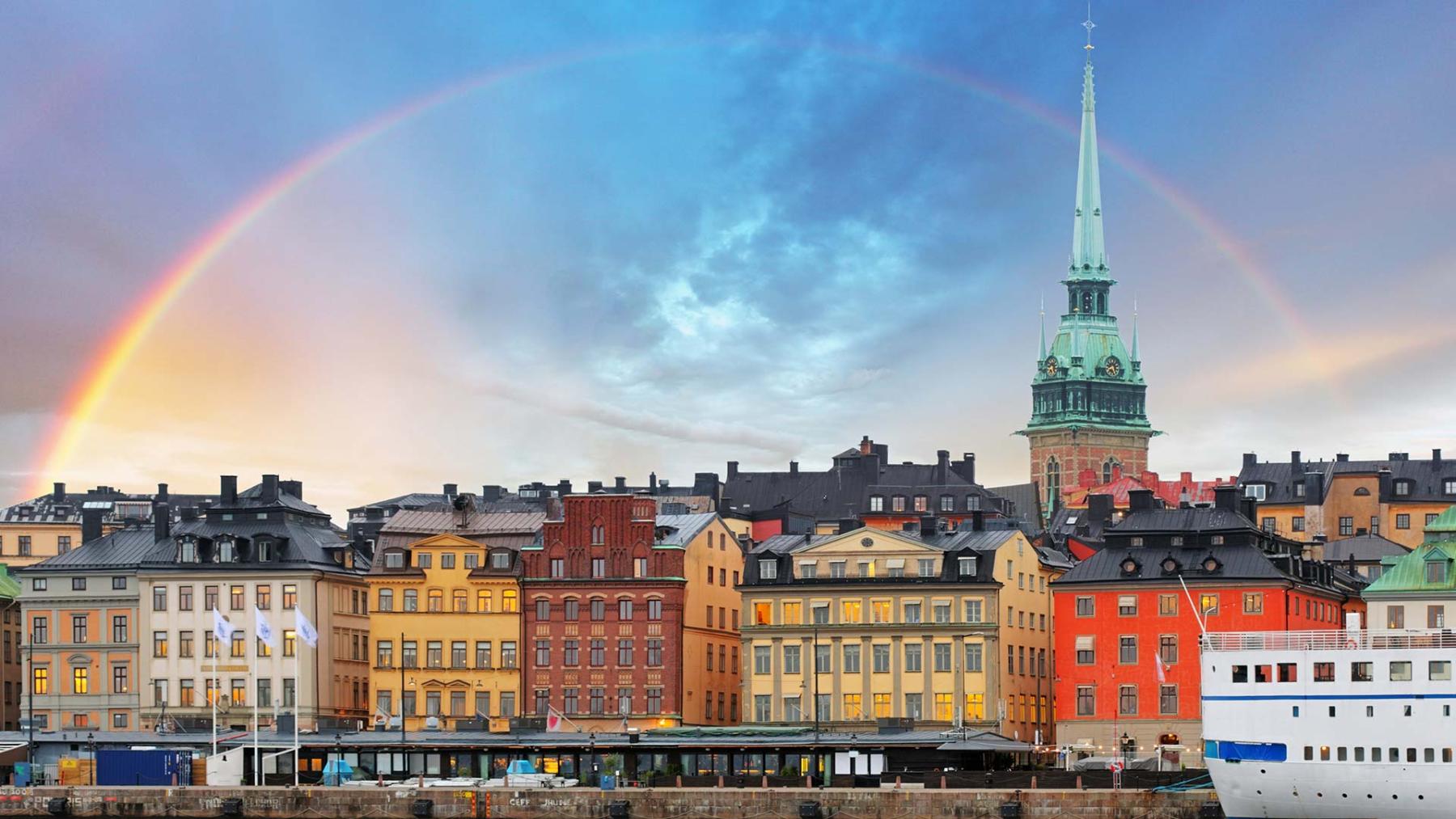 Sweden is a nation that offers an abundance of attractions. With its captivating scenery, significant landmarks, delectable food, and vibrant traditions, there is an experience tailored for every individual. If you're seeking an ideal 10-day itinerary for Sweden, your search ends here. We have curated a comprehensive manual that encompasses top-notch recommendations for exploring this magnificent nation, encompassing noteworthy destinations, activities, and suggestions for dining and accommodation.
We can assist you in maximizing your experience during your visit to Sweden, ensuring an unforgettable trip. You'll have ample opportunity to discover and appreciate the finest attractions this stunning country has to offer within the span of 10 days.
Day 1-2: Stockholm
Day 1:
Commence your exploration in Stockholm, the capital city, where a delightful blend of historical allure and contemporary urban lifestyle awaits. Embark on a stroll through Gamla Stan, the charming Old Town, characterized by its winding cobblestone pathways, vibrant facades, and an array of enticing tourist establishments. Be sure to visit the iconic Royal Palace, the Nobel Prize museum, the parliament buildings, and the medieval Storkyrkan Cathedral, all conveniently situated within the confines of Gamla Stan.
Afterward, make your way across the northern bridge towards the contemporary downtown area, where Stockholm's City Hall can be spotted on the left-hand side. Explore the captivating gold and blue rooms, and if you're up for it, ascend the tower. Subsequently, head back to Drottninggatan, known as the queen's street, which will guide you through the majority of Stockholm's contemporary city center. You'll encounter numerous shops, cafes, and restaurants along this route.
---
Day 2:
Utilize the available public transportation to Djurgården for an opportunity to explore the Vasa Museum. There, you can witness the remarkably intact Vasa warship from the 17th century, which tragically sank shortly after embarking on its maiden voyage in 1628. Additionally, Djurgården offers other noteworthy attractions such as the Abba Museum and Skansen, a charming zoo and open-air museum suitable for families.
If photography piques your interest, make sure to pay a visit to Fotografiska, a venue that hosts extensive displays of contemporary and modern photography. Admission tickets are required for all locations.
Afterward, make your way to the Public Library in Stockholm and spend some time appreciating its remarkable architecture. Following the library, ascend the hill known as Observatorielunden, located behind it, where you'll be rewarded with a breathtaking cityscape view alongside an observatory.
Although Drottningholm Palace is situated at a distance from the city, its park is unquestionably worth exploring in the summer season. Within its grounds, you can discover a Gothic Tower, Chinese Pavilion, enchanting fountains, picturesque gardens, and the historic royal residence dating back to the 1600s.
Where to stay
In the vicinity of the city center, you'll find numerous options for accommodation, including hotels, hostels, and Airbnbs. For the utmost convenience, Norrmalm is the prime location to stay in, while Södermalm serves as a close runner-up.
What to eat
While Sweden is widely recognized for its renowned meatballs and lingonberry sauce, it's important to acknowledge that the country offers a diverse range of delectable traditional dishes beyond just meatballs. When exploring Swedish cuisine, it's highly recommended to seek out Husmanskost, which represents homestyle cooking. In Stockholm, you might consider indulging in S.O.S, a delectable combination of butter, cheese, and herring, or savoring a toast Skagen, featuring shrimp in mayo atop a slice of toast. Other noteworthy options include pytt i panna, a delightful medley of diced potatoes, meat, and onions, as well as gravad lax, a flavorful dish showcasing cured salmon, to mention just a few examples.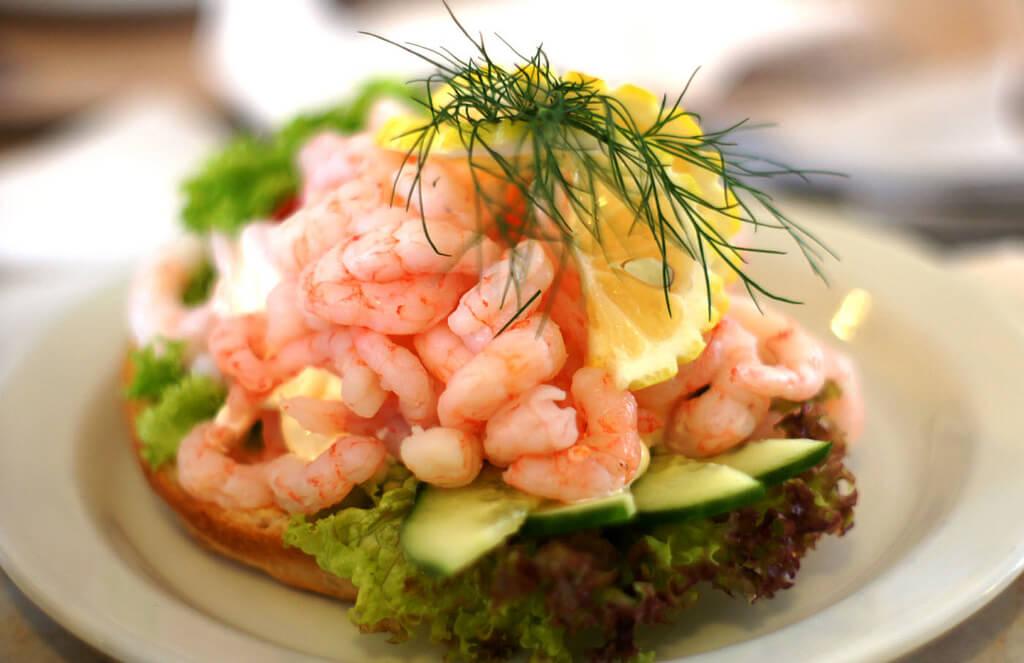 ---
Day 3-5: Dalarna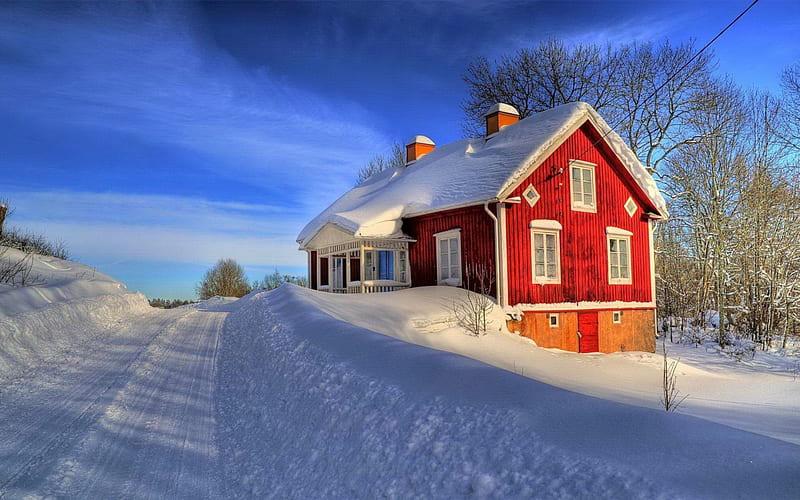 Dalarna, situated in the heart of Sweden, is renowned for its captivating charm. This region is characterized by its picturesque red cabins, breathtaking natural scenery, and exceptional cultural legacy. For those traveling by car, we recommend making a detour to Uppsala before embarking on the journey to Falun and Siljan. The drive to Siljan typically takes approximately 4-5 hours.
Day 3:
Uppsala is renowned for its exquisite Uppsala Cathedral, the tallest church structure in Scandinavia. Explore the cathedral and ascend to its pinnacle to behold breathtaking vistas of the city. Afterwards, venture to the 16th-century Uppsala Castle, now transformed into a museum, where you can delve into the rich history of both the castle and the city.
If you find yourself with some free time, consider strolling through the charming Linnaeus Garden, which happens to be Sweden's oldest botanical garden. This delightful place showcases an array of plants and flowers, providing a visually pleasing experience.
When you're in Falun, make sure to explore the Falun Copper Mine, a prominent cultural and historical site in Dalarna. This mine, active for centuries, was renowned for its exceptional copper output, earning it global recognition. Nowadays, visitors have the opportunity to embark on a captivating tour of the mine, delving into its rich history and gaining insight into the experiences of the diligent miners who toiled there. This immersive journey through time offers awe-inspiring vistas along the way, leaving visitors in awe of the breathtaking scenery.
Day 4:
Discover the Dalarna Museum, an enchanting destination for expanding your knowledge about the region's history and culture. Immerse yourself in the museum's extensive assortment of artifacts and displays, which vividly depict the lives of Dalarna's inhabitants throughout the ages. Delve into a diverse range of exhibits, including traditional folk attire, intricate textiles, meticulously crafted wooden furniture, and an array of tools. By delving into the museum's captivating offerings, you'll gain a captivating insight into the bygone eras of Dalarna.
Following that, you have the option to embark on a leisurely stroll or scenic drive across the countryside, where you will come across the renowned Swedish red wooden cabins, referred to as Falu red houses. These houses are emblematic of Sweden and are accompanied by the presence of the Dalecarlian horse, a traditional wooden statue depicting a horse that is intricately carved and painted, with its origins rooted in Dalarna. The majority of these horses are crafted by hand, making them an ideal memento to carry back with you.
Dalarna offers an intriguing aspect with its abundant cultural legacy, which captivates many. Renowned for its captivating traditional folk music and dance, visitors have the chance to immerse themselves in these invaluable cultural gems. Throughout the year, a multitude of traditional folk festivals and events occur, providing ample opportunities to witness these delights firsthand. To ensure you don't miss out on the happenings during your visit, it is advisable to consult the calendar of events. Alternatively, you can opt for a guided tour to delve into the region's depths and explore its wonders.
Day 5:
Just a 16-minute drive from Falun lies Carl Larsson-gården, also known as Carl Larsson's garden, situated in Sundborn. This historic place was the residence of the celebrated Swedish artists Carl and Karin Larsson, who played a pivotal role in the Arts and Crafts movement in Sweden. Explore their fascinating lives, delve into their artistic passion and design expertise, and discover how they emerged as prominent figures in Swedish art history.
If you drive for a short distance, you'll arrive at Lake Siljan, which offers numerous nature activities including canoeing, fishing, hiking, cycling, and more. In the vicinity, you'll find Leksand, a town renowned for one of Dalarna's top attractions: Siljansbadet beach. This beach is especially popular during the summer and provides an ideal setting for swimming, sunbathing, picnicking, and enjoying the breathtaking views of the lake's pristine waters.
If you're looking for an activity suitable for the whole family, consider visiting Leksand Sommarland, a water park that caters to all age groups. Alternatively, you can enjoy a leisurely walk in Tällberg Village, a delightful and scenic destination nestled in the heart of Dalarna. This charming village is renowned for its stunning wooden houses, historic churches, and its picturesque lakeside setting.
While in Dalarna, the main focus is on unwinding and immersing oneself in the serene natural ambiance. Additionally, exploring the unique local stores is highly recommended.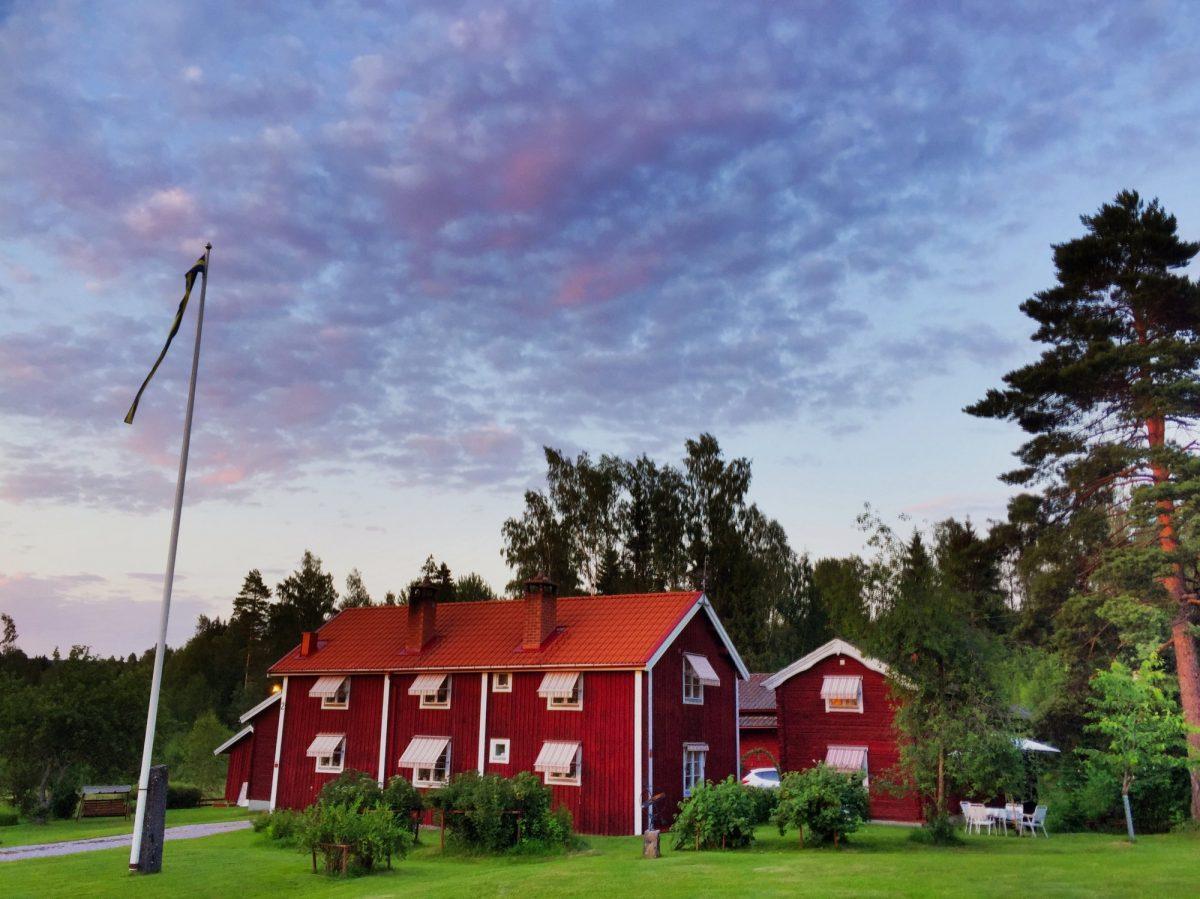 Where to stay
We recommend staying in one of Dalarna's renowned red cabins to fully immerse yourself in serenity, as they are an emblematic feature of the region. The majority of these cabins are self-catered, which entails taking care of your own meals and tidying up before departure. In general, they tend to offer a more economical option compared to hotels.
What to eat
It is highly recommended to try Falukorv, a type of sausage from Falu, as it holds the utmost popularity in the region. While there exist numerous recipes, it is commonly enjoyed alongside potatoes. Additionally, Leksands Knäckebröd, a delicious crisp bread originating from Leksand, is another notable culinary delight. Moreover, the region of Dalarna is abundant in Rainbow trout and moose, both of which frequently appear on menus.
---
Day 6-7: Gothenburg and the West Coast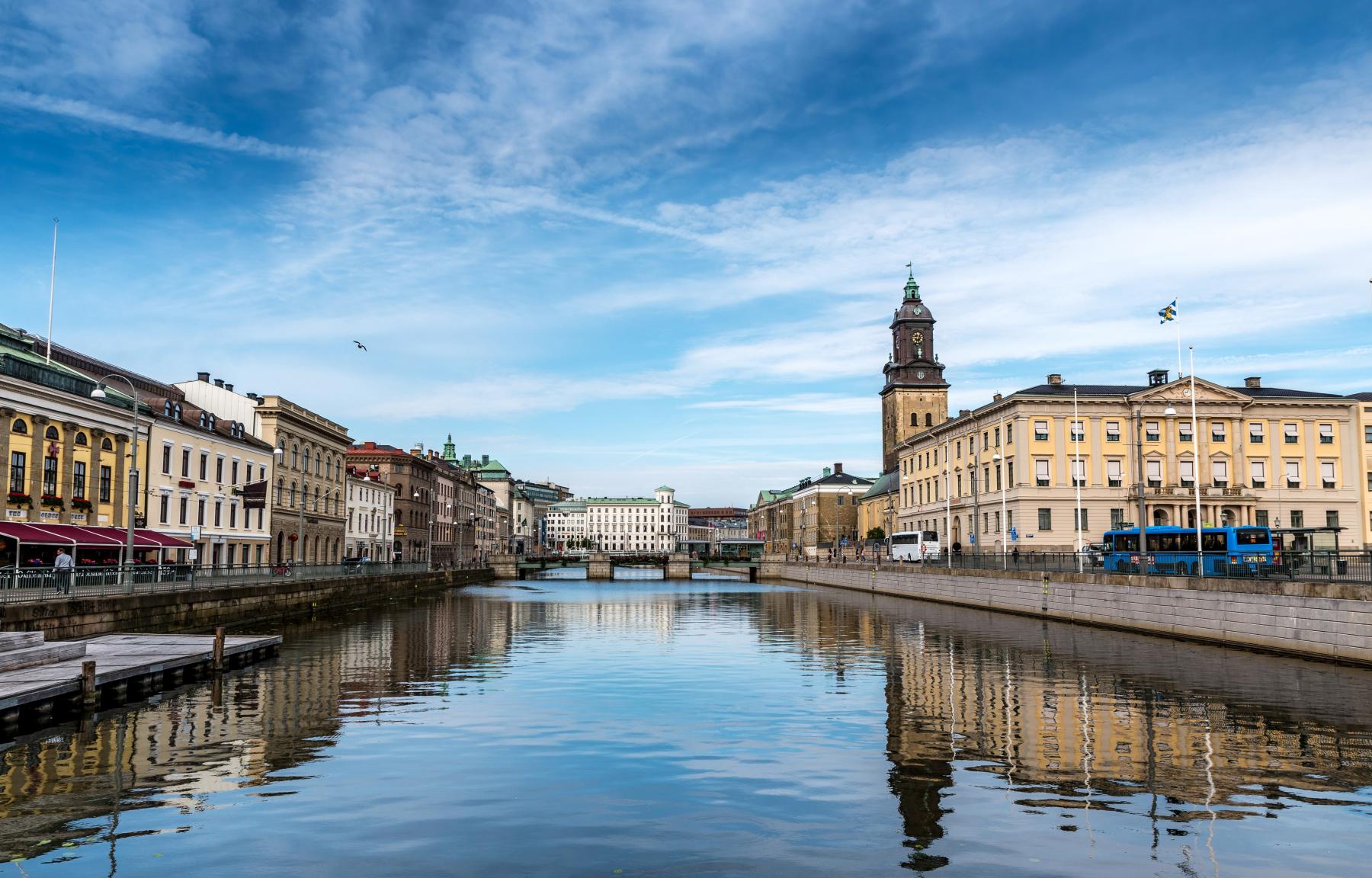 You can either opt for a 6-7 hour drive or choose to travel by train to reach Gothenburg, the second-largest city in Sweden, and explore the captivating West Coast. This area is renowned for its vibrant contemporary ambiance and delectable seafood. Gothenburg attracts numerous tourists due to its appealing architectural designs, lively cultural environment, and breathtaking shoreline, offering a multitude of attractions and activities to indulge in.
Day 6:
Commence your exploration of Gothenburg with a visit to its primary highlight, the Volvo Museum. Located in Gothenburg, which serves as the birthplace of Volvo, this museum showcases a remarkable assortment of Volvos spanning various eras. Gain insights into the history of this renowned Swedish car manufacturer, discover their groundbreaking invention of the 3-point seat belt, and marvel at a captivating miniature replica of a Volvo SUV crafted entirely from Lego bricks. Remember to make advanced arrangements as the museum lies beyond the city center.
After returning to the city center, individuals seeking excitement can explore Liseberg Amusement Park. They can embark on an exhilarating journey aboard Balder, a wooden rollercoaster that debuted in 2003, delivering an intense sensation of 10 negative G forces. Alternatively, they can delight in Helix, Scandinavia's longest rollercoaster, reaching speeds of up to 100 km/h and subjecting riders to 4.3 G forces.

If you prefer to unwind, you can spend the day exploring the numerous parks and gardens in the city. A great starting point would be the Gothenburg Botanical Garden, which showcases a diverse array of plants and flowers from around the globe. Alternatively, you can visit Slottsskogen Park, a serene green sanctuary situated in the heart of the city. This park offers an ideal escape from the bustling urban life, allowing you to indulge in activities such as having a picnic, taking a leisurely stroll, or simply relaxing on a park bench while basking in the sun. Additionally, the park features a zoo where you can observe Nordic animals such as moose, Gotland ponies, Gute sheep, and more.

During the late afternoon or evening, make your way to the Haga Neighborhood, which is renowned as one of Gothenburg's oldest and most enchanting regions. It boasts narrow, cobbled streets, traditional Swedish houses from the 17th century, and delightful cafes and shops. Embark on a leisurely walk through the streets and relish in the captivating visuals, delightful sounds, and alluring aromas that permeate this splendid locale.

Day 7:
Explore Feskekörka, the renowned Fish Market in Gothenburg, which is celebrated for its seafood. It is a must-visit destination that draws countless tourists. This captivating indoor market offers a splendid opportunity to savor Sweden's finest seafood and indulge in local delicacies. With an assortment ranging from smoked salmon to delectable seafood soup, there is an array of options to suit every palate.

In Gothenburg, you can find numerous museums, including the Maritiman Museum, which is a distinctive establishment focused on boats and ships. The Gothenburg Natural History Museum offers exhibitions encompassing a wide range of subjects, from insects to dinosaurs. For art enthusiasts, the Gothenburg Museum of Art showcases remarkable pieces by renowned Swedish artists as well as international artists. Additionally, the Gothenburg City Museum is dedicated to preserving and showcasing the local history of the city.
In Gothenburg, you can find numerous museums, including the Maritiman Museum, which is a distinctive establishment focused on boats and ships. The Gothenburg Natural History Museum offers exhibitions encompassing a wide range of subjects, from insects to dinosaurs. For art enthusiasts, the Gothenburg Museum of Art showcases remarkable pieces by renowned Swedish artists as well as international artists. Additionally, the Gothenburg City Museum is dedicated to preserving and showcasing the local history of the city.
Following that, you can pay a visit to Sweden's Götheborg, which is a faithful reproduction of the renowned Swedish sailing vessel known as Götheborg. This ship played a significant role in facilitating trade with Asia. Unfortunately, during its third journey to China, the original ship met with misfortune and sank near Gothenburg in 1745. Presently, in the year 2023, the ship is undergoing necessary repairs, resulting in restrictions on visitors boarding the vessel.

The Oscar Fredrik Church should be included in your itinerary, as it is a magnificent church with a neo-gothic architectural style dating back to the 1890s. Its name is derived from King Oscar the Second.

Where to stay
Similar to Stockholm, Gothenburg offers a plethora of accommodations such as hotels, hostels, and Airbnbs. However, the majority of the city center is situated around the Göta canal, serving as a convenient starting point for your search. Alternatively, you have the option to stay in a cozy cabin located on one of the coastal islands, though accessing and leaving the islands may pose some challenges. Another possibility is to opt for a charming traditional bed and breakfast.

What to eat
You should definitely sample Blåmusslor (Blue mussels), fisksoppa (Fish soup), and Västbottenpaj (Cheese pie). The west coast, being close to the sea, offers an abundance of delectable seafood options. Fish soup comes in various variations, typically featuring fish chunks, shrimp, and mussels in a rich creamy or tomato-based broth. Västbottenpaj, a cheese pie, utilizes Västbotten cheese known for its distinctive bittersweet and salty flavor. Its texture resembles that of Parmesan cheese.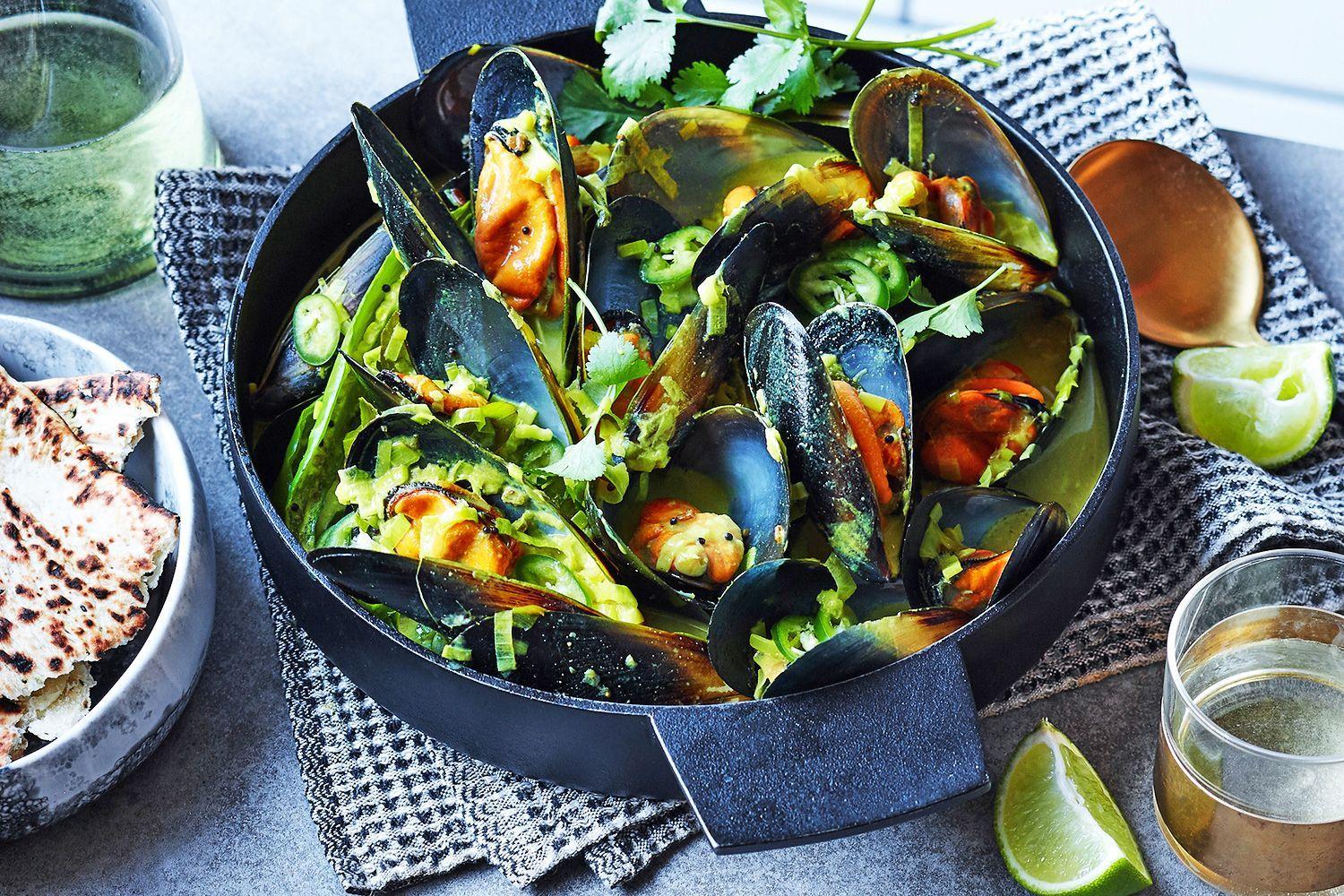 ---
Day 8: Malmö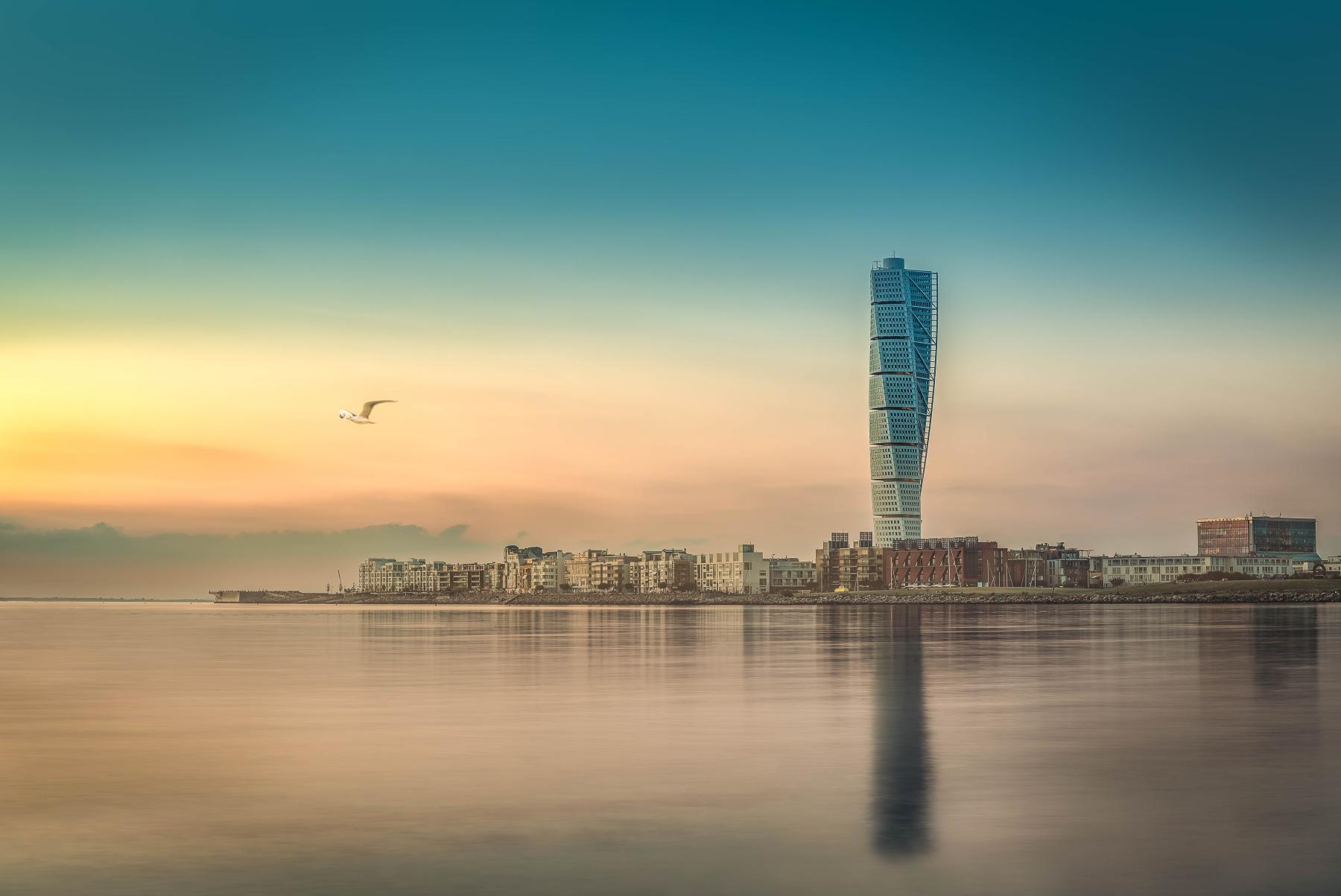 In just a few hours of travel by car or train, Malmö awaits you. This lively city is brimming with incredible experiences and delectable cuisine. Allow us to guide you on maximizing your single day in Malmö, ensuring an unforgettable and remarkable visit to this splendid destination.

Constructed in 1537 atop the remains of an ancient stronghold, the Malmö Castle stands as the most ancient extant Renaissance castle in Scandinavia. Serving as a prominent symbol within the city, this castle offers a captivating window into a bygone era when Skåne county was under Danish dominion. Delve into the castle's expansive grounds, marvel at the picturesque vistas of the city, and unravel the intriguing journey that transformed it from a regal fortress to a place of confinement.
Once you've explored the castle, make your way to the Old Town of Malmö. This captivating section of the city is brimming with narrow, meandering streets, age-old structures, and numerous attractions to behold, including the Town Hall and the King's Park, known as Kungsparken. Roam the streets at your leisure, immersing yourself in the ambiance, or take a break at one of the numerous cafes and restaurants available, offering delectable food options.
The Turning Torso, an extraordinary architectural marvel, stands out among the world's most captivating buildings and is a must-see for anyone visiting Malmö. This awe-inspiring structure represents a stunning display of contemporary design and showcases the remarkable possibilities of modern engineering. Constructed in 2005 as a neo-futurist residential skyscraper, it proudly held the title of the tallest building in Scandinavia. Although access to the tower is typically restricted to the public, during select summer months, one can ascend to its heights by purchasing a ticket.

The Turning Torso, an extraordinary architectural marvel, stands out among the world's most captivating buildings and is a must-see for anyone visiting Malmö. This awe-inspiring structure represents a stunning display of contemporary design and showcases the remarkable possibilities of modern engineering. Constructed in 2005 as a neo-futurist residential skyscraper, it proudly held the title of the tallest building in Scandinavia. Although access to the tower is typically restricted to the public, during select summer months, one can ascend to its heights by purchasing a ticket.

If you happen to have some free time, it's completely feasible to take a day trip to Copenhagen, Denmark by crossing the Öresund bridge. The bridge is particularly fascinating because part of it extends beneath the sea.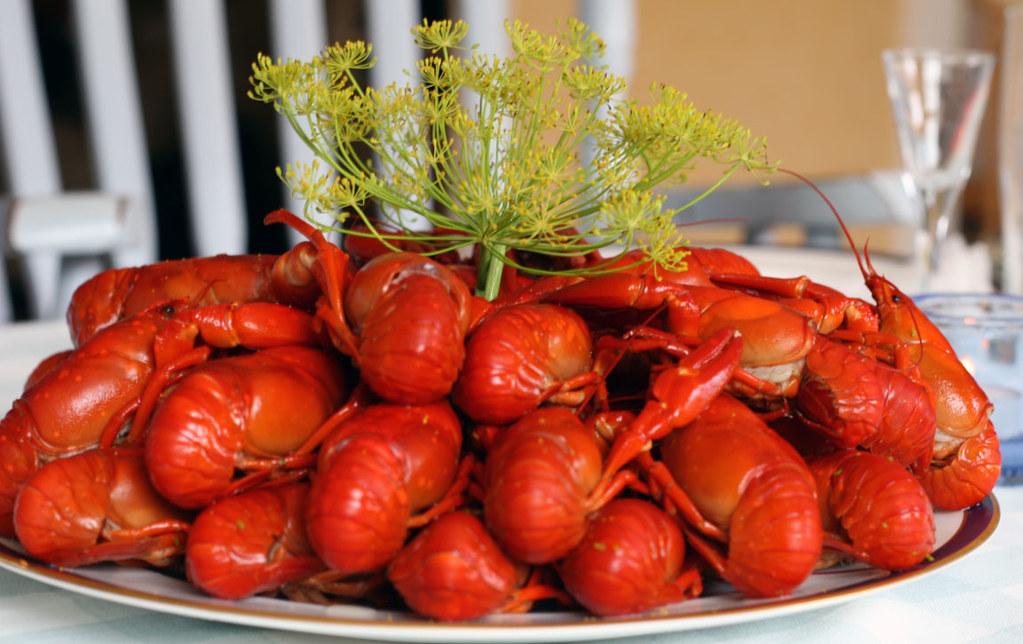 Where to stay
If you're looking for a fresh alternative to hotels or Airbnb and prefer something different, we suggest considering bed and breakfast accommodations. They provide an excellent choice for those on a budget seeking friendly service. Although they might be located outside the city center, they are certainly worth considering.

What to eat
Experience the delightful flavors of Malmö by indulging in Raggmunk med fläsk (potato pancake with bacon), kräftor (crayfish), or lobsters when they are in season. Don't miss out on the renowned Wallenbergare (boiled veal burger) either. Malmö boasts an extensive array of dining establishments, cafes, and bars catering to diverse culinary preferences. Whether you crave seafood, traditional Swedish fare, or international delicacies, you'll undoubtedly discover a culinary delight that suits your palate.
---
Day 9-10: Karlskrona, Kalmar and Stockholm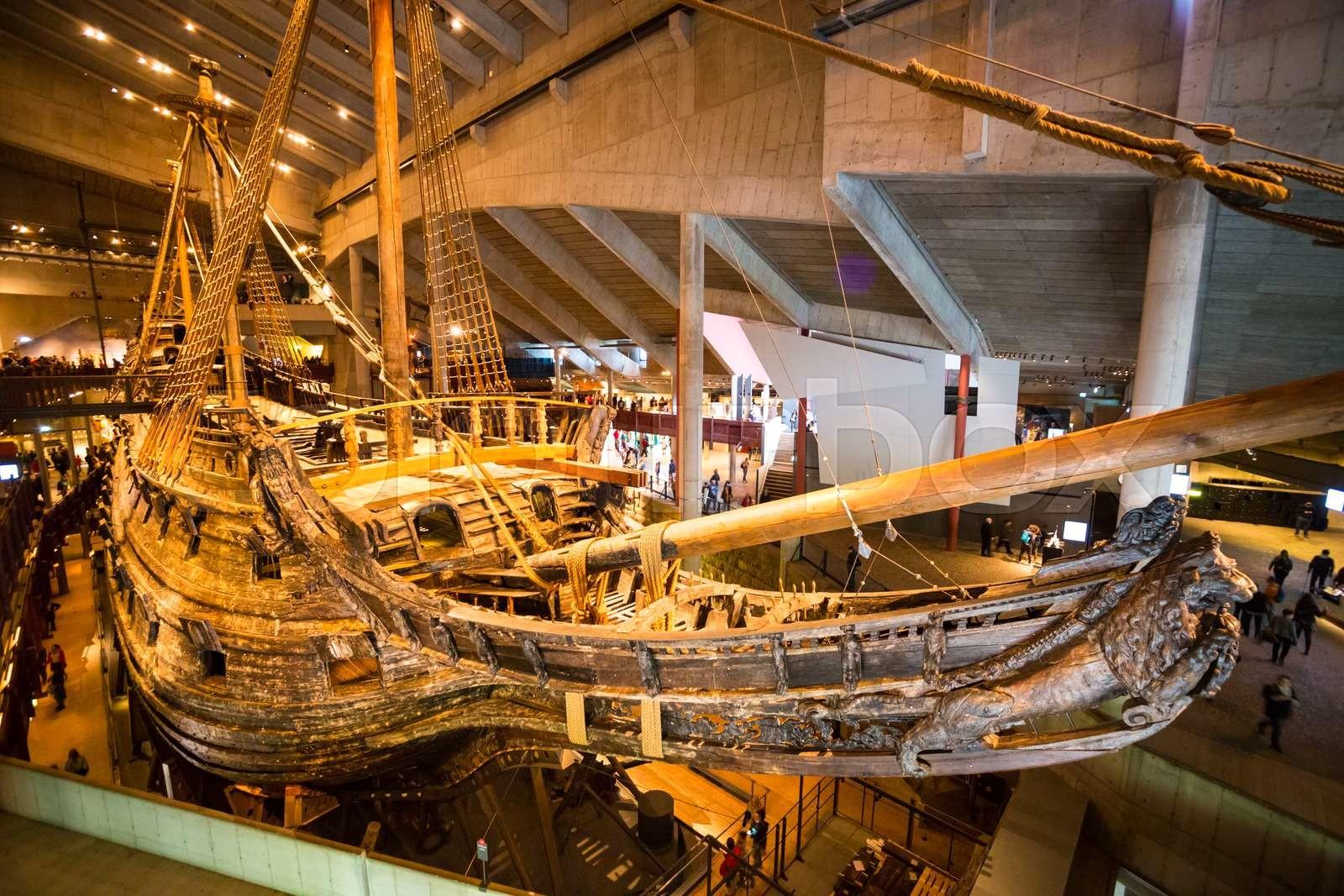 It takes approximately 8 hours to travel from Malmö to Stockholm. The final two days can be adjusted according to your preferences, allowing for extended stays in certain locations or additional explorations along the return journey. If you plan to begin the return trip on the ninth day, we highly recommend visiting Karlskrona and Kalmar.
Day 9:
Karlskrona, a naval city, is frequently disregarded despite its numerous hidden treasures. Without the fortunate occurrence of our visit, we would have remained unaware of the abundance of attractions it offers. Among these, the Naval Museum in Karlskrona is an absolute must-see. It proudly displays a complete-sized submarine accessible for exploration both externally and internally, a privilege granted by only a few museums worldwide.
Karlskrona, being a naval city, boasts approximately 420 bunkers that were constructed during World War 2 and the Cold War. These bunkers can be explored with the assistance of a guide, and some even offer the unique experience of dining within them.
Karlskrona offers a kayaking paradise for those seeking adventure! The awe-inspiring experience of kayaking through numerous islands in the sea is truly remarkable. Each island holds its own unique tale, making it worthwhile to bring along a picnic and snacks and explore some of them during your expedition. However, prior kayaking experience is recommended, as certain routes are better suited for experienced paddlers rather than beginners.
Experience a memorable stay in the vibrant wooden cottages by the seaside. The charming houses on Björkholmen were deliberately designed to be petite due to a historical scarcity of wood, resulting in a halt in new construction. Nevertheless, as the port grew bustling and an influx of shipyard workers arrived, they ingeniously resorted to smuggling fragments of wood to construct these cozy abodes for themselves. To arrange a tour or secure overnight accommodations, it is advisable to reach out to a knowledgeable local guide.
Day 10:
Kalmar Castle, a magnificent medieval stronghold constructed in the early 17th century, stands as a beloved attraction in Kalmar. This well-preserved fortress has been meticulously restored, offering visitors a chance to delve into its numerous chambers and grand halls, immersing themselves in its historical significance as a defender against pirates. Additionally, guests can appreciate the breathtaking vistas from the castle's towers. Notably, the castle holds great importance as the site where the renowned Kalmar Union was formed in 1397, uniting Sweden, Norway, and Denmark as members.
The city is home to Kalmar Cathedral, a renowned landmark that is widely regarded as one of Sweden's most exquisite churches. This cathedral stands out as a prominent illustration of classical baroque architecture.
Afterward, it's appropriate to return to Stockholm and allocate some time there before your flight.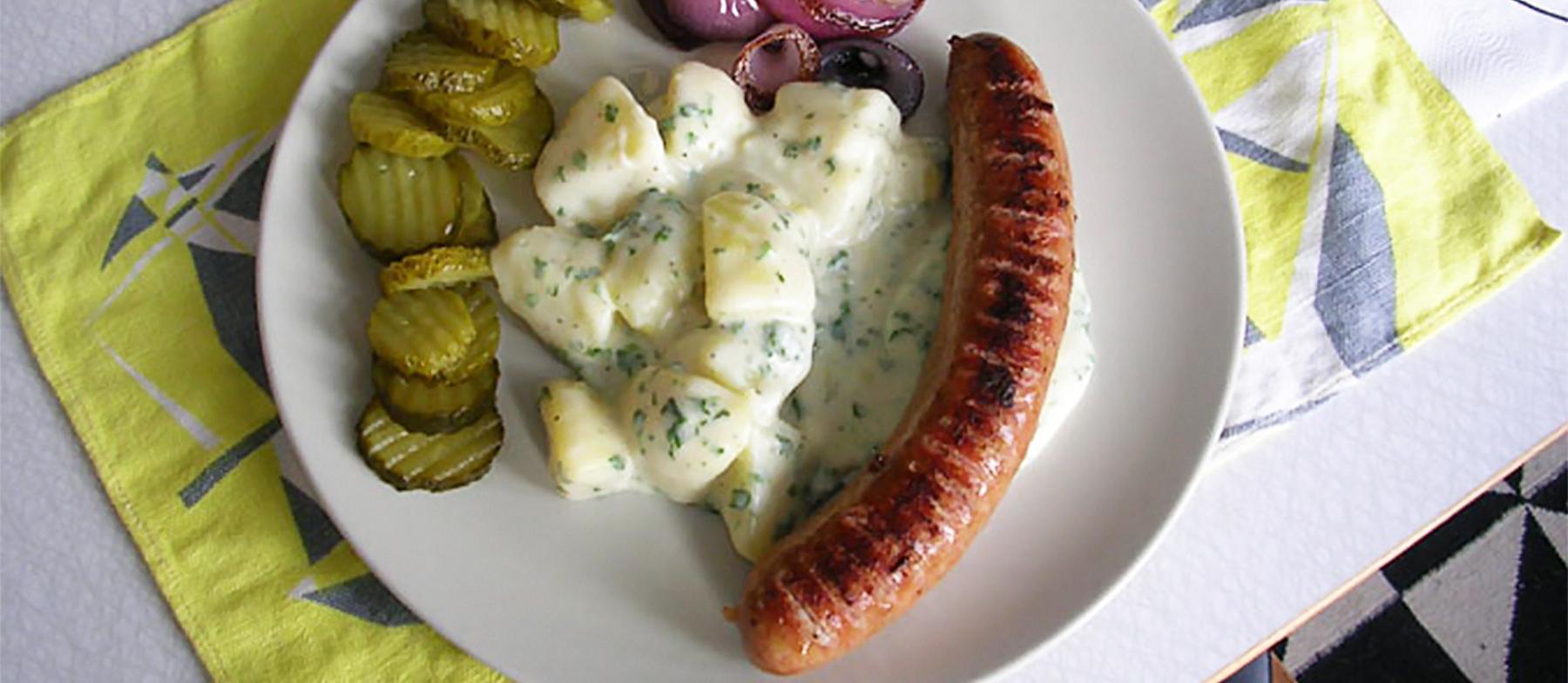 Where to stay
As previously stated, you have the option to stay in a compact dwelling on Björkholmen or locate a rural hotel or farmstay in close proximity. Although the number of hotels in Karlskrona and Kalmar is limited, we recommend immersing yourself in the countryside, embracing the natural surroundings, and fostering closer connections with the local community.

What to eat
In the region, some of the most well-liked dishes include Isterband sausage, Palt (a boiled potato dumpling), and Ärtsoppa (pea soup). The Isterband sausage stands out for its uniquely soft texture that simply dissolves in your mouth. Palt is deeply rooted in the local traditions and is known for its versatility in fillings, often featuring pork or other meats. As for Ärtsoppa, it is a beloved Swedish comfort food that can be commonly found in cafes rather than upscale dining establishments.