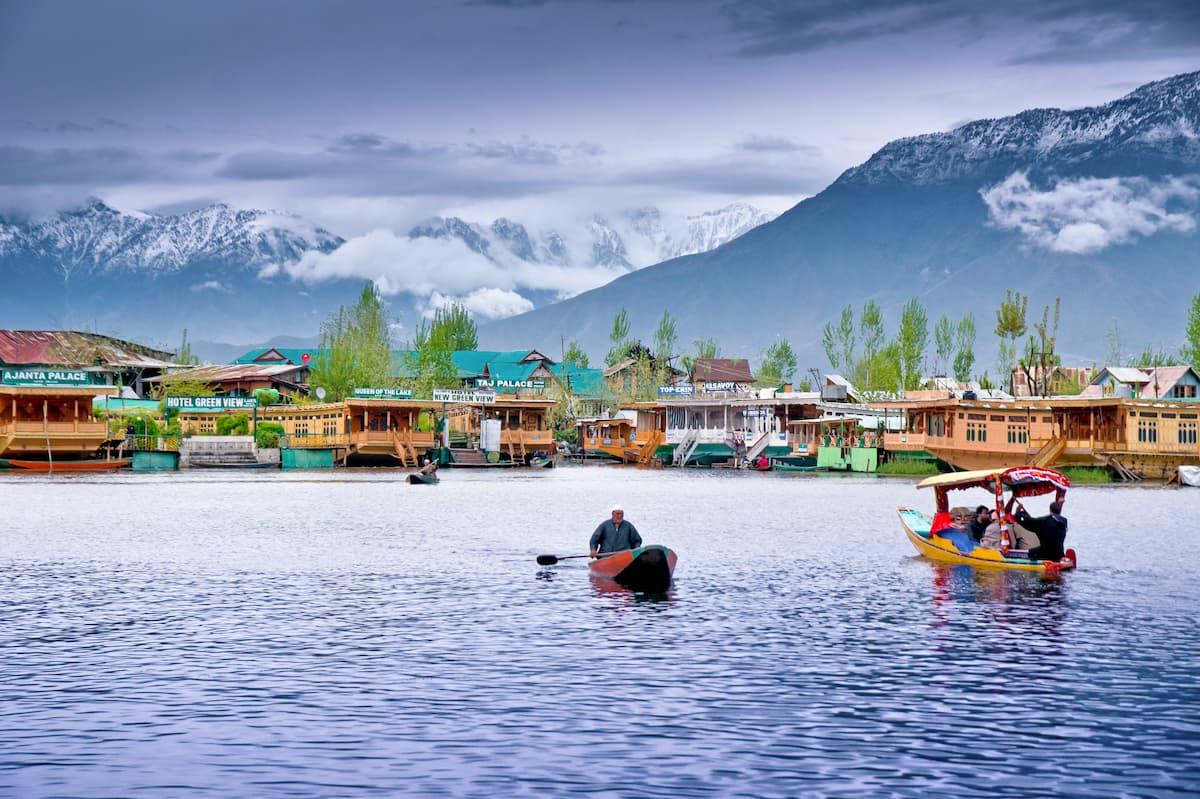 Jammu, which is the winter capital of the Indian Union territory of Jammu and Kashmir, is a significant place that leads to the famous Vaishno Devi cave temple and the beautiful yet conflicted Kashmir Valley. It is situated on the cliffs of the Shivalik range, near the banks of the river Tawi. The name of this region comes from Raja Jambu Lochan, a ruler from the 14th century who is credited with establishing the city. Although Jammu has been around since ancient Vedic times, its impressive structures date back to the 2nd century, earning it the nickname "The City of Temples."
Jammu used to be the capital of the Dogra dynasty, who played a key role in creating the state of Jammu and Kashmir. However, after India's partition in 1947, Maharaja Hari Singh, the ruler of Jammu, decided to join the Union of India. If you're considering a visit to Jammu, here are some of the top things to do.
1.
Visit the Bahu Fort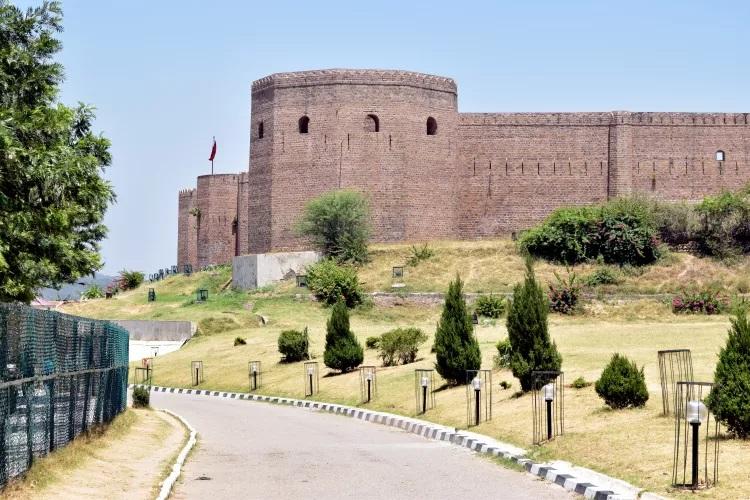 The Bahu Fort is situated near the old city of Jammu and is dedicated to Goddess Kali, who is the main deity of the city. Although the fort itself is not open to the public for security reasons, you can still visit the temple located there to learn about its history. The temple, which is made of white marble and was built in the 8th or 9th century, is quite small and crowded due to its popularity.
---
2.
Take a Stroll in the Bagh-e-Bahu Garden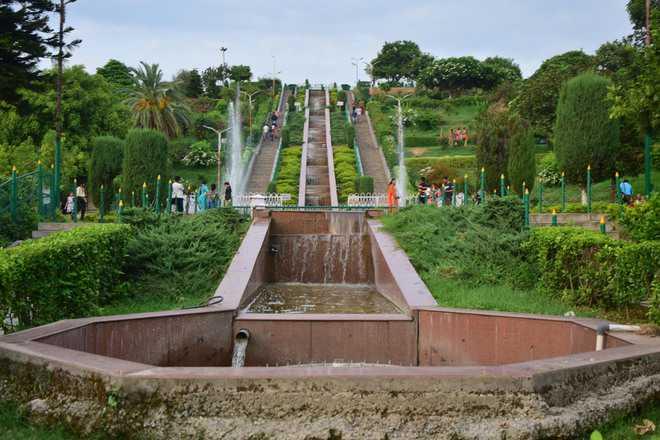 Bagh-e-Bahu is a beautiful garden situated near the edges of Bahu Fort. It has cascades that were made by people, a park for children, an aquarium located underground, and gardens filled with flowers on different levels. The garden has special viewpoints where visitors can enjoy stunning sunsets and panoramic views of the city of Jammu.
---
3.
Taste Jammu Cuisine in Gandhi Nagar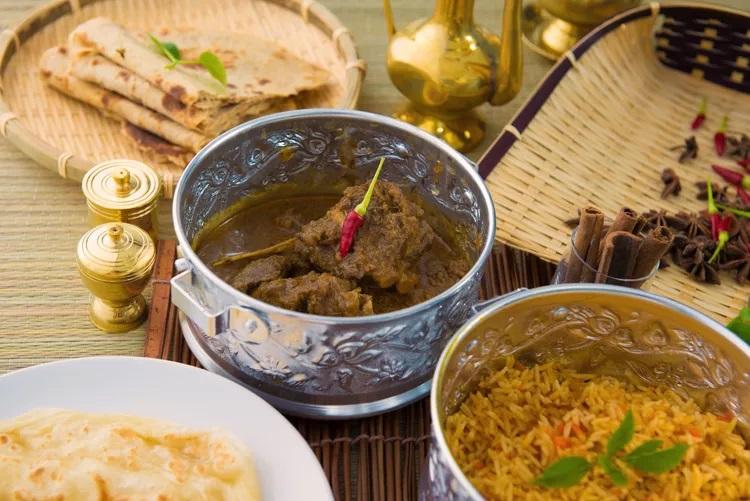 When you're in Jammu, don't forget to try the local food and taste the street food from the bamboo carts in Gandhi Nagar. These food stalls are popular among people who come out in the evenings, as well as locals of all ages. They offer freshly prepared dishes at affordable prices.
In Jammu and Kashmir, there is a special kind of red kidney bean called the Jammu Rajma, which is famous in the region. It has a deep red color and a unique flavor that distinguishes it from other types of Rajma found in India. The best way to enjoy this dish is by having it with hot steamed basmati rice.
---
4.
Step Back in Time at the Mubarak Mandi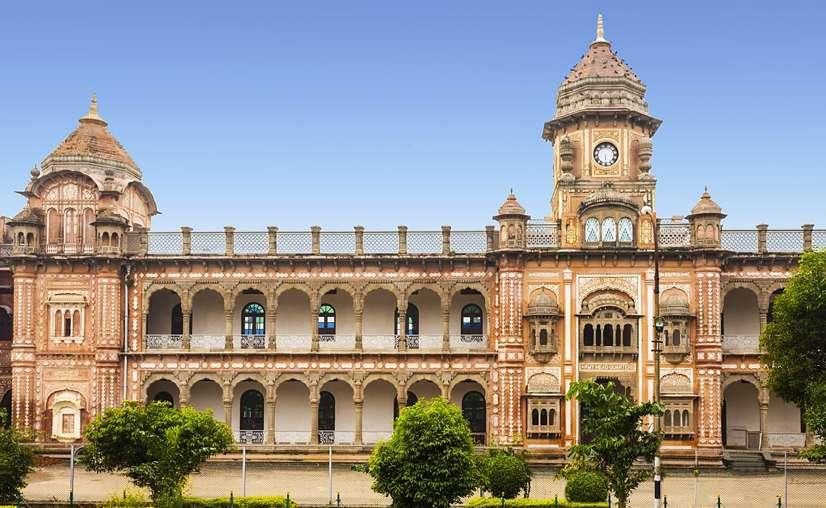 The Mubarak Mandi used to be the fancy home of the Dogra kings until 1925, when Maharaja Hari Singh moved to the Hari Niwas palace. It was started by Raja Dhru Dev in 1710, but over the years, many buildings and courtyards were added to the complex. Unfortunately, some parts were destroyed by fires and earthquakes.
Today, the Mubarak Mandi is a huge heritage complex that has been worked on for two centuries. It has beautiful architectural styles from Rajasthan, Mughal, and Baroque. It's still being improved and restored.
Inside the Mubarak Mandi, there is a special place called the Pink Hall. It has been turned into a museum. You can see rare Pahari miniature paintings and special items like the bow and arrow of Mughal emperor Shah Jahan there.
---
5.
Admire the Architecture of Amar Mahal Palace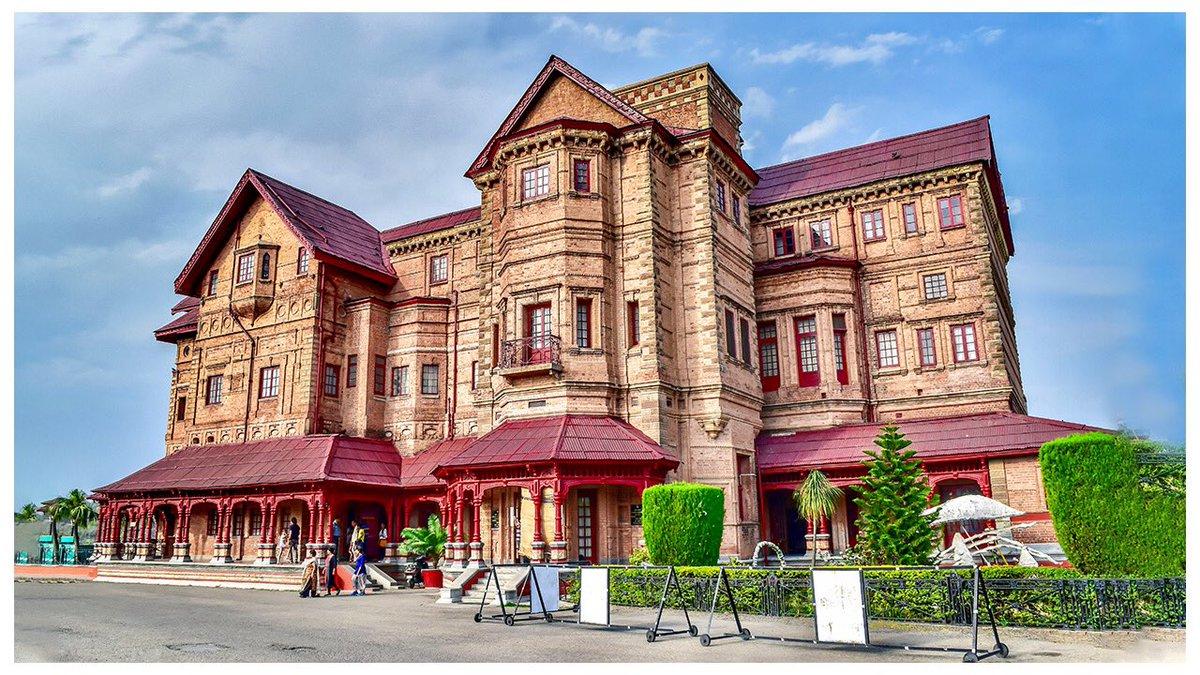 The Amar Mahal Palace, built in the 19th century, sits atop Manda hill, offering a beautiful view of the Tawi river valley. It used to be the residence of the rulers of Jammu and has a design similar to a French castle.
Today, the Amar Mahal has been transformed into a museum. Visitors can explore a wonderful collection of art, including rare books and paintings from the Dogra-Pahari region. Among the captivating displays are a golden sofa weighing 265 pounds and elevators designed in the Victorian style.
---
6.
See a Temple Built by a King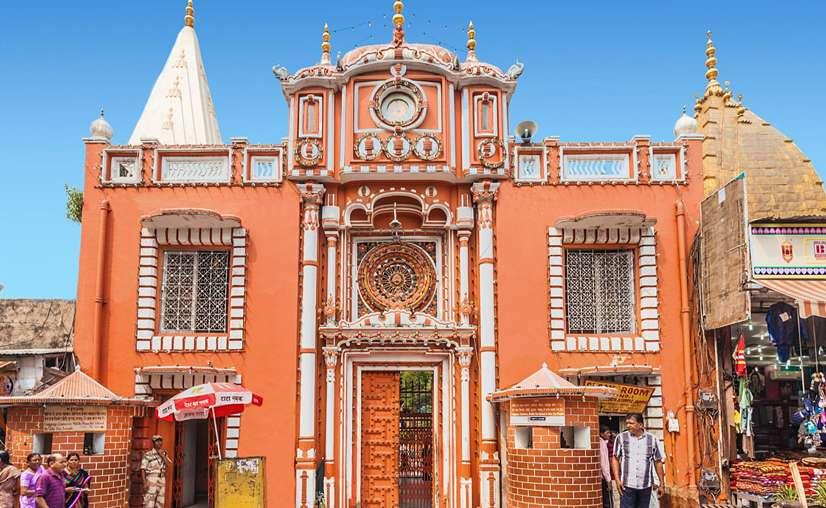 Raghunath Mandir is a Hindu temple in the center of Jammu city. It was constructed by Maharaja Gulab Singh in 1835. The temple is dedicated to Lord Rama, who is believed to be an incarnation of the Hindu deity Vishnu and is an important figure in Hinduism.
Inside the temple complex, there are seven smaller shrines devoted to different gods and goddesses from the Hindu pantheon. Each of these shrines has towers with golden spires. Additionally, the temple complex houses a library that contains a valuable collection of over 6,000 ancient manuscripts in languages like Sanskrit and other Indian languages.
---
7.
Sample Jammu's Local Cheese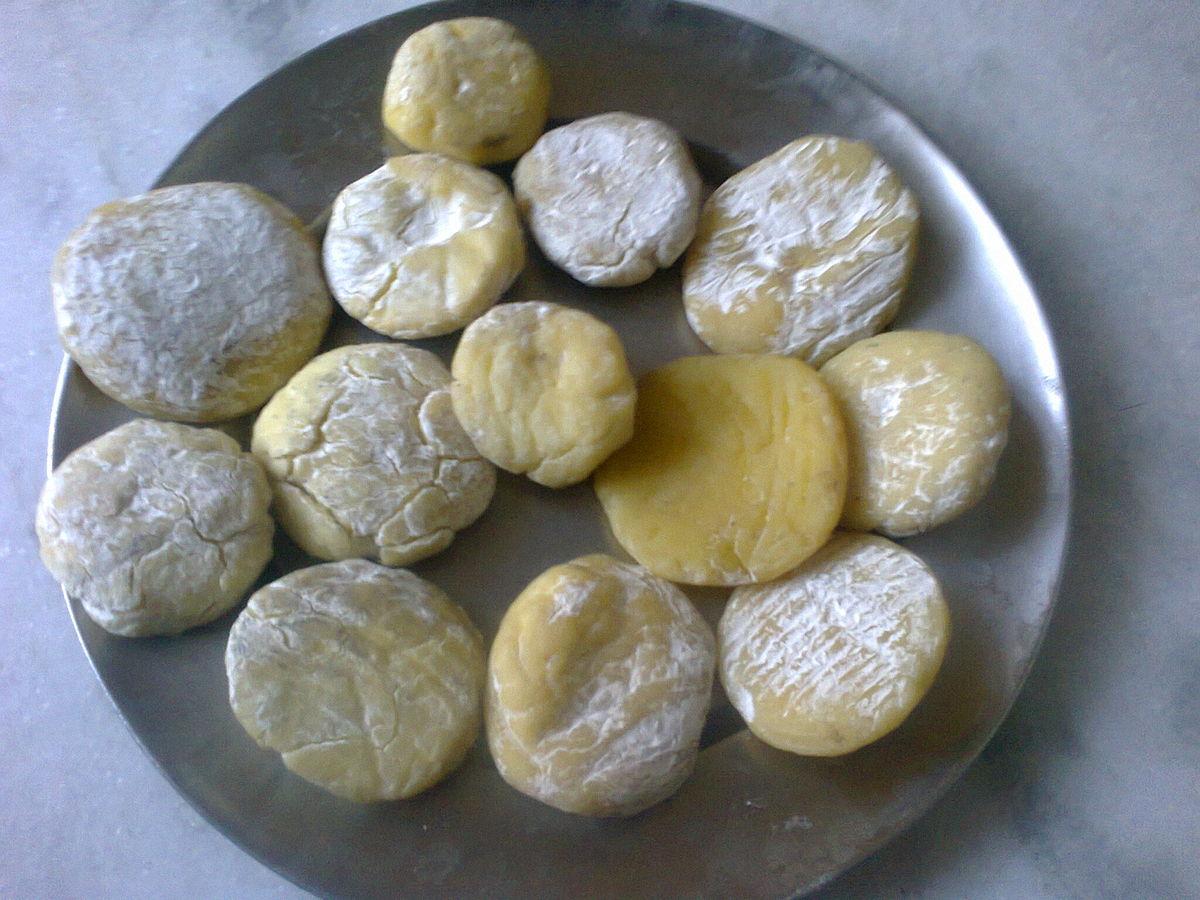 If you're visiting Jammu and Kashmir, don't miss the chance to try the special indigenous cheese called Kalahri. It's a unique local cheese that has a texture similar to mozzarella, but it has its own distinct flavor. One popular way to enjoy Kalahri is by stuffing it inside buns, toasting them on a pan, and serving them hot. You can also enjoy it with delicious chutney and tomato sauce. If you're looking for an authentic place to taste this local cheese, check out Pandit Kalahri Hut on Moti Bazaar Road.
---
8.
Browse Through Raghunath Bazaar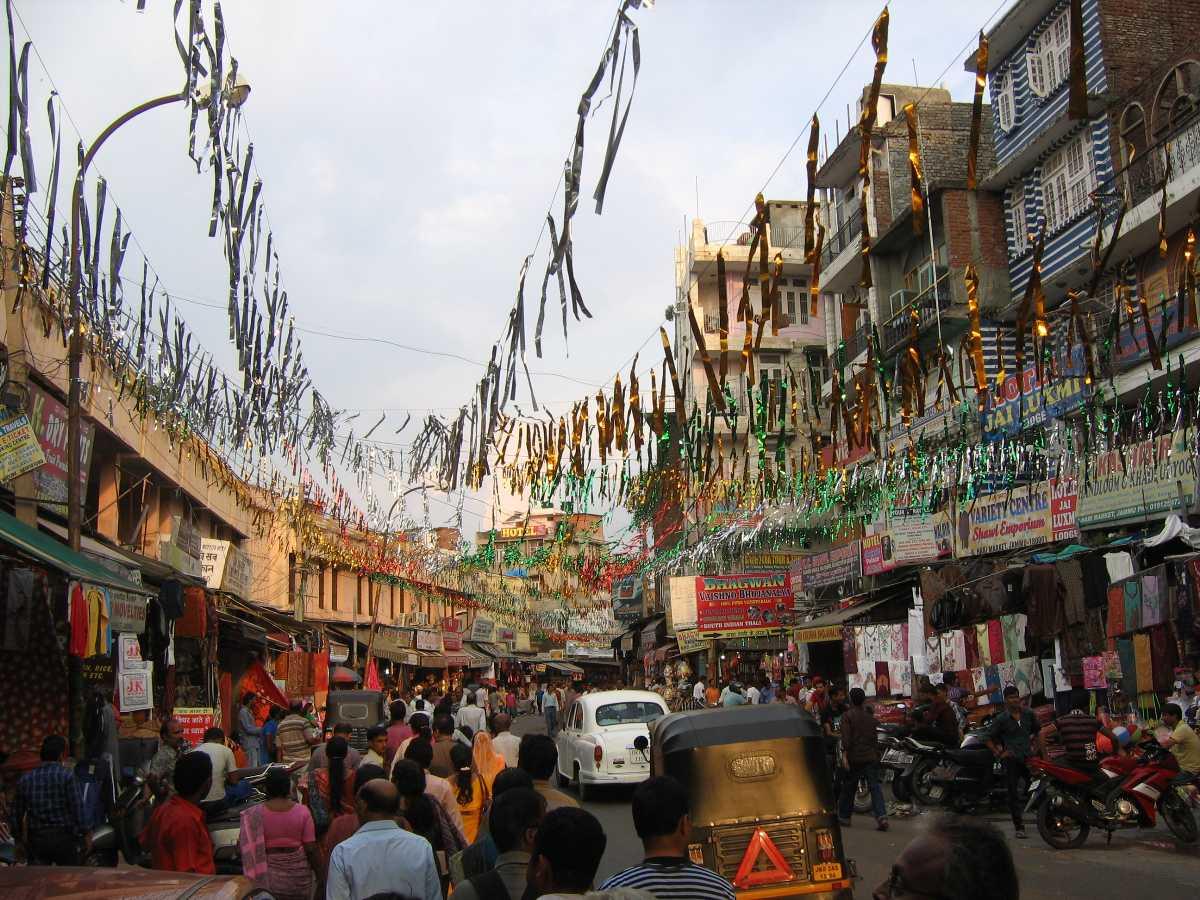 In Raghunath Bazaar, visitors can explore different shops where they can buy carpets, Pashmina shawls, tasty treats like chocolate burfi, and other mementos. The shops extend towards Hari Market, encircling the Raghunath temple. Local people often visit these shops to purchase handcrafted items, spices, and sweets. One highly recommended item to purchase here is saffron, a popular spice in the Jammu region.
---
9.
Soak in Nature's Beauty at Ramsar Sites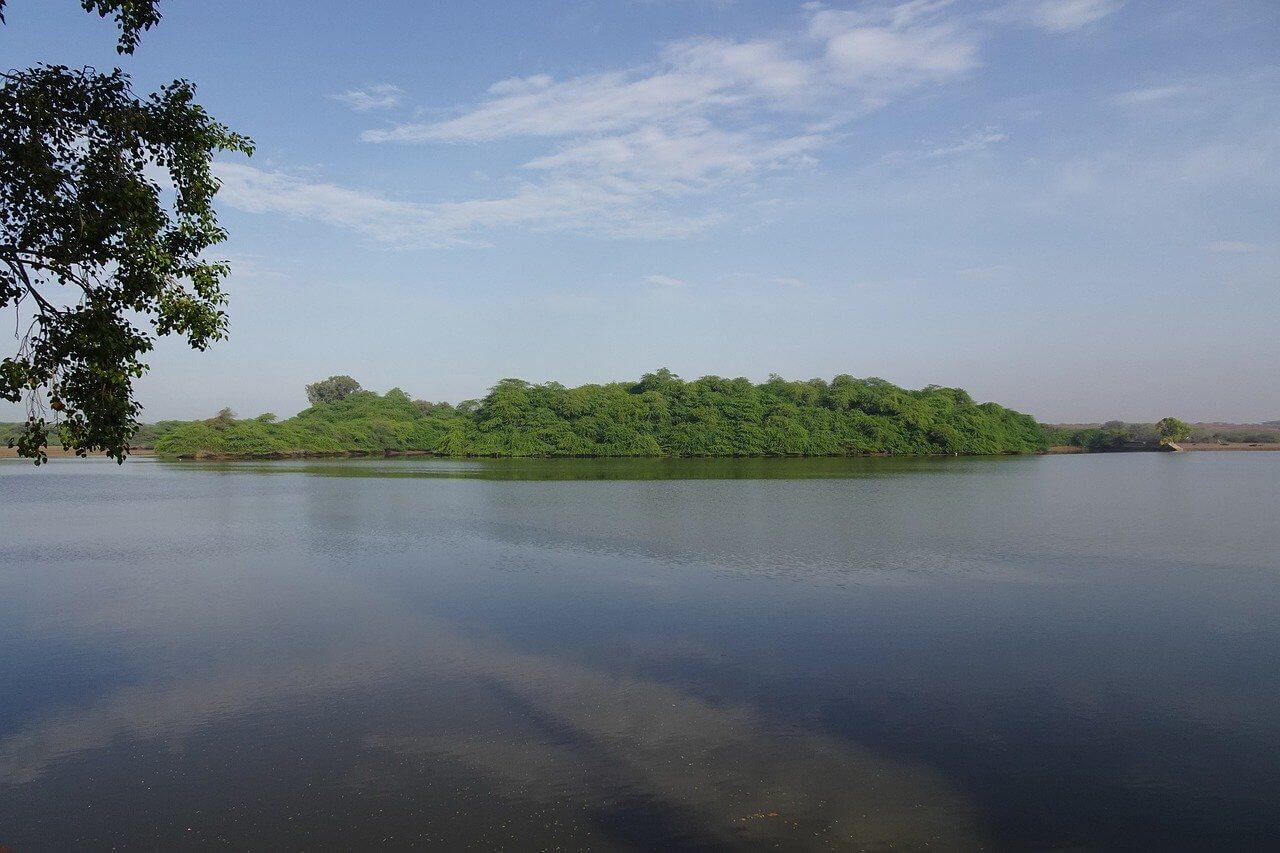 The twin lakes called Mansar and Surinsar are situated in the lower part of the Shivalik range, not far from Jammu city, about 43 miles away. These lakes have a special place in history as they are associated with the time of the Mahabharata. They are also recognized internationally as important wetlands and are known as Ramsar sites. The Ramsar Convention is an agreement between governments to protect wetlands, and it was established by UNESCO in 1971. People who visit these peaceful lakes can explore temples, go for a boat ride, take a leisurely walk, or enjoy a picnic in the gardens.
---
10.
Bird Watch at the Indo-Pak border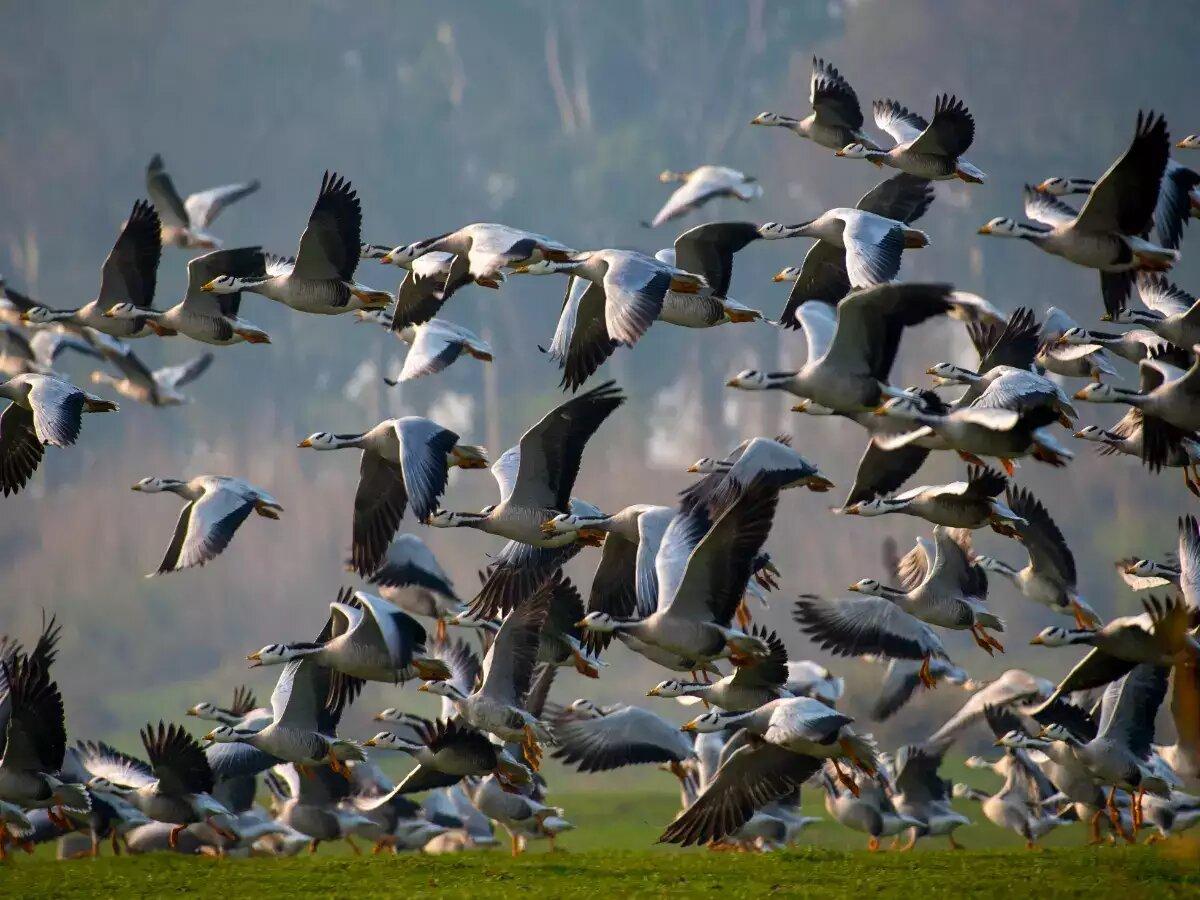 The Gharana Wetland Conservation Reserve is a special place for birds located on the border between India and Pakistan. It covers an area of 200 acres and is filled with wet and marshy land. Around 25,000 birds live there, belonging to different species. Most of these birds are migratory, which means they travel long distances, and some of them are endangered, meaning they are at risk of disappearing forever.
To protect these precious wetlands and the birds that live there, the government treats them as conservation reserves. This means that they have special laws in place to make sure they are taken care of. The Jammu and Kashmir Wildlife Protection Act of 1978 is one such law that helps protect the wetlands and the birds.
Gharana is famous around the world because it is recognized as an Important Bird Area (IBA). BirdLife International, based in the United Kingdom, and the Bombay Natural History Society have declared it as an IBA. This means that it is a significant place for birds and needs to be protected.
Nearby the Gharana Wetland Conservation Reserve is the Suchetgarh border post. From there, it is only 7 miles to Sialkot, Pakistan. This location helps people understand how close the reserve is to another country.
---
11.
Enjoy Adventure Sports at Patnitop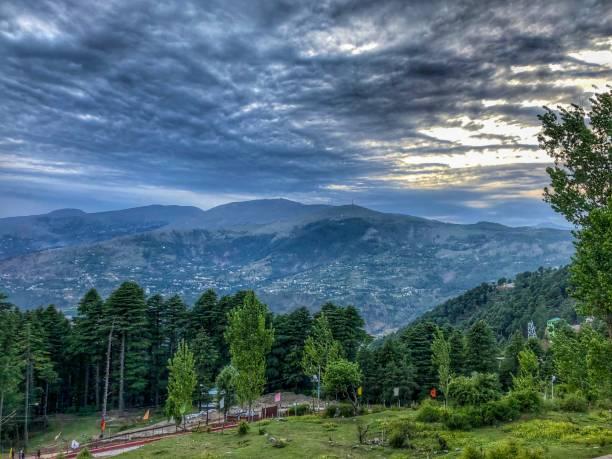 Patnitop is a beautiful place in the mountains, situated around 70 miles from Jammu. It's surrounded by dense pine forests and provides stunning views of the lower Himalayas. You can enjoy great picnic spots, go on exciting treks, and witness the mesmerizing Chenab basin landscape. During winter, there's plenty of snowfall, making it a perfect spot for skiing.
---
12.
Take in the Tulips in Sanasar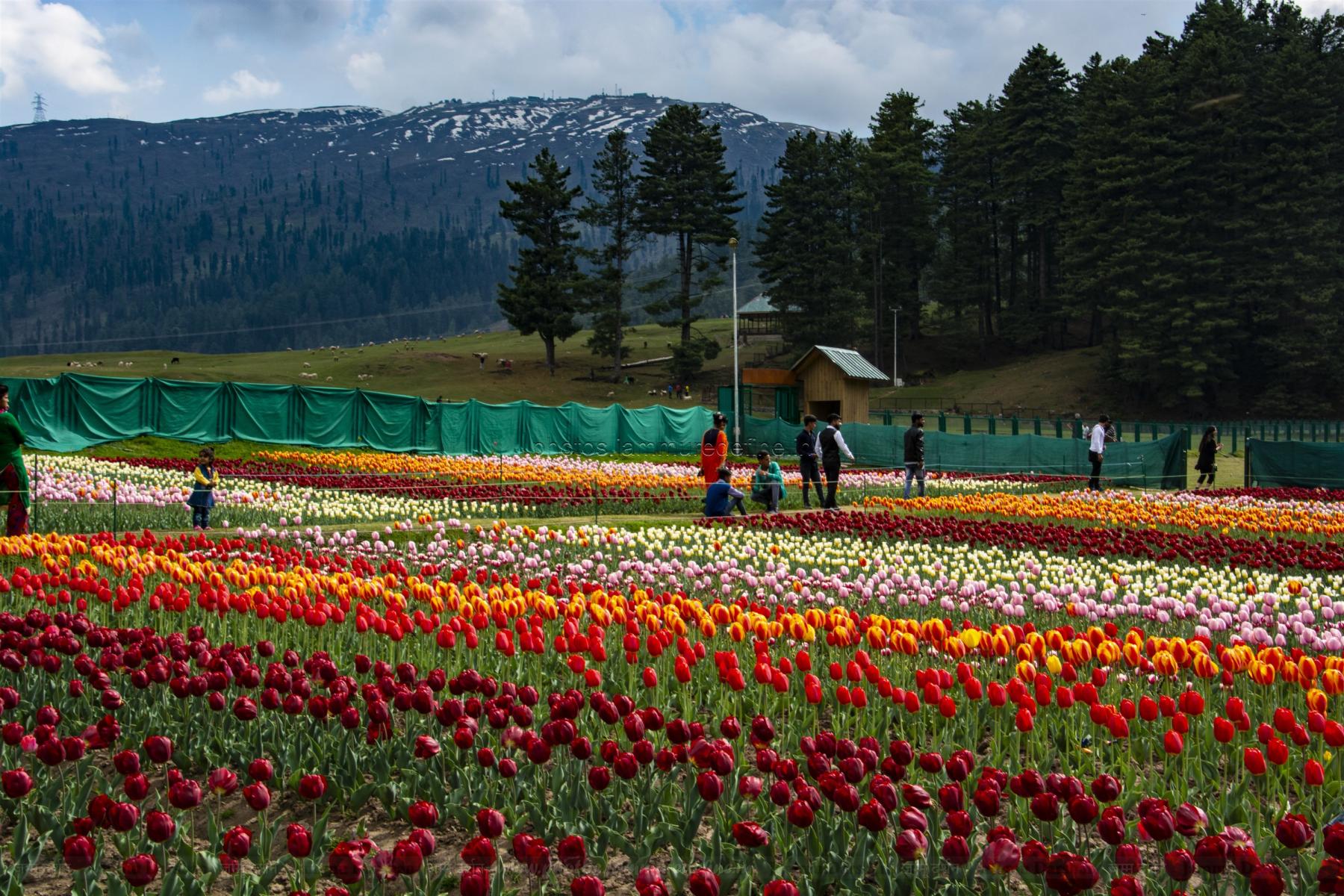 Sanasar is a special name for two villages, Sana and Sar, located to the west of Patnitop in the Ramban district. These villages are really pretty, with lots of small, charming places to live, lovely lakes, and cozy homestays. Sanasar has the biggest tulip garden in the Jammu area, which is only second in size to the larger tulip garden in Srinagar, found in the Indian union territory of Jammu and Kashmir. It's a wonderful place to go for a walk and enjoy the pleasant smells and bright colors of the flowers.
---
13.
Visit a Bygone Era at Akhnoor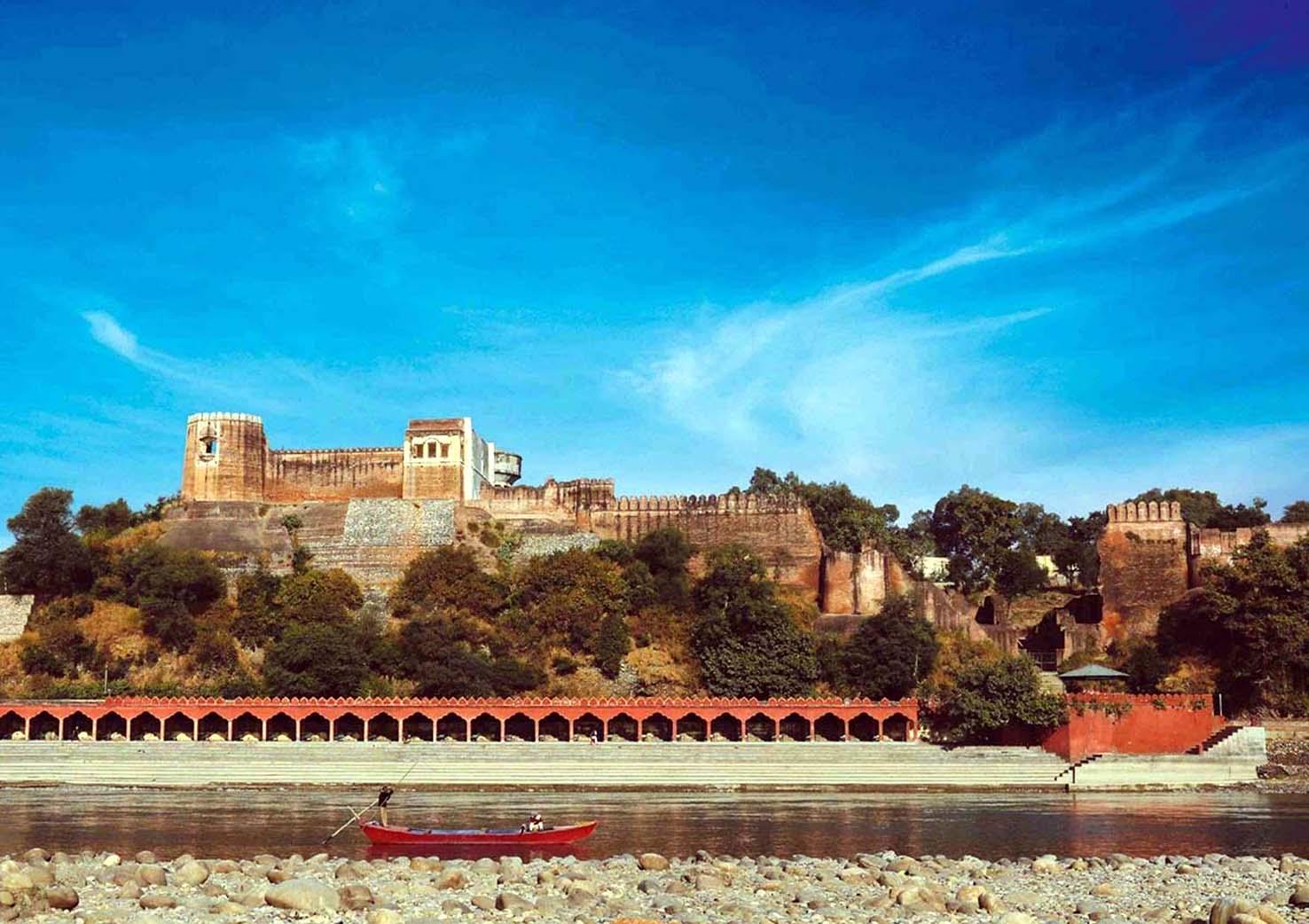 According to the ancient Hindu epic "Mahabharata," the Pandava brothers stayed in a cave near a historical fort during their last year of exile. This fort, known as Akhnoor Fort, is located on the banks of the Chenab River and is definitely worth visiting. Its construction began in 1762 under the rule of Mian Tej Singh and was completed in 1802 by his successor, Raja Alum Singh. Excavations conducted around the fort have led to the discovery of artifacts from the ancient Harappan and pre-Harappan civilizations, which are around 5,000 years old.
---
14.
Picnic at Basohli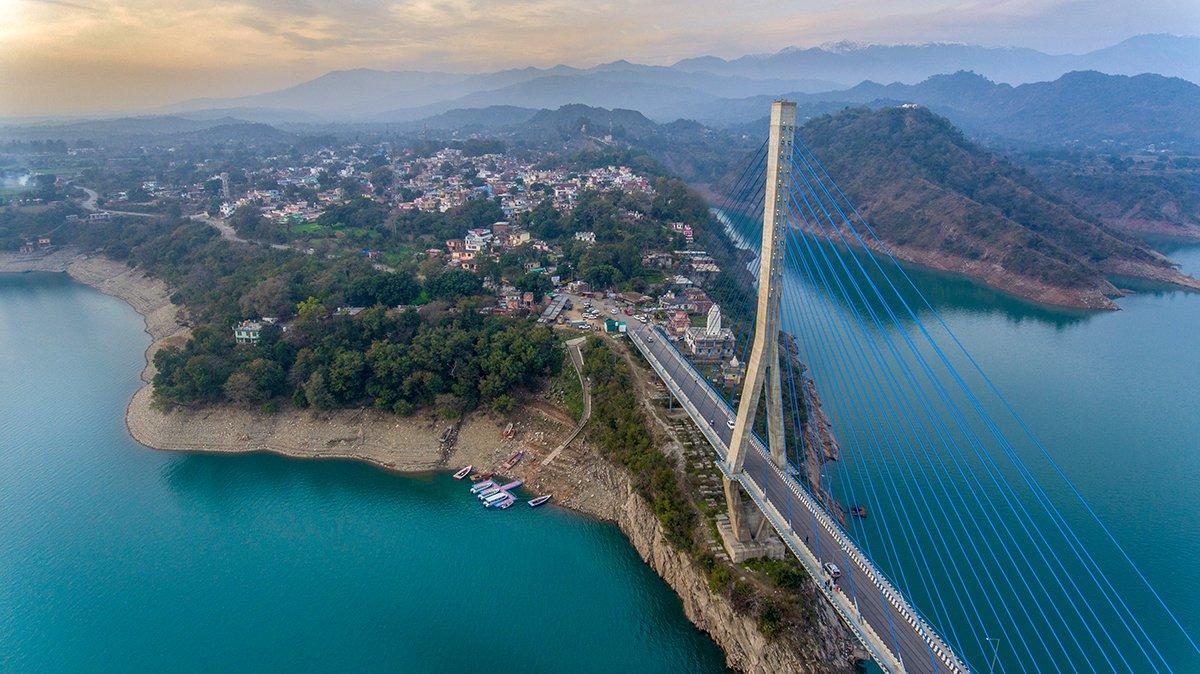 Nestled amidst beautiful mountains, you'll find the historic town of Basohli. In the past, it thrived as a kingdom, attracting Sanskrit scholars, skilled Pashmina silk weavers, and knowledgeable Ayurveda practitioners. Today, it is renowned for its exquisite miniature paintings and vibrant performing arts.
When you visit Basohli, you'll be treated to breathtaking views of the lush Shivalik mountains, the snow-covered Pir Panjal ranges, and the charming hill station of Dalhousie. Spending time here is truly worthwhile. Make sure not to miss the enchanting Purthu beach, often called Mini-Goa, and take a leisurely stroll across the Atal Setu, which is North India's first cable-stayed bridge. Additionally, enjoy boating in the captivating cyan waters of Ranjit Sagar Lake, explore the century-old temples of Chamunda Devi and Chanchlo Devi, and take a leisurely walk around the ruins of Basohli Fort.
---
15.
Trek Across the Trikuta Hills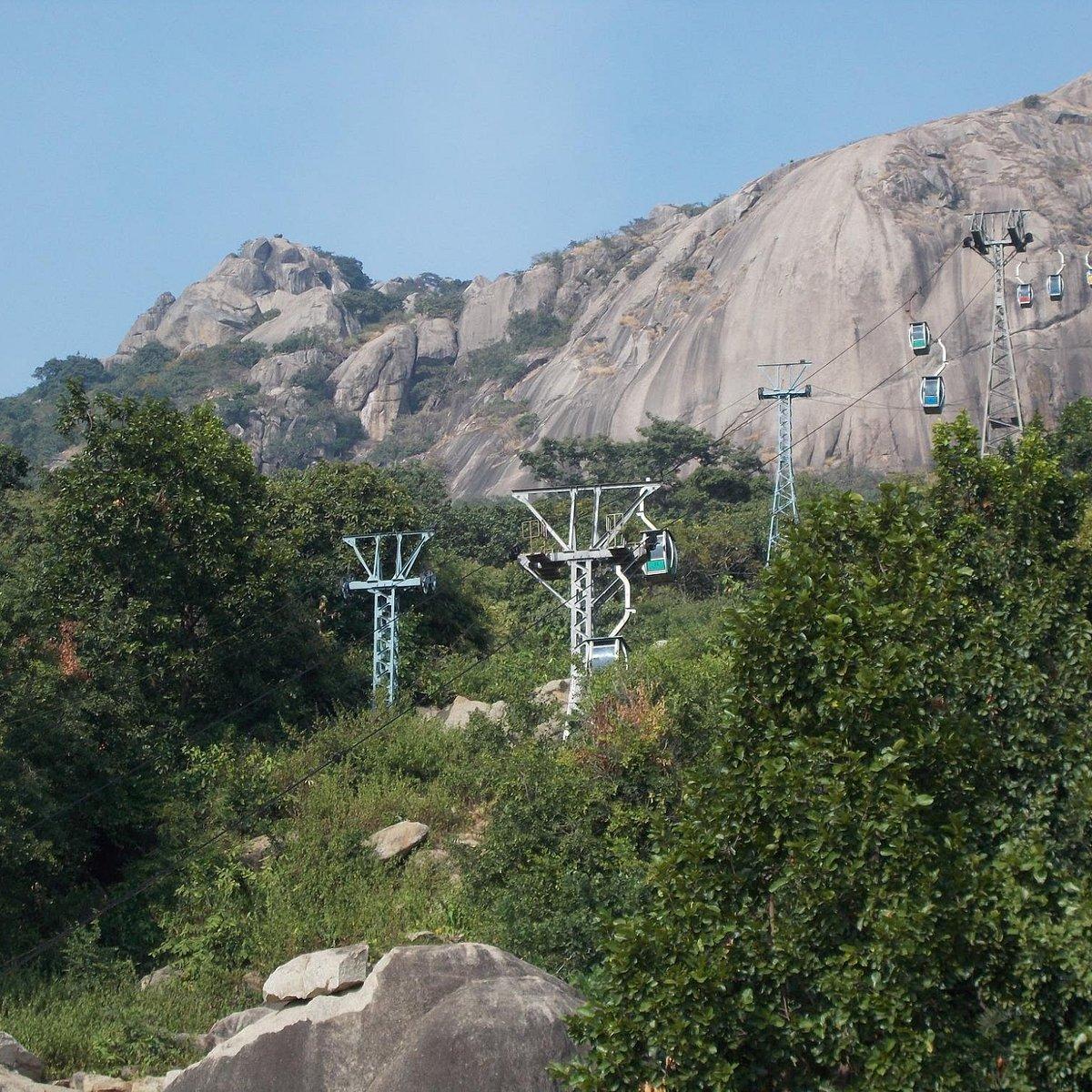 In the lower Himalayas, there are snowy Trikuta Hills where Vaishno Devi, a highly respected Hindu goddess, resides. This place is home to the most popular cave temple in India. The town of Katra acts as the starting point for a 7-mile journey that devotees take to reach this famous cave temple. When visiting Jammu, it is considered essential to pay respect to Vaishno Devi, which means having a darshan.