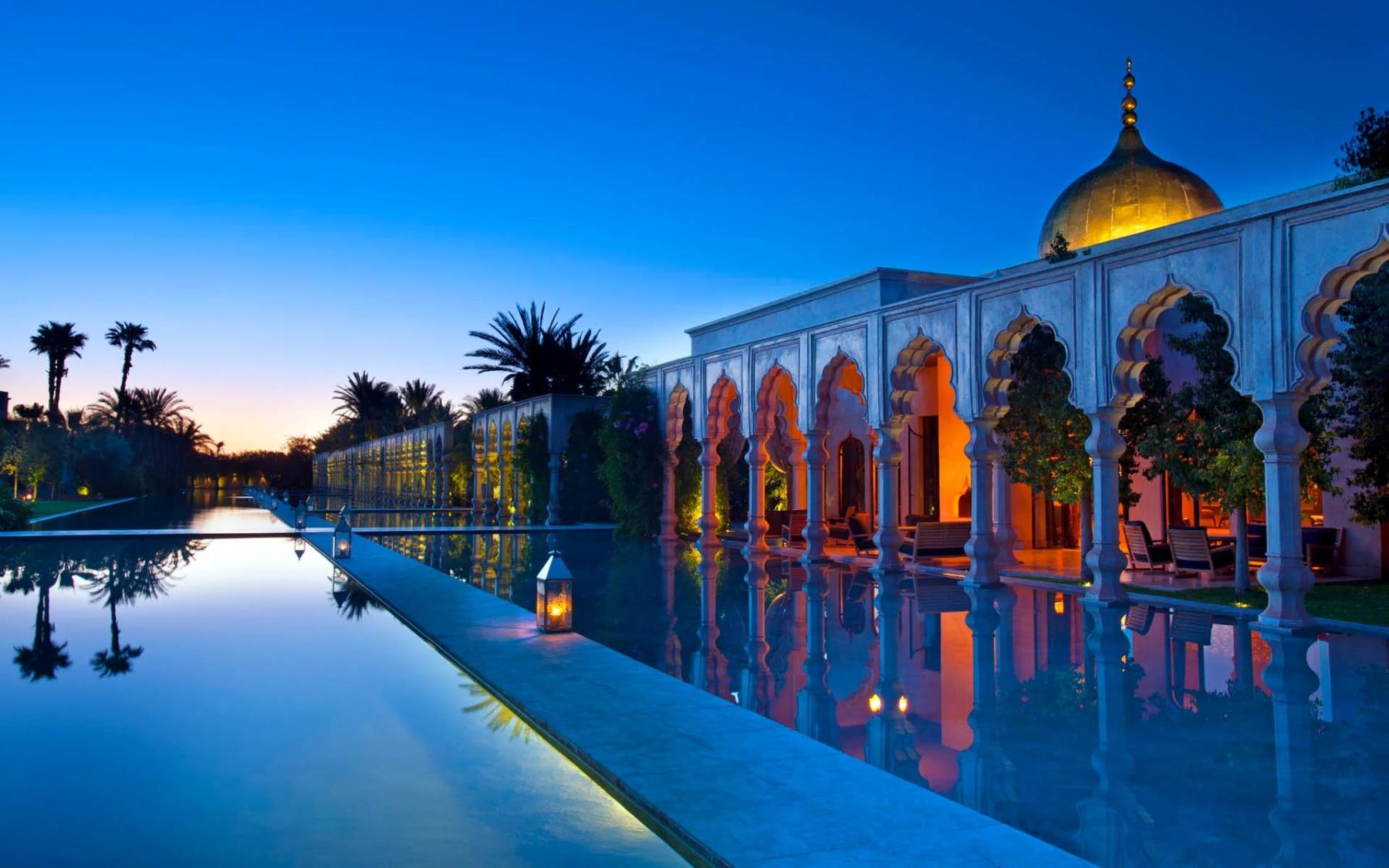 There is an abundance of affordable vacation destinations spread across the globe, and discovering them has become increasingly effortless in recent times. Irrespective of the continent you choose to explore or your specific interests, there is an extensive array of budget-friendly locations waiting to be discovered.
With a little research, creativity, and flexibility, any destination can be affordable, even if it means adjusting your expectations for a lavish experience.
Luckily, several destinations exist that ensure budget travel is a breeze, enjoyable, and secure.
Having spent more than ten years as a thrifty traveler, I've been fortunate enough to explore numerous affordable countries where it's incredibly simple to experience budget-friendly journeys.
These travel spots provide reasonably priced lodging, affordable dining options, and a plethora of activities and outings that can be savored without exceeding your budget.
No matter if you have a passion for history, enjoy indulging in culinary delights, love spending time at the beach, or thrive in vibrant party atmospheres, this compilation offers experiences tailored to your preferences.
---
1. Thailand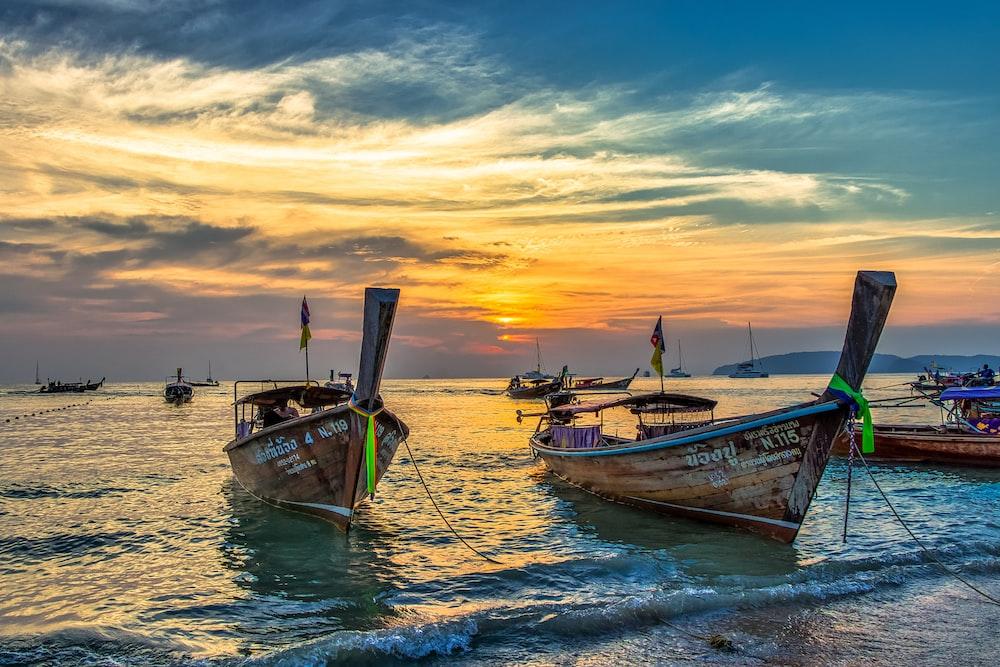 Thailand, where it all began, holds a special place in our heart. It is the place where the decision to quit a job and embark on a world-traveling journey was made. Living there and experiencing love, Thailand became an incredible destination that captivates many.

Moreover, Thailand offers remarkable affordability. With a longstanding reputation as a popular tourist destination, it serves as the hub of backpacking in Southeast Asia. You can easily manage your expenses with a daily budget ranging from $25 to $35 USD. This is made possible by the availability of affordable guesthouses, inexpensive street food (some priced as low as $1 USD!), local bus transportation, and an abundance of low-cost or free attractions. If you choose to spend most of your time on the islands and opt for budget-friendly accommodations, your daily expenses may increase to approximately $60 USD. Nonetheless, even at this price range, Thailand remains one of the most budget-friendly and highly recommended destinations worldwide. It is certainly a place not to be missed!
---
2. Central America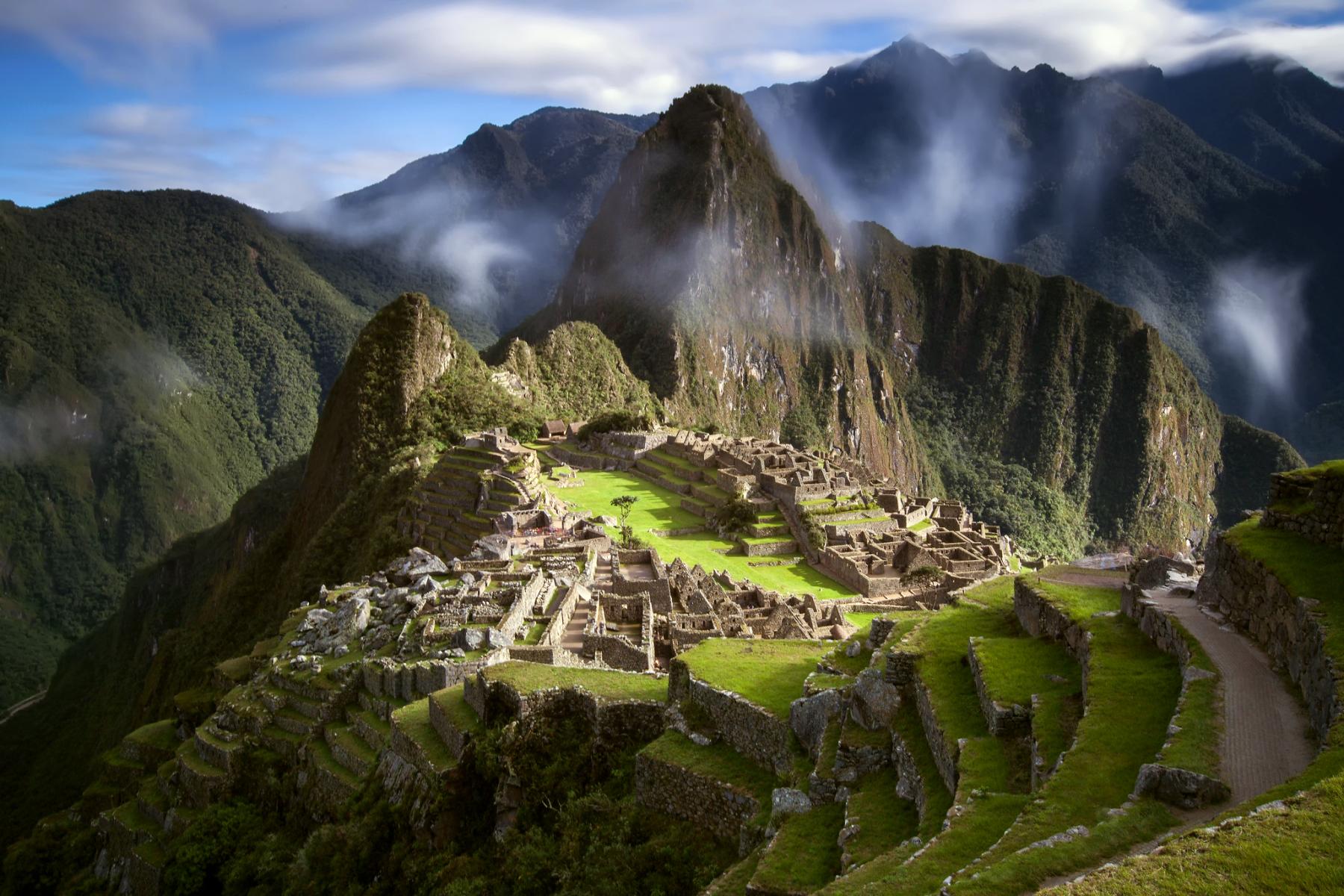 Looking to explore ancient ruins, trek through lush jungles, catch some waves, and savor mouthwatering cuisine in less crowded destinations? Consider a visit to the compact nations of Central America, including El Salvador, Honduras, Nicaragua, and Guatemala. In these countries, you can discover an abundance of budget-friendly accommodations, typically ranging from $15 to $30 USD per night, indulge in delectable meals priced under $5 USD, embark on affordable bus journeys, and even enjoy a refreshing beer for as little as a dollar.
Belize, Panama, and Costa Rica are relatively costly compared to other countries in the region, but they still offer affordable options. As a backpacker, you can manage with a daily budget of $40-50 USD, while those seeking a more lavish experience can spend $100 per day and enjoy a luxurious lifestyle. The value of your money stretches significantly in this part of the world. Additionally, with numerous countries to explore, it's effortless to hop between destinations and experience a lot without straining your finances.
---
3. Cambodia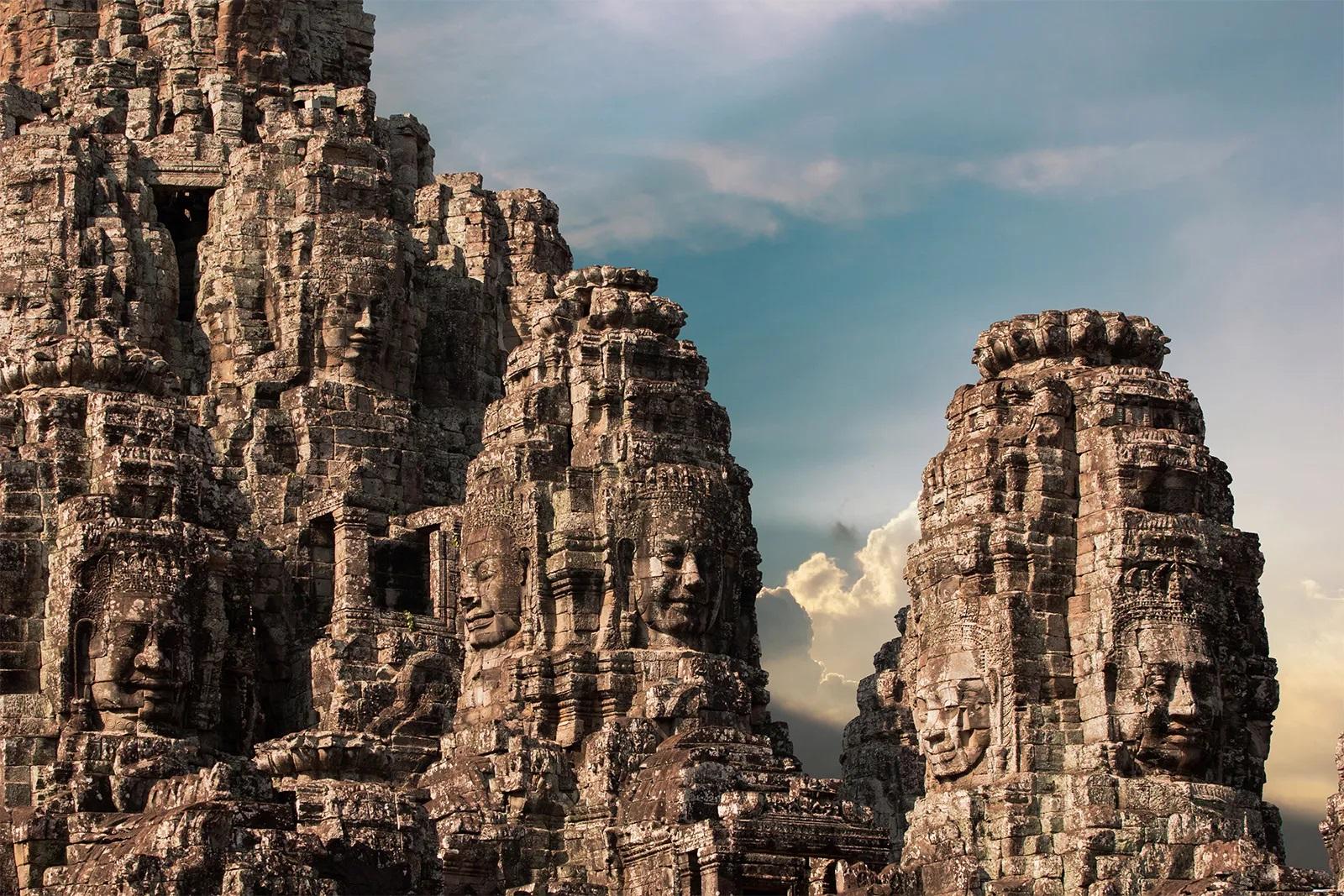 Cambodia stands out as one of the most cherished countries in Southeast Asia, given its affordability, stunning landscapes, and the remarkable hospitality of its locals. With prices as low as $25 USD, one can secure a comfortable, air-conditioned private room, relish delectable street food for a mere $2-5 USD, and traverse the entire country with transportation costs ranging from $20-25 USD. By allocating around $50 USD per day, you can indulge in a truly lavish experience.
Cambodia, known for its affordability compared to the well-known Thailand, boasts equal beauty and is inhabited by some of the most hospitable individuals on the planet. Additionally, it is the enchanting residence of the awe-inspiring Angkor Wat, an attraction that may incur expenses but is truly deserving of the investment.
---
4. The Balkans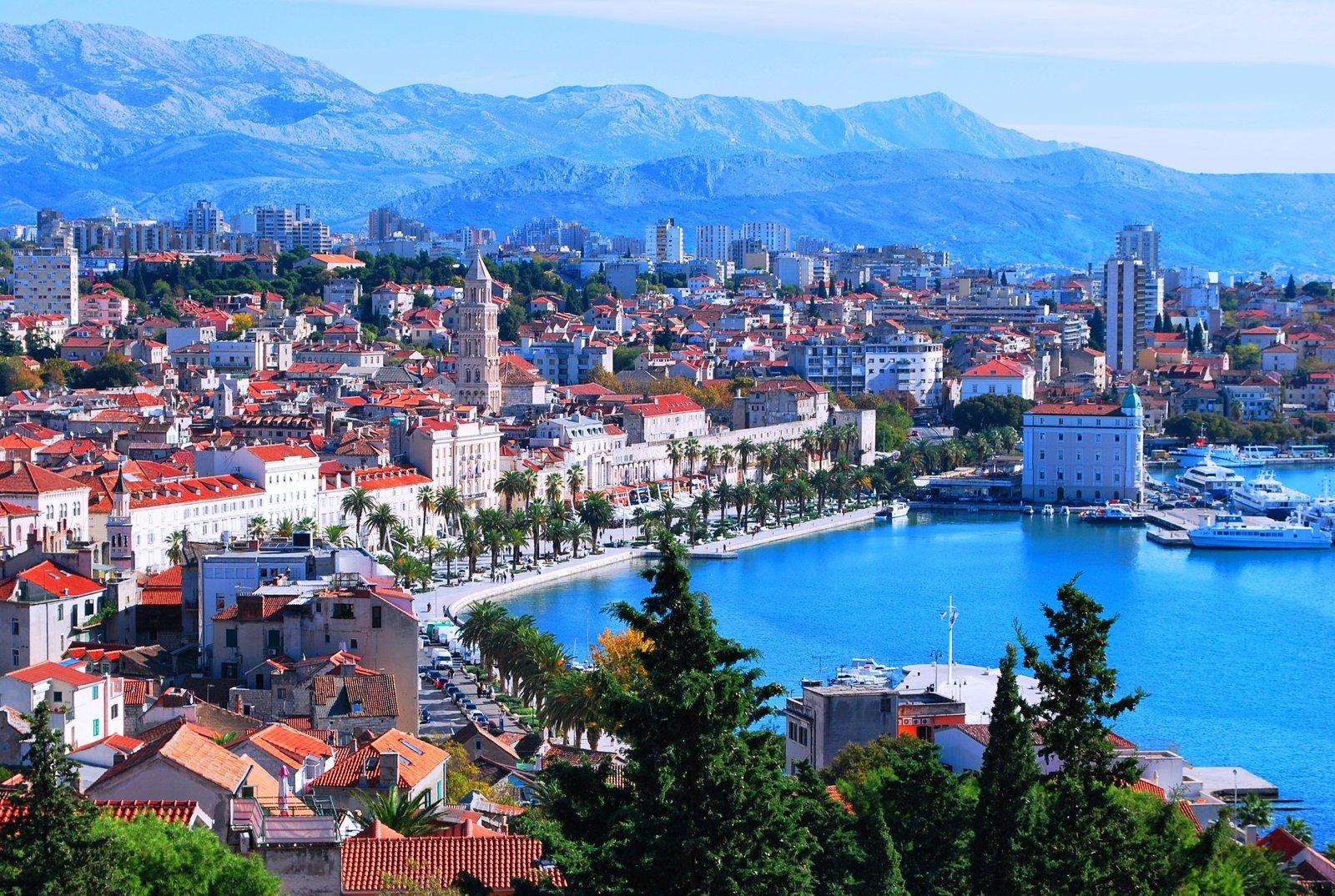 Situated in the southeastern part of Europe, the Balkans stands out as the most budget-friendly region on the continent. Consisting of several countries, many of which are seldom visited by tourists, it remains an undiscovered gem that provides exceptional value for money. Although destinations like Dubrovnik have experienced a surge in tourism due to cruise ships, the majority of the region offers ample opportunities for thrilling exploration. With affordable wine, breathtaking hiking trails and natural landscapes, captivating coastlines, hearty cuisine, and vibrant nightlife, the Balkans proudly holds the title of Europe's finest hidden treasure.
For just $30 USD per day, which is a small fraction of what you would spend in Western Europe, you can manage your expenses. You can even purchase a week's worth of groceries for as low as $25 USD, and enjoy a beer for approximately $2 USD.
Despite its previous reputation for being unsafe, the region has experienced significant advancements in the past ten years. A backpacking trail is emerging, attracting more tourists and contributing to the region's growing popularity. Currently, it stands as the least-explored area in Europe, but that is expected to change soon. To avoid the impending crowds and soaring prices, it is advisable to visit this region at your earliest convenience.
---
5. China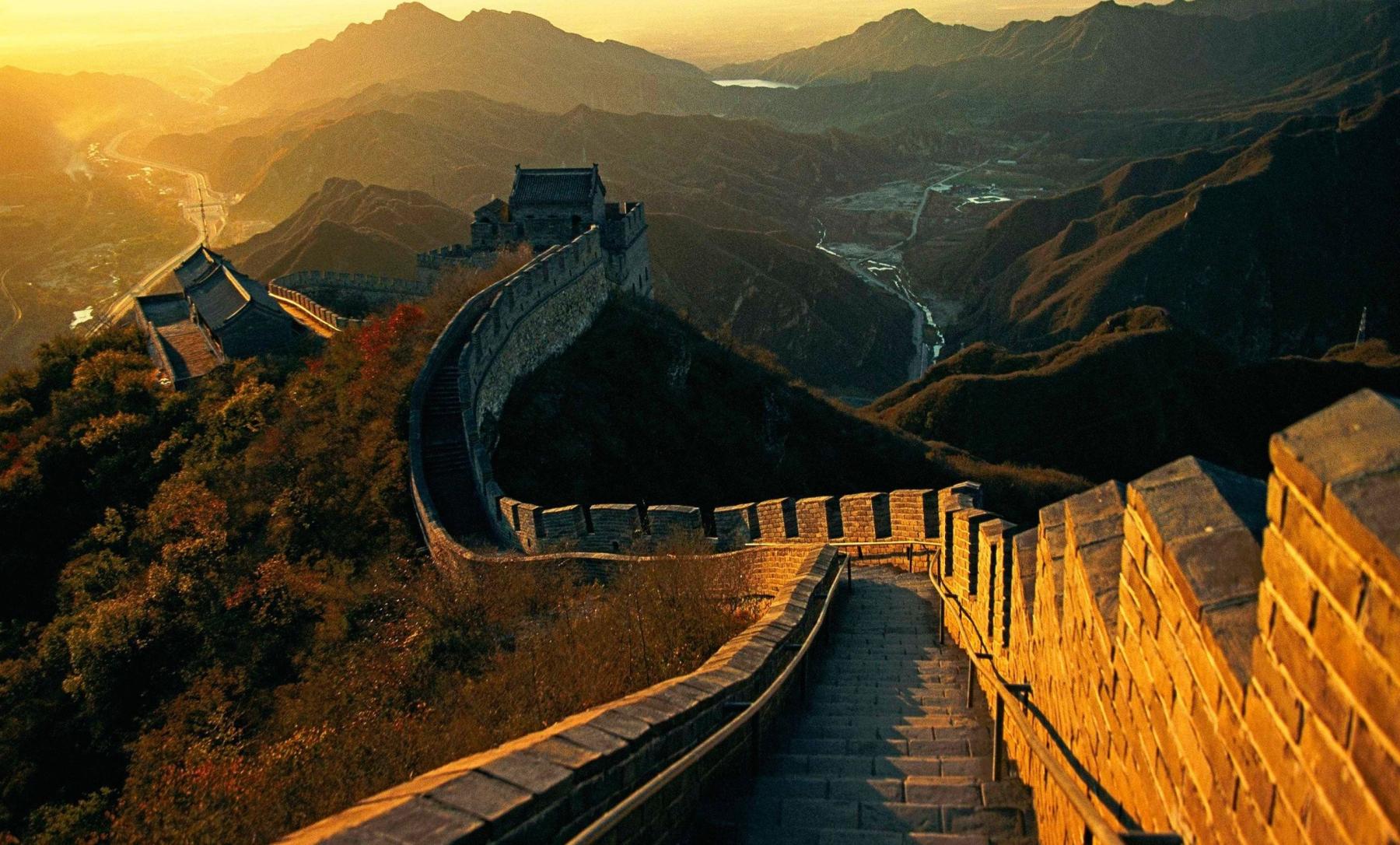 Since Marco Polo's journey along the Silk Road in 1275, China has captivated explorers throughout history. Although the era of China being an extremely inexpensive destination has passed, it continues to be an affordable choice, particularly when compared to other Asian countries. However, there is a catch: you must venture beyond the major cities. While urban areas still offer great value for money, with hostels priced under $20 USD, meals costing between $2 and $5 USD, and local transportation within cities being less than a dollar.
However, once you venture away from the popular tourist destinations and explore the less-traveled areas in the heartland, the cost of visiting the country becomes even more affordable. It is in these off-the-beaten-path locations where you'll discover the most enticing travel offers and discounts. China continues to be an exceptional destination in terms of value, especially considering its vast size (ranking as the world's third-largest country by land area), offering an abundance of sights and activities to experience.
---
6. India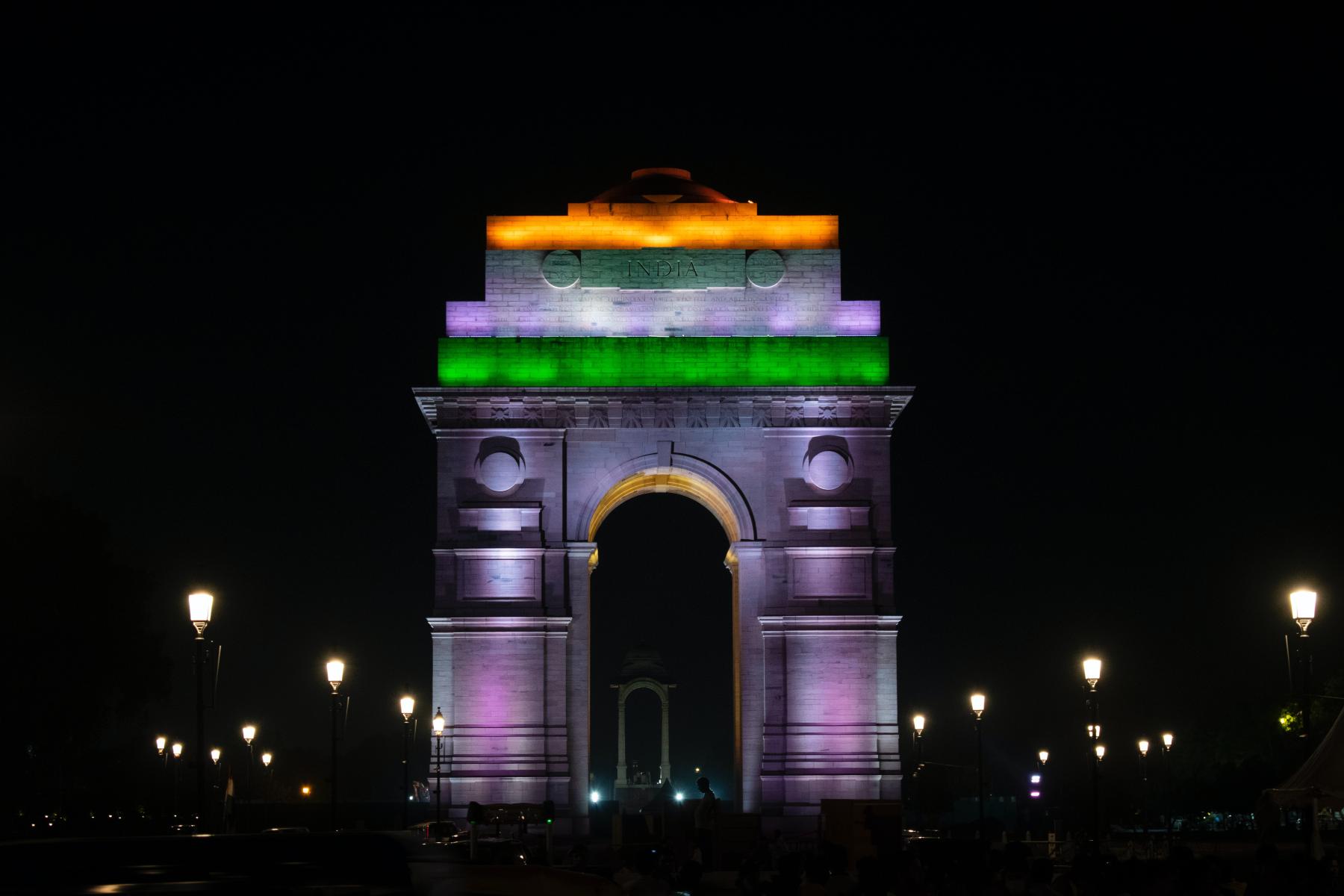 While previously known for its affordability, the Indian rupee used to have a strong value of 39 rupees against the US dollar. Presently, the exchange rate has shifted to 78 rupees per dollar, resulting in nearly 50 percent more funds for travelers. Unless you opt for luxurious accommodations and solely consume Western cuisine, it would be challenging to spend $50 USD daily. By choosing budget-friendly guesthouses, opting for second-class train tickets, and avoiding Western dishes, you can manage with approximately $30 USD per day. Moreover, if you desire a more extravagant experience, you can enjoy a lavish lifestyle for as little as $60 USD per day. Even renowned attractions such as the Taj Mahal, which is recognized as a Wonder of the World, are remarkably affordable, with an entrance fee of just $14 USD.
India, with its affordable travel options, abundant cultural heritage, delectable cuisine, friendly and inquisitive inhabitants, extraordinary regional variations, exquisite tea, and a plethora of activities, presents itself as an ideal destination for budget-conscious backpackers. Its vastness lends itself to either an extensive voyage or a series of smaller adventures, but regardless of the approach, one should not overlook the opportunity to explore this remarkable country.
---
7. Georgia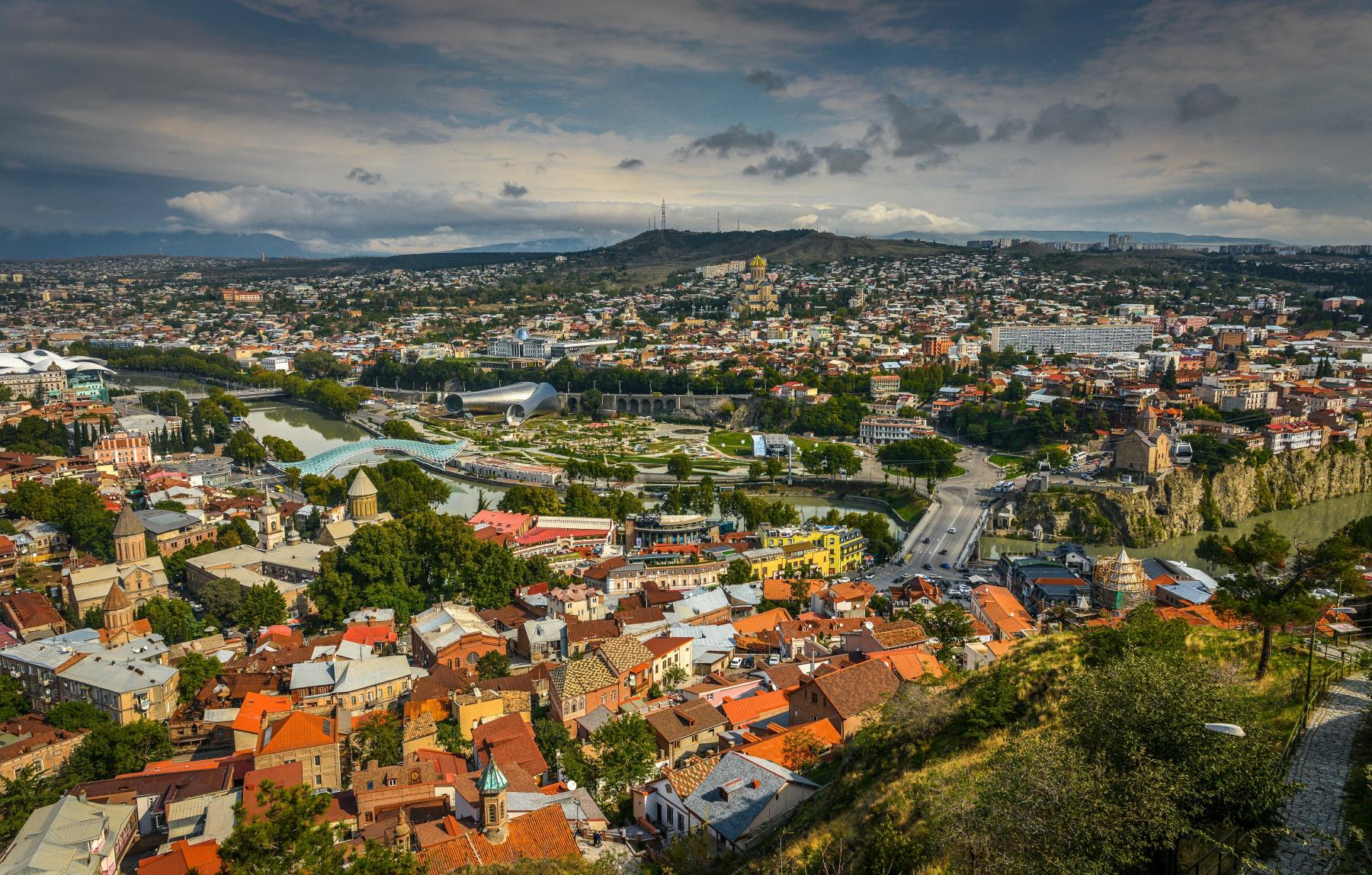 Georgia offers everything needed in a destination: affordability, delectable food and wine, breathtaking hikes, mountain vistas, and a refreshing absence of large crowds of tourists. This captivating place captivated visitors instantly, leaving them with a longing for having discovered it sooner (In fact, stays were extended due to the profound love for Georgia!).
Situated in the Caucasus region, Georgia has long served as a meeting point of diverse cultures throughout history, yet its popularity falls short of what it deserves. The vibrant city of Tbilisi is brimming with energy, while the remaining parts of the country provide adventurous explorers with a raw and unconventional experience, far from the mainstream paths.
Even on a shoestring budget, you can manage quite well in this place. Thrifty travelers often spend as little as $25 USD per day. The price of beer is approximately $2 USD, and a week's worth of groceries amounts to around $25-30 USD. Additionally, most museums and historic sites charge a mere $2-3 USD for admission.
---
8. Portugal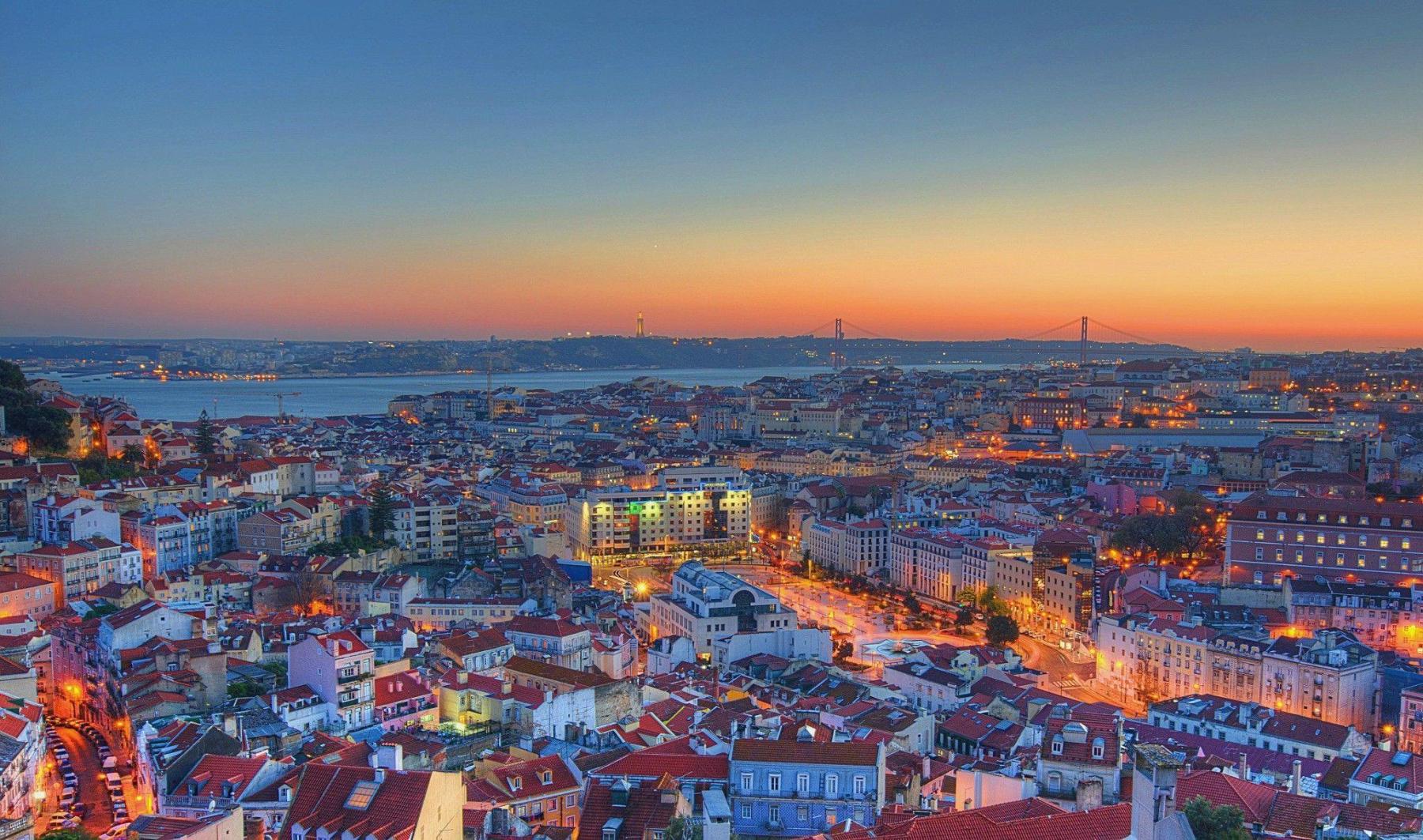 Portugal, one of the favorite countries in Europe, stands out as a great value destination among the Euro countries. From the moment first visited, was captivated by its charms. It's hard not to fall in love with a place that offers magnificent beaches, picturesque vineyards, breathtaking coastal cliffs, delectable cuisine, friendly locals, and enchanting historic cities, all at affordable prices.
In recent years, Portugal has witnessed a surge in popularity and an increase in population due to its growing expat and digital nomad community. This trend has led to a significant rise in both tourism and residential density in Lisbon, resulting in higher living costs. Nonetheless, venturing beyond Lisbon reveals a different story, as prices outside the city remain comparatively affordable when compared to other parts of Western Europe. Additionally, the influx of tourists is noticeably lower in these areas. As a budget-conscious backpacker, you can expect to manage your expenses comfortably with a daily budget of $45-60 USD.
Portugal stands out as an excellent choice for an affordable winter destination in Europe, despite its stunning summer beauty.
---
9. Mexico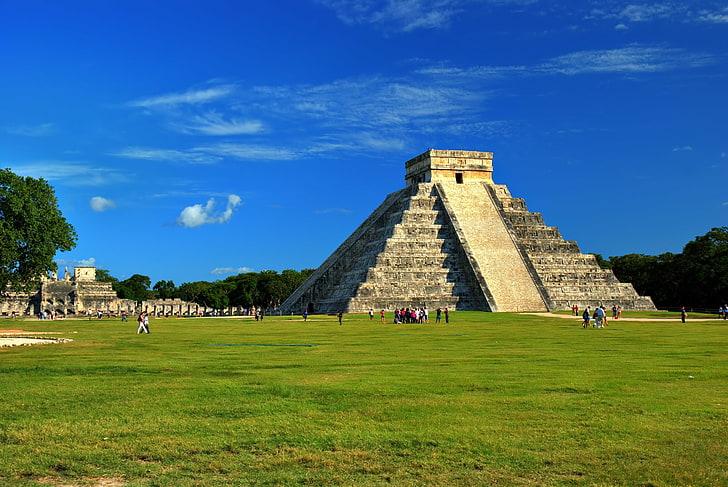 Although had visited Mexico in the past, it was only recently that truly dedicated a significant amount of time there. To amazement, Mexico City proved to be a haven for food enthusiasts, Oaxaca exuded abundant charm (accompanied by an endless supply of mezcal!), and the Yucatan region was ideal for road trips and exploring cenotes. The proximity of Mexico to the United States not only makes it an affordable destination (with beer costing just $1-2 USD, groceries averaging around $25 USD per week, and the ability to comfortably manage on less than $50 USD per day), but it also makes traveling there inexpensive. It's a double victory!
Although certain areas may not be conducive to exploration due to safety concerns, the vast majority of the country offers ample opportunities for enjoyment. Whether your preferences lean towards beaches, nightlife, cuisine, history, or nature, there is a part of the country where you can safely indulge in your interests without incurring excessive expenses.
---
10. Morocco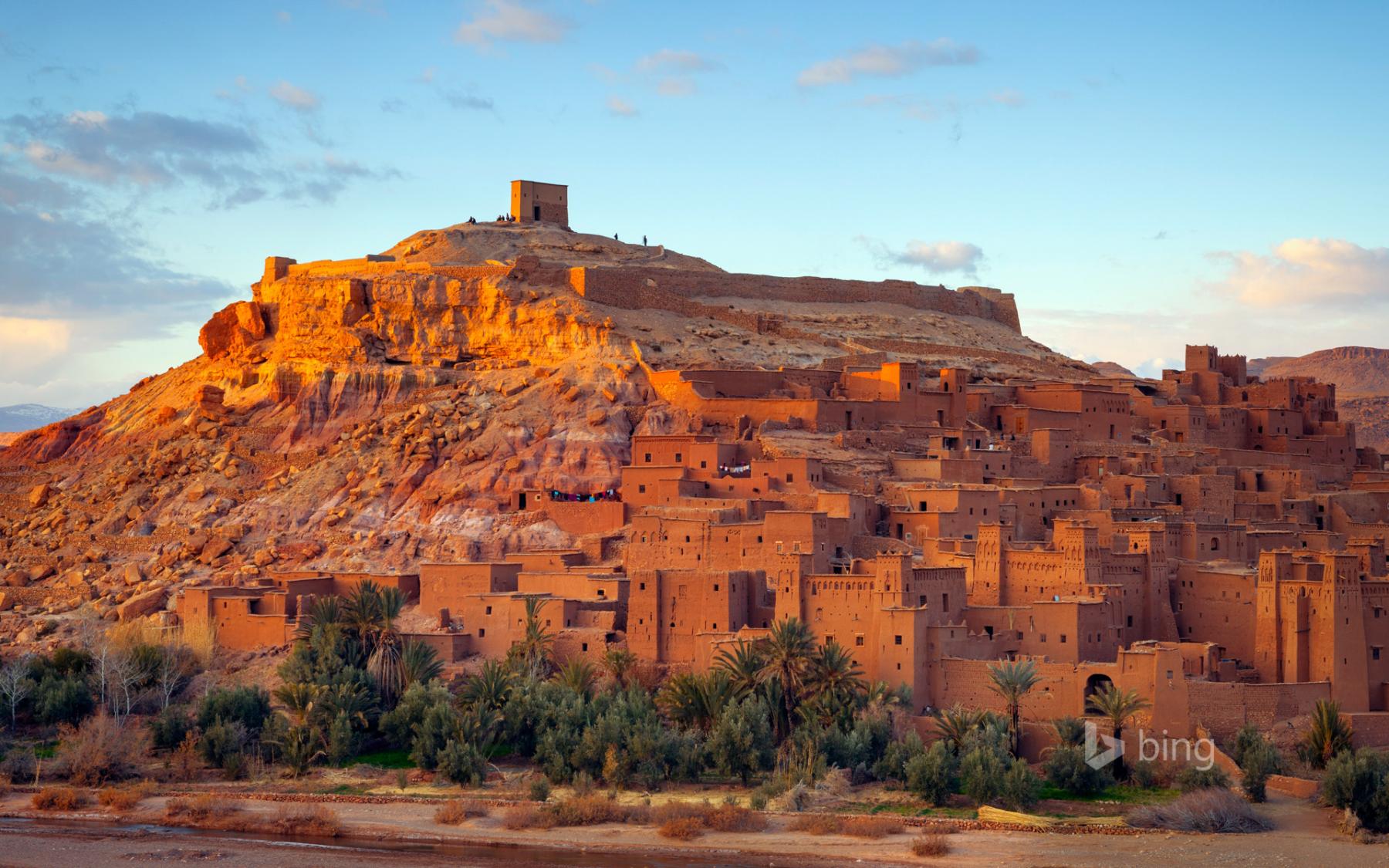 Image Credit: Bing
Morocco, with its vibrant and frenzied atmosphere, attracts adventurers from all walks of life as a must-visit place. Its diverse attractions, including undulating golden sand dunes, labyrinthine markets and medinas, and majestic mountains, make it an ideal destination for photography enthusiasts. Although the bustling cities can be overwhelming on occasion, the tranquil serenity of the desert and its picturesque vistas make the journey truly rewarding.
Morocco captured hearts upon visiting — not solely due to its incredible affordability (although that certainly played a role!). Budget backpackers can easily navigate with a daily expenditure of $30-40 USD, while midrange travelers can enjoy a comfortable trip for less than half that amount. The country offers exceptional value to all who visit.