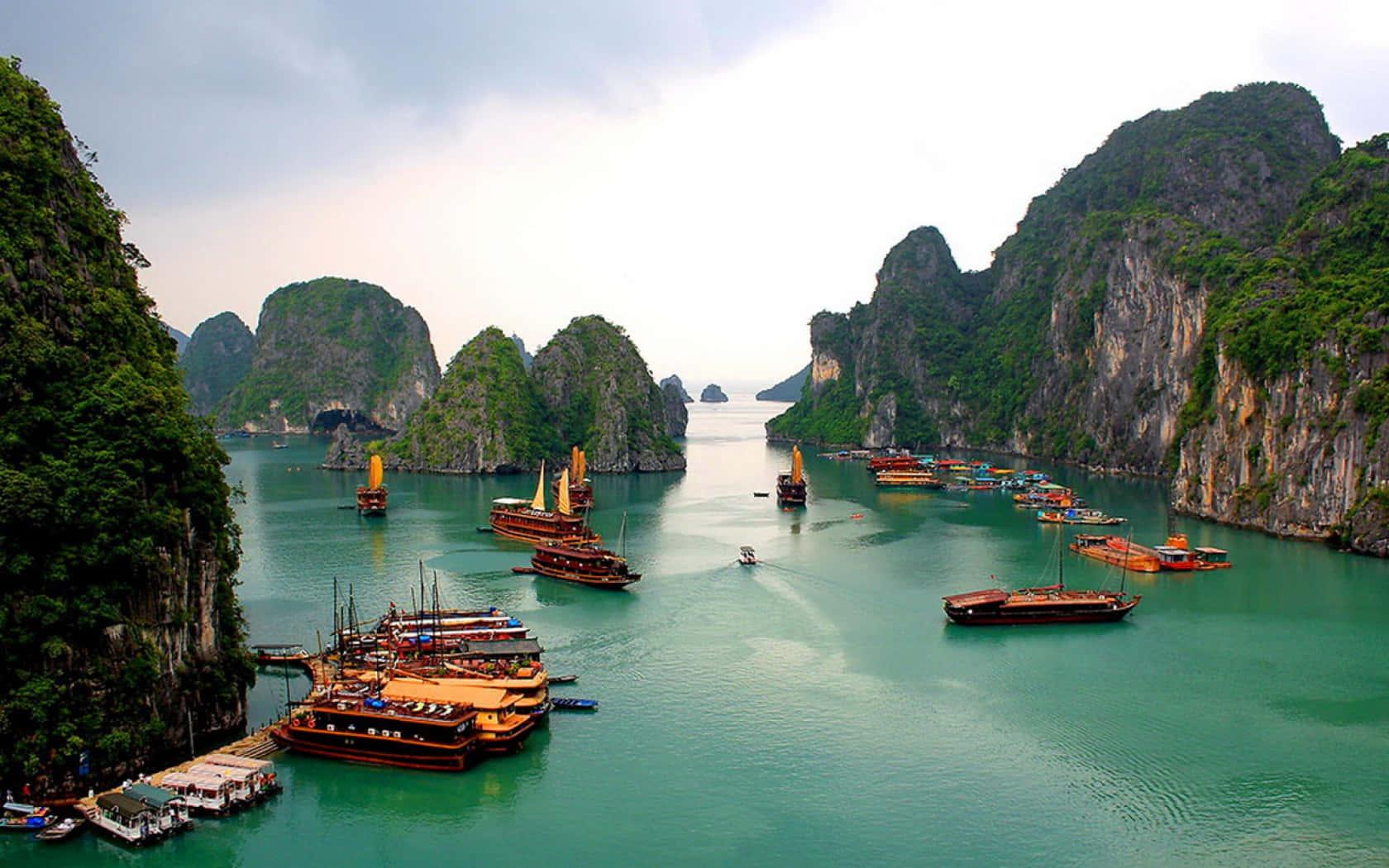 Best Season To Visit In Vietnam
The best time to explore Vietnam varies depending on the different regions. Typically, spring (February and March) and autumn (September and October) offer the most favorable seasons to visit. During these times, the temperatures are moderate, neither too high nor too low, and rainfall is minimal.
However, don't disregard summer as it also presents pleasant conditions. Specifically, the months of March to May or early June are ideal for beach and valley visits. The temperature remains below 35°C, creating a comfortable environment. It's important to note that heavy monsoons affect many parts of Vietnam from July to early September, making it advisable to avoid those months for travel.
Best Places To Visit In Vietnam In Summer
Looking for an incredible beach vacation? Look no further! Vietnam's stunning beaches and islands offer the perfect getaway. Explore this list to discover more about these breathtaking destinations!
1. Halong Bay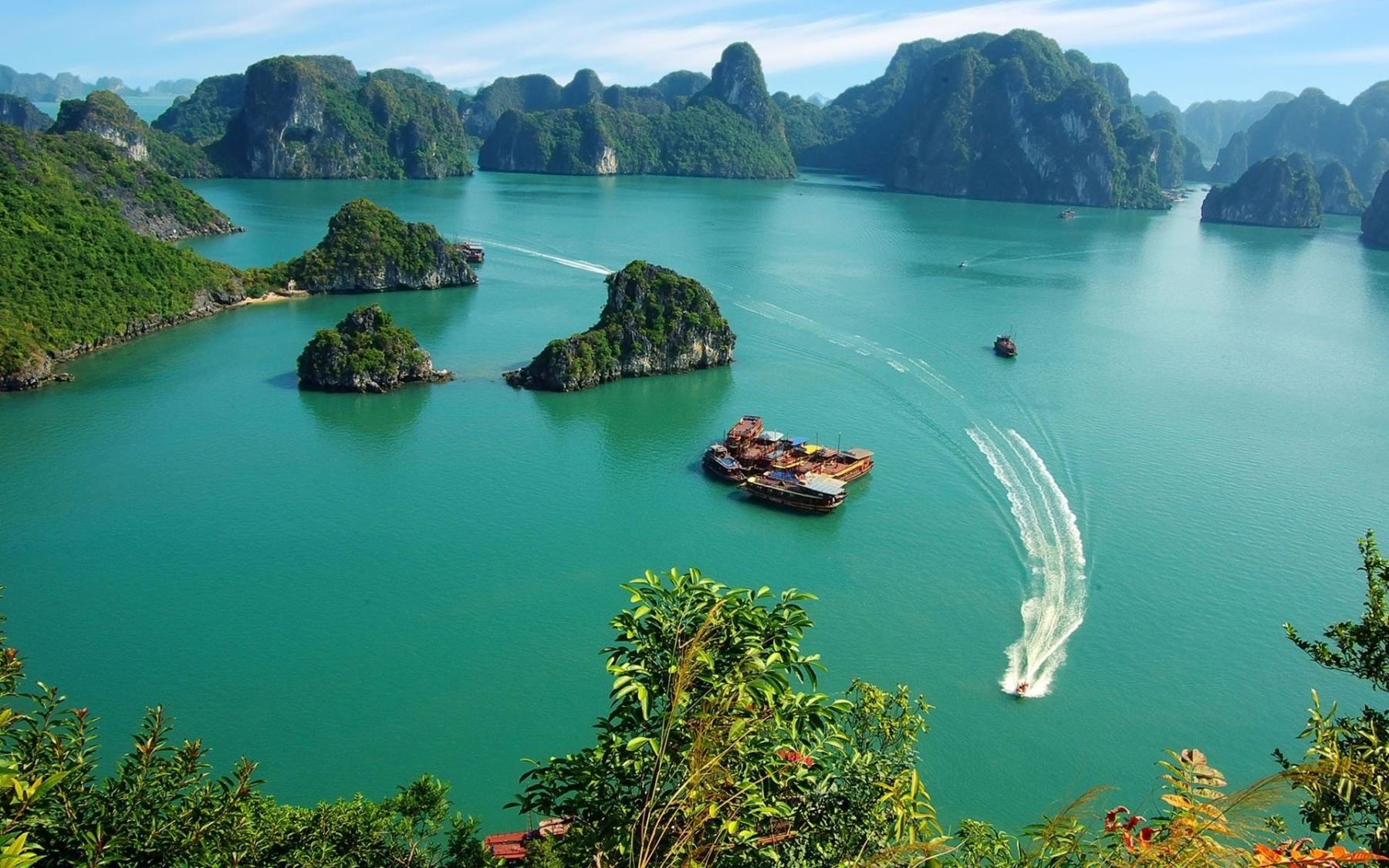 Including the UNESCO-listed world heritage site of Halong Bay in your travel plans is a must, particularly during the summer or spring seasons in Vietnam. This remarkable destination is renowned for its captivating cruise tours, where towering limestone islands adorned with rainforests create a breathtaking backdrop. Yet, if you happen to visit during the summer, Halong Bay offers a whole new set of experiences. Picture yourself unwinding on the pristine shores, exploring fascinating caves, indulging in refreshing swims in the sparkling waters, or even embarking on an exhilarating seaplane ride. Halong Bay promises an array of delightful activities for every traveler.
Must Try: Cruise tours in & around the Bay, parasailing, and swimming
---
2. Nha Trang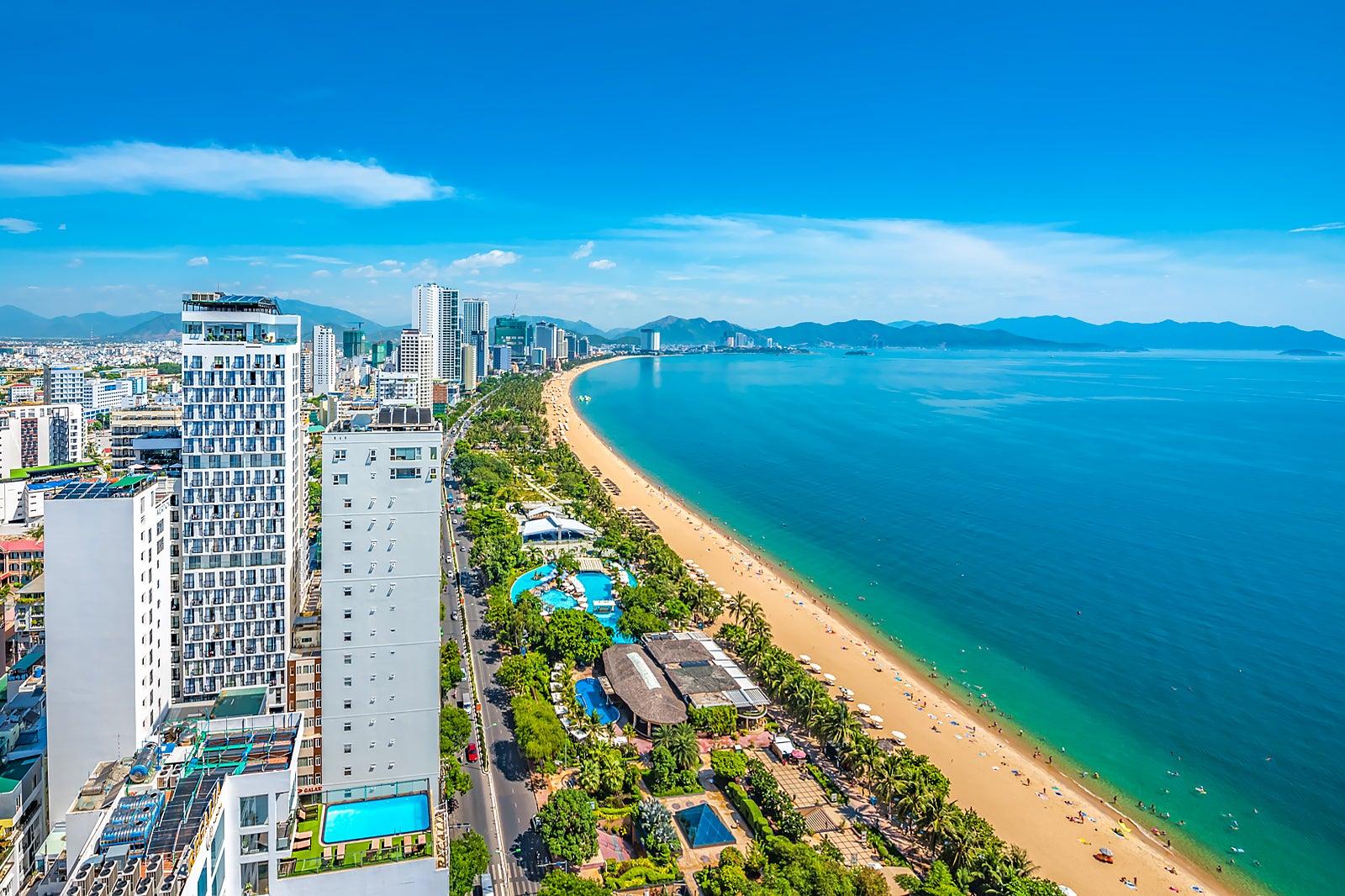 Nha Trang has gained a well-deserved reputation for its picturesque crescent-shaped coastline, unspoiled beaches, and crystal-clear turquoise bay. The bay is adorned with charming small islands and embraced by a stunning range of hills. For those who visit this part of Vietnam during the summer, a plethora of thrilling activities awaits, including windsurfing, parasailing, undersea walking, and flyboarding. With Vietnam's delightful summer weather, Nha Trang becomes an ideal destination for an unforgettable getaway!
Must Try: Oceanographic Museum of Vietnam, Po Nagar Tower, Vinpearl Land amusement park, scuba diving, and Long Son Pagoda
---
3. Con Dao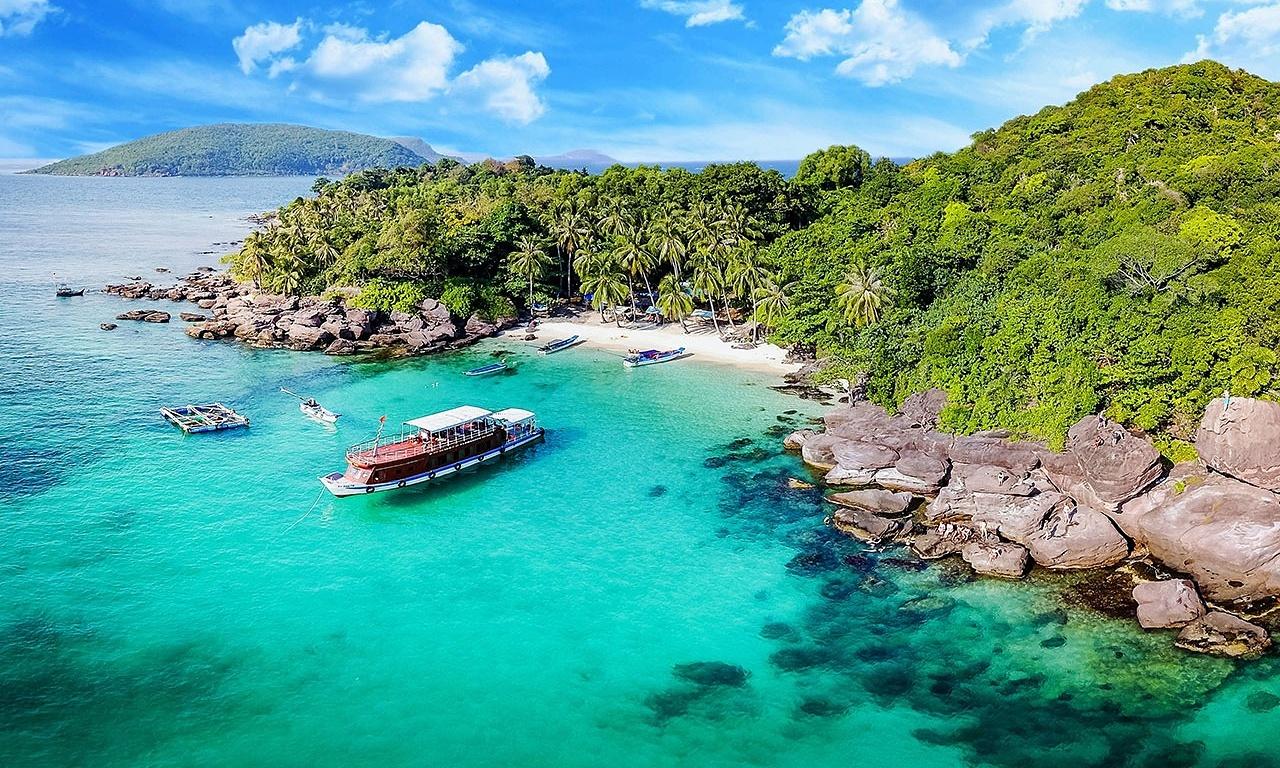 Con Dao, with its inclusion among the world's most enigmatic islands, offers an unforgettable experience. Delight in the pristine beaches, untouched forests, mesmerizing coral reefs, and other captivating features of this archipelago, making it an ideal destination for a summer getaway in Vietnam. To enhance the allure of this stunning Vietnamese gem, the renowned Six Senses Con Dao resort awaits you.
Must Try: French Tiger Cages at Phu Tuong, Bãi biển Đất Dốc beach, Miếu An Sơn Buddhist temple, and Bảo Tàng Côn Đảo museum
---
4. Phu Quoc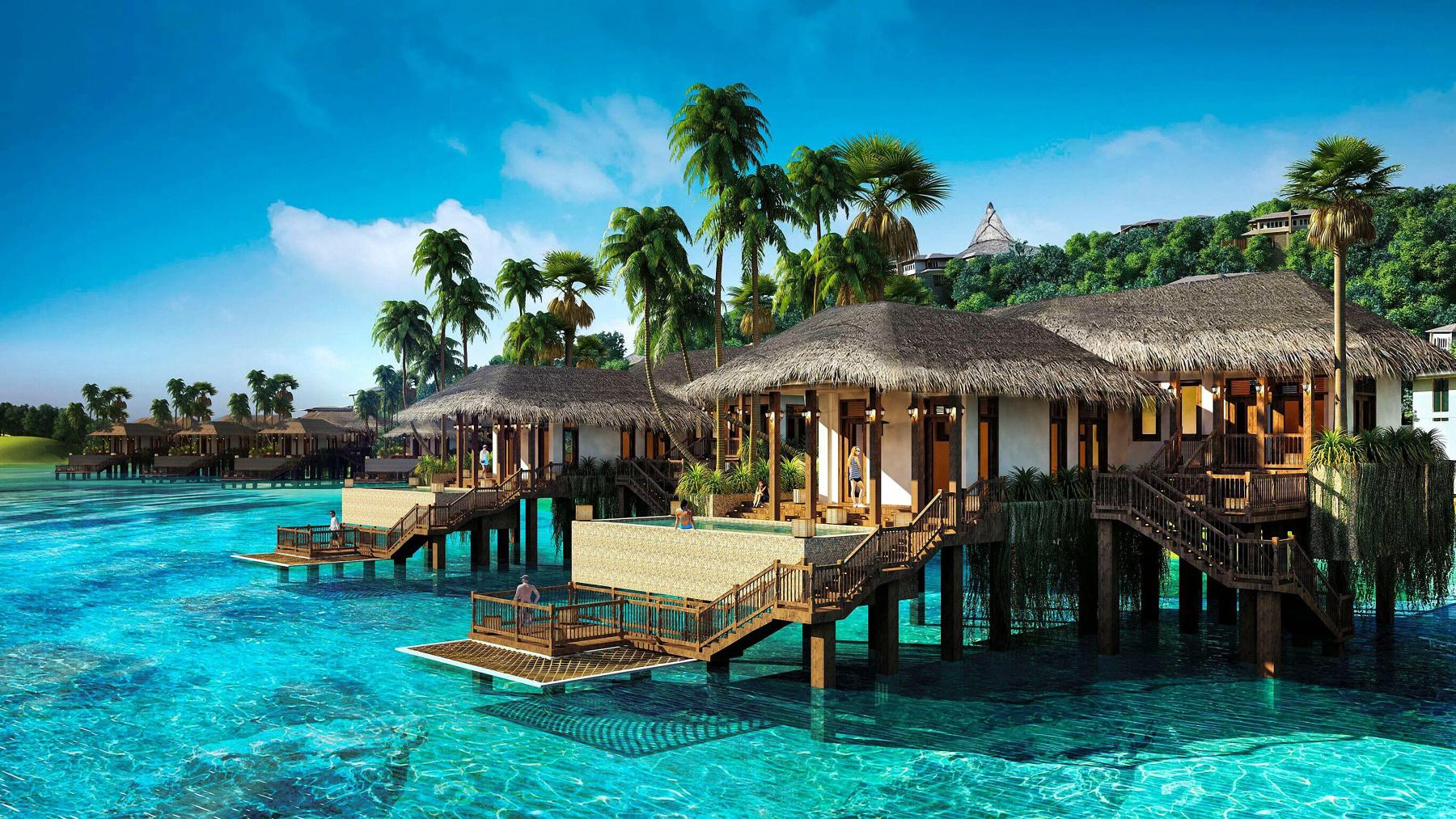 Escape to the stunning beaches of Phu Quoc, an idyllic summer destination in Vietnam. This expansive island, accessible by both ship and plane, boasts a wealth of natural beauty and captivating attractions. From the pristine shores of Khem Beach and Sao Beach to the charming Ham Ninh fishing village, Phu Quoc offers a myriad of delightful experiences. Dive into the mesmerizing world of splendid corals, indulge in the tantalizing flavors of unique seafood dishes, and immerse yourself in the ultimate summer getaway. Discover the magic of Phu Quoc, where sun, sand, and adventure await.
Must Try: Fish Sauce factory, Cau Prison, scuba diving, and snorkeling
---
5. Hoi An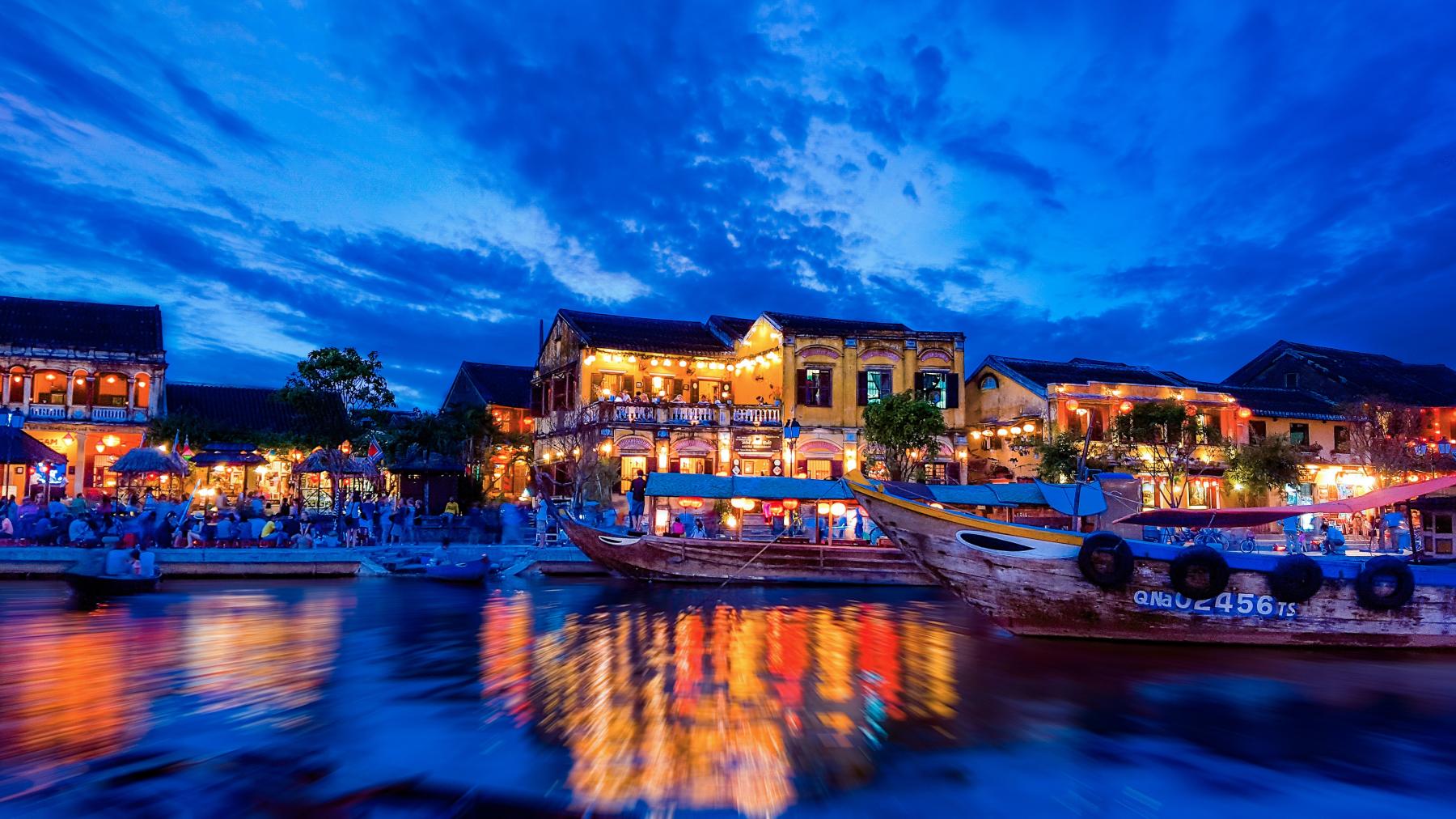 Discover the captivating coastal town of Hoi An, renowned for its harmonious fusion of Eastern and Western influences. Delight in the presence of Chinese temples, Japanese-designed bridges, pagodas, an ancient canal, and elegant French colonial houses, all seamlessly blending together. If you're seeking a memorable summer experience in Vietnam, Hoi An is a must-visit destination. Indulge in its serene and uncrowded beaches, while savoring the charm of riverside cafes that exude tranquility. Uncover the allure of this enchanting town that beautifully encapsulates cultural diversity and offers a serene retreat.
Must Try: An Bang Beach, Cua Dai Beach, Museum of Ceramics, Fujian Assembly Hall, and Central Market
---
6. Phong Nha Ke Bang National Park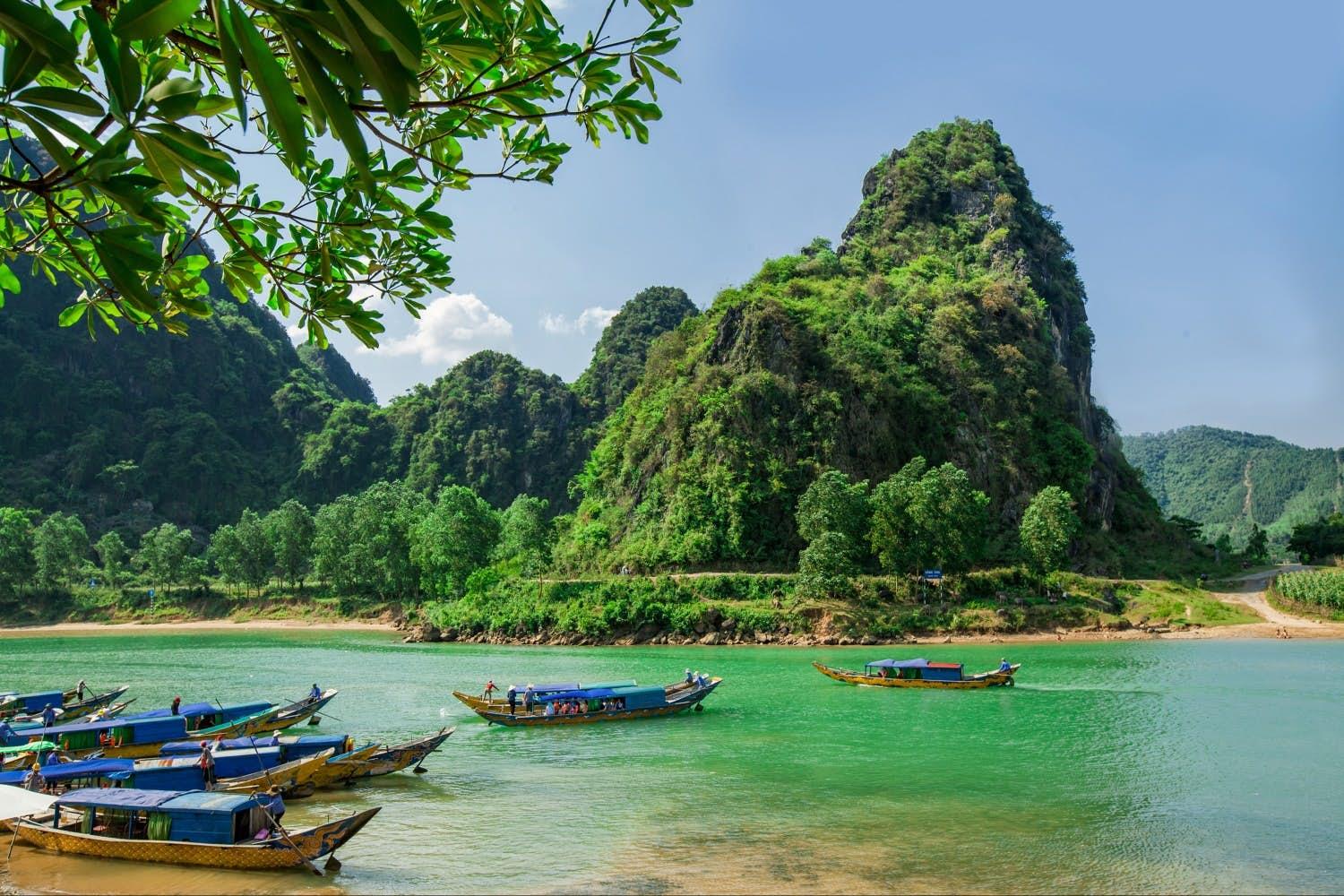 Experience the wonders of Phong Nha Ke Bang National Park, a UNESCO World Heritage site and a thriving biosphere, teeming with diverse flora and fauna. This extraordinary national park is renowned for its colossal karst mountains, expansive caves, and subterranean rivers, making it a prominent highlight in Asia. Immerse yourself in the beauty of nature by camping within these caves, next to the tranquil banks of an underground river. It's an unforgettable summer getaway for those seeking an unforgettable holiday in Vietnam.
Must Try: Trekking and mountain biking on Ho Chi Minh Highway
Opening hours: 7 am – 4 pm
Entry fee: INR 225
---
7. Sa Pa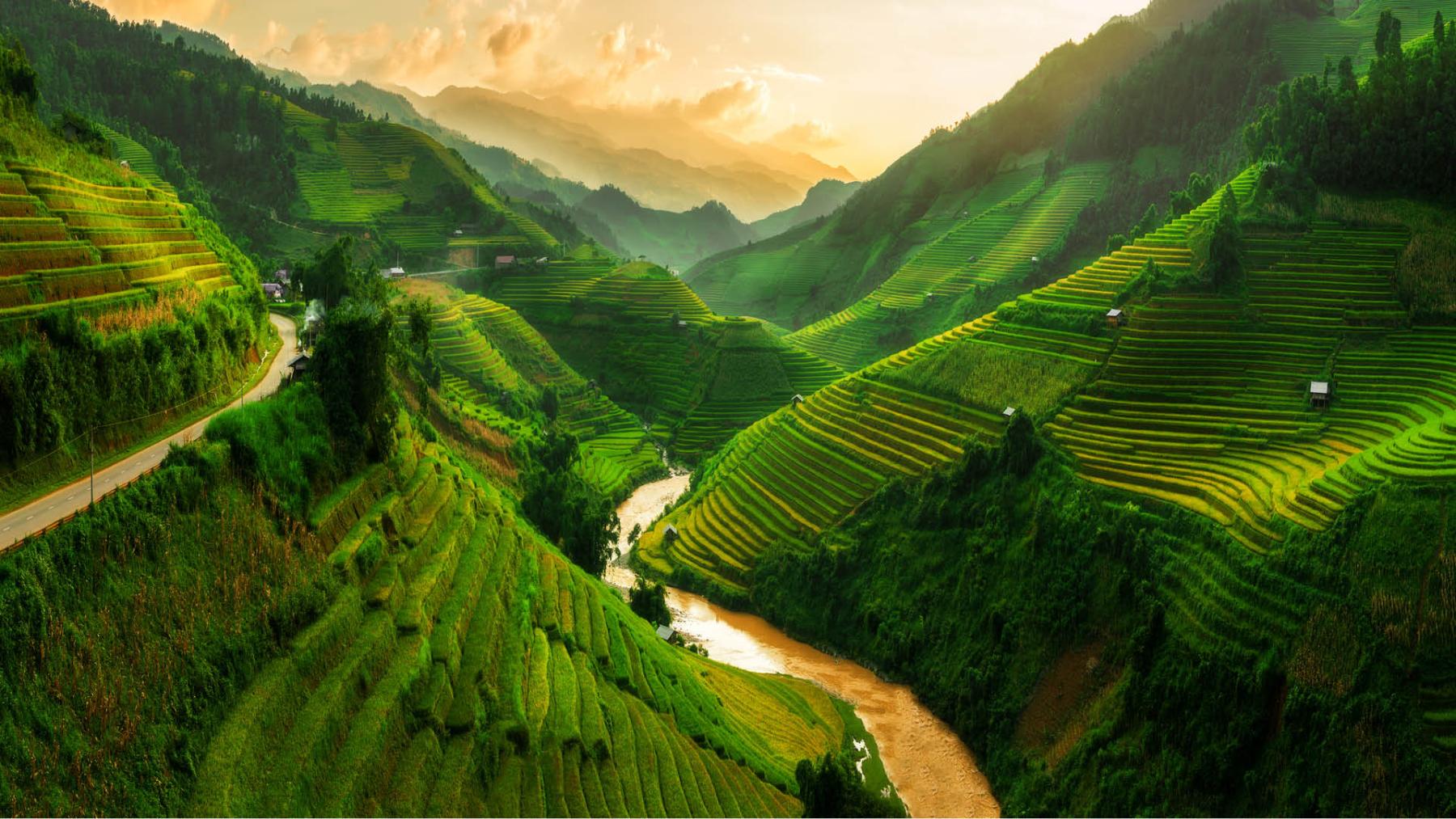 If you're looking to escape the summer heat in Vietnam during June and other summer months, Sa Pa valley's rice fields offer the perfect solution. With its terraced-rice farming, picturesque countryside, and consistently pleasant temperatures, it's the ideal summer getaway.
Must Try: Fansipan Mountain, local market, bike ride through Muong Hoa Valley, and night halt at one of the homestays
---
8. Mai Chau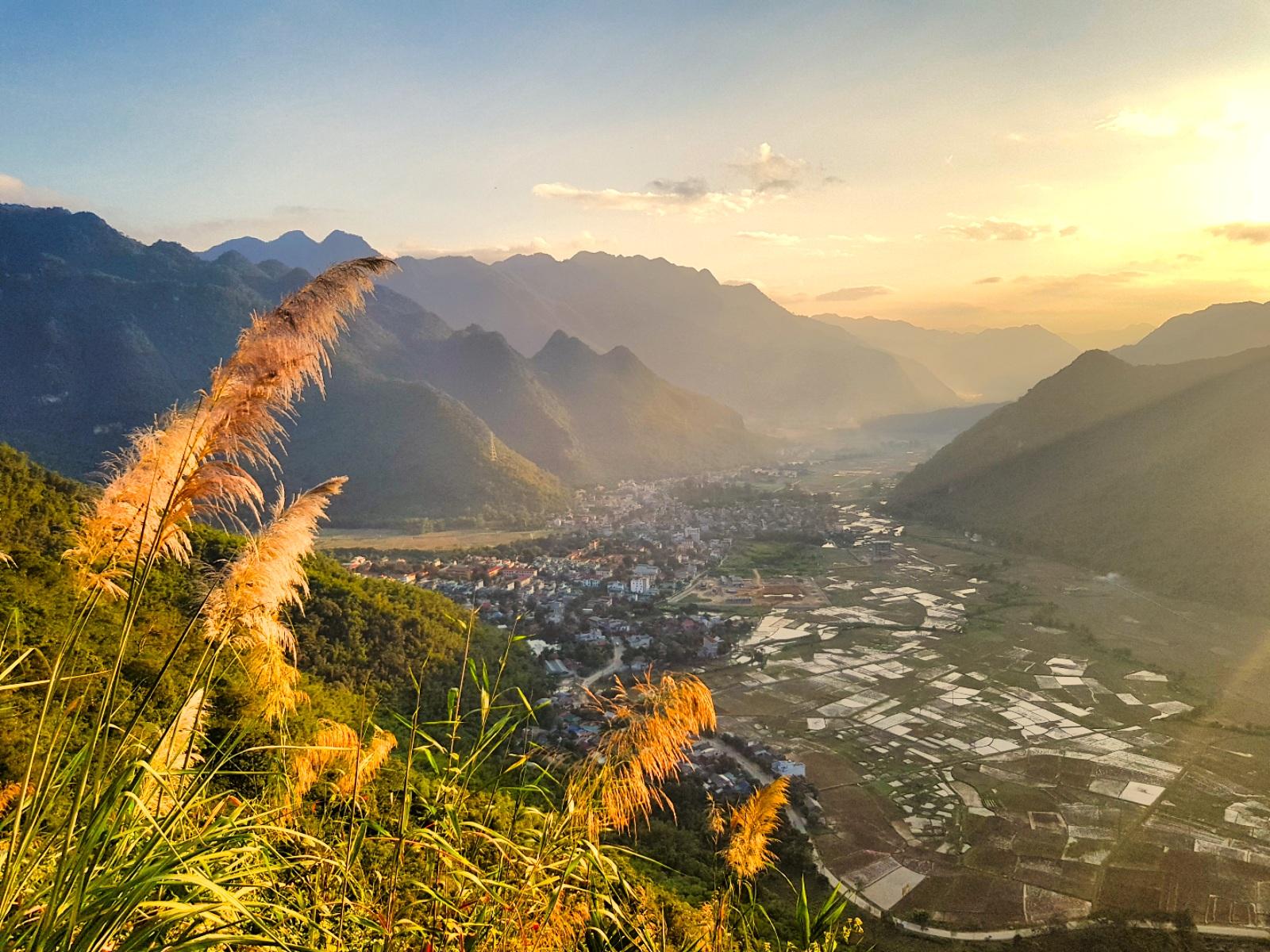 Looking for a tranquil summer getaway? If you're concerned about overcrowding in Sa Pa, fear not! Mai Chau presents itself as an ideal alternative in Vietnam. Summer visitors can relish a refreshing swim in the waterfall's serene waters, embark on scenic cycling adventures through picturesque rice fields, and unwind in cozy homestays. In essence, Mai Chau delivers all the delights of Sa Pa without the hustle and bustle of excessive tourist crowds. Discover the hidden gem that is Mai Chau and savor an authentic and serene experience.
Must Try: Chieu Cave and Thác Gò Lào waterfalls
---
9. Da Lat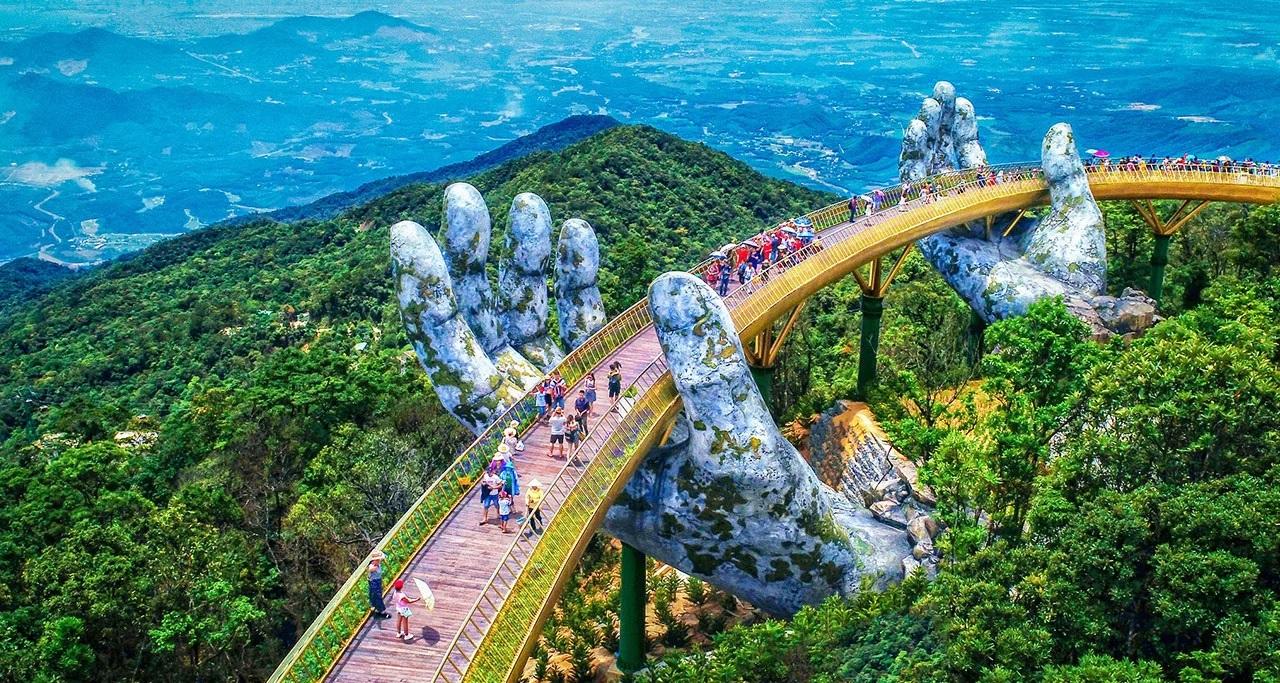 Discover Da Lat, affectionately called the City of Love, as an enchanting summer destination in Vietnam. With its perpetually pleasant temperatures, this city has earned the well-deserved reputation of an eternal spring. Delight in the breathtaking lakes, cascading waterfalls, and verdant valleys adorned with vibrant flower gardens, creating a picturesque haven for a perfect summer getaway. Don't miss the opportunity to immerse yourself in the idyllic charm of Da Lat, an ideal retreat for those seeking the magic of summertime.
Must Try: Explore the Xuan Huong Lake, Lake of Sorrow, Valley of Love, and Phu Dong Thien Vuong Street
---
10. Ninh Binh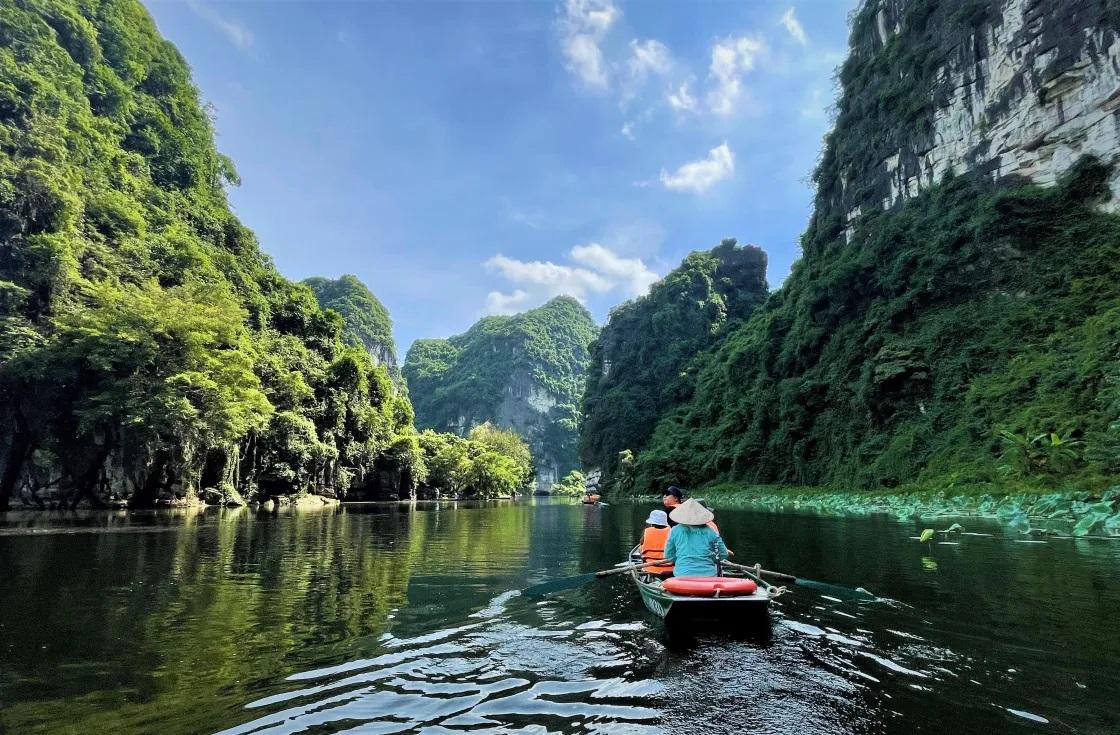 Ninh Binh, the ex-capital of Vietnam, showcases a picturesque blend of colors, capturing the essence of the entire country. Often referred to as the "Halong Bay on rice paddy fields," this scenic destination invites tourists to immerse themselves in its breathtaking beauty. In the summer of 2022, visitors can embark on a boat trip through the Red River Delta, unveiling the stunning expanses of vibrant rice fields and exploring enchanting caves along the way. Prepare to be captivated by the mesmerizing canvas that is Ninh Binh!
Must Tty: Bai Dinh Pagoda, Phat Diem Stone Cathedral, and Cuc Phuong National Park
Are you still unsure about planning a summer trip to Vietnam? Let us assure you, with Vaga Trip and Vaga Buddies, your vacation will exceed all expectations! Embark on a journey to the enchanting destinations mentioned above and experience the best of Vietnam. Prepare for an unforgettable summer filled with exploring these extraordinary gems, and let us make your dreams a reality!