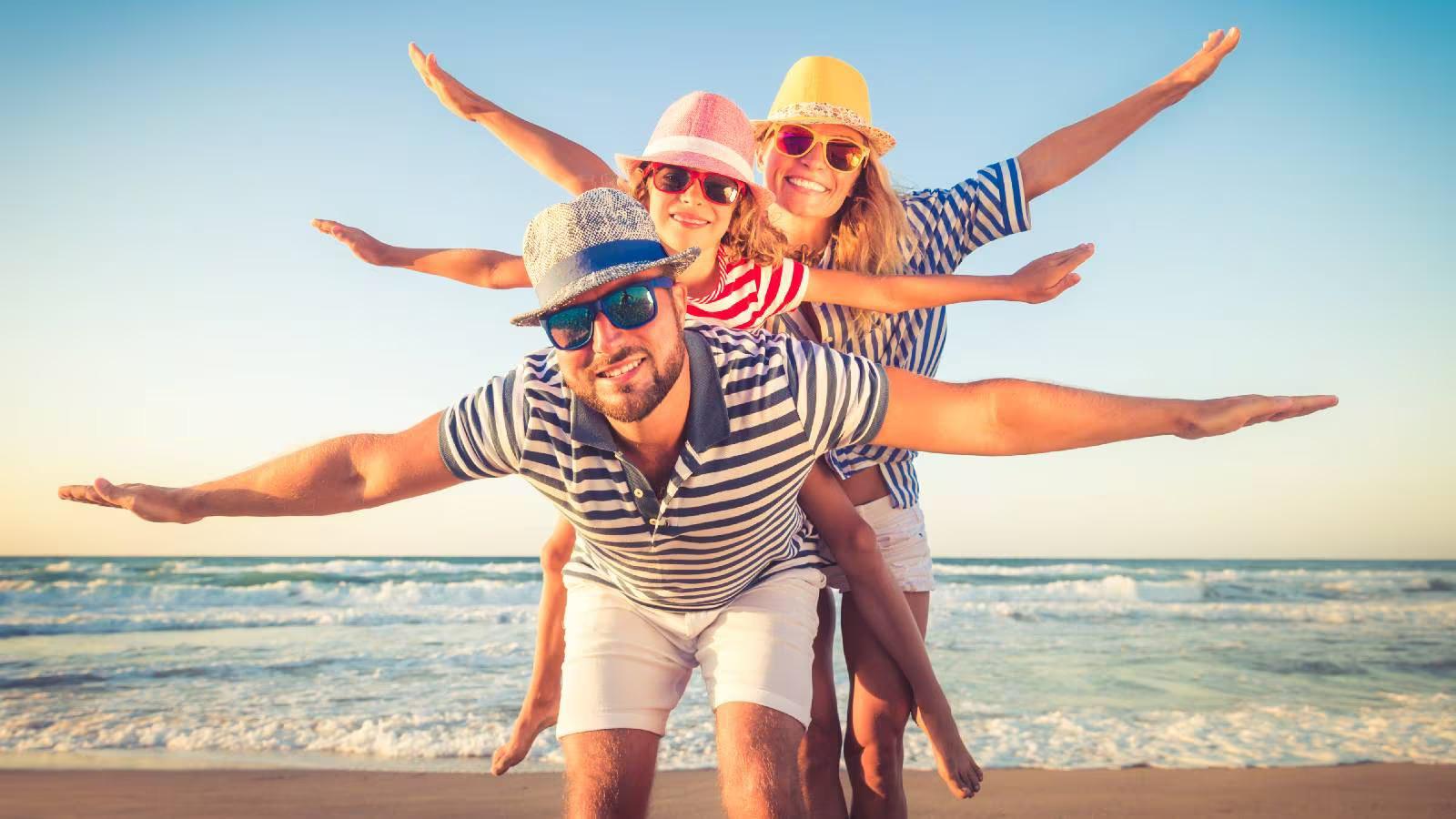 The family vacation provides a unique opportunity to bond and make up for the time lost in our busy urban lives. Whether it's gathering around a bonfire, exploring underwater with scuba diving, or finding solace in nature with loved ones, a family vacation possesses its own enchantment. However, the major challenges in planning such a vacation often revolve around budget constraints and choosing the right destination. In this blog, we have addressed these concerns by presenting a comprehensive list of 20 affordable destinations outside India that are perfect for family vacations. This list caters to diverse preferences and offers a wide range of vacation options suitable for all types of families.
Jordan: The Treasure of Arab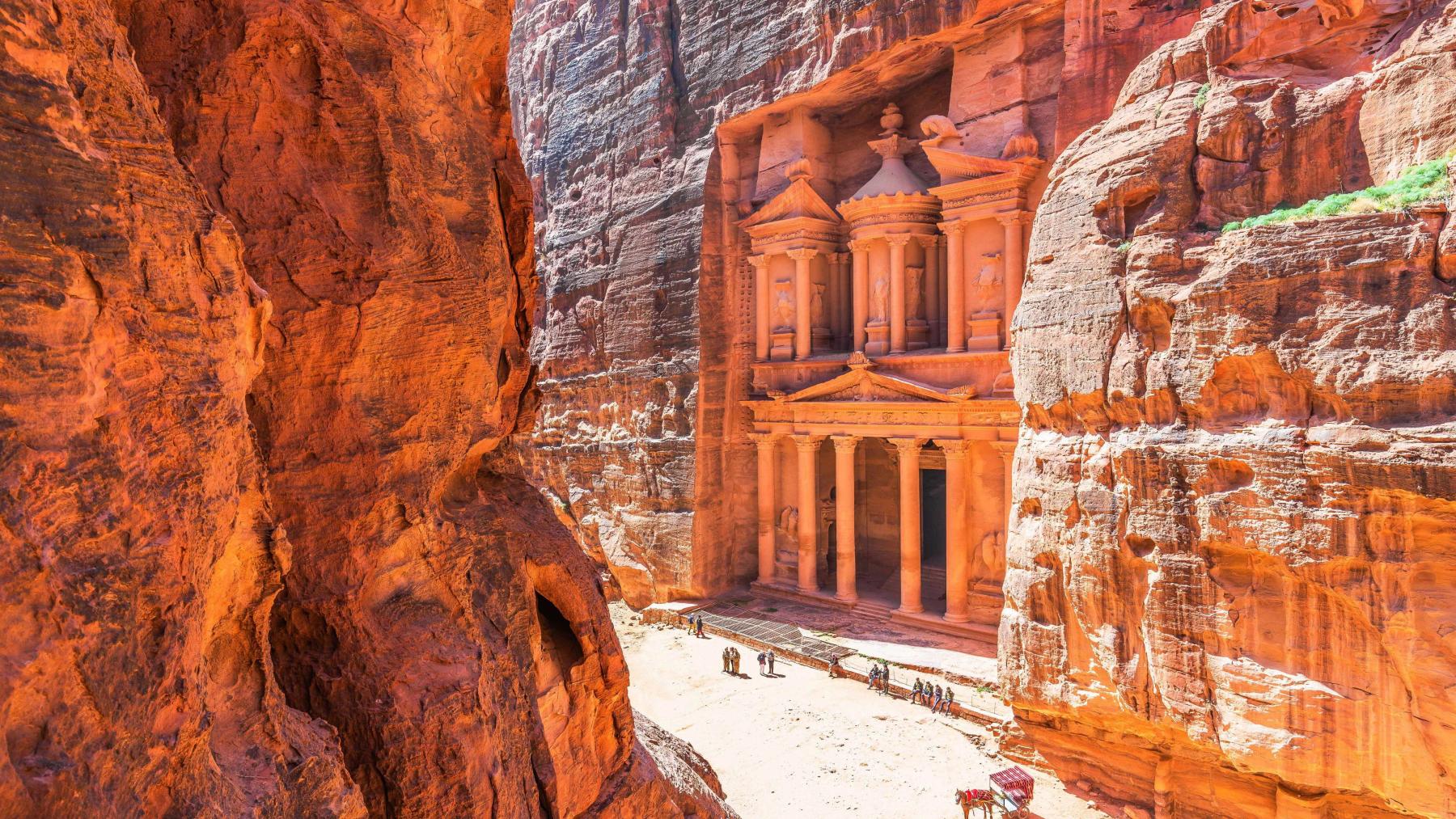 When it comes to traveling, it's important not to unquestioningly trust the information presented by the media. Despite not being widely recognized as a popular travel destination, Jordan truly stands out as one of the most affordable options in Asia. As an Arab nation, Jordan possesses an enchanting allure, particularly for those who appreciate countries steeped in history and cultural heritage. This travel spot provides a plethora of attractions, ranging from the remarkable monuments in Petra to the ancient ruins of Amman, not to mention the captivating Dead Sea. Exploring this country would undoubtedly be a refreshing experience. Additionally, while visiting Jordan, it is highly recommended to indulge in the local cuisine.
Places to visit in Jordan: Petra, Aqaba, Wadi Rum, Maqaba, Al-Khazneh, Dead Sea, Umm Qais, Salt, Pella, Fuheis, Jerash, Ajloun.
Things to do in Jordan: Exploring waterfalls in Ma'in, Hiking in Jordan Valley, Exploring Dana Biosphere Reserve, Desert Safari in Wadi Rum, Exploring local delicacies.
Visa requirements: You can get a Visa on Arrival.
Duration: 4-5 days.
---
Nepal: The Prowess of the Himalayas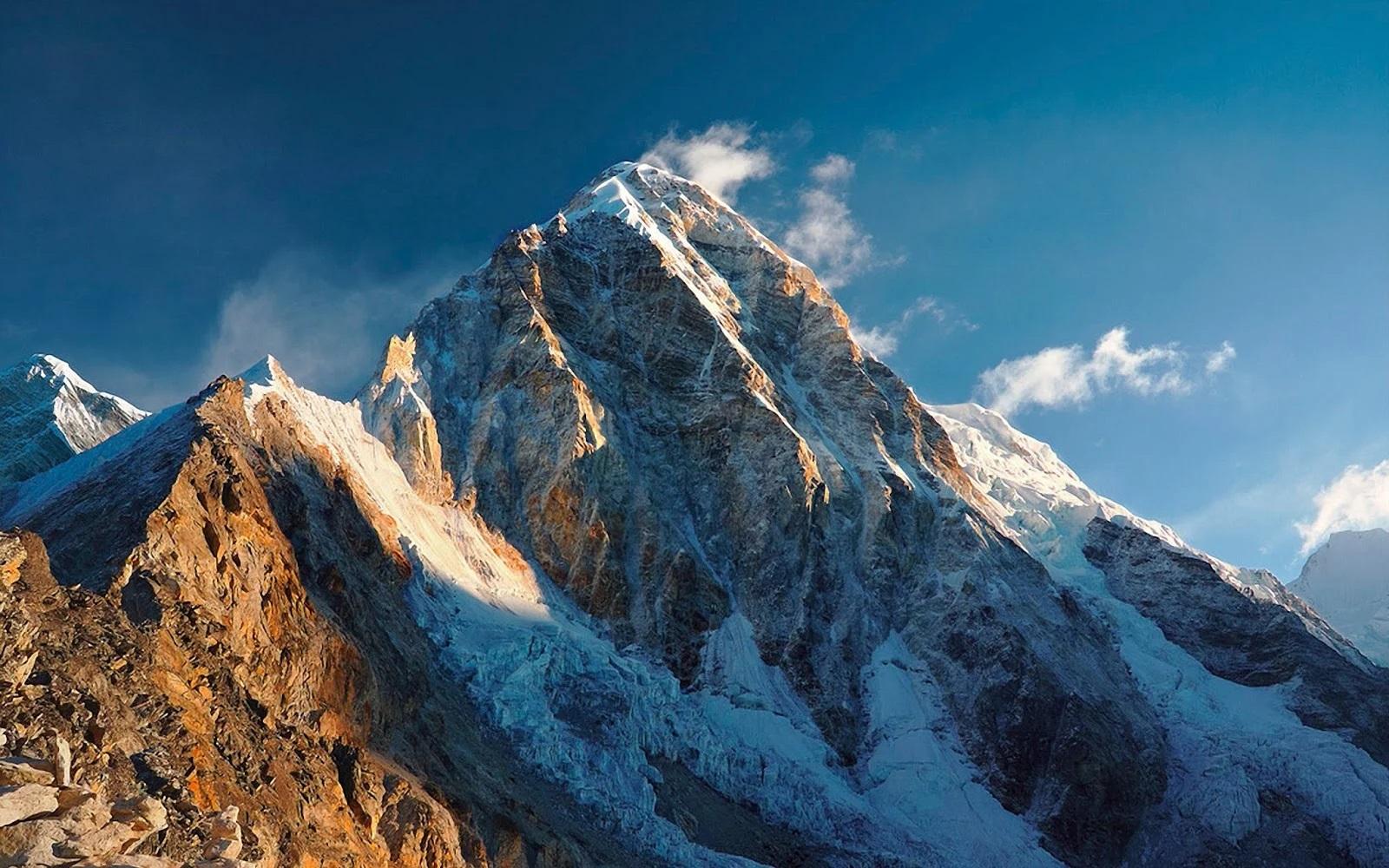 Nepal, the neighboring country of India, stands out as an excellent choice for an affordable family vacation. With its captivating towering peaks and breathtaking valleys, Nepal presents an ideal holiday destination for you and your loved ones. Whether you're in search of thrilling adventures or a serene escape, this country has it all. It boasts plentiful trekking trails, thrilling adventure sports, and picturesque landscapes, catering to various interests. Additionally, Nepal holds great significance as a pilgrimage site, hosting numerous renowned Hindu and Buddhist temples throughout its vast territory.
Places to visit in Nepal: Kathmandu, Nagarkot, Boudhanath, Langtang National Park, Upper Mustang, Pokhara, Namche Bazaar, Ghandruk.
Things to do in Nepal: Trekking is one of the most popular things to do in Nepal, Panoramic flight over Himalayan Peaks, Paragliding in Pokhara, Mountain Biking in Kathmandu Valley, River Rafting in Bhote Koshi river.
Visa requirements: No Visa is needed to visit Nepal.
How to reach Nepal: Nepal can be accessed both through roads and through flights. The cost of flight starts from INR 4,000.
Duration: 5-6 days.
---
Bhutan: The Land of Prosperity and Happiness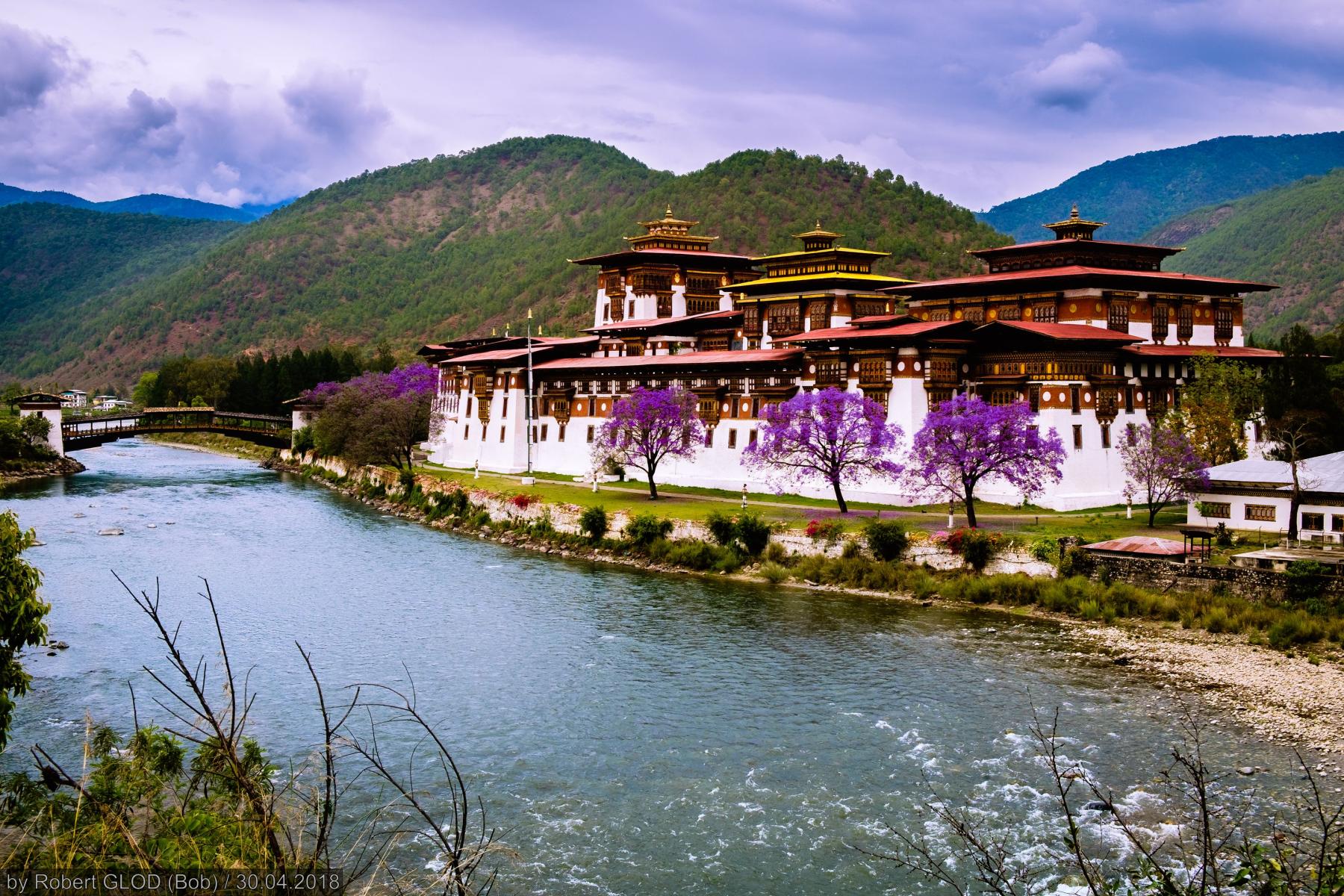 Bhutan, a divine land and a serene country, embodies absolute bliss. Recognized as one of the world's most peaceful and joyful nations, Bhutan provides the perfect setting for valuable family bonding amidst the tranquility of nature. If you are considering a family vacation to reconnect and treasure the memories you have built together, Bhutan is the ideal destination. Nestled in the lap of the Himalayas, this country boasts breathtaking scenic locations. Whether it's the awe-inspiring drive through the picturesque Himalayan mountains or the invigorating hikes in Bhutan's dense forests, the experiences you encounter here will be forever etched in your mind. Additionally, Bhutan's monasteries serve as major tourist attractions.
Places to visit in Bhutan: Thimphu, Paro, Punakha, Trongsa, Jakar, Phuntsholing, Laya, Dochula, Samdrup Jongkhar.
Things to do in Bhutan: Enjoy an enchanting car ride in Bhutan, Explore Manas Wildlife Sanctuary, Rafting in Po Chu River, Trekking in Bhutan, Exploring Taktsang Palphug Monastery in Paro, Visit Dochula Pass, Kayaking.
Visa requirements: You don't need any visa to Bhutan.
Duration: 5-6 days.
---
Indonesia: A famous beach destination in the world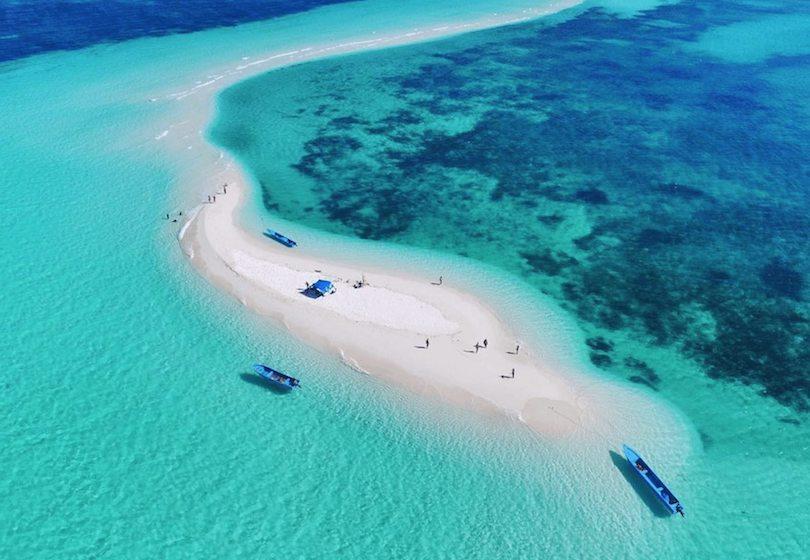 Indonesia, known for its endless coastline, presents an idyllic setting for a memorable family beach vacation. This country, abundant in cultural heritage, guarantees a comprehensive experience for travelers. Whether you prefer the bustling and renowned tourist beaches, secluded islands, dense forest reserves, or historical sites, Indonesia has something to satisfy every type of traveler. Once you've finished discovering the hidden gems of this diverse nation, you can embark on an exploration of popular Indonesian destinations like Bali and Jakarta. With enchanting rice fields and wildlife reserves, Indonesia is an ideal choice for families seeking a tranquil escape surrounded by the splendors of nature.
Places to visit in Indonesia: Bali, Ubud, Jakarta, Kuta, Lombok Beach, Komodo National Park, Surabaya, Kintamani, Lovina Beach, Lorentz National Park.
Things to do in Indonesia: Snorkelling and Scuba diving at Jimbaran Bay and Bali, surfing at Lombok Beach, Hiking in Flores Island, Exploring Nusa Penida, Island Hopping at Raja Ampat Islands, Diving at Bunaken.
Visa requirements: Plan your family trip to Indonesia without worrying about Visa as you can get a Visa on Arrival.
Duration: 5-7 days.
---
China: Peace Amidst Chaos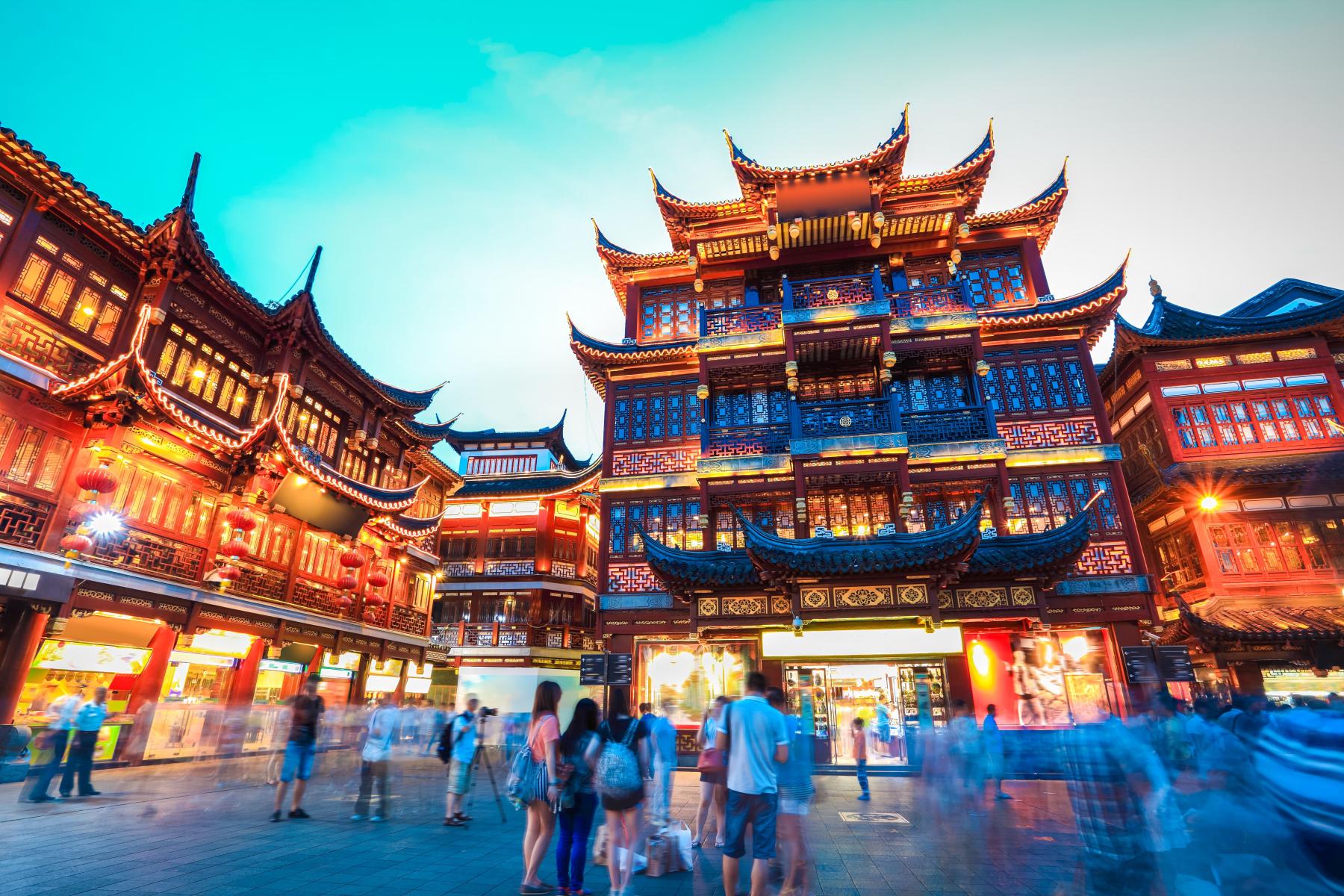 China, the neighboring country beyond the Himalayas, is renowned for its prosperity and rich culture. The nation takes immense pride in showcasing its traditions and heritage. It can be accurately described as a tale of two cities, where one is characterized by picturesque countryside landscapes, and the other consists of bustling metropolitan areas that are always active. China, often referred to as the "Land of the Red Dragon," boasts vibrant festival celebrations akin to carnivals. Experiencing one of these events while in the country is considered a must-do. Furthermore, China offers a diverse range of adventures suitable for families to enjoy.
Places to visit in China: Beijing, Shanghai, Xi An, Guangzhou, Hangzhou, Yangshuo County, Lijiang, Zhangjiajie, Huangshan City, Pangong Tso Lake, Wuzhen Zhangye, Pingyao, Jiuzhaigou.
Things to do in China: Hike the Great Wall of China, Experience the cable car ride at Zhangjiajie, Trek in the Jade Dragon Snow Mountain at Lijiang, Hiking in Yangshuo County, Explore the five flower lakes in Jiuzhaigou, Explore the Xihai Grand Canyons, Visit the Terracotta army at Xi An, Shopping in Shanghai and Shenzhen.
Visa requirements: You would need a tourist visa to visit China.
Duration: 7-9 days.
---
Malaysia: The Destination for Sun Lovers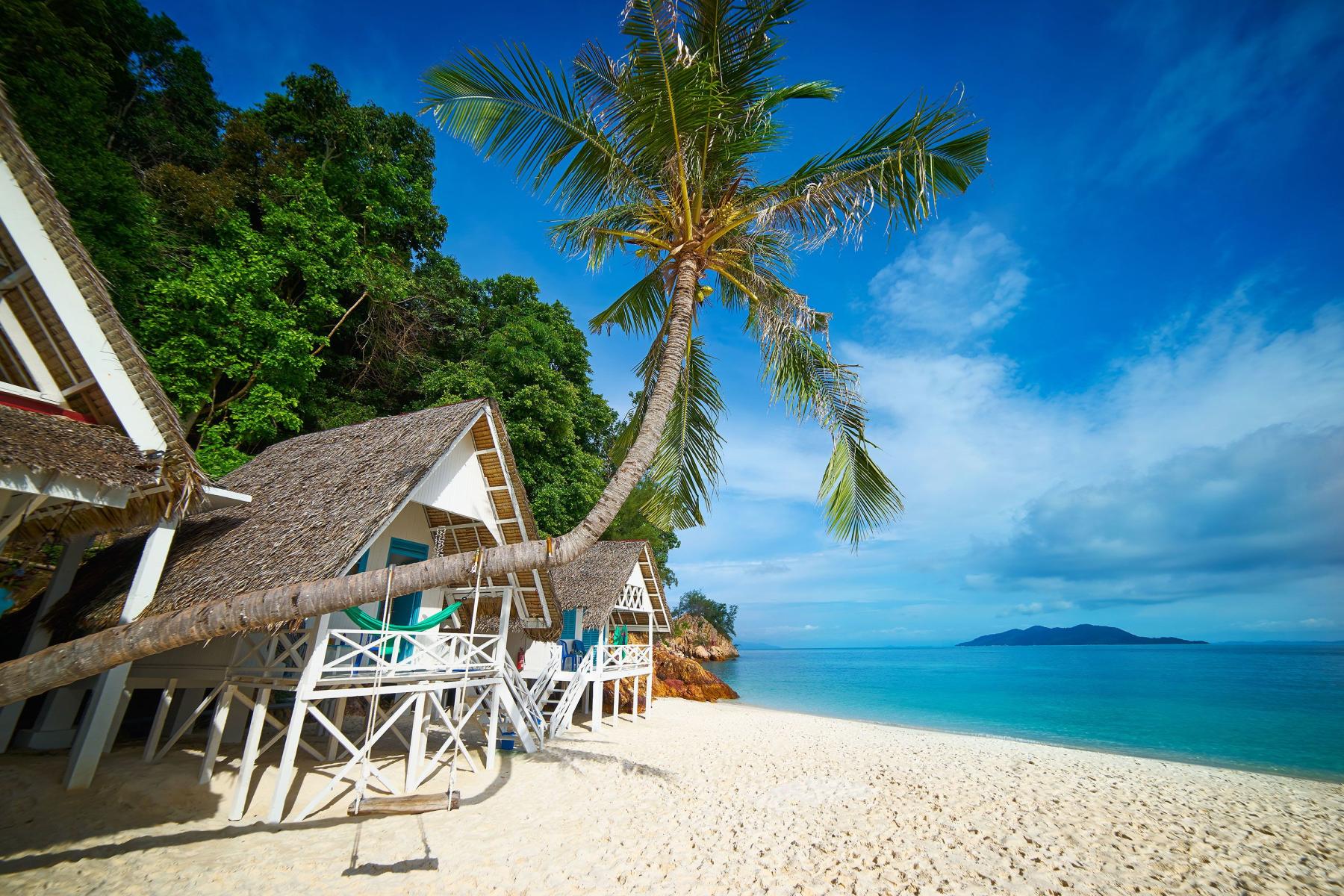 Malaysia boasts a remarkable array of cultural influences, encompassing Indian, Chinese, European, and Malay traditions, all of which leave their mark on the country's architecture and heritage. Furthermore, Malaysia is an ideal destination for beach enthusiasts seeking the perfect combination of sun, sand, and sea. Additionally, the country provides an excellent retreat for families who desire a peaceful escape amidst the lap of nature. Rest assured, with its verdant green mountains, concealed waterfalls, captivating beaches, and a wealth of cultural heritage, Malaysia guarantees an unforgettable vacation experience for families.
Places to visit in Malaysia: Kuala Lumpur, George Town, Langkawi, Pengang Island, Kota Kinabalu, Putrajaya, Redang Island, Ipoh, Sandakan, Kinablu Park, Taman Negara, Gunung Mulu National Park, Mersing, Semporna.
Things to do in Malaysia: Visit the Petronas Tower in Kuala Lumpur, Trekking in Taman Negara National Park, Visit the Genting Highlands, Rejuvenate in Underwater World of Sipadan Island, Snorkelling at Langkawi.
Visa requirements: You would need a tourist visa to explore Malaysia.
Duration: 5-7 days.
---
UAE: The Land of Luxury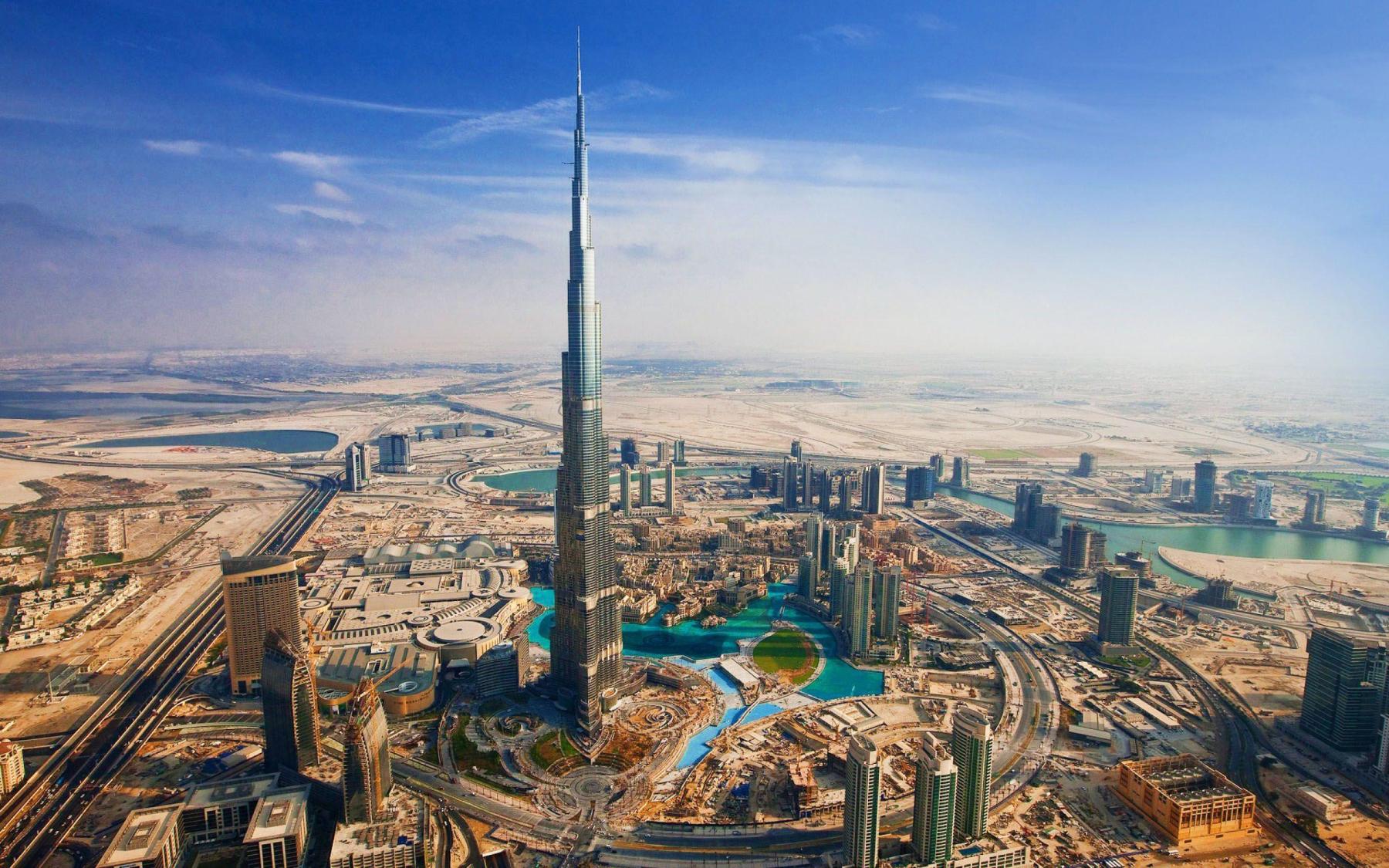 UAE, one of the most popular choices for family travel, is renowned for its modern urban landscapes and the iconic city of Dubai. When visiting the United Arab Emirates, it is essential not to miss the enchanting oasis in the midst of the desert. Dubai, home to the world's tallest building, the Burj Khalifa, represents the pinnacle of luxury. Where else can you experience snow skating in the middle of arid deserts? UAE caters to all your travel aspirations, ensuring you fulfill your bucket list dreams. As an ideal destination for adventurous families, UAE offers a wide range of thrilling activities and a multitude of recreational options to choose from.
Places to visit in UAE: Abu Dhabi, Dubai, Sharjah, Yas Island, Palm Jumeirah, Ajman, Ras Al Khaimah, Al Badiyah, Al Madam, Khatt.
Things to do in UAE: Hiking in Wadi Wurayah, Fishing in Al Mirfa, Desert Safari in Swaihan, Skiing in Dubai's Ski Dubai, Bungee Jumping in Dubai, Skydiving and Helicopter ride in Dubai, Shopping in Abu Dhabi and Dubai.
Visa requirements: You would need a tourist visa prior to visiting UAE.
Duration: 4-5 days
---
Russia: Beyond the Myths and Rumors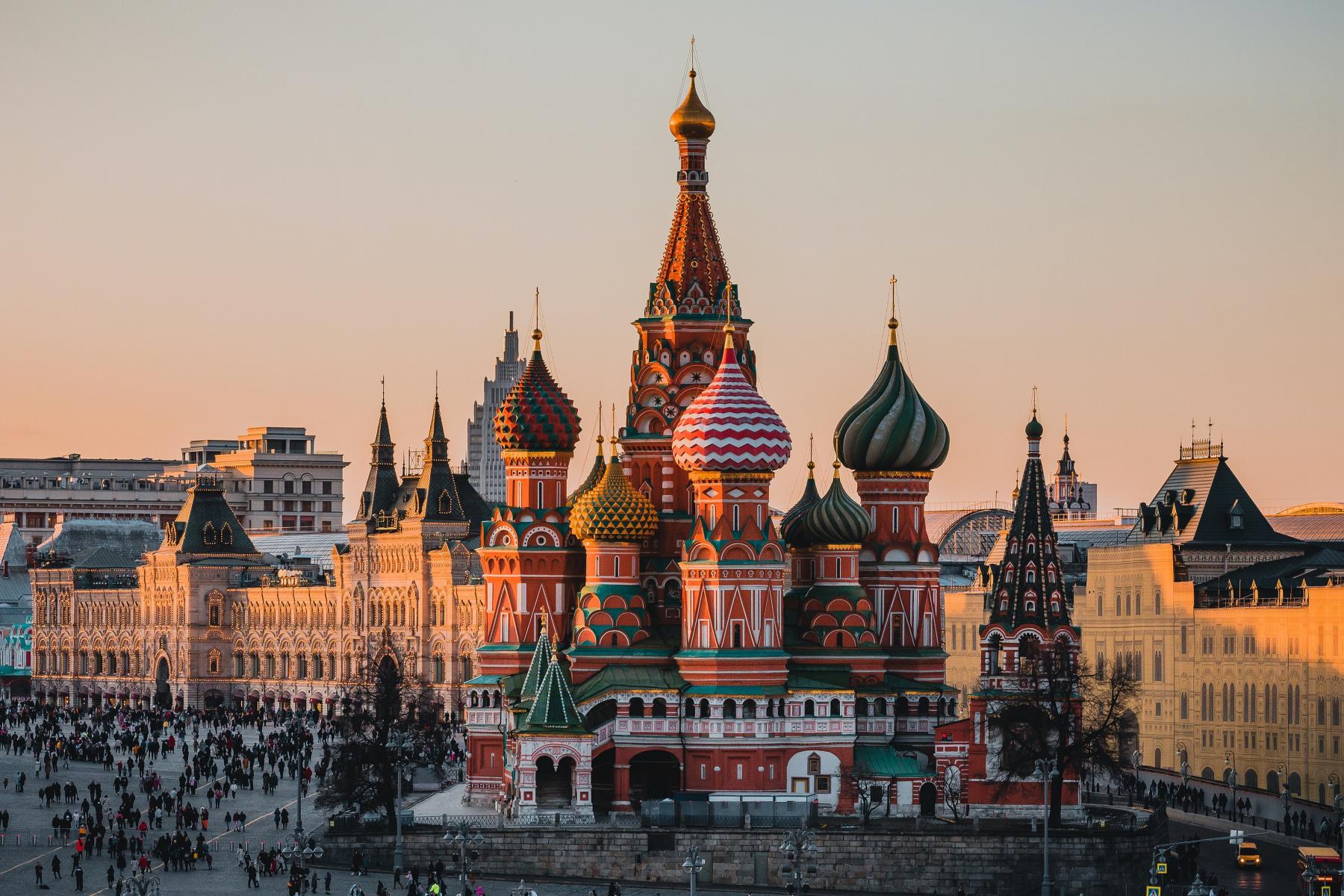 Russia, known as the largest country in terms of area, stands as an excellent choice for a family vacation. With its varied culture, language, geography, and populace, Russia is an intriguing and unexpected destination. While one might initially perceive the people as unwelcoming, spending time in Russia will reveal its charm. The country boasts an array of historical landmarks and offbeat, picturesque villages, offering abundant opportunities for exploration. Furthermore, Russia showcases a diverse range of awe-inspiring locations, encompassing majestic mountains, serene lakes, inviting beaches, and modern cities that cater to tourists.
Places to visit in Russia: Sochi, Moscow, St. Petersburg, Lake Baikal, Irkutsk, Vladivostok, Vladimir, Olkhon Island, Volgograd, Samara, Vyborg, Suzdal.
Things to do in Russia: Canal tour in St. Petersburg, Skiing in Red Valley, Visit War memorials and museums, Visit Star City in Moscow, Hiking near Lake Baikal, Trekking Mt. Elbrus, RIding in Trans-Siberian Railway Train.
Visa requirements: You would need a tourist visa prior to visiting Russia.
Duration: 6-7 days.
---
Egypt: The Grandeur of Human History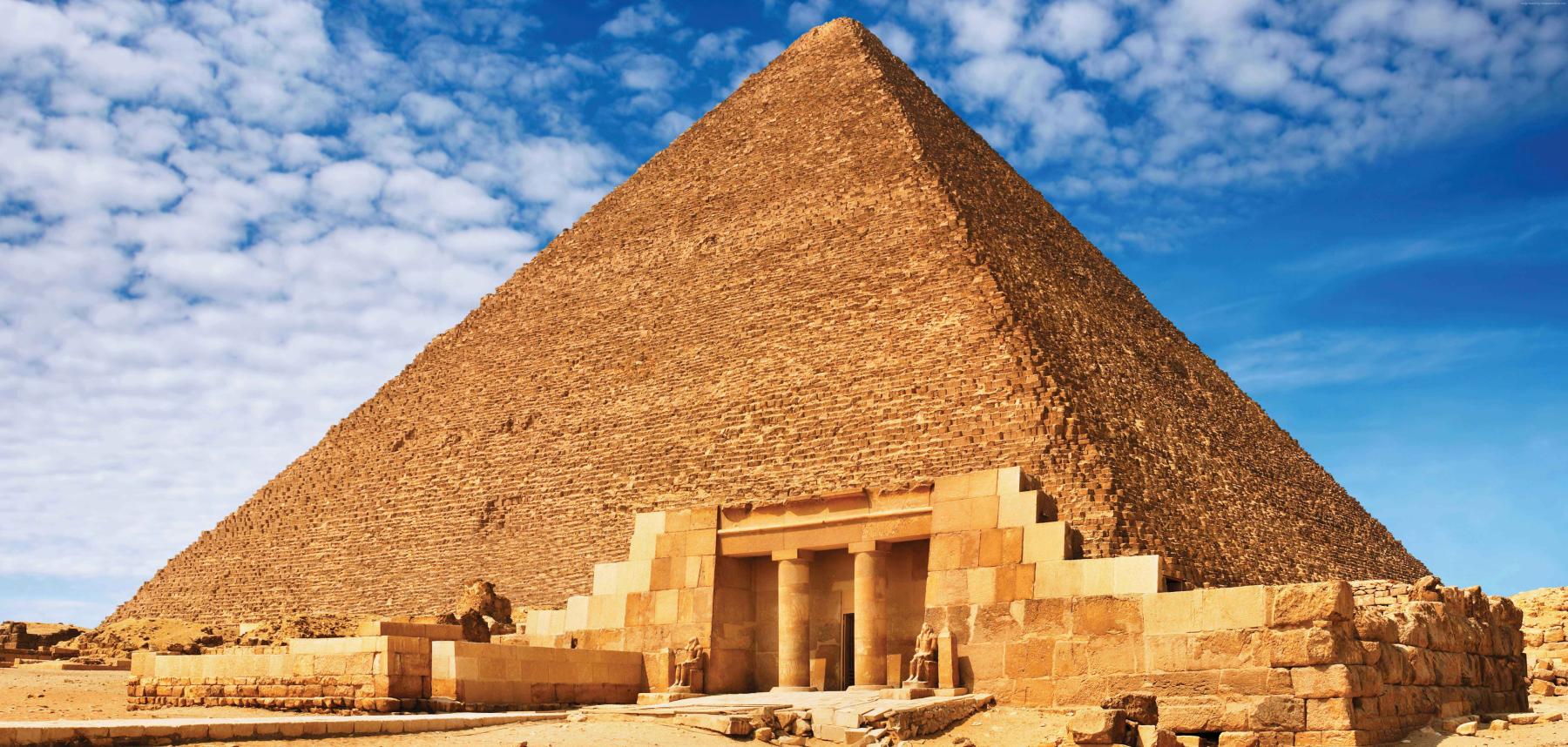 Egypt, the land renowned for its pyramids and Pharaohs, offers an extraordinary encounter that has the power to transform your perspective. It defies the portrayal presented by the media and reveals itself as a remarkably serene and tranquil nation. Embellished with architectural wonders such as the Giza Pyramid complex, Egypt serves as a profound reflection of societal evolution. Contrary to the perception of a vast arid desert, Egypt pleasantly surprises visitors with its captivating beaches, which are ideal for indulging your adventurous spirit. To truly immerse yourself in the essence of Egypt, the most rewarding approach is to adopt a local mindset, embracing local customs and exploring the wonders of pyramids, beaches, and the modern cities of Cairo and Alexandria.
Places to visit in Egypt: Cairo, Giza, Luxor, Hurghada, Aswan, Alexandria, Sharm El Sheikh, Dahab, Taba, Marsa Alam, Kom Ombo, Safaga, Ras Muhammad National Park, Nuweiba.
Things to do in Egypt: Witnessing the grandeur of Pyramids at Giza, Snorkelling at Hurghada and Dahab, Fishing at Lake Nasser, Desert Safari at Siwa Oasis, Kite Surfing at Safaga.
Visa requirements: You would need a tourist visa to enter Egypt.
Duration: 5-7 days.
---
Thailand: Finding Bliss Amidst Nature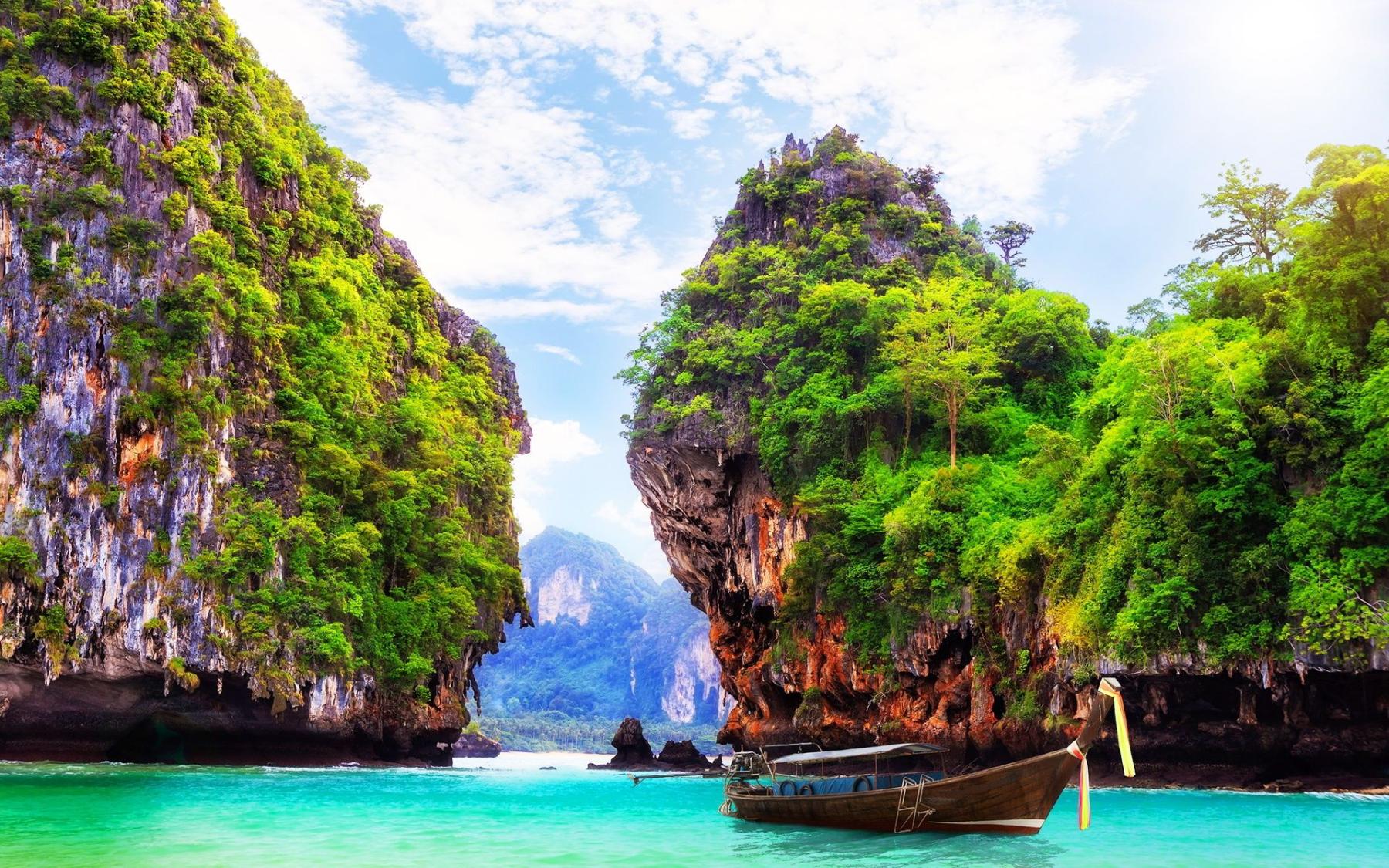 If you're looking for a family getaway surrounded by the beauty of nature, then there's no better destination than the captivating Thailand. Combining tranquility and excitement, this country will capture your heart with its unspoiled beaches and peaceful landscapes. If you're planning a budget-friendly family trip and want to spend quality time together, engaging in activities that foster closer bonds, Thailand is the ideal place to reconnect and treasure those special moments with your loved ones. This Southeast Asian gem boasts numerous historical sites, scenic hiking trails, and some of the most breathtaking beaches in the world. Whether you opt for an off-the-beaten-path adventure and camp together or explore the depths of the ocean as a family, Thailand is the ultimate experience you've been searching for as a family.
Places to visit in Thailand: Chiang Mai, Pattaya, Phuket Island, Phi Phi Islands, Phuket City, Bangkok, Krabi, Hat Yai, Lampang, Surin Islands, Chiang Rai.
Things to do in Thailand: Scuba Diving, Snorkelling, Parasailing, exploring secluded Islands, Visit the floating market, Hot air balloon ride in Chiang Mai, Explore the temples of Thailand, Hike in national parks of Thailand, trying out the street food of Thailand.
Visa requirements: Explore the country of Thailand on a family trip with Visa on Arrival.
Duration: 6-7 days.
---
Singapore: Blend of Adventure and Serenity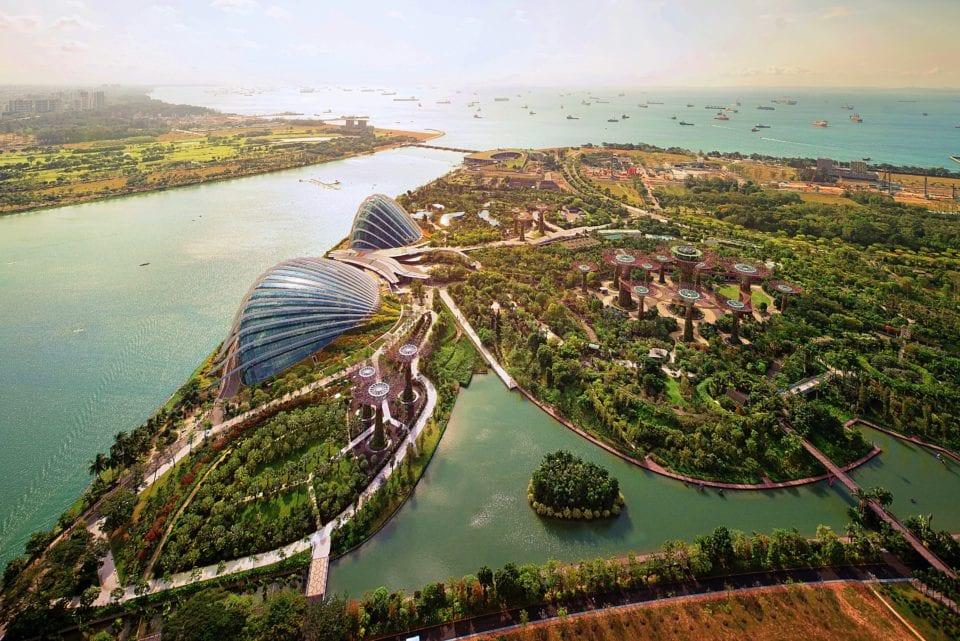 Singapore is renowned for its cutting-edge technologies and stands at the forefront of modern advancements. It has gained tremendous popularity as a top tourist spot. With its futuristic wonders, towering skyscrapers, and vibrant night scene, Singapore presents itself as an idyllic destination for families. Whether you prefer exploring unique trails, engaging in thrilling adventures, or indulging in luxurious accommodations, this independent nation ensures that your expectations are met. Notably, Singapore's array of attractions for children entices many families to choose it as their preferred vacation spot. The possibilities in this place are limitless, allowing you to transition seamlessly from hiking adventures to captivating underwater aquariums. Additionally, Singapore holds a prominent position among the finest shopping destinations in Asia.
Places to visit in Singapore: Buddha Tooth Relic temple, Garden by the bays, Marina Bay Sands Resort Complex, Universal Studio Theme Park, Sentosa.
Things to do in Singapore: Exploring the underwater aquarium, Visit the world's only nocturnal Singapore Zoo, Have a taste of adventure in Sentosa Island Complex, Shopping, Experience Singapore Flyer, Try out the local delicacies of Singapore.
Visa requirements: You would need a tourist visa prior to landing in Singapore.
Duration: 3-5 days.
---
Vietnam: From History to Beaches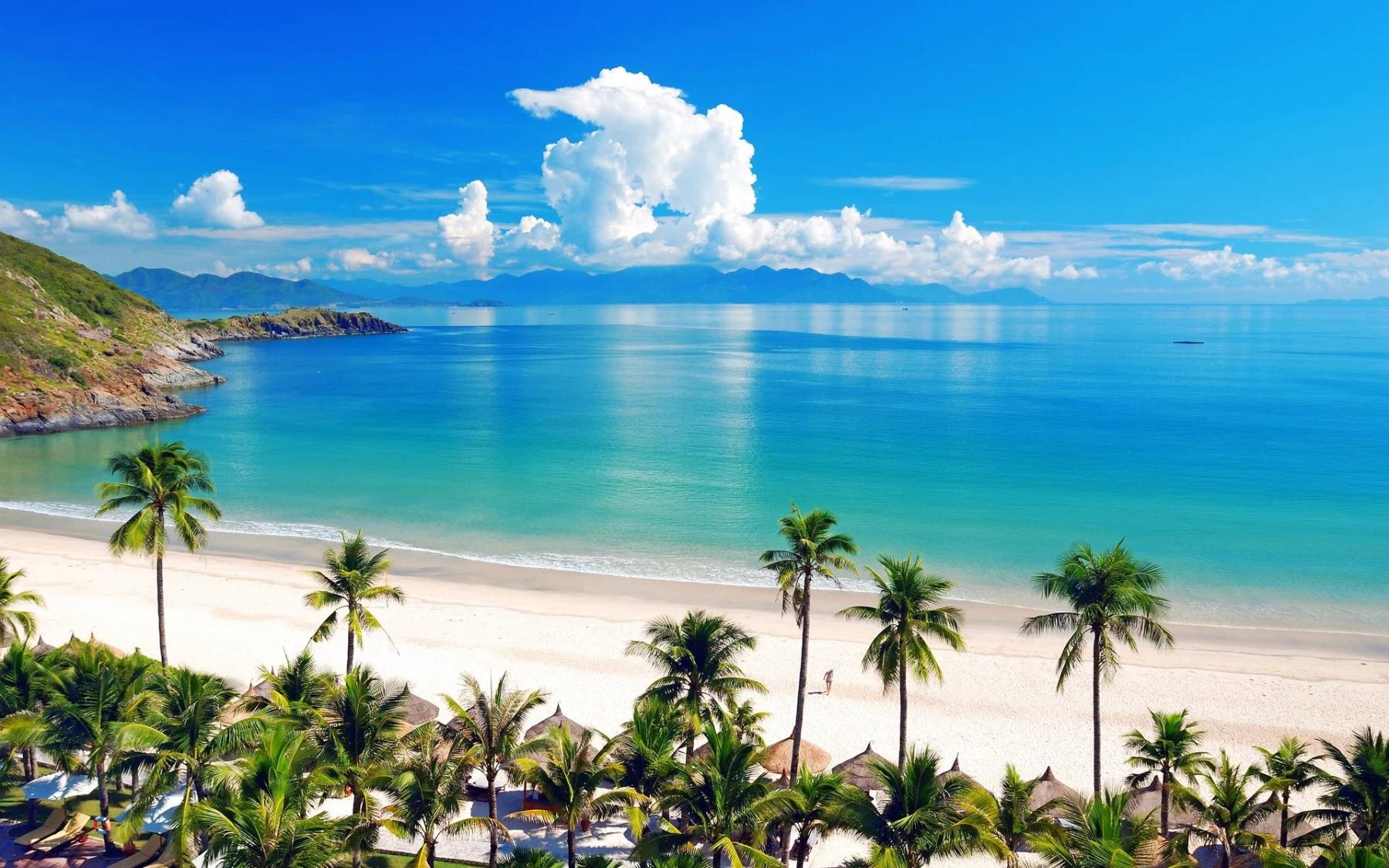 Vietnam, a tranquil and peaceful country, offers an excellent option for your next family trip overseas. With its enchanting secluded beaches, Buddhist temples, and breathtaking countryside views, Vietnam embodies the essence of discovering serenity in nature. The fusion of modernity and heritage, along with the captivating Vietnamese culture, adds to its allure. Additionally, don't miss the chance to visit the country's main highlight, the magnificent Golden Bridge.
Places to visit in Vietnam: Hanoi, Ho Chi Minh City, Da Nang, Ha Long Bay, Nha Trang, Hue, Sa Pa, Ha Long, Da Lat, Phan Thiet, Haiphong, Ninh Binh, Son Tra District.
Things to do in Vietnam: Snorkelling and Scuba Diving in Nha Trang and Phú Quốc, Exploring the floating villages of Ha Long Bay, Trekking in Sa Pa, Island hopping in Ha Long, Exploring Lakes and Waterfalls in Da Lat, Windsurfing in Mũi Né, Exploring the beaches of Phan Thiet.
Visa requirements: You would need a visa to visit Vietnam.
Duration: 5-7 days.
---
Sri Lanka: The Nature's Treasure Next Door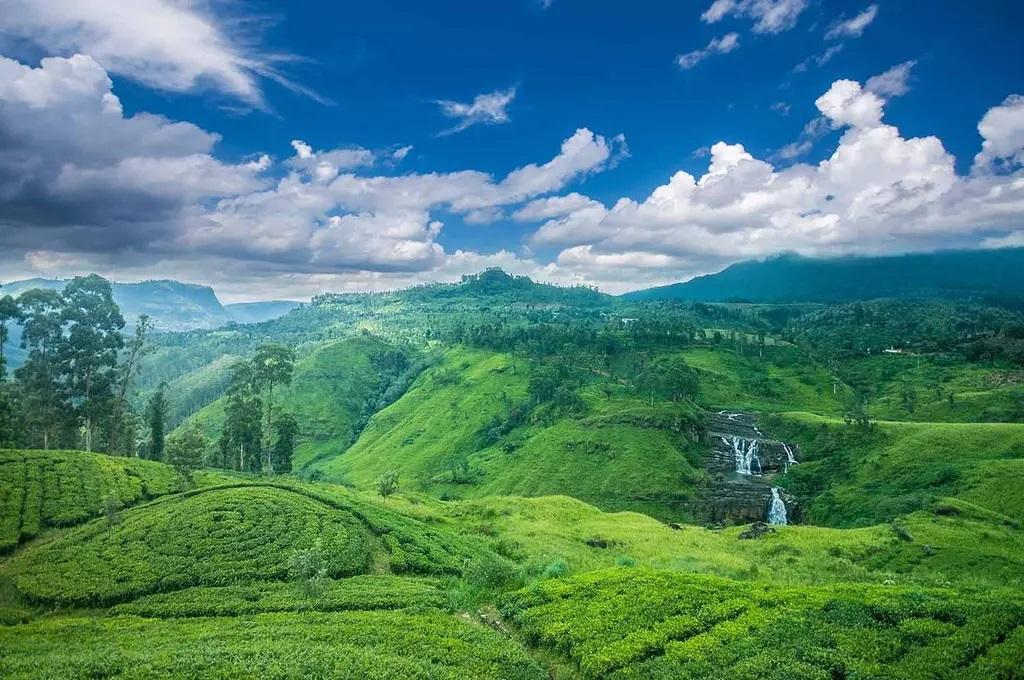 Sri Lanka, our neighboring country in the Indian Ocean, presents an enticing paradise just a stone's throw away. It stands out as an affordable option for a family getaway, combining rich cultural heritage sites and breathtaking beaches, creating an ideal destination for a complete family vacation. For families seeking a peaceful and idyllic holiday surrounded by nature, with a touch of urban life, Sri Lanka emerges as the perfect travel choice. The country's various destinations provide exceptional heritage tours, allowing you to immerse yourself in the beauty of its diverse cultures. Renowned for its picturesque countryside, Sri Lanka offers an ideal setting for a relaxing vacation with your loved ones.
Places to visit in Sri Lanka: Kandy, Colombo, Galle, Nuwara Eliya, Colombo, Negombo, Dambulla, Bentota, Matara, Anuradhapura, Matale, Sigiriya, Polonnaruwa, Gangaramaya Temple.
Things to do in Sri Lanka: Explore the floating market in Pettah, River rafting in Kitulgala, Ayurvedic Spa, Watersports like Snorkelling, scuba diving, motorboating, parasailing, Exploring numerous waterfalls in Sri Lanka, Train ride to Ella, Hiking in Horton Plains National Park.
Visa requirements: You would need a tourist visa to explore Sri Lanka.
Duration: 5-7 days.
---
Hong Kong: For the Balance of Nature and Men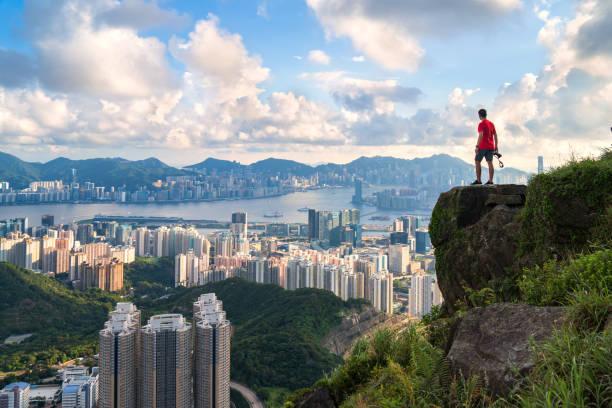 If you believe it's impossible to come across traces of nature in the midst of a concrete jungle like a metropolitan city, then Hong Kong is the ideal destination for you and your family. Here, you can witness the remarkable blend of modern marvels and nature. Hong Kong, one of the most sought-after family vacation spots in Asia, offers something for every type of traveler. Whether you're captivated by towering skyscrapers or yearn for tranquil natural havens, Hong Kong has achieved a perfect harmony between nature and human innovation. Indulge in shopping, explore the modern cityscape, visit Disneyland, or savor the local delicacies—Hong Kong guarantees that your experience will leave you with nothing but a smile.
Places to visit in Hong Kong: Disneyland, Ocean Park, Victoria's Peak, Repulse Bay, Avenue of Stars, Big Buddha, Wong Tai Sin Temple, Tai O Fishing Village.
Things to do in Hong Kong: Witness the Panoramic view of the skyline of Hong Kong, Witness the Symphony of Lights at Victoria's Harbour, Sail in the Star Ferry, Hike in the Dragon's Back trail and Tai Long Wan trail, Enjoy the cable car ride across to the Lantau Island, Shop in Hong Kong.
Visa requirements: You can explore Hong Kong with Visa on Arrival but you need to register prior to leaving.
Duration: 3-4 days.
---
Kenya: For the Picture-Perfect Wildlife Safari Experience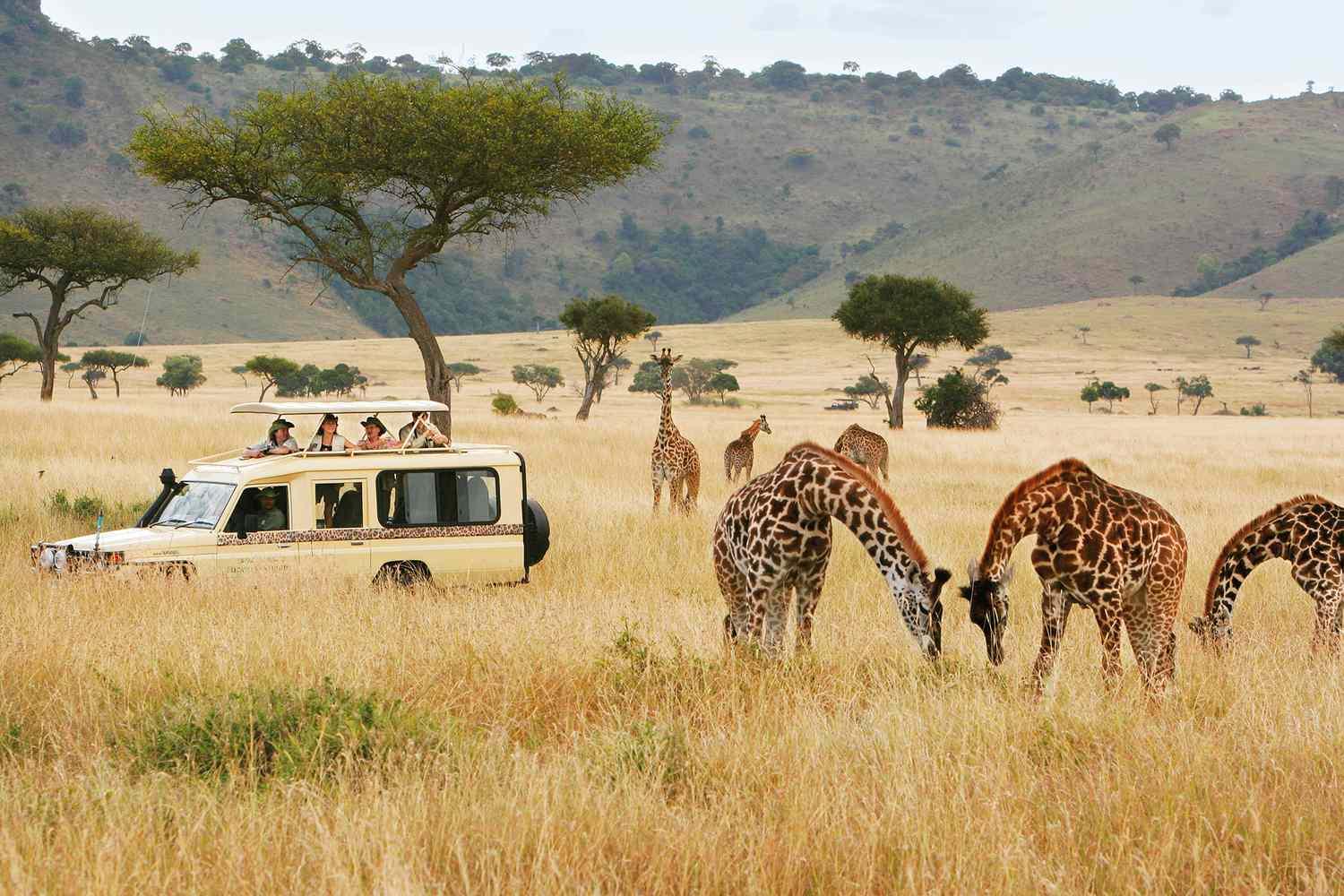 Experience the Essence of Kenya: Explore the perfect blend of luxury holiday resorts and captivating wildlife safaris in the heart of Kenya. As a cherished vacation destination for families who love wildlife, Kenya boasts a diverse array of offerings. Renowned as one of the most sought-after African countries, it entices thousands of tourists each year with its magnificent "big five" game animals: Elephant, Lion, Leopard, Buffalo, and Rhinoceros. However, Kenya holds even more surprises beyond its wild inhabitants. Delight in the awe-inspiring landscapes, from leisurely one-day hikes in national parks to the exhilarating summit of Mount Kenya. Prepare for an unforgettable trip filled with adrenaline and lifelong memories in this remarkable African nation.
Places to visit in Kenya: Nairobi, Maasai Mara, Mombasa, Amboseli National Park, Lake Nakuru, Watamu, Malindi, Hell's Gate National Park, Lake Natron, Lake Naivasha.
Things to do in Kenya: Visit Fort Jesus in Mombasa, Maasai Mara Air Safari, WIldlife Safari in Maasai Mara and Amboseli National Park, Trekking Mount Kenya, Spending a day in Malindi Bay, Snorkelling in Watamu Marine National Park, Wild Gaming View in Tsavo West National Park.
Visa requirements: Enjoy wildlife safaris in Kenya with Visa on Arrival.
Duration: 5-7 days.
---
Cambodia: A Place for a Vacation in the Heritage Capital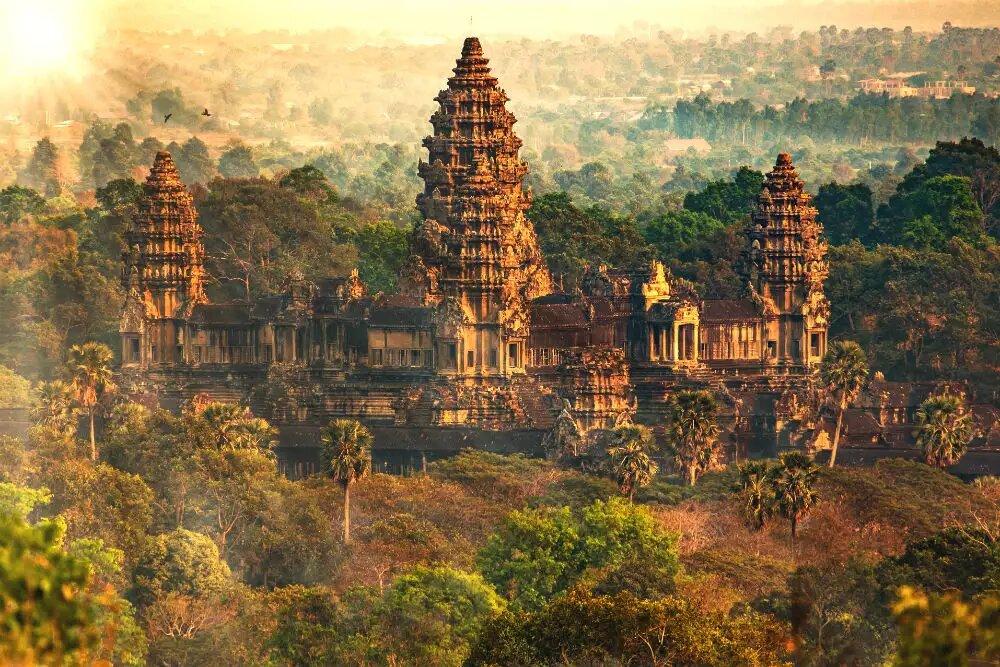 Indulge in the flavors of ancient Southeast Asia as you embark on a family adventure to Cambodia. Positioned alongside the Gulf of Thailand, Cambodia captivates with its rich history and cultural legacy. Despite not being the most technologically advanced nation, Cambodia compensates for it with its unspoiled beaches and captivating heritage sites. As the birthplace of the Khmer empire, the country proudly showcases some of the world's most ancient temples. A journey to Cambodia with your loved ones promises a delightful fusion of historical rustic charm and awe-inspiring, lesser-explored natural wonders.
Places to visit in Cambodia: Koh Rong, Siem Reap, Tonle Sap, Phnom Penh, Banteay Srei, Kampot, Koh Ker, Sihanoukville, Phnom Kulen National Park.
Things to do in Cambodia: Exploring waterfalls in Mondulkiri, Snorkelling at Koh Rong beach, Exploring the temple complex at Angkor, Delving into the beauty of Phnom Penh, Enjoy a laid-back day at Sihanoukville, Exploring temples across the country.
Visa requirements: Enjoy Cambodia with your family with Visa on Arrival.
Duration: 4-6 days
---
Lebanon: A Destination for a Serene Family Budget Holiday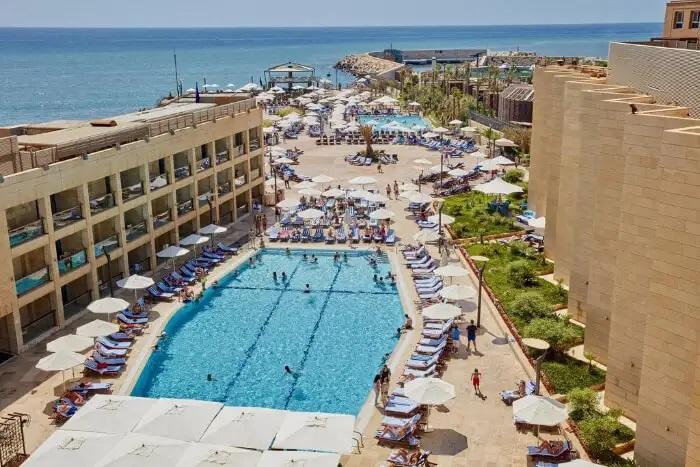 Lebanon, positioned between Israel and Syria, stands as a hidden gem among budget-friendly destinations in Asia. Its rich history and cultural heritage are showcased vibrantly throughout its diverse tourist attractions, making it an ideal choice for a family vacation. Lebanon caters to a wide range of interests, offering captivating ski resorts, lesser-known hiking trails, and thrilling adventure sports, ensuring an unforgettable experience for every adrenaline enthusiast. With its mesmerizing coastline, breathtaking beaches, and a multitude of historic sites, Lebanon presents a tranquil and unparalleled destination for a serene family holiday.
Places to visit in Lebanon: Beirut, Byblos, Baalbek, Sidon, Harissa, Jounieh, Tannourine, Faraya, Mount Lebanon, Jbeil, Hamra, Batroun Hermel, Afqa, Achrafieh.
Things to do in Lebanon: Explore the local delicacies, Skiing in Faraya and Mount Lebanon, Wine Tasting in Zahle, Hiking in Bsharri and Tannourine, Trekking in Mount Lebanon, Paragliding in Jounieh.
Visa requirements: You would need a tourist visa prior to entering Lebanon.
Duration: 6-8 days.
---
Japan: The Tale of Two Cities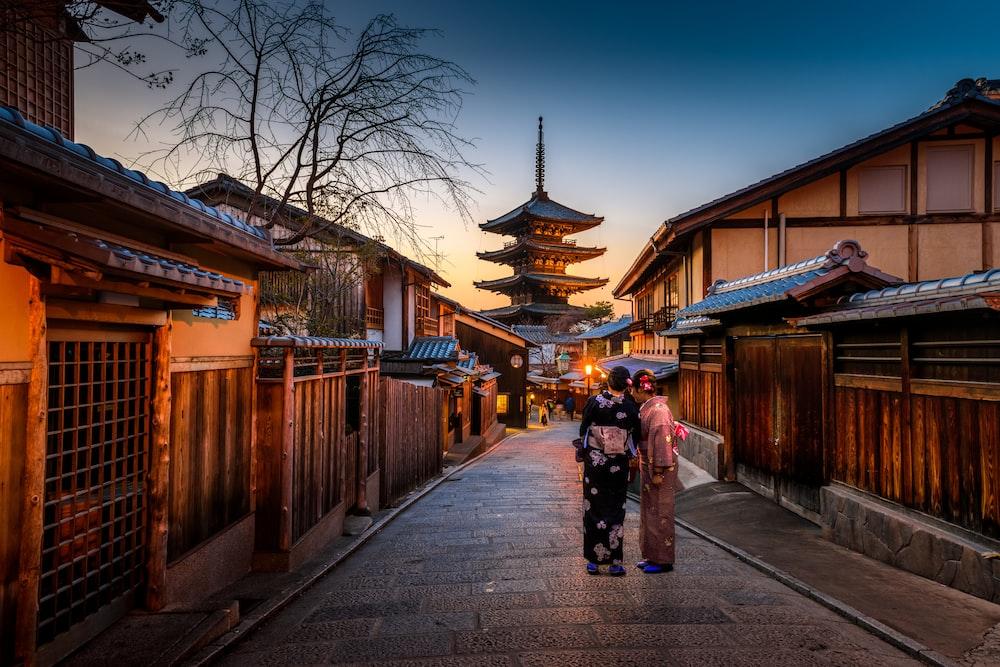 Japan, a renowned nation celebrated for its abundant culture and heritage, holds the potential to become your family's ideal vacation spot. It is a rarity to encounter a country that encapsulates such an extraordinary blend of cultural richness and diverse landscapes. In Japan, you can revel in the allure of vibrant cityscapes while also finding solace in the serenity of its natural retreats. This captivating land presents a striking contrast between its rural and urban vistas, each possessing their own distinct charm and appeal. The tranquil countryside of Japan offers a leisurely vacation experience, whereas the bustling metropolises seamlessly harmonize the country's historical treasures with its contemporary marvels.
Places to visit in Japan: Tokyo, Kyoto, Osaka, Nara, Hakone, Hiroshima, Shikoku, Lake Kawaguchi, Naha, Lake Ashi, Matsumoto, Nagasaki, Kanazawa.
Things to do in Japan: Explore UNESCO Heritage sites in Kyoto, Trekking in Mount Fuji, Explore Onsen (Japanese Hot Springs), Explore the plains of Hokkaido, Travel in Japanese Bullet Train.
Visa requirements: You would need a travel visa to enter Japan.
Duration: 4-5 days.
---
Turkey: A place with scenic mountains, beaches and man-made wonders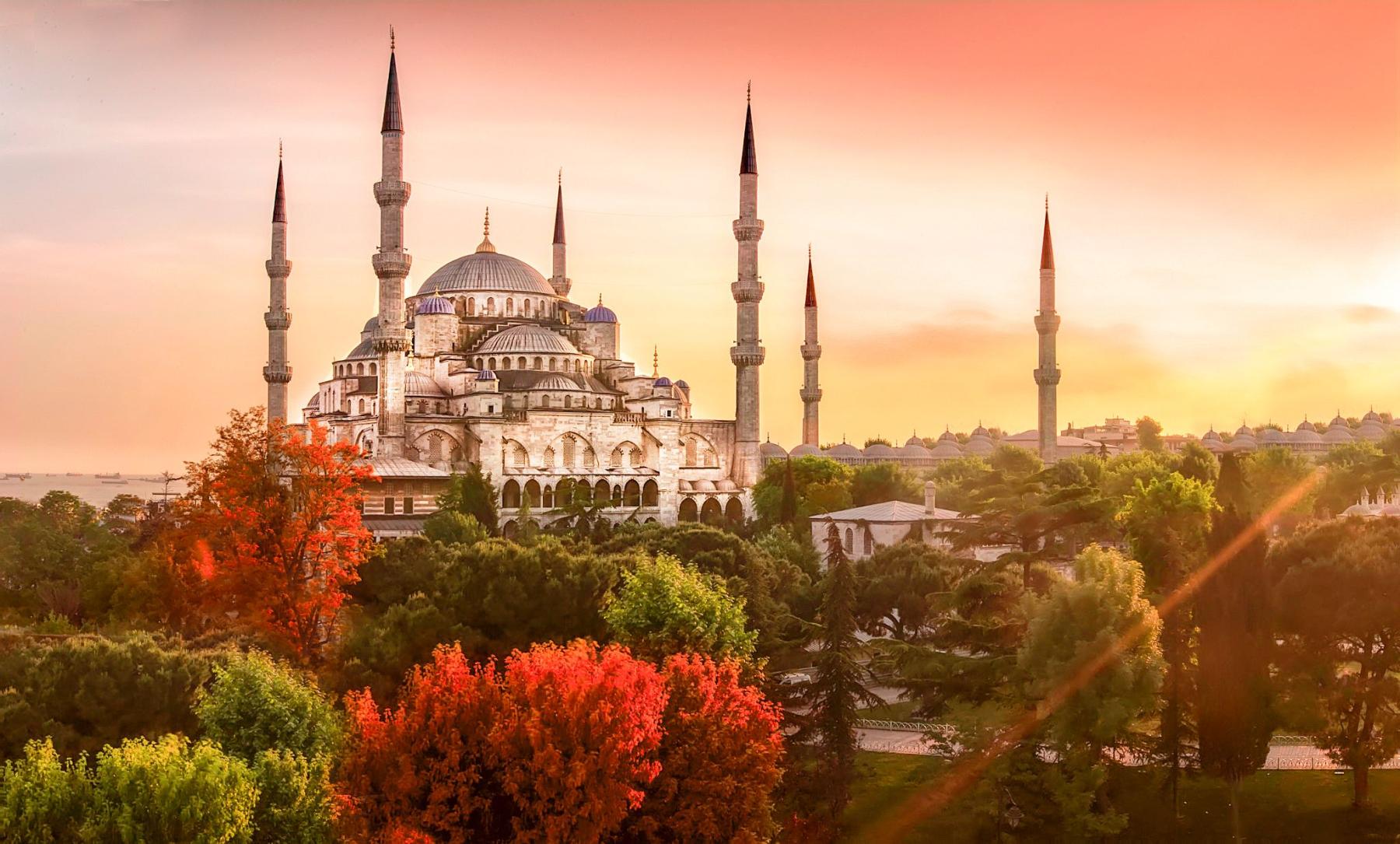 Turkey, an awe-inspiring country located in Eastern Europe, is known to have derived its culture from neighboring nations such as Greek, Roman, Persian, and the Ottoman empires. It combines magnificent natural landscapes, including mountains and beaches, with remarkable man-made attractions, making it a country of diverse beauty. Turkey presents a wide range of tourist destinations, catering to different preferences. From the stunning beaches of Fethiye and Alanya to the historically and culturally significant sites of Istanbul and Selcuk, and even the rustic charm of rural Turkey in Bodrum, each facet of Turkey brings you closer to experiencing the essence of the country. With immense pride in its cultural heritage, Turkey's tourist destinations embody a harmonious blend of captivating aesthetics and vibrant traditions.
Places to visit in Turkey: Istanbul, Antalya, Ankara, Izmir, Bodrum, Fethiye, Bursa, Side, Alanya, Kas, Kemer, Golden Horn, Trabzon, Dalyan, Cesme.
Things to do in Turkey: Rafting in Dalaman, Kayaking in Kekova, Hiking in Kemer and Dalyan, Visiting the antique pool in Pamukkale, Exploring the roman ruins in Antalya and Izmir, Exploring the tranquil beaches.
Visa requirements: You would need a travel visa to visit Turkey.
Duration: 5-7 days.
---
Seychelles: For a Secluded Beach Vacation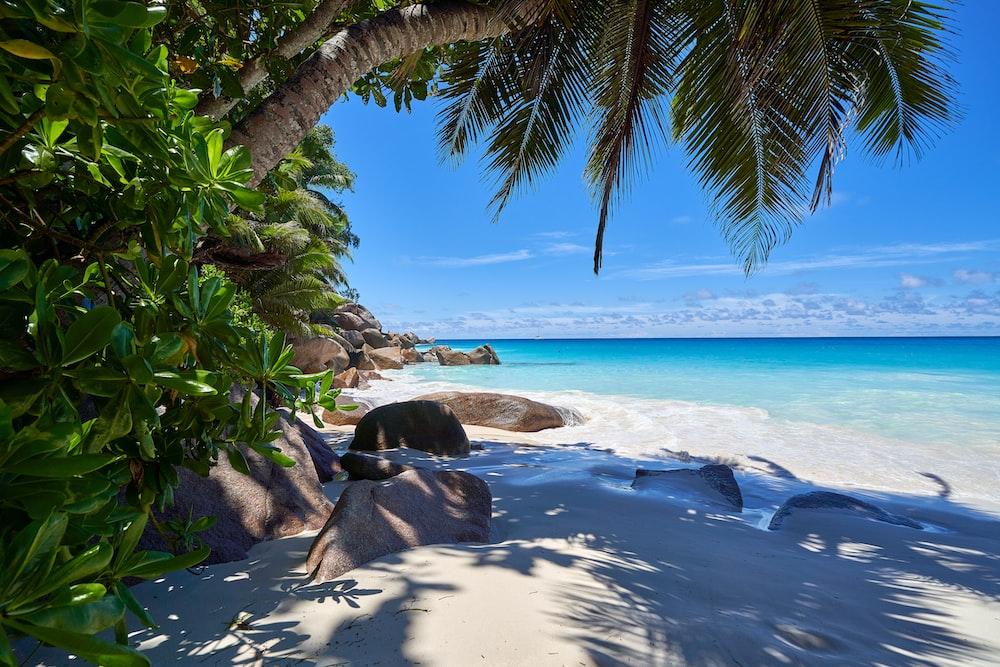 If you long for utter tranquility and seclusion, the minute isles in the Indian Ocean near East Africa present an idyllic vacation spot for your entire family. The Seychelles, comprising 115 islands, forms a picturesque archipelago that delivers a charming beach encounter with its captivating hidden and exclusive shores. This destination caters exclusively to adventurous individuals who yearn for personal space and isolation. Whether you desire to unwind on a beach, engage in snorkeling and diving, go fishing, or embark on island explorations, Seychelles offers a comprehensive beach experience that is perfect for a family getaway.
Places to visit in Seychelles: Mahe, Praslin, Victoria, Beau Vallon, Silhouette Island, Outer Island, La Digue, Anse Royale, Aldabra.
Things to do in Seychelles: Exploring the local markets and museums in Victoria, Exploring the Praslin National Park, Swimming alongside turtles in Aldabra, Fishing at Outer Islands, Scuba Diving in Mahe.
Visa requirements: Cherish the beauty of Seychelles with Visa on Arrival.
Duration: 5-7 days.
Also Read: Unforgettable Summer in Vietnam 2023: Top 10 Best Places in Vietnam for Every Adventurous Traveler.