Welcome to our collection of travel photography wisdom – a treasure trove of valuable tips carefully crafted for beginners and intermediates. Embark on a journey with us, as we share our expertise gained from transitioning from novices to professional travel photographers.
Discover the art of capturing captivating moments during your adventures with our handpicked selection of the finest tips. Let us help you unveil the secrets to elevating your travel photography prowess, all while keeping it simple and elegant.
Are you ready to embark on a photographic expedition like no other? Let's begin!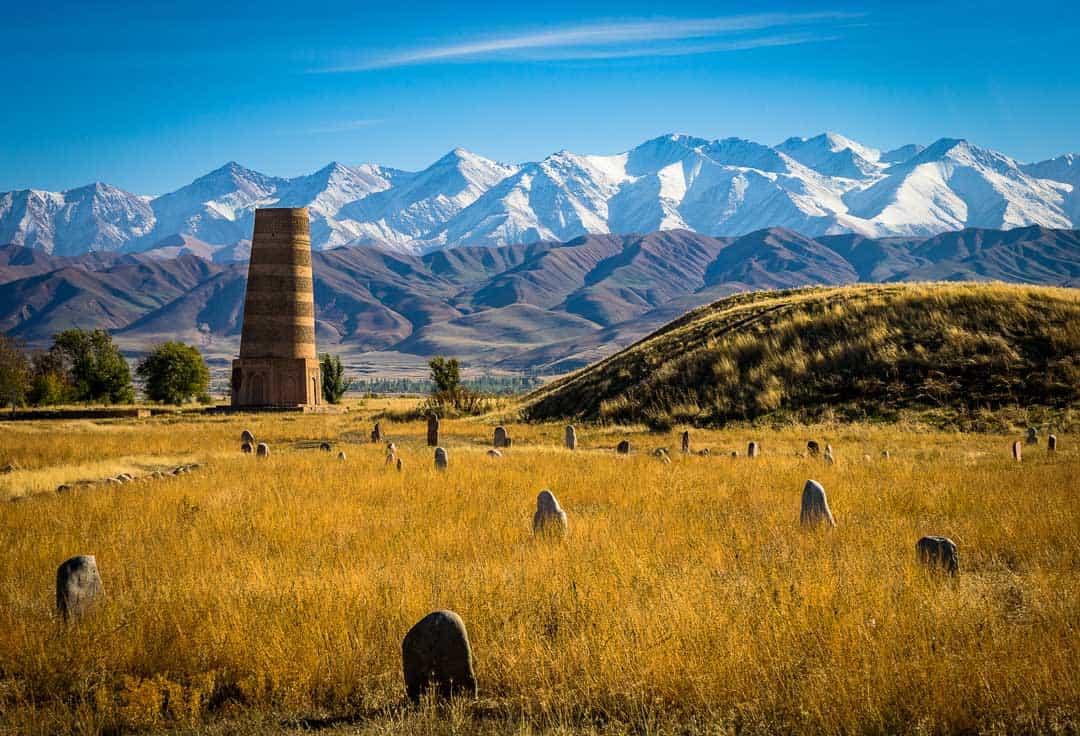 Imagine this scenario: You've finally fulfilled your dream of booking a trip to that one extraordinary destination that tops your bucket list. Whether it's the vast wilderness of Antarctica, the magical landscapes of Iceland, the captivating deserts of Namibia, the serene beauty of Bali, or witnessing the enchanting Aurora Borealis – this is the moment you've been waiting for your whole life.
Naturally, you'll want to capture every moment of this once-in-a-lifetime adventure in the form of stunning travel photos. These images will be shared with your dear friends and family, posted on your social media, and perhaps even adorned on the walls of your home. They'll become cherished reminders of those magical experiences you've had during your journey.
So, in preparation, you've invested in a new camera, taking heed of expert recommendations, and now you're eager to embark on this unforgettable voyage.
However, there's a small hitch – you have no clue how to achieve the same awe-inspiring and breathtaking photos you've seen on postcards or online. Those kinds of travel photos that instantly catch the eye, set themselves apart from the rest, and ignite an immediate desire in others to pack their bags and book a flight.
But fear not, for we are here to help, we are excited to share our wealth of knowledge, secrets, and insights gained from our extraordinary journey in travel photography with you. Our goal is to equip you with the skills you need to capture incredible travel photos that you can be truly proud to display and share.
Today is the day to embark on this enlightening learning experience. So, let's begin this journey together, as we reveal many of our favorite travel photography tips that will undoubtedly elevate your photography game and help you bring back extraordinary shots from your travels. The time has come to capture moments that will last a lifetime. Are you ready? Let's dive in.
General Travel Photography Tips for Beginners
To embark on our journey, let's delve into some essential travel photography tips that not only hold great importance but may also prove to be a bit challenging to master.
The art of photography is not something that blossoms overnight; rather, it matures over time. Embrace this perpetual learning process, for with practice, you'll witness substantial improvement in your skills.
Once you begin to grasp the fundamentals of framing and composition, the rest will naturally fall into place like a gentle breeze.
1.Familiarize Yourself with Your Camera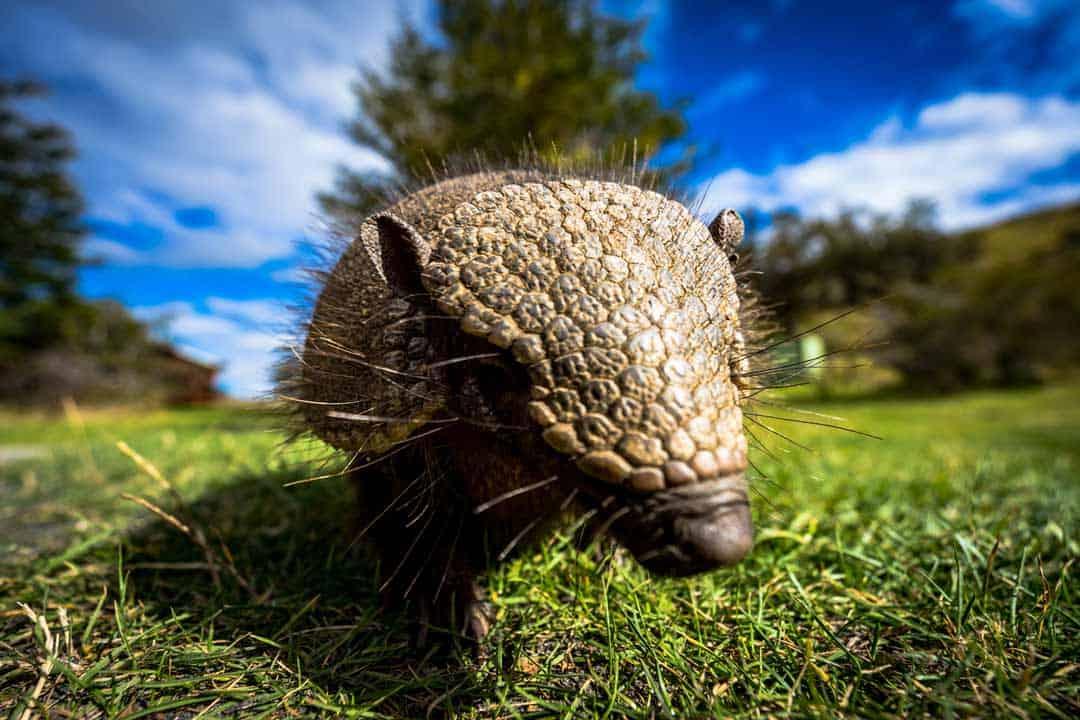 Whether your trusty companion is a sophisticated dSLR, a versatile mirrorless, a capable smartphone, or even a vintage film camera, acquaint yourself with its every facet. Take a moment to peruse the user manual, toy with all the buttons and settings, and spend ample time holding it in your hand until it becomes an extension of yourself.
Become one with the camera's menu so that, in the midst of capturing precious moments, you won't find yourself fumbling around when swift adjustments are required.
Also, remember to recognize the limitations of your camera. Does it excel in low-light conditions, or does it struggle to maintain image quality? Are your shots crisp and clear when shooting wide open, or do you need to close the aperture to achieve optimal clarity? Take note of features such as inbuilt image stabilization, as they can greatly impact the quality of your shots.
Ultimately, you should feel a sense of ease and familiarity whenever you lift your camera to your eye. Once you've truly connected with your equipment, capturing better pictures will come effortlessly and swiftly.
So, let's embark on this enchanting journey of travel photography, where every frame becomes a canvas for your creative expression. Embrace the learning, savor the moments, and let your camera be the gateway to immortalizing unforgettable experiences.
---
2.Capturing Magical Moments: Mastering Golden and Blue Hours in Travel Photography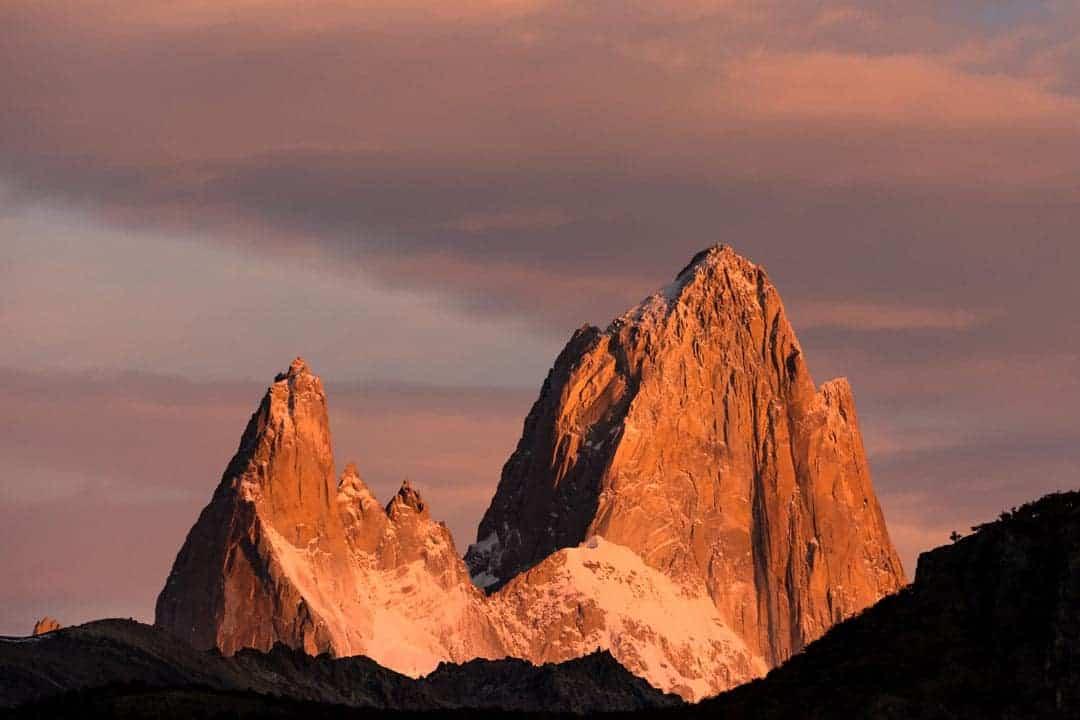 In the world of travel photography, mastering the art of capturing stunning images is essential, and it all comes down to one thing: light. Two extraordinary periods during the day, known as the Golden Hour and the Blue Hour, hold the key to achieving that magical touch in your travel photographs. Let's delve into these enchanting hours and discover how you can elevate your travel photography to new heights.
The Golden Hour:
Picture a moment when the sun hovers low in the sky, painting everything it touches with a warm and enchanting glow – that's the Golden Hour. It occurs during the first hour after the sun peaks in the morning and the last hour or two before it gracefully disappears below the horizon in the afternoon. During this time, nature's canvas transforms into a mesmerizing spectacle, offering photographers a unique opportunity to capture the world at its most enchanting.
The Blue Hour:
As the sun dips below the horizon, another magical hour graces us with its presence – the Blue Hour. This time gifts the sky with a captivating blue hue, setting the stage for dreamlike shots. Though often overlooked, the Blue Hour is a treasure trove of beauty, allowing photographers to unveil the world through a soothing and calming lens.
Embrace Early Mornings and Late Evenings:
To unlock the full potential of the Golden and Blue Hours, embrace the art of early mornings and late evenings. While it may demand a bit of adjustment, the rewards are incomparable. Rise with the sun to catch the first light illuminating your subject in an ethereal glow. Stay out late and witness the sun's farewell display, casting its warm embrace on the world one last time for the day. By making the most of these serene hours, you'll capture images that resonate with pure magic.
The Power of Solitude:
Visiting iconic tourist sites like the Taj Mahal during the Golden and Blue Hours offers an added advantage – the power of solitude. Many of the breathtaking shots you've seen with no crowds were taken by dedicated photographers who arrived early, relishing the site in peaceful seclusion. Embracing these hours not only enhances your photography but also grants you the gift of intimate encounters with world-famous landmarks.
Avoiding the Harsh Light:
The middle of the day may present excellent opportunities for street photography and location scouting, but it's not ideal for capturing the mesmerizing colors of the sky. The blue sky often appears overexposed, lacking the subtle hues that add depth and charm to your images. On sunny days, the harsh light can create unflattering shadows and highlights. Save this time for planning your sunset and sunrise shots, ensuring you're perfectly positioned to seize the magical moments when they arrive.
Bonus Tip: Patience Rewarded
Nature can be unpredictable, and sometimes the sunrise or sunset might seem lackluster at first. However, as a photographer, patience is your ally. Wait and watch as the unexpected unfolds – clouds may break, and the sky may be painted with breathtaking colors, transforming an ordinary moment into an extraordinary one. The most enchanting scenes often unveil themselves to those who wait with unwavering dedication.
---
3.Plan Your Shots Like a Pro!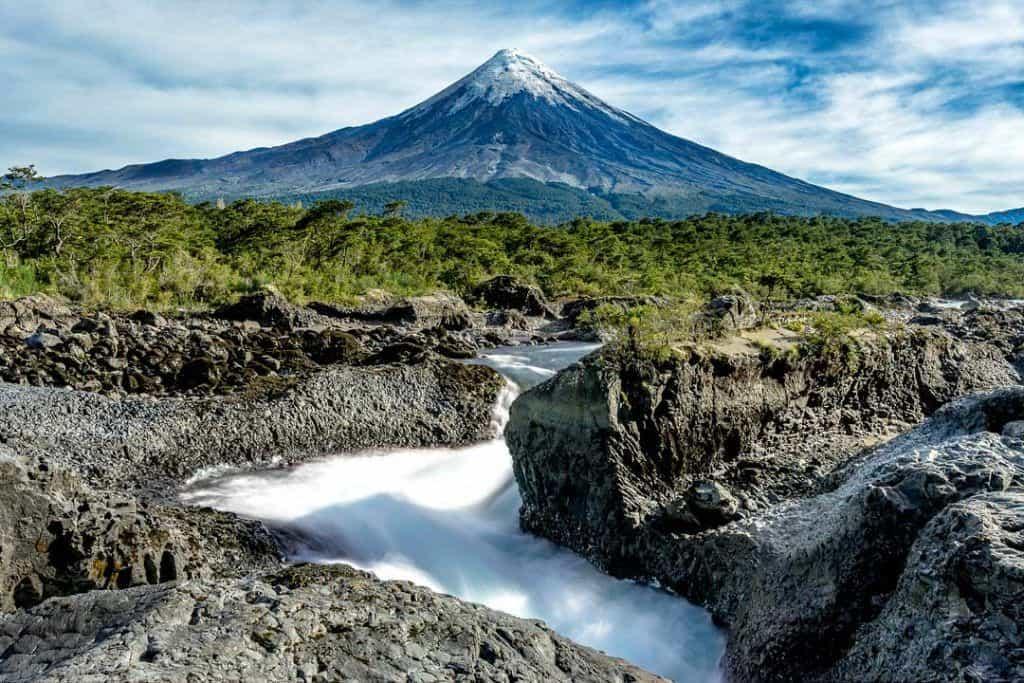 Before embarking on your thrilling journey to your dream tourist destinations, take a little time to master the art of planning your perfect shots. Picture this: breathtaking landscapes, iconic landmarks, and memorable experiences all captured flawlessly in your photographs. How can you achieve this? By crafting a thoughtfully curated shot list that will make your photography adventure truly spectacular.
Inspiration is all around us, and you can find it in various places like Instagram, Google Maps, travel guides, and captivating magazines. Let your creative spirit wander as you browse through these sources, noting down the images that ignite your passion for photography.
Now comes the exciting part – charting your course for a photography-filled day! Consider the ideal timing for your shots; the soft hues of sunrise or the enchanting colors of sunset can elevate your photos to new heights. Imagine capturing the first rays of sunlight gracing an ancient monument or the last golden glow gently caressing a pristine beach.
Here's a little secret that seasoned photographers swear by – leveraging tools like Google Maps and social media to curate your shot list. Embrace these technological aids, as they can lead you to hidden gems and unique perspectives that others might miss.
As you plan your shots with purpose and direction, you'll find yourself nailing the pictures you've always envisioned. Your photography will transcend from merely capturing scenes to crafting artful masterpieces. So, adopt this professional approach, and get ready to take your travel photography to dazzling new heights!
---
4.Mastering the Art of Composition
You've probably heard about the importance of composing a shot just right, and if you've ever flipped through a photography guide, you must have stumbled upon the famous 'rule of thirds.'
Understanding composition can transform an average photo into an award-winning masterpiece, especially in the realm of travel photography.
Now, let's delve a bit into the Rule of Thirds. This concept involves mentally dividing your image into nine equal squares (many cameras even have a handy grid line feature for this). Imagine creating a tic-tac-toe grid over your photo.
Next comes the fun part. Strategically place your subjects and points of interest, like a person or a captivating element, along those lines and within those squares.
Following this simple guideline will add an instant touch of elegance and charm to your photographs. So, keep the Rule of Thirds in mind, and watch your images come to life with a newfound sense of visual balance and appeal.
Here's an example of how this looks: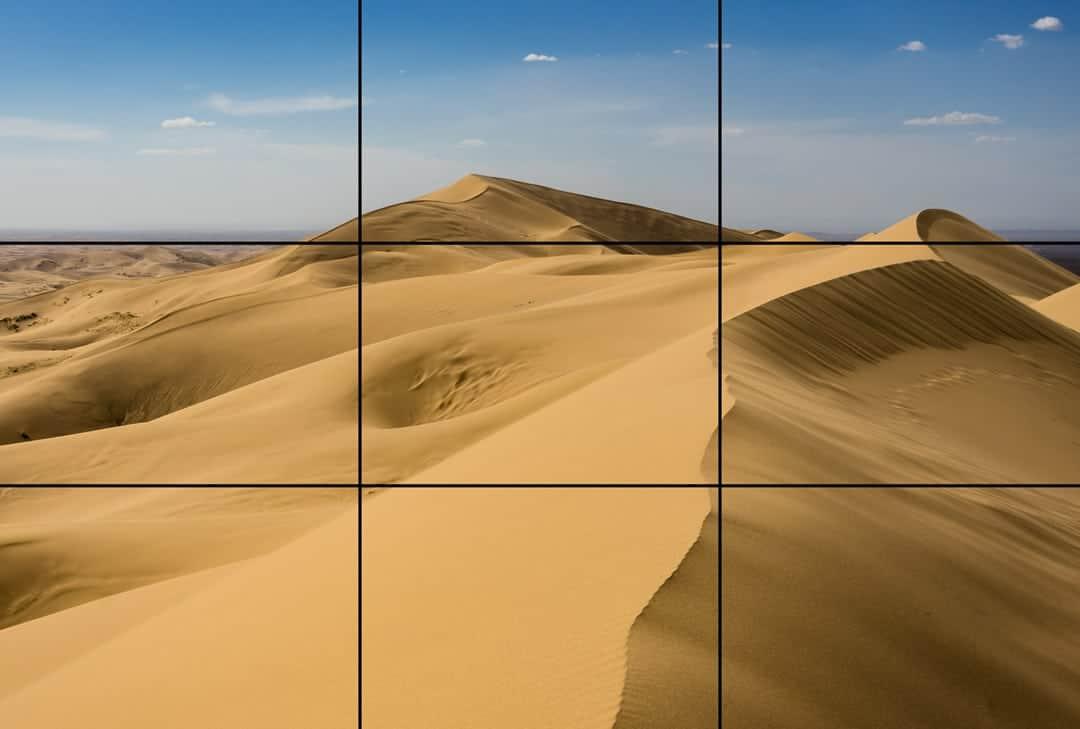 Mastering the art of photography involves understanding various composition techniques, one of which is the rule of thirds. This simple yet powerful concept is based on the idea that our eyes naturally find certain arrangements more appealing. By incorporating the rule of thirds into your shots, you can create visually captivating photographs.
Another essential aspect to consider is the use of leading lines that guide the viewer's gaze around the photo. Experiment with different angles and shapes to add depth and interest to your images.
For instance, imagine a photo with a river gracefully flowing from the side, leading up to a majestic waterfall positioned in the top left corner. Alternatively, you can use the foreground to gracefully lead the eye towards a charming church perched at the top of the photo.
Keep in mind that mastering these skills takes practice. Be patient with yourself as you learn and grow as a photographer.
However, it's essential to remember that rules are not set in stone and are meant to be challenged. While it's good to analyze your shots using the rule of thirds, don't be afraid to experiment with different compositions if you believe they will work better for your artistic vision.
To bring a unique touch to your photographs, consider adding a human element to your frames. Including people in your shots can add a sense of intrigue and narrative to your images, captivating the viewer's attention.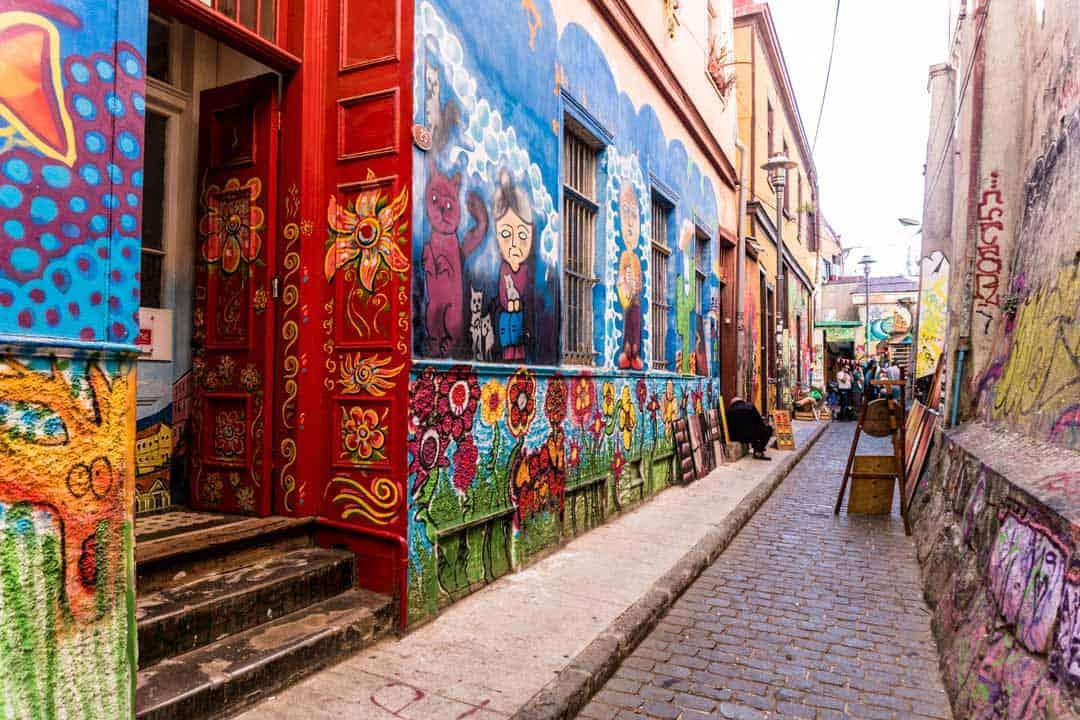 In summary, embrace the rule of thirds as a valuable tool in your photographic journey, but don't be constrained by it. Explore various composition techniques, and with time and practice, you'll develop your distinctive style and create truly remarkable photographs.
---
5.Framing, Framing and More Framing
When you peer through the viewfinder or LCD screen, remember not to focus solely on your subject. Take a moment to scan the entire frame, ensuring you don't unintentionally crop out something essential.
Take a second look to ensure that the majestic peak of a mountain fits entirely within the frame or that your friend's complete form is captured in the shot. For instance, if your friend is standing by a picturesque lake, make sure the entire scene is embraced within the picture.
Now, keep in mind, there's no rigid rule here. Occasionally, deliberately cutting something from the frame can add an artistic touch to your composition. But that decision lies in your hands, and you are the best judge of what works for your photo.
Furthermore, explore the possibilities of using natural elements in the surroundings to frame your picture creatively. Picture yourself gazing out of a window at a stunning building, or envision a graceful tree curving around a beautiful lake.
By incorporating such techniques, your travel photos are bound to stand out, making them even more captivating and memorable. So, take your time to compose the perfect shot, and let your creativity flow!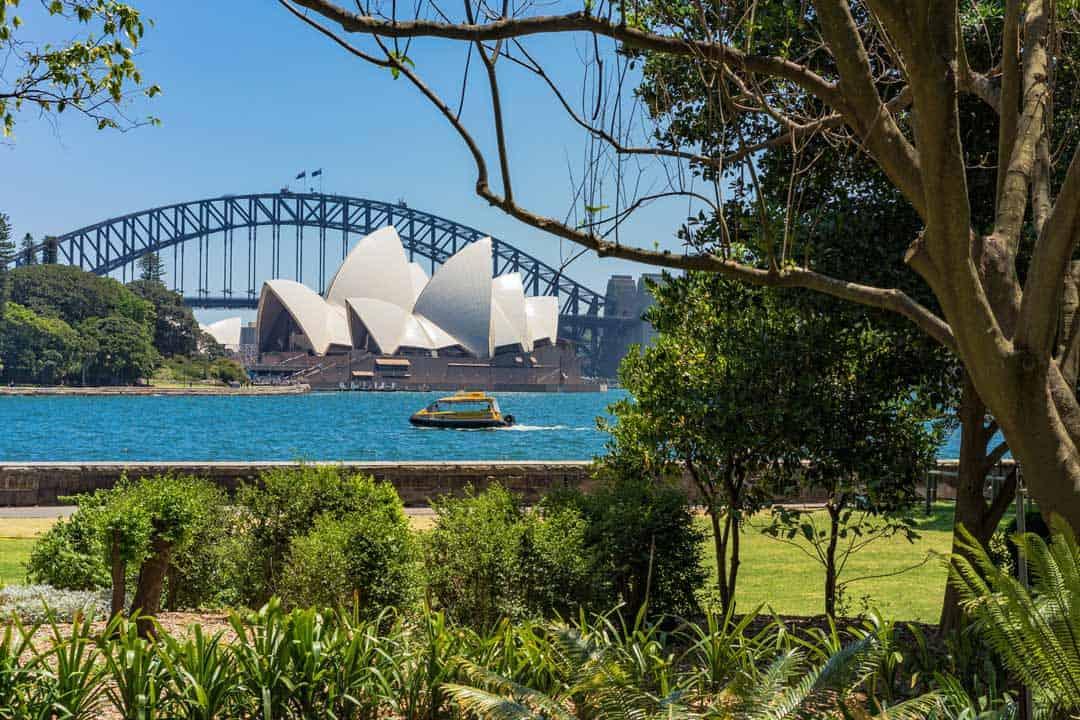 ---
6.Move Your Feet
When you stumble upon a mesmerizing scene, don't settle for a shot from where you stand. Take a moment to explore your surroundings and unlock hidden gems of composition.
Get closer to your subject to capture intricate details, or step back to encompass the grandeur of the entire landscape. Embrace the art of perspective by experimenting with different angles and considering the lens' focal length.
Imagine gazing upon the iconic Taj Mahal, eager to immortalize its beauty, only to realize later that you missed the mark by a mere two meters to the left. Masterful symmetry lost in a heartbeat!
But fear not, for by wandering closer to the river's edge, you may discover fascinating rocks and elements to enrich your composition, elevating your photo from mere water to a captivating tapestry of nature's wonders.
Immerse yourself in the art of travel photography by taking multiple shots, cherishing every memory card you fill. This way, when you return home, you'll be spoilt for choice, savoring the joy of selecting your absolute favorites.
So, remember, as you embark on your photographic journey, let your feet guide you to fresh perspectives, and your lens will weave a compelling tale of your adventures.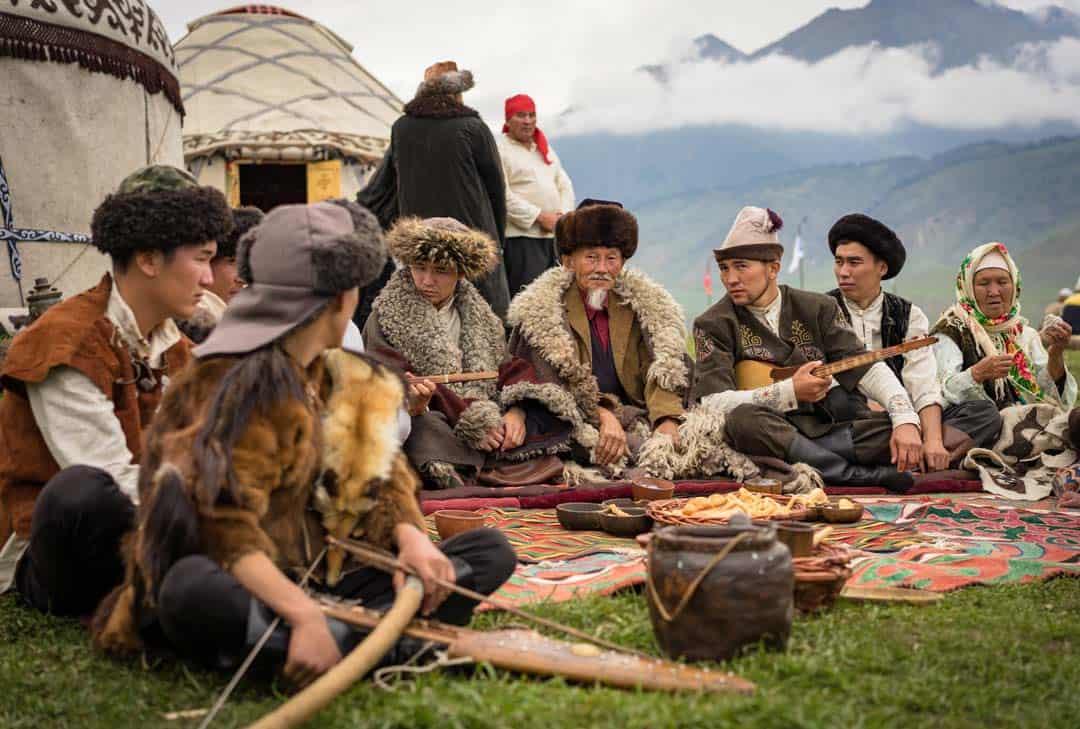 ---
7.Ask People for Permission
Travel photography is a fascinating art that goes beyond capturing breathtaking sunsets and stunning architecture across the globe.
It's about the human connections you forge along the way. Now, if you happen to be a bit on the reserved side like me, you might wonder how to snap those incredible portrait shots without feeling intrusive.
Well, it's actually quite simple – just ask for permission. Requesting someone's consent to take their photograph is an act of politeness and genuine respect. If you've had a wonderful encounter with an individual or spot a perfect opportunity for a remarkable portrait, don a warm smile and inquire if they'd be comfortable with you taking their picture.
You'd be pleasantly surprised at how many people gladly oblige if you approach them with courtesy (though remember to gracefully accept if they decline).
So, let your camera not only capture the breathtaking landscapes but also the beautiful souls you encounter on your travels. Remember, a little kindness and consideration can result in some of the most compelling and soulful travel portraits you'll cherish forever.
Capturing candid shots while keeping the subject looking natural can be achieved with finesse and consideration. Instead of making it obvious that you're taking their photo, there are alternative approaches that won't bother the person. One discreet method is to blend in with the surroundings and focus on capturing the environment around them. Taking multiple photos of the scenery can help divert their attention away from the fact that they are being photographed.
To further maintain a natural vibe, try holding your camera casually by your side while subtly pointing the lens in their direction. This way, you can seize the moment discreetly and authentically.
If you have the advantage of a zoom lens, make good use of it. It enables you to stand at a distance, like the other side of a street or market, while still capturing delightful shots of the person without intruding upon their personal space. Embracing this technique will grant you the opportunity to photograph the subject candidly and genuinely. Remember, the key is to be unobtrusive and considerate, ensuring that the person feels at ease and their genuine expressions shine through in the photos you capture.
Make Them Feel Comfortable
Capturing stunning travel portraits is an art that can be elevated with a simple yet effective technique – incorporating an additional element into your shot. Let me share one of my favorite travel photography tips that can transform your portraits into something truly remarkable.
Imagine you come across an intriguing individual during your travels, and you wish to capture their essence in a photograph. However, approaching them for a direct portrait may make them feel uneasy or self-conscious. To create a more relaxed atmosphere, consider involving another element in the composition.
For instance, engage them with something that holds significance to them. It could be an item in their store, like a beautiful rug, or perhaps their cherished wedding ring. By doing so, you shift the focus from a mere portrait to a story, a moment that intertwines them with something meaningful.
As they interact with this element, their guard may naturally lower, and their true personality can shine through in the photograph. The resulting image will not only showcase their individuality but also weave a narrative that captivates viewers.
This approach brings depth and interest to your travel portraits, creating a connection between the subject and the surroundings. It's a graceful method to make your subjects feel comfortable and allows you to capture the essence of the moment in a truly artistic way. So, next time you're out exploring with your camera, remember to add this wonderful touch to your travel portraits and watch your photos come to life with fascinating stories!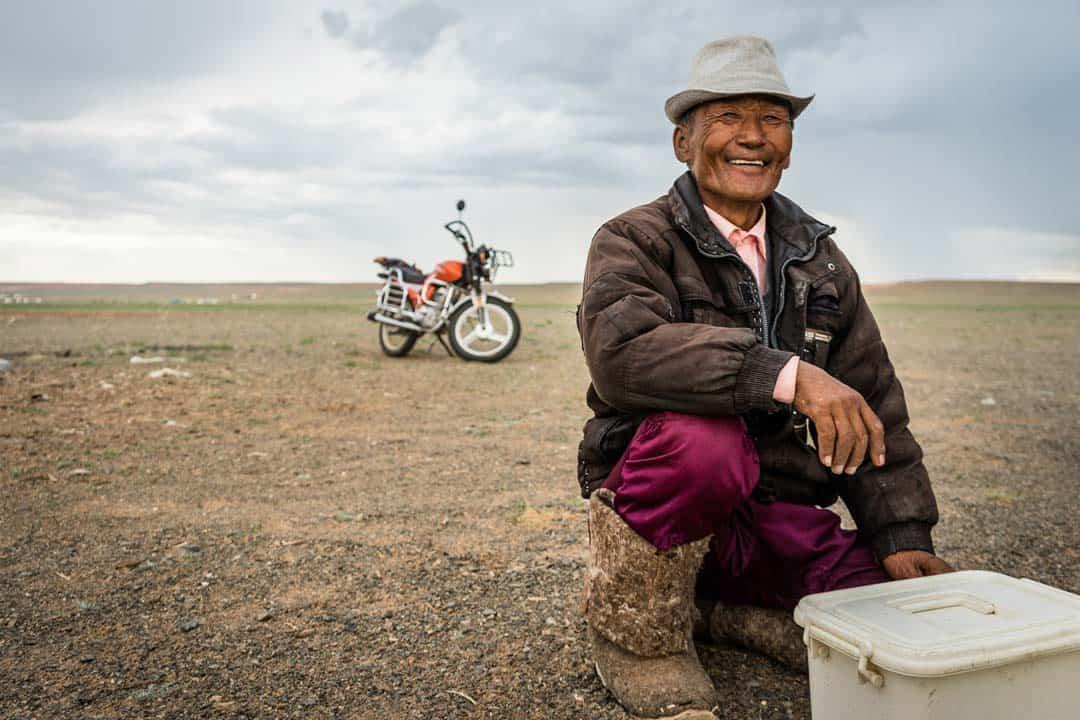 ---
8.Use a Tripod
Introducing the camera accessory that every travel photographer must-have - the tripod. This sleek companion is truly indispensable for anyone looking to capture stunning moments on their journey.
In the realm of travel photography, the tripod becomes a magic wand, granting you the power to create exceptional shots even in the dimmest light. With its aid, you'll discover a realm of creativity, where long exposures can transform ordinary scenes into mesmerizing works of art.
Gone are the days when lugging around a massive tripod was the norm. Modern times call for practicality and lightness, especially for hobbyist photographers on the go. Enter the Joby Gorillapods - a line of versatile and compact tripods that perfectly cater to your needs.
Yet, the benefits of using a tripod go beyond mere convenience. Embracing this tool will bestow upon you a newfound patience and thoughtfulness. No more rushed snapshots; instead, you'll find yourself contemplating each frame with precision and care.
Gone will be the days of mere "point and shoot." Now, you'll immerse yourself in the art of composition, thoughtfully choosing your tripod's placement and framing to convey your vision effortlessly.
In your journey to becoming a remarkable travel photographer, a small tripod investment will be your stepping stone towards excellence. Embrace the elegance of this accessory, and watch your photography soar to new heights.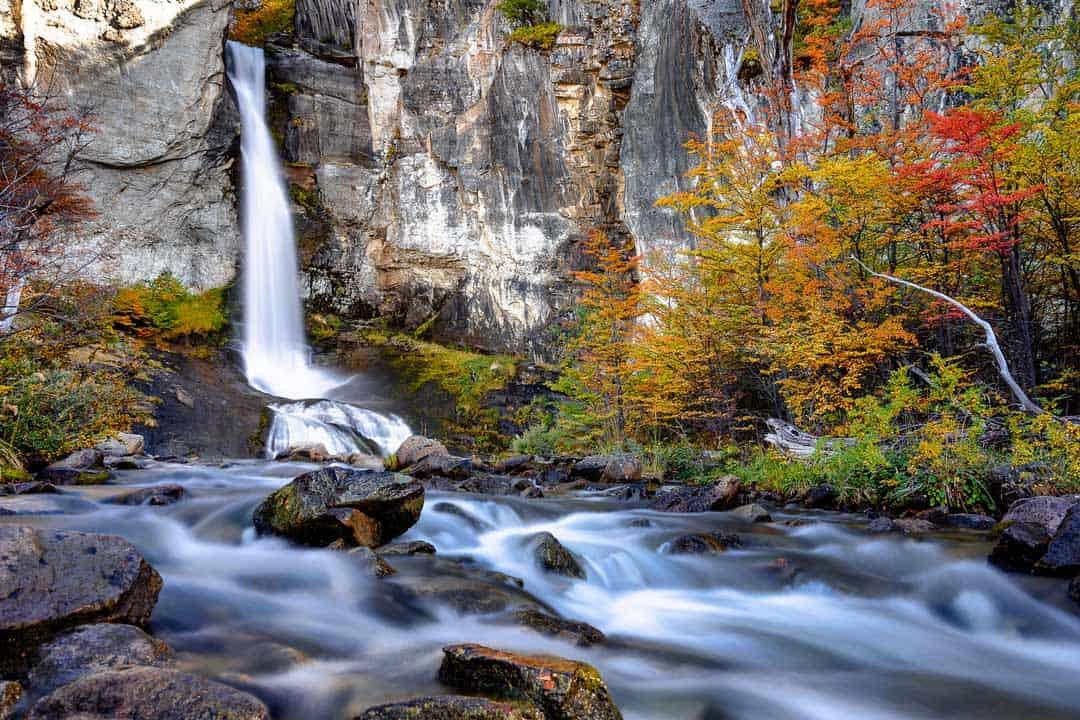 ---
9.Find the Right Travel Photography Gear
Discovering the art of capturing breathtaking travel photos doesn't have to burn a hole in your pocket. Rather than splurging on expensive photography gear, you might already possess the perfect tool right at your fingertips - your smartphone.
Start your photography journey with whatever equipment fits your budget. As you progress and refine your unique photography style, post-production skills, and more, you'll naturally learn what camera gear suits your needs.
Filters, tripods, flashes, prime lenses, zoom lenses, and other accessories will gradually find their way into your collection as you gain experience.
But for now, all you truly need is a camera, a memory card, and an abundance of enthusiasm! Embrace the adventure of capturing the world through your lens.
For those interested, we've compiled a list of the finest travel tripods to enhance your photography experience.
---
10.Be Unique
Embrace the allure of capturing those timeless sights like the Eiffel Tower or Machu Picchu for your social media feed – they truly are stunning and highly sought-after shots.
However, let's add a touch of individuality to your photography. Seek out fresh viewpoints that haven't been replicated countless times before.
Set your sights on achieving a handful of distinctive shots, ones that fill you with pride.
Feel free to experiment with over-exposure, under-exposure, or even incorporate motion blur – your creative boundaries are bound only by your imagination!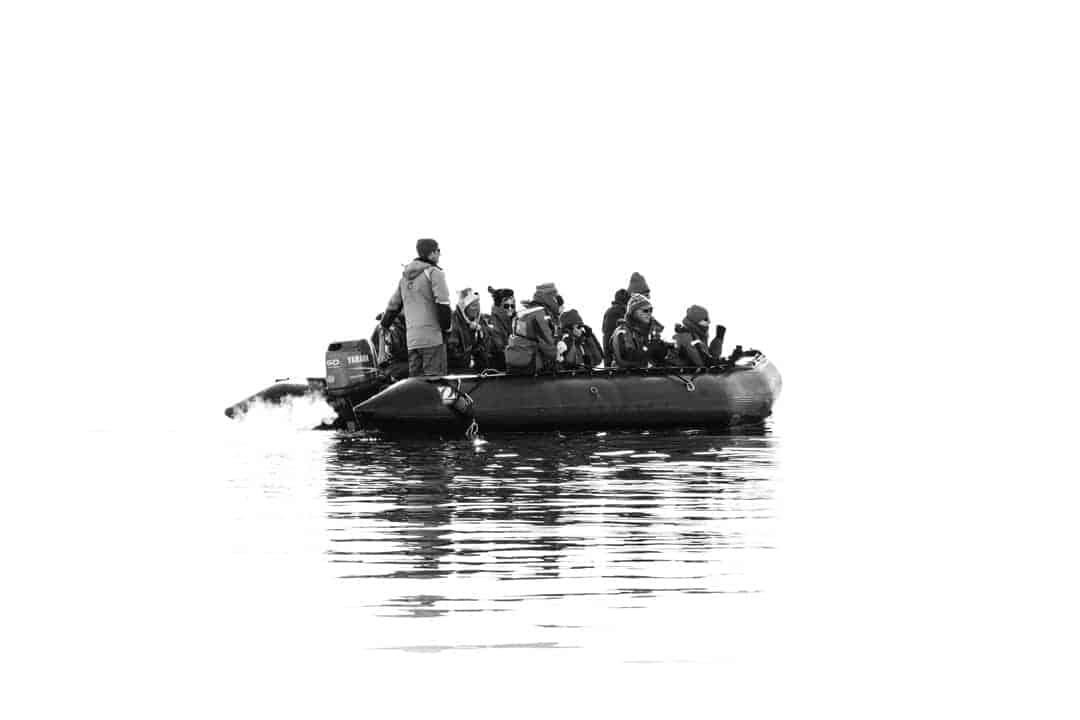 ---
11.Find Your Voice as a Photographer
Discovering your own "voice" in photography is akin to a writer or musician finding their preferred style. Like a vast canvas, travel photography encompasses a multitude of subjects.
Indeed, it encompasses a diverse array of possibilities, ranging from picturesque landscapes, captivating wildlife, stunning architecture, compelling portraits, delectable food captures, and much more.
The key lies in identifying a style that truly resonates with you, and dedicating yourself to honing your skills within that realm.
If black and white photography tugs at your heartstrings, embrace it wholeheartedly and start capturing the world through that timeless lens. Or if the bustling charm of vibrant street markets fascinates you, venture out and seize those vibrant moments with your lens.
Remember, the beauty of travel photography lies not only in exploring new destinations but also in discovering and nurturing your unique artistic voice. So, seize your passion, focus on your chosen style, and let your creative journey unfurl with grace and finesse.
Experiment, learn, discover and nurture!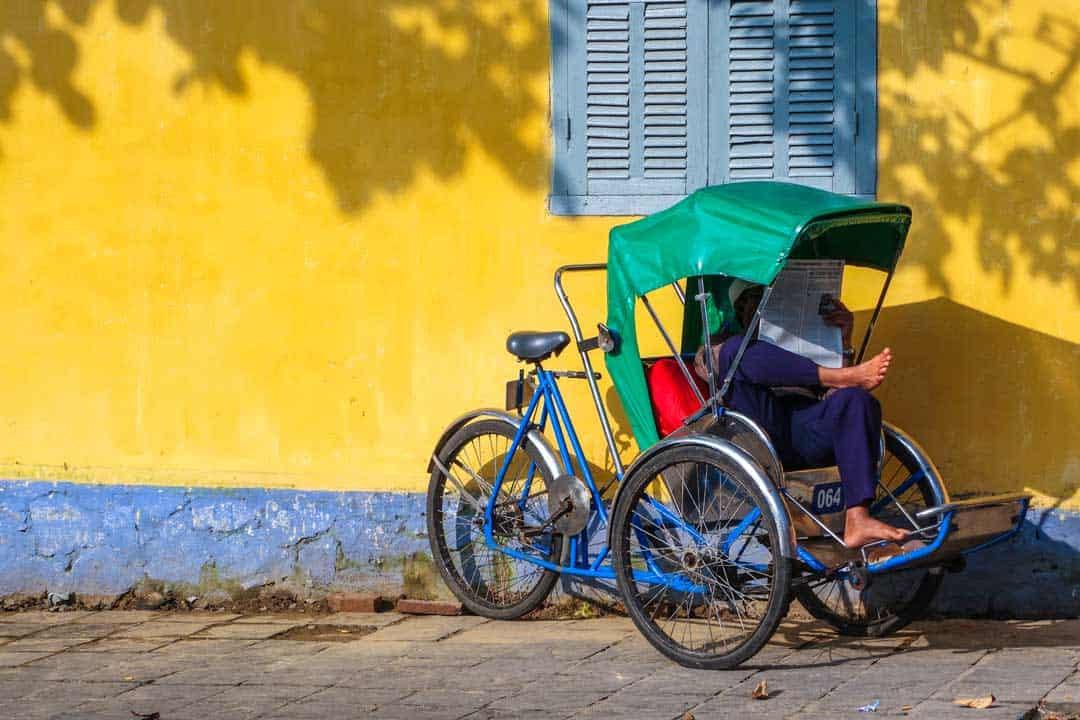 Technical Travel Photography Tips
Embarking on a photographic journey may seem daunting, particularly when faced with the technical aspects of using a camera. However, fear not, for mastering these skills is more straightforward than you might imagine. With a little dedication to study and practice, you can swiftly become a proficient photographer.
For those who have yet to venture beyond the confines of 'Auto mode,' terms such as ISO, aperture, white balance, and shutter speed may appear entirely unfamiliar. But fret not, as we shall gracefully demystify these concepts for you.
---
12.Exposure Triangle of Photography
In the fascinating world of photography, the Exposure Triangle serves as a brilliant metaphor, unraveling the secrets of three crucial elements that welcome light onto a camera's sensor.
Within the heart of a camera lies the art of capturing light itself, where finding the perfect balance is key to creating a splendid image that neither dazzles in excess nor hides in shadows.
Meet the three esteemed members of the Exposure Triangle: Aperture, ISO, and Shutter. Each one possesses its unique charm, delicately shaping the path of light that dances upon the sensor, leaving a lasting impression on your photograph.
Aperture, the graceful conductor of this symphony, orchestrates the amount of light that flows through the lens. It's like a magical curtain, controlling the size of the opening to let just the right amount of light pirouette onto the stage of your sensor.
ISO, the venerable light-sponge, steps forward to absorb and amplify the available light. Like a talented painter adjusting brush strokes, ISO enhances the brightness of your image, making sure the subjects are beautifully illuminated, even in dimly lit settings.
And last but not least, the Shutter, a maestro of time, decides the duration of the dance between light and sensor. With its graceful sweep, it sets the tempo, ensuring a perfect balance of light exposure, neither too swift nor too prolonged.
As you embark on your photographic journey, mastering the art of this illustrious trio becomes paramount. It is through their harmonious collaboration that you unveil the true essence of a captivating and breathtaking photograph. So, embrace the magic of the Exposure Triangle and embrace the splendor of the world through your lens.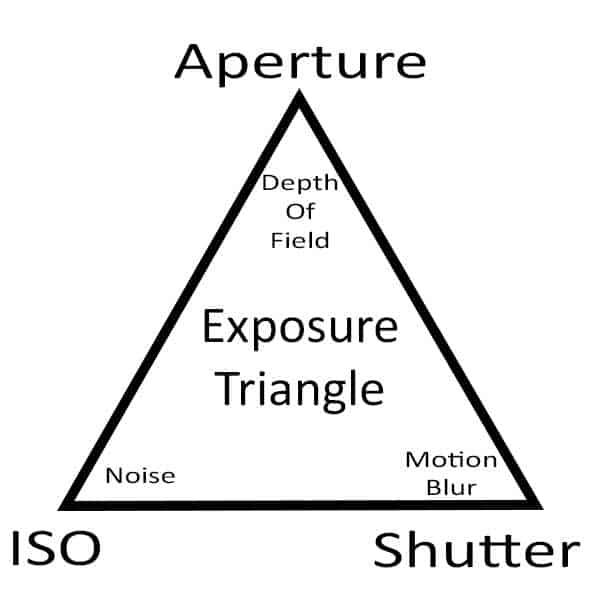 If you're eager to learn more, we've crafted a comprehensive guide to help you understand the exposure triangle, and you won't want to miss it. For the time being, let me give you a concise overview of these three crucial elements and how they play a significant role in capturing remarkable travel photographs.
---
13.Aperture
Unlock the secrets of aperture - that essential element in your camera lens that controls the amount of light passing through. Picture the aperture as a gatekeeper with adjustable blades, determining how much light can dance into your camera's sensor.
Now, let's talk numbers - aperture size is measured in 'F Stops.' These numbers, like f5.6, f8, f11, and f16, showcase the magic of your lens's versatility. The bigger the number, the smaller the aperture, meaning less light will find its way in. Conversely, a smaller number, say f1.8, indicates a wide aperture, generously welcoming more light.
But there's more to this tale! A wide aperture is like a sunlit embrace, bathing your photos in brightness and making them pop with vividness. Yet, it doesn't stop there - a wide aperture also bestows a magical touch called a "shallow depth of field." In simple words, it creates a dreamy, soft background, leaving your main subject in sharp focus while everything else gently blurs away.
Now, don't fret if it feels a tad perplexing at first. Photography is an art, and mastering aperture is part of that artistic journey. It's a delightful learning curve, and the more you delve into it, the better you'll grasp its charms.
So, what's the secret ingredient for a blurry background that makes your subject stand out like a star? You guessed it right - a wide aperture! Crank it down to those low numbers, and watch the magic unfold as your subject steals the spotlight while the background gracefully fades away.
On the other hand, when you desire to capture everything in focus, perhaps for a sweeping landscape or a group portrait, a low aperture is your faithful companion. Set your lens to those bigger numbers like f16 or beyond, and witness the world coming into perfect clarity.
In the realm of photography, understanding aperture is akin to wielding a powerful brush that paints your vision onto the canvas of reality. Embrace the journey, experiment with different settings, and watch your photography skills blossom with each shot.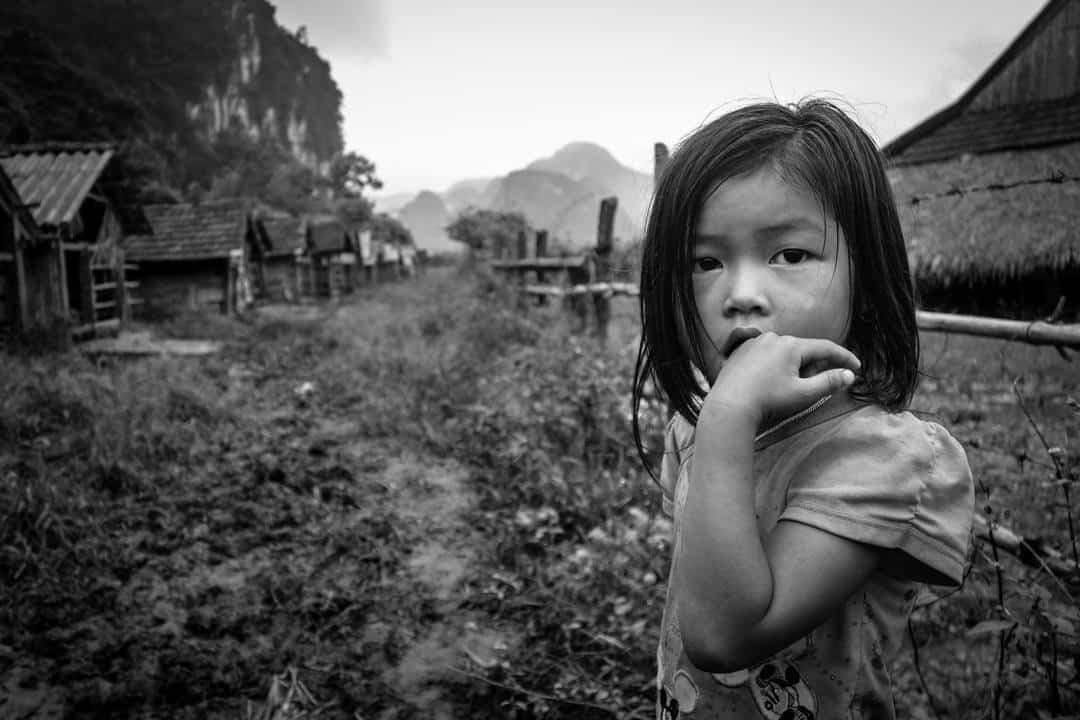 ---
14.Understanding ISO in Photography: Shedding Light on Sensitivity
In the captivating world of photography, ISO is an essential element that determines how sensitive your camera's sensor is to light. Think of it as a light gauge that influences how your images will turn out.
Imagine ISO as a numeric scale, where a lower number, like 100, indicates a lesser sensitivity to light. In this case, your camera will require more light to create a lasting impression on the sensor. On the contrary, a higher number, say 6400, denotes heightened sensitivity, needing only a small amount of light to manifest on the sensor.
Now, here comes a crucial aspect: the higher the ISO, the more noise creeps into your photographs. Noise, a grainy effect, can diminish the overall quality of your images. Naturally, we all desire our pictures to be pristine and clear, so it's ideal to keep the ISO as low as possible. Of course, there's an exception to this rule – when you're venturing into the mesmerizing realms of astro and night photography, you might embrace a higher ISO to capture those twinkling stars and magical nightscapes.
Additionally, raising the ISO becomes necessary when you're shooting moving subjects or handheld indoors. It helps compensate for limited lighting conditions and ensures your photos still come out sharp and vibrant.
In conclusion, mastering ISO in photography empowers you to seize the beauty of light with finesse. Striving for lower ISO values generally guarantees cleaner, visually pleasing results, except when exploring the wonders of nighttime photography. So, go forth and embrace the magic of ISO to capture stunning moments that will forever narrate your visual tales.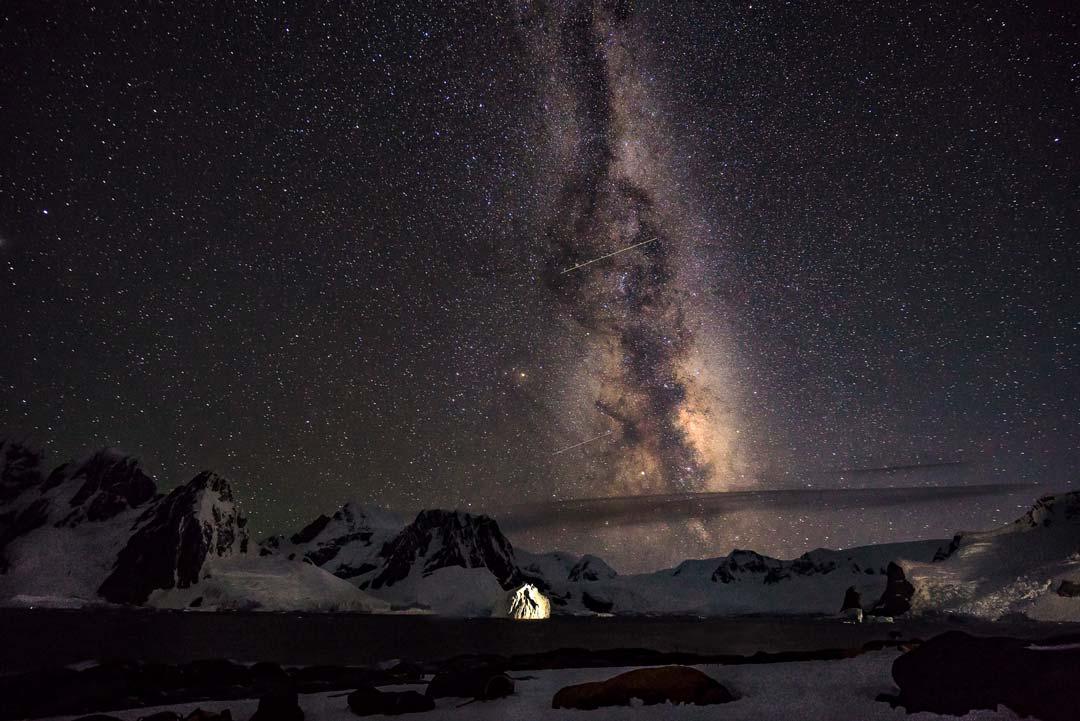 ---
15.Shutter Speed
Mastering shutter speed is quite simple – it's all about controlling the time your camera's shutter remains open. This nifty feature grants you the power to freeze a moment in time or embrace the allure of motion blur.
Yearning to capture a graceful bird in mid-flight? Opt for a fast shutter speed, like 1/4000th of a second, to seize every feathered detail with remarkable precision.
Now, envision transforming a cascading waterfall into a dreamy, silky masterpiece, reminiscent of those enchanting Iceland photographs. To achieve this, embrace slow shutter speeds, around 3 seconds for instance. You might also want to explore our waterfall photography guide for some extra tips!
Remember, if you're hand-holding your camera rather than using a trusty tripod, it's crucial to have a shutter speed quick enough to cancel out any unintentional hand movements.
As a handy rule of thumb, never dip below 1/60 of a second to ensure your images stay free from those unwanted hand shakes. Should you venture slower than that, a reliable tripod will be your loyal ally, coming to the rescue and guaranteeing picture-perfect results.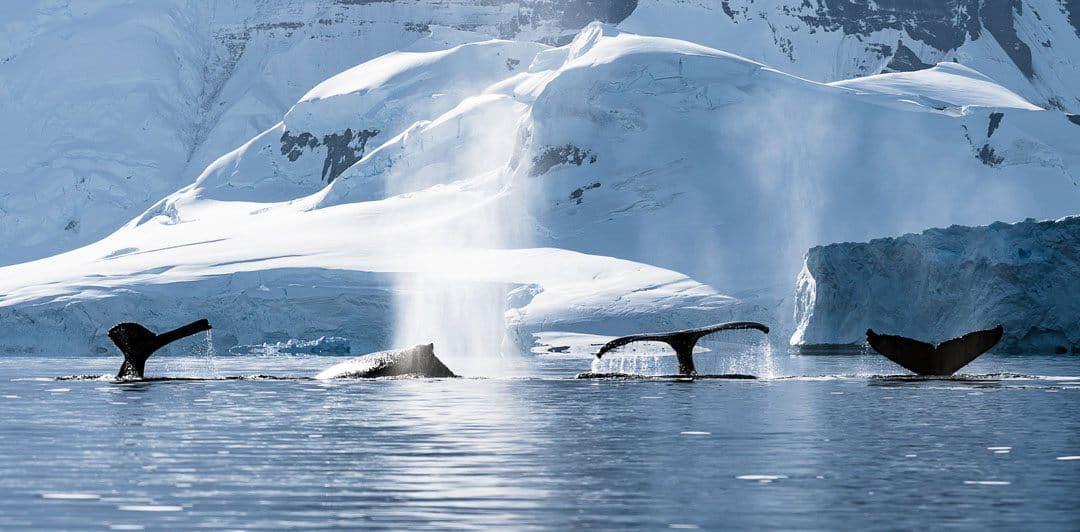 ---
16.Combining All Three for Perfect Exposure
In the fascinating world of photography, there exists no singular "perfect setting" for aperture, ISO, and shutter speed. The beauty of capturing a moment lies in understanding what you aim to photograph and the artistic flair you wish to infuse into your images.
Thankfully, most modern digital cameras come equipped with two valuable tools: manual mode and histograms. These invaluable features empower you to experiment freely and grasp the interplay of all three crucial elements: ISO, aperture, and shutter speed.
Manual mode grants you complete mastery over your camera's settings, allowing you to finely adjust ISO, aperture, and shutter speed individually. Unlike "aperture priority" or "shutter priority" modes, where altering one setting automatically adjusts others, manual mode grants you unparalleled creative freedom.
Accompanying this control is the indispensable histogram—a visual representation of light within your frame. This intuitive display showcases the distribution of light from dark to bright. When the bars of the histogram gather towards the left, the image appears darker, while a rightward shift signifies a brighter image.
By embracing manual mode and harnessing the insights offered by histograms, you embark on a journey of artistic exploration, elevating your photography to new heights. Embrace the joy of experimentation, and let your creative vision blossom like never before.
Mastering exposure in photography can be a bit overwhelming, especially for beginners. But fear not! I'll guide you through the process in simple steps, helping you capture perfectly exposed shots like a pro.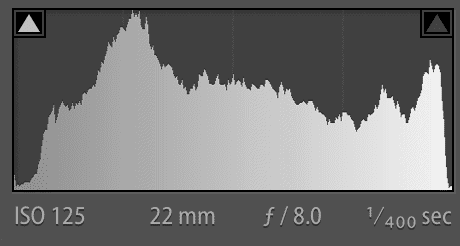 First, let's understand what "perfectly exposed" means. When most of the bars on the histogram are concentrated in the center, it indicates a well-balanced exposure. If you're new to photography, the best way to grasp exposure combinations is to switch your camera to "manual" mode, activate the histogram feature, and experiment with settings. Start by selecting an aperture value, say f/8, and point your camera at the scene. Take a peek at the histogram. If your image appears too dark, don't fret. It simply means you need to allow more light in. You can do this by slowing down the shutter speed. Observe the change in the histogram as you make this adjustment. Now, revert the shutter speed to its initial setting and instead modify the ISO. Increase the ISO to brighten the image. Notice how the histogram reacts to this change.
Spend some time exploring different apertures, ISO levels, and shutter speeds. This hands-on experience will help you understand how each setting impacts the light hitting your display. Keep in mind that certain factors can alter your scene dramatically, like a cloud covering the sun or moving indoors. With practice, you'll become adept at anticipating and adapting to these changes. Remember, achieving perfect exposure takes time and practice. As you gain experience, knowing the ideal settings for specific scenes will become second nature to you. However, it's essential to note that not every travel photo requires perfect exposure. Sometimes, a slightly darker image can look even better than a bright one. Trust your artistic judgment in such cases and don't hesitate to embrace the creative possibilities.
So, go ahead and embark on your exposure exploration journey.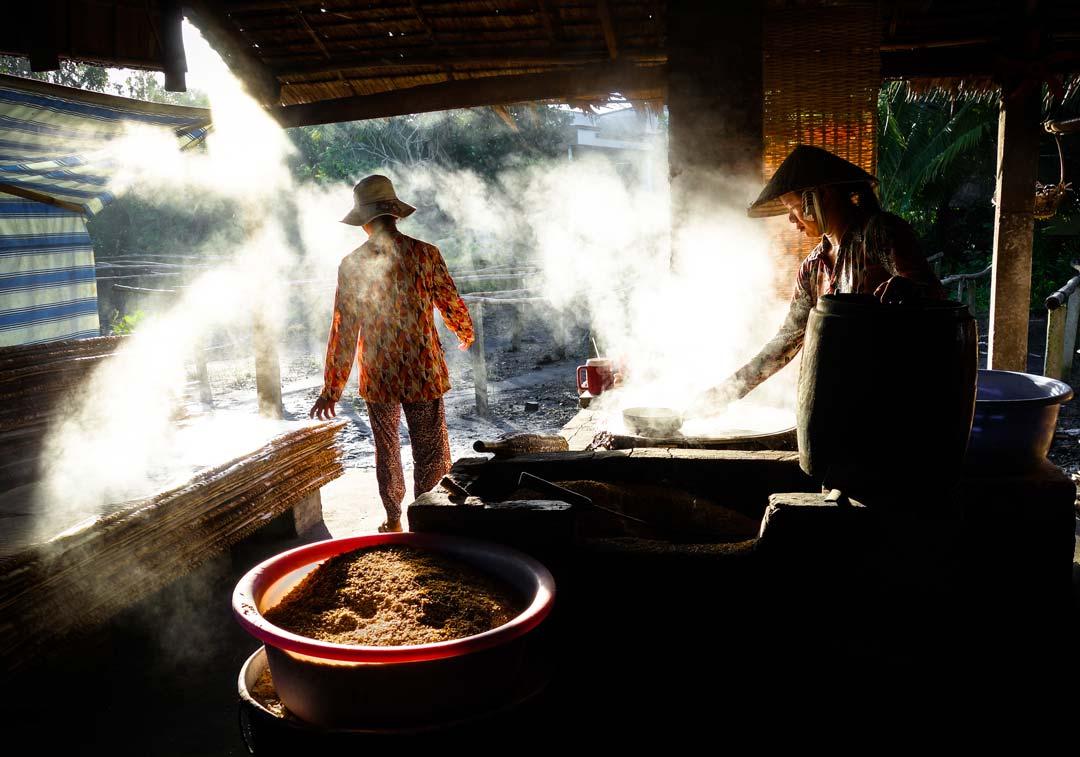 ---
17.Bonus – General Ideas For Camera Equipment Settings
Welcome to the fascinating world of photography! Before we dive in, remember that these tips are just a starting point, and photography is an art with countless possibilities. So, let's get you started with some easy and classy tips for different situations:
Landscapes:
When capturing beautiful landscapes, aim for an aperture setting of around f/8 to f/11. This range allows for a balance between sharpness and depth of field, bringing out the best in your scenic views. Keep your ISO as low as possible to maintain image clarity and minimize noise. Adjust your shutter speed accordingly to achieve a proper exposure.
Portraits:
For stunning portraits that put the focus on your subject while artfully blurring the background, opt for a wider aperture like f/2.8. This creates a lovely bokeh effect, drawing attention to the person you're photographing. To freeze the subject and avoid any blurriness, use a faster shutter speed, ideally around 1/160 or faster. Adjust your ISO based on the lighting conditions to ensure well-lit and detailed portraits.
Indoors:
Indoor photography can present challenges due to lower lighting compared to the outdoors. To let in enough light for a well-exposed shot, set your aperture around f/5.6 as a starting point. This setting allows for a good balance between light and depth. Unless you have a tripod, avoid setting your shutter speed below 1/60 to prevent camera shake and blurriness. Adjust both your ISO and aperture as needed to achieve the desired indoor shot.
Remember, photography offers a vast array of styles, each requiring unique settings. For specialized genres like astrophotography, architecture, street scenes, or wildlife photography, you'll discover different settings that suit the specific challenges of those subjects.
As you gain experience and practice, you'll develop an intuitive sense of which settings work best for each scene. Don't be afraid to experiment, as photography is an art form where creativity knows no bounds. Embrace the learning process, and with time, you'll master the art of capturing breathtaking moments with your camera.
---
18.Use Manual Mode
Unlocking the True Potential of Your Camera: Embrace the Art of Manual Mode. Discovering the secrets of your camera and understanding the magic of light is an exhilarating journey. To truly master this craft, you must wield complete control over the settings you select. The key to unlocking this power lies in shooting in manual mode, indicated by the letter "M" on most cameras. Although it may take months of dedicated practice, I assure you that with time, you'll develop an instinctive grasp of the perfect aperture, ISO, and shutter speed for any scene, achieving precisely the style of image you desire.
Fear not if you're not ready for the leap to full manual mode just yet; there's a stepping stone called "aperture priority mode," identified by the letter "A" on your camera. This mode allows you to set your preferred aperture, such as f/8 for breathtaking landscapes or f/2.8 for captivating portraits, while the camera automatically adjusts the ISO (although you can still exert control over this aspect) and shutter speed, ensuring a flawless exposure.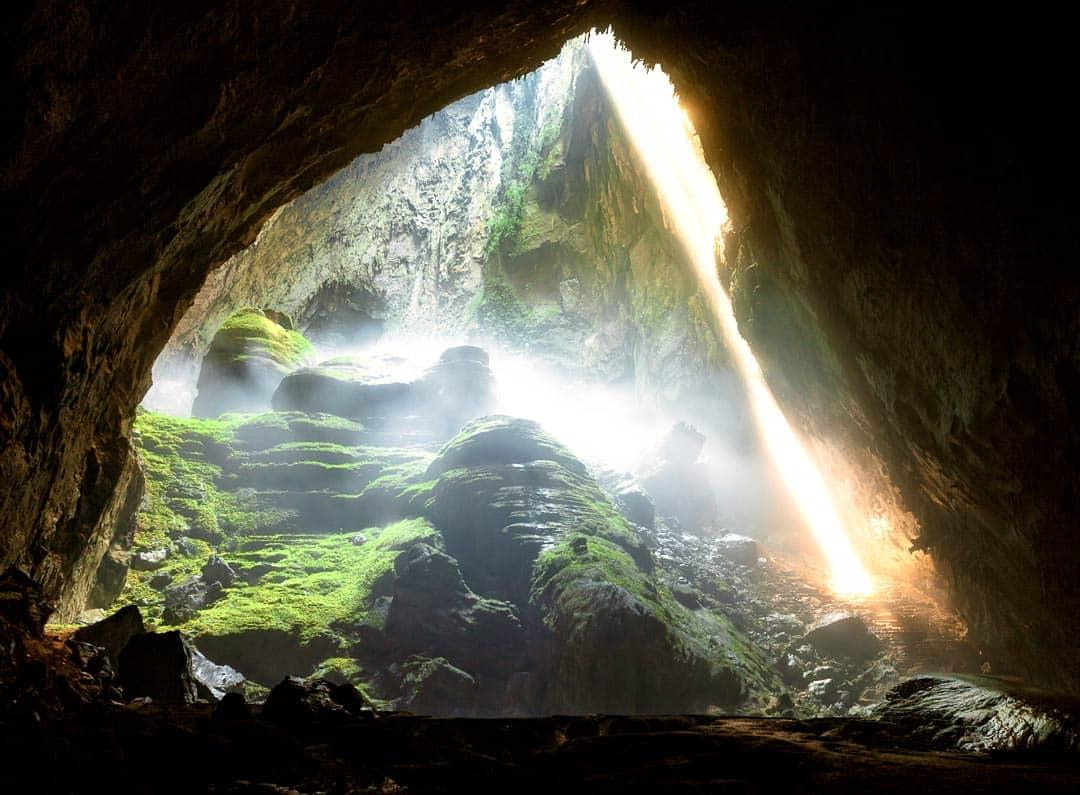 ---
19. Shoot in RAW (if available)
When you capture a photo with your digital camera, it processes the image using a computer chip inside, converting it into a readable format. Typically, there are two formats commonly used: RAW and JPEG. JPEG is a compressed format designed to save storage space. However, in the process of compression, some data, like color and white balance information, is permanently "locked in." On the other hand, RAW files preserve all the data exactly as your camera captured it without any compression. Many good digital cameras provide the option to shoot in RAW, and I strongly recommend using it if you plan to edit your photos later. One thing to keep in mind is that RAW files are significantly larger in size compared to JPEGs. For example, on our cameras, a RAW file takes up about 42 units of storage, while a JPEG only takes around 20 units. To accommodate these larger file sizes, you may need extra memory cards and external hard drive storage.
By choosing RAW, you ensure that you have the most flexibility in editing and enhancing your photos, allowing you to achieve the best possible results in your photography endeavors. Nevertheless, I strongly advocate investing time in mastering the manual settings. It is a pursuit that will reward you with boundless creative possibilities. As you hone your skills, the camera becomes an extension of your vision, a tool that brings to life the images you envisage. So, embrace the art of manual mode, step into the realm of infinite creativity, and let your camera become the brush that paints your photographic masterpiece. With dedication and practice, the world of photography will unfold before you, revealing its splendor one click at a time.
If you have no plans on editing your photos then shoot in JPEG.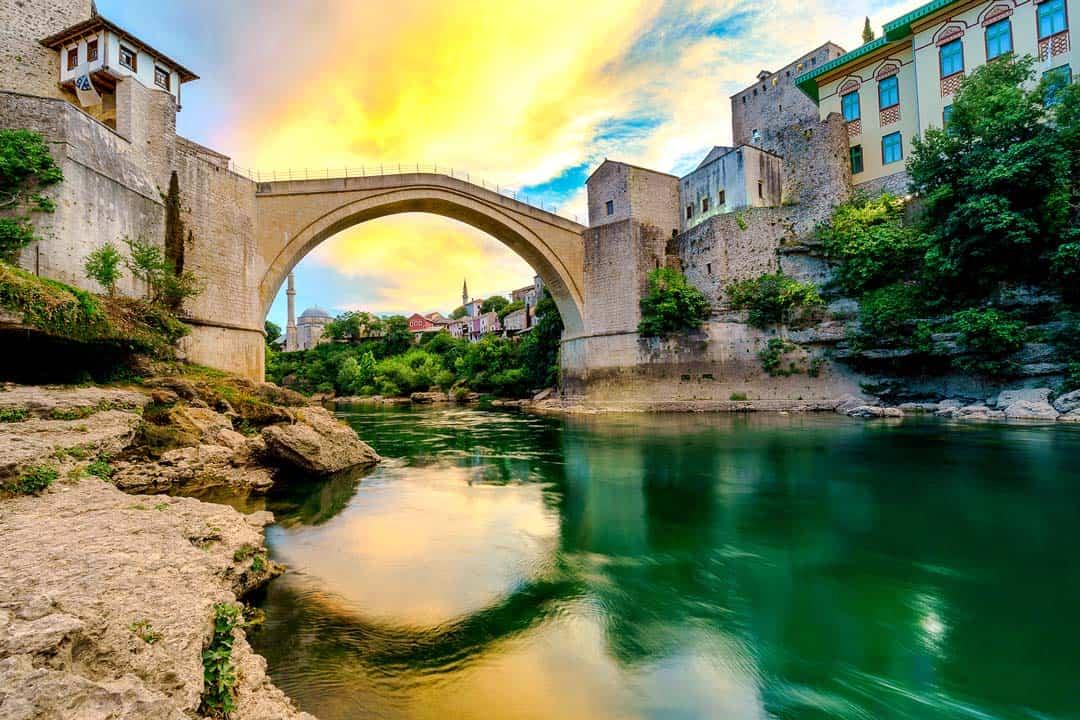 ---
20.Learn About Post Processing
In the world of photography, some individuals hold the belief that editing one's photos is synonymous with deceit. However, the reality is that since the inception of photography, photographers have been enhancing their images through various editing techniques.
Even those breathtaking and cherished photos showcased in esteemed publications like National Geographic have undergone some form of manipulation.
It may surprise you to learn that approximately 99% of the captivating images gracing the pages of your favorite travel magazines have been skillfully edited. In fact, it's a practice embraced by every professional photographer, as it allows them to accentuate the beauty captured by their lenses.
The underlying reason for this widespread practice is that not all cameras can perfectly replicate what the human eye perceives in terms of color and light. Hence, editing becomes a crucial tool in refining and presenting the photographer's vision to its fullest potential.
Now, if you aspire to elevate your professional travel photography business, it's high time to dabble in the art of post-processing.
You might have heard of Adobe Photoshop, a powerful tool that, admittedly, might seem quite daunting for beginners, and that's okay. There are simpler alternatives you can explore first, such as the free apps available on your phone, like Snapseed, or complimentary editing programs on your computer, such as iPhoto or GIMP.
As you grow more experienced and committed to your craft, you'll inevitably find yourself delving deeper into the realm of photo editing. At that point, we highly recommend considering the purchase of Adobe Lightroom. This software is a valuable investment, allowing you to bring out the best in all the mesmerizing shots filling your memory cards and external hard drives.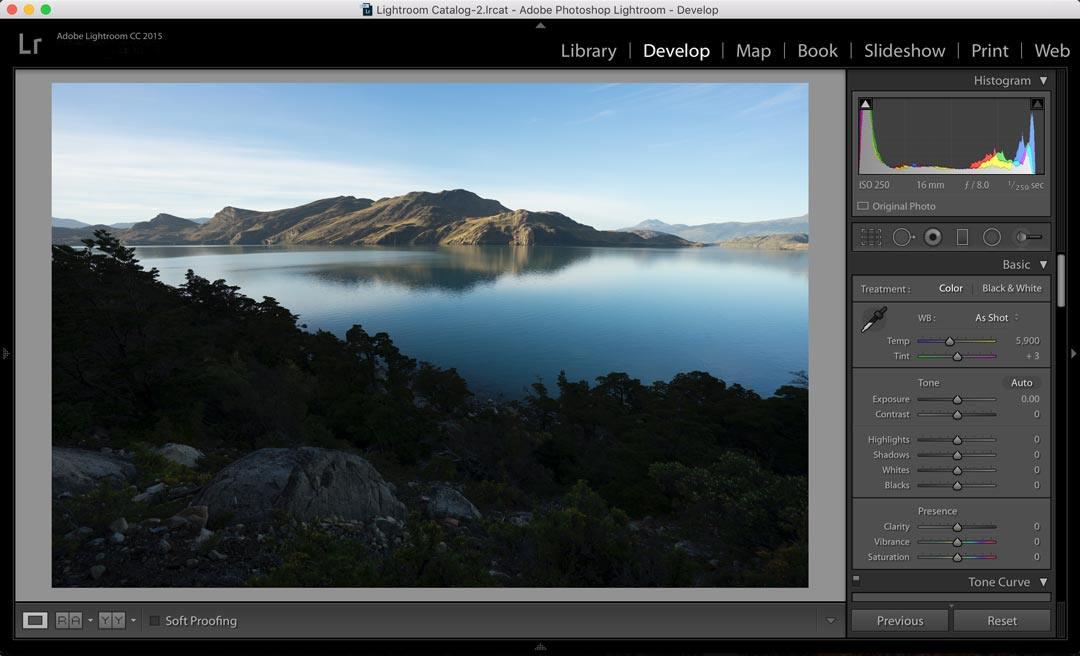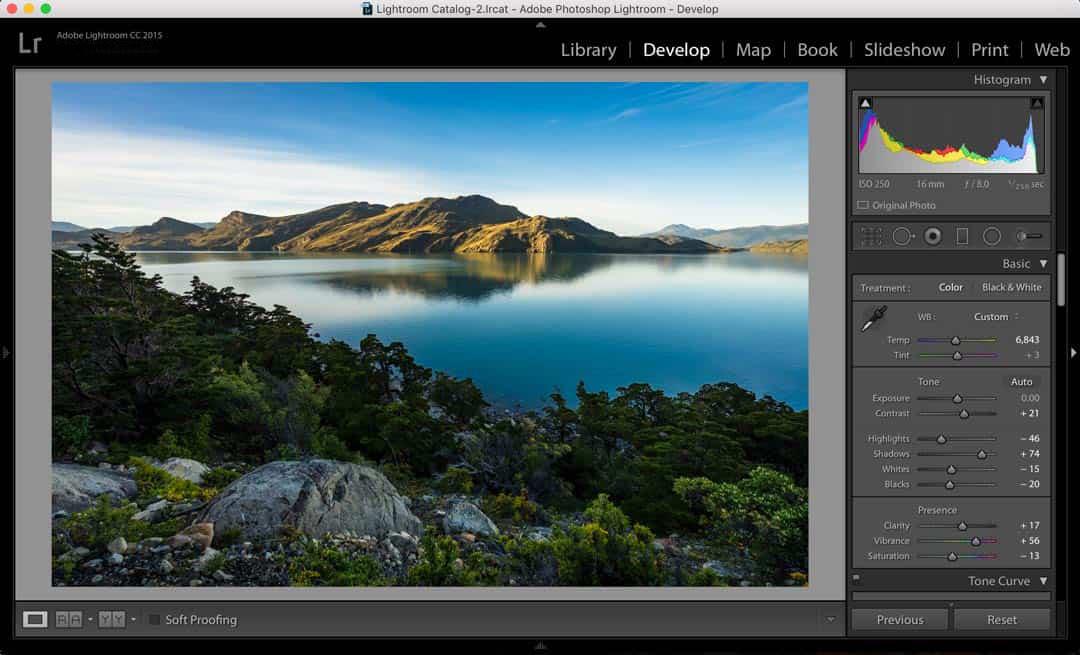 Remember, editing is not about distorting reality, but rather, it's an artistic process that empowers photographers to showcase the true essence of their captures, elevating them to new heights of brilliance. Embrace the journey of post-processing, and you'll discover a realm of creative possibilities that will enhance your photography endeavors beyond imagination.
---
21.Practice, Practice, Practice
Discovering the art of travel photography is like embarking on a captivating journey. It demands time, dedication, and ample practice. The secret lies in immersing yourself in the world of photography, capturing those picturesque moments on the go. Believe it or not, you don't need to jet off to exotic destinations or own the fanciest camera to become a remarkable photographer. Start by taking portraits of your loved ones, borrowing the essence of their unique personalities. Team up with a like-minded friend, and together, fuel each other's passion for photography. Even your smartphone can work wonders; take it along to capture breathtaking sunsets and more.
Remember, it's not about the price tag of your equipment but rather the eye and creativity you bring to the art. Venture around your city, let your instincts guide you, and click away to your heart's content. We sincerely hope that our beginner's guide to travel photography has offered valuable insights. Should you have any further questions, don't hesitate to reach out to us. Our expertise in collaborating with tourism boards enables us to assist you on this thrilling journey as well.
May you find success in your photographic pursuits, and who knows, perhaps one day we'll be admiring your masterpieces in the esteemed pages of National Geographic! Best of luck!