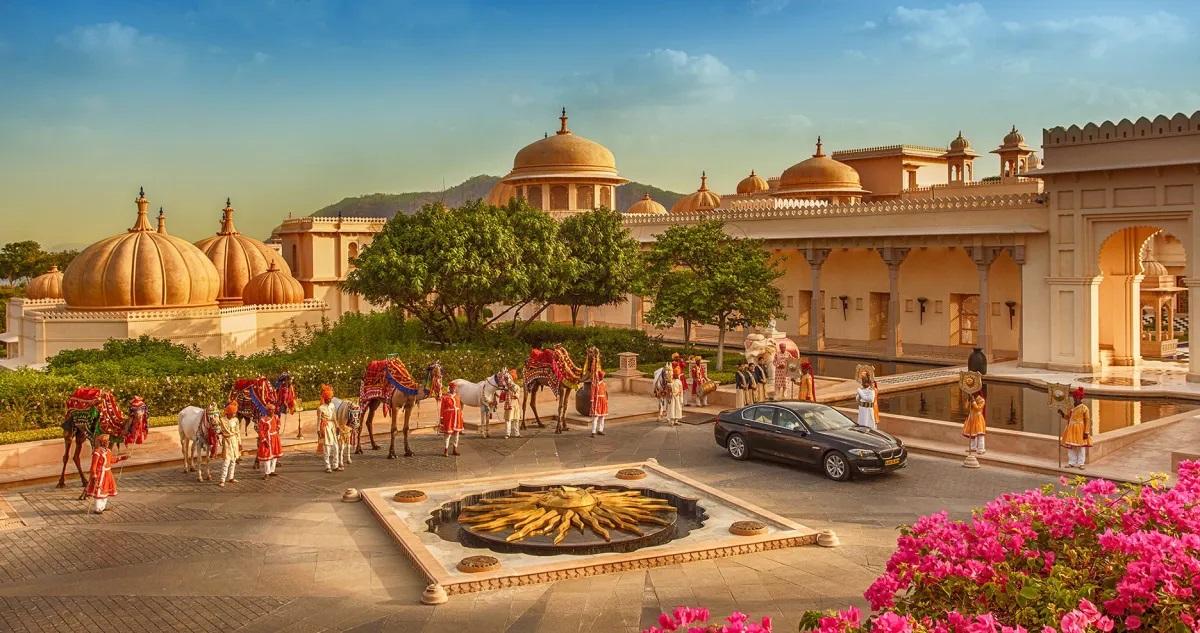 Udaipur, known as the land of puppeteers and churma, captivates us as our favorite city in India due to its abundant attractions. This Udaipur travel blog is a reflection of our personal experiences exploring the city, featuring recommendations for hotels towards the end of this comprehensive Udaipur travel guide.
Overflowing with enchanting lakes, majestic palaces, and picturesque gardens, this Rajasthani town casts an irresistible spell on lovers, poets, and families alike. Conveniently accessible from both Udaipur Airport and Railway Station, a vacation here commences and concludes amidst the incomparable beauty of Lake Pichola.
Top 17 Things To Do In Udaipur
Mesmerising Lakes
1. Stay on the banks of Lake Pichola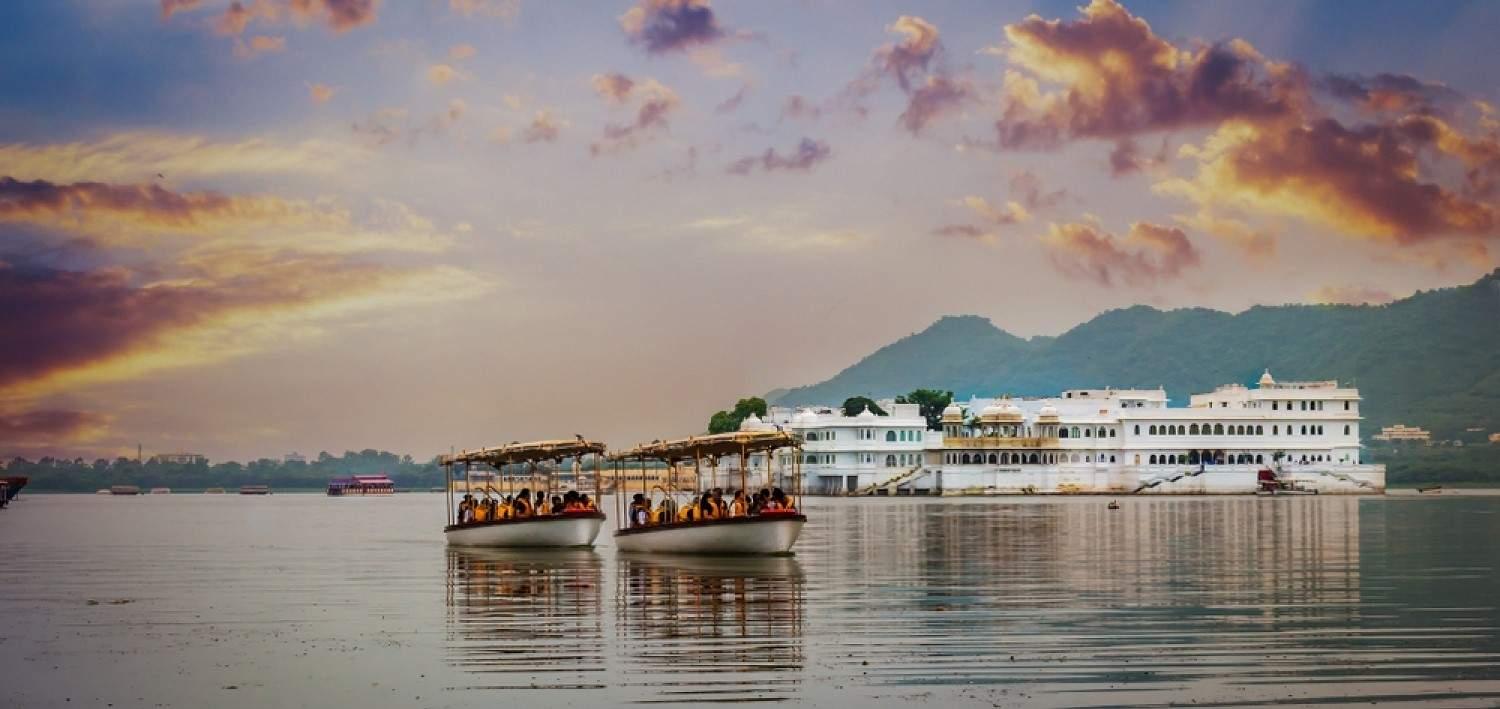 The finest hotels in Udaipur are conveniently located around Lake Pichola, which serves as the heart of the city. Begin your day with the tranquil ambiance of the lake and witness the breathtaking sunset as it casts its mesmerizing glow over the sparkling water adorned with elegant palaces.
---
2. Visit Swaroop Sagar just before sunset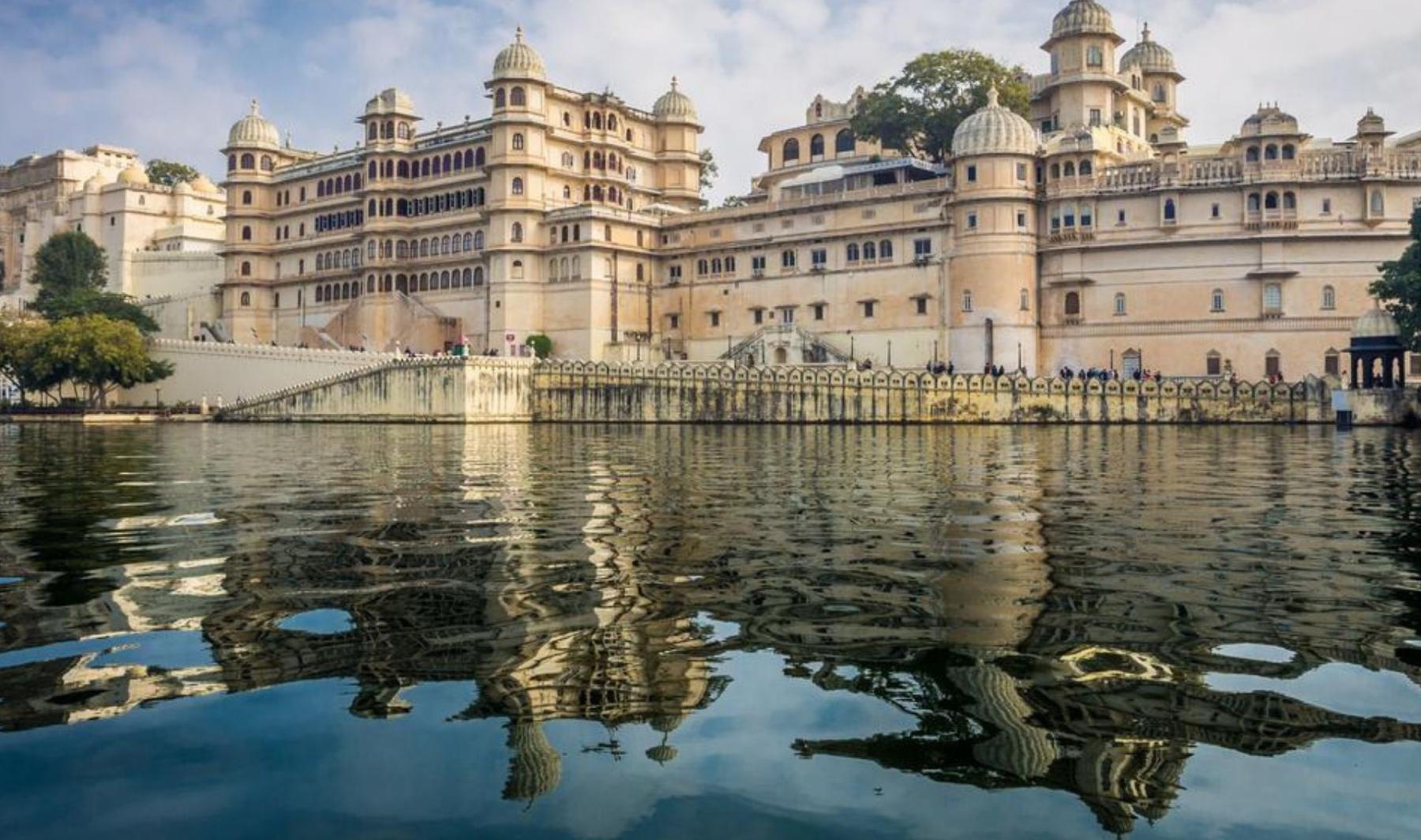 While en route to Fateh Sagar Lake, you will encounter Swaroop Sagar, a charming location that offers a delightful break and an opportunity to admire the stunning lake, which is only surpassed by Lake Pichola.
---
3. Take the last boat ride at Fateh Sagar Lake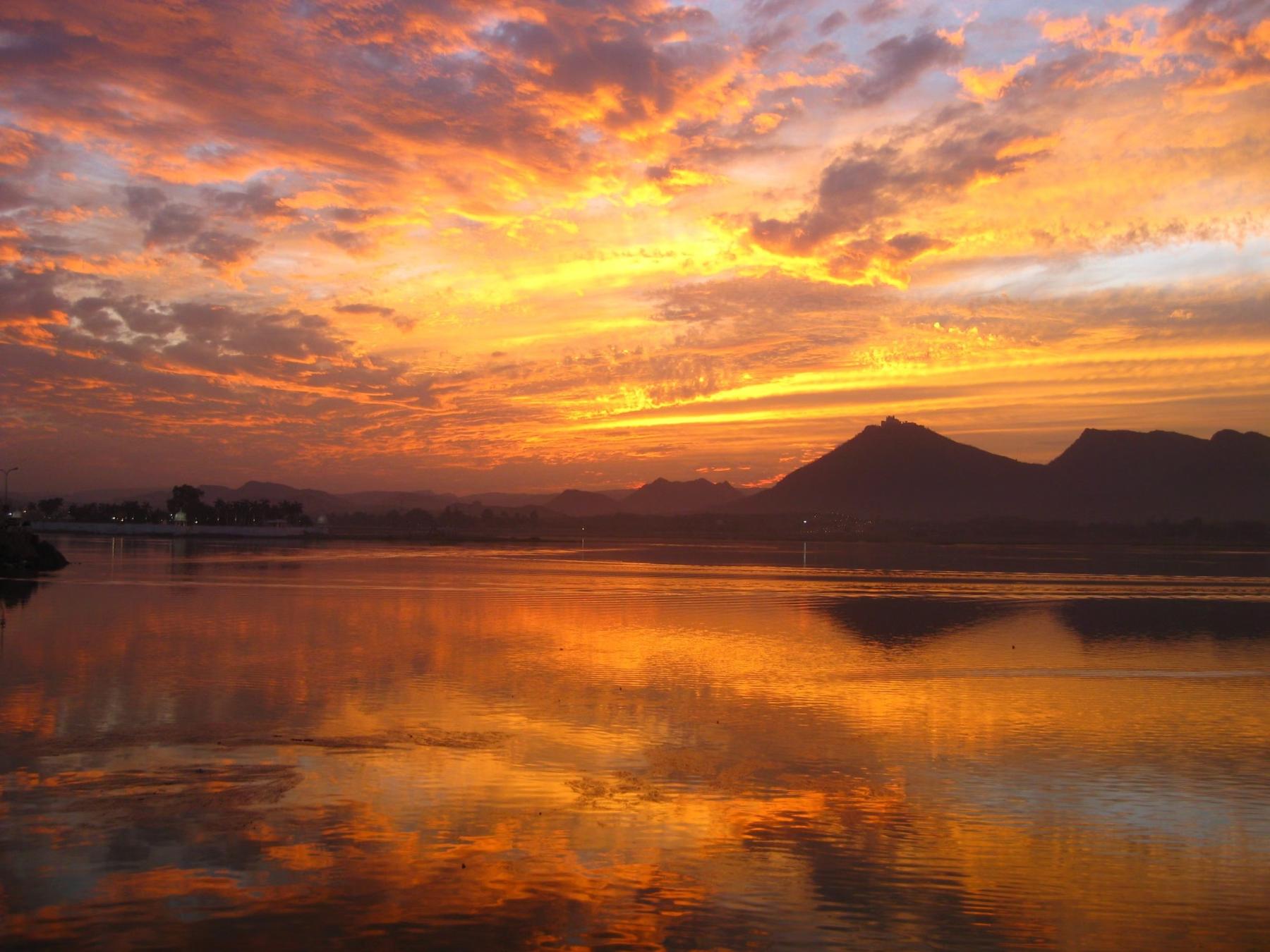 Udaipur is indeed India's Venice and Fateh Sagar Lake at dusk is an ethereal sight best experienced on the last boat ride of the day. Get there earlier to visit Nehru Garden and return at dusk.
---
Fragrant Gardens
4. Explore the idyllic Nehru Garden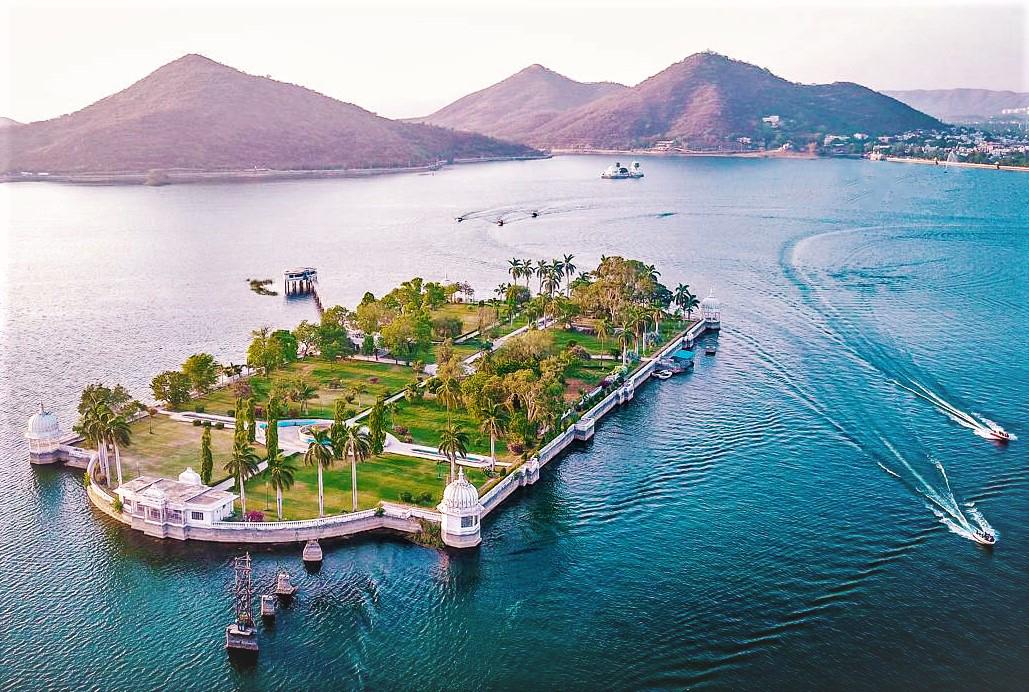 Nestled amidst the serene waters of Fateh Sagar Lake, Nehru Garden offers a tranquil retreat that can only be reached by boat. This enchanting location serves as an idyllic picnic destination and also features a delightful restaurant for visitors to enjoy.
---
5. Take a stroll at Saheliyon ki Bari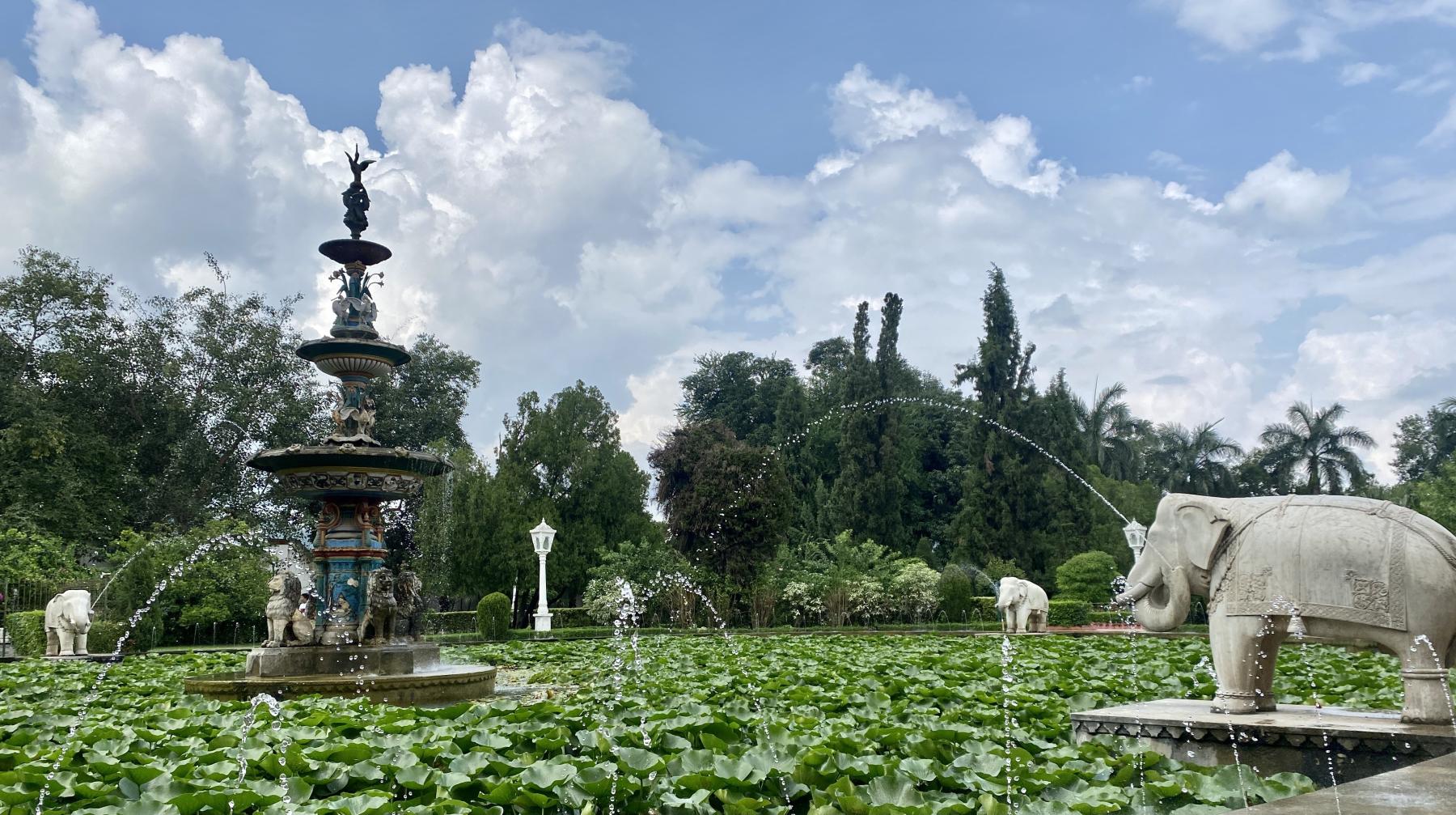 Saheliyon ki Bari, located in Udaipur, is renowned as one of the most beautiful gardens in the city. It offers a delightful experience for those who wish to take a leisurely morning walk while reveling in the enchanting aromas of countless flowers. Additionally, the garden features captivating attractions such as the lotus pool and impressive Victorian statues, which add to its overall charm.
---
6. Take your kids to Gulab Bagh and Zoo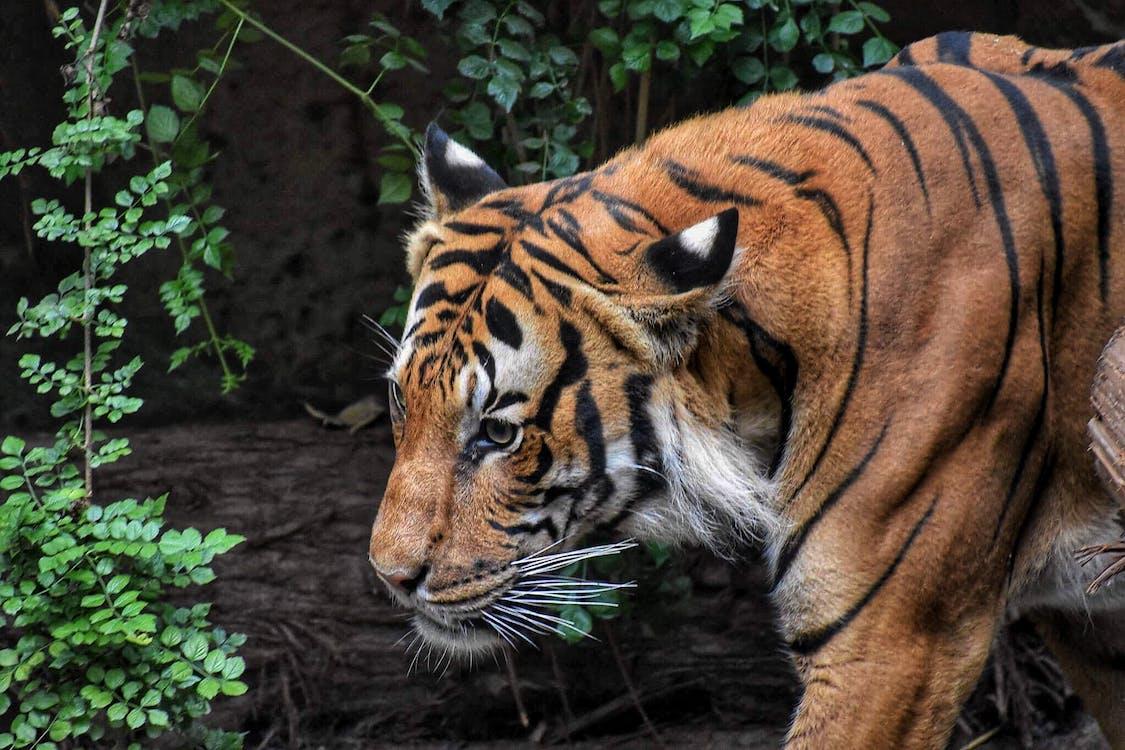 Gulab Bagh, the largest park in Udaipur, is a captivating place. It is also referred to as Sajjan Niwas Garden and features a zoo that houses fascinating birds and animals such as bears, deer, and even a tiger.
---
Active excursions
7. Go for a cable car ride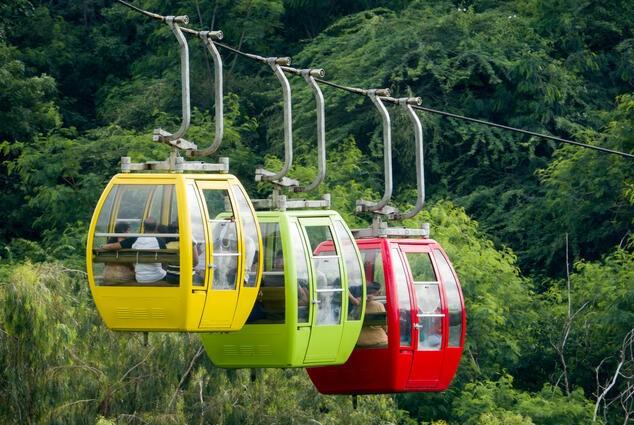 In Udaipur, there is an affordable and thrilling experience you can enjoy called the cable car journey on the Mansapurna Karni Mata Ropeway. After a brief ride, you'll have the opportunity to explore an ancient temple. However, the true highlight lies in the breathtaking panoramic vista of the city and the majestic mountainside.
---
Cultural Attractions
8. Watch a live Rajasthani folk show at Bagore ki Haveli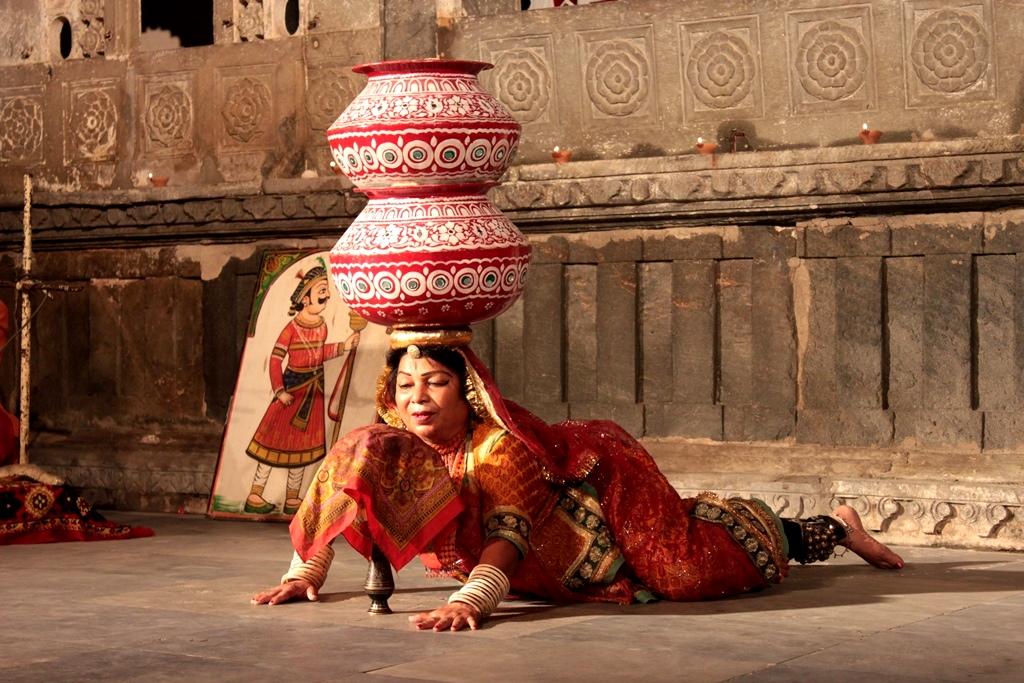 At 7 pm each evening, Bagore ki Haveli on Hanuman Ghat Road undergoes a remarkable metamorphosis, becoming an abundant source of Rajasthani folk art. To secure prime viewing spots for this spectacle featuring traditional music, dance, and puppetry, it is advisable to arrive early.
---
9. Immerse yourself in folk art at Bharatiya Lok Kala Mandal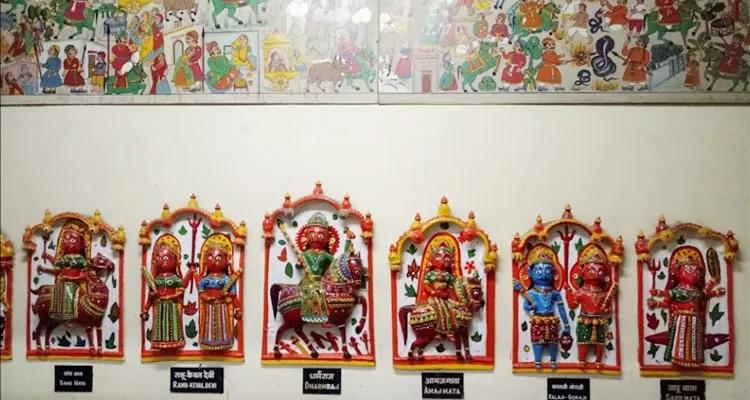 The Bharatiya Lok Kala Mandal, also known as the Folk Museum, is a must-visit destination. It offers a diverse range of Rajasthani and Indian folk art, and you shouldn't miss the captivating puppet shows that take place every hour. While there is a nominal admission fee, it is well worth the experience.
---
>
10. Shop for handicrafts at Shilpagram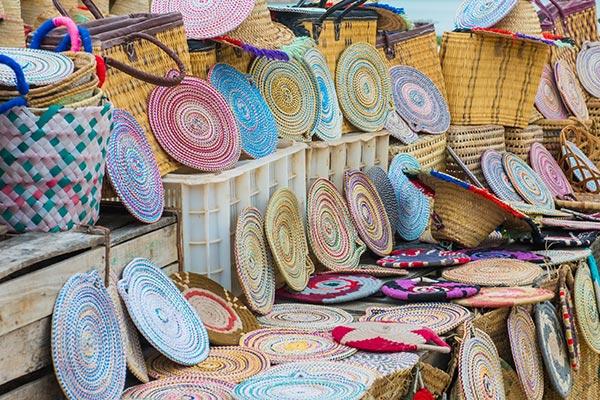 Shilpagram in Udaipur is a hidden gem, an attraction that is not widely recognized. It is a government-funded replica of a handicraft village, showcasing skilled artisans, musicians, dancers, and traditional Rajasthani cottages. It offers a delightful shopping experience with a variety of reasonably priced jewelry, clothing, carpets, and accessories available for purchase.
---
Atmospheric Palace
11. Trek up to Monsoon Palace (Sajjangarh)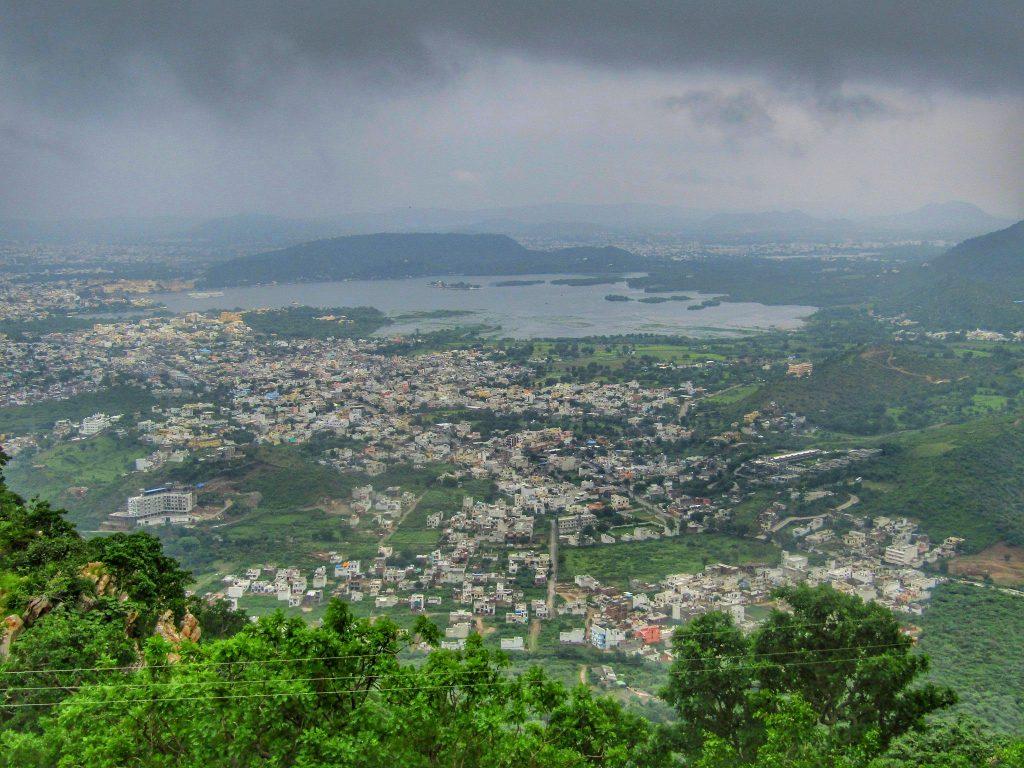 Rajasthan, known as the land of the kings in India, boasts magnificent palaces from historical periods. Among them is the Monsoon Palace, also known as Sajjangarh, situated on the Aravalli Hills. From this vantage point, one can enjoy breathtaking vistas of Fateh Sagar Lake and the city of Udaipur. During the evenings, the palace glows in a golden hue, making it visible from any part of Udaipur.
---
12. Rediscover royalty at City Palace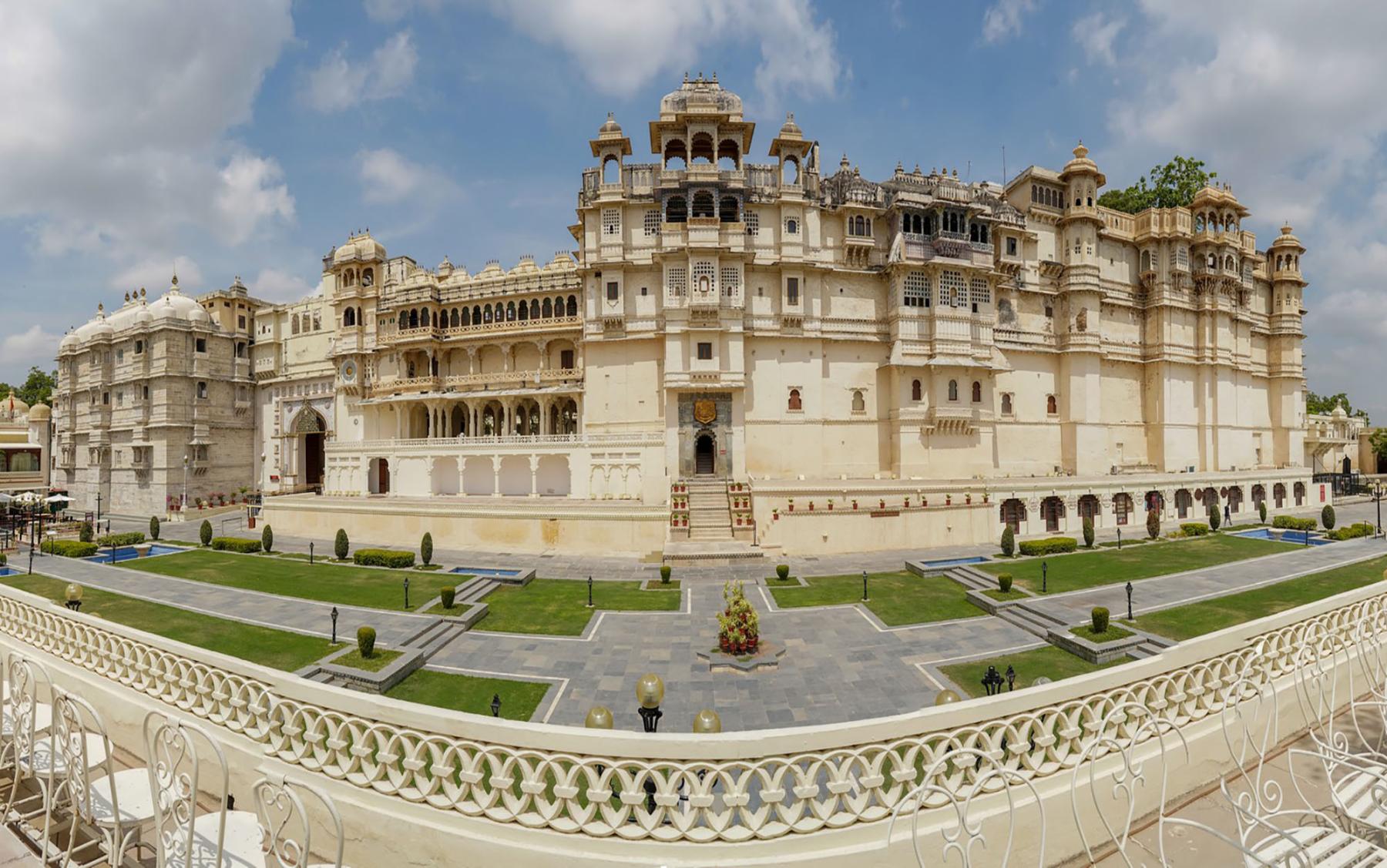 Situated in close proximity to Lake Pichola and positioned at the heart of the city, the City Palace is an essential destination when visiting Udaipur. This vast complex, constructed from granite and marble, encompasses 11 small palaces and warrants ample time for exploration.
---
Food in Udaipur
13. Have breakfast at Café Namaste or Cafe Edelweiss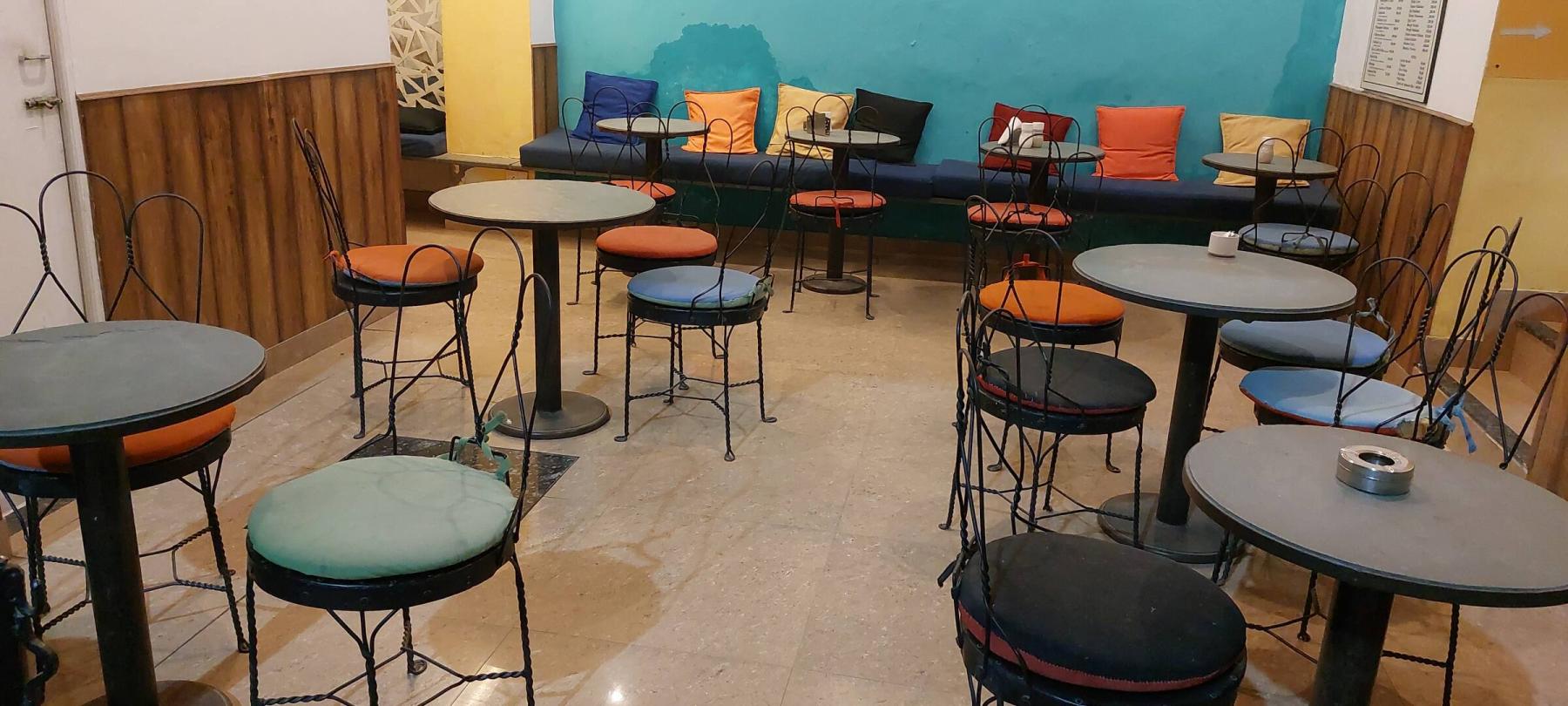 Make Rajasthani cuisine the focus of your lunches and dinners, while reserving your breakfasts and tea-time snacks for the delightful offerings of Cafe Namaste or French Bakery. Alternatively, you can indulge in the delectable treats of Cafe Edelweiss or German Bakery during these times. As you enjoy your coffee and savor some apple pie, you might even engage in a conversation with an international traveler.
---
14. Enjoy an atmospheric dinner at Ambrai or Whistling Teal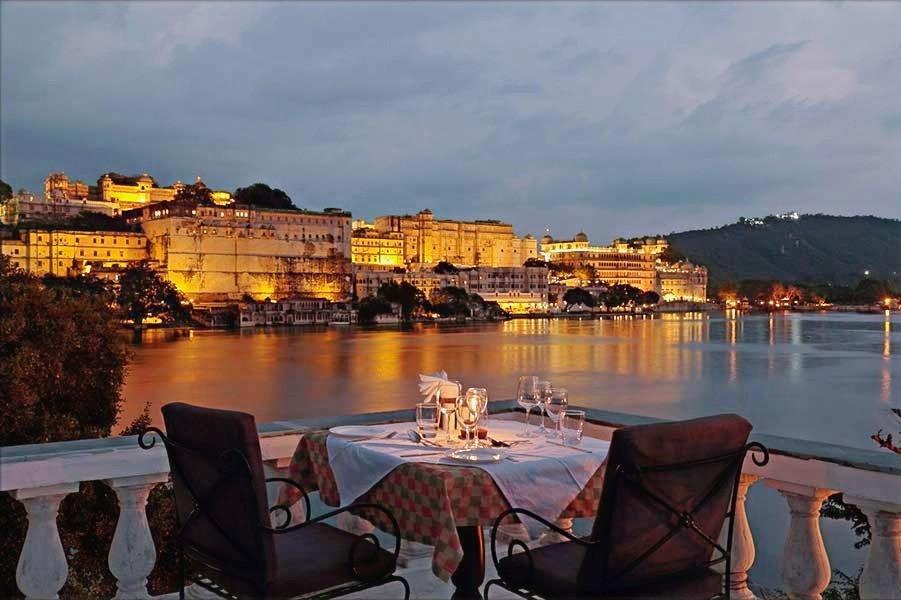 Rajasthan is renowned for its diverse culinary offerings, including delectable vegetarian and non-vegetarian options. When exploring Udaipur, it is essential to experience the enchanting Ambrai, a garden restaurant located at Amet Haveli, for a memorable dinner. Additionally, a visit to Whistling Teal for a thali meal is a must. At Ambrai, be sure not to overlook the flavorful lal maas and the aromatic methi papad ki subzi.
---
Picturesque temples
15. Pay homage at Jagdish Mandir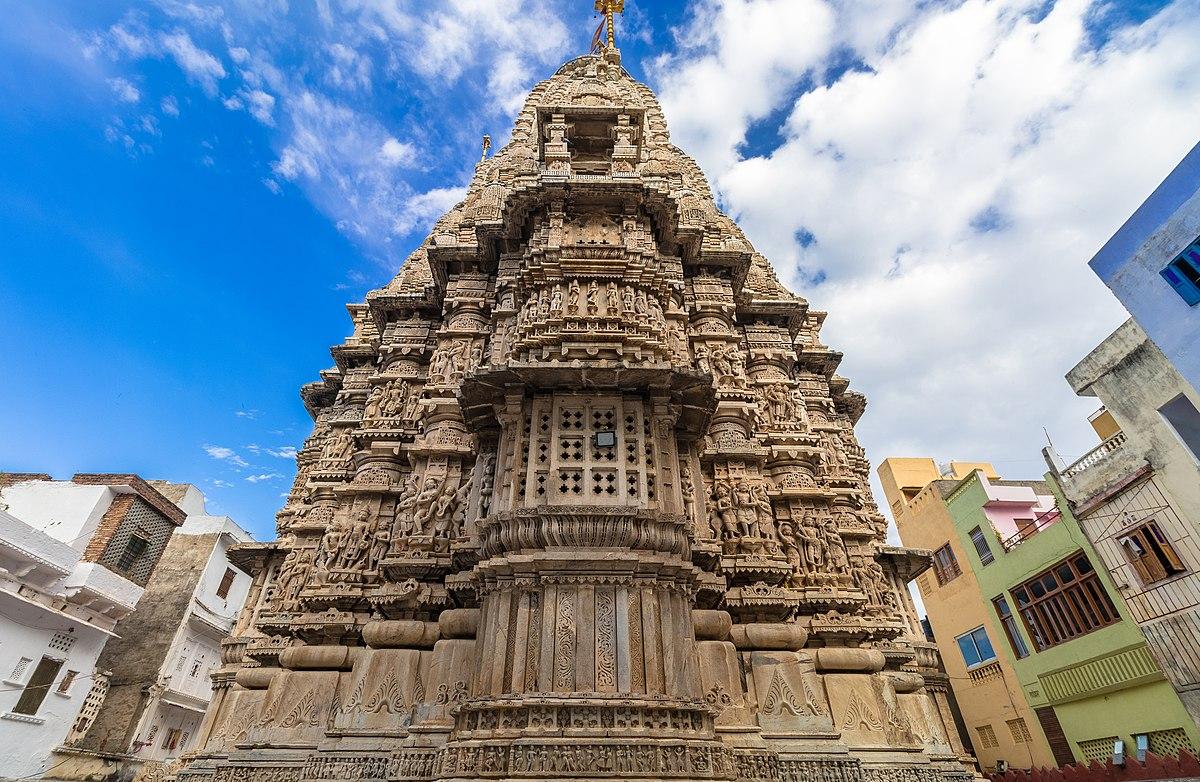 After leaving Hanuman Ghat Road, you will discover the magnificent Jagdish Temple, renowned for its awe-inspiring architecture that will captivate you to the extent of spending hours tracing the walls with your hands. When visiting Udaipur during a festive period, the vicinity of the temple becomes vibrant with bustling activities and ornate decorations.
---
Day Trips from Udaipur
Allocate one additional day to visit Chittorgarh Fort, situated 116 kilometers away, and another day for Kumbhalgarh Fort, located 85 kilometers away. Both forts can be conveniently reached using State Transport Buses operated by RSRTC.
16. Chittorgarh Fort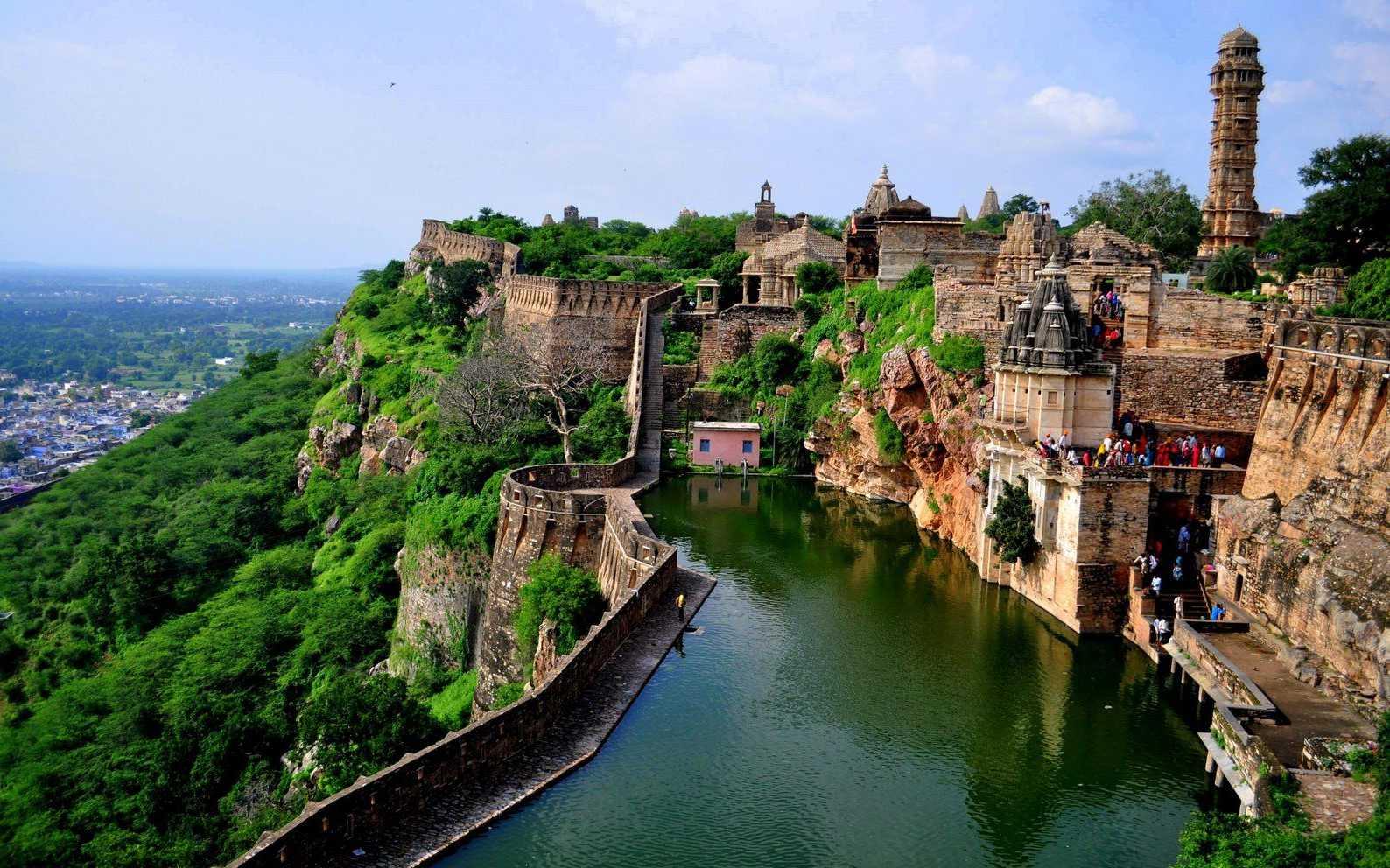 Chittorgarh Fort, located just a two-hour bus ride away, is renowned as one of the most magnificent fort complexes in India. This remarkable site, designated as a World Heritage Site, served as the capital of Mewar in the past. Plan to spend half a day exploring its stunning palaces, reservoirs, and pillars.
---
17. Kumbalgarh Fort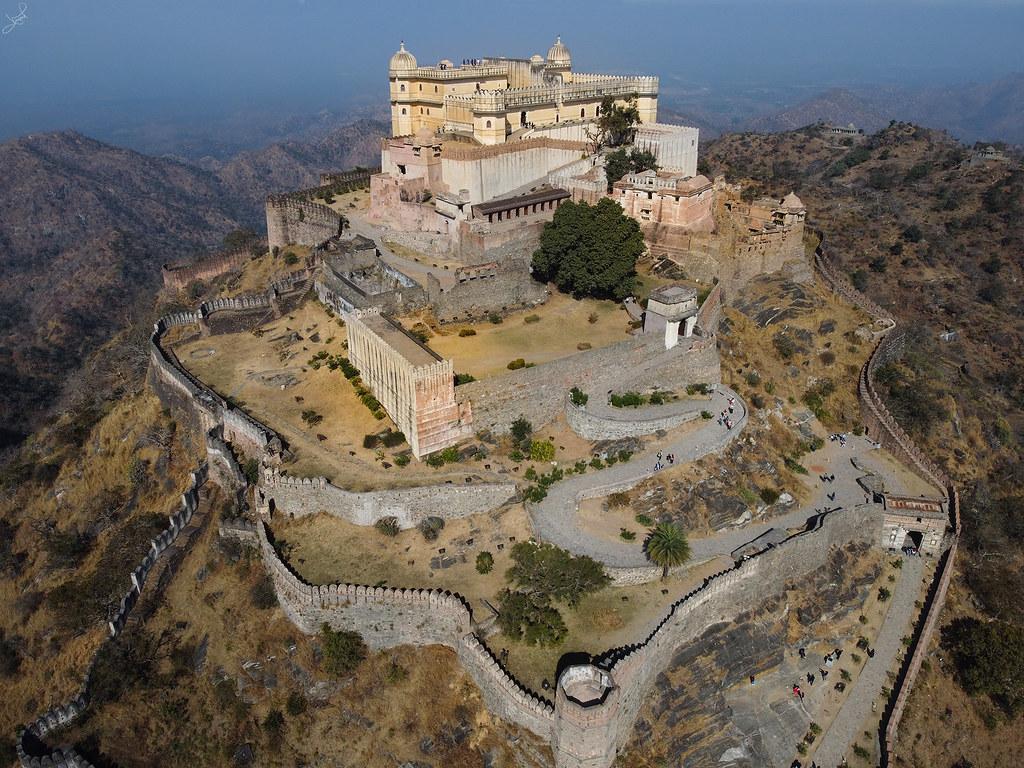 The Kumbalgarh Fort, situated on the western slopes of the Aravalli Hills, is a 15th century fortress belonging to Mewar. Recognized as a World Heritage Site, it offers captivating sound and light shows during the evening. Notable attractions within the fort complex include the Lakhola Tank, a Ganesh Temple, and a Jain Temple, all of which are highly recommended for visitors to explore.
Conclusion:
Udaipur, the enchanting city of lakes and palaces, offers a wealth of experiences that will leave you spellbound. From the tranquility of Lake Pichola to the architectural marvels of City Palace and the breathtaking views from Monsoon Palace, every corner of this Rajasthani gem exudes beauty and charm.
Immerse yourself in the cultural richness of Udaipur by witnessing Rajasthani folk shows at Bagore ki Haveli and exploring the fascinating exhibits at Bharatiya Lok Kala Mandal. Don't miss the opportunity to shop for handicrafts at Shilpagram, a hidden gem showcasing the talents of skilled artisans.
For those seeking adventure, a cable car ride to the Mansapurna Karni Mata temple offers a thrilling experience, while day trips to Chittorgarh Fort and Kumbhalgarh Fort allow you to delve into the region's rich history and architectural grandeur.
Indulge in the flavors of Rajasthani cuisine at local eateries like Cafe Namaste and Whistling Teal, where you can savor authentic dishes that will tantalize your taste buds. And as you explore the picturesque temples like Jagdish Mandir, you'll be immersed in the spiritual aura of this vibrant city.
Udaipur is a destination that caters to all, be it nature lovers, history enthusiasts, or those seeking a cultural experience. With its abundance of attractions and the warm hospitality of its people, Udaipur is truly a must-visit destination for anyone exploring the wonders of India. So pack your bags and get ready to be captivated by the magic of Udaipur!