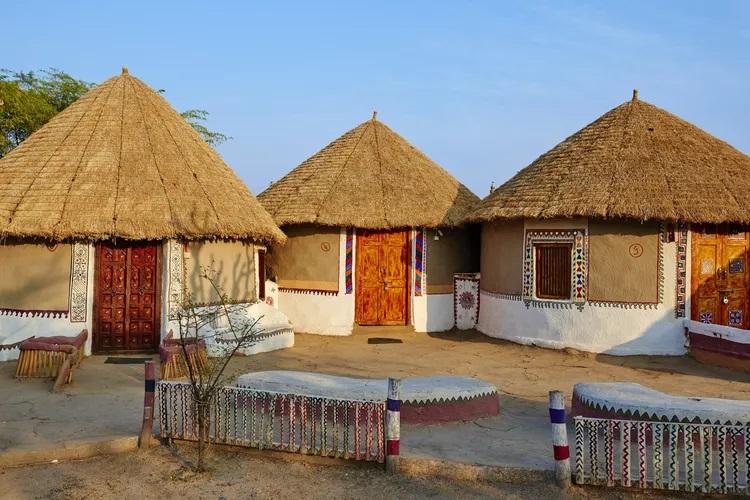 Discover the enchanting transformation of India's rural tourism sector, which has gracefully welcomed numerous Indian villages onto the coveted tourist map. This delightful surge not only blesses the villagers with a vital supplemental income but also beckons visitors to partake in an extraordinary rendezvous with their way of life. It is said that the true essence of India resides in her quaint villages.
Unlock the treasures of these rustic gems with a myriad of captivating experiences. Be assured, dear traveler, that your comfort shall remain intact, for certain destinations now boast luxurious accommodation options too!
Kutch Adventures India: Community Tourism in Kutch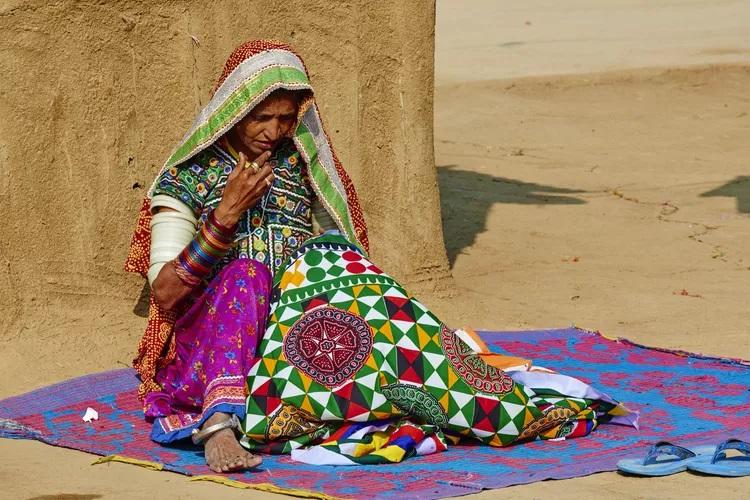 Discover the enchanting wonders of Gujarat's Great Rann of Kutch with Kutch Adventures India—an invitation to embark on unforgettable journeys through this remarkable region. Delve into the heart of cultural richness as you explore artisan villages and the renowned salt desert.
Marvel at the exquisite craftsmanship as you witness skilled artisans meticulously crafting their masterpieces. Immerse yourself in the authentic village life, gaining invaluable insights into their traditions and way of living.
During your stay, relish the charm of rustic elegance, with the option to choose between cozy mud huts boasting modern western bathrooms or comfortable tents at Hodka's village resort, the Shaam-e-Sarhad (Sunset at the Border). Owned and operated by the Village Tourism Committee of Hodka village, it embraces you with warm hospitality and an authentic local experience.
For those seeking a truly unique adventure, spend a night under the celestial canopy on a traditional woven charpoy in one of the villages, surrounded by the serenity of nature's symphony.
Kutch Adventures India promises you an extraordinary sojourn that blends the allure of ancient traditions with modern comforts, all while leaving you with cherished memories that will last a lifetime. Let the magic of this captivating journey unfold before your eyes as you step into a world like no other.
---
Itmenaan Lodges Punjabiyat: Farming in Rural Punjab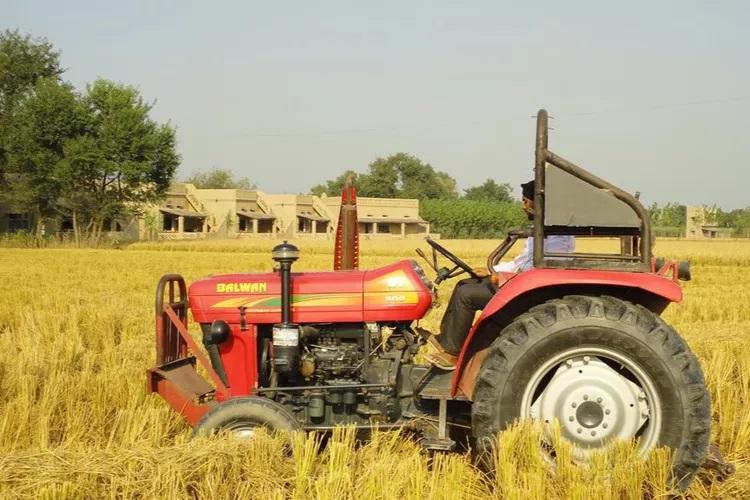 Just a short drive away from Amritsar and the renowned Golden Temple, lies the hidden gem of Itmenaan Lodges. Embraced by lush green fields, this enchanting retreat boasts four elegant boutique cottages, each crafted in the traditional style by skilled local artisans, using only natural mud materials.
At Itmenaan Lodges, a world of delightful experiences awaits you. Engage in authentic farming activities, such as the gentle art of milking cows, and savor the simple joys of life. Take a leisurely tractor ride through the picturesque countryside, where every turn reveals the beauty of nature. For adventurous souls, cycling amidst the serene surroundings promises a refreshing escape.
Immerse yourself in the rich Sikh culture by visiting a nearby Sikh temple, and partake in soul-stirring religious ceremonies that leave a lasting impression. Stroll through the quaint village, where heartwarming encounters with locals offer a glimpse into their way of life, leaving you with cherished memories.
For those seeking tranquility, indulge in relaxation like never before, surrounded by the soothing ambiance that envelops Itmenaan Lodges. Let the serenity of this haven wash over you as you unwind and rejuvenate amidst the unspoiled beauty of the landscape.
Itmenaan Lodges beckons, inviting you to an unforgettable journey, where traditional charm and contemporary comfort seamlessly blend, creating an experience that will linger in your heart long after you depart. Come, embrace the essence of simplicity and elegance, and discover a paradise that feels like home.
---
Ecosphere Spiti: High Altitude Rural Tourism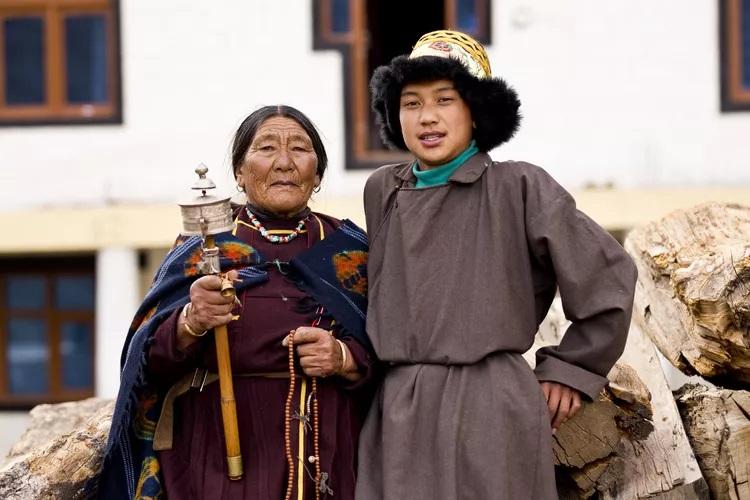 The enchanting Spiti Valley nestled in the heart of Himachal Pradesh, a hidden gem that stands as a captivating alternative to the renowned destinations of Leh and Ladakh. Immerse yourself in a world of unique experiences, where Buddhist monasteries beckon, yak safaris add a touch of wilderness, and treks to quaint villages unveil the charm of untouched nature.
Embrace the warm hospitality of the locals with village homestays, where authentic cultural performances become windows into their vibrant heritage. At the heart of this awe-inspiring region lies Ecosphere Spiti, an esteemed non-profit organization dedicated to conservation and responsible tourism.
Ecosphere Spiti boasts a deep connection with the local community, making them your ideal travel companion. Whether it's making travel arrangements or crafting a meaningful volunteer travel package, they ensure every aspect of your journey is taken care of with utmost care and dedication.
In this extraordinary corner of the world, you have the opportunity not only to be a traveler but also a responsible contributor to the community's well-being through Ecosphere Spiti's diverse range of community initiatives.
Unveil the road less traveled, where the spirit of adventure meets mindful exploration, and let Ecosphere Spiti guide you on an unforgettable journey of discovery and compassion.
---
Tora Eco Resort & Life Experience Center: Sundarbans Village Life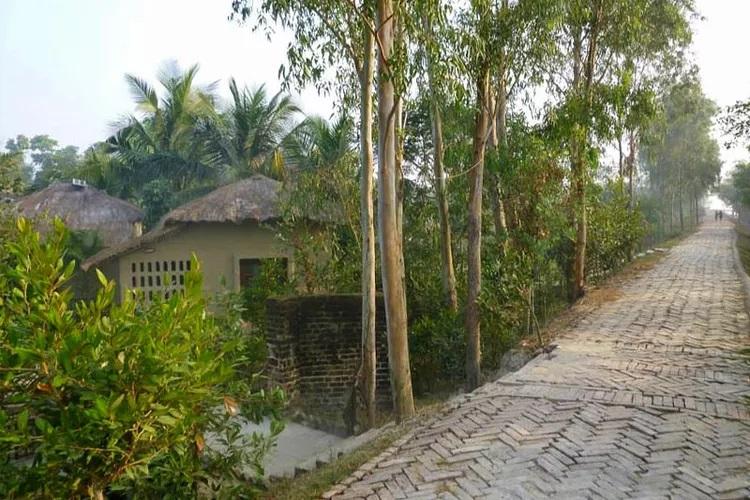 The breathtaking wonder of the Sundarbans in West Bengal, an esteemed UNESCO World Heritage Site renowned for its distinction as the largest mangrove jungle in the entire world. Nestled in the heart of this magnificent expanse, around 35% of the Sundarbans graces the Indian territory, spanning across 102 enchanting islands, with over half of them quietly embraced by human habitation.
Life in these rustic villages is a testament to resilience and simplicity, where challenges abound, yet spirits remain undeterred. Here, modern amenities such as mains water supply, electricity, roads, and cars are distant dreams, as people dwell in charming homes crafted from earth's embrace and adorned with straw. Embracing harmony with nature, these islanders coexist with the ever-watchful presence of tigers, instilling a deep-rooted sense of caution.
Amidst this picturesque setting lies the Tora Eco Resort, a beacon of unique hospitality in the midst of Bali Island. This remarkable oasis operates as a community-driven tourism initiative, epitomizing sustainable practices and preserving ethnic heritage. Encompassed by lush paddy fields, the resort boasts six exquisite ethnic cottages that exude an authentic charm, immersing guests in the true essence of the Sundarbans.
At the Tora Eco Resort, a realm of captivating experiences awaits. Wander through the enchanting village on leisurely strolls, partake in the day-to-day activities of the welcoming locals, and weave beautiful memories with every interaction. Delight in exploring the labyrinthine network of narrow canals that wind their way through the Sundarbans, as you embark on memorable voyages aboard traditional country boats, akin to grand canoes of old.
In this serene haven, time slows down, and the rhythm of nature orchestrates every moment. Embrace the allure of the Sundarbans, where rustic charm and untamed wilderness unite, inviting you to bask in the splendor of an unspoiled paradise like no other.
---
Chhotaram Prajapat's Homestay: Village Life Near Jodhpur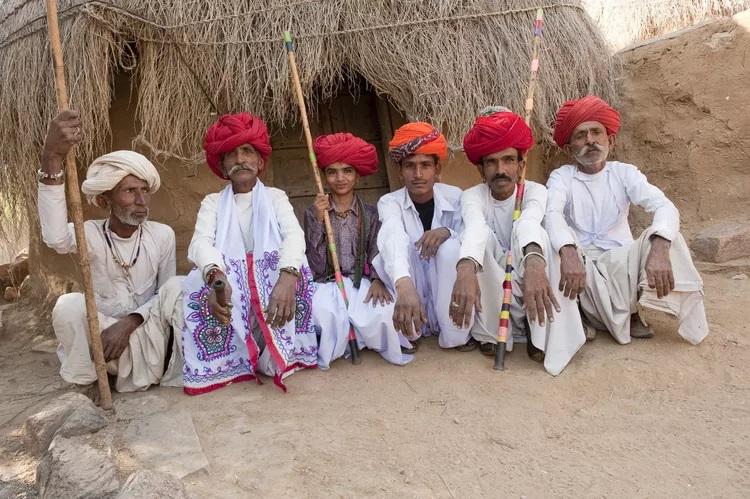 The charming allure of Bishnoi village, nestled just 40 minutes south of the vibrant city of Jodhpur, offering an authentic glimpse into the essence of rural Rajasthan. This enchanting village is home to the extraordinary Bishnoi people, whose deep-rooted reverence for nature sets them apart. Living in perfect harmony with the environment, they hold a unique tradition of burying their departed loved ones, preserving trees that would otherwise be consumed in cremation—an act of profound respect for the natural world.
Immerse yourself in the heartwarming hospitality of Chhotaram Prajapat's Homestay, a place that has garnered well-deserved acclaim since its establishment in 2009. Here, you'll have the opportunity to experience the best of both worlds: the charm of traditional living fused seamlessly with contemporary conveniences, ensuring a delightful and comfortable stay. Embrace the warmth of a weaver's family, as they share their age-old craft and cherished stories, making you feel like a part of their own kin.
Indulge in the delightful Rajasthani hospitality offered at this homestay, where every guest is treated with utmost care and respect. Savor the authentic flavors of home-cooked meals, infused with aromatic spices and culinary finesse, leaving you with an unforgettable dining experience that tantalizes your taste buds.
Embark on a journey filled with enchanting activities that showcase the true essence of Bishnoi village. Witness mesmerizing folk dances that have been passed down through generations, offering a glimpse into the vibrant culture and traditions of Rajasthan. Experience the timeless allure of camel safaris, where you traverse the rustic landscape, accompanied by the gentle swaying of these majestic creatures.
For the adventurous souls, village trekking is an invitation to explore the untamed beauty of the countryside, unveiling hidden gems that remain untouched by time. Experience the age-old opium ceremony, a sacred ritual that holds profound cultural significance for the Bishnoi people, allowing you to witness their customs firsthand.
And for those seeking an exciting escapade, embark on exhilarating jeep safaris, venturing deep into the heart of Bishnoi village, where nature's beauty and the rich cultural tapestry of Rajasthan unfold before your eyes.
Bishnoi village, with its captivating allure and the warmth of Chhotaram Prajapat's Homestay, promises an unforgettable journey that encapsulates the very essence of rural Rajasthan. So, step into this world of authentic traditions and natural splendor, where the Bishnoi people welcome you with open arms and hearts, offering a glimpse into their cherished way of life that stands as a testament to the timeless bond between humanity and nature.
---
Goat Village: Goats and Mountain Views in Uttarakhand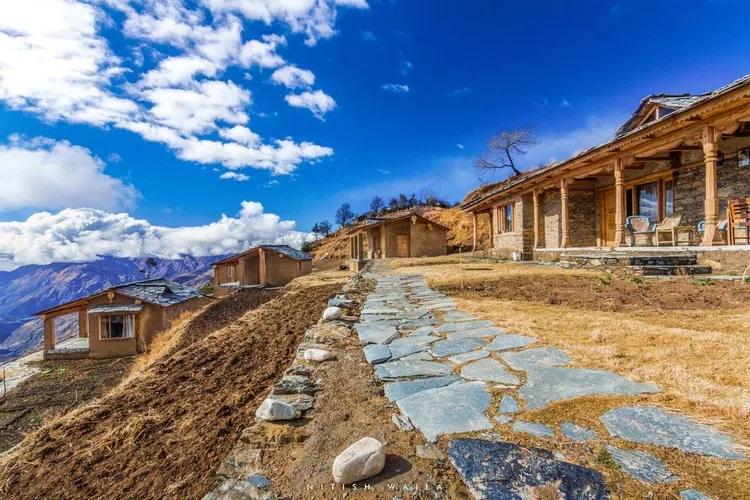 Nestled amidst the breathtaking trekking route to Nag Tibba, a mere 20-minute walk away, lies the enchanting Goat Village. With its ten charming earthen Garhwali cottages, offering awe-inspiring mountain views that captivate the soul, this place is truly a haven worth cherishing.
The very essence of Goat Village lies in its noble purpose - to empower the local community by providing them with sustainable livelihood opportunities, thus preventing their departure from this picturesque region. At the same time, it warmly welcomes travelers, allowing them to immerse themselves in the authentic local way of life.
Stepping foot on this remarkable property, you'll witness the wonders of organic farming and agriculture in action, including the nurturing of goats. The gastronomic experience at Goat Village is a true delight, as you savor delectable local delicacies crafted from freshly grown ingredients, nourishing both body and soul. Here, you have the chance to disconnect from the hustle and bustle of the outside world, embarking on a rejuvenating detoxifying journey.
The Goat Village embraces tranquility in its purest form, making it an ideal destination for those who cherish and value quietude. It is a place where nature's whispers can be heard, and the mind finds solace in the serene surroundings.
Furthermore, it's worth noting that the charm of The Goat Village extends beyond this enchanting location, as they have other remarkable properties scattered throughout the mesmerizing lands of Uttarakhand.
In essence, The Goat Village is a sanctuary where one can forge an unbreakable bond with nature, indulge in the simplicity of local life, and leave with a heart full of unforgettable memories.
---
Chandoori Sai Guesthouse: Stay in a Pottery Village in Odisha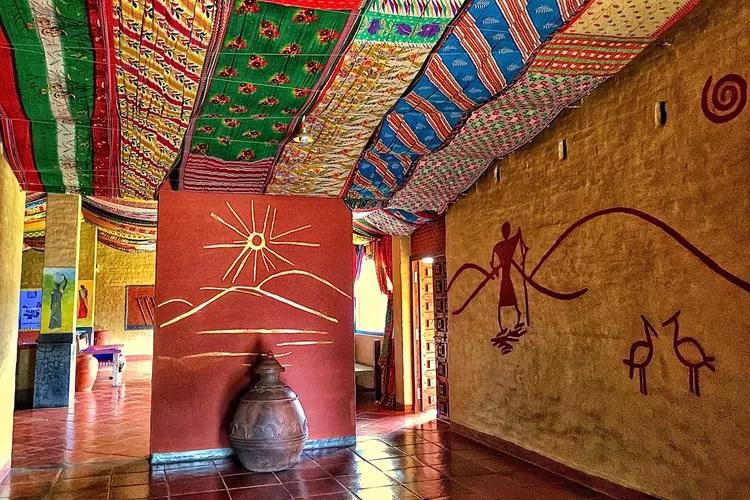 The enchanting Boutique Chandoori Sai Guesthouse, nestled in the heart of Goudaguda pottery village, within the serene landscapes of Odisha's far south Koraput district. A true labor of love, this extraordinary gem is the brainchild of its passionate Australian owner, Leon. With unwavering dedication, Leon envisioned and meticulously crafted this haven with the skilled hands of local potters who artfully fashioned the terracotta floor tiles, roof tiles, and ornamental urns. Embracing the spirit of unity and empowerment, many tribal village women are warmly welcomed into the guesthouse, actively participating in its day-to-day operations.
The allure of Boutique Chandoori Sai lies in its array of immersive experiences. Guests are free to immerse themselves in the unhurried rhythm of the village, exploring its wonders at their leisure. Admire the mastery of the potters' colony, where the traditional-style kiln comes alive with vibrant colors on weekends. Venture into the captivating world of pottery as skilled artisans graciously impart their wisdom, kindling the artist within you.
Nature enthusiasts will find solace in the surrounding hills, embracing the tranquility of nature walks that unveil the region's breathtaking beauty. For those who seek cultural enrichment, the tribal women await with open hearts, ready to share their mesmerizing melodies and graceful dance upon request. Discover the essence of local cuisine by witnessing the preparation of traditional delicacies and gaining valuable culinary insights.
Guided by a knowledgeable local from the village, embark on village-to-village hikes, unearthing the essence of rural life that exudes authenticity and charm. The region hosts a myriad of captivating tribal markets, each brimming with unique treasures and vibrant colors. What's more, you can even partake in the experience of walking to the market alongside the village women, fostering meaningful connections along the way.
Boutique Chandoori Sai Guesthouse is a testament to the power of passion and community, where every moment is painted with genuine warmth and joy. Step into this oasis of culture, creativity, and connection, and let the unforgettable memories unfold as you embrace the rich tapestry of Goudaguda pottery village.
---
The 4tables Project: An Experiential Art Village in Himachal Pradesh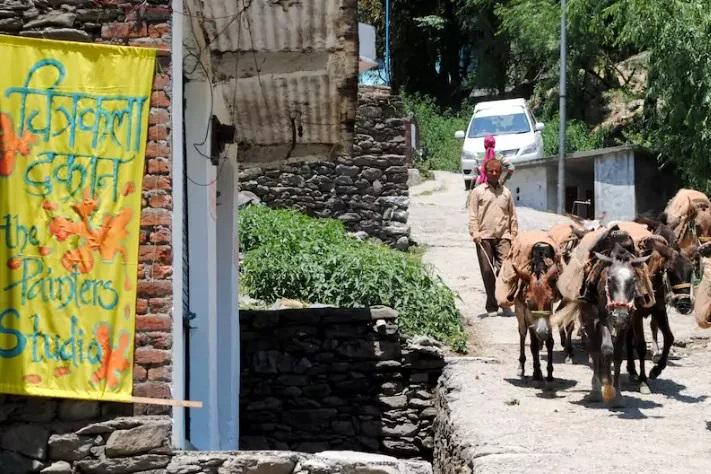 If you have an appreciation for art, the enchanting Gunehar village nestled in the picturesque Kangra Valley of Himachal Pradesh is sure to captivate your senses. Thanks to the vision of German-Indian art impresario, Frank Schlichtmann, this once nondescript village has been magically transformed into a vibrant art hub.
Stepping into Gunehar, you'll be welcomed by an array of delightful offerings. An art gallery showcases captivating creations, while an ecological boutique guesthouse, lovingly restored from a 70-year-old house, provides a charming retreat. For the adventurous souls, there's a camping site amidst the lush fields, perfect for immersing in nature's embrace. And when it comes to culinary delights, the fusion restaurant promises a delightful gastronomic experience.
Immerse yourself in the world of innovative art events, where creativity knows no bounds. As you mingle with the warm-hearted villagers, predominantly Gaddis and Bara Bhangalis, semi-nomadic sheep herders, you'll gain a profound insight into their traditional lifestyle. Staying amidst the heart of the village, you'll be privy to a captivating narrative of their heritage. Embark on serene walks and treks, and don't miss the chance to visit the local temples, each telling its own timeless tale.
Gunehar's strategic location adds to its allure. Located in proximity to Bir-Billing, a renowned paragliding destination, the village is just a five-hour drive from Chandigarh airport. This makes it an easily accessible haven for art enthusiasts and adventure seekers alike.
So, if you yearn for an enriching sojourn that seamlessly blends art, culture, and nature's beauty, Gunehar village beckons you with open arms. Surrender to its charm, and you'll find yourself enchanted by an experience that lingers in your heart for years to come.
---
Lakshman Sagar: Luxury Rural Tourism in Rajasthan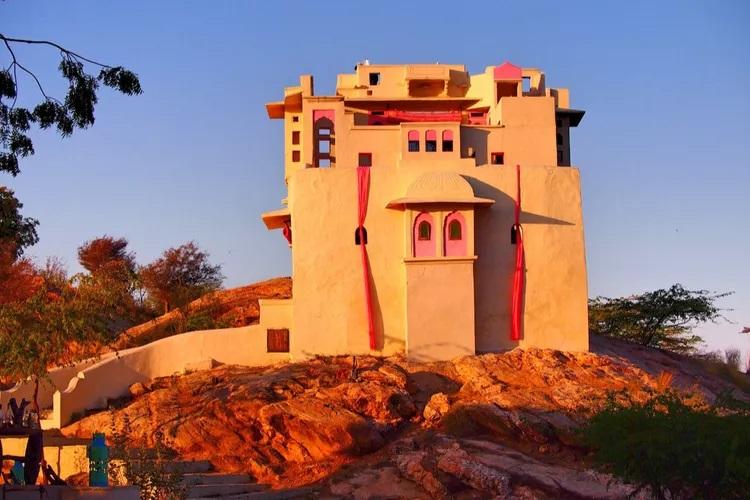 The enchanting wonder of Lakshman Sagar, a once royal hunting lodge perched gracefully on a ridge in the captivating Pali district of Rajasthan. Inspired by the rich cultural heritage of the region, this splendid destination offers an experience that is nothing short of extraordinary.
Unveiling the allure of its past, the Mardana tower, once a sanctuary for men, now stands transformed into a breezy dining space with a kitchen nestled beneath. Nearby, a mesmerizing swimming pool has been ingeniously carved into the rock plateau, harmoniously blending nature's beauty with architectural ingenuity, behind the Zanana tower, once exclusive to women.
Strolling along the lake's edge, you'll find day beds thoughtfully sheltered by thatching of dry vegetation, inviting you to unwind and embrace the tranquil surroundings. Over the vast 32-acre landscape, twelve chic mud and stone guest cottages are thoughtfully scattered, each offering a secluded retreat amidst nature's splendor.
Embracing the essence of rural life, Lakshman Sagar offers a plethora of captivating activities, giving guests an authentic insight into the area's heritage. Begin your day with breakfast at a villager's home, nestled amidst the lush fields, where the warmth of hospitality will leave you touched. Engage in a thrilling horse safari, meandering through the picturesque countryside, or embark on village visits, immersing yourself in the vibrant local culture.
For history enthusiasts, exploring ancient forts that stand as silent witnesses to bygone eras is an opportunity to step back in time. For those seeking communion with nature, invigorating nature walks reveal the hidden treasures of the surrounding landscape, bestowing moments of awe and contemplation.
Delight in the experience of witnessing local industry in action, from the fascinating process of chili drying and wholesaling to the age-old art of crafting bricks by hand. Engaging with these traditional practices offers an appreciation for the skill and artistry that have endured the test of time.
At Lakshman Sagar, time transcends, as you savor a seamless blend of royal heritage, cultural immersion, and the embrace of nature's bounty. So, if you seek an escape to a world where history meets contemporary elegance, this is the haven that awaits your presence.
---
Overlander India: Rural Drives Through Rajasthan
The heart and soul of Rajasthan's rural communities as you embark on an extraordinary off-road adventure with Overlander. Led by the affable host, Uday, who traces his lineage back to a venerable local noble family with roots dating back to the 16th century, this journey promises an unforgettable experience.
Overlander takes pride in fostering a symbiotic bond with the local villagers, working hand in hand to uplift their lives while nurturing a respectful relationship. The hallmark of their expeditions is an immersive rural drive, leading south of Jodhpur along a serene dry riverbed, where you'll encounter diverse village communities. For those seeking a taste of authentic wilderness, an option to spend the night glamping under the stars awaits you.
During this enthralling voyage, you'll have the unique opportunity to interact with the warm-hearted villagers, savor their delectable cuisine, and bear witness to their time-honored ceremonies. As you delve deeper into their traditions, you'll find yourself awestruck by the vibrant tapestry of their lives.
The journey with Overlander is also a chance to marvel at the region's bountiful wildlife. Rajasthan's countryside teems with fascinating creatures, making each moment spent in this oasis of nature a cherished memory.
If the allure of the desert beckons you, fret not, for Overlander conducts captivating desert expeditions as well. Embrace the magic of the golden sands and relish the boundless beauty that the desert landscape bestows upon its admirers.
So, if you yearn for an experience that transcends the ordinary, join Overlander and Uday on a journey that unveils the essence of Rajasthan's rural treasures. The adventure promises to leave you with a profound understanding of the land and its people, creating memories that will endure for a lifetime.
---
Bhoramdeo Jungle Retreat: A Rural Homestay in the Heart of India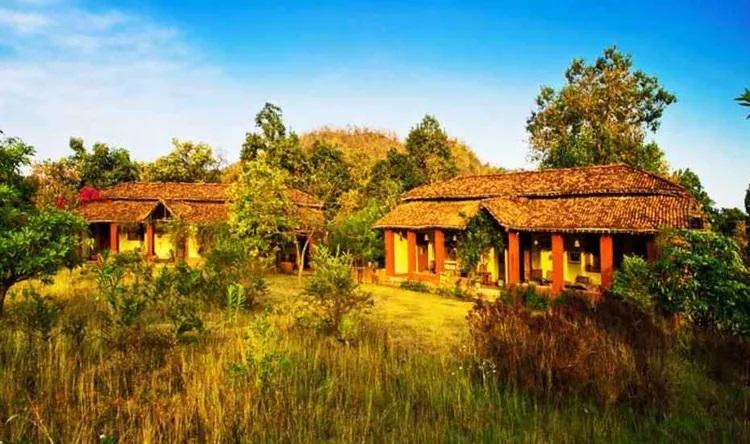 Nestled in the enchanting embrace of the Maikal Hills, a mere three-hour drive from the vibrant city of Raipur in northwestern Chattisgarh, lies a captivating rural homestay that beckons travelers seeking an unforgettable escapade. This idyllic haven, presided over by the warm-hearted host, Satyendra "Sunny" Upadhyay, serves as the perfect base to embark on an expedition of discovery through the region's treasures.
Under the thoughtful guidance of Sunny, guests are treated to enriching excursions to the charming Baiga and Gond tribal villages, where ancient traditions come to life amidst breathtaking vistas. The journey continues with a tapestry of delights as the area unfolds its many treasures, including the resplendent 7th-11th century Bhoramdeo temple complex, inviting markets, invigorating forest treks, cycling adventures, and a flourishing abundance of wildlife and avian wonders.
Stepping foot into the homestay, one is greeted with five gracefully appointed guest rooms, each reflecting the soul of the land through its tasteful adornment of local artifacts. Adorning the walls are captivating murals, skillfully crafted by a talented local Gond painter, narrating stories of a bygone era. Additionally, a cozy separate cottage, complete with a kitchen, offers a quaint retreat for those seeking a touch of solitude amidst nature's embrace.
Yet, it is the culinary symphony that truly captivates the senses. Delightful village-style local cuisine, prepared with love and generations-old recipes, invites guests on a tantalizing gastronomic journey. Savory aromas and authentic flavors intertwine, leaving an indelible mark on the palate and forging unforgettable memories.
In this hidden oasis, time seems to slow, allowing weary souls to rejuvenate amidst the allure of untouched landscapes and heartfelt hospitality. As the sun dips below the horizon, casting a golden glow over the Maikal Hills, guests find solace in the gentle embrace of the rural homestay - a place where fond memories take root and cherished connections are forged, forever etched in the heart.
---
Kila Dalijoda: Royal Heritage in Rural Odisha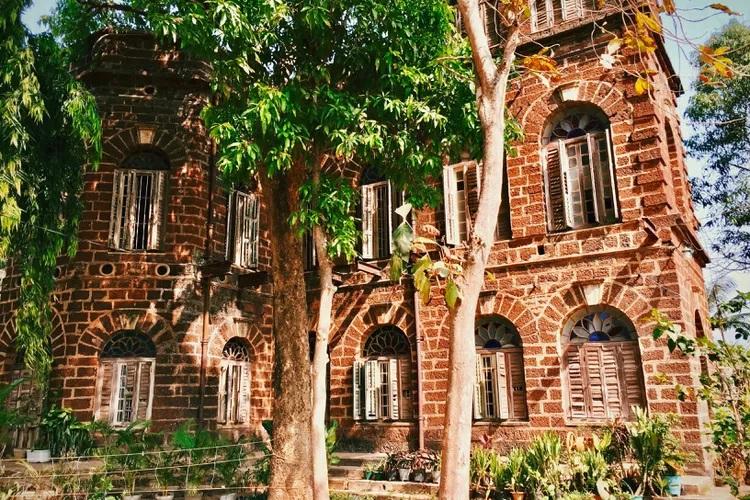 Nestled amidst the tranquil beauty of rural Odisha lies a remarkable haven – a former royal hunting lodge transformed into an eco-friendly heritage homestay. This enchanting retreat offers an unparalleled array of personalized local experiences, carefully curated to immerse guests in the unspoiled charm of this otherwise inaccessible region.
Secluded from the hustle and bustle of city life, this homestay stands as a testament to the perseverance and dedication of the erstwhile king's great grandson and his wife. With unwavering commitment, they rescued the mansion from the grips of abandonment and squatters, fashioning a harmonious and self-sufficient lifestyle that inspires admiration.
Immersing guests into the essence of the local community, the host exemplifies true integration with the village, opening doors to captivating guided tours. Awe-inspiring encounters with indigenous tribes and tribal artists present a rare opportunity for meaningful cultural interactions. For the adventurous spirits, there's a taste of the potent tribal alcoholic rice brew, an experience both daring and authentic. And, not to forget, a visit to the heartwarming old age home for cows, where compassion is extended to our gentle bovine friends.
As guests explore the rustic landscapes on leisurely cycling excursions, the absence of traffic unveils an invigorating sense of freedom. Nature walks and treks beckon, drawing wanderers into the embrace of the untamed wilderness. The wetland, a haven for avian wonders, invites leisurely boating ventures and bird spotting, a blissful communion with nature's avatars.
Yet, the homestay's offerings extend beyond mere revelry, inviting guests to partake in the rhythms of rural life. Engaging in farming activities like tending to cows, milking, and feeding them, and caring for the geese imparts a profound sense of rootedness. Seasonal delights await, with hay-cutting an ancient agricultural tradition best experienced firsthand. And for those seeking to grasp the essence of sericulture, silkworm farming awaits with its mesmerizing artistry. Seekers of sustainable living find solace in this sanctuary, as the homestay opens its doors to unveil its eco-conscious initiatives. A visit to the bio gas plant showcases the marvels of renewable energy, while the fish pond and organic vegetable garden reveal the beauty of harmonious coexistence with nature.
In this idyllic abode, a symphony of authenticity and environmental mindfulness orchestrates a symphony of serenity, ensuring that each moment is etched into the hearts of those who journey here.
---
Dirang Boutique Cottages: An Ancient Fortifed Village in Arunachal Pradesh
Nestled serenely by the meandering river in the picturesque Dirang valley of remote Arunachal Pradesh, found in the enchanting Northeastern region of India, lies the gem known as Dirang Boutique Cottages. Proudly standing as the flagship property of Holiday Scout, a local travel company that spearheads tourism in this unexplored terrain, it offers bespoke tours that capture the essence of this mesmerizing land.
The heartwarming touch of homeliness permeates throughout, as the owner and his family reside on the property, ensuring a genuinely welcoming atmosphere. Dirang, a destination that finds itself comfortably nestled between Guwahati and Tawang, unveils its own alluring charm, making it an enchanting place to explore. As you wander into this magical realm, the gracious Monpa tribal villagers extend their warm hospitality and eagerly invite you for a cup of tea. Embrace their culture and traditions as you learn their mesmerizing traditional dances and the art of crafting delightful momos. Take part in the time-honored practice of churning yak butter, immersing yourself in the richness of their heritage.
History whispers its tales as you uncover the ancient Dirang fort-jail, reminding you of the intriguing past that shaped this tranquil haven. Embark on leisurely nature walks, allowing the pristine beauty of the surroundings to envelop your senses in tranquility. A spiritual journey awaits you amidst the spiritual heartland of Buddhist monasteries. Experience the profound sight of monks offering prayers at the break of dawn, filling the air with a sense of peace and enlightenment. Meeting local farmers and witnessing their flocks adds a touch of rustic charm to your adventure, as you learn about their way of life and the close bond they share with the land. Watch the skillful art of weaving unfold before your eyes, an intricate craft that weaves together stories of generations past.
In this heavenly abode, the property itself nurtures organic produce, a testament to the deep connection with nature. Savor the pure and fresh flavors that come straight from the land, a treat for the soul.
In the embrace of Dirang Boutique Cottages, you shall find not just a place to rest your head but a symphony of experiences that linger in your heart, painting cherished memories of a journey filled with grace, culture, and the bliss of the unexplored.
---
Grassroutes: Eco Rural Tourism in Maharashtra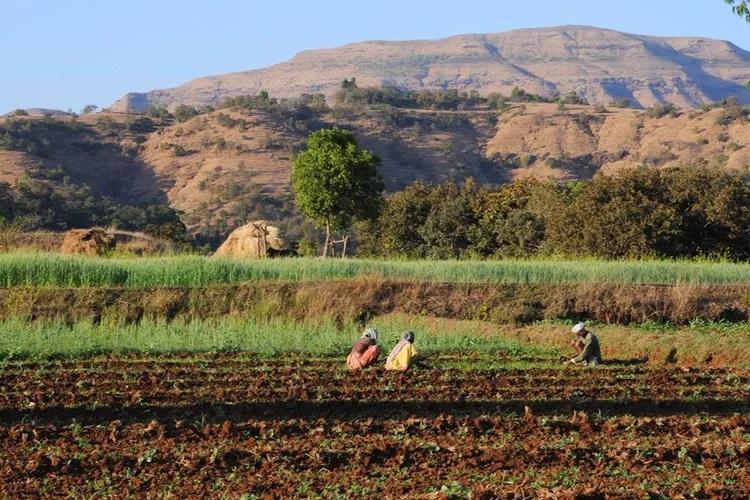 In the year 2005, a remarkable journey began with Grassroutes, driven by a noble mission to empower the rural heartlands of India. Their unwavering dedication has resulted in the transformation of 12 villages, spread across three states, through the avenues of community-based tourism. Among these, the first village to be touched by their vision was Purushwadi, nestled in the beautiful landscape of Maharashtra.
Throughout the year, Grassroutes orchestrates a symphony of unique activities, each a testament to the diverse tapestry of the Indian seasons. One such enchanting experience awaits in June, where the mesmerizing spectacle of fireflies illuminates the night sky, leaving visitors in awe of nature's wonders. An ode to tradition and heritage, Grassroutes cultivates the age-old practice of rice cultivation, weaving an unforgettable connection between guests and the land they tread upon.
Drawing together like-minded individuals, Grassroutes curates small group fixed departure trips, designed to foster camaraderie and shared adventures. For those seeking a more personalized journey, they offer tailor-made packages, thoughtfully crafted to align with the diverse interests of their guests. Beyond exploration and adventure, Grassroutes celebrates the arts, hosting immersive Warli art workshops, providing guests an opportunity to discover the beauty of indigenous creativity. Additionally, for writers seeking inspiration in the embrace of nature, the writers retreats present an idyllic setting to unlock the depths of creativity.
In the elegant embrace of their offerings, Grassroutes beckons all to embark on a meaningful voyage, where the essence of rural India unfolds in its most authentic and refined form.
---
Rural Pleasure: Explore Gujarat's Dang District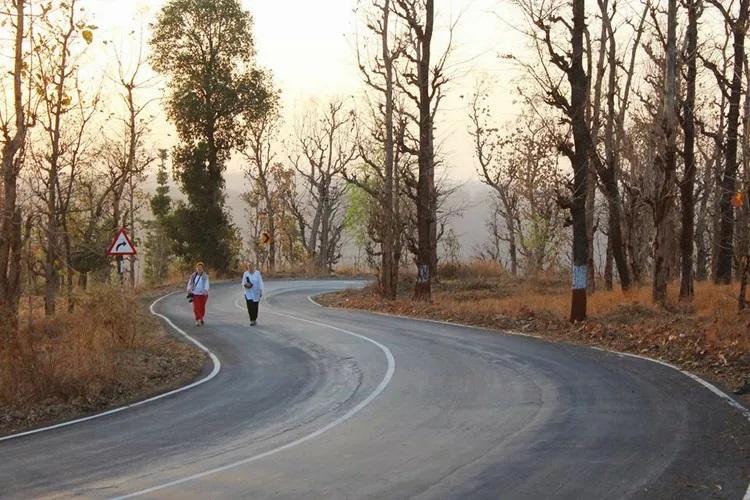 Nestled amidst lush greenery, the enchanting Dang district, also known as the Dangs, lies just a little over two hours to the east of Vadodara in the captivating state of Gujarat. This serene paradise is a haven for nature enthusiasts and boasts a thriving tribal community, adding to its unique charm.
Within this small district lies the quaint village of Subir, where Rural Pleasure has taken the noble initiative of uplifting the lives of its residents through the embrace of community-based tourism. Embracing the essence of the village life, visitors are warmly welcomed to immerse themselves in the daily chores that define the heart and soul of Subir. From plowing the fertile fields to tending to the gentle cattle, from harvesting the bountiful crops to skillfully cutting wood, and even lending a hand in the preparation of wholesome meals – every moment becomes an enriching experience.
The allure of this heartwarming experience does not end with daily village activities. Cultural enthusiasts are in for a treat as they witness mesmerizing tribal dances, showcasing the vibrant tapestry of the local traditions. The tribal painting, intricate and expressive, adorns the village walls, a testament to the artistic prowess of its people.
For those seeking to delve deeper into the tapestry of village life, leisurely village walks offer a chance to soak in the simplicity and wisdom of the locals. As the sun filters through the dense forest, guided forest hikes beckon the adventurous spirits, revealing the secrets and wonders hidden within the wilderness.
In this idyllic oasis of Dang, time slows down, and the symphony of nature and culture entwine to create an unforgettable experience for every soul that ventures here. Rural Pleasure not only opens doors to a world of natural beauty but also offers an opportunity to embrace the hospitality and grace of the tribal community, leaving visitors with cherished memories to carry back home.
So, for those seeking solace in the embrace of Mother Nature and the warmth of a closely-knit tribal community, Dang district and Subir village await, eager to share their bountiful treasures with you. Embark on this journey of discovery, and you shall find your heart forever captivated by the simplicity and elegance of life's purest pleasures.