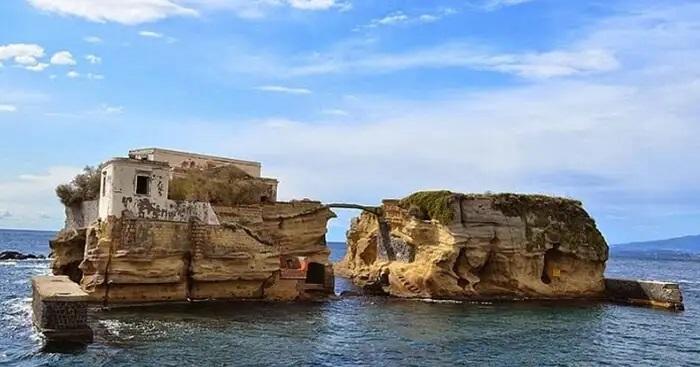 Islands, those adorable little havens, seem to embody perfection with their water-fringed charm, picturesque landscapes, and lush greenery. Often showcasing a kaleidoscope of fascinating fauna or captivating serenity, they lure us into thinking of them as idyllic, picture-perfect retreats. But, my dear friend, appearances can be deceiving.
Prepare to be surprised, for the world harbors islands that defy convention and challenge our notions of beauty. These peculiar isles evoke feelings of both isolation and an eerie sense of wonder. So, without further ado, let us embark on a journey to discover these enigmatic wonders. Shall we scroll together, my dear companion?
Top 20 Strange Islands Of The World
We are thrilled to present to you a carefully curated collection of the most extraordinary islands in the world that you simply must visit. Prepare to be enchanted as we unveil these unique destinations, each with its own peculiar charm. Take a leisurely stroll through our list and discover which of these captivating islands steals the spotlight for you.
Our compilation comprises a selection of truly curious islands, renowned for their peculiar names and fascinating stories. Delve into the mysteries that surround these peculiar appellations, and you'll soon understand why they hold such intrigue.
Embrace the extraordinary as we guide you through the wonders of these strange islands and their equally intriguing monikers. Come along on this enchanting journey of discovery and let yourself be captivated by the allure of these remarkable destinations. Happy exploring!
1. Rapa Nui or Easter Island, Chile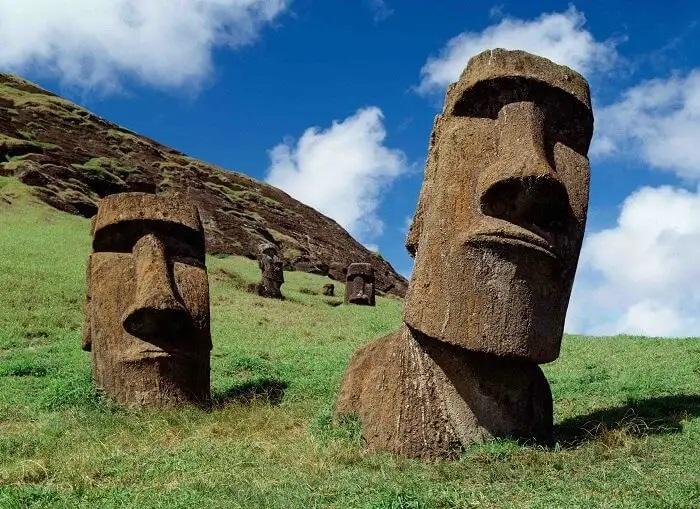 Scattered generously across the picturesque island, lie 887 enigmatic statues, standing tall at a remarkable height of over 3 stories. These statues, renowned as Moai, possess an astonishing weight of 14 tons, and their imposing forms stretch an impressive 13 feet!
What bewitches the mind is the perplexing question of how the early Polynesian inhabitants achieved such a monumental feat with their rather rudimentary tools. Devoid of carriages or cranes to facilitate the lifting and placing of these colossal stones from which the statues were meticulously carved, the mystery endures.
Alas, the answer remains elusive, shrouded in the mists of time. However, dear reader, you now understand why this island proudly claims the top spot among the most peculiar and extraordinary islands on the illustrious list.
Specialty: 887 strange statues
---
2. Ilha de Queimada Grande or Snake Island, Brazil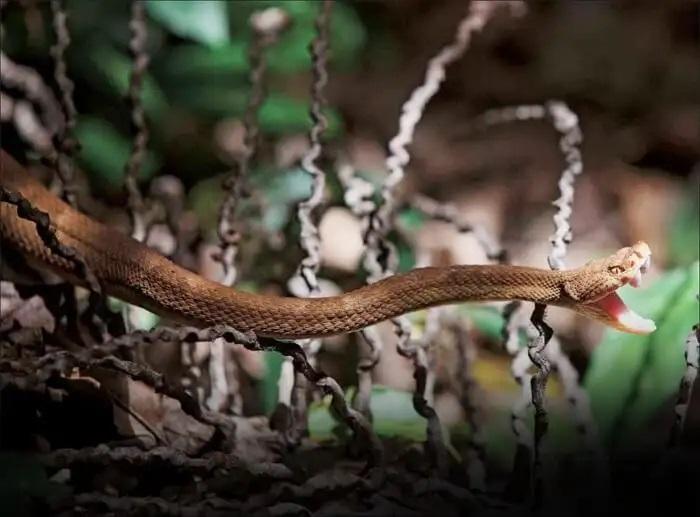 Imagine a place so daunting, it sends shivers down your spine. A place where venom, so potent that a mere droplet can dissolve human flesh, is wielded by a deadly serpent. Now, envision an entire island teeming with these ominous creatures.
Welcome to Snake Island – an eerie sanctuary housing 5000 Golden Lanceheads, renowned as one of the world's most perilous and venomous snakes. These serpents rule the island, gliding gracefully as if they were regal monarchs, with only occasional encounters with curious tourists.
It's undeniably spine-chilling, isn't it? This isolated haven, cloaked in both allure and dread, leaves an indelible mark on anyone who dares to imagine its foreboding presence.
Specialty: full of snakes
---
3. Socotra Island, Yemen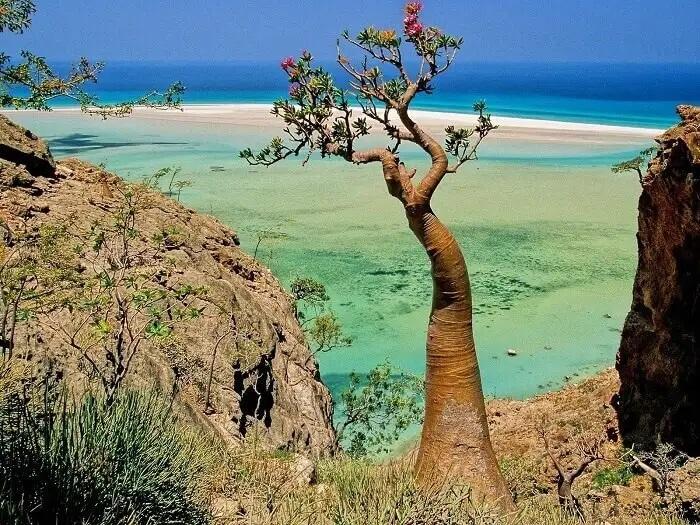 A mere glimpse at the captivating pictures of this island reveals a world of extraordinary and unparalleled biodiversity. The stunning imagery showcases a remarkable array of flora and fauna, unlike anything else found on Earth. To put it into perspective, this island boasts an astounding count of over 300 distinct plant species, 27 remarkable reptile varieties, and six enchanting bird species, each of which is exclusive to this particular location.
The authenticity of these images cannot be questioned; they depict the unaltered reality of the island's exquisite natural wonders. Consequently, this extraordinary place has earned its rightful place among the ranks of those with the most intriguing and peculiar names.
In conclusion, the island's unique and untouched charm, as captured in its pictures, leaves a lasting impression on anyone fortunate enough to catch a glimpse of its splendor.
Specialty: multiple plant species and several reptiles
---
4. Isola La Gaiola, Italy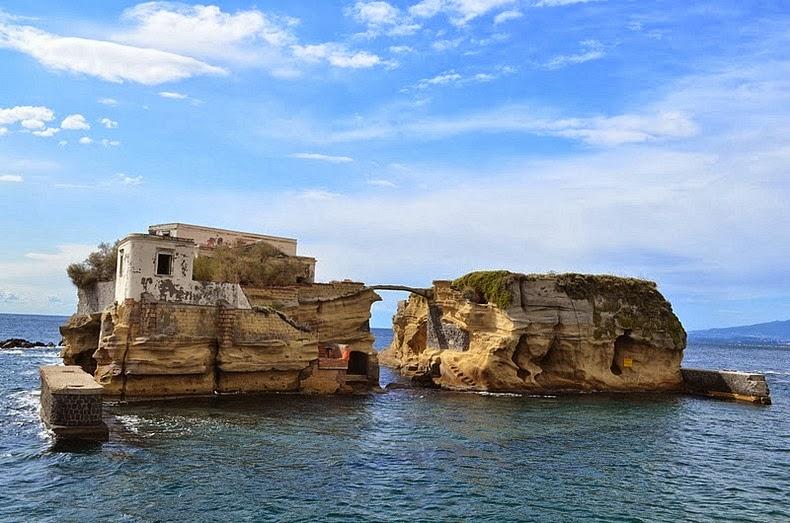 Nestled in the embrace of nature's allure, lies a captivating island, adorned with charming cobblestone streets that paint a mesmerizing picture. Yet, amid its scenic beauty, whispers of an ancient curse persist. This unique destination is, in fact, composed of two interconnected islands, joined by a time-worn bridge, and it is said to be burdened with an uncanny streak of ill fortune.
Legend has it that ownership of this peculiar haven is accompanied by a series of unfortunate events, often leading to unforeseen tragedies. From inexplicable suicides to sudden heartaches, and even gruesome murders, the island's history is steeped in tales of inexplicable misfortune. Even those who once basked in riches and success are said to have met a harrowing downfall, languishing in mental institutions or finding themselves imprisoned behind cold, unforgiving bars.
As a result of its enigmatic reputation, this extraordinary location has earned itself a place in the annals of curious and eerie island names. While its scenic charm is undeniable, one cannot help but approach this destination with a mix of curiosity and trepidation, for its stories are as captivating as they are unsettling.
Specialty: A cursed land
---
5. Ōkunoshima Island or Rabbit Island, Japan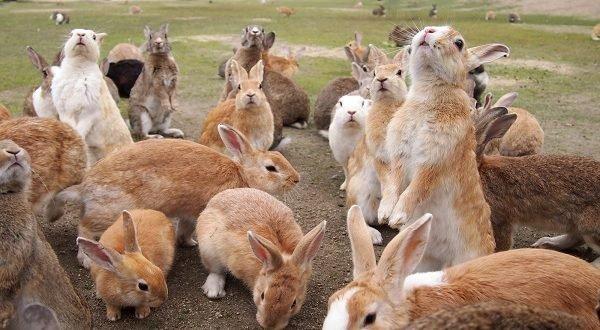 In the enigmatic corners of our world lies an island with a peculiar past—a place that was once host to several factories producing deadly poisonous gases. However, destiny had other plans for this enigmatic land, and now it stands transformed into an enchanting rabbit hub, where thousands upon thousands of fluffy creatures hop and play.
Legend has it that these charming rabbits are the descendants of a group brought to the island for hazardous gas testing, their resilience and survival evolving over time. Others, though, hold a more mystical belief, claiming that these gentle beings have graced the island from the heavens above, paying homage to its original inhabitants.
As we ponder this captivating tale, it leaves us marveling at the inexplicable mysteries that life often presents. The juxtaposition of a once perilous place turned into a haven for these adorable creatures is nothing short of extraordinary—quite strange, don't you think?
In the embrace of this island's breathtaking beauty and the whimsical charm of its hopping inhabitants, one can't help but wonder about the intricate tapestry of existence that weaves such compelling stories into the fabric of our world. A testament to nature's ability to reclaim and redefine, this strange island continues to amaze, leaving us with a sense of wonder and a newfound appreciation for the remarkable transformations that life can orchestrate.
Specialty: A hub of rabbits
---
6. Sable Island, Nova Scotia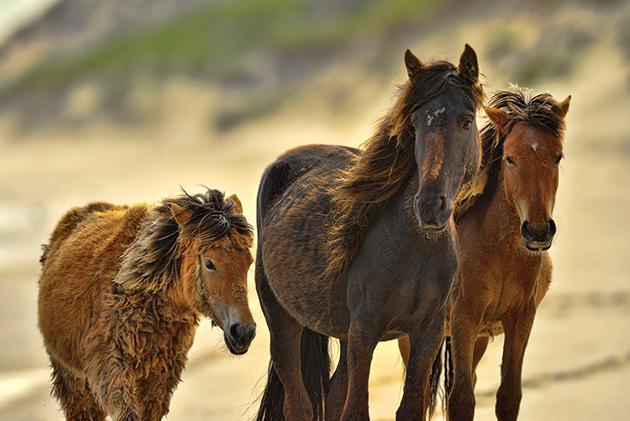 Welcome to Sable Island, a place also fondly called "The Graveyard of the Atlantic." Here, an intriguing tapestry unfolds, woven with the remnants of over 490 weathered shipwrecks that have found their eternal resting place on this enigmatic island. A scene that beckons curiosity and ignites the imagination.
But amidst the haunting beauty of these dilapidated vessels, there roams another captivating sight - a herd of more than 450 wild horses, freely galloping across the windswept terrain. They add an element of untamed elegance to this maritime haven, accentuating its allure and mystery.
Indeed, the island's atmosphere bears an unmistakable air of peculiarity, where history, nature, and the unknown converge in harmony. The juxtaposition of sunken relics and spirited equines creates a fascinating dichotomy that never fails to captivate the hearts of those who set foot upon its shores.
Sable Island, a realm of wonder, where time seems to stand still, inviting all who venture here to delve into its secrets and embrace the eerie charm that surrounds it.
Specialty: Meet the shipwrecks and wild horses
---
7. Palmyra Island, North Pacific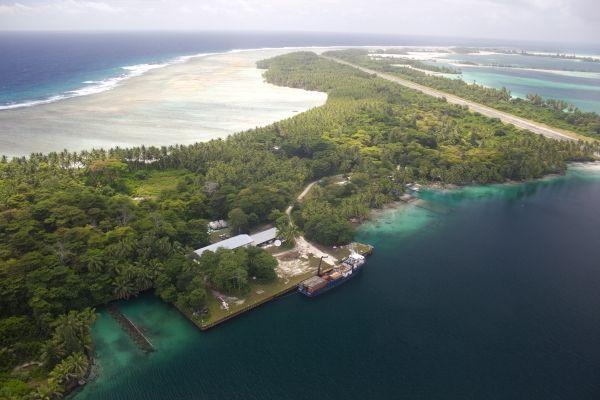 Enchanting shores, swaying palm trees, and glistening waters that seem to sparkle under the sun's embrace – it's a scene that captivates the heart and lures you into a world of tranquility and relaxation. The evenings gift us with breathtaking sunsets, painting the sky with hues of gold and crimson, while the mornings greet us with the mesmerizing spectacle of dawn breaking over the horizon.
A place seemingly untouched by the chaos of the world, offering a peaceful escape for those seeking solace amidst the beauty of nature. It's undeniably charming, drawing in wanderers and dreamers alike, yearning for a blissful vacation to remember.
Yet, beyond the facade of this serene paradise lies a darker side that many whisper about in hushed tones. Stories of mysterious deaths, bizarre occurrences that defy explanation, and daring pirate attacks that once plagued these shores. Legends speak of buried treasures that tempt adventurers, secrets of military use that haunt the history of the land, and whispers of a cursed aura that hangs heavy in the air.
The once idyllic scene becomes tinged with an air of unease, prompting even the staunchest skeptics to question the truth behind these eerie tales. It's a juxtaposition of beauty and mystery, inviting us to ponder the enigmatic history that weaves its way through this coastal haven.
So, is this destination truly a charming escape, or does it bear the mark of a hidden darkness? The answer remains uncertain, leaving each visitor to decide for themselves as they embark on a journey that blends the allure of a tropical paradise with the intrigue of a haunting mystery.
Specialty: Tainted with tragedies and is cursed
---
8. La Isla de las Muñecas or The Island of the Dolls, Mexico City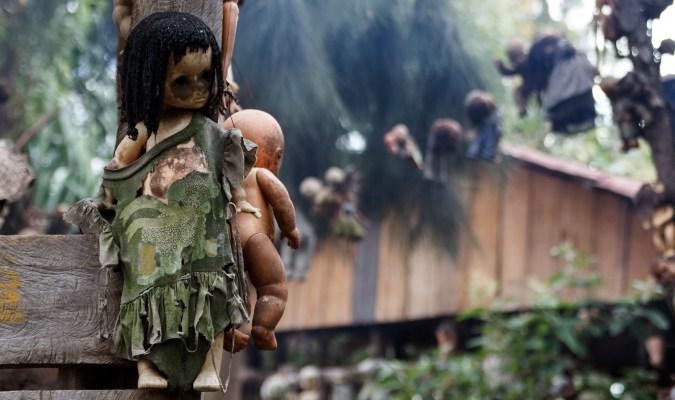 Once upon a time, on a remote island, resided a man named Don Julian. He often shared a sorrowful tale from the past, recounting how a young girl had tragically lost her life in the distant canals behind the island, despite his desperate attempts to rescue her. Following that fateful day, an eerie occurrence took place – dolls of all kinds and their disassembled parts began mysteriously appearing along the island's shores.
Today, the island is adorned with an astonishing sight, where thousands of dolls dangle gracefully from trees and various objects. Some of these dolls bear signs of wear, their bodies entangled in cobwebs, while others show signs of missing limbs or even beheaded. The haunting charm of this peculiar collection creates an ambiance that piques the curiosity of visitors.
This enigmatic island continues to be a testament to Don Julian's belief, as if the dolls serve as guardians, keeping the spirit of the little girl alive. Amidst the tranquility of the surroundings, the dolls silently bear witness to the intriguing tale that has become an integral part of the island's legacy. Their presence, though haunting, lends an aura of mystique, enticing those who wander to contemplate the secrets they may hold.
Specialty: The mystery of thousands of dolls
---
9. Vulcan Point, Philippines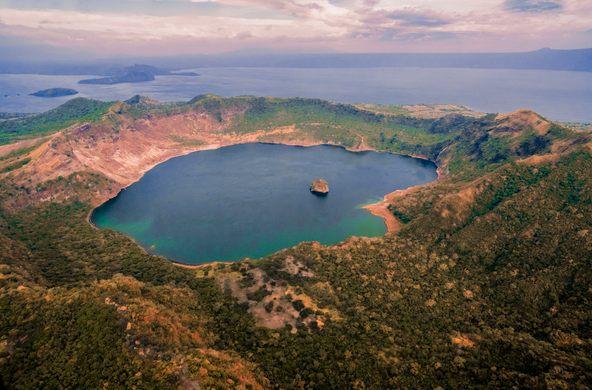 Vulcan Point, a remarkable geographical wonder, can be aptly likened to the mind-bending realm portrayed in the 2012 film "Inception." Here's why: Imagine a captivating puzzle of islands nested within each other, akin to a dream within a dream.
At its core lies Vulcan Point, an island embraced by the tranquil waters of a serene lake. But the intrigue doesn't stop there. This lake, in turn, finds itself nestled on yet another island, as if nature's secrets were tucked away in an enigmatic treasure box. The fascination continues, for this outer island finds its place within the vast expanse of the Pacific Ocean, connecting this extraordinary phenomenon to the wider world beyond.
The complexity of this nested island scenario invites astonishment, evoking a sense of wonder much like the intricate layers of reality woven in the world of "Inception." In both cases, the deeper you delve, the more you uncover, leaving one in awe of the sheer marvels that our planet can conjure.
In summary, Vulcan Point stands as a testament to nature's creativity, an alluring amalgamation of islands within islands, akin to the thought-provoking allure of the film "Inception."
Specialty: an island in a lake that's on an island which is in a lake and on an outer island
---
10. Christmas Island, Australian territory in Indian Ocean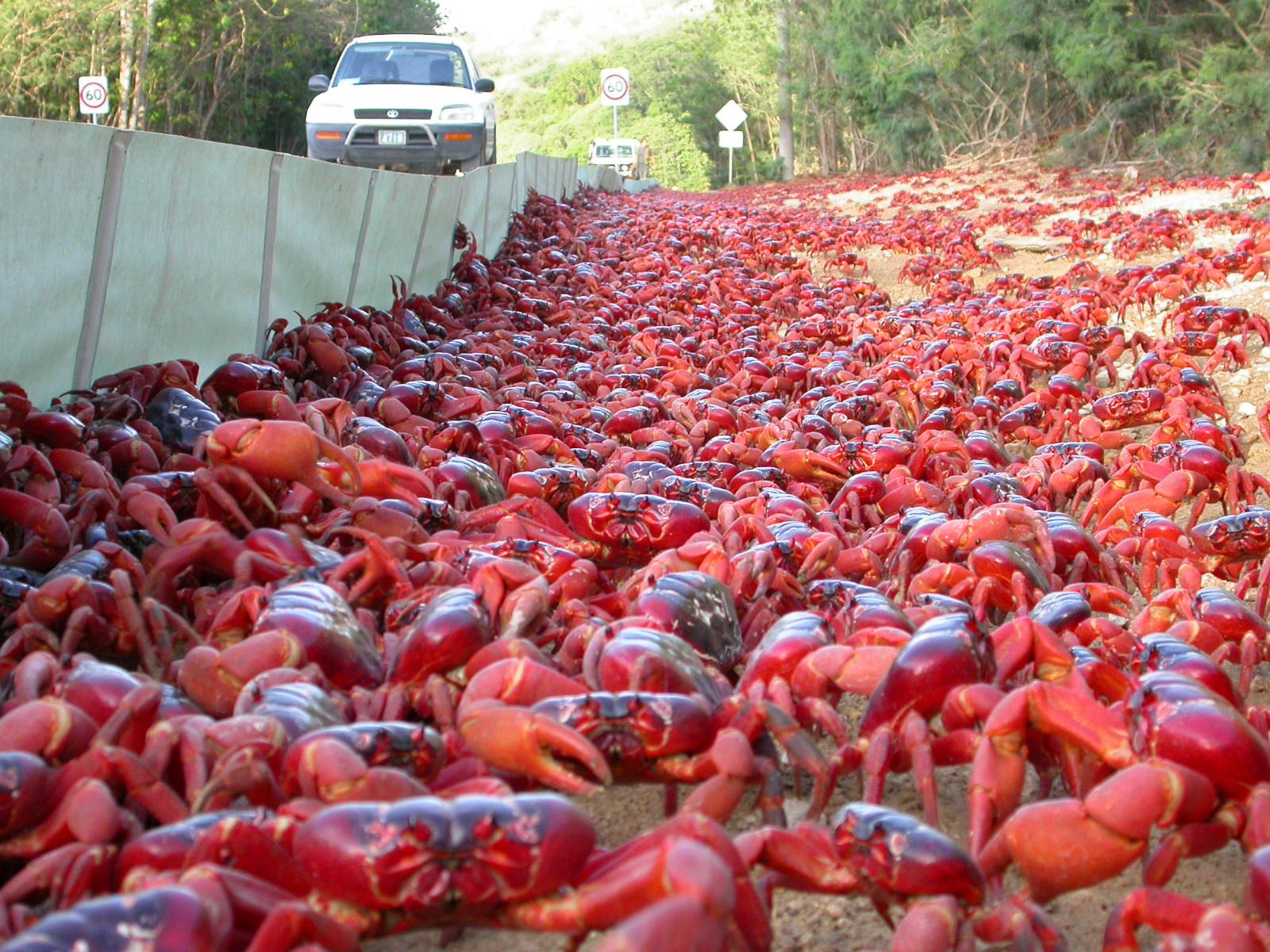 Welcome to an island with a captivating tale woven through time. This enchanting paradise earned its name, "Christmas Isle," after a remarkable discovery on a joyous Christmas day in the year 1643.
Nestled within this picturesque haven are fourteen distinct species of crabs, each adding their unique charm to the island's biodiversity. When the heavens open during the rainy season, a spectacular event unfolds. The crabs, eager to continue their life cycle, emerge from their cozy inland burrows. Their destination: the vast, glistening sea.
This pilgrimage is no simple feat, for it entails a month-long, daring expedition covering an arduous five-mile distance. A staggering 140 million crabs embark on this treacherous journey, navigating through a series of challenges that test their resilience.
Under the scorching sun, the crabs brave the hardships of dehydration, proving their unyielding spirit. And as if that weren't enough, they must traverse perilous plains and endure the ever-present risk of encountering vehicles that unknowingly cross their path.
Among the obstacles that line their route are the enigmatic and bustling herds of yellow ants, bustling with energy and fervor. Yet, with determination in their hearts, the crabs persist, surmounting these formidable adversaries on their path to the azure embrace of the ocean.
In this symphony of nature's wonders, Christmas Isle becomes a theater for this mesmerizing spectacle, where the bravery and indomitable will of the crabs stand as a testament to the resilience of life. A true marvel to witness, this annual migration paints a vivid tapestry on the canvas of time, forever etching the story of the island's charismatic inhabitants.
Specialty: Multiple species of crabs
---
11. The Floating Islands of Lake Titicaca, Peru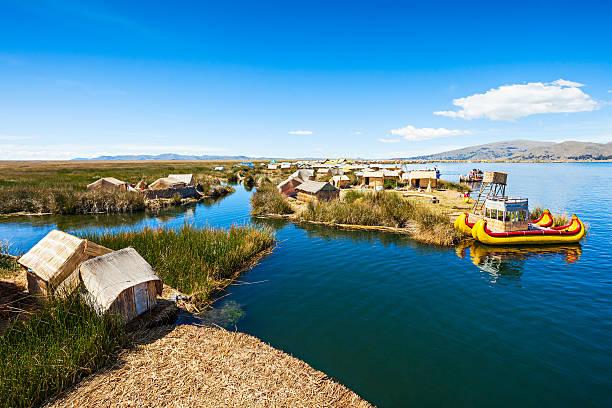 Behold the captivating marvel of these ethereal man-made islands, a peculiar and wondrous sight to behold. Crafted with utmost ingenuity, they are delicately woven mats fashioned from the buoyant totora reeds, artfully secured together with sturdy ropes. A true testament to the resourcefulness of the locals, these islands serve as serene settlements, cleverly chosen to maintain harmony and evade disputes with neighboring tribes over territorial claims. Such ingenious sanctuaries stand as a testament to the indomitable spirit of mankind, harmoniously blending with nature's embrace.
Specialty: Used to eschew conflicts between neighboring tribes
---
12. The Great Pacific Garbage Patch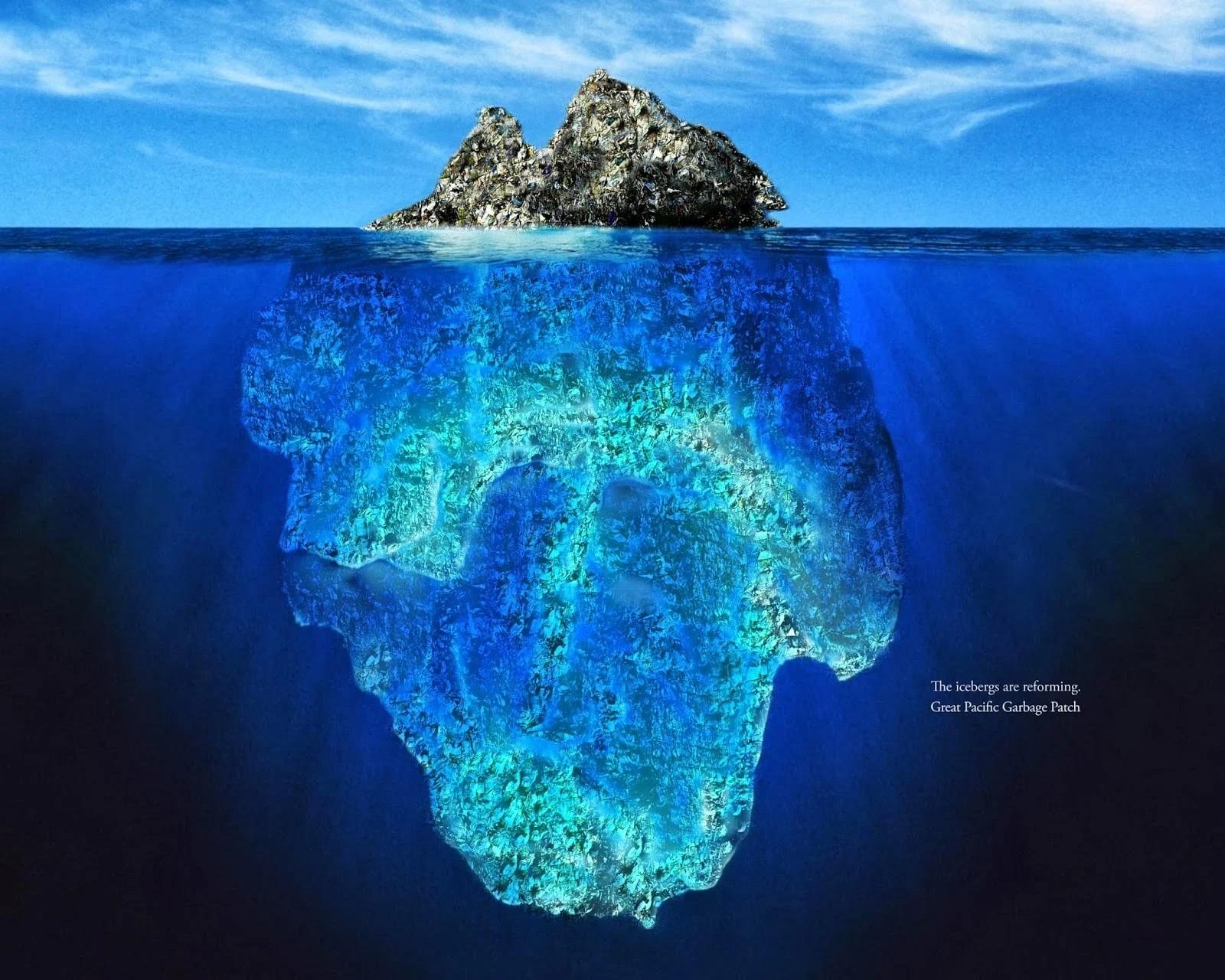 Now, this may not appear as your typical picturesque island at first glance, but the sheer enormity of this garbage patch demands attention. It stretches across an astonishing expanse, measuring twice the size of the entire continental US. What adds to the peculiarity and poignancy of this situation is the fact that it is comprised of debris and particles that have been carelessly discarded into the waters over the course of many years. Through the relentless power of ocean currents and mighty waves, these fragments have converged, creating a surreal and disheartening spectacle. The magnitude of this phenomenon truly renders it an enigma of its own kind.
Specialty: It measures to be the double size of the whole US
---
13. Tashirojima Island, Japan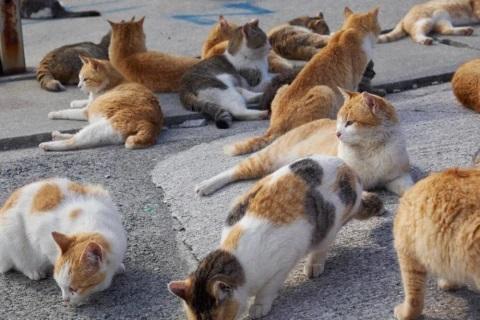 Welcome to the charming world of "Cat Island," a delightful small island nestled in Japan. Despite being home to just around 100 human residents, this enchanting place boasts a substantial cat population. The story behind this feline phenomenon is quite intriguing. Back in the 1850s, cats were introduced to the island to keep the mouse population in check.
If you ever consider paying a visit to this unique destination, prepare yourself for an extraordinary experience. While there, why not indulge in the ambiance completely? Embrace the essence of the island by opting to stay in one of their cat-like cabins. These whimsical accommodations will undoubtedly elevate your stay and leave you with cherished memories.
Cat Island's magic is not limited to just a season; it warmly welcomes visitors for overnight stays from April through November. So, whenever you plan your journey, be sure to seize this opportunity to bask in the company of these adorable feline friends while cherishing the tranquil beauty of the island's surroundings.
Prepare to be captivated by the allure of "Cat Island," where the harmonious coexistence of cats and humans creates a truly charming and unforgettable experience for all who visit.
Specialty: More cats less humans
---
14. Deer Island, New York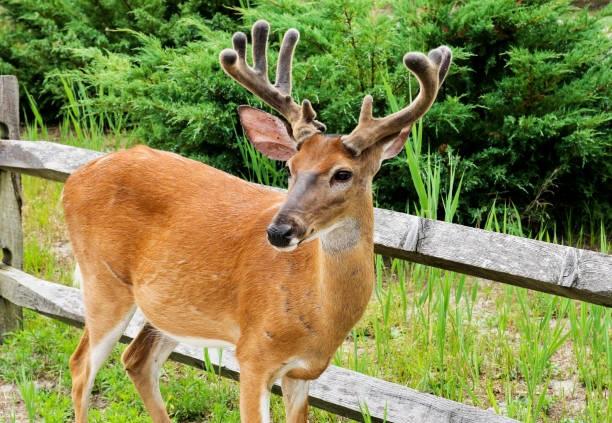 Nestled among the picturesque American Thousand Islands, Deer Island holds a captivating allure. Situated near Alexandria Bay in the heart of New York, this island may seem unassuming at first glance, resembling any other idyllic isle. However, beneath its tranquil exterior lies a fascinating secret.
Within the confines of Deer Island, an intriguing chapter of history unfolds - the famed Skull and Bones undergraduate secret society of Yale University makes its home here. Delving into the mystique of this exclusive society reveals an unexpected revelation: numerous former politicians and even presidents have been associated with its ranks.
In the midst of serene landscapes and gentle waves, Deer Island harbors a legacy that extends far beyond its shores. This enchanting oasis offers a glimpse into a world of hidden connections and illustrious associations, leaving visitors with a sense of wonder and curiosity about the mysteries it guards.
Specialty: Bones and skulls
---
15. Howland Island, Pacific Ocean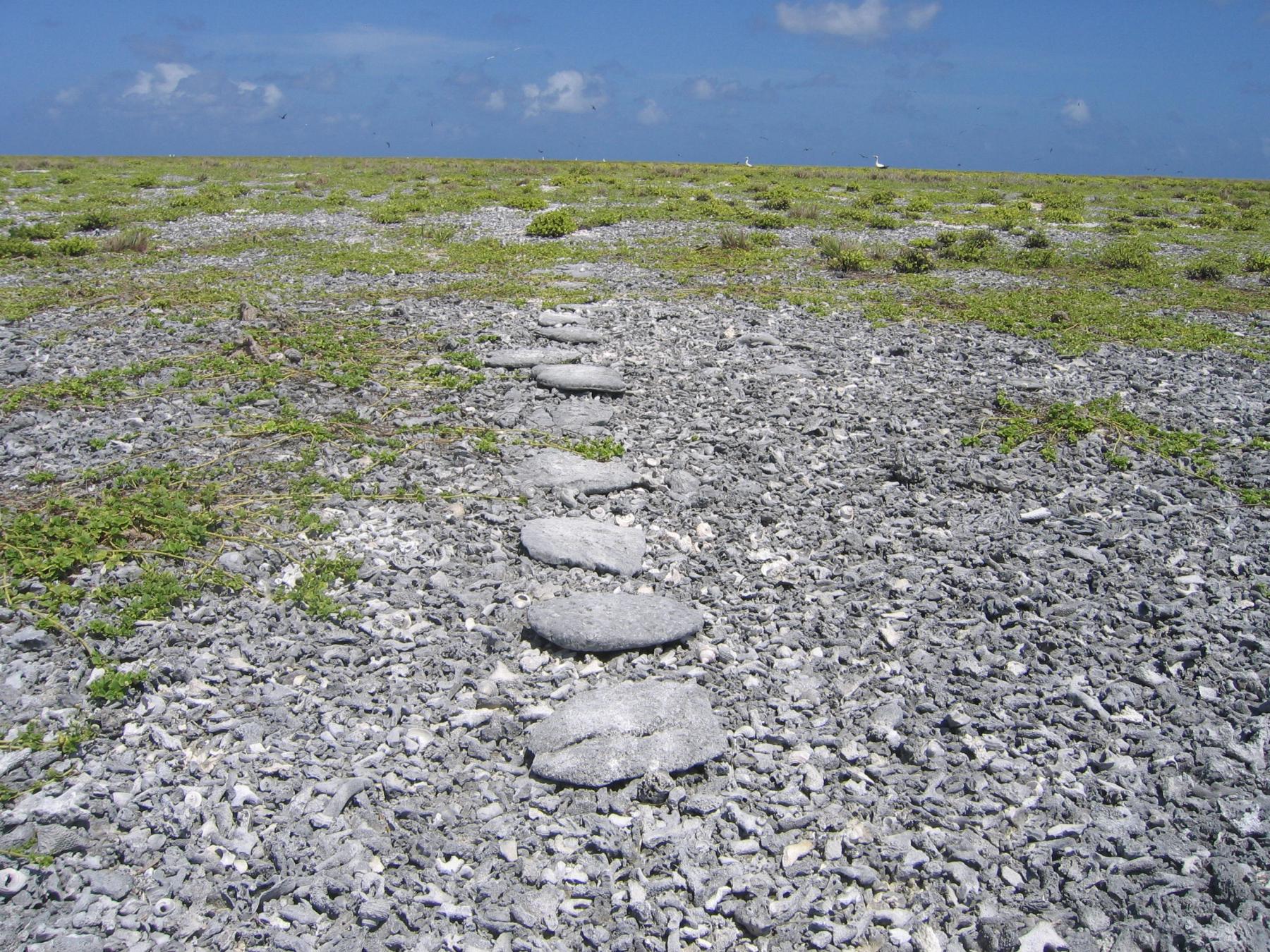 Nestled gracefully within the tranquil embrace of the Central Pacific Ocean, lies Howland Island—an enchanting coral gem, untouched by human habitation. A marvel of nature, this peculiar isle has etched its name in the annals of history, primarily renowned for its fateful association with Amelia Earhart's daring around-the-world expedition, destined to land upon its shores. Alas, destiny had other plans, as the intrepid aviator never graced its sands.
Ever since that momentous event, Howland Island has captured the world's imagination, becoming a subject of critical scrutiny. An enigmatic canvas where nature paints its wonders, the island remains untamed, untouched by human settlement. As a testament to its solitude, no specific time zone governs the island, for there are no clocks to mark the passage of hours.
With whispers of mystery echoing through its palm-fringed shores, Howland Island stands as a silent witness to history's twists and turns. Its allure lies in the untamed beauty that captivates explorers' hearts and beckons dreamers to its distant horizon. A living testament to human ambition and the relentless spirit of adventure, this remote outpost continues to inspire tales of exploration and discovery, leaving us to wonder what other secrets it holds, tucked away amidst the vastness of the Central Pacific.
Specialty: Amelia Earhart was supposed to land here but never reached.
---
16. Hashima Island, Japan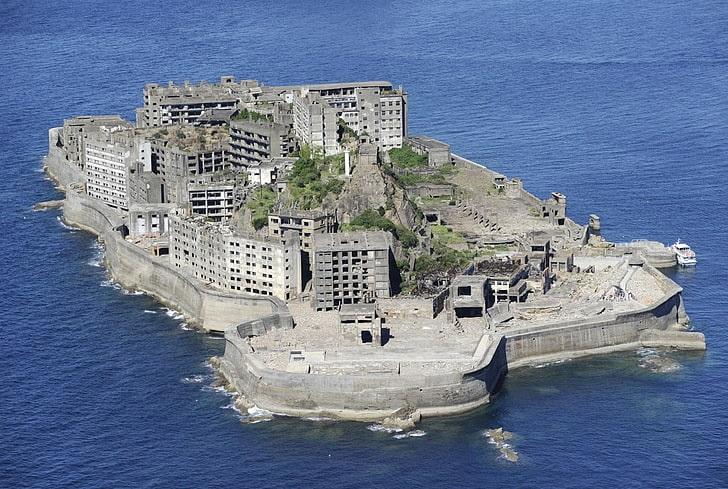 Often referred to as Gunkanjima, this desolate island was once one of the most densely inhabited places on Earth. The island's abandoned concrete structures stand out as captivating remnants of its past. Notably, it has garnered widespread global interest, and conversations surrounding its ruins have become increasingly frequent. By now, you may have surmised that a visit to this island can be quite an eerie and haunting experience.
Specialty: Abandoned concrete buildings
---
17. North Sentinel Island, Andaman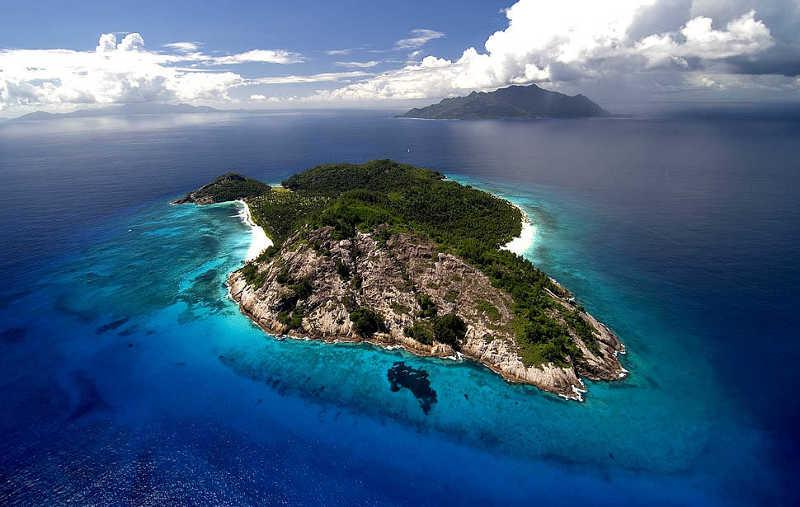 Welcome to North Sentinel Island, an enchanting gem nestled among the Andaman Islands. This remote paradise is unlike any other, as it is home to the native Sentinelese, making it one of the most intriguing places on Earth.
Located within the South Andaman administrative district, North Sentinel Island holds an air of mystery and allure. However, it is important to note that venturing onto the island is strictly forbidden. This is not out of an intent to discourage exploration, but rather to protect both visitors and the Sentinelese people.
The Sentinelese community, living in harmony with nature for generations, is known for their unique way of life and their preference for isolation from the outside world. Though their culture remains largely untouched by modern influences, they are fiercely protective of their homeland and their way of life.
As tempting as it may be to experience the island's beauty up close, it is essential to respect the wishes of the Sentinelese and the regulations put in place to safeguard everyone's well-being. History has shown that any attempts at approaching the island have resulted in challenges, as the Sentinelese have been known to display their desire for solitude through defensive actions.
North Sentinel Island stands as a reminder of the rich diversity and uniqueness of the world we live in. By cherishing and preserving this cultural and ecological wonder from a respectful distance, we can ensure that it remains a captivating marvel for generations to come. Let us appreciate its allure from afar and celebrate the wondrous mysteries it holds within its shores.
Specialty: Entry is strictly prohibited because there are high chances of Sentinelese people attacking the visitors
---
18. Poveglia Island, Italy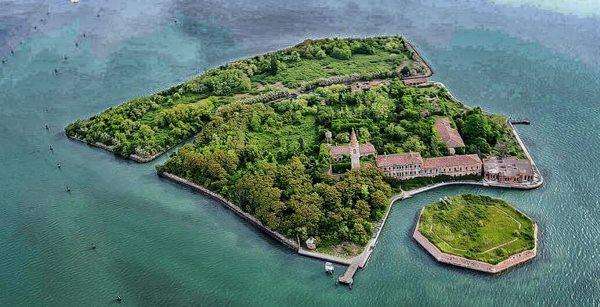 Poveglia Island, a serene and petite isle, bears a haunting history as a receptacle for the diseased and afflicted. This ancient practice, initiated by the Romans, transformed the island into a somber dumping ground for the unwell. As time unfurled, the year 1922 saw the construction of a mental hospital on these very grounds, where unsettling and peculiar experiments once unfolded.
Presently, the island remains uninhabited, an eerie echo of its tumultuous past. The locals, though living in its proximity, shy away from venturing onto its shores, as if the passage of time has woven an unspoken tale of caution and apprehension.
Through the ages, Poveglia Island has stood as a testament to the enigmatic and enshrouded corners of history, where the whispers of the past continue to intrigue and fascinate, leaving us with an air of mystery and trepidation.
Specialty: A dumping ground for diseased
---
19. Ramree Island, Burma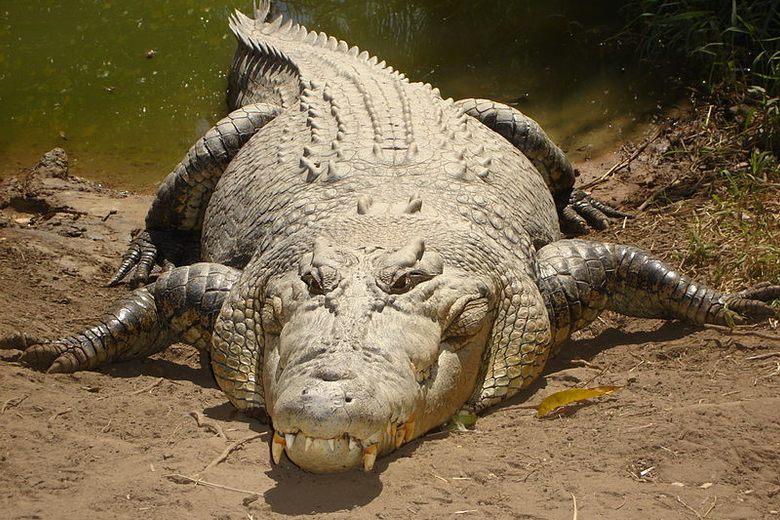 Discovering the world's most extraordinary islands is an enchanting journey, and among them stands the captivating Ramree Island. This remarkable island, once a battleground during World War II, is steeped in both history and a unique natural phenomenon.
Ramree Island's claim to fame lies in its unusual cohabitation with saltwater crocodiles, adding an element of mystique to its already intriguing tale. In those tumultuous wartime days, nearly 500 Japanese troops found themselves facing an unimaginable challenge as they encountered these fearsome reptiles. The outcome was both astonishing and tragic, as the relentless crocodiles became the dominant force, making Ramree Island the setting for a truly remarkable event.
Such was the magnitude of this extraordinary incident that it secured its rightful place in the revered pages of the Guinness Book of World Records. The story of this unprecedented encounter between man and nature has since captured the curiosity of adventurers and history enthusiasts alike.
Today, the tides have turned, and Ramree Island has undergone a transformation. Nature, in its infinite wisdom, has restored balance to this picturesque paradise. The region no longer sustains a viable population of crocodiles, allowing visitors to explore the island's breathtaking beauty without the shadow of its haunting past.
As you set foot on the shores of Ramree Island, you'll find yourself immersed in a world of captivating landscapes, awe-inspiring flora, and a sense of wonder that only a place of such historical significance can evoke. Here, time seems to slow down, allowing you to reflect on the tales of the past while appreciating the tranquil beauty of the present.
Ramree Island remains a testament to the harmonious dance between nature and human history. As you wander through its serene ambiance, you'll be reminded of the remarkable resilience of both the island's wildlife and the human spirit.
So, if you yearn to tread upon the footsteps of history while embracing the tranquility of an island paradise, Ramree Island beckons you with its allure, inviting you to be part of its enigmatic legacy.
Specialty: Listen in the Guinness Book of World Records for its exceptional historic incident
---
20. Izu Island, Japan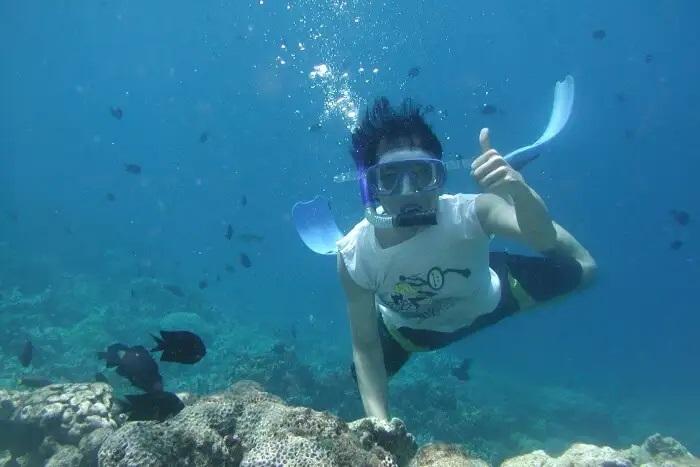 Discover the enchanting Izu Island, where nature's fiery dance gives rise to a truly unique atmosphere. Nestled amidst the vast ocean, this picturesque haven boasts an extraordinary secret: the highest concentration of sulfur on our planet, courtesy of its volcanic activity.
As you set foot on this remarkable island, you'll be captivated by its mystical allure. However, a peculiar necessity sets this destination apart: the residents have learned to embrace the elemental forces by carrying gas masks at all times, ensuring their safety during their island sojourns.
For a curious traveler, the experience promises to be unlike any other. Prepare to be immersed in a world where ancient volcanic wonders meld with modern-day resilience. The symbiotic relationship between inhabitants and nature unveils a rare tapestry of life's unyielding spirit.
So, venture forth with an open heart and a spirit of wonder, as Izu Island beckons you to savor its extraordinary splendor. Let the air, tinged with the scent of sulfur, whisper tales of a land shaped by ancient forces and the indomitable human spirit. Embark on this journey of discovery, and you shall return with cherished memories that linger for a lifetime.
Specialty: Contains a high percentage of sulphur