If your love for food surpasses your love for people, you desire a dining experience that leaves a lasting impression. Fortunately, the world offers a plethora of peculiar restaurants that are worth exploring solely for the unique experience they provide. Here are a few of the most eccentric ones:
1. Witches in Britches, Melbourne, Australia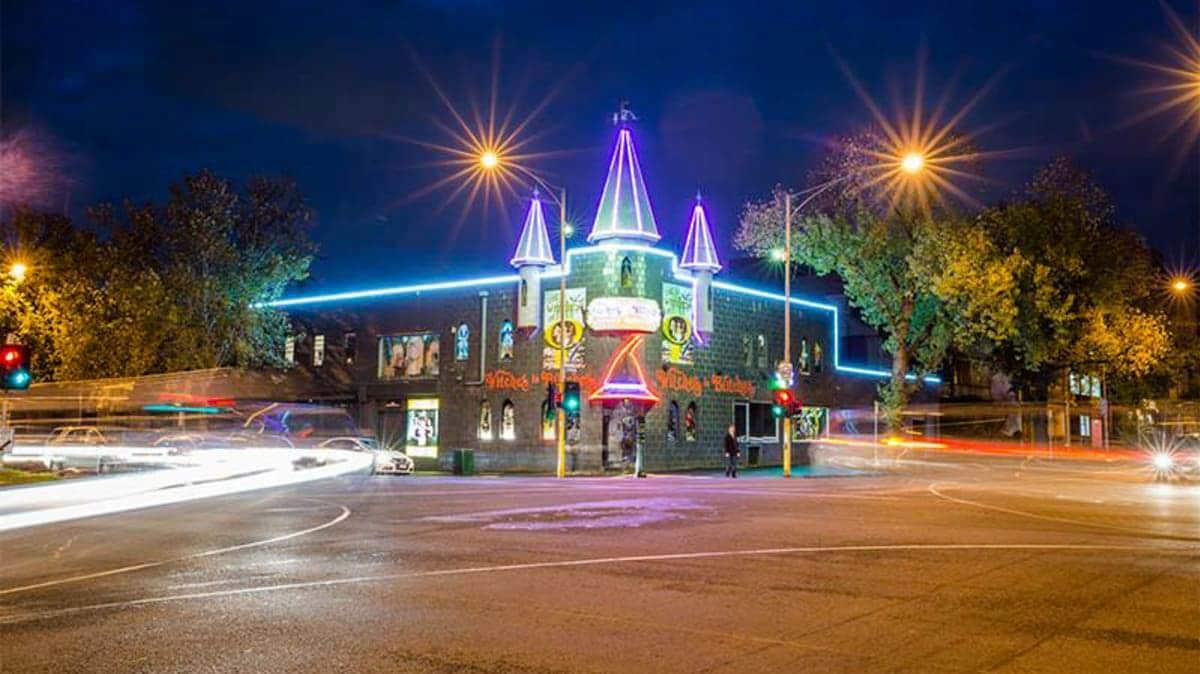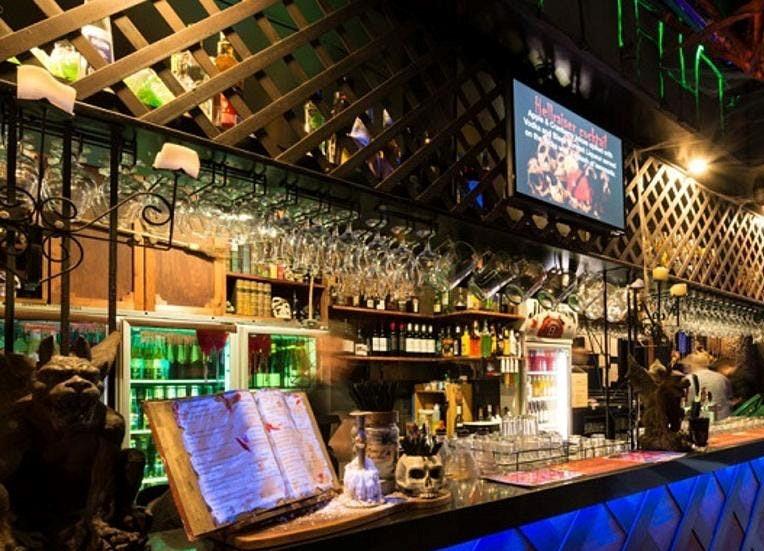 Experience a year-round Halloween-themed theater restaurant that has been serving the people of Melbourne for over 26 years. This unique dining establishment offers a delightfully eccentric atmosphere, perfect for those who enjoy their meals accompanied by exaggerated theatrics inspired by gothic style. Get ready for a deliciously dark and theatrical gastronomic event!

---
2. Modern Toilet Restaurant, Taipei, Taiwan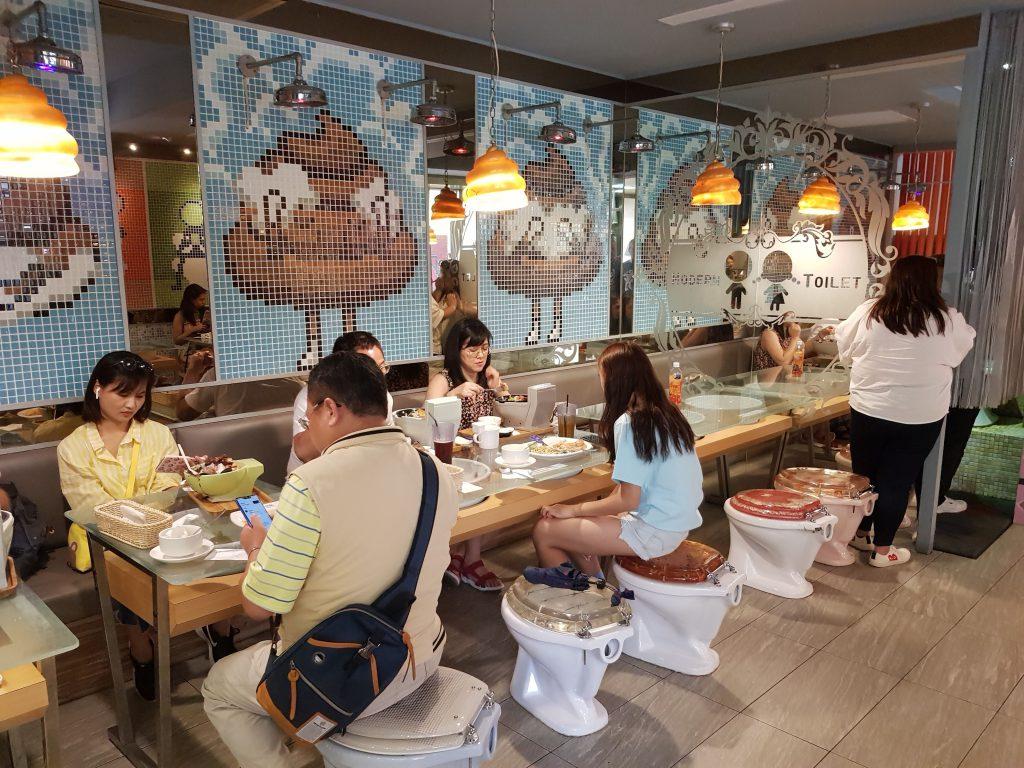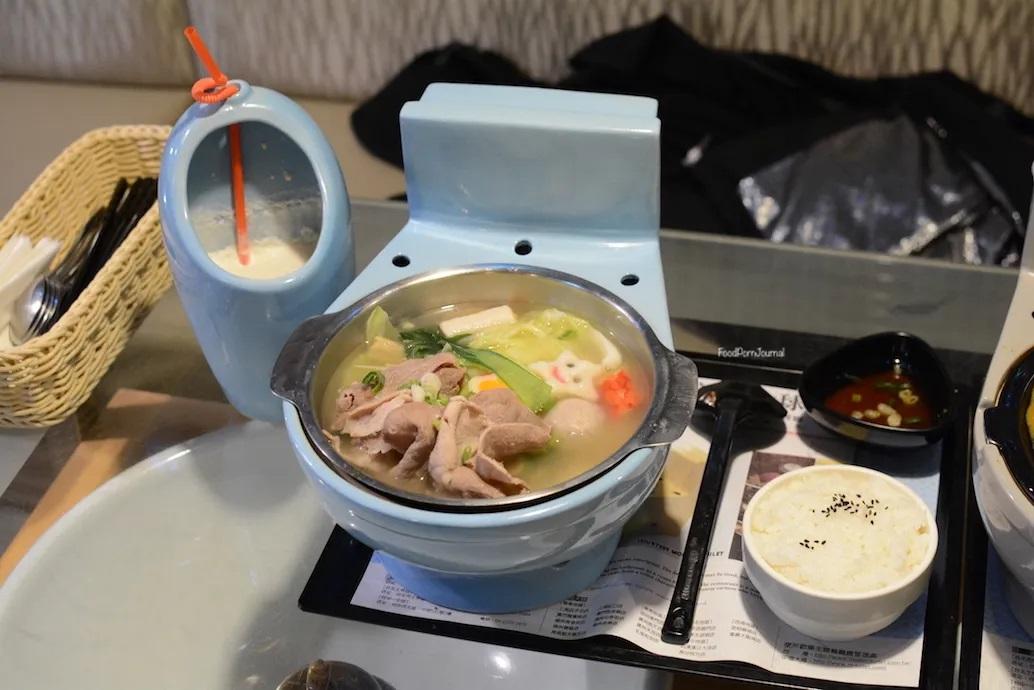 This restaurant has a unique theme centered around toilets. We assure you, we're not joking (did you catch the pun?). Instead of regular chairs, actual non-functional toilets are used. The walls are adorned with chequered tiles and shower heads. Miniature toilet bowls are used to serve dishes, while drinks are presented in miniature urinals. Plungers and lights shaped like feces hang from the ceiling. Is it repulsive or oddly creative? We'll leave that for you to decide!
---
3. New Lucky Restaurant, Ahmedabad, India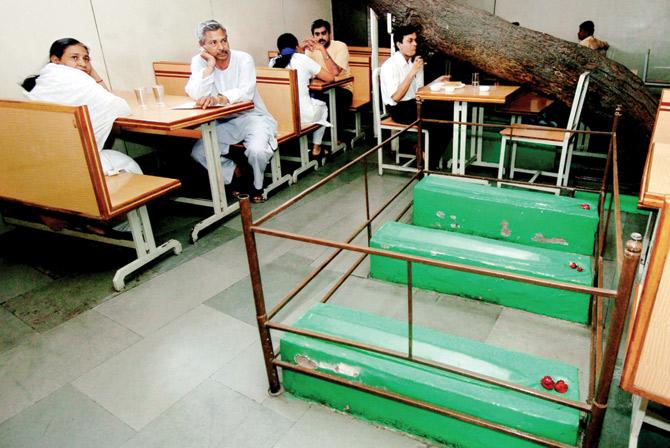 If your desire is to dine in the presence of the deceased, the New Lucky Restaurant in Ahmedabad can fulfill that wish. Believe it or not, customers actually eat alongside real graves. To ensure the undisturbed rest of the unnamed deceased, the owner Krishnan Kutti chose to establish the restaurant within an existing Muslim graveyard. Remarkably, there have been no documented accounts of encountering supernatural apparitions thus far, making it a potentially intriguing destination for a visit!

---
4. Twin Stars Diner, Moscow, Russia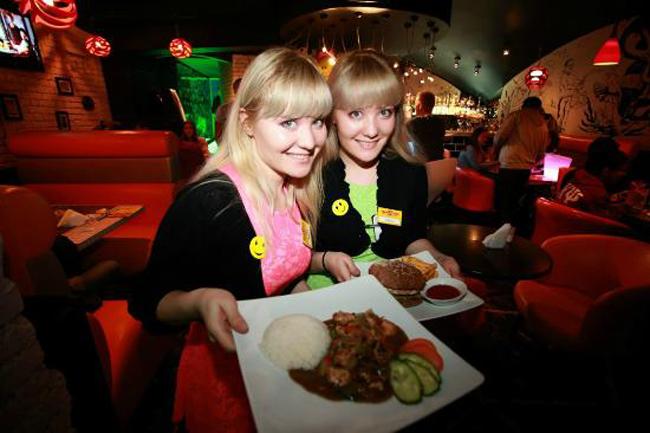 The owner of this peculiar restaurant in Moscow, Alexei Khodorkovsky, has taken inspiration from a 1964 Soviet film centered around twins. In this unique establishment, every individual working there, whether it's a waiter, bartender, or chef, is an identical twin, right down to their matching attire. It's certainly an innovative and intriguing concept to have such a gathering of doubles within a restaurant setting.
---
5. Heart Attack Grill, Las Vegas, USA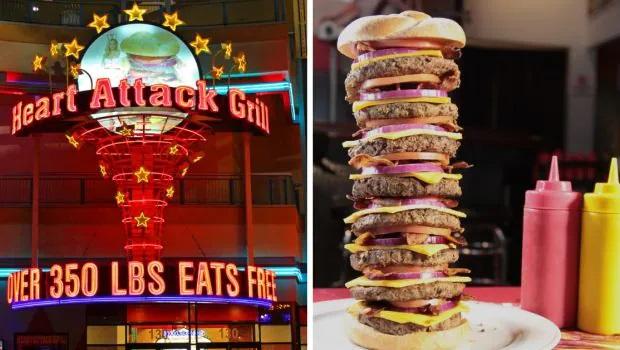 Discover a peculiar eatery that mimics a hospital environment, where consuming the food could potentially lead to health complications! The restaurant boasts the fitting slogan "flavors worth risking it all," which accurately captures its essence. Among their renowned offerings, the quadruple bypass burger takes center stage, featuring four succulent beef patties accompanied by a whopping 20 slices of crispy bacon. The waitstaff, dressed as nurses, create an ambiance that eases any guilt one might have about indulging in such a feast without reservation. After all, who needs to prioritize fitness when the culinary delights are irresistibly delectable? Embark on a three-day exploration of similar establishments during your visit to Las Vegas.
---
6. Dinner in the Sky, Various cities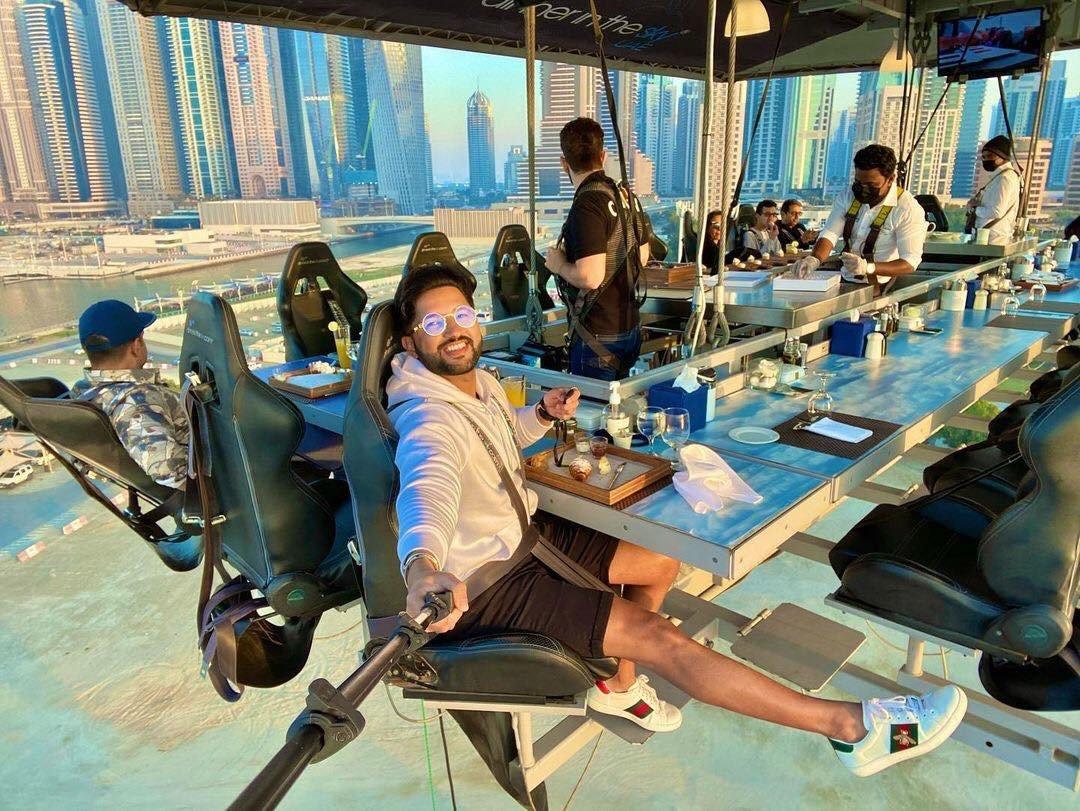 If you experience vertigo, it is advisable to avoid visiting this restaurant. Its name reflects its concept: a mobile table with connected chairs, suspended 100 feet above the ground. With a capacity to seat 22 individuals, diners observe the chef skillfully preparing their meals while floating mid-air. Originating in Belgium, this unique dining experience has expanded to various global cities, including Las Vegas, Paris, and Malaysia. Undoubtedly, this exhilarating gastronomic adventure promises an unforgettable tale to share.
---
7. Ice Restaurant, Dubai, United Arab Emirates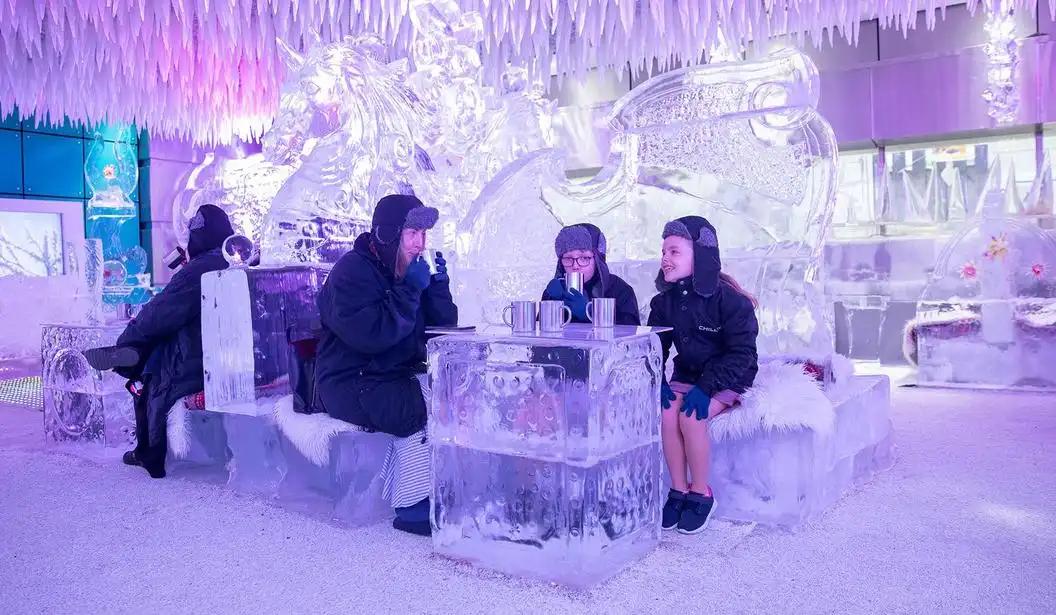 Experience the cold embrace of an Ice Restaurant, where you can enjoy a relaxed gathering in a frosty setting. This unique establishment grants you the opportunity to dine amidst glaciers, immersing you in a truly icy ambiance. Every element within the restaurant, including the seating, tables, and intricately designed interiors, is meticulously crafted from ice. The well-placed illumination adds a touch of luxury to the surroundings. To enhance the experience, even the beverages are served in ice glasses. This pioneering venture, spearheaded by the Sharaf Group, marks the first of its kind in the Middle East. With temperatures below six degrees, remember to bundle up in a warm coat before you arrive!
---
8. Underwater Restaurant, Maldives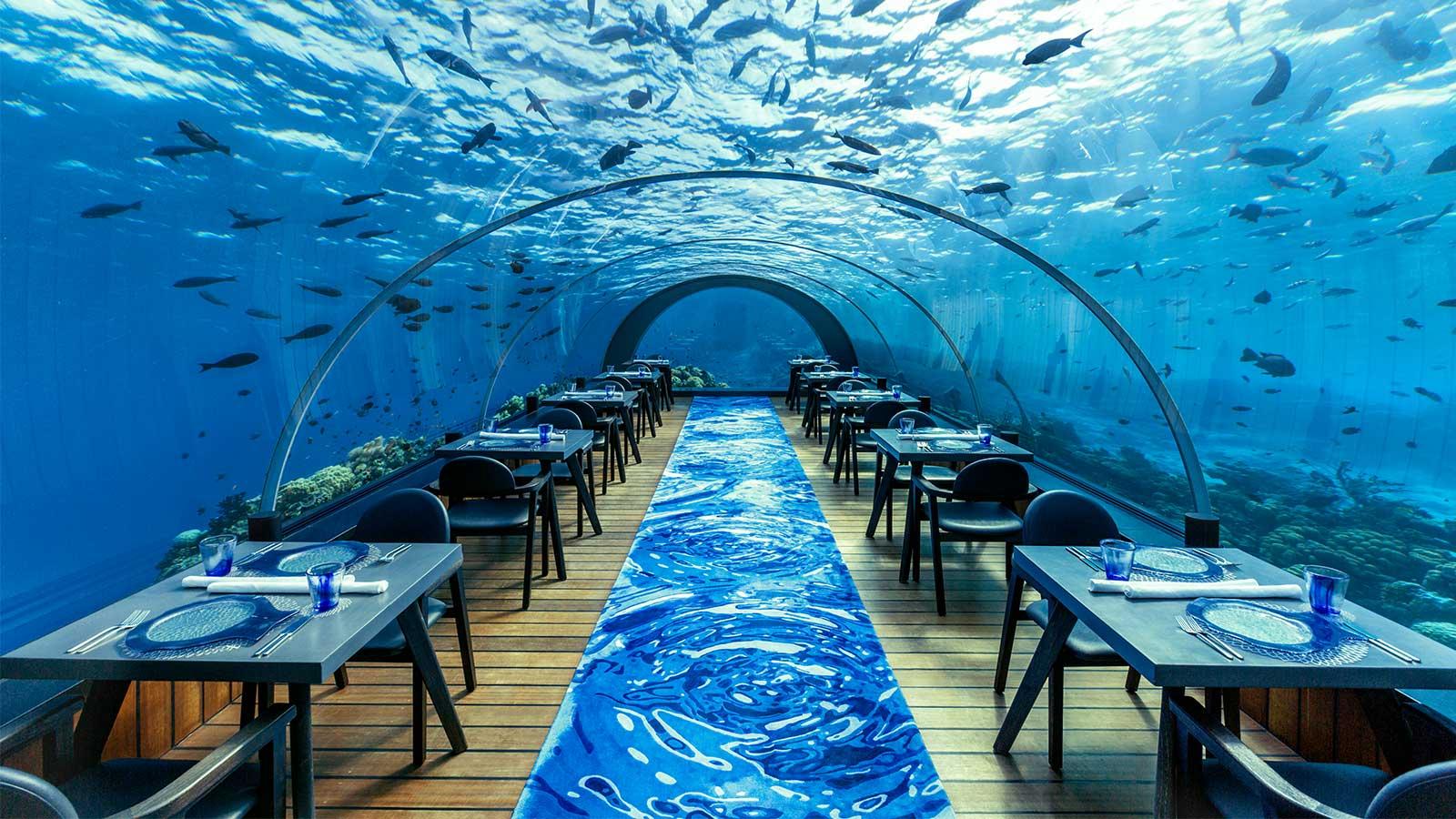 Located 16 feet beneath sea level, this unique and renowned restaurant can be found within Rangali Island Resort. It offers an extraordinary dining experience that is unparalleled. Guests have the opportunity to enjoy their meal in a cozy and intimate room, surrounded by an enchanting display of countless fish and marine creatures visible through transparent glass walls. For those seeking an even more immersive experience, the menu also features delectable seafood options. The culinary offerings at this establishment, infused with coastal flavors, are an absolute pleasure that should not be overlooked.
---
9. Grotta Palazzese, Polignano a Mare, Italy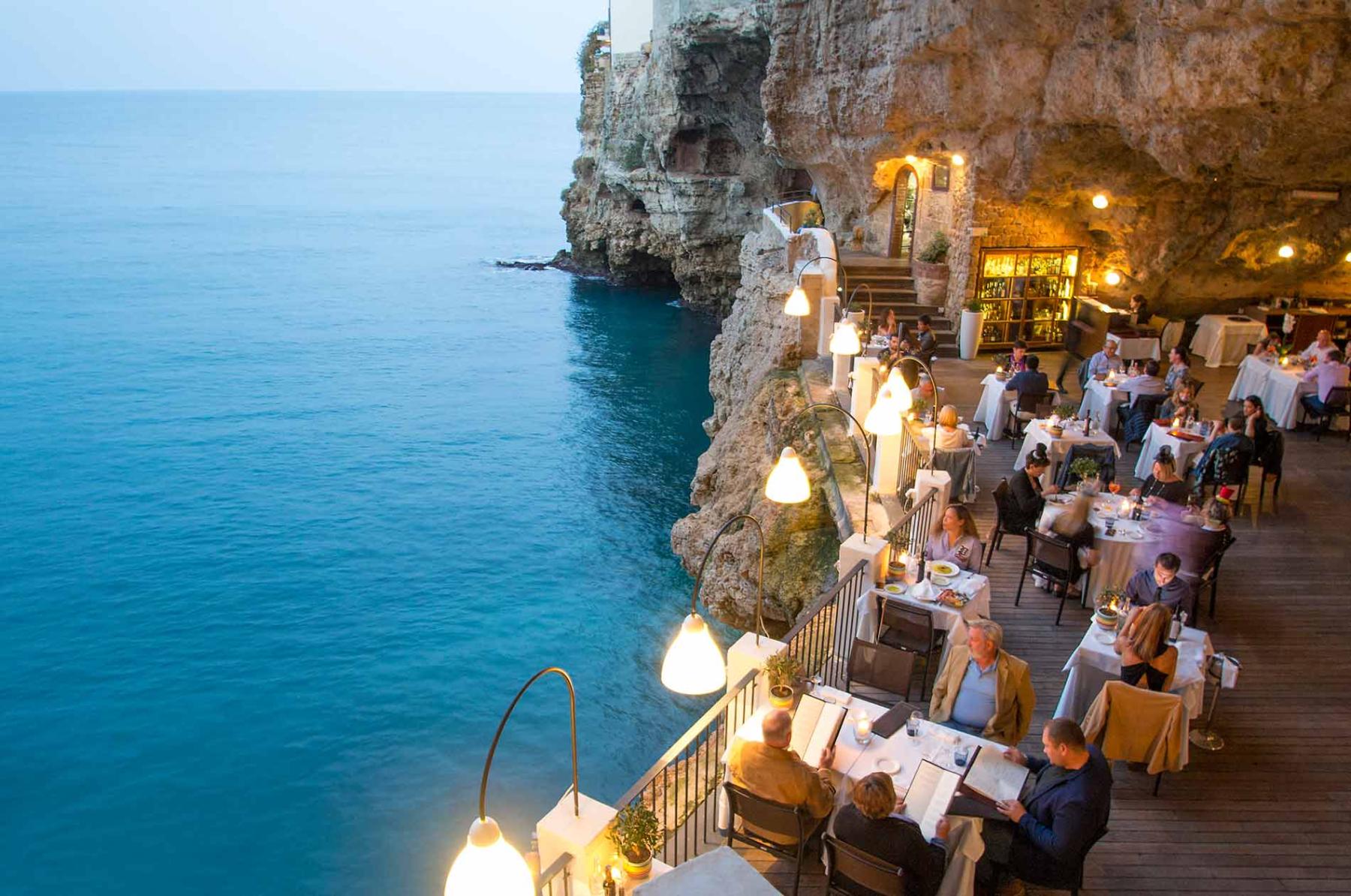 Grotta Palazzese restaurant captures the essence of Italy's elegance, beauty, and enjoyment flawlessly. Nestled within a limestone cave, this coastal establishment has earned a prestigious reputation as a serene and sought-after dining experience. Not only is it the oldest restaurant in the area, dating back to the 1700s, but it also radiates romance. The cuisine, infused with local flavors and a modern twist, further enhances the experience. From breathtaking views to its extraordinary setting and exceptional service, Grotta Palazzese guarantees a return visit, leaving you longing for more.
---
10. Bird's Nest Restaurant, Soneva Kiri Eco Resort, Thailand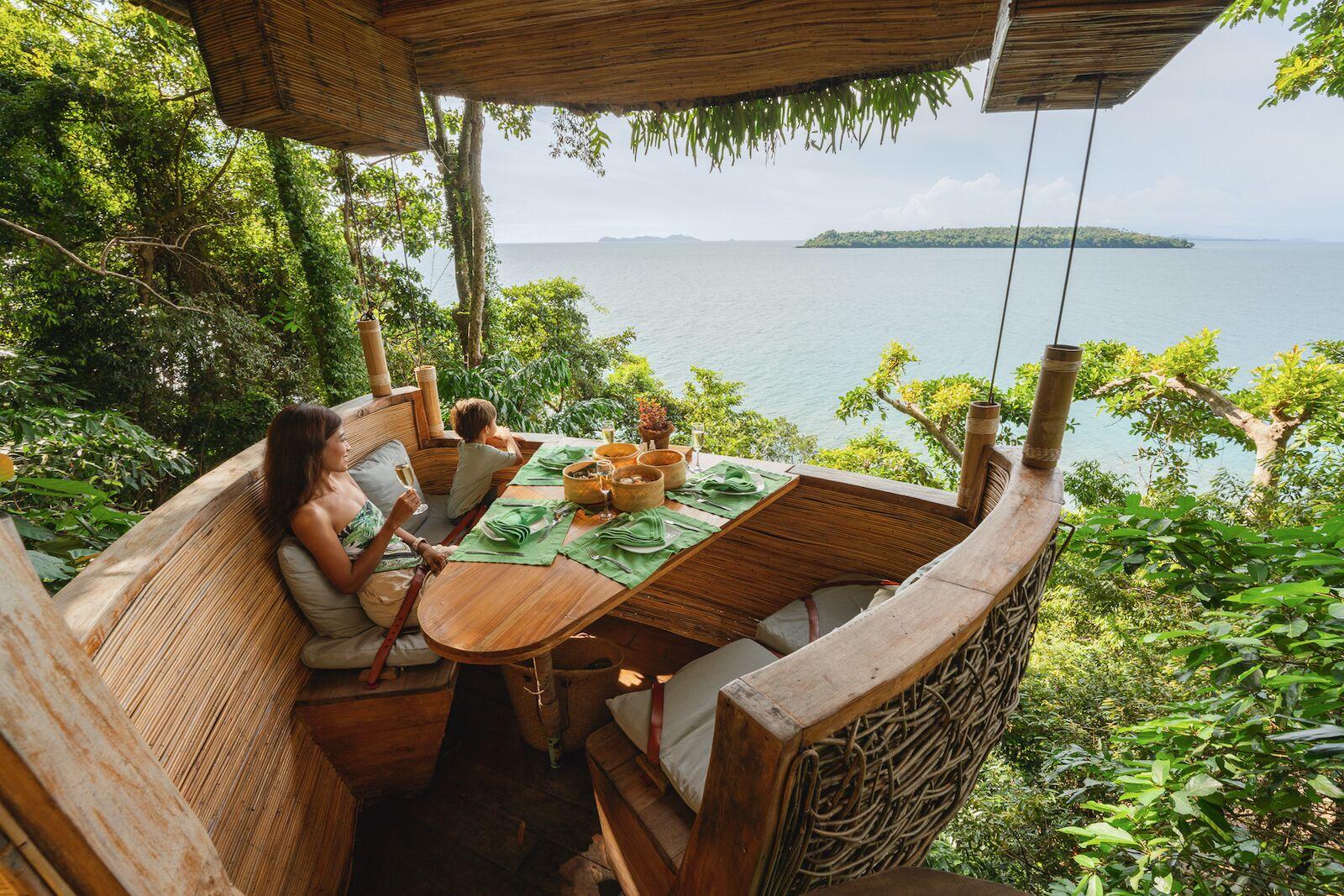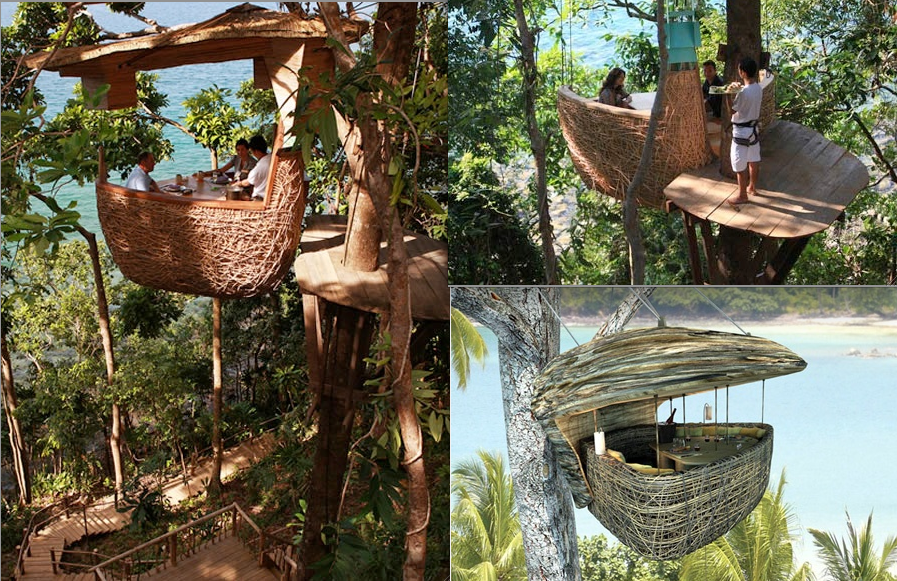 The name perfectly captures its essence! Resembling a bird's nest nestled high in a tree, this charming tree pod restaurant occupies a picturesque spot among the numerous trees within Thailand's Soneva Kiri Eco Resort. The concept behind it was to offer a truly distinctive dining experience, where patrons can savor their meals while being elevated at least 16 feet above the ground. And here's the best part (aside from the breathtaking view, naturally!)—the delectable dishes are delivered to you by waiters zooming along zip lines. It may sound wild, but it's an incredibly enjoyable adventure.