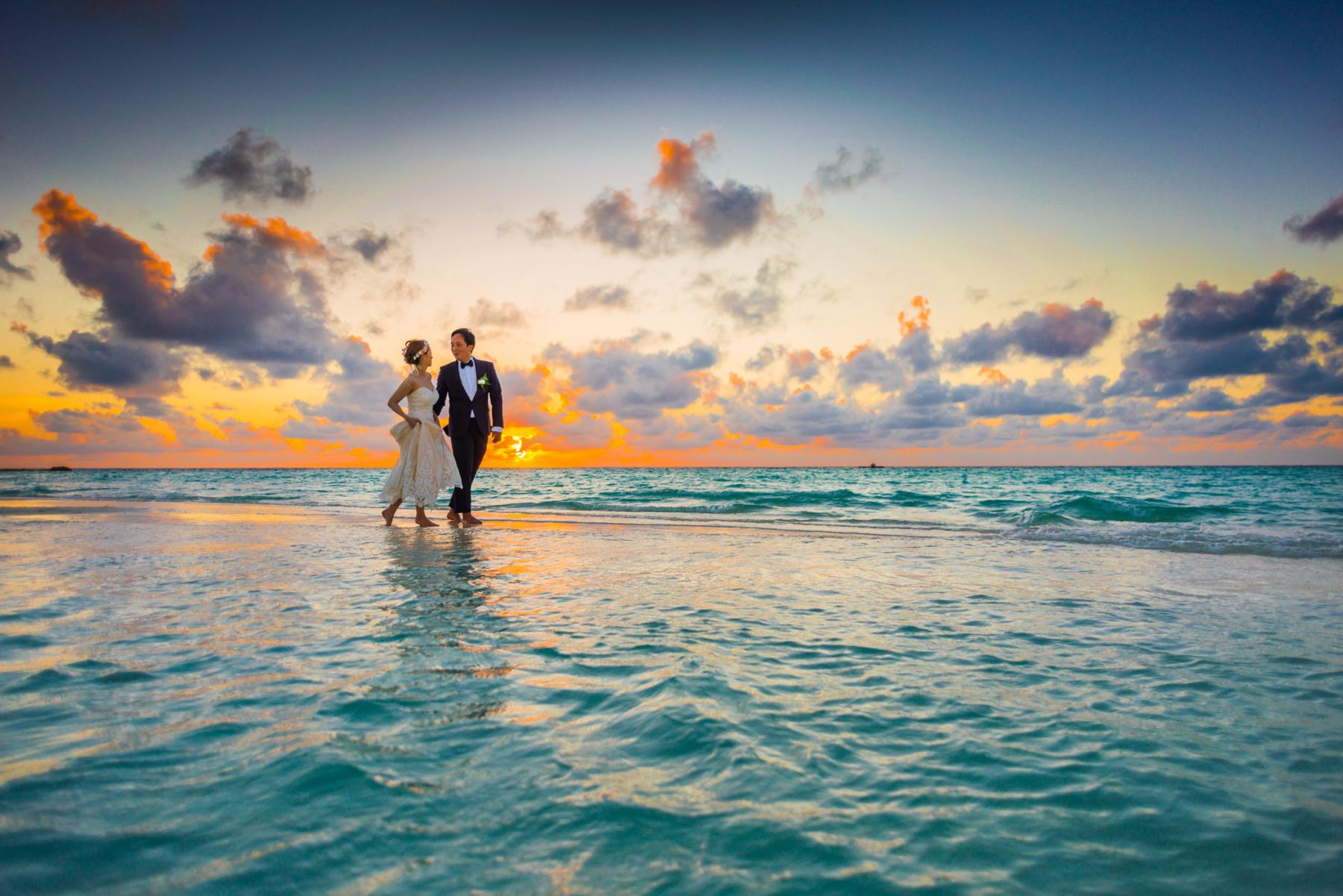 India is a captivating honeymoon getaway, boasting a plethora of enchanting hotels and romantic destinations that will ensure an unforgettable journey.
Immerse yourself in serene mountain retreats, indulge in the charm of fairytale-like desert landscapes, unwind on picturesque beaches, and embark on thrilling adventures through lush jungles. India presents a kaleidoscope of experiences that will undoubtedly leave an indelible mark on your heart. Moreover, the accommodations in these extraordinary locations are equally as mesmerizing, enhancing the overall enchantment of your stay.
Here are some best places and stay for honeymoon.
Kerala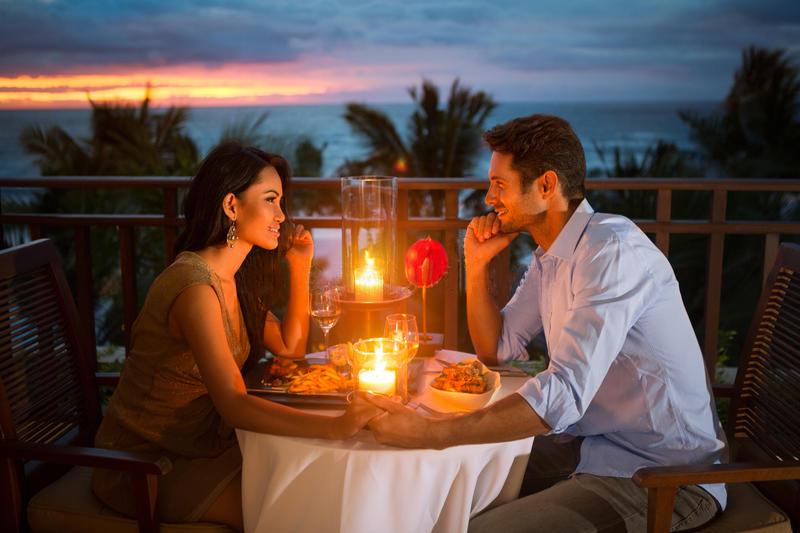 The Kerala backwaters, known as one of India's most exquisite areas, captivate with their scenic allure. This enchanting network of slender canals, expansive rivers, and boundless water bodies extends from the northern city of Kochi to the southern city of Trivandrum.
In this serene haven, it feels as if time has come to a halt. The calmness permeating the air blends harmoniously with the gentle rustling of palm trees along the water's edge. As you navigate through this intricate labyrinth, you'll catch glimpses of the rustic lifestyle embraced by the people of Kerala. The landscape surrounding you is a canvas of emerald green, adorned by lush paddy fields, thriving mangrove forests, and clusters of majestic coconut palms.
Where to Stay
Experience the enchanting allure of Kerala in one of the most romantic ways imaginable. Embark on a journey through the backwaters by renting a traditional houseboat, allowing you to leisurely navigate the serene waters and spend a night surrounded by nothing but tranquility. In this idyllic setting, you'll feel as if you and your partner are the sole inhabitants of a blissful world. These houseboats offer utmost comfort, featuring well-appointed bedrooms, bathrooms, spacious decks, skilled drivers, and even personal chefs to cater to your every culinary desire. For added luxury, some models even provide air conditioning for your utmost comfort. Imagine the romance as you dine under a canopy of stars, illuminated by the warm glow of lanterns, indulging in delectable, freshly prepared South Indian cuisine.
Should you prefer to stay on solid ground, Kerala's backwaters boast a selection of luxurious resorts nestled along the banks of Vembanad Lake in Kumarakom. These resorts offer a range of accommodations, including villas equipped with private plunge pools, ensuring an indulgent and intimate retreat. Explore the 10 Relaxing Kumarakom Hotels and Resorts to discover the opulent offerings. Many of these resorts also provide their own houseboats, some even featuring Jacuzzis onboard, allowing you to seamlessly combine your stay with a captivating cruise experience.
For a more intimate and personalized experience, consider a homestay amidst the backwaters near Alleppey. The charming and secluded Kurialacherry House is a perfect example, offering a cottage with a private garden overlooking a picturesque lotus pond. Delight in candlelight dinners accompanied by soothing melodies, creating an ambiance that truly embodies romance.
---
Udiapur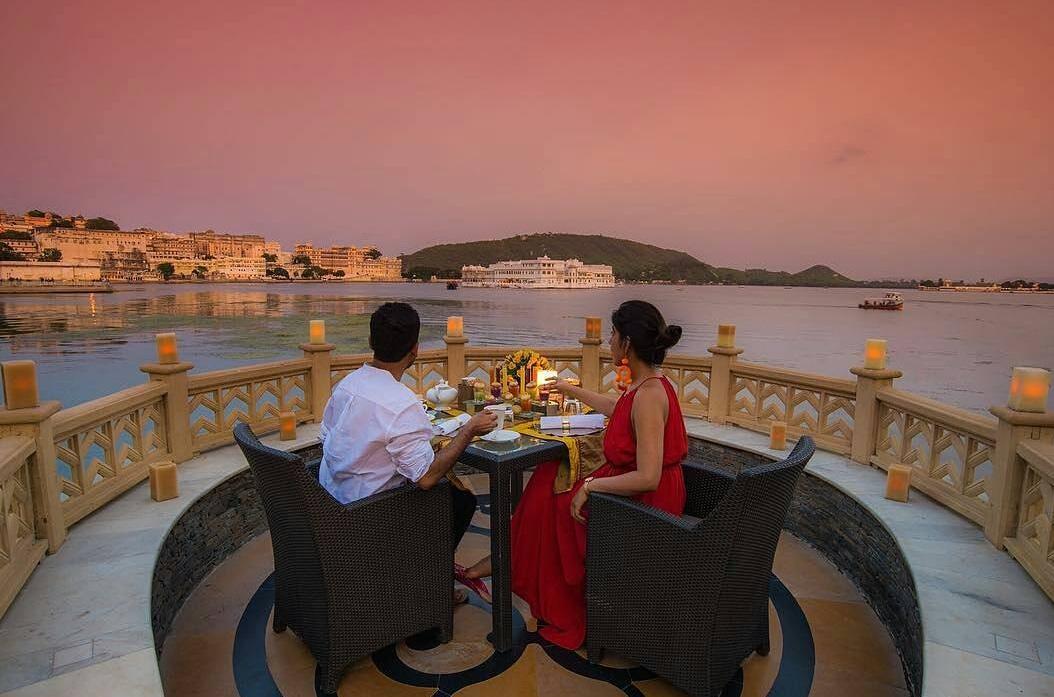 Udaipur, often regarded as India's most enchanting city, exudes an undeniable air of romance. This captivating destination is adorned with historic mansions, exquisite gardens, intricate temples, and majestic palaces that gracefully overlook expansive shimmering lakes.
One cannot help but be entranced by the spellbinding City Palace, stretching along the eastern shoreline of Lake Pichola. Its construction showcases a remarkable fusion of Rajput military architecture and Mughal-style decorative techniques. Remarkably, a portion of the palace still serves as the residence for the royal family. The City Palace's numerous balconies, courtyards, and towers offer breathtaking vistas of the lake and the city below, adding an extra touch of romance to its allure.
For an unforgettable romantic experience, make sure to indulge in a delightful dinner at the Sunset Terrace of the Fateh Prakash Palace hotel, nestled within the City Palace Complex. From this vantage point, you can marvel at the awe-inspiring view of the renowned Taj Lake Palace hotel, further enhancing the atmosphere of romance and grandeur.
Where to Stay
Due to Udaipur's abundance of palaces, it's only natural to desire a regal stay during your honeymoon in India! Thankfully, there is an array of options available to cater to your preferences. Udaipur boasts a splendid selection of authentic palace hotels that cater to various tastes and needs.
If budget is not a concern, the ultimate choice undoubtedly lies with the Taj Lake Palace. Often hailed as one of the most enchanting hotels worldwide, this magical summer palace, constructed 250 years ago using white marble and mosaic, rests gracefully amidst Lake Pichola. It appears to float miraculously on the water's surface but is ingeniously supported by a natural foundation spanning four acres of rock. As if the architecture alone isn't enough to make this hotel extraordinary, the level of service provided is unparalleled. With an exceptional staff-to-guest ratio of 350 employees serving 83 rooms, the attention to detail is extraordinary. To add to the indulgence, each room is assigned a personal butler! A truly exquisite experience awaits on the royal spa boat, where you can embark on a romantic escapade, luxuriating in a hot tub with a glass of fine wine or champagne.
For a more affordable yet equally regal option, consider staying at either the Shiv Niwas Palace hotel or the Fateh Prakash Palace hotel within the City Palace Complex. These accommodations exude an unmistakable charm while providing a memorable experience that resonates with the grandeur of Udaipur.
---
Shimla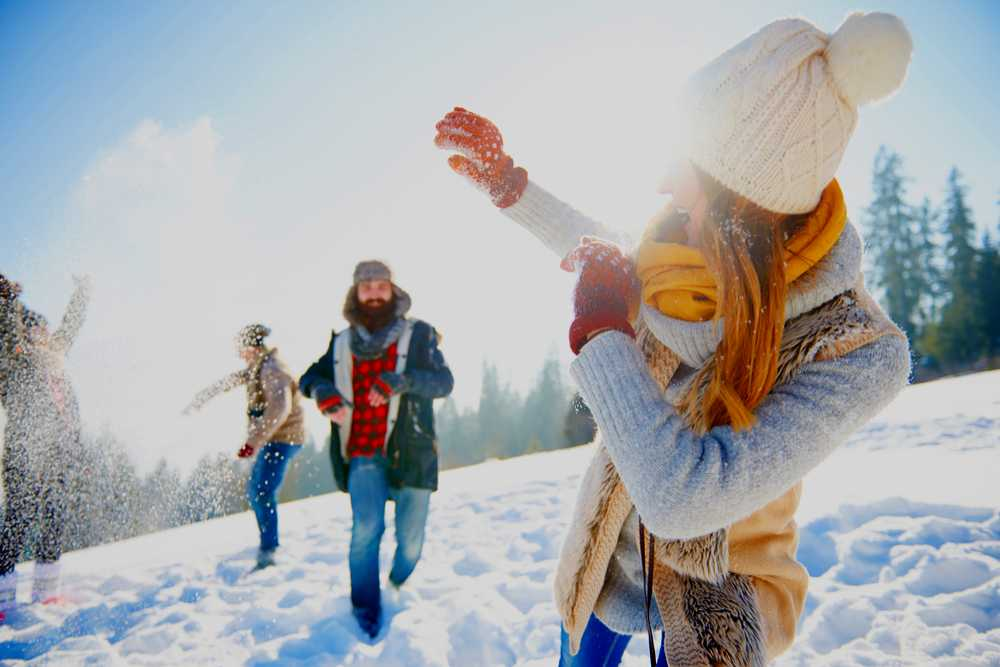 Nestled amidst the majestic Himalayan mountains, Shimla was once the favored summer retreat of the British Raj during their rule in India. Today, it stands as the capital of Himachal Pradesh, exuding an irresistible blend of coolness and charm.
This enchanting town gracefully sprawls along a mountain ridge, embraced by dense forests of oak, pine, and rhododendron. Its allure lies in the presence of colonial Tudor and Neo-Gothic style buildings that evoke a sense of nostalgia and historical grandeur.
One of the most captivating experiences in Shimla is embarking on the Kalka-Shimla toy train journey. This picturesque ride meanders leisurely through mist-laden mountains and lush pine forests. For an extra touch of romance, consider reserving a special compartment aboard the Shivalik Queen exclusively designed for honeymooners. The air, pure and invigorating, revitalizes your senses, while the captivating scenery transports you to a realm far removed from the pressures of urban life, where romance effortlessly blossoms.
Where to Stay
Experience the epitome of opulence and accolades at the exquisite Wildflower Hall, a luxurious property by The Oberoi. Nestled amidst the enchanting beauty of Shimla, this idyllic destination is a haven for honeymooners seeking an unforgettable India honeymoon. Just a scenic 45-minute drive away from Shimla, Wildflower Hall offers an idyllic and secluded retreat with breathtaking vistas of cedar forests and majestic snow-capped peaks.
Once the esteemed residence of Lord Kitchener during the illustrious Raj era, the hotel has been meticulously restored to its former glory. Every detail has been carefully crafted to provide a truly regal experience. The pièce de résistance for honeymoon couples is the luxurious spa, an oasis of tranquility and indulgence. Immerse yourselves in pure bliss within the privacy of the spa's exclusive suite, all while marveling at the panoramic views that surround you.
Unwind together in the outdoor Jacuzzi, basking in the romantic ambiance. Embark on enchanting walks through the fragrant forest, accompanied by a delightful gourmet picnic hamper, creating cherished memories to last a lifetime. For the adventurous souls, an array of exhilarating activities awaits, from thrilling white water rafting to horse riding and even ice skating.
Rooms at Wildflower Hall start from $450 for a double occupancy, and it is truly worth considering the Premier Mountain View rooms, which offer an elevated experience that transcends ordinary luxury.
Alternatively, if you prefer to be closer to the heart of Shimla town, The Oberoi Cecil is an atmospheric luxury hotel with a captivating history. Situated in a central location, it provides a charming backdrop for your honeymoon. Additional options to consider include the intimate and enchanting Chapslee and the inviting Honeymoon Inn, where booking the honeymoon suite is highly recommended.
Indulge in romance, luxury, and historical charm as you embark on a journey of a lifetime in Shimla.
---
Coorg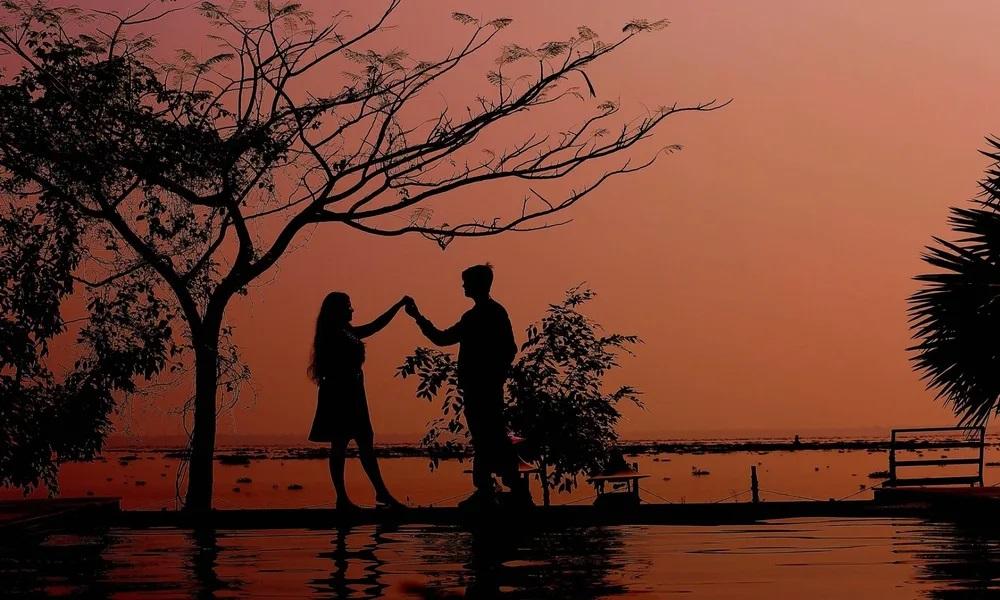 The mesmerizing region of Kodagu in Karnataka, commonly known as Coorg, is a captivating and scenic mountainous destination in southern India. Its breathtaking beauty and charm make it a perfect haven for nature enthusiasts.
Coorg, renowned for its vast expanse of coffee plantations, offers a delightful experience for food connoisseurs and coffee lovers alike. Picture starting each day with the enchanting aroma of freshly brewed coffee from the nearby estates, and later indulging in the region's distinctively spicy cuisine. It truly is a culinary treat!
One of the major highlights of visiting Coorg is Abbey Falls, located near the bustling town of Madikeri. The falls are beautifully surrounded by cardamom and coffee plantations, enhancing their allure. Apart from exploring the falls, visitors can also embark on exhilarating treks in the surrounding areas. For awe-inspiring sunsets and panoramic views of the valley, make sure to visit Raja's Seat. Although the spot is quieter in the morning, it remains a favorite among the erstwhile Kings of Kodagu.
Coorg in India offers an idyllic setting for a memorable honeymoon, where nature's splendor, aromatic coffee, and delectable cuisine blend harmoniously to create an unforgettable experience.
Where to Stay
What's really romantic about Coorg is that it's possible to stay right among the coffee plantations. The Orange Country Resort is an idyllic and isolated property on sprawling plantation grounds. Tours of the plantation are offered, along with nature walks, guided bird watching trips, and excursions to local attractions. Luxurious private pool villas, with their own personal swimming pool, cost from $450 per night.
---
Jaisalmer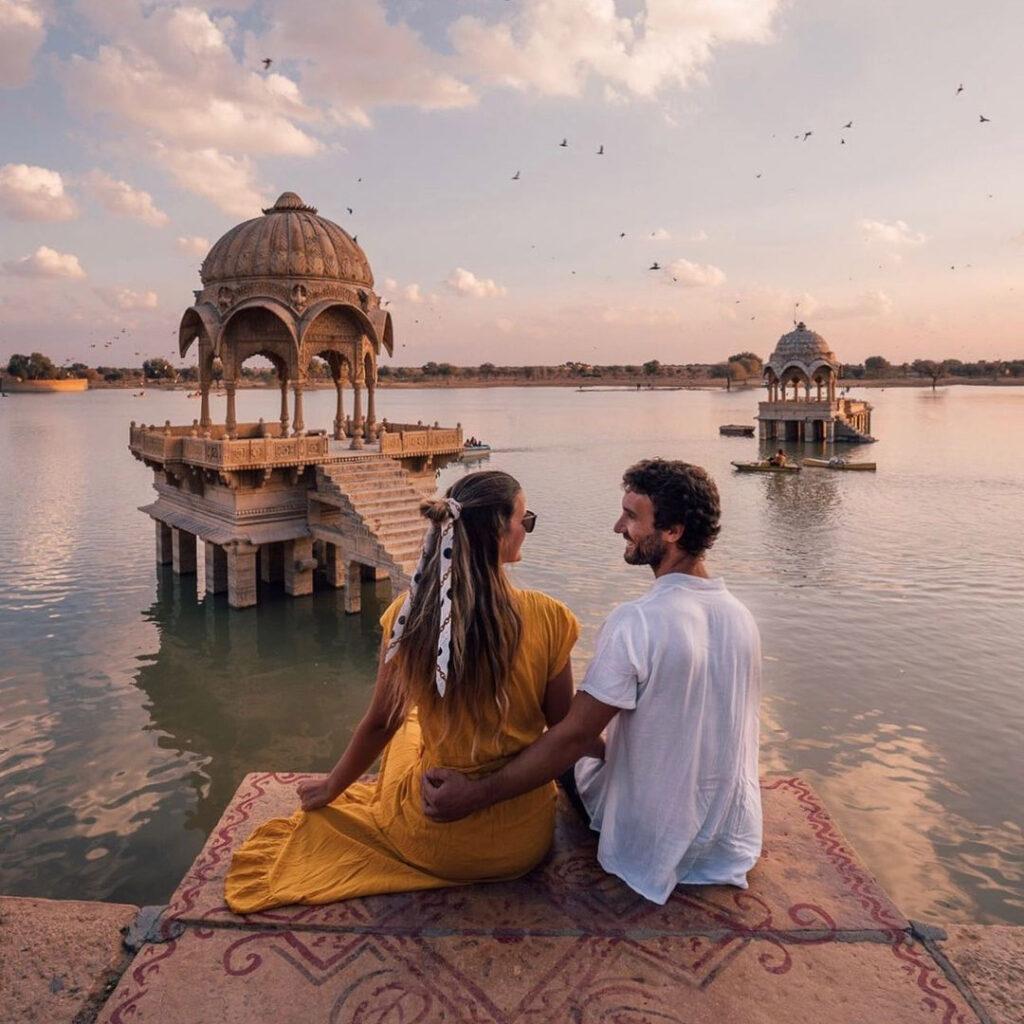 Jaisalmer, the enchanting city emerging from the golden sand dunes of Rajasthan, often evokes the imagery of a captivating tale from the Arabian Nights. This description may sound like a cliché, but it perfectly captures the essence of this extraordinary sandstone marvel.
In its heyday, Jaisalmer played a pivotal role in the bustling trade route connecting India to far-flung lands like Egypt, Arabia, Persia, Africa, and the Western world. The ancient Jaisalmer Fort, built in 1156, stands majestically atop a pedestal, casting its magical spell over the city. Stepping inside the fort is like stepping into a vibrant and captivating world. It boasts five palaces, numerous temples, splendid havelis (magnificent mansions), bustling shops, and residential quarters.
Embarking on a camel ride into the desert brings the fairy tale to life. Many adventurers opt for multi-day safaris, where they sleep under the twinkling stars. However, even a couple of hours spent in the desert, witnessing the breathtaking sunset over the undulating sand dunes while enjoying a delightful picnic, is enough to ignite a sense of profound romance.
Don't miss the chance to explore these popular attractions in Jaisalmer and let yourself be swept away by the sheer beauty and allure of this desert gem.
Where to Stay
Staying inside the Fort can be an amazing experience. However, there is growing concern about the longevity of the Fort, as its foundations are crumbling from poor drainage. As a result, many people now prefer to stay outside the Fort, but still have a romantic fairy tale view of it from their rooms. Two recommended options are First Gate Home Fusion and The Gulaal.
If money isn't a concern, a night or two spent at the luxury Serai Desert Camp and Spa in the Thar Desert will blow your mind. The Royal Tented Suite comes complete with private spa, pool, and dining tent.
Alternatively, Suryagarh is a magnificent luxury boutique hotel in the form of a newly constructed fort. Located out in the desert, around 15 kilometers from Jaisalmer city, its a very romantic escape. The hotel offers a number of bespoke experiences from excursions to neighboring havelis, to high-tea in the sand dunes and customized Rajasthani cooking classes with the chef.
---
Goa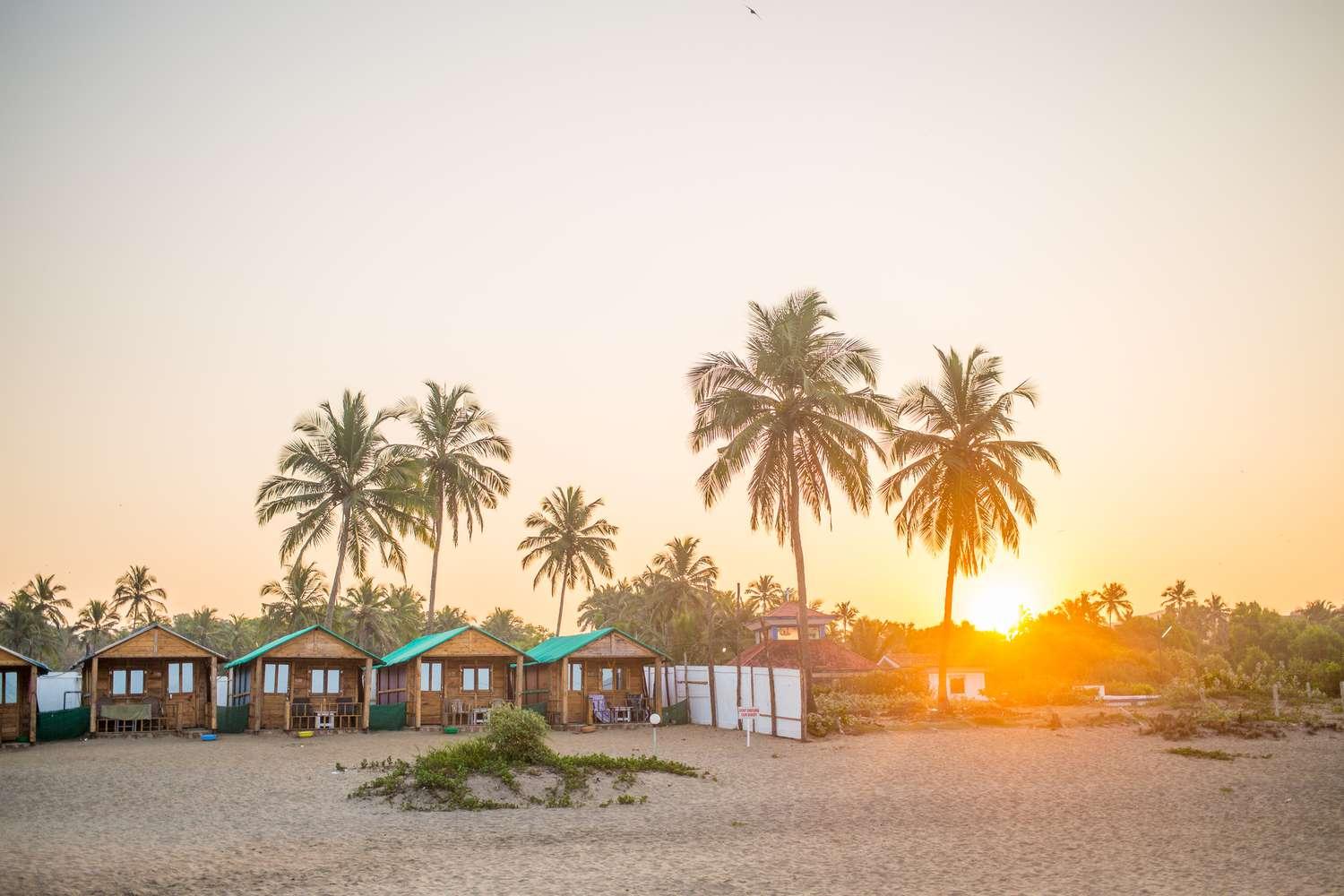 When envisioning an idyllic beach honeymoon in India, it's nearly impossible to exclude Goa. This renowned coastal haven is synonymous with a laid-back getaway, offering a plethora of beaches, each boasting its own distinctive ambiance. This comprehensive Goa beach guide is designed to assist you in selecting the perfect shoreline that aligns with your desires. Should you crave a vibrant atmosphere and to be amidst the buzzing action, the Candolim-Baga stretch stands as the epitome of development. On the other hand, if tranquility and serenity are what you seek, the southern parts of Goa beckon with their uncrowded and peaceful settings.
For an incredibly romantic and unforgettable escapade, why not indulge in the opulence of chartering a luxury yacht for a delightful dinner cruise along the picturesque waterways of Goa?
Yet, Goa's allure extends beyond its captivating beaches. Venture inland towards Chorla Ghat, nestled on the border that connects Goa with Karnataka and Maharashtra, and immerse yourself in a secluded paradise adorned with lush natural beauty.
Where to Stay
Goa offers an incredible range of accommodation options, ensuring that every traveler's preferences are met. From lavish five-star resorts to charming beachfront huts, there is a perfect stay for everyone.
If you're seeking a unique experience, boutique hotels and villa accommodations are available, allowing you to indulge in personalized hospitality. For couples desiring utmost privacy, luxurious private villas offer an intimate escape.
For those enchanted by nature's allure, the Wildernest Nature Resort is an excellent choice. This tranquil retreat not only boasts stunning valley views from its rooms but also features an infinity swimming pool for relaxation. To further immerse yourself in the natural surroundings, engaging in activities like bird watching and guided walks are also offered.
In summary, Goa's accommodation options cater to diverse preferences, promising a memorable stay for each visitor. Whether you crave opulence, beachside simplicity, boutique charm, or a nature-infused retreat, Goa has it all.
In conclusion, India presents an enchanting honeymoon getaway, offering a multitude of romantic destinations and captivating hotels that will create an unforgettable journey. From serene mountain retreats to fairytale-like desert landscapes, picturesque beaches, and lush jungles, India offers a kaleidoscope of experiences that will leave a lasting impression on your heart. The accommodations in these extraordinary locations are equally mesmerizing, enhancing the overall enchantment of your stay.
In Kerala, immerse yourself in the beauty of the backwaters by renting a traditional houseboat or staying in luxurious resorts along Vembanad Lake. Udaipur, known as India's most enchanting city, offers regal stays in authentic palace hotels, such as the iconic Taj Lake Palace. Shimla, nestled in the Himalayas, invites you to indulge in opulence at Wildflower Hall or experience historical charm at The Oberoi Cecil. Coorg, with its coffee plantations, offers an idyllic stay at The Orange Country Resort among the natural beauty of the region. Jaisalmer, emerging from golden sand dunes, provides a magical desert experience with options like First Gate Home Fusion and Serai Desert Camp and Spa. Finally, Goa's diverse accommodations range from luxury resorts to charming beachfront huts, with options like boutique hotels, villa accommodations, and the tranquil Wildernest Nature Resort.
India's captivating honeymoon destinations and exceptional hotels ensure a journey filled with romance, luxury, and unforgettable memories that will be cherished for a lifetime.
Don't forget to read : India's Top 16 Tourist Destinations